Driving Across Texas - Days 2 and 3
El Paso
Every time we cross the border from Louisiana into TX we see the sign that says El Paso 857 miles.  Driving across I-10 in Texas has to be one of the most monotonous drives to get across a state, but we have arrived!  This is only a one night stop over on our way to California.  We took a slight detour off I-10 when we went up to Austin to visit with Michael.  Last night we stopped in Fort Stockton, TX for the night.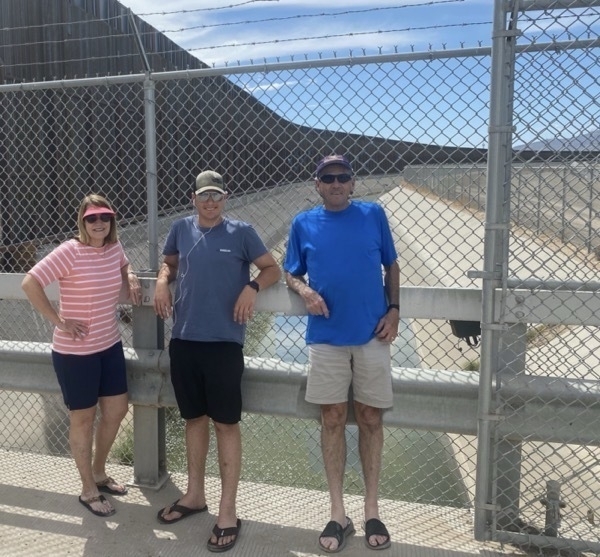 The Border Wall at El Paso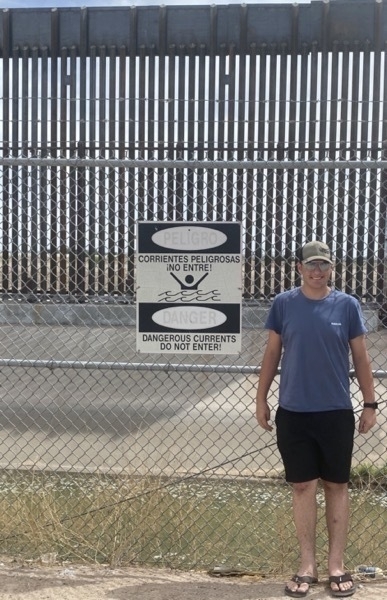 We told Ben we could try to drop him over the fence into Mexico, but he didn't even think that was funny (like we could even begin to lift him)!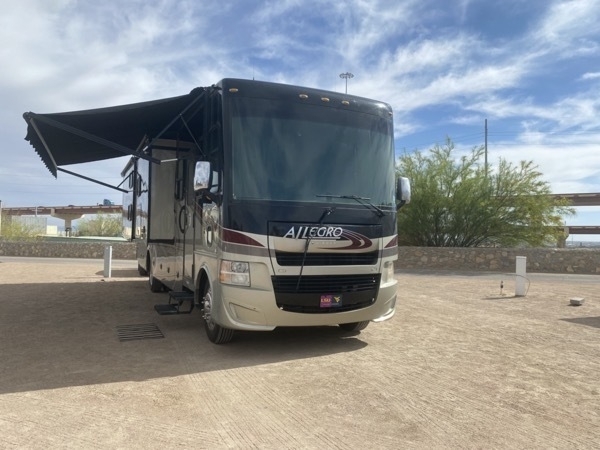 El Paso is mostly sandy dirt and this RV Park is no exception.  The Cordova bridge into Mexico is in the background.
Trip Statistics 
Miles driven in motorhome today 230; Total: 876
Gasoline Cost: $180 today; Total $305
Ft Stockton RV Park - $36 (Passport America Member price)
Mission RV Park El Paso - $22 (Passport America Member price)