On the Road Again! Day 1 of 101-Lake Charles to Austin
We left Lake Charles at 11:00 AM to begin Day 1 of our projected 101 day summer vacation —also known as "Getting the Hell out of Dodge" to avoid the summer heat and humidity in Lake Charles. This was supposed to be the year we drove to Alaska once again, but since the Canadian Border is still closed because of COVID, that is not a possibility.  We were always planning to drive up through CA, OR and WA to visit the National Parks in those states so all those reservations were made months ago.  Once we realized that the Canadian border was not going to open for summer travel, Tom had to scramble to make reservations for the alternate routes in the Northwest.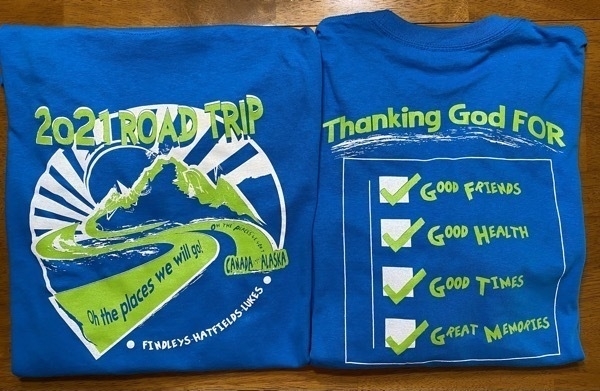 Our summer vacation shirts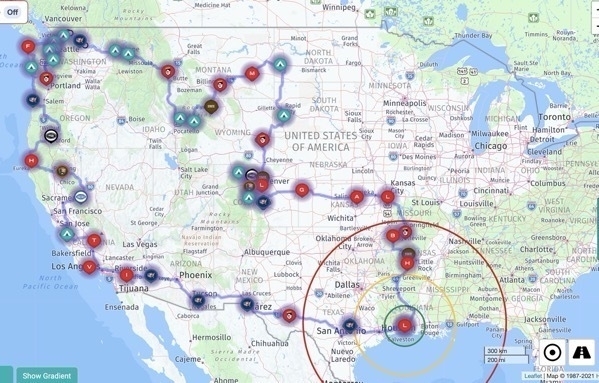 This is the route for our trip.  
We arrived in Austin at our campground at 5:15 and Michael drove out to eat dinner with us.  After dinner I walked along while Michael and Ben played a round of Disc Golf.  After the game we returned to the campground and played a few games of Flip Uno.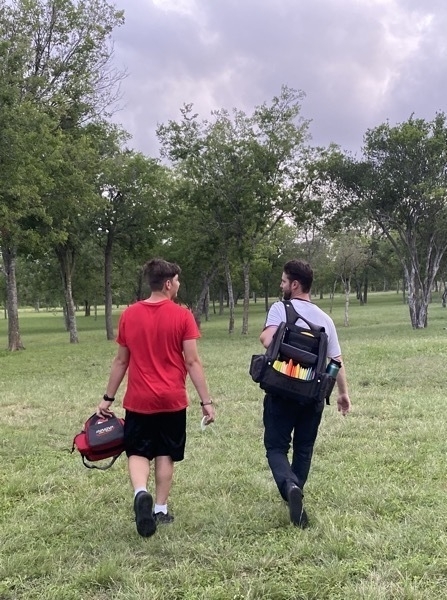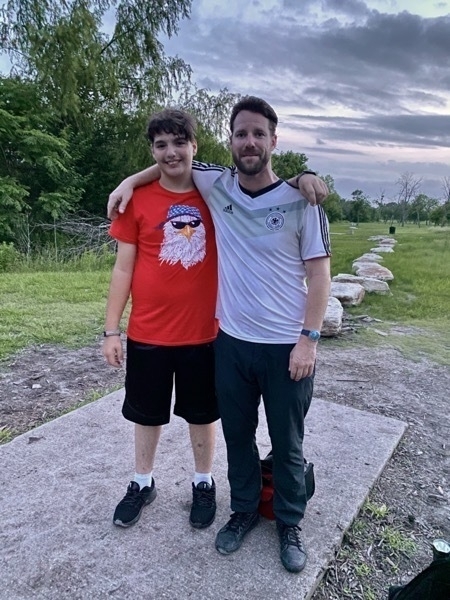 Trip Statistics
Miles driven in motorhome:  303
Gasoline Cost: $125, averaged 6.4 miles to the gallon
Austin Lone Star RV Park - $24 (Passport America Member price)