Gatlinburg - Laurel Falls, Mirror Maze and Putt Putt
We drove into the Great Smokey Mountains National Park today and hiked to Laurel Falls, a 2.6 mile (round trip) hike on a paved trail up the mountain to a beautiful tiered waterfall.  Along the way we were able to see some magnificent vistas of the mountains.Once we got there Tom, Vicki and Dan climbed down to a lower level of the falls where Dan slipped and fell (luckily, he wasn't hurt).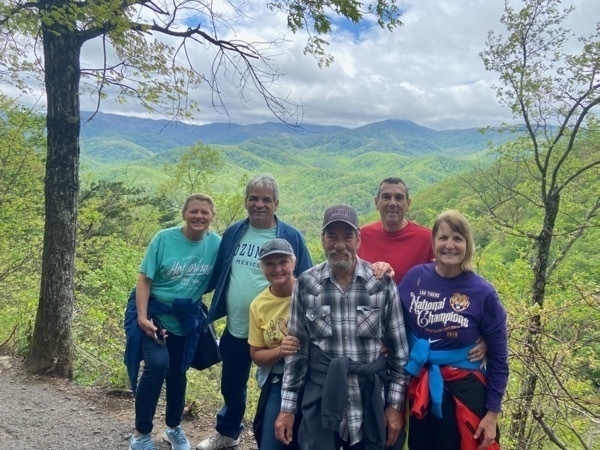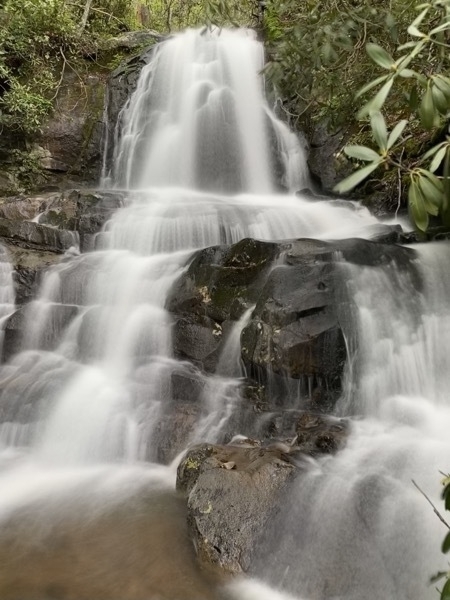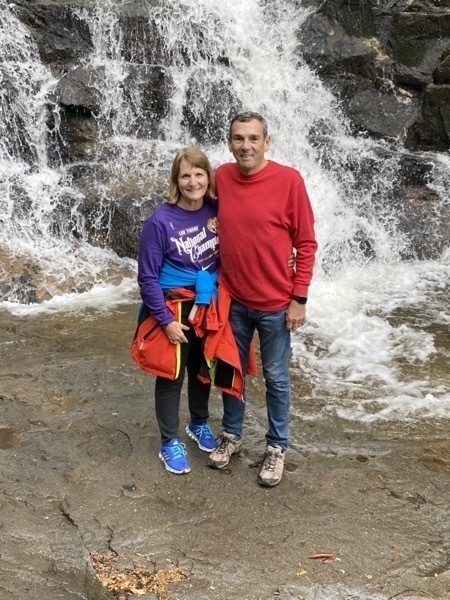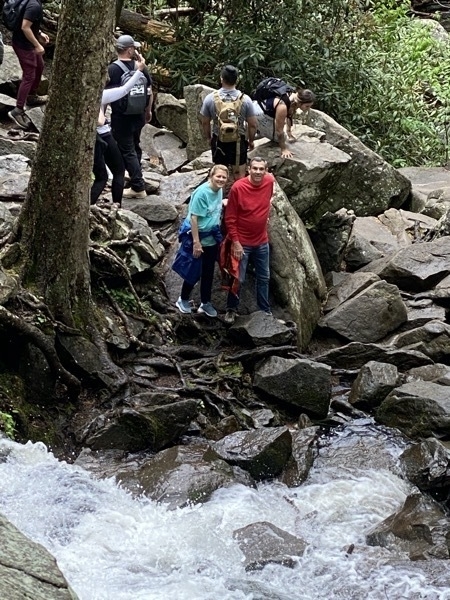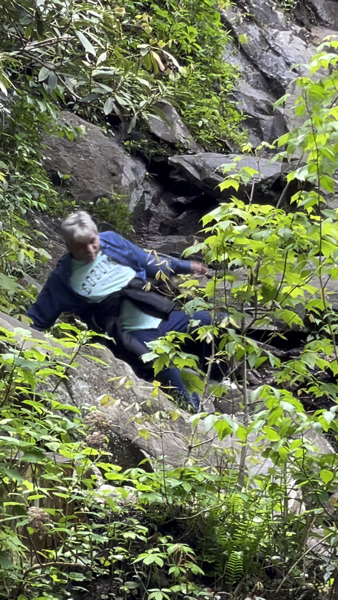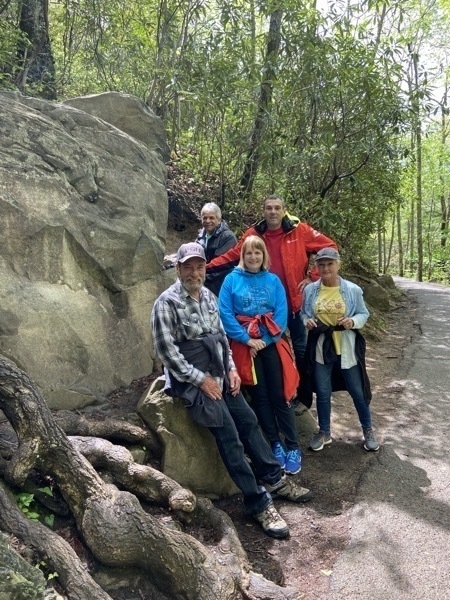 Ripley's Indoor Putt Putt and Marvelous Mirror Maze
After the hike we drove back to Gatlinburg and played a round of Black Light Putt Putt and found our way through Ripley's Marvelous Mirror Maze.($10 for both). These were both indoor attractions and it was supposed to rain, so we decided to give it a try.  I was very disappointed with the Putt Putt.  The lighting was so bad (which I should have expected since it's black light illuminated , that we had to search for the hole each time we went to putt.  I can't complain too loudly though because I won—Ha!


 (