Gatlinburg, TN and The Great Smokey Mountains National Park
Gatlinburg is a LONG drive from Lake Charles (860 miles), but we broke up the trip in three days.  The first stop was in Carriere, MS where we spent the night with Glen and Donna and the second stop was a night in Brent, AL where we visited with Brent, Spring, Kennedy, Ben, Tommy and Crystal.  Day 3 we arrived in Gatlinburg.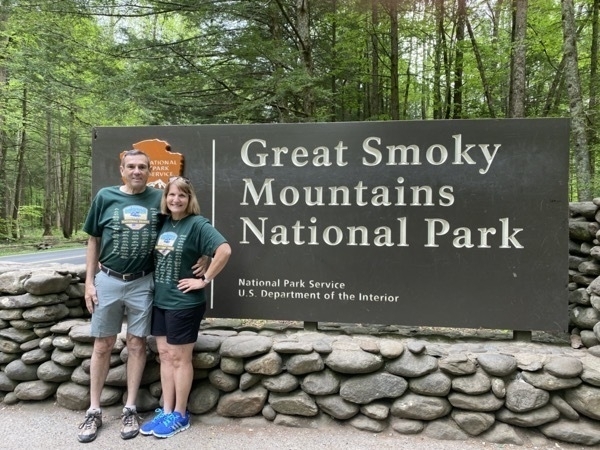 The cabin we rented with Dan, Vicki, Glen and Donna was SO nice and spacious, but the drive getting up to it was a little more thrilling than I would have liked.  The road was very steep and curvy with no guardrails and a dead drop off over the side of the mountain on one side and into a 4' ditch on the other.  The driveway could not even be seen from the road when we turned in (It was marked with a reflector on a pole).  We had four bedrooms, four bathrooms, a wrap around porch, and three living areas—1860 Luzern Road.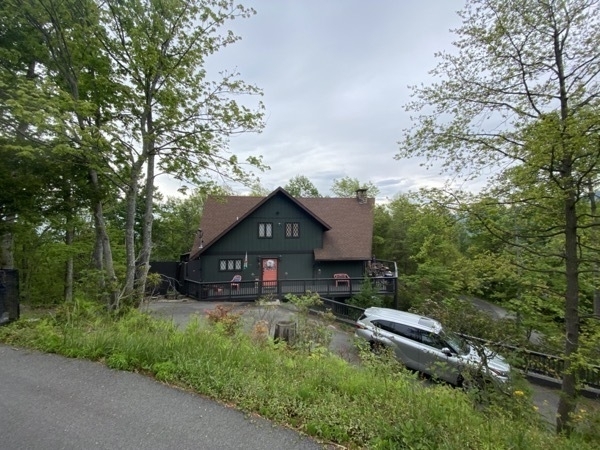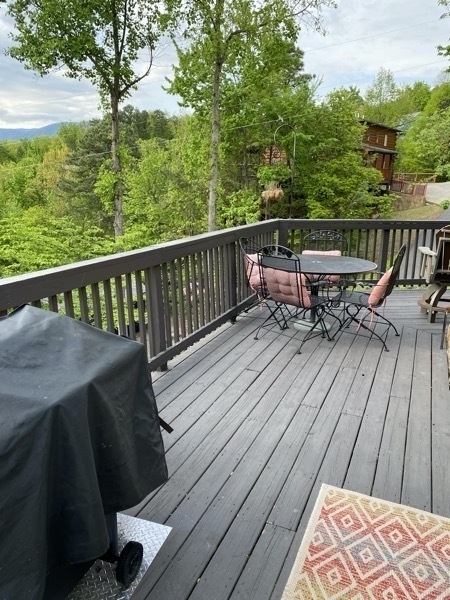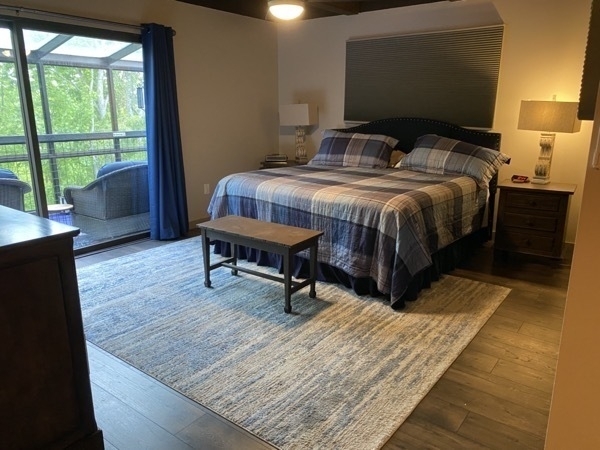 Our bedroom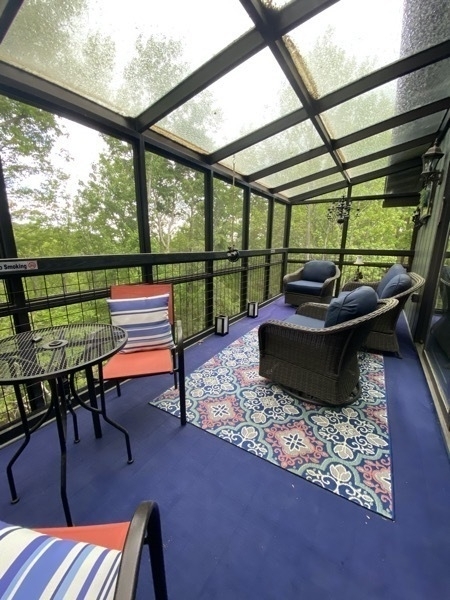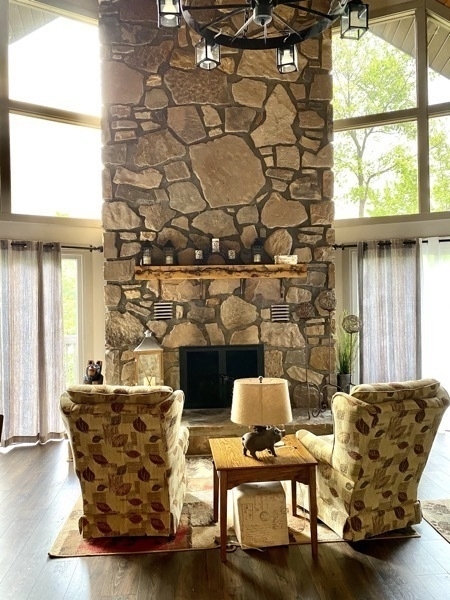 We rented it for one week and spent the days doing activities and hiking in Pigeon Forge and Gatlinburg and spent the evenings playing Phase Ten, Navy Bridge, and Uno Flip.  I must admit that was inordinately lucky this week and won almost every game we played!