Valley of Fire State Park, Overton, NV in the Mojave Desset
We left the Mesquite Sand Dunes in Death Valley National Park, CA and drove 200 miles to Valley of Fire State Park, near Overton, in the Mojave Desert.  40,000 acres of bright red Aztec sandstone outcrops nestled in gray and tan limestone, Valley of Fire State Park contains ancient, petrified trees and petroglyphs dating back more than 2,000 years.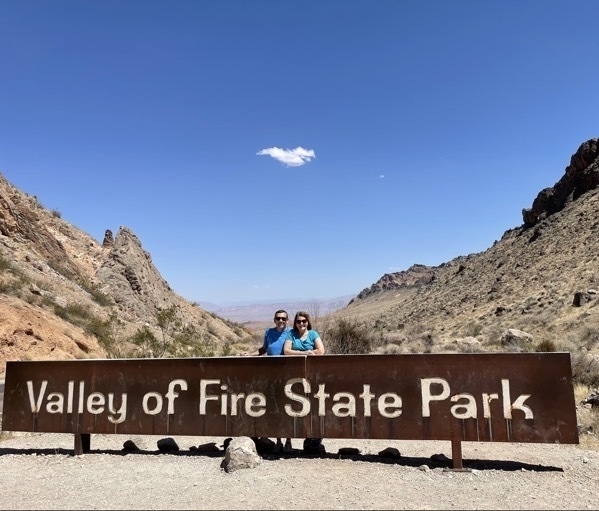 We were greeted by the dessert bighorn sheep that were walking along the road as we entered the park.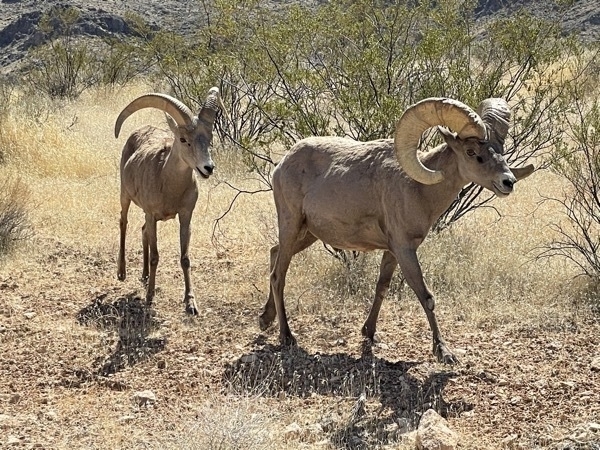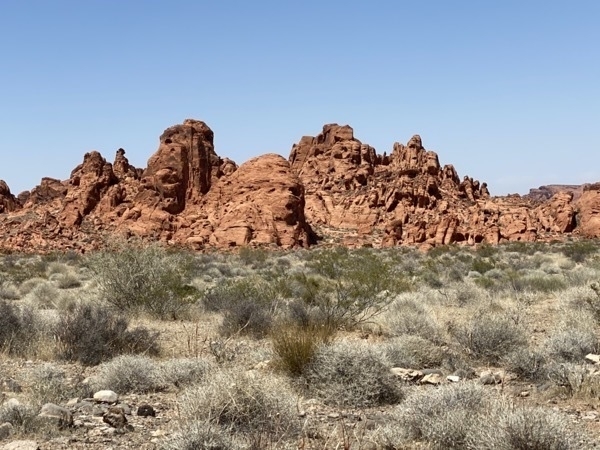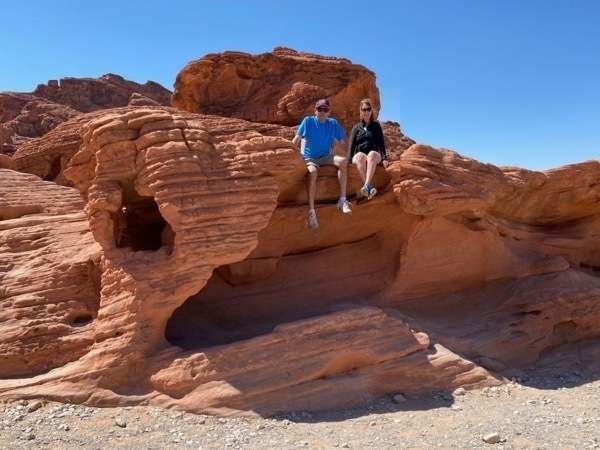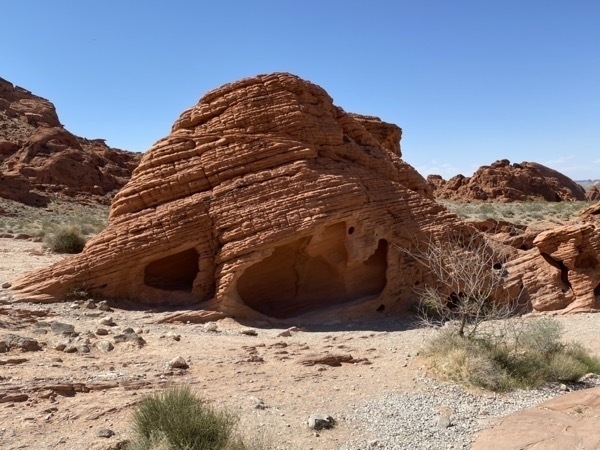 This is one of a group of rocks called the Beehives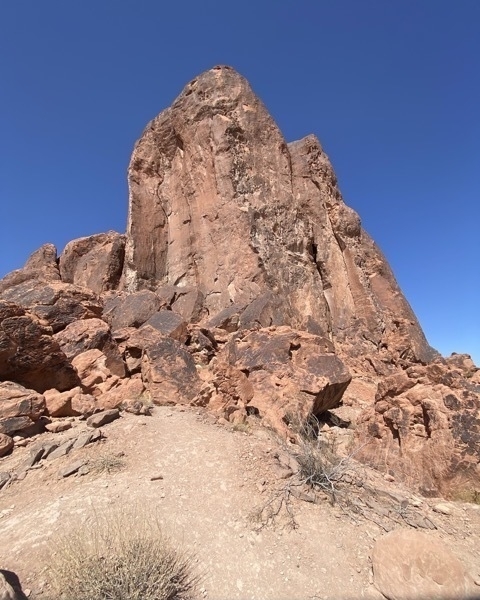 The entrance to the White Domes hiking trail.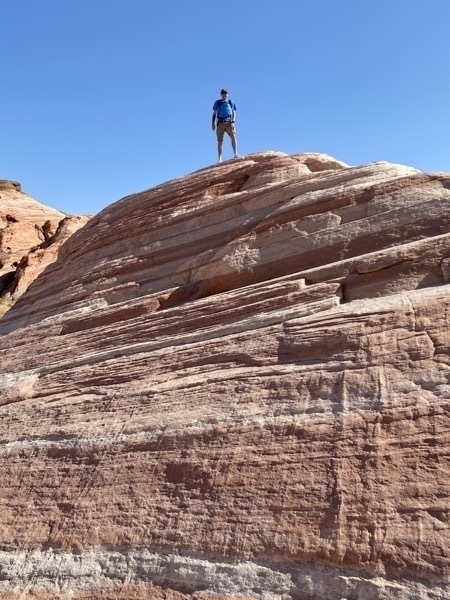 Tom is standing on top of the Fire Waves trail rock.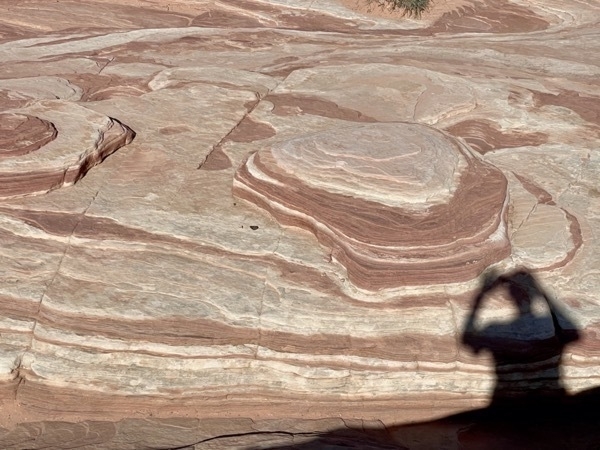 We hiked the 1.5 mile Fire Wave Trail to see these incredible rock coloring and vistas.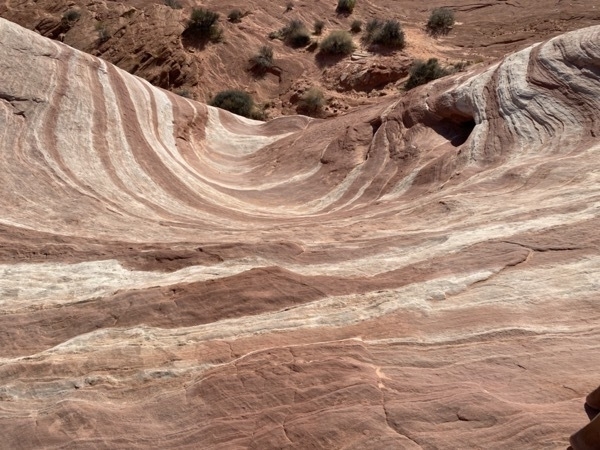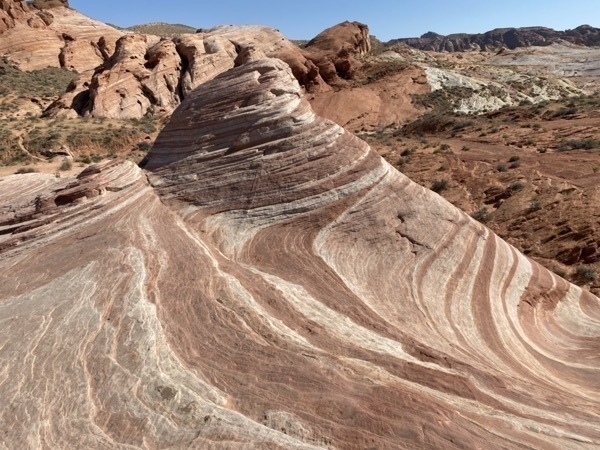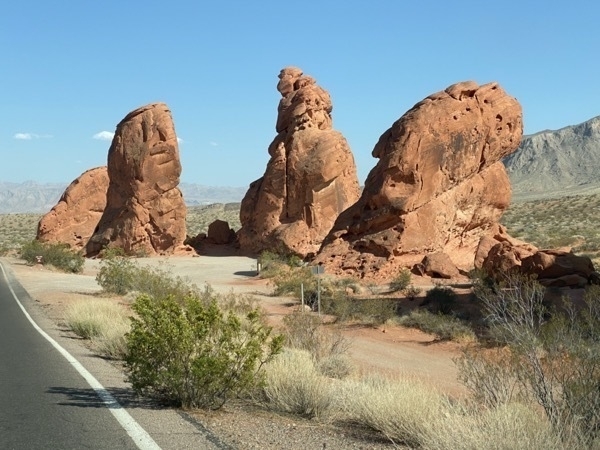 This a picture of the Seven Sisters, but I guess of few of them must have been running errands when we drove past.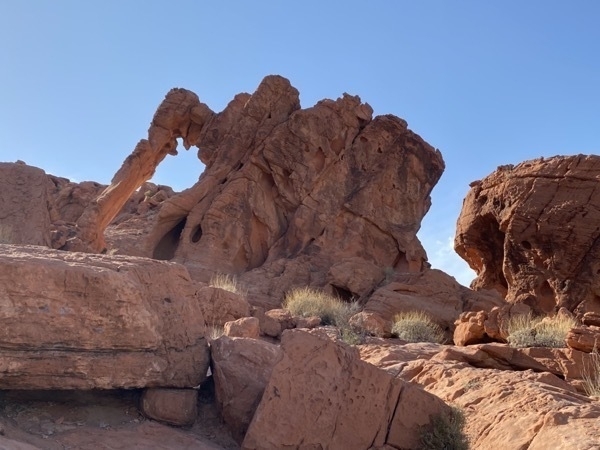 Our last short hike was to see Elephant Rock.  After we climbed up to see it, we realized we could have also seen it from the road—but didn't realize it at the time.
Afterwards , we drove 65 miles to Las Vegas.