Big Bend National Park - Our 37th National Park (Day 1)
Day 1 - We drove into the Big Bend National Park from the western entrance near the town of Tergingua. 
We turned right from the main road and drove down the Ross Maxwell Scenic Drive.We stopped to walk around the Sam Nail Ranch  and  the Homer Wilson Ranch, both homesteads that were vacated when the land became a National Park in 1944. When we got to the place on the map called Castolon,  we expected to actually see a little town, but there were a total of about four buildings, one of which was a TINY store selling some bottled drinks and snacks.  There was a fire there in 2019 which destroyed a few other buildings whose remnants remain.
e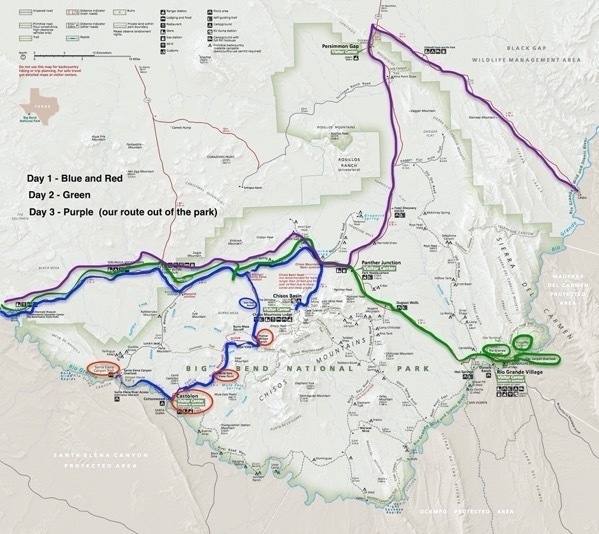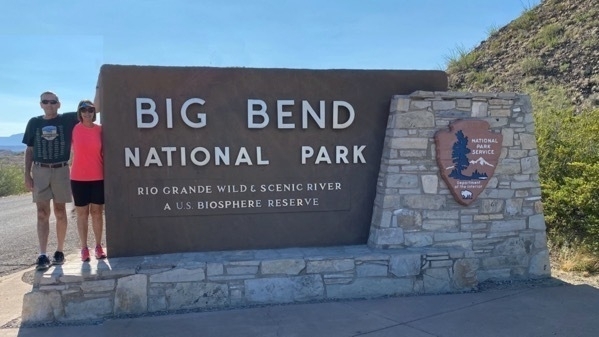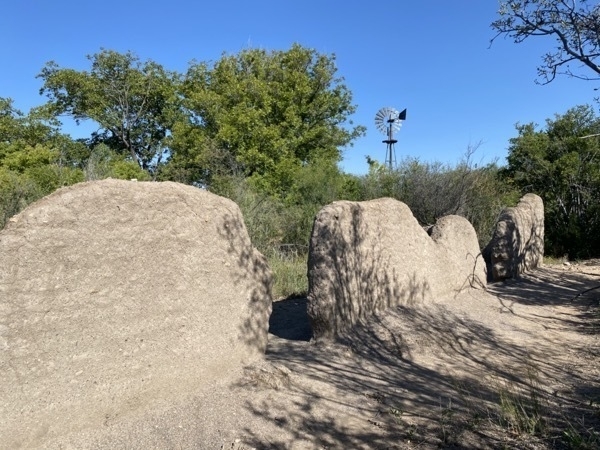 Remnants of the Sam Nail Ranch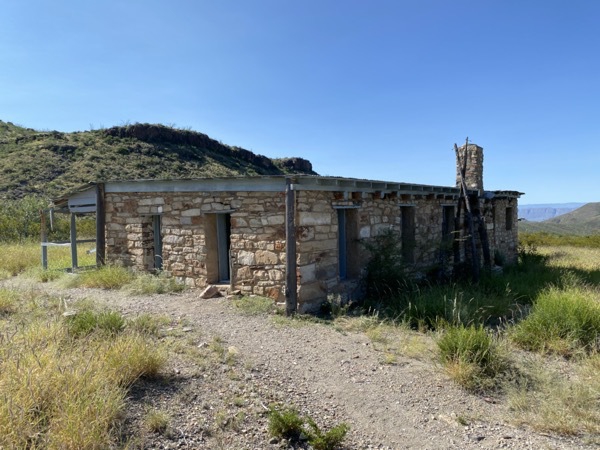 Homer Wilson Ranch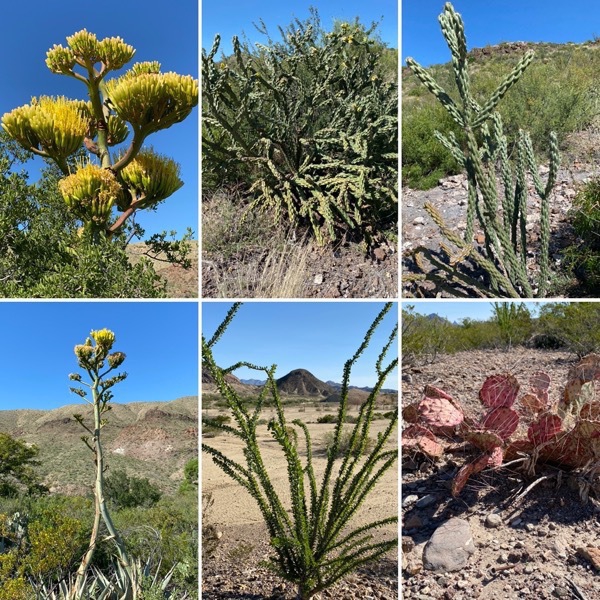 From there we dove to the Santa Elena Canyon, a 45 mile drive from the entrance into the park, where we hiked the Santa Elena Canyon Trail.  The trail starts after crossing a partially dried creek, but on the other side, the trail is VERY STEEP and slippery for first few hundred feet or so and goes straight up and then there is another steep downhill before leveling out for a while before going up again this time on a paved switchback.  Once we got to the top we walked downhill and flat before reaching the end at the Rio Grander River.  The hike was scary to me at the beginning and then again at the end, but totally worth doing it!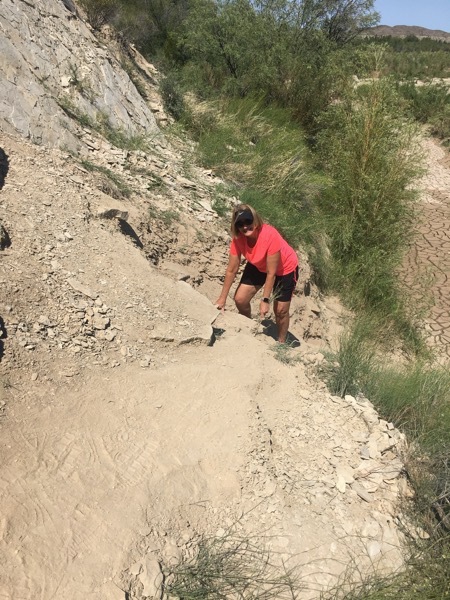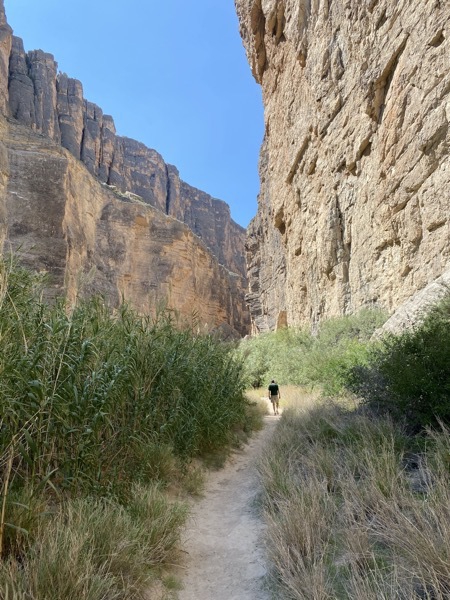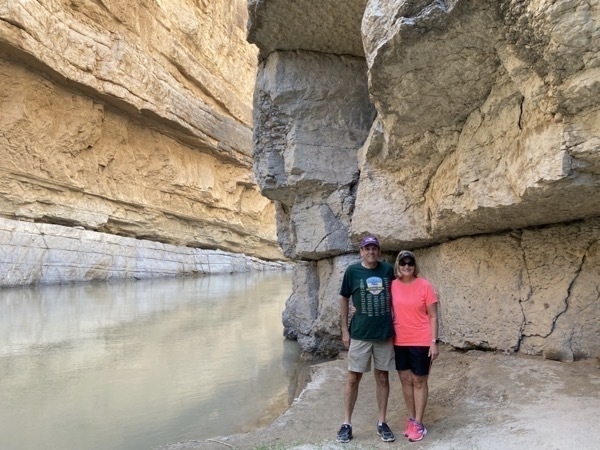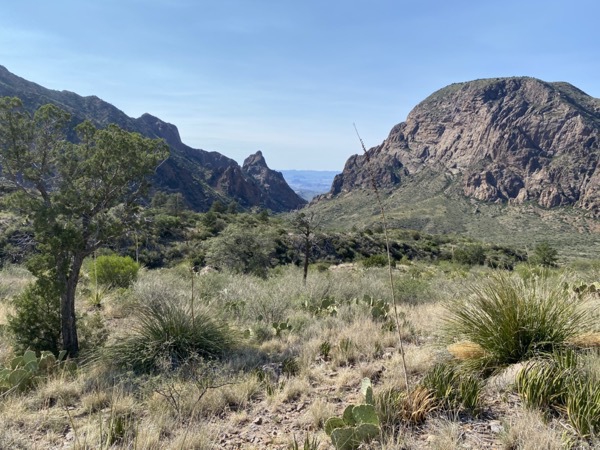 The view between the two mountains is called The Window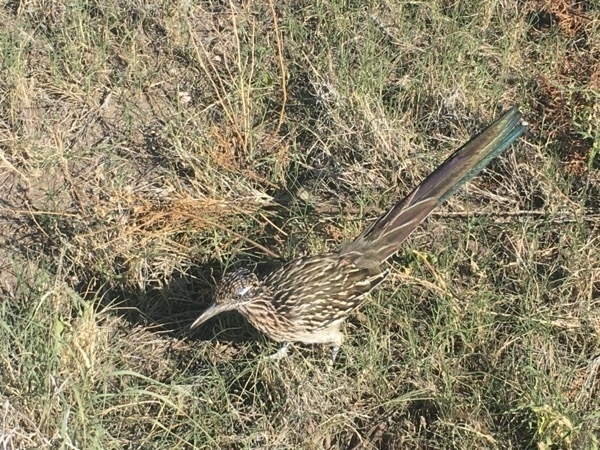 A roadrunner - Beep Beep!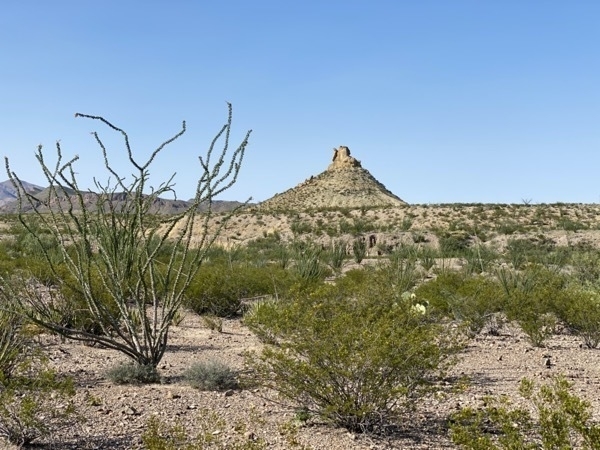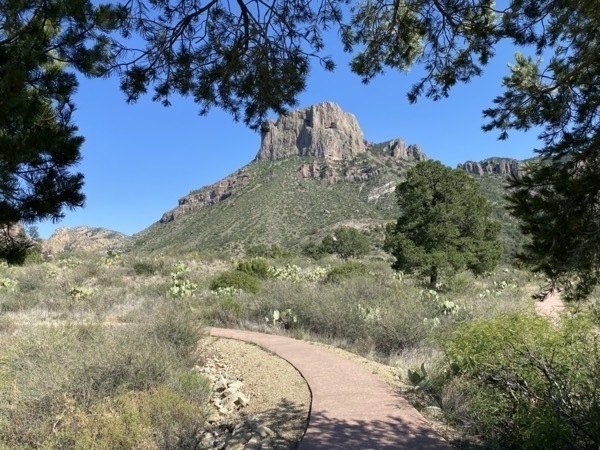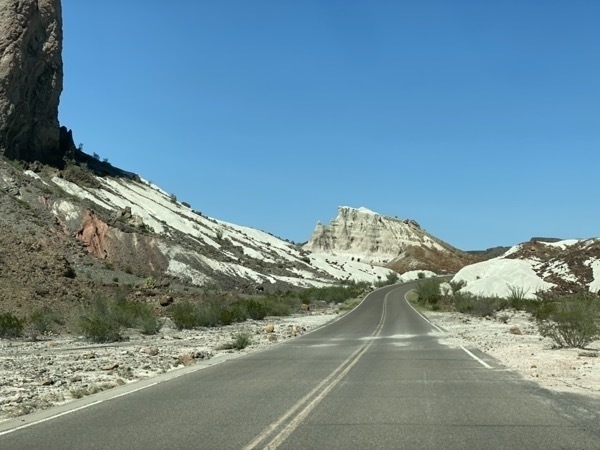 We drove 125 miles today and enjoyed Day 1 in Big Bend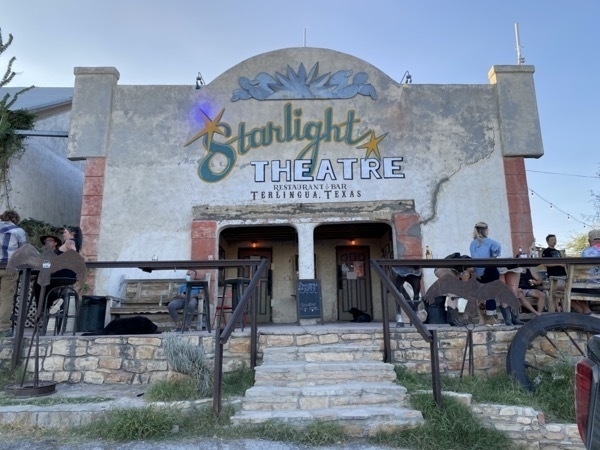 I enjoyed a bowl of Tergingua chili at the Starlight Restaurant.  Delicious!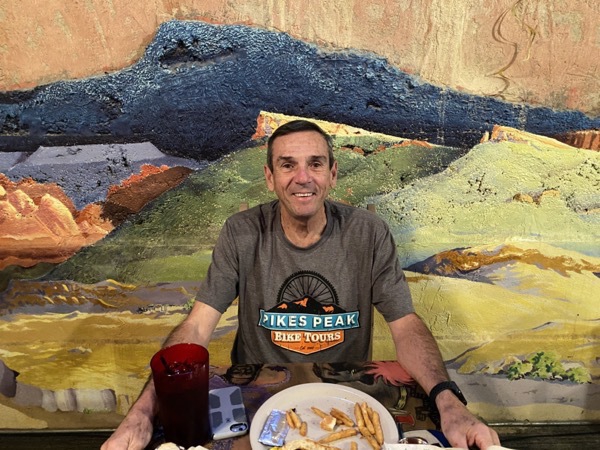 Tom had his usual--hamburger and fries, but said it was good also.
We stayed at the Big Bend Resort & Adventures Campground in Tergingua.  Although the park was level, the name resort is definitely a misnomer. — However, there were no parks any nicer that we saw.  Just dirt, a table and hookups.