We are staying at the Mission RV Park.  When we got ready to leave for the day to tour El Paso, we noticed a huge nail close to the sidewall of the front passenger tire in the CRV, so we head to the tire store to get it fixed.  As our luck (or lack thereof) would have it, the tire could not be fixed and we had to buy another one.  We chose to buy two new front tires, so add those to the two back tires that we bought last week, we've spent $888 ion tires on this trip.  We had an 1.5 hour to kill while we waited to get the tires changed so we decided to walk 2 miles to Sam's Club and walk around.  After walking back to the tire dealership to pick up our car, we drove first to the Casa de Azuca.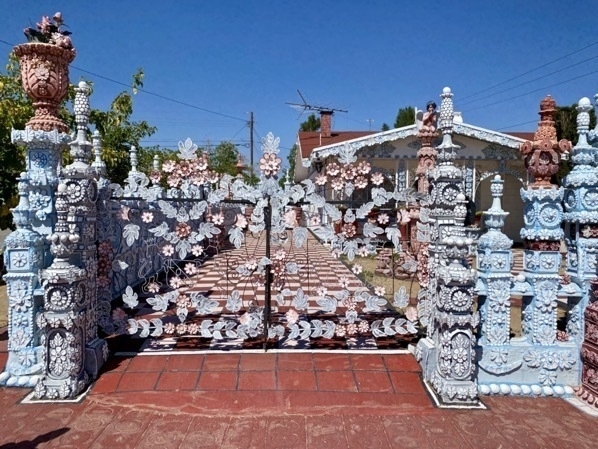 For 25 years Rufino Loya Rivas built "La Casa de Asucar" around his home as a tribute to the city of El Paso. The House of Sugar's ornate statues and features were inspired by Catholic churches Rufino recalled from his youth in Mexico.  This beautiful tribute was sculpted from cement by Rivas and is meticulously maintained.  It took him 25 years and hundreds of hours to create his masterpiece.  The home behind all these sculptures is a very simple home in a regular subdivision.  Very unique and worth the drive just to see!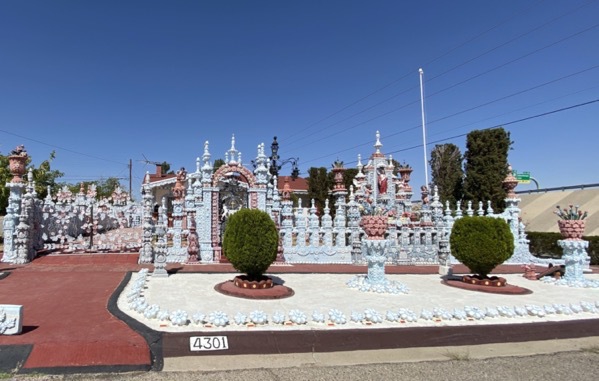 Our next stop was a visit at the US Border Patrol Museum and finally, a drive through parts of Franklin Mountains State Park.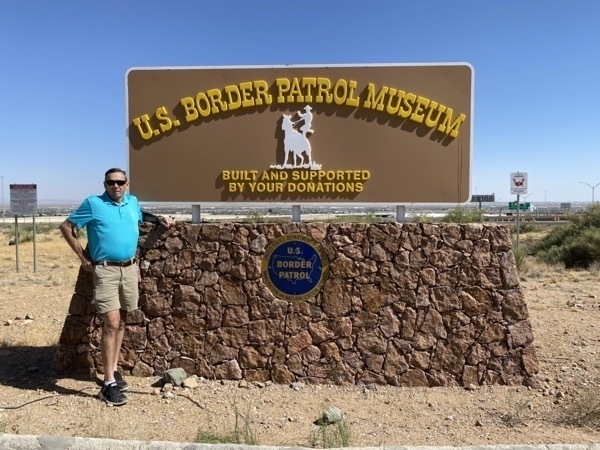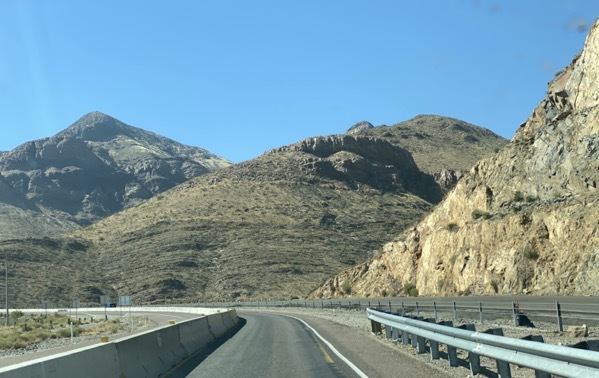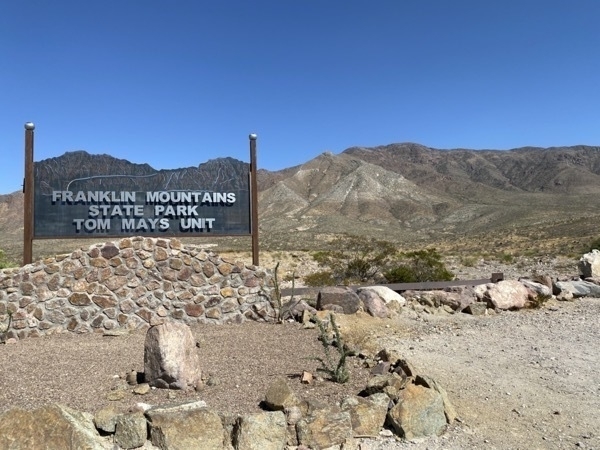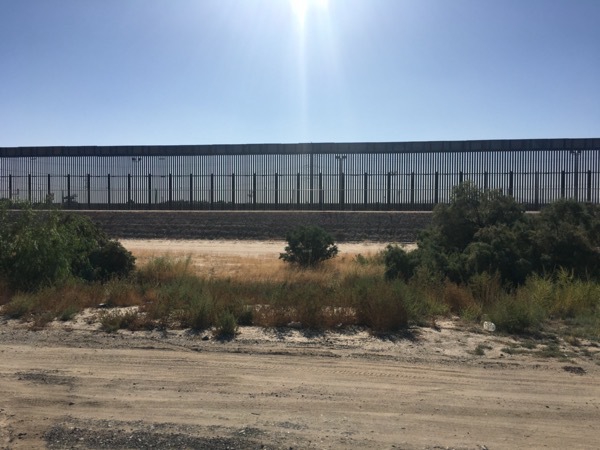 The US Border fence