White Sands National Park - Our 36th National Park
We stayed in Alamagordo, New Mexico at the Edgington RV Park.  From there we drove 24 miles to White Sands National Park.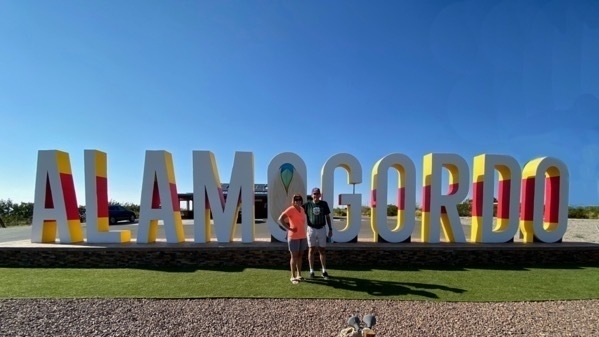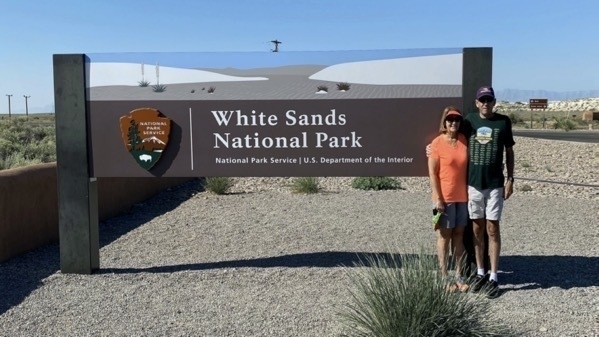 This is our 36th National Park!  White Sands became the 62nd National Park in December 19, 2020 after being a National Monument since 1933. The "white sand" is actually composed of gypsum crystals. The gypsum dunefield is the largest of its kind on Earth.  The depth of gypsum sand across the entire field is about 30 feet, while the tallest dunes are about 60 feet high.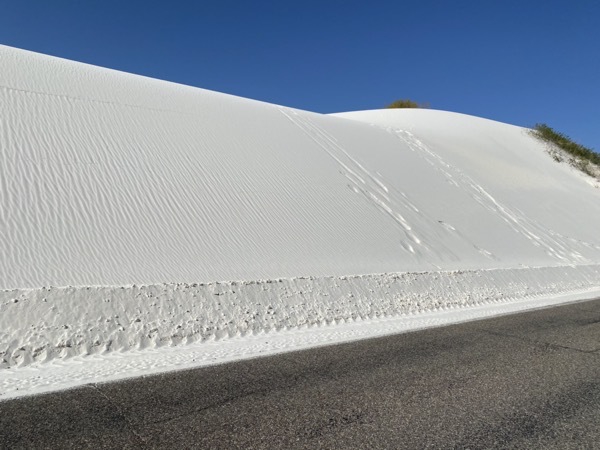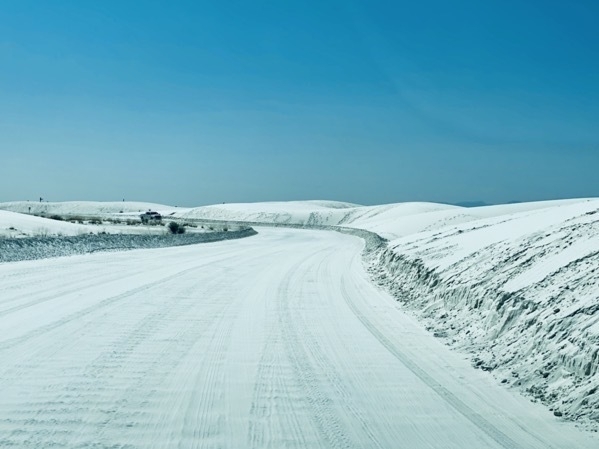 About ten miles into the park and thirty miles from Alamogordo, we discovered we had a flat tire. We pulled over and took off the flat and put on the little mini spare tire from the trunk.  We drove on that until we got back to Alamogordo where we bought two new tires and had them mounted.
     We bought a set of snow discs from Amazon and brought them with us into the park.  Ours didn't work, but some girls let us take a couple rides on theirs which were a softer plastic than ours.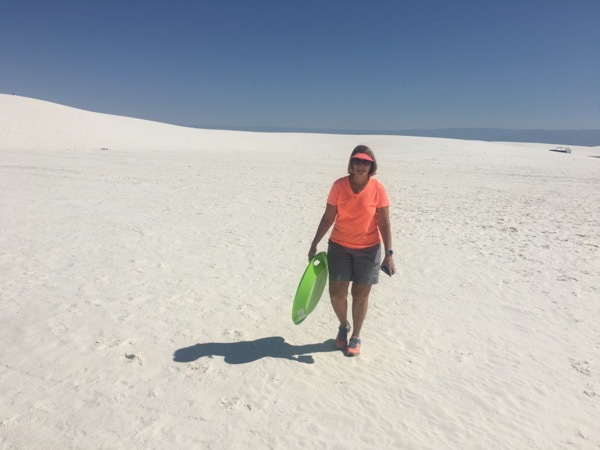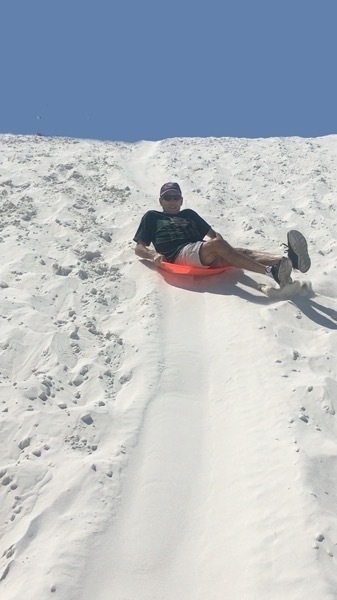 After getting the new tires and shopping at Walmart, we drove to McGinn's Pistachio Tree Ranch.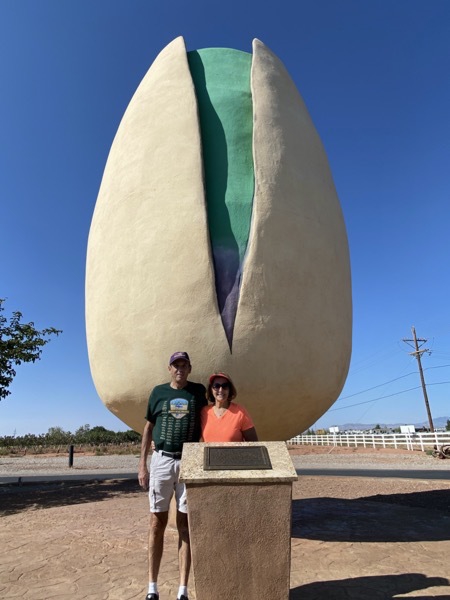 Here we are standing beside the World's Largest Pistachio