Black Rock Hot Springs, Rio Grande Bridge & Taos, NM
Our view from the front of our motorhome this morning in the Golden Eagle RV Park.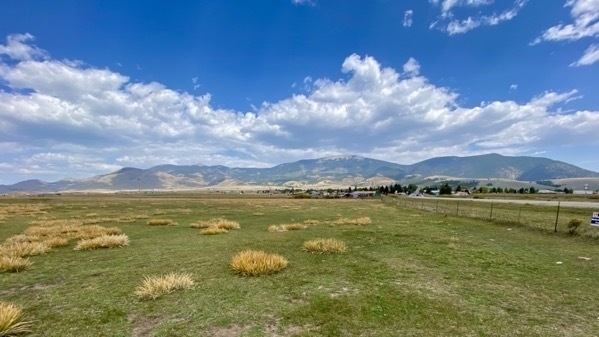 Today we drove an 85 miles loop from Eagles Nest through Red River over to the Black Rocks Hot Springs, Rio Grande Bridge, Taos and back to Eagles Nest.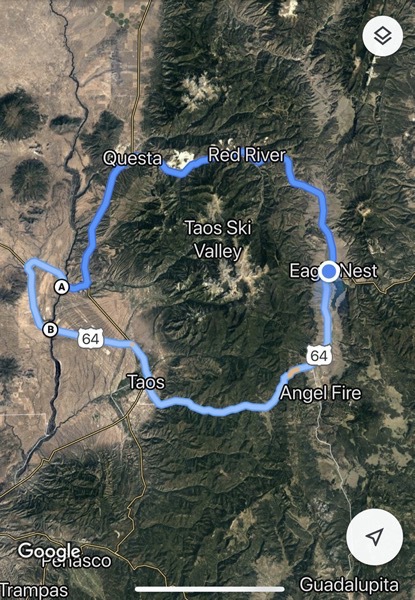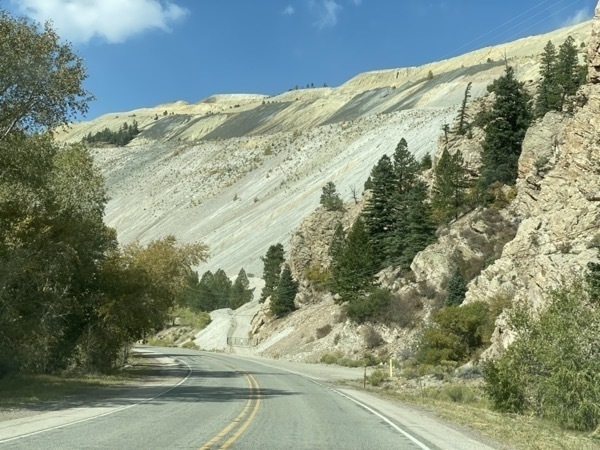 Black Rock Hot Springs
Our first stop was at the Black Rock Hot Springs.  To get there we drove on a curvy dirt road for several miles and then hiked about .25 miles down to the river.  The water temperature in the hot springs was probably around 95 degrees and the water in the river beside the hot springs was very cold!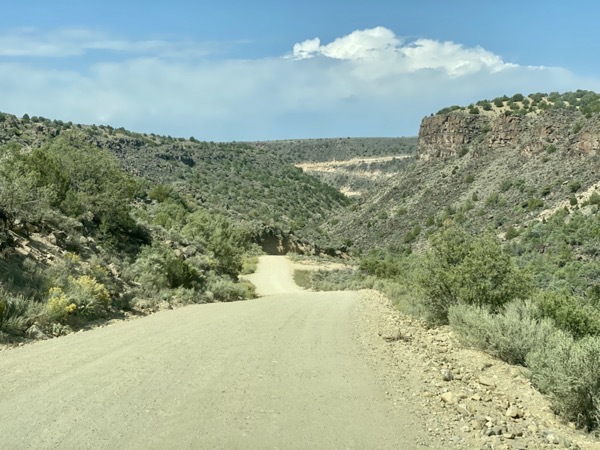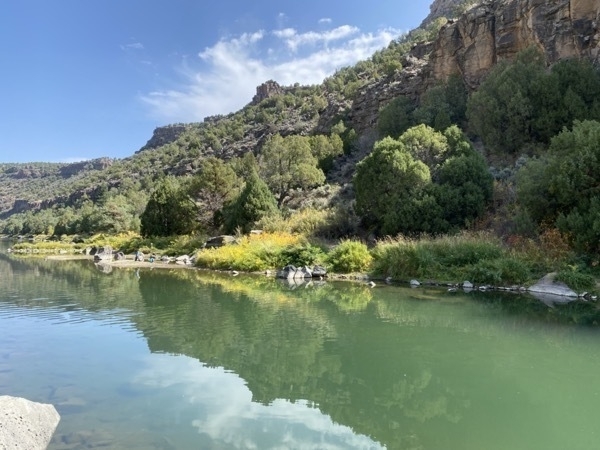 There was a sign by this innocent looking river saying, " This may not be the best place to put in your raft or Kayak.  The river has Class IV rapids and if you don't know what those are, you are in the wrong place!"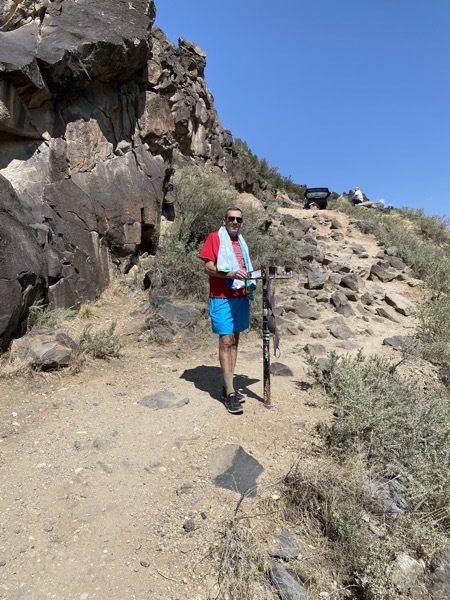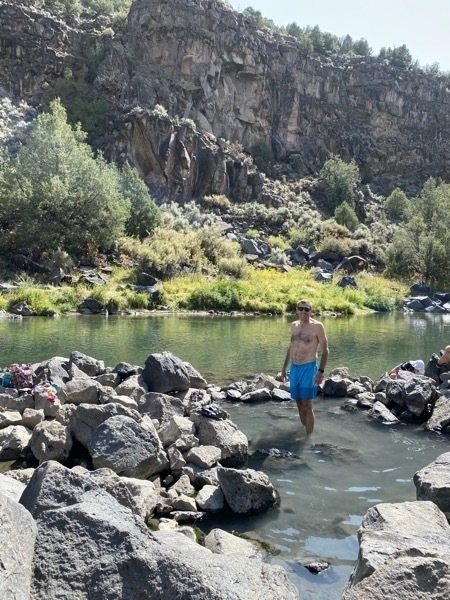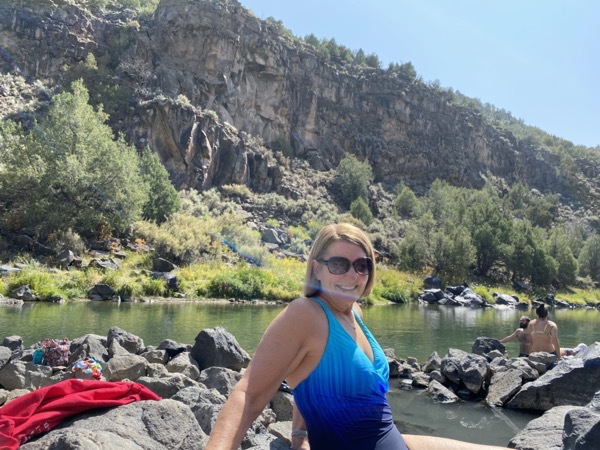 Rio Grande Bridge
The Rio Grande Bridge was only a 12 mile drive from the hot springs and the view was magnificent!  It's amazing to see the river flow through those tall canyon walls!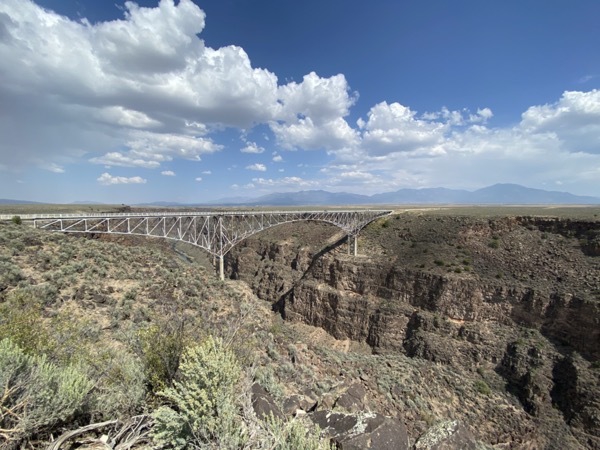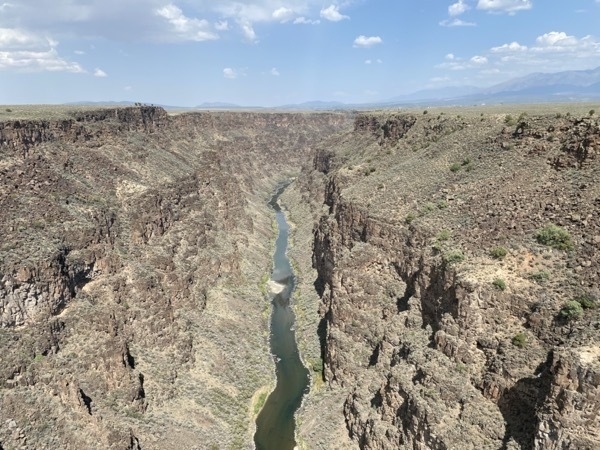 The trees are beginning to change colors on this first day of fall.  Most of the trees are evergreen, but it's pretty to see the yellow leaves mixed with the green.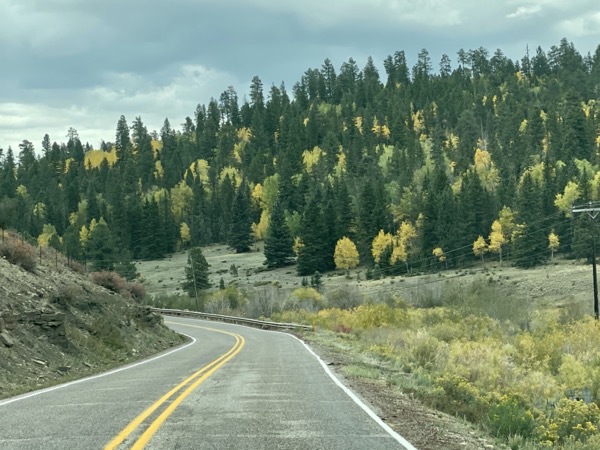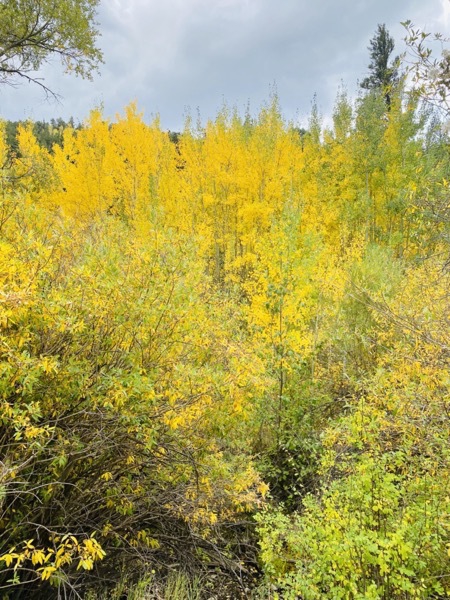 Back "home" in our campground, a couple other fabulous carvings to enjoy!