Angel Fire and Eagles Nest, New Mexico
We spent the night in the Walmart Parking lot in Trinidad, New Mexico after seeing HIGH WIND warnings on I-25.  We definitely did not want to do the Raton pass in those conditions. There were at least twenty other campers in the parking lot with us!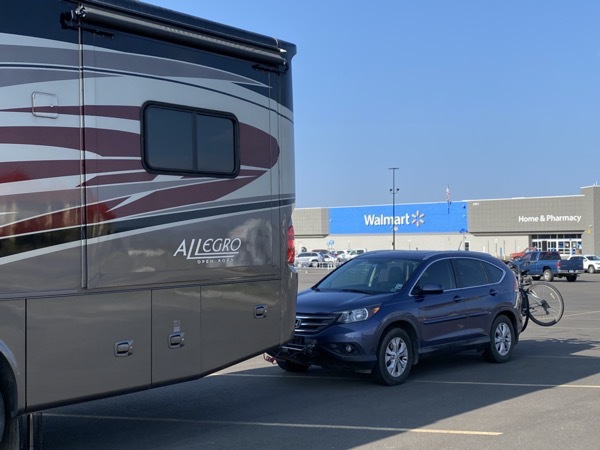 On Sunday we continued our drive to Eagle's Nest, New Mexico where we stayed at the Golden Eagle RV Park.
After plugging in Big Hat, we drove up to the Angel Fire Ski Resort to look around.  We were hoping to take a zipline tour, but they were not open. Not much happening up there since it is between seasons.
Our next stop was the Vietnam Veterans Memorial Museum and Chapel near Angel Fire which was built by Doc Westphall in memory of his son David who was killed in an ambush near Con Thien, South Vietnam on March 22, 1968, along with all Vietnam Veterans.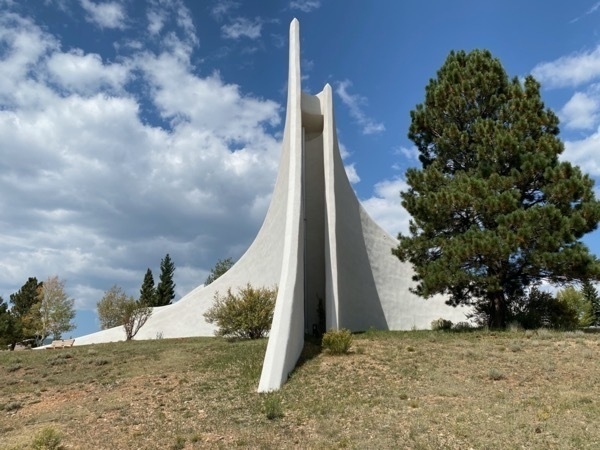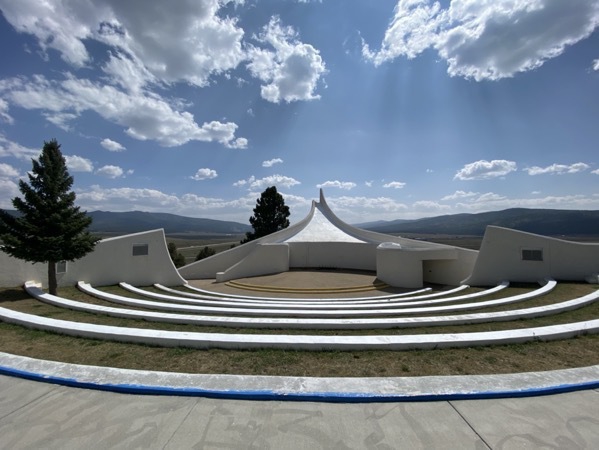 Interestingly enough, we met two couples in the RV park near us who are from Louisiana.  One of those couples is like us in that the wife is a native West Virginian and the husband is a native Louisianan!