After spending three days in Lakewood, CO with The O'Briens, we headed north to Estes Park, CO.  As soon as I parked Big Hat in lot 65 of Manor RV Park, I looked out the window and saw this beautiful Elk walking right behind the motorhome!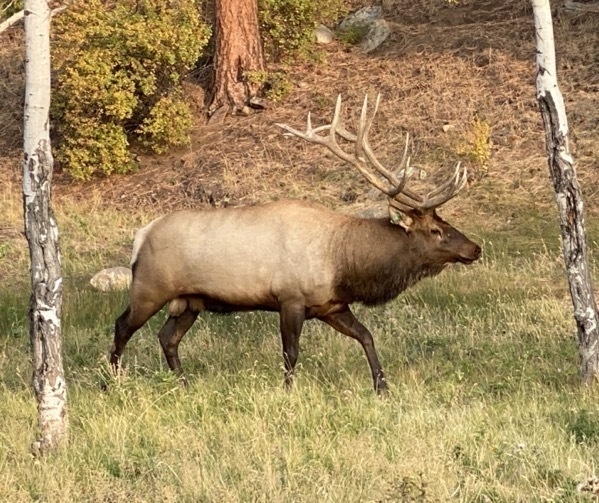 Because of COVID-19 we had to make reservations to enter Rocky Mountain National Park.  Our time slot to enter was at 2:00PM. We drove to the top of Trail Ridge Road and saw a little snow on the side of the road as the road increased in elevation  After parking at the Visitor's Center at the top of Trail Ridge Road, we hiked all the way to the very top to reach an elevation of 12005 feet.  This is at least our fifth time to hike it, but I guess it's our RMNP "tradition."  The temperature was 73 degrees when we entered the park and fell to 53 degrees by the time we got to the Visitor's Center.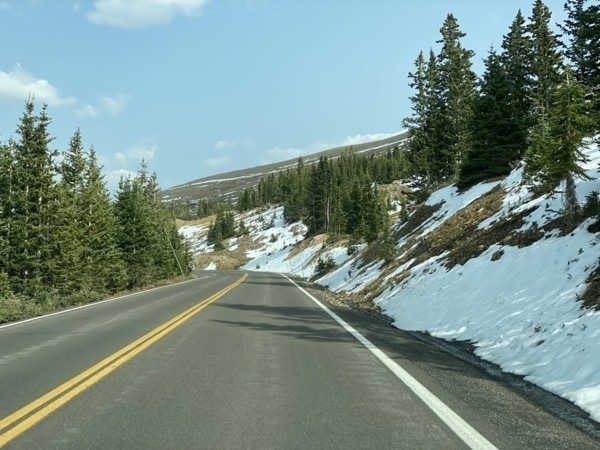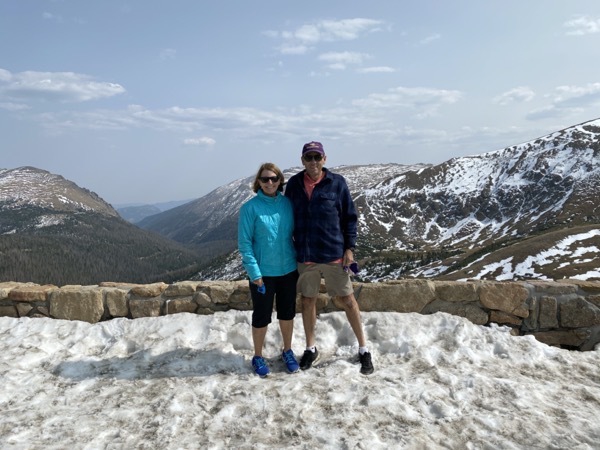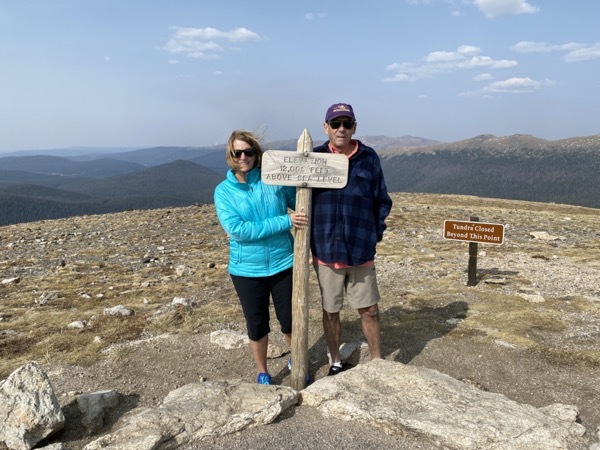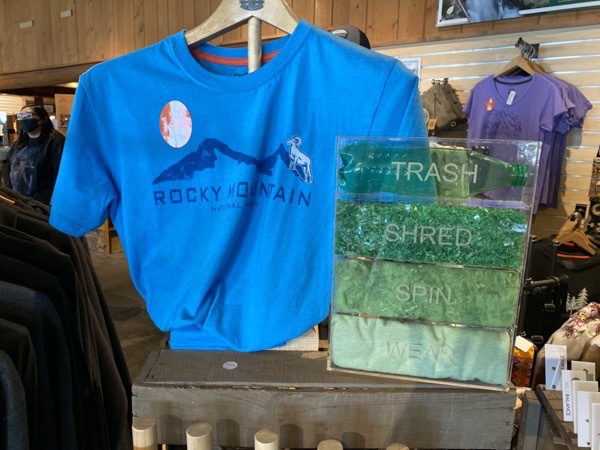 The visitor's center had this cool shirt made from 6 1/2 water bottles.
From there we drove down to the Continental Divide for our final photo opportunity before heading back to the campground.  The weather was perfect and we enjoyed the vistas.