Carlsbad Caverns National Park
                                                                                                                                                                                                                                                                                                                                                                                                                                                                                                                                                                                                                                                                                                                                                                                                                                                                                                                                                                                                                                                   We set the alarm for 5:00AM this morning so we could drive the 30 minute drive back into Carlsbad Caverns National Park, our  34th National Park, to stand in line to get into the caverns.  We arrived at 6:40 am and a there were already 100 or so in line.  Tom and I took turns standing in line and sitting in the car before the doors opened at 8:00 and they started handing out the entrance time slots.  We were given a 9:10 time slot and so the adventure began!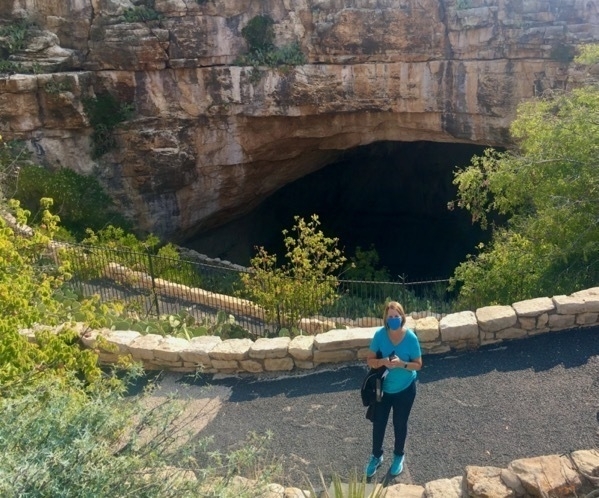 The entrance to the cave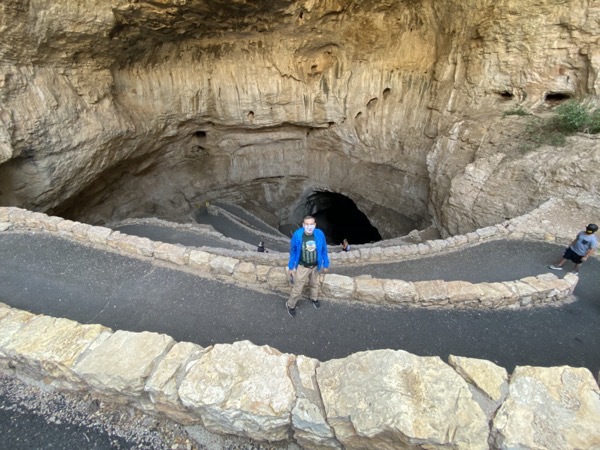 We walked 1.5 miles down, down, down into the cave. Switch back after switch back after switch back...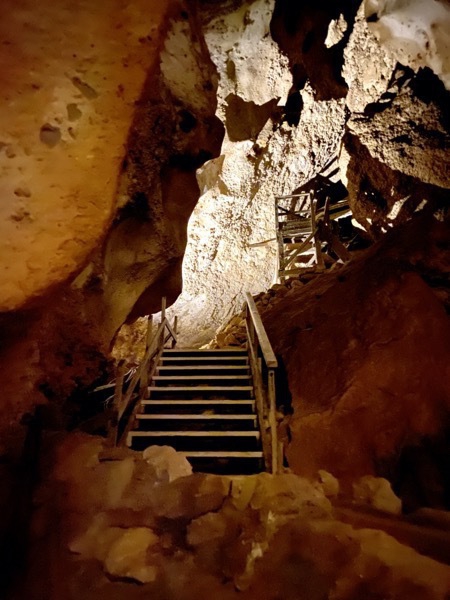 At first, the public entrance to the cave was by a guano bucket, but in 1925 The Carlsbad Chamber of Commerce paid to have the first staircase built from the natural entrance into the cave, an extremely strenuous trek to come back out of the cave!  The first elevator service was built in 1930.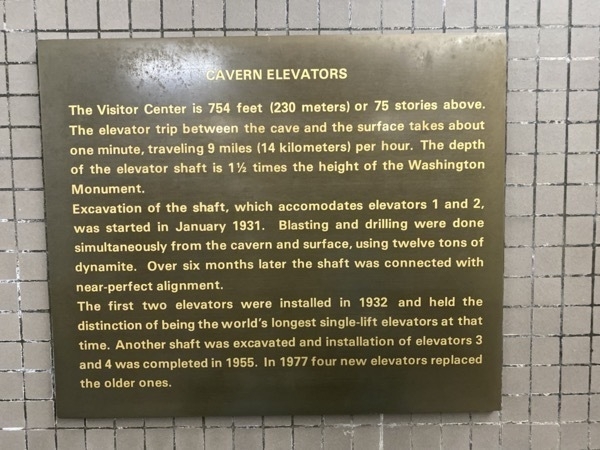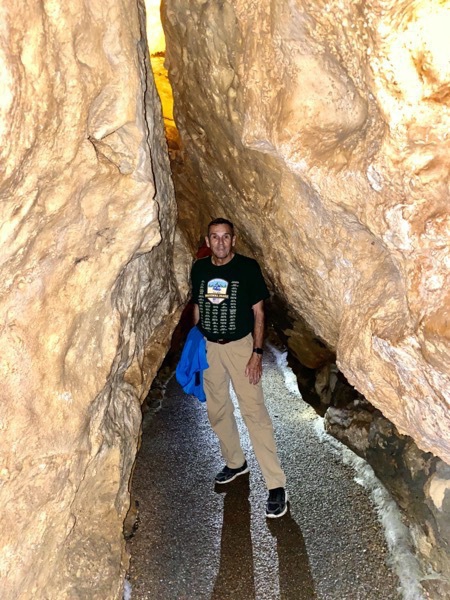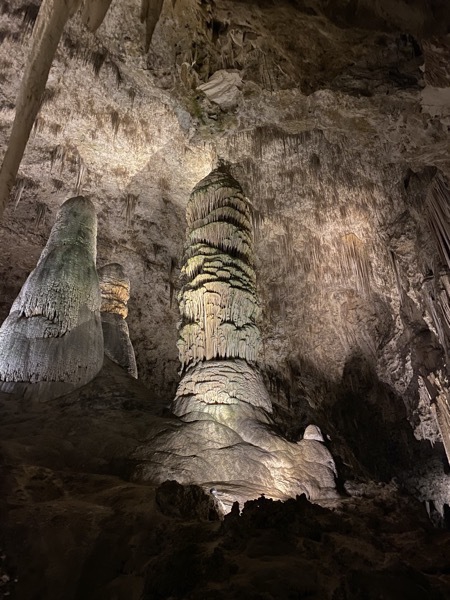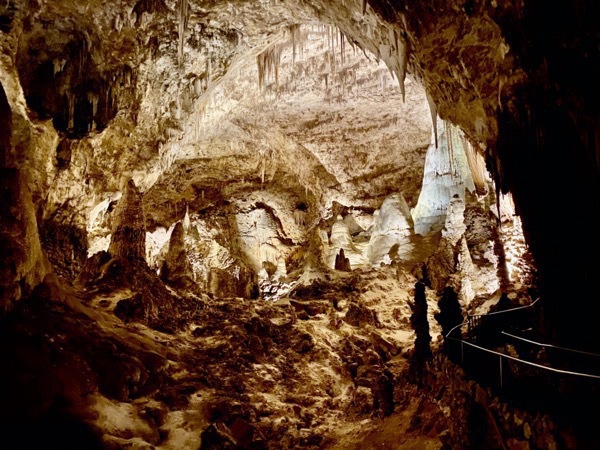 The Big Room is the largest limestone chamber in the Western Hemisphere. Floor space in the Big Room is estimated at more than 600,000 square feet, an area comparable to 14 football fields. (Obviously photos don't do it justice because the camera can't get enough light to take the picture)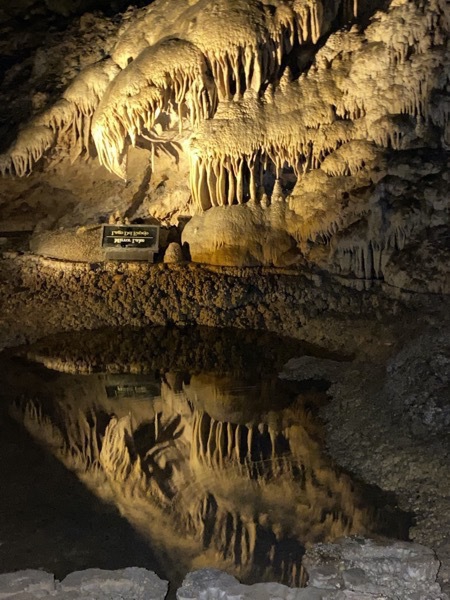 Mirror Lake