Guadaloupe Mountains National Park
Still under mandatory evaluation from Lake Charles, we are now trying to see the National Parks we had planned to see doing the summer when our trip was cut short.
This morning we left Carlsbad, NM at 7:45 AM to drive to Carlsbad Caverns National Park, a  30 minute drive.  We arrived around 8:15 and were astonished to see the LONG line of people waiting to get into the Caverns.  Only 35 people are allowed into the caverns every 15 minutes because of COVID.  There must have been almost 1,000 people in line already.  We decided to skip the caverns for the day and drive 25 miles more to see Guadaloupe Mountains National Park and try Carlsbad EARLY tomorrow morning.
Guadaloupe Mountains National Park
We drove into our 35th National Park and were not surprised to find that the Visitor's center, water fountains, and bathrooms were closed because of COVID-19.. However, there were chemical porta potties to use.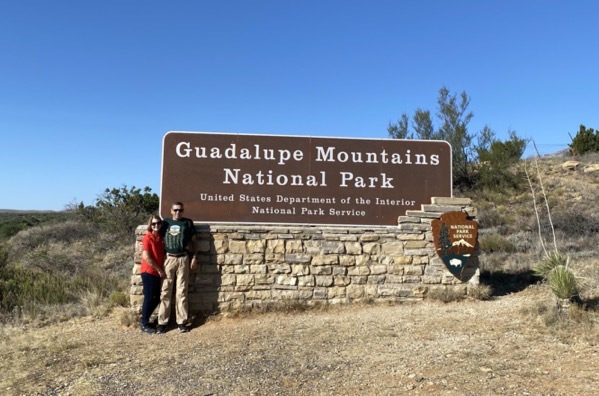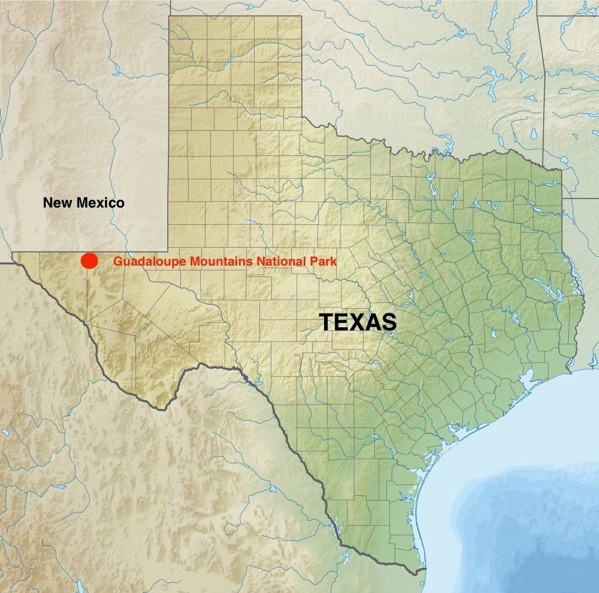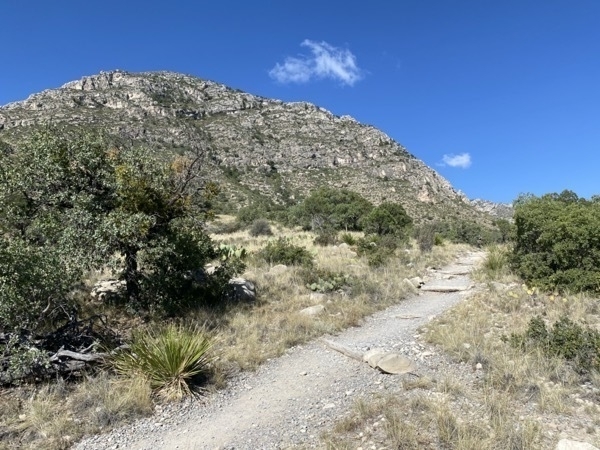 Because we were intending to be inside Carlsbad Caverns today, we were dressed in pants which were too hot to be wearing for hiking in this wilderness area.  While here we hiked about three miles and then called it a day!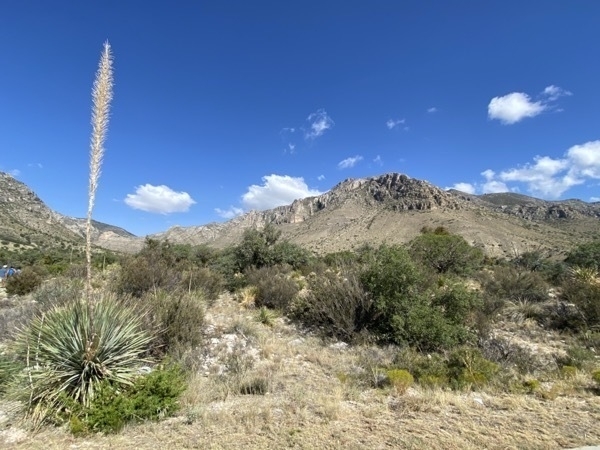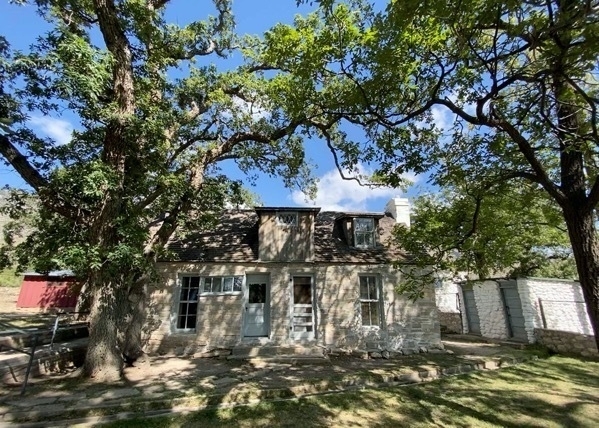 The Frijole Home with Frijole School (red building) in backgrounders
According to the sign by the house, this structure is the most complete remnant of early farming and ranching in the Gaudaloupe Mountains.  The home, which consisted of the front rooms, is the oldest substantial building in the area, built in 1870.  The Smth family moved here in the summer of 1906.  They made their living primarily from truck farming and a small orchard.  They used the first hydraulic ram in the area to pump water for the house and farm use.  The nearest market for their produce was Van Horn, TX—a 60 mile trip one way.  The family would leave in the evening, after covering the fruits and vegetables with wet paper and rags to protect them from heat, and arrive in time to meet the next morning's customers.
The Frijole School House (red building on left) was built in 1925 and used into the 1930's by up to 8 local children.  The Smith's hired a teacher for $30 a month plus room, board, and a horse.  The teacher's bed was in a separate room in the building.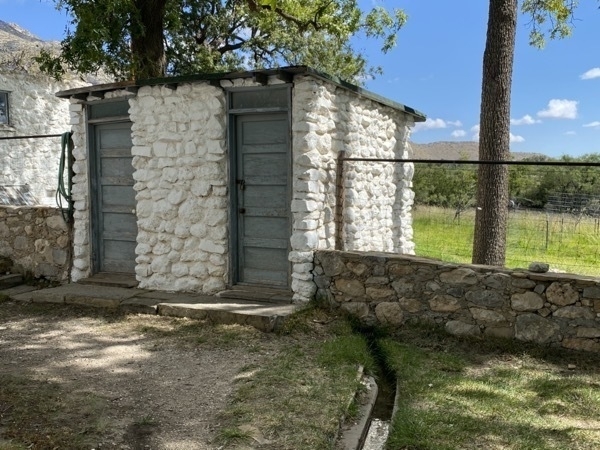 This outhouse has fresh water running from the spring to it and then leaving out the back.