Sleeping Bear Dunes National Lakeshore -Day 28
We left Holland, MI this morning at 11:00 and drove174 miles to Empire, MI, home of Sleeping Bear Dunes National Lakeshore. We are staying in the Indigo Bluffs RV Resort which is a beautiful park with lots of trees for shade.  The red dot on the map below is where we are today.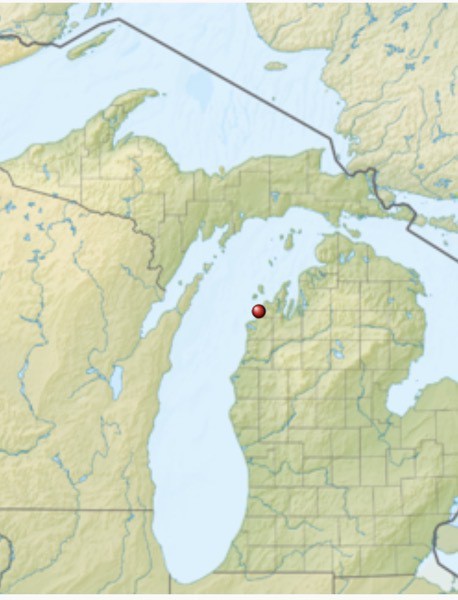 As soon as we got Big Hat set up in our spot, we jumped into the car and headed for Sleeping Bear.  We were here once before in 2015 and walked two or three of the dunes, but this time I was determined to hike all the way to Lake Michigan.  The sand dunes are quite steep going up and then coming back down the other side and the sand is deep and loose the whole way.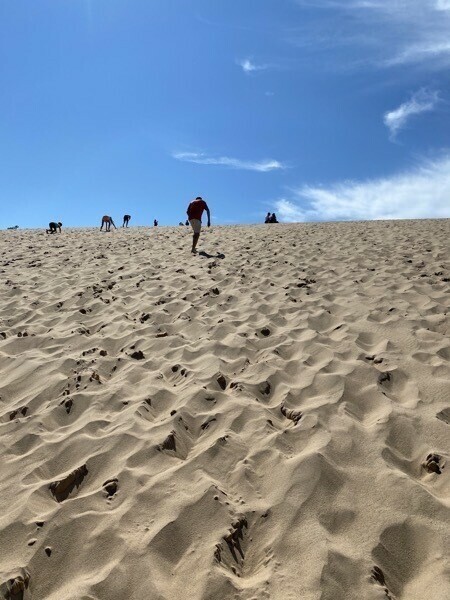 Here's Tom walking up the first dune, but after our strenuous hike in Indiana Dunes National Park two days ago, his knee is hurting.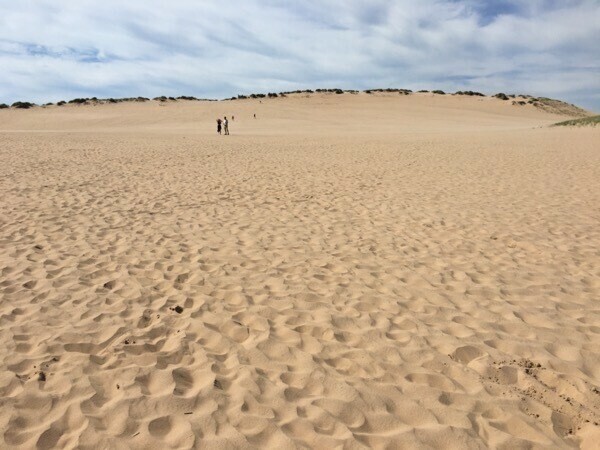 The round-trip hike was 3.8 miles.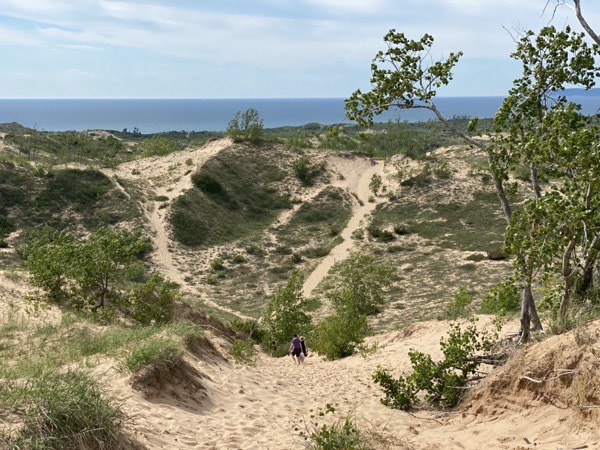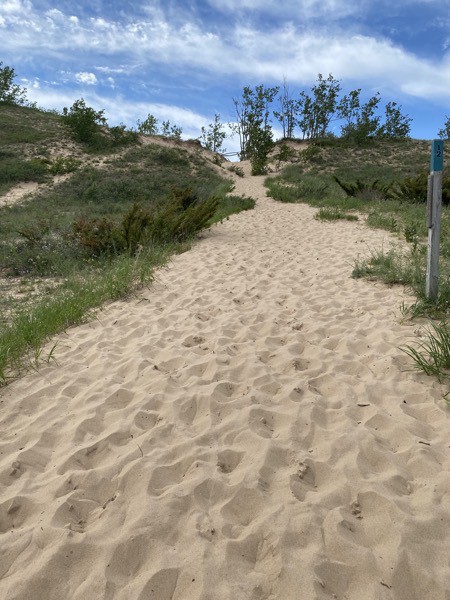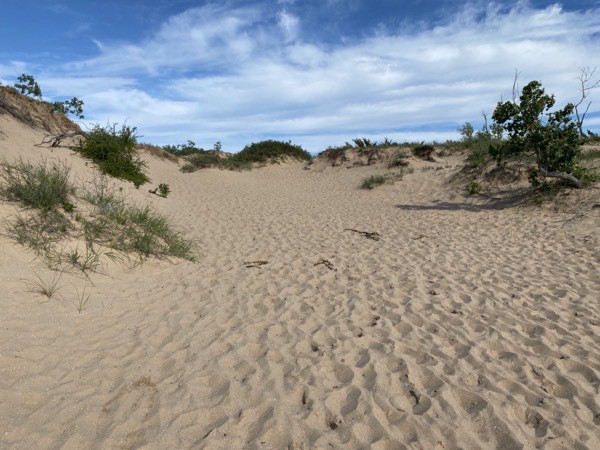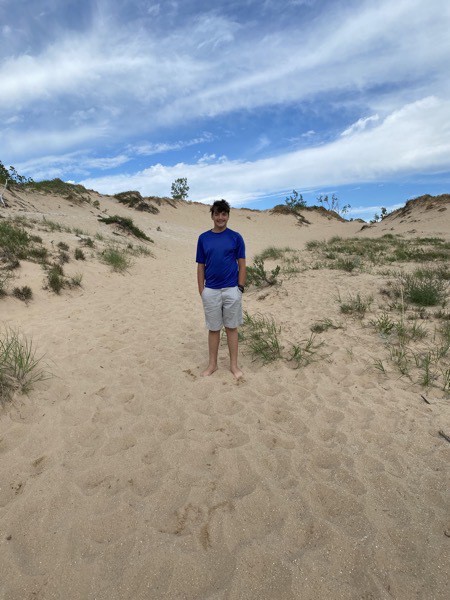 Ben was walking much faster that I was and got to Lake Michigan way before me.   He had walked back two sand dunes on the way to the car when I got up to him.  He waited there for me while I continued on to the lake and got back to this spot.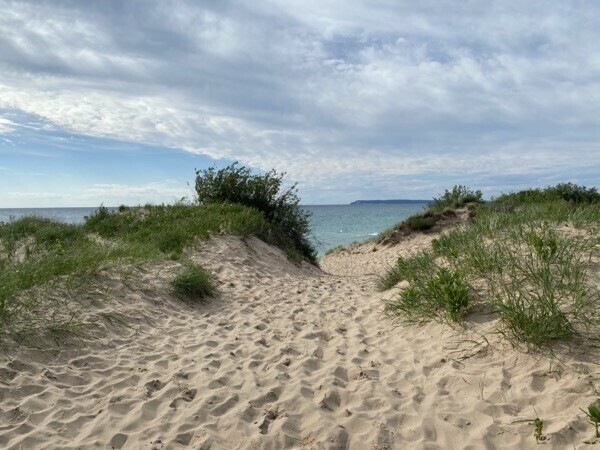 Almost there!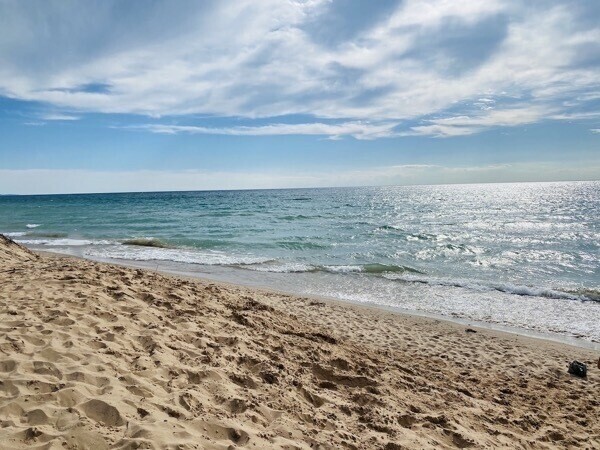 I made it - Beautiful Lake Michigan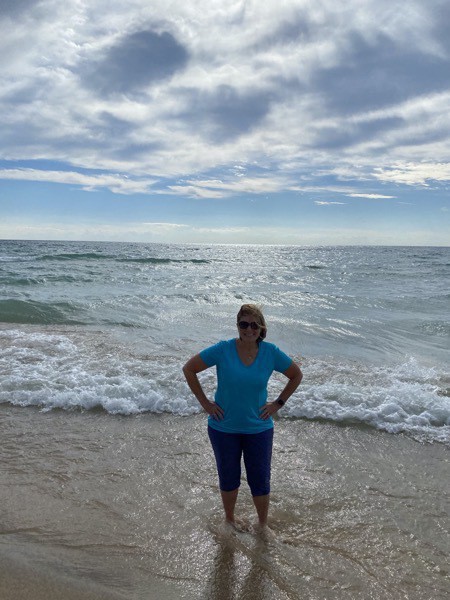 Now comes the hard part.  I've walked 1.9 miles to get here and now I have to start the climb all over in the opposite direction.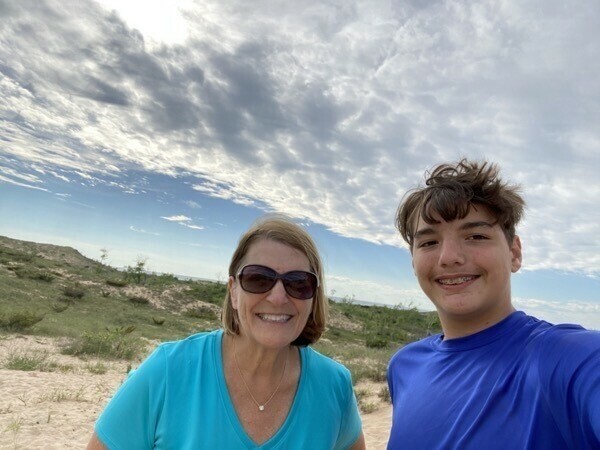 Met back up with Ben and we are on our way back.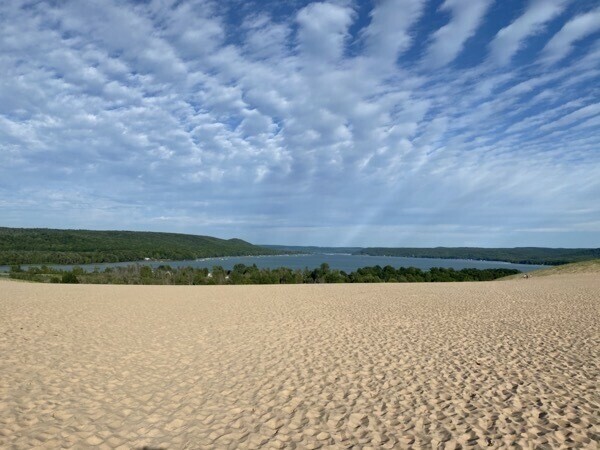 Final stretch before the parking lot.  The small lake in that direction Is Glen Lake.
Trip Statistics:
Indigo Bluffs RV Resort is $70.50 per night for a total of $1,049 in campgrounds or and average of $40.35 per night
Today we drove 173 miles in Big Hat for a total of 2,486. We've drove 16 miles in the car for  a total of 1,081 miles
We didn't buy gas today but the total so far is $646.48 or any average of $24.86 per day
I hiked and walked a total of 6 miles today for a trip total of 123.3 miles