Holland State Park, Michigan Days 24-26
We drove to Holland, Michigan from Lansing, Michigan and stayed in the Holland State Park.  We were on the Lake Macatawa side with a small beach across the street, but the nicer beach was on Lake Michigan, about one mile away.  The town had bicycle paths on both sides of the road, so it was very easy to walk or ride our bicycles to the beach.  The beach was huge, but the water temperature was only 65 degrees.  Ben thought the water felt fine, but Tom and I just walked along the water.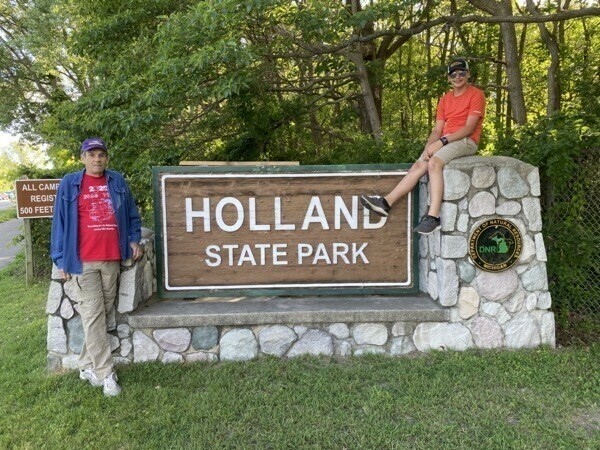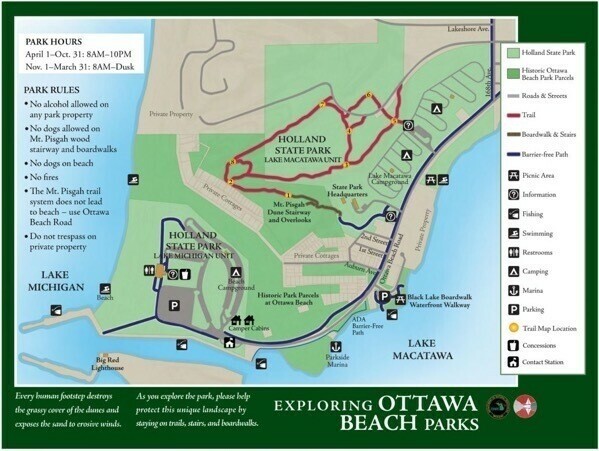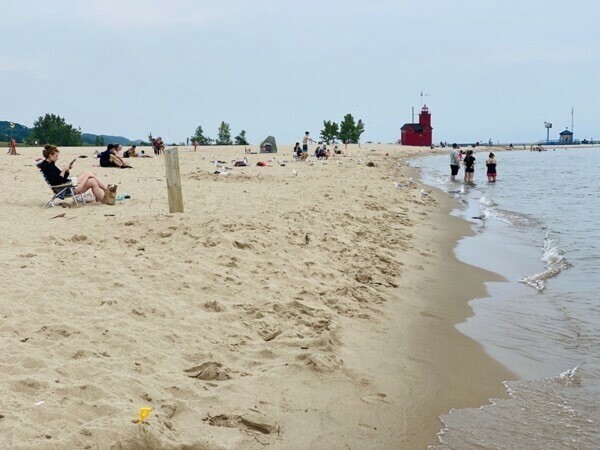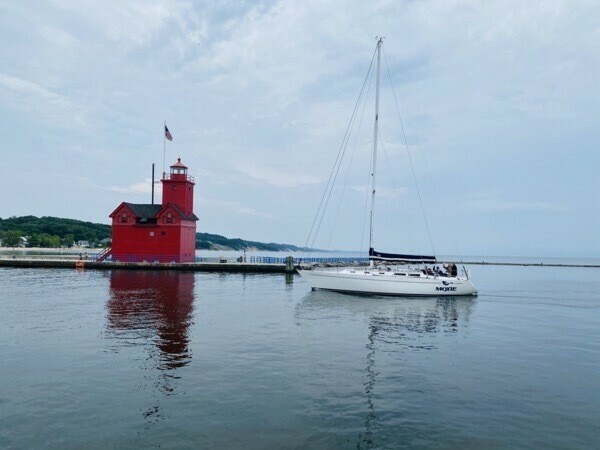 Iconic Big Red lighthouse to guide the ships entering the waterway between Lake Michigan and Lake Macatawa.
Mt. Piscah
There was a huge sand dune called Mt. Piscah right beside our campground that.  The entrance was a boardwalk that had 239 steps that allowed us to climb to the top where we had broad views of Lake Macatawa, marinas, Lake Michigan and Big Red. Instead of coming back down the steps, we hiked the back of the sand dune on a wooded trail.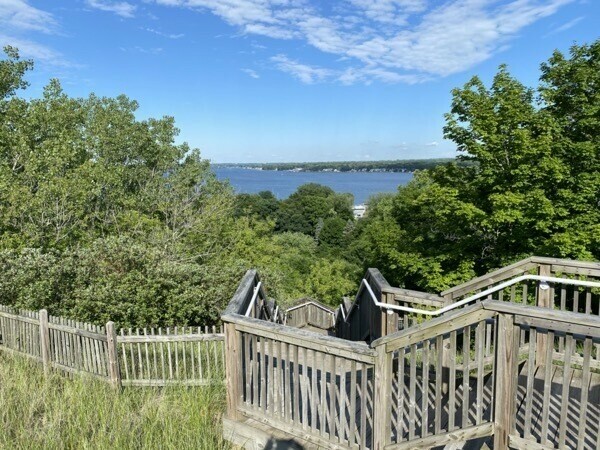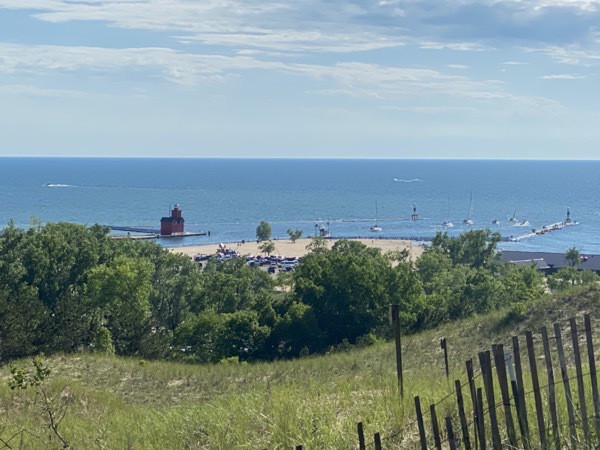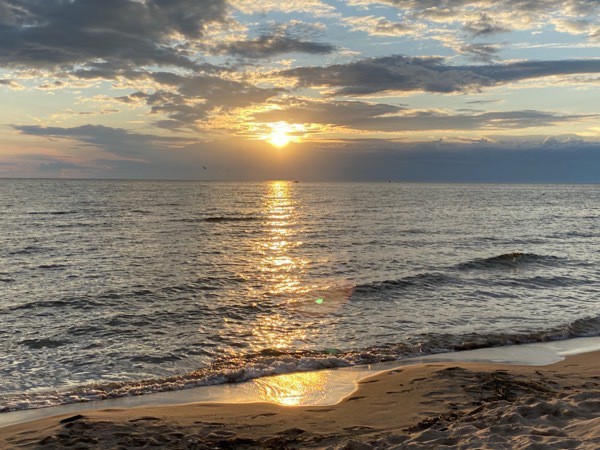 Trip Statistics
We've driven 3,226 miles so far — 2,104 in Big Hat and 1,033 in the car.
We haven't purchased gas while we were here, but have spent $624 or an average of $24 a day.
Holland State Park is $36 per night. We have spent a total of $908, or an average of $34.92 per night on campgrounds.
We walked 6 miles today and have now walked a total of 117 miles on this trip.