Indiana Dunes National Park
Today we drove from Holland, Michigan to our 33rd National Park - Indiana Dunes National Park and Indiana Dunes State Park which is located inside the national park.  The park runs almost 25 miles along Lake Michigan and is filled with beautiful vistas and amazing trails over sand dunes.  We hiked almost 5 miles on trail #9 which was over huge sand dunes to see amazing views of Lake Michigan.  At one point in our hike we could look across Lake Michigan and see downtown Chicago! (Probably at least 100 miles away)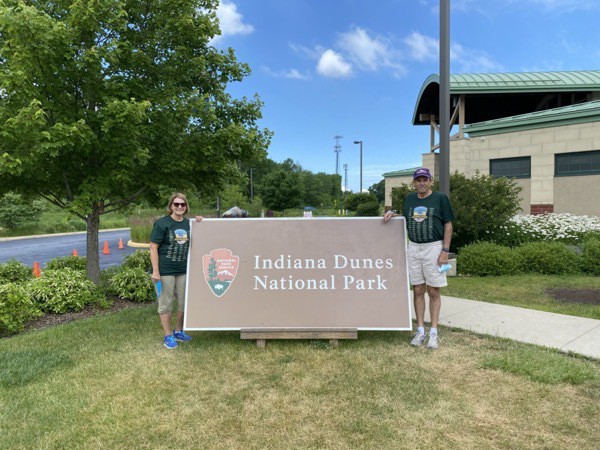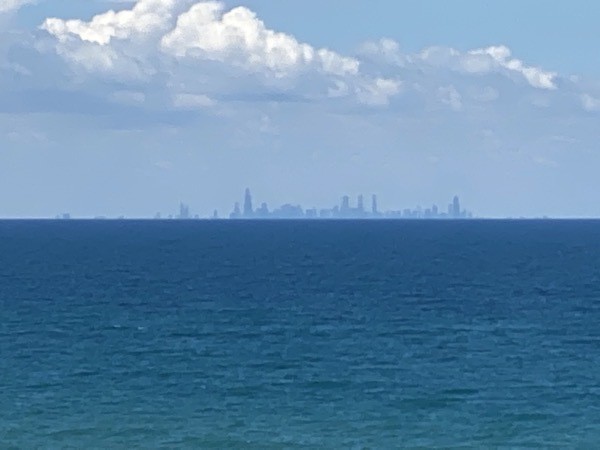 Downtown Chicago across Lake Michigan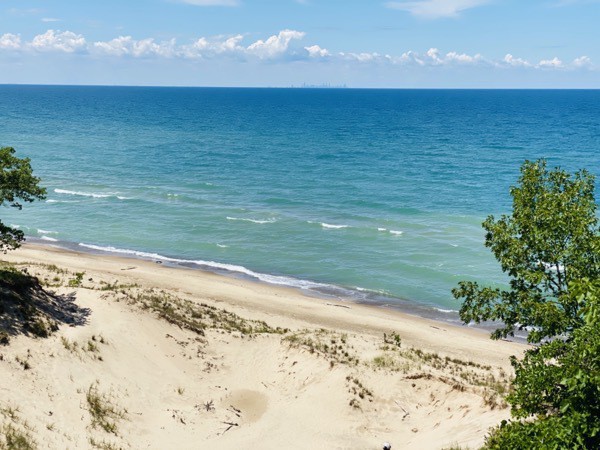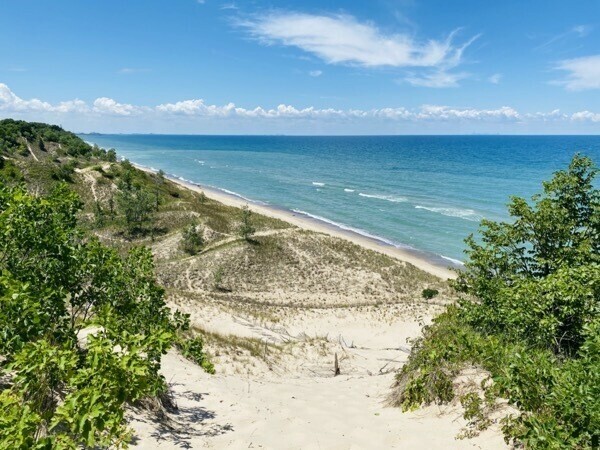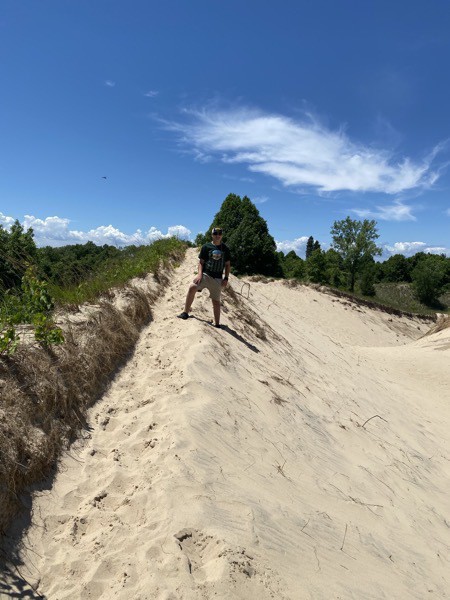 It's hard hiking across the sand!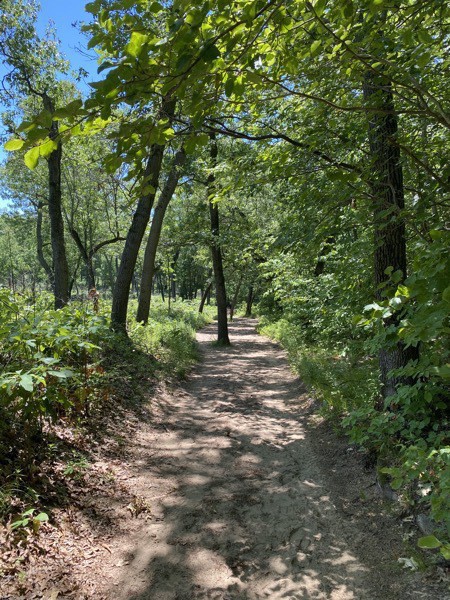 Even in the woods we were hiking in loose sand!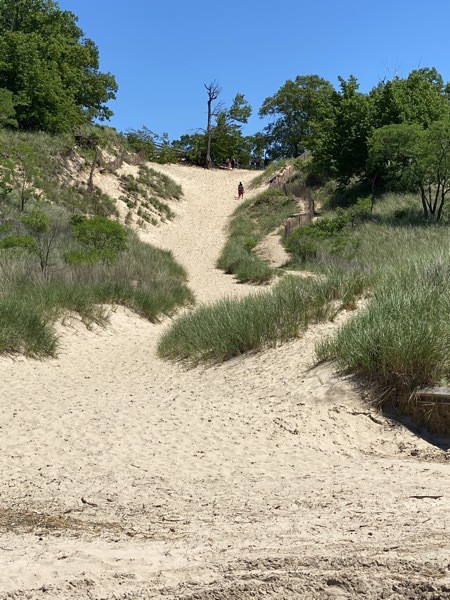 This is called Devil's Slide.  The picture doesn't do it justice because it is very steep!
Anyone for Baskin Robbins Ice Cream???
We drove into Illinois basically to add a state to Ben's travels (and we were only 30 miles from the state line) and also to get some ice cream.  Fortunately for Tom and Ben the BR had flavors they like.  Unfortunately, they didn't have my favorite - peanut butter and chocolate, so I didn't get any.  On the way back to Holland I found a Baskin Robbins and was able to get my ice cream.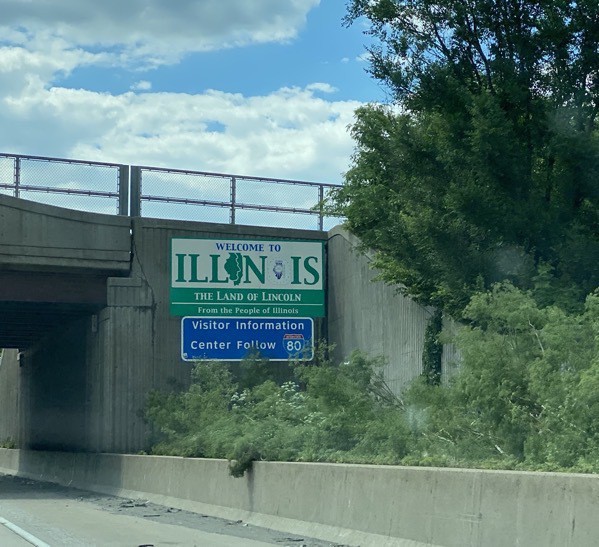 …and back to Michigan!

We arrived back at our campground in Holland State Park around 6:00.  While I cooked dinner, Ben bicycled down to the beach (one mile away) for a quick evening swim in 65 degree Lake Michigan!
Trip Statistics:
Today we drove the car 280 miles while Big Hat stayed put in the campground.
We are staying three nights in Holland State Park Campground @ $36 per night.  We have a very nice campsite with 30 amp power, but no water or sewage. Luckily we have 80 tanks so that's not a problem.
We hiked 5.3 miles today for a trip total of 111.