I saw a picture of the Longaberger Basket Company office building a few years ago on Facebook and thought it would be really cool to get a picture beside it, so I added Newark, OH as a stop on my bucket list for this trip.  We stopped for the night in Cambridge, OH and drove over to Newark specifically for the photo opportunity.  The company closed in 2015 and the building is no longer in use.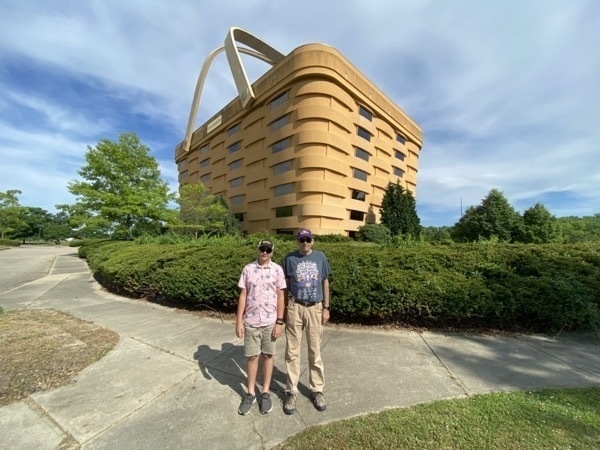 Canton, OH - Home of the Football Hall of Fame and McKinley's Presidential Museum
After leaving Newark we drove back to Cambridge to pick up Big Hat at the RV Park.  Our next stop was Canton, OH while Tom toured the Football Hall of Fame and Ben and I went to the President McKinley Museum and Memorial.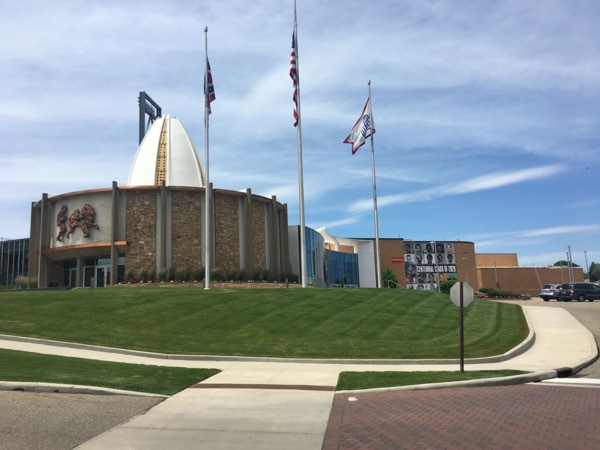 Football Hall of Fame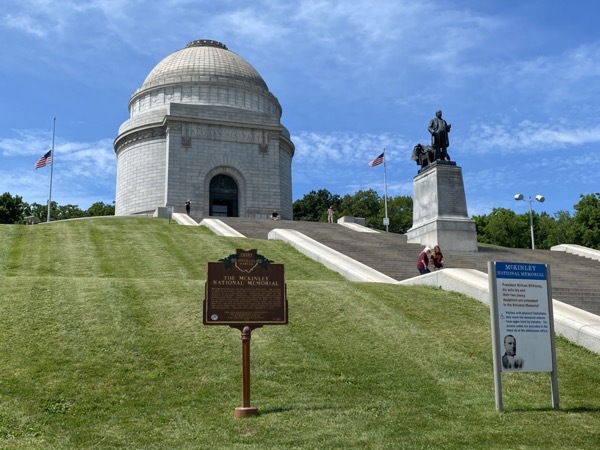 McKinley Memorial Park