Pikeville, KY and Matewan, WV. Days 13 & 14
We were pleasantly surprised by how clean and nice the town of Pikeville, KY is.  We stayed at the Bob Amos RV Park which is part of the city recreational area.  There was a huge playground, YMCA, Soccer/Baseball fields.  The park looked fairly new and was very well maintained. A very nice place to stay for only $25 a night.
The first afternoon we arrived we walked the town and took pictures of the painted bears that were on display.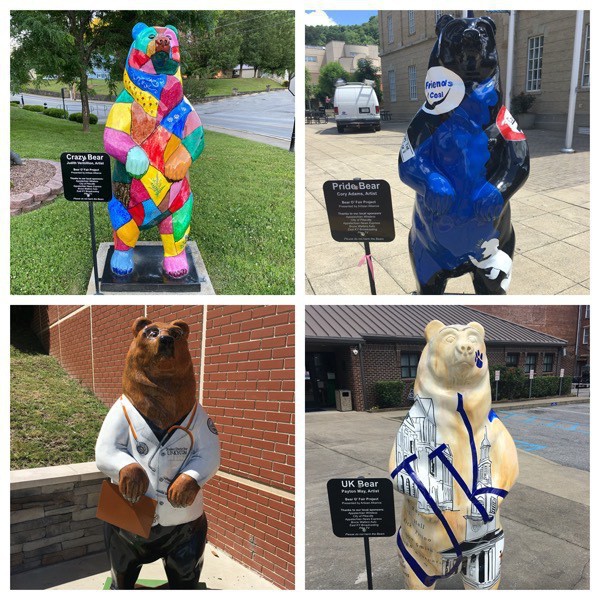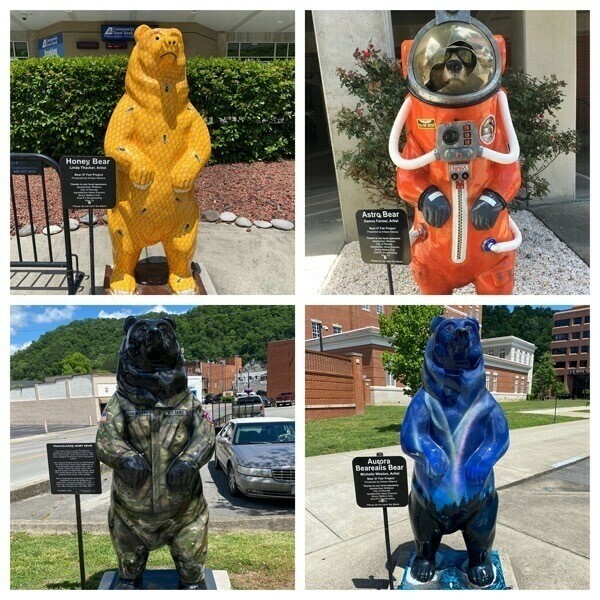 We had hoped to see the Hatfield-McCoy memorabilia at the Big Sandy Heritage Center, but it was closed due to Covid-19.
On Thursday we started out following the Hatfield historical markers from Pikeville to West Virginia.  We started following historical markers in that area of Kentucky and ended in Matewan, WV before turning around and returning to Pikeville.  Other than historical markers, there wasn't much to see, and quite honestly, we didn't think driving on those roads was worth the journey.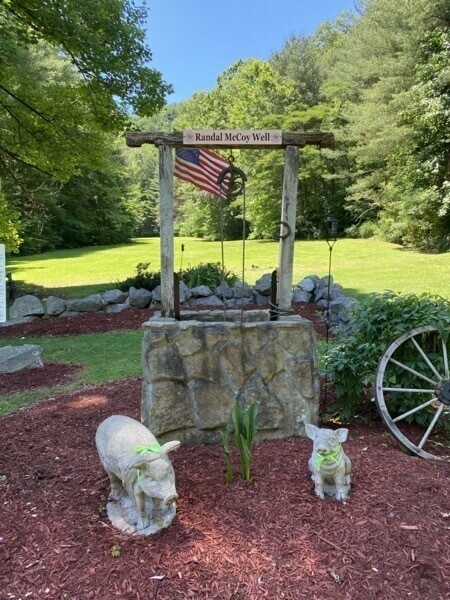 The Randall McCoy well is what is left of the site where the Hatfields burned the home and three people were killed.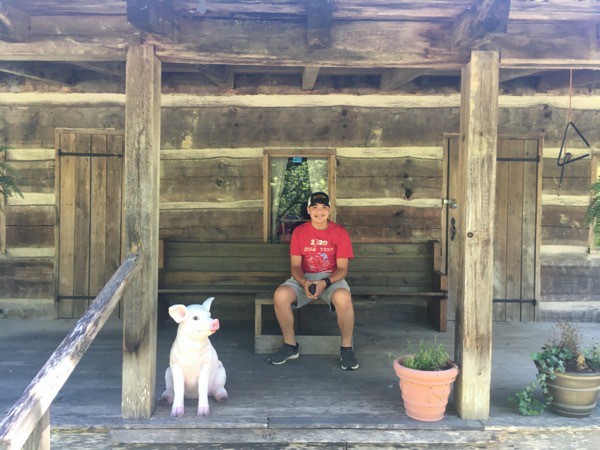 This is the site of the infamous Hatfield/McCoy Hog Trial.  In the fall of 1878, Randolph McCoy brought charges against Floyd Hatfield for stealing one of his hogs.  The resulting trail was held here and was presided over by the local justice of the peace, Preacher Anderson Hatfield.  Preacher Anderson was Devil Anse Hatfield's cousin and did not want to appear biased, so he gathered a jury of six Hatfields and six McCoys to hear the case.  When the jury reached its verdict Selkirk McCoy sided with the Hatfields in favor of Floyd.  The McCoys felt betrayed and open hostilities erupted between the families.  And the rest is history….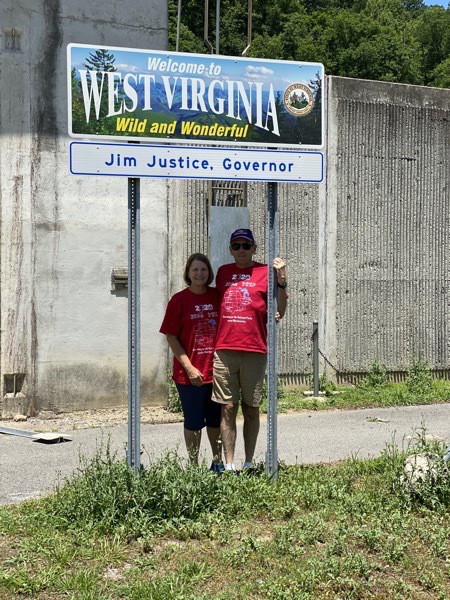 We crossed into my home state of WV at the town of Matewan.  There is a beautiful flood wall built along the Tug River that depicts the Hatfield-McCoy feud.Matewan today has a population of 499.  People mostly come to that area for mountain culture and  dirt riding.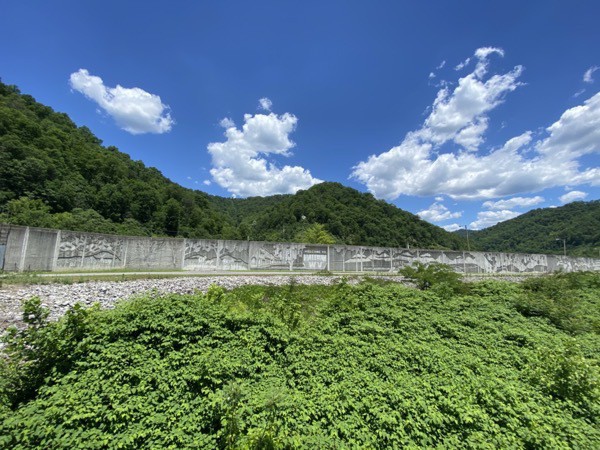 Matewan is primarily remembered for the 1920 Battle of Matewan (Matewan Massacre). Albert Felts, who was connected to the Baldwin-Feldes detectives and was also sheriff of Mingo Co. and eleven of his men were murdered while trying to  leave town by train after they attempted to evict families who were unlawfully holding possession of  property owned by the Stone Mountain Coal Corporation.  The murders were led by Sid Hatfield and members of the United Mine Workers.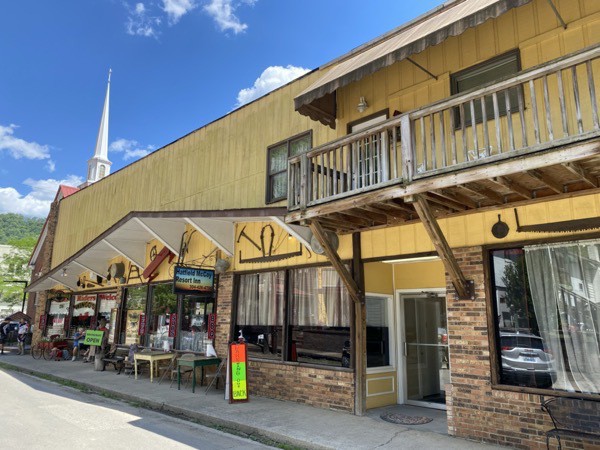 Downtown Matewan today — notice the sign for Hatfield McCoy RESORT Inn!
Trip Statistics
Miles Driven:  1,288 in Big Hat and 176 in the CRV
Campground:  Bob Amos RV Park in Pikeville for $25 each night. Total  campground cost so far- $395.54