Ark Encounter - Williamstown, KY Days 10 - 11
June 8 - We drove from Cave City, KY to the Elkhorn Campground in Frankfort, KY.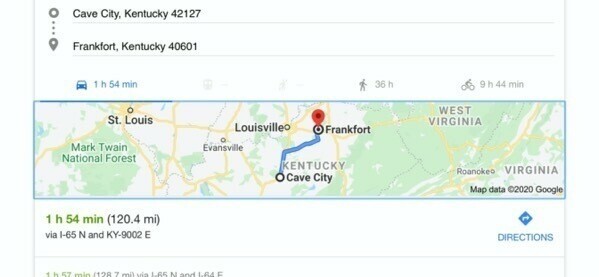 Kentucky State Capitol
Jun 9 - We walked around the grounds of the Kentucky State Capitol Building, but were not allowed to go inside because of Kentucky's Covid-19 restrictions.
.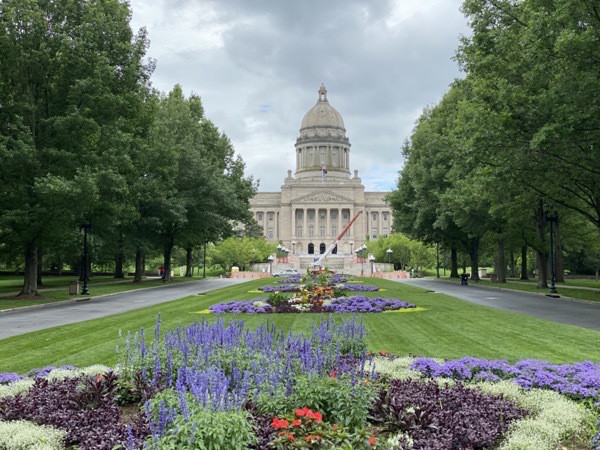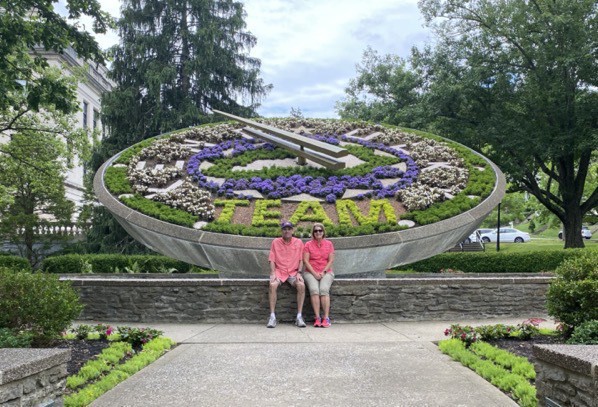 Flower clock behind the capitol building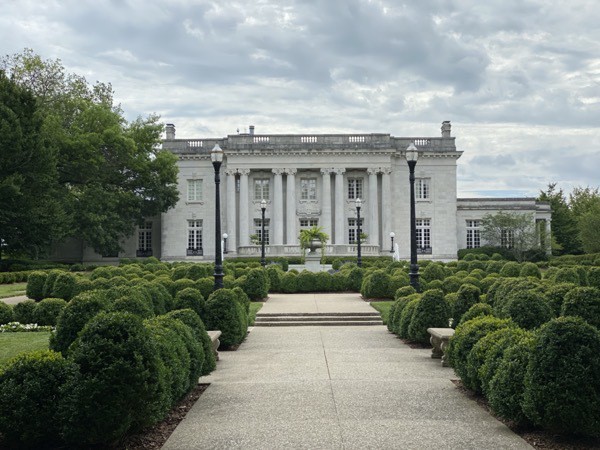 Governor's Mansion which was built between 1912-1914 for a cost of $95,000.  It was patterned after Marie Antoinette's mansion. The 25-room, limestone mansion and it's gardens have been renovated several times.
Ark Encounter, Williamstown, KY
Our next stop for the day was Ark Encounter  which features a full-size Noah's Ark, built according to the dimensions given in the Bible. The ark is 510 feet long, 85 feet wide, and 51 feet high, The ark contains 132 bays, each standing about 18 feet high, arranged into three decks. Visitors enter on the lowest deck which is 15' above ground level and move between decks on long ramps constructed through the center of the ark. Bays on the first deck contain models of some animals that Answers in Genesis believes could have been on the ark.
The ark was constructed by Amish builders using traditional timber framing techniques. In total, over 1,000 craftsmen were employed in the ark's construction. Just to gather enough mammoth beams to serve as the support structures for the interior of the building was a multi-year effort. Logs as long as 50 feet were harvested from as far away as British Columbia and Oregon. All together, 3.3 million board feet of wood, or 612 miles worth of planks, were used in the ark. Ham said the goal was to show the true scope of Noah's Ark, and that it's possible to build a structure that could hold the 16,000 animals that believers estimate survived the Biblical flood.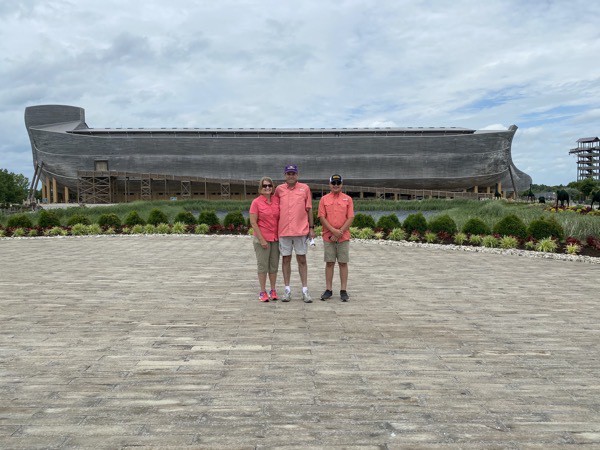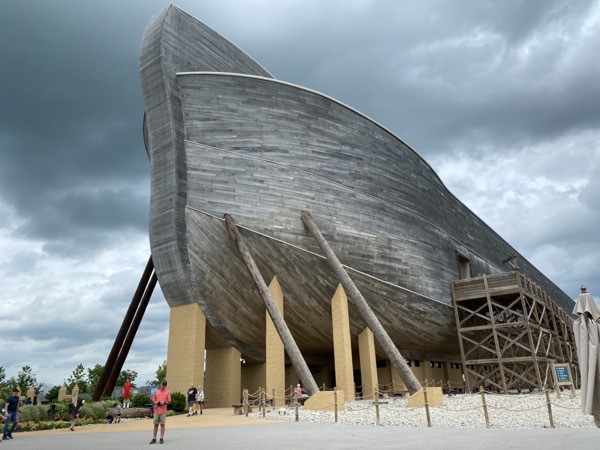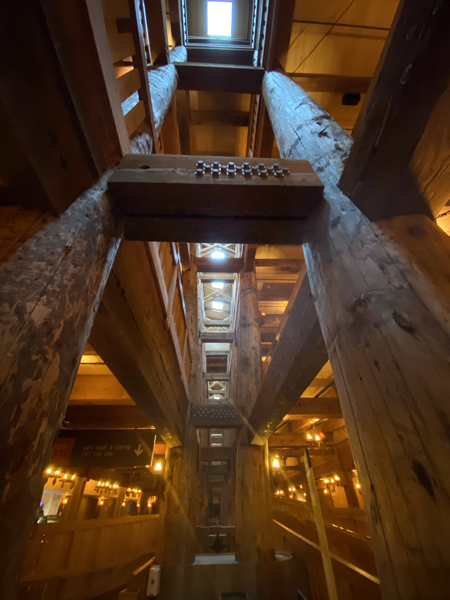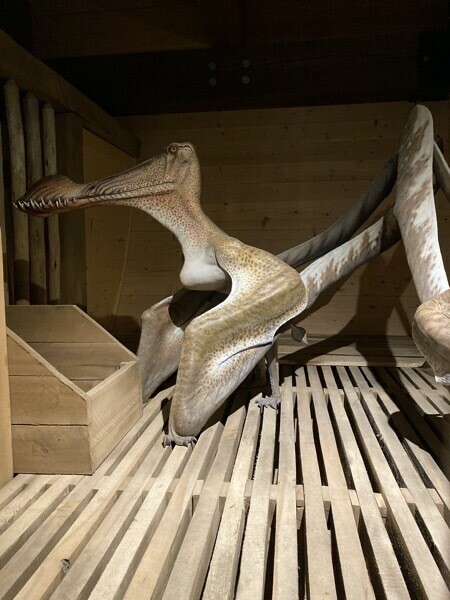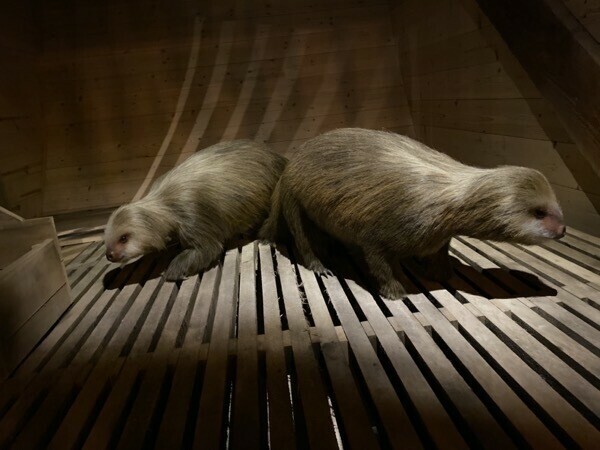 Replicas of animals that could have been on the ark.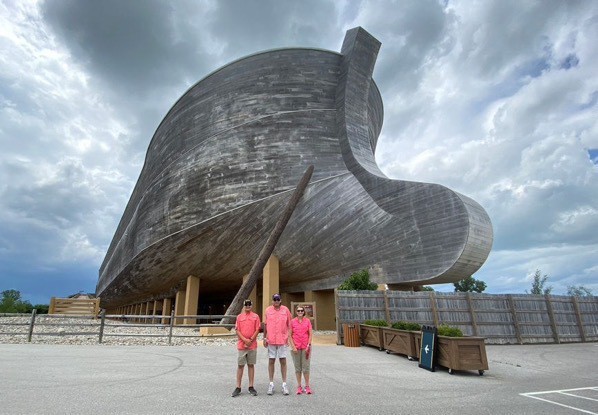 Ben rode a camel
Trip Statistics
We are spending two nights at the Elk campground for $42 per night.  Total per trip $306.54
I walked 4.4 miles today; Ben walked 7.45
We drove 116 miles in the CRV for a total of 239 since the start of the trip.
We drove 133 in Big Hat for a trip total of 1,148 miles.
Gas was $1.89 per gallon in Frankfort.  Total spent of fuel for car and motorhome:$299.86