Day 6 - Red Bay to Huntsville, AL
This morning after breakfast we walked from the campground to the Tiffin parts store and back which was about four miles before leaving Red Bay and driving to Huntsville, AL.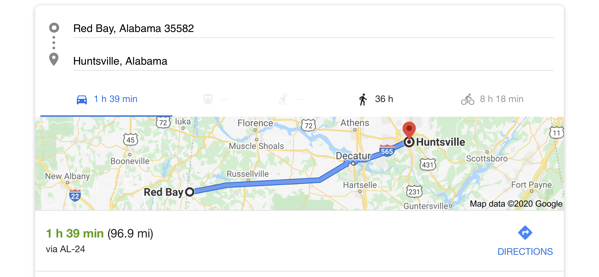 Once we arrived in Huntsville, I went online and signed up for an entrance time (because of Covid-19)  to tour the Huntsville Botanical Gardens.  It was very easy to social distance because there were only about ten other people in the whole gardens complex! Of the many beautiful gardens we've toured in the past, this was probably the least memorable, but some of the areas were very pretty.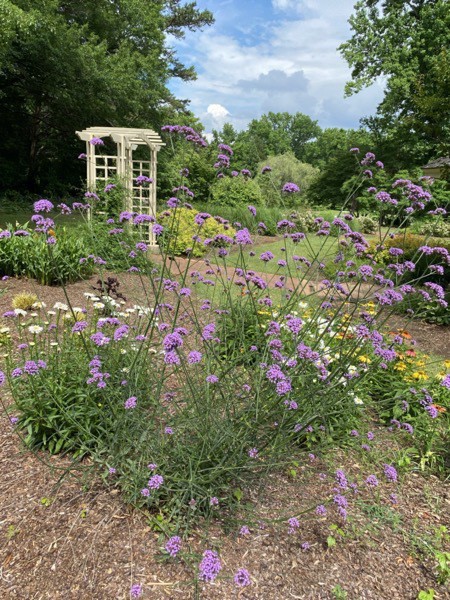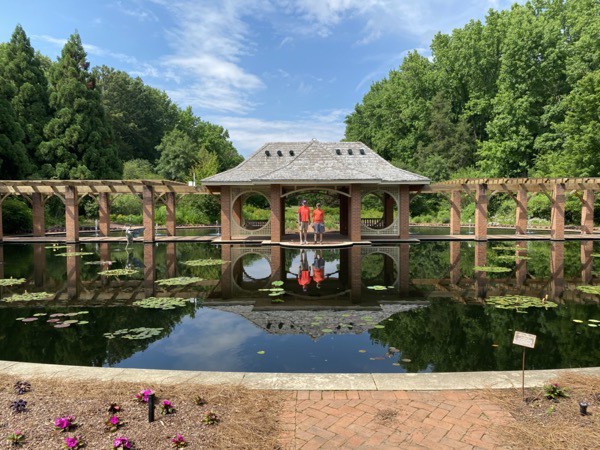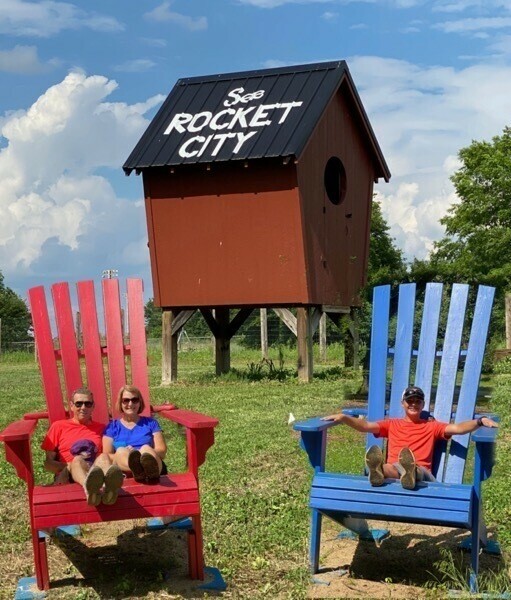 I enjoyed seeing this huge birdhouse with "See Rocket City" because it reminded me of all the barns we have seen when driving through TN that say, "See Rock City" (which is in Chattanooga).
There was a large variety of day Lillies that were very colorful and beautiful, but other that that there weren't very many different kinds of flowers.  Many wooded areas to walk though and some pretty water areas though.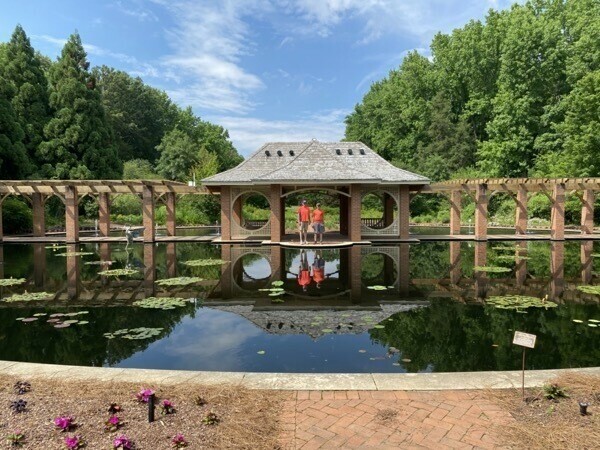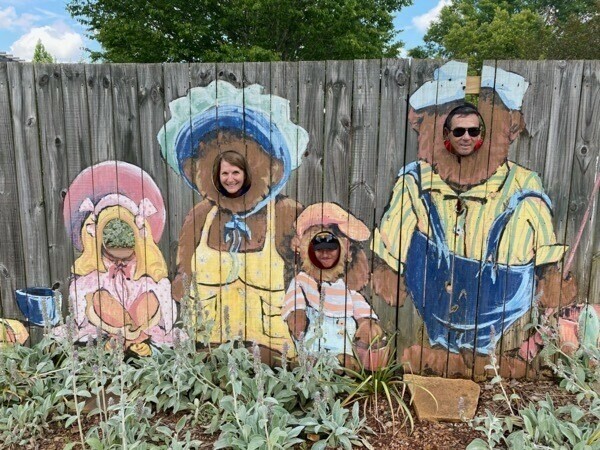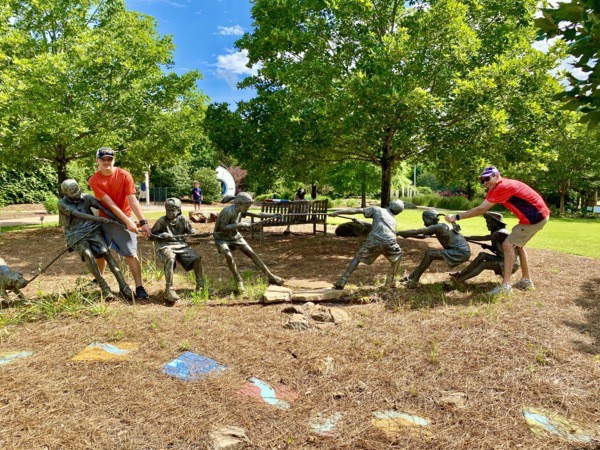 There was also a Butterly enclosure we walked through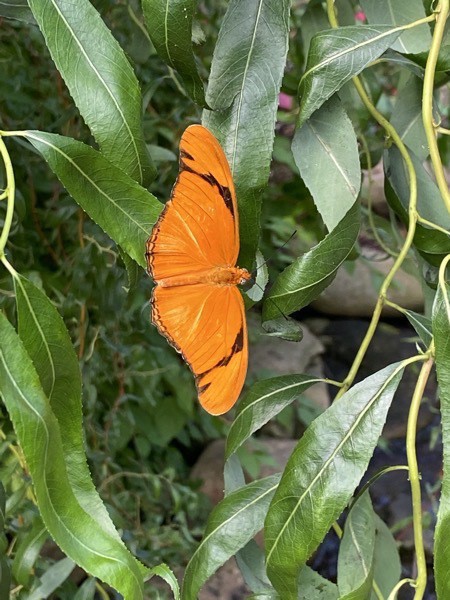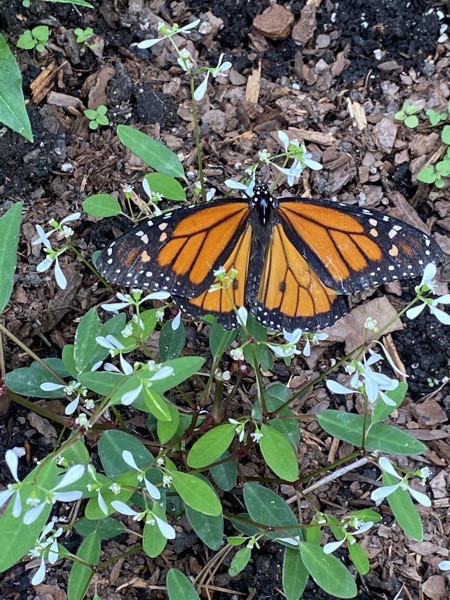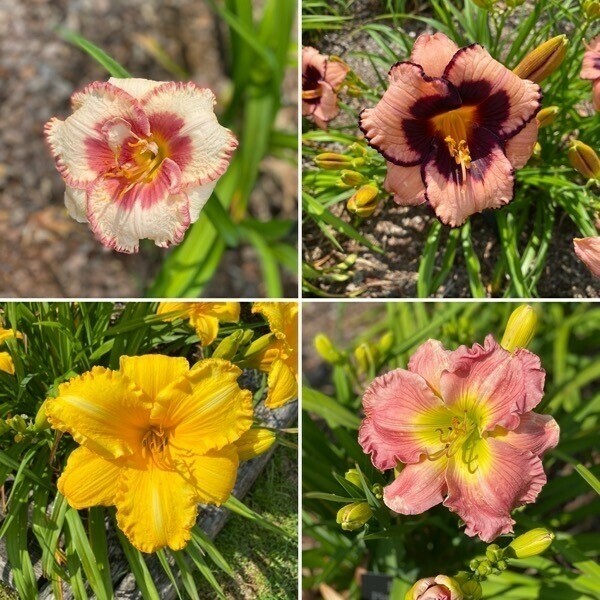 After the botanical gardens we drove to Baskin Robbins for a late afternoon snack. In the same shopping area there was a Papa Murphy's which we used to have in Lake Charles and really enjoyed, so Ben and I bought one and brought it home to cook for dinner. Delicious!
After dinner Tom and I walked a few miles while Ben rode his bike up and down the hills of the campground.
We ended the day with the final half of the canasta game we started the night before.  I ended up winning the whole game by my points in my last hand.
Trip Statistics:
Miles driven today:  94
Miles walked today 6.2 for me.  Tom and Ben somehow managed to get a few more..
Total miles driven on trip: 776
Gasoline was $1.699 a gallon in Huntsville.  We filled the tank with  69.05 gallons for a cost of $117.31
We are staying at the Space and Rocket RV Campground which is right beside the Space Center. - $25 per night