Lafayette, LA to Carriere, MS - Day 2
Day 2 - Lafayette, LA to Carriere, MS

 We left Lafayette at 9:30am Sunday morning  so we could meet Jonathan, Claire, Stephen and Erin at The Chimes Restaurant in Baton Rouge for brunch. Luckily we were able to find a parking space for Big Hat (our motorhome) and tow car in an LSU lot right by the restaurant —always a potential problem when trying to stop in a town.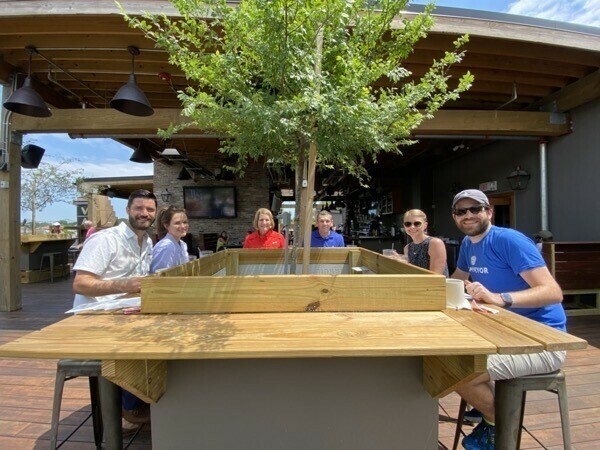 The rooftop was the perfect setting to try to stay safe from Covid-19, but it was very hot.  The food was good though and the meeting enabled us to say "Goodbye" to some of our family.
Next stop for the day was in Ponchatoula, LA when we visited with Tom's 95 year old dad at Bob and Angie's house. Dan, Vicki and Britney dropped by to visit Gramps also.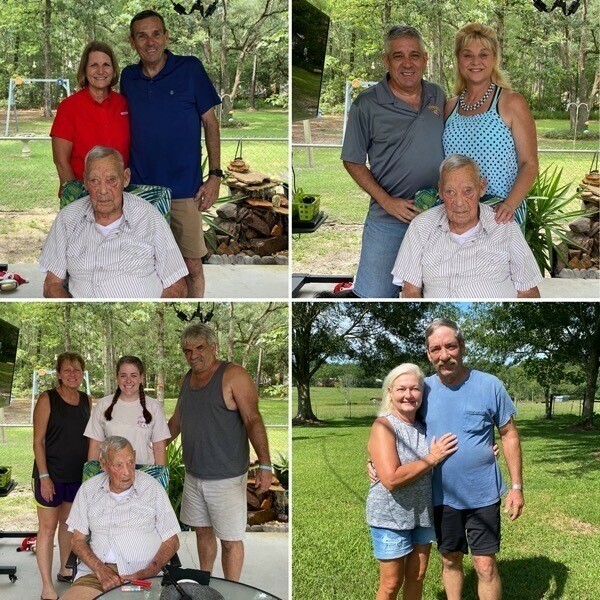 After our visit there, we drove to Glen's house in Carriere, MS.  Since we are unable to turn into their driveway with Big Hat, Glen arranged for us to park it down the road at a church parking lot.  Dan, Vicki and Britney drove over to Carriere also. Donna cooked a delicious dinner of fried frog legs, shrimp, catfish, French fries, homegrown tomatoes, and homemade shortbread and fresh strawberries!