Akrotiri Santorini, Greece
Today we rode the ferry from the ship to the old port of Fira, Santorini where we boarded our tour bus for the 20 minute ride to Akrotiri.  The road from the new port is steep and has very tight switchbacks, making it an exciting (or should I say terrifying) bus ride.  We rode to the town of Megalochori where I saw my first pistachio tree and grapes growing on the ground instead of on vines.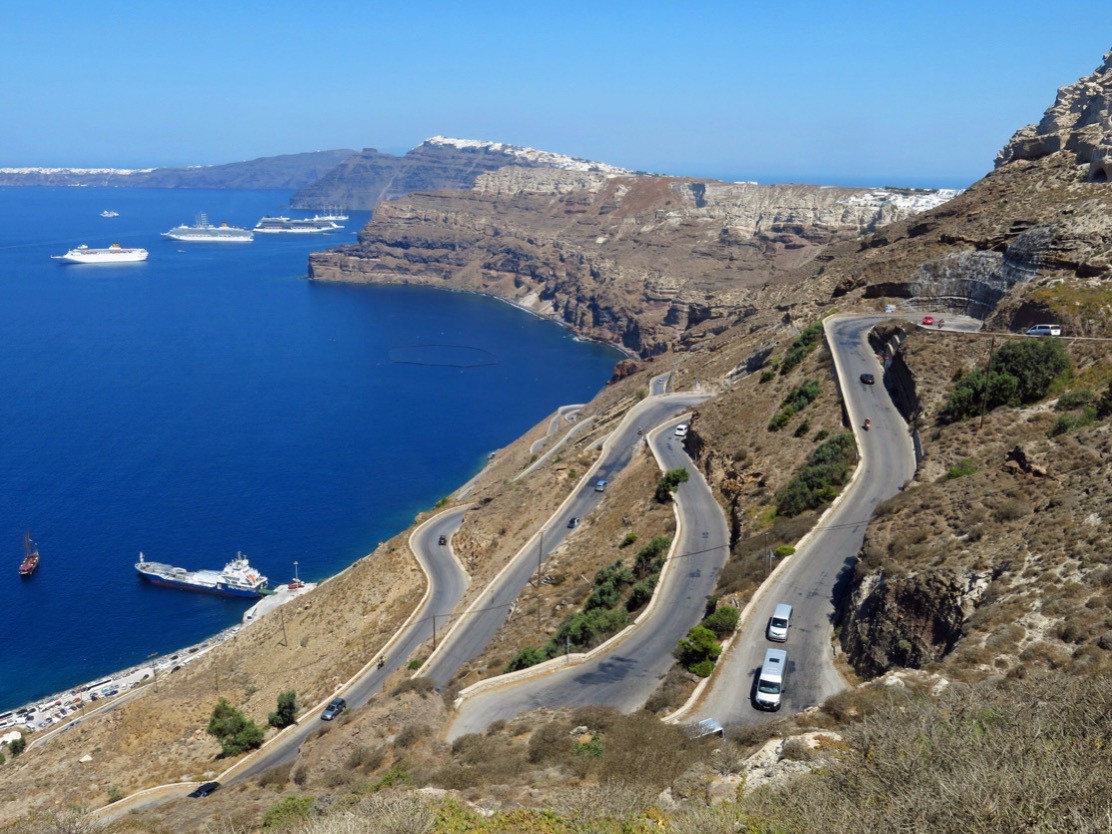 The road from the new port in Fira, capital of Santorini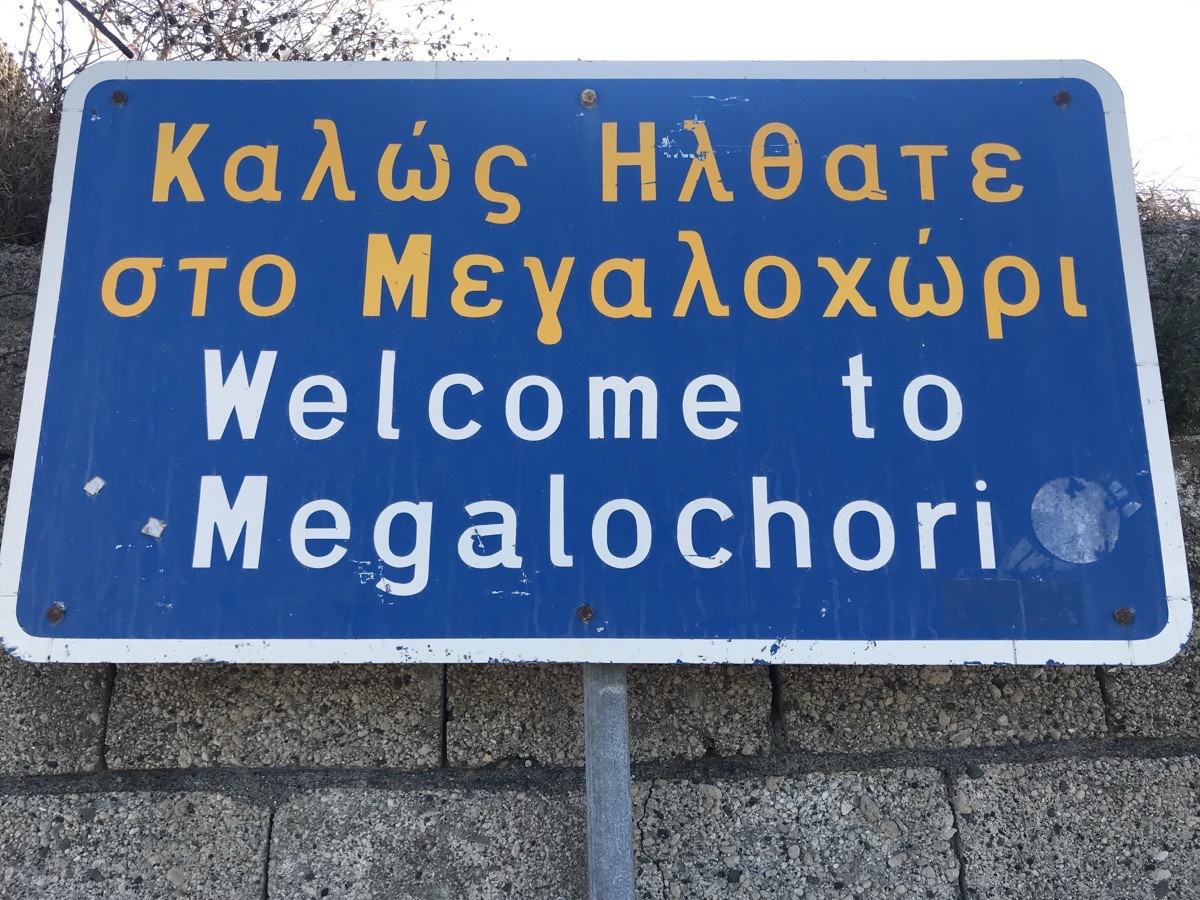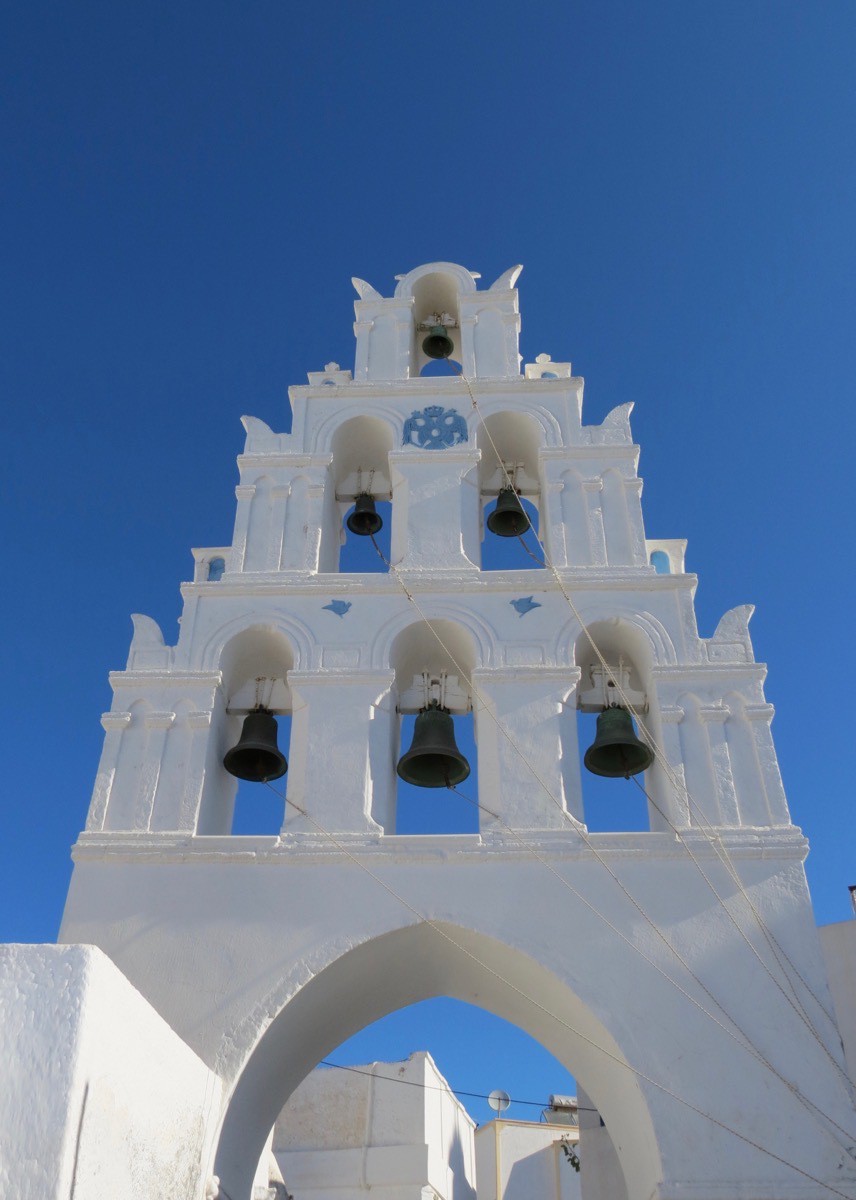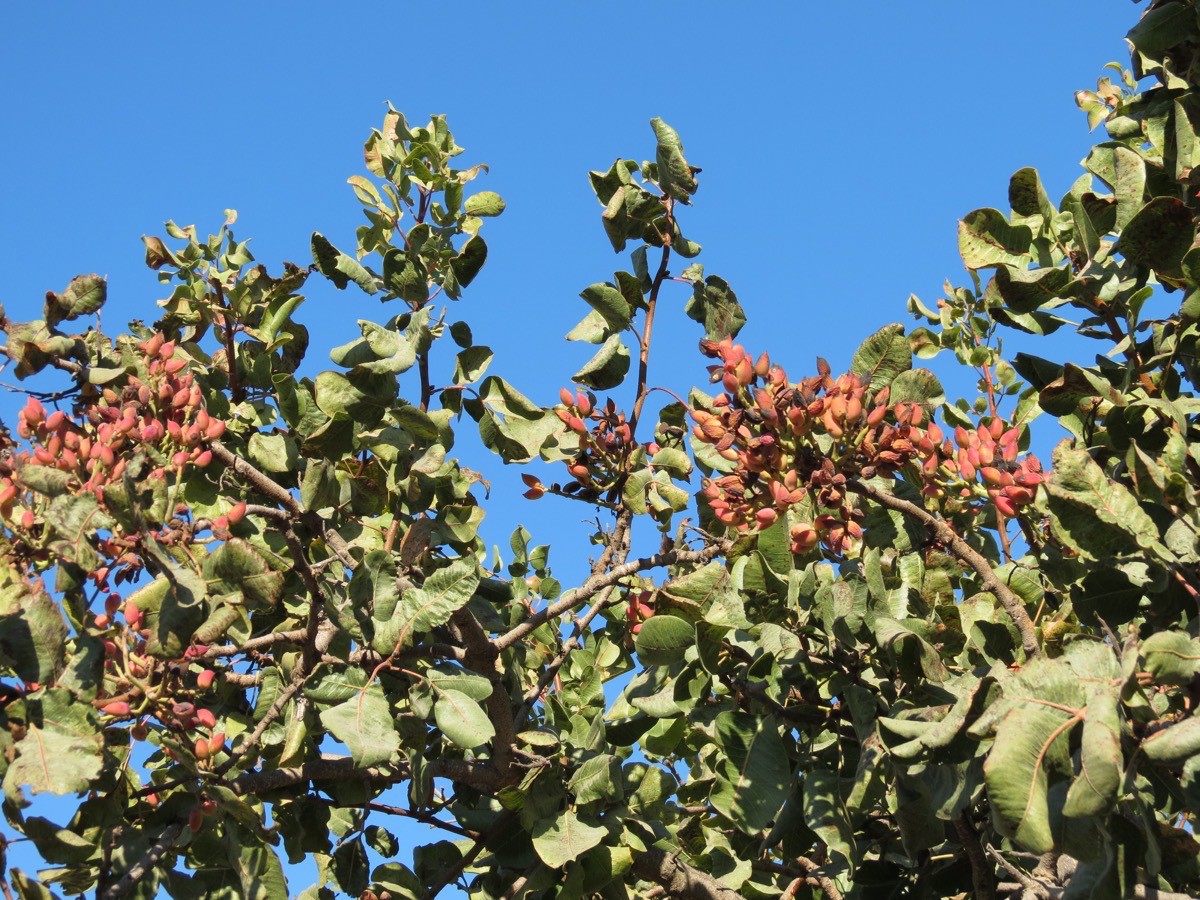 Pistachio tree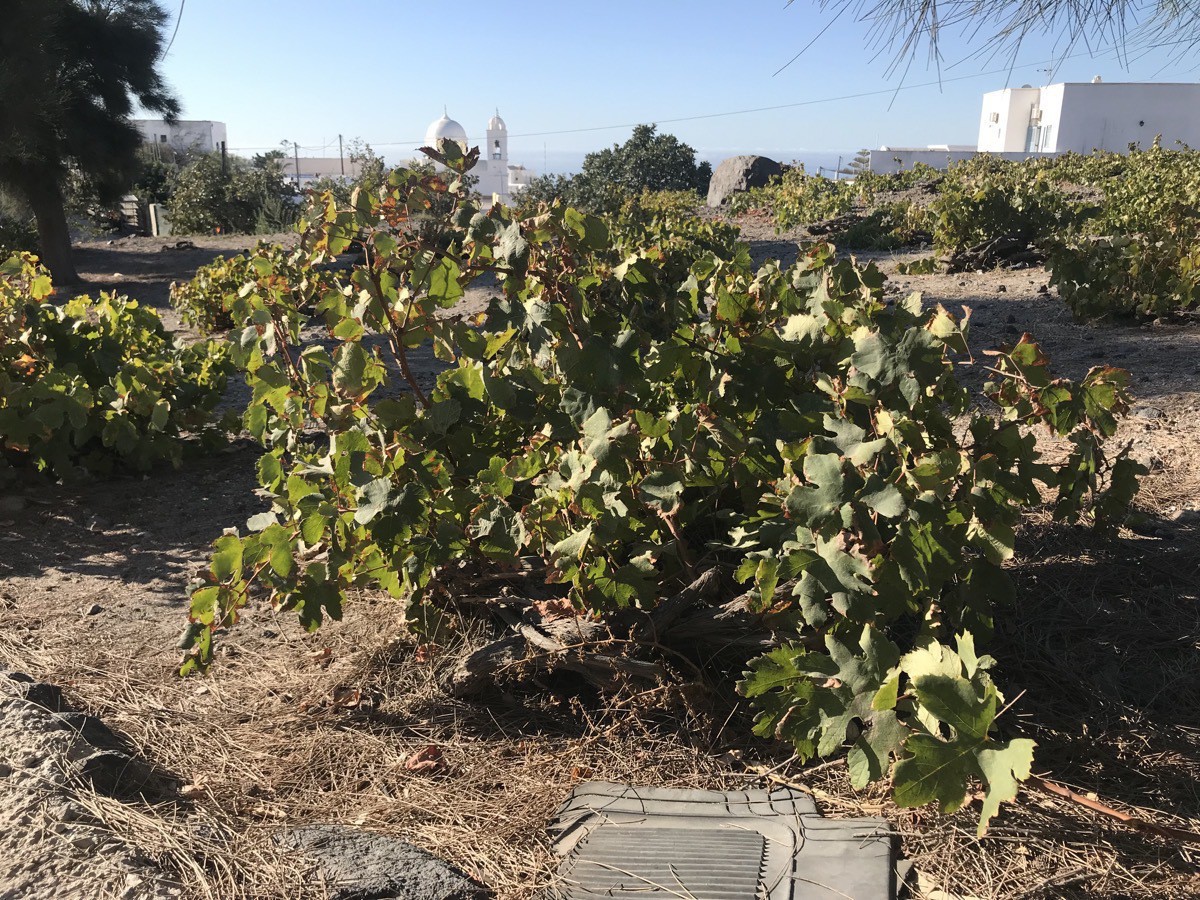 Vineyards of grapes growing in "baskets" made from their vine.  They are kept close to the ground to protect them because the island is so windy.
Akrotiri
Akrotiri was an ancient city first inhabited around 4500BC and destroyed around the year 1500BC by an eruption of the volcano of Thera.  In 1967 excavation began to discover the city which had two and three story buildings with inside toilets, city squares, shops, workshops was covered under lava.  Some believe that this site could be the lost city of Atlantis.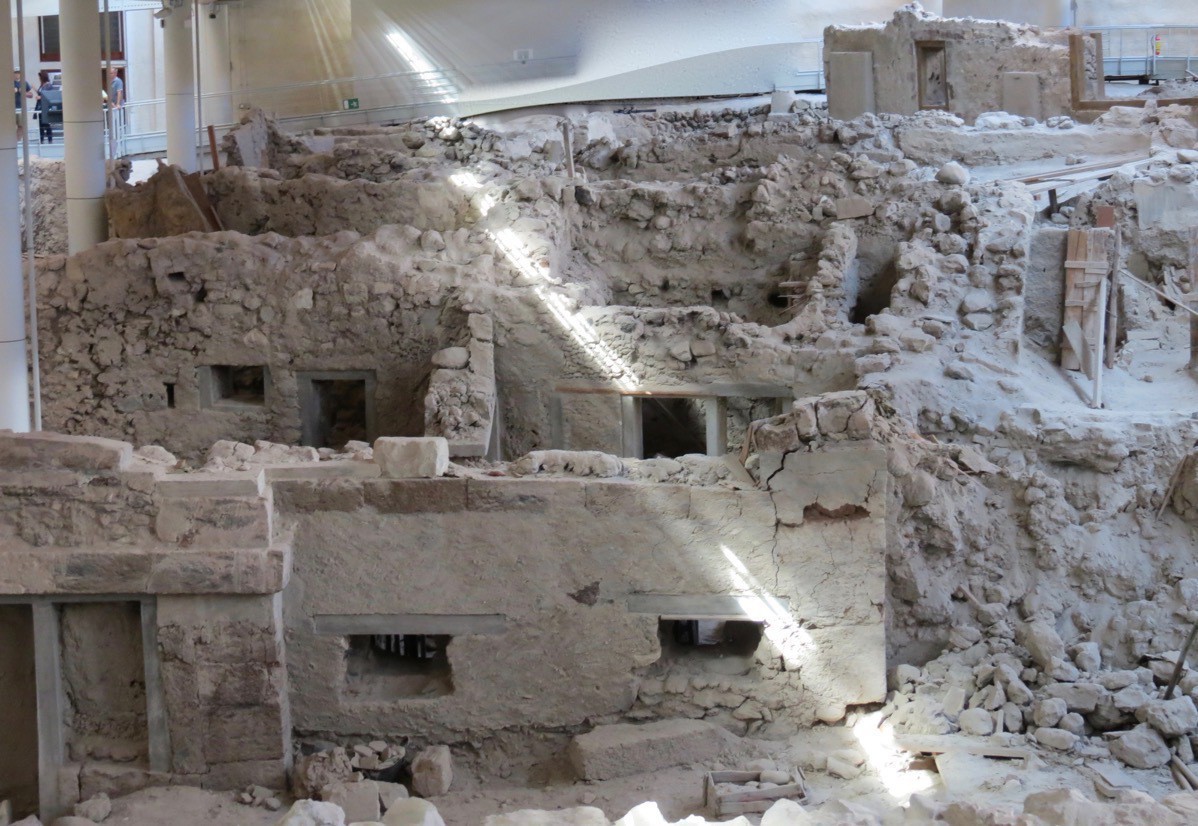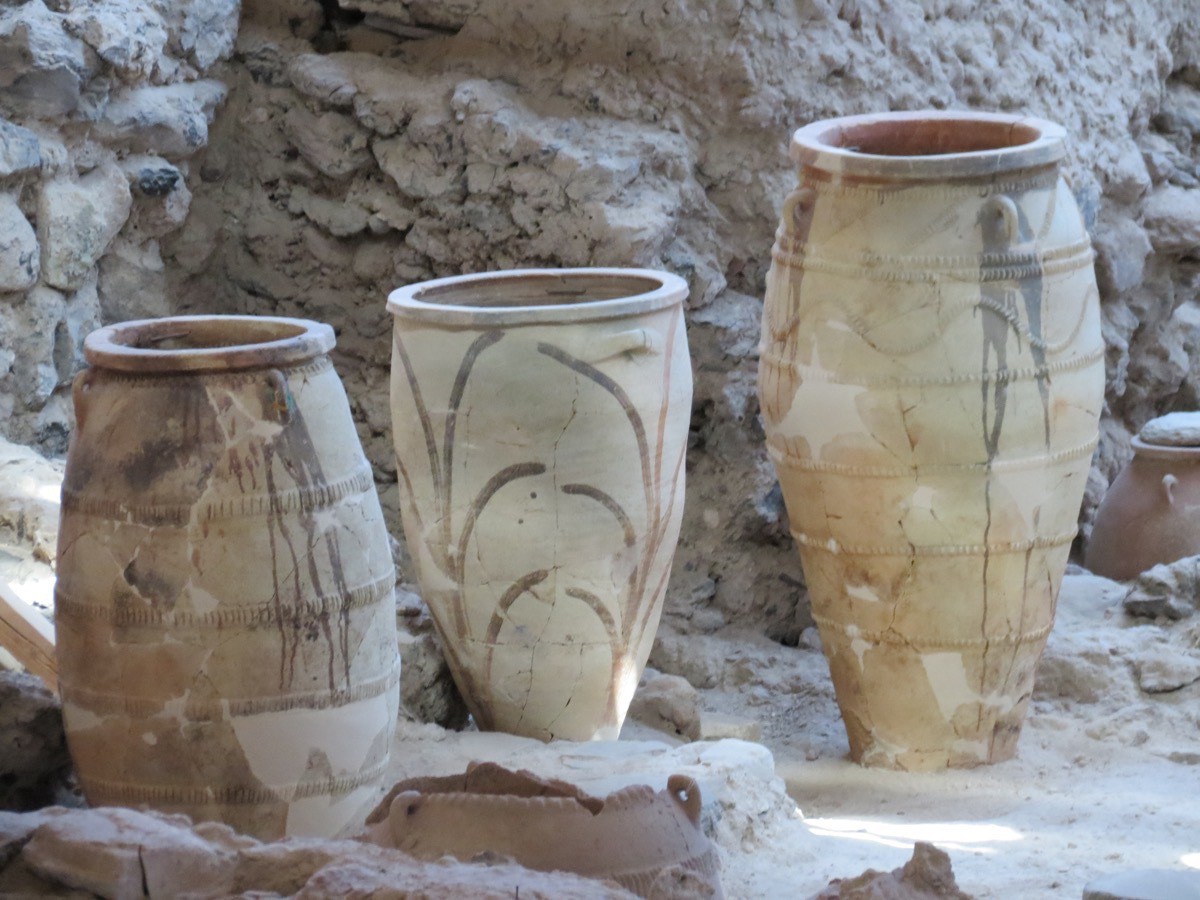 This is what the building would have looked like with the beautiful artwork and the wooden framed openings and ceiling, The wood did not survive —just the walls with murals.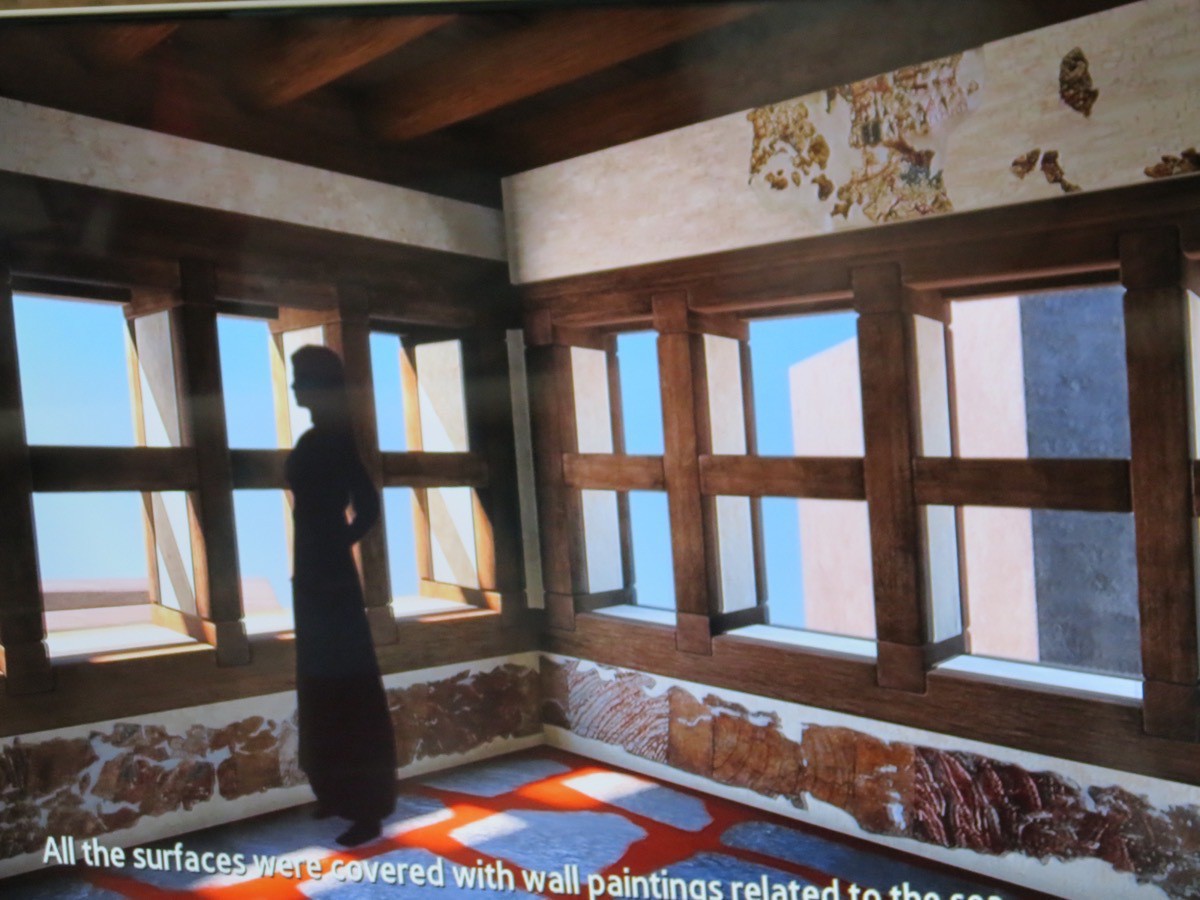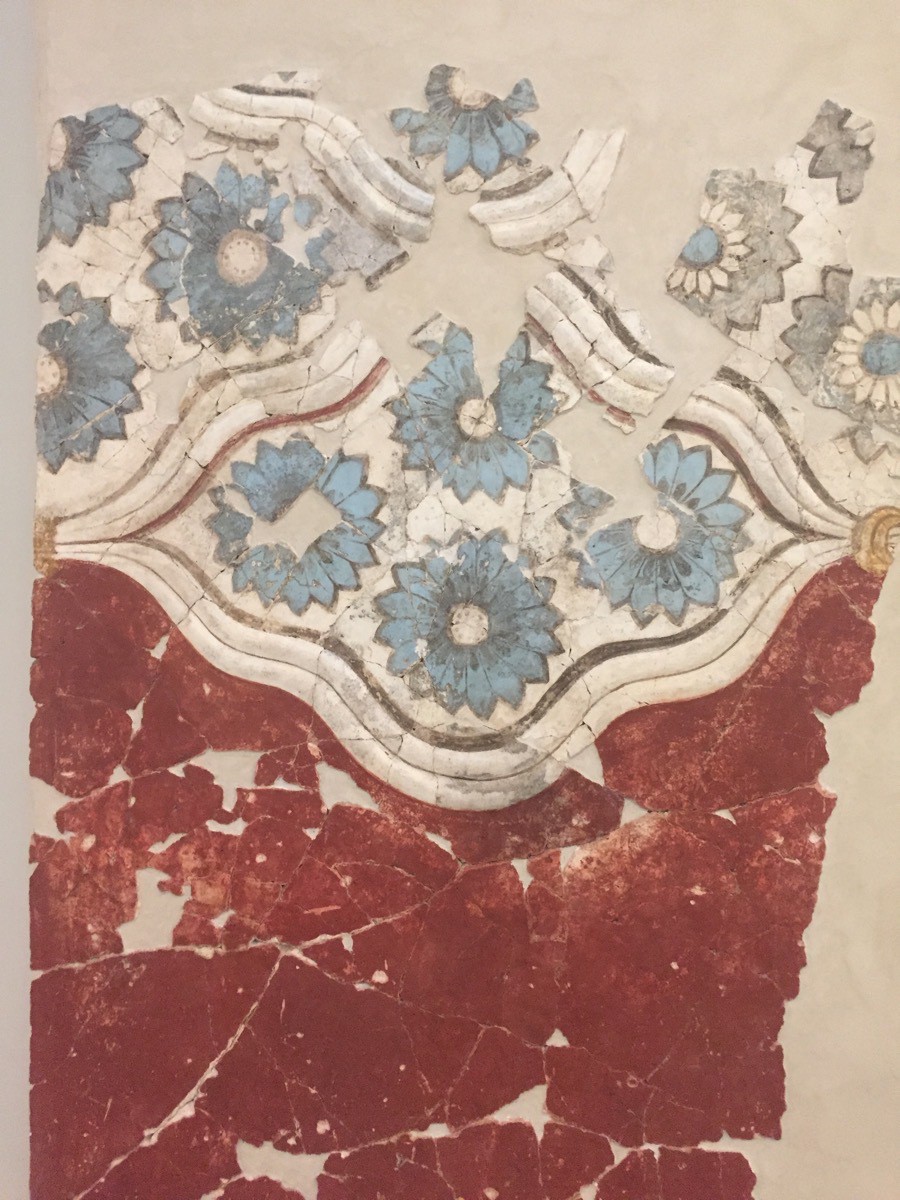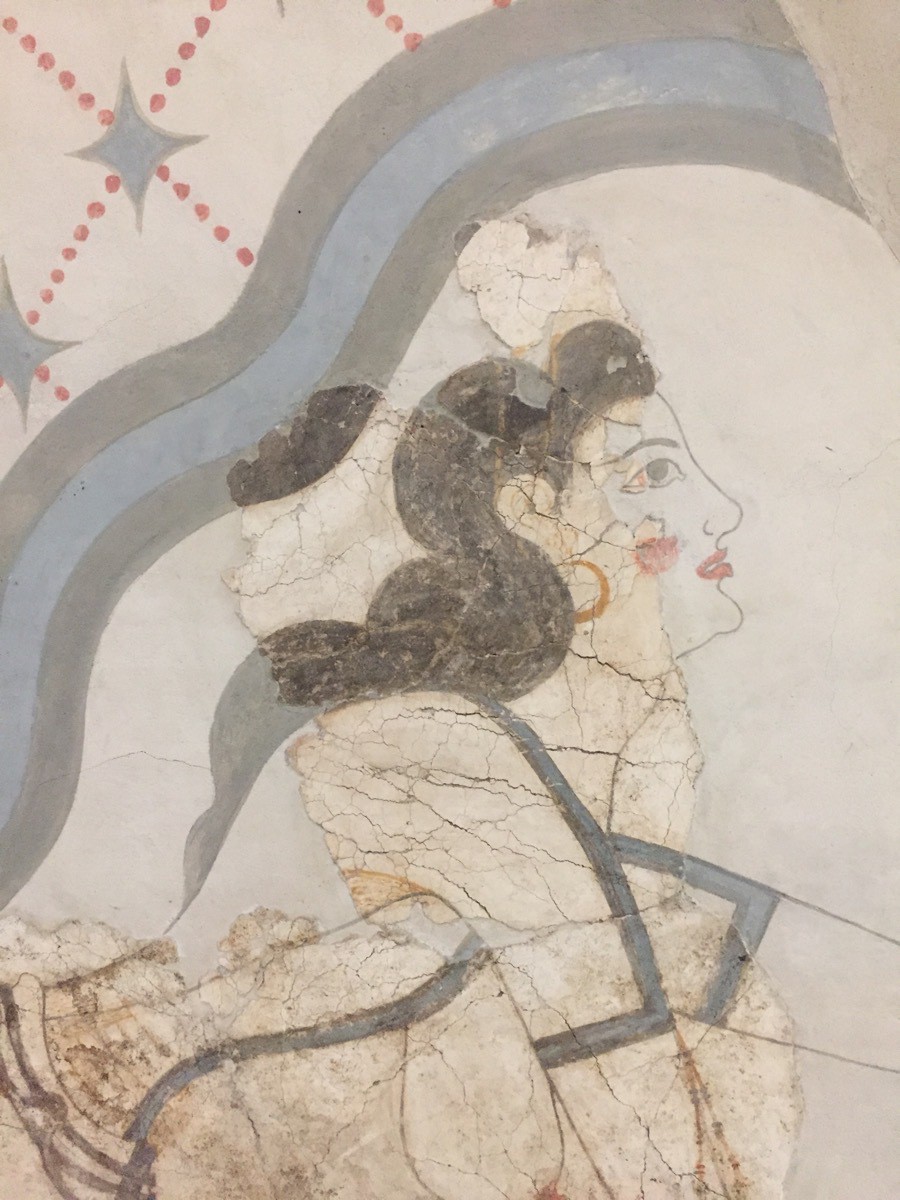 When we got back to Thera, Santorini I wanted to ride a donkey down the 588 steps to the old port to return to our ship.  Tom was a good sport and agreed to ride one also.  We hadn't ridden 80 steps when I asked to get off the donkey.  I was terrified going down the steps and was afraid of falling off.  Tom continued to ride his donkey to the bottom and I walked the rest of the 588 steps—much happier!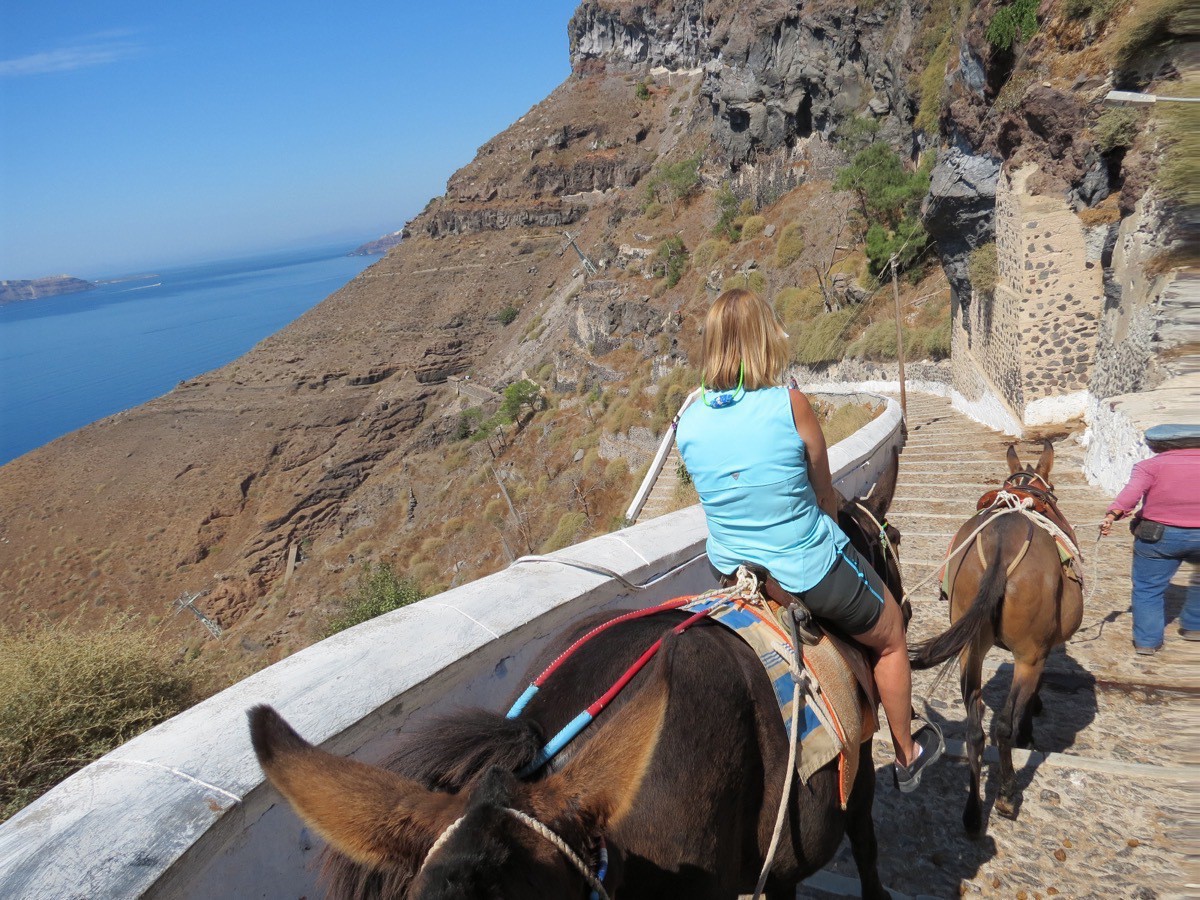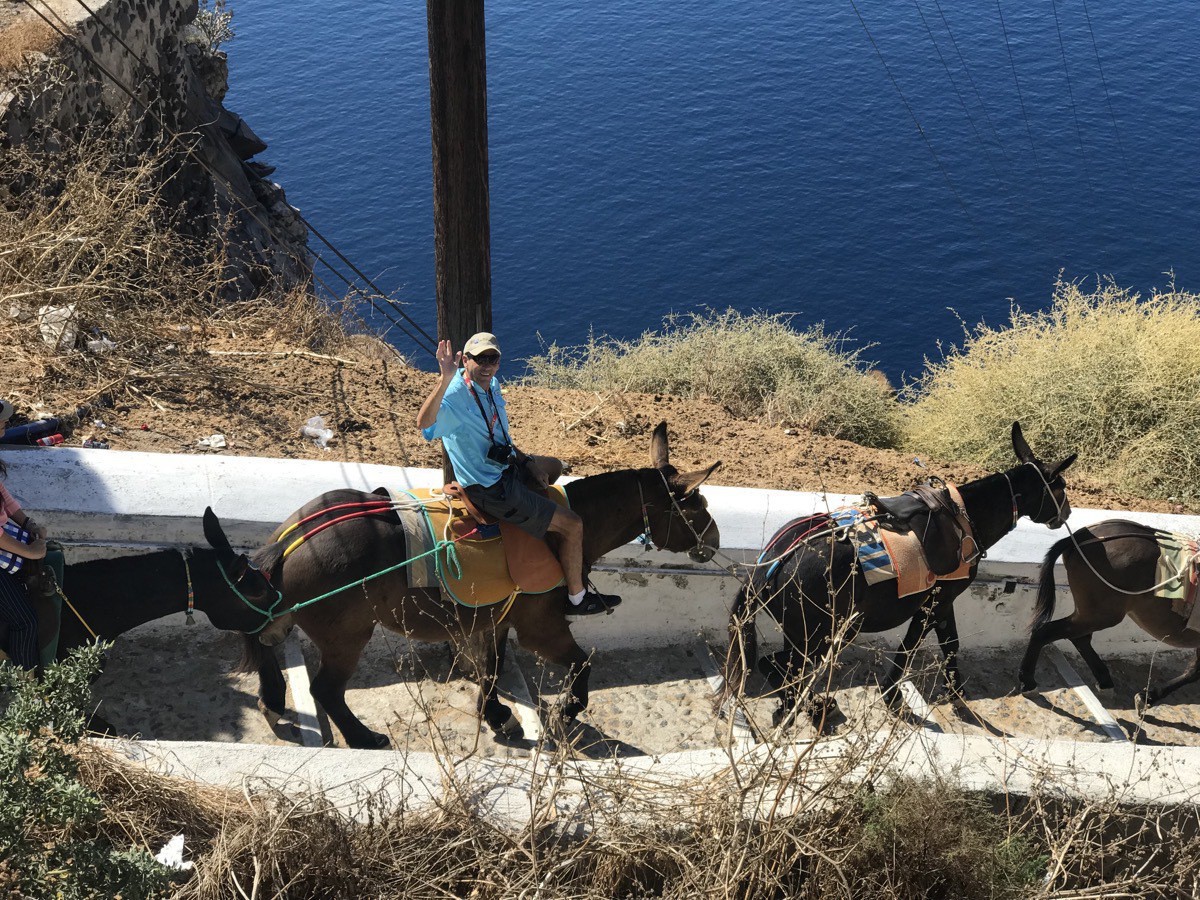 The donkey without a rider in front of Tom was my donkey.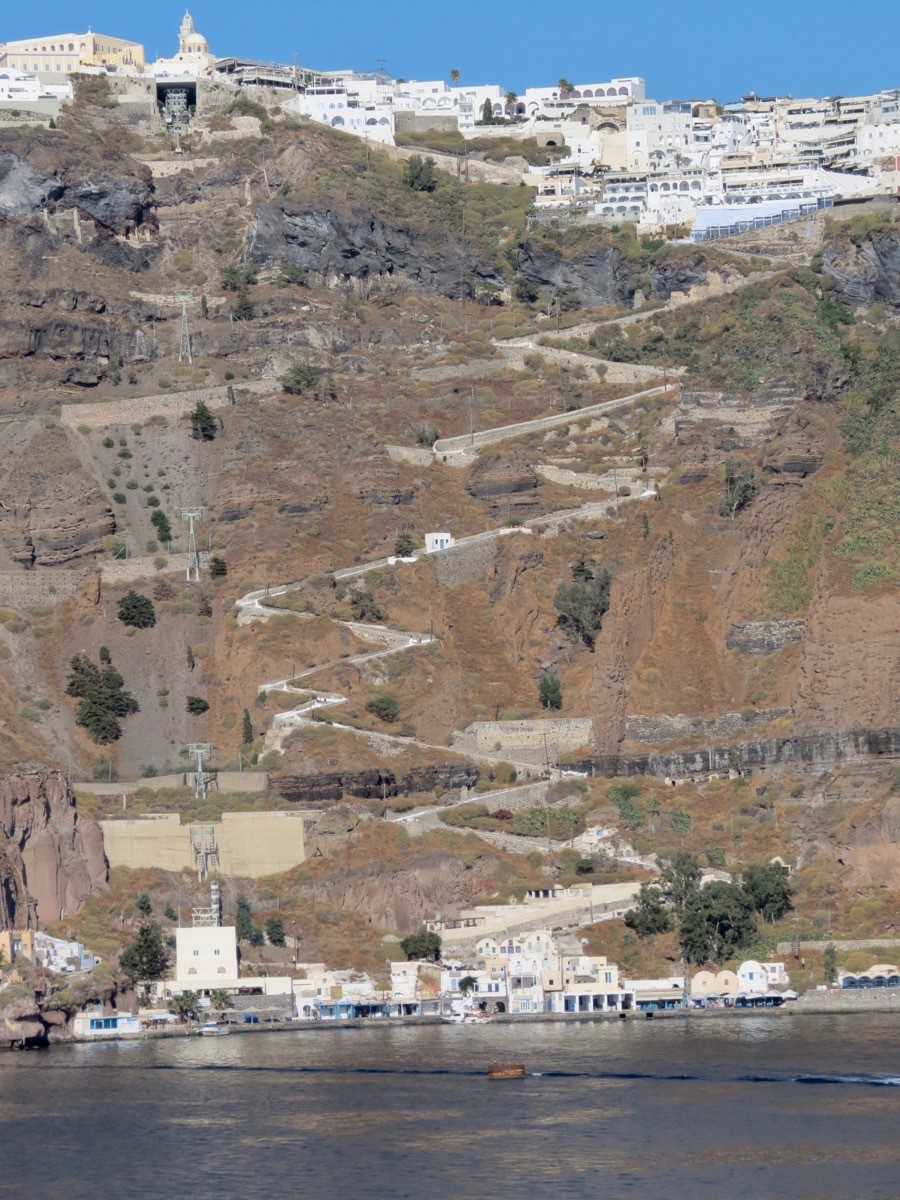 A picture of the steps from our ship.