After eating breakfast at the hotel, we boarded our tour bus and took a tour of Athens.  Our first stop was at the Panathenaic Stadium where we walked yesterday.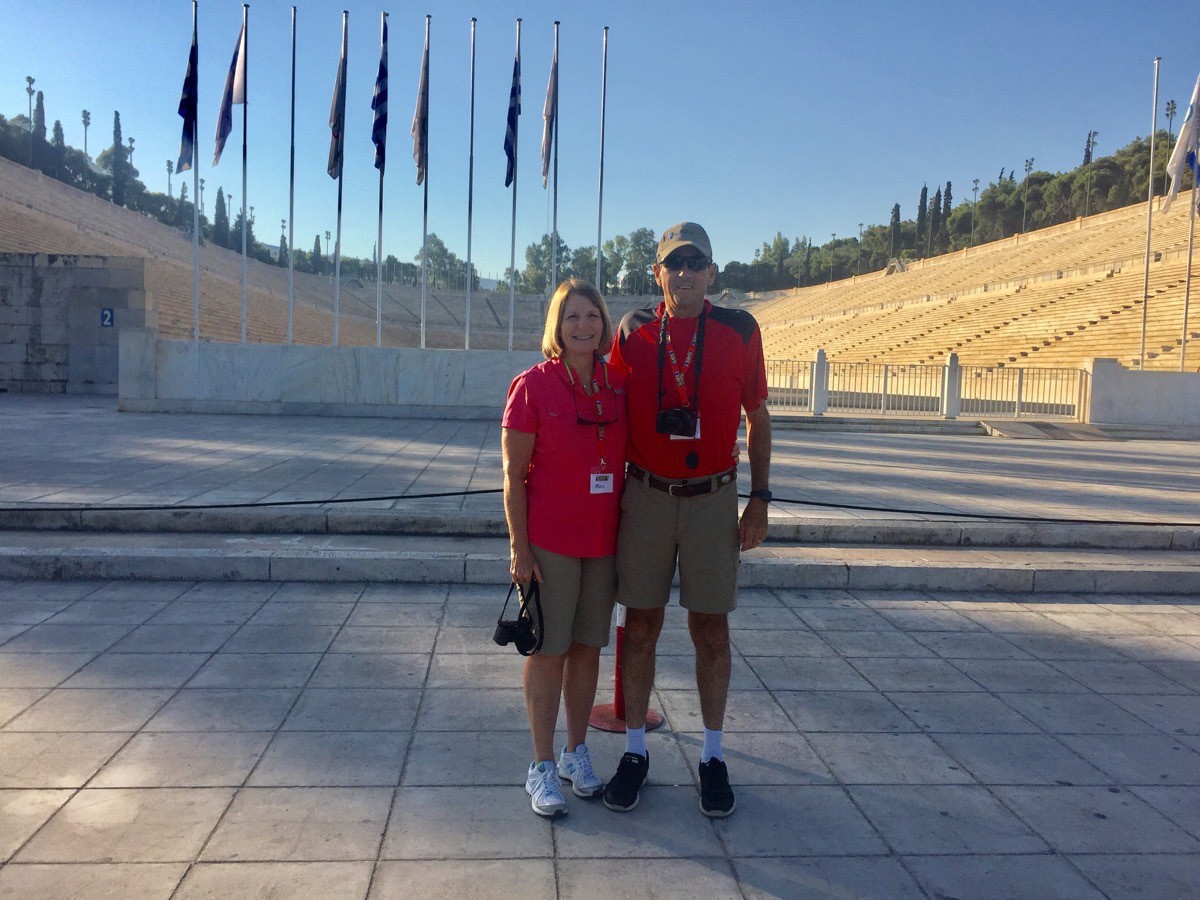 After our tour guide Anna pointed out many of Athens' landmarks, the bus driver dropped us off at the foot of the Acropolis.  From there we walked to the top to view the Parthenon and other historic ruins.  Apparently 7.2 million  (that's almost 20,000 people each day) tour the Acropolis each year so we were lucky to be with our tour guide and not have to wait in the long lines to buy a ticket.  The walking area on the top of the Acropolis is marble and is not level and very slippery. The temperature was 88 while we were up.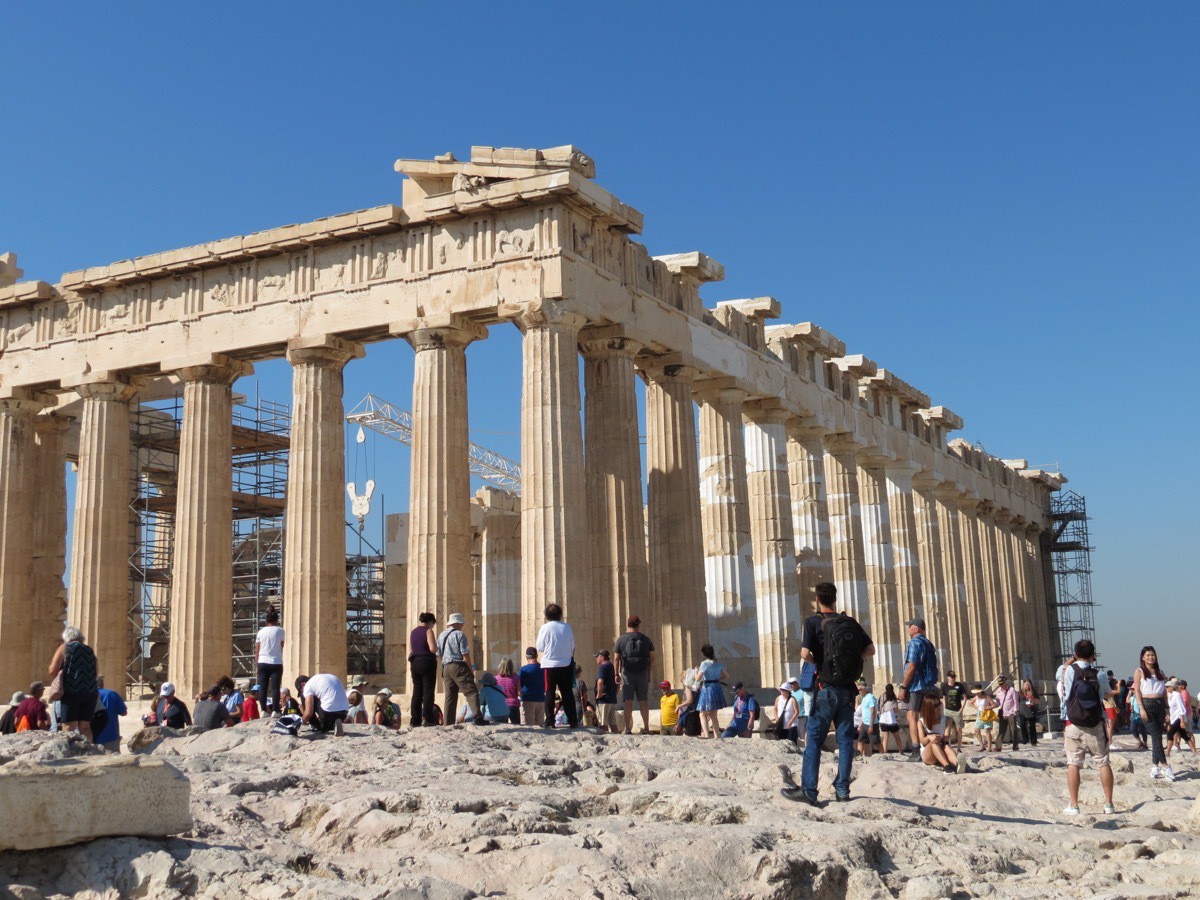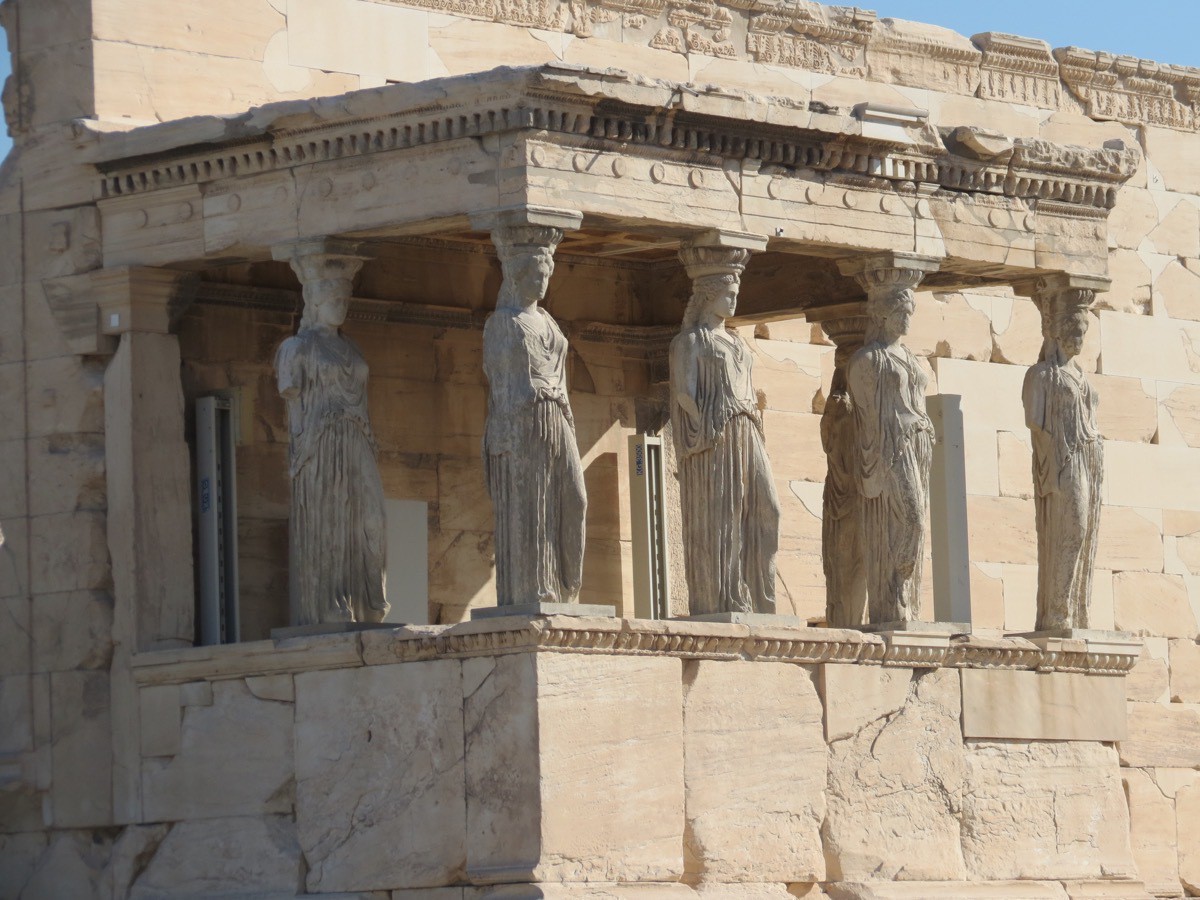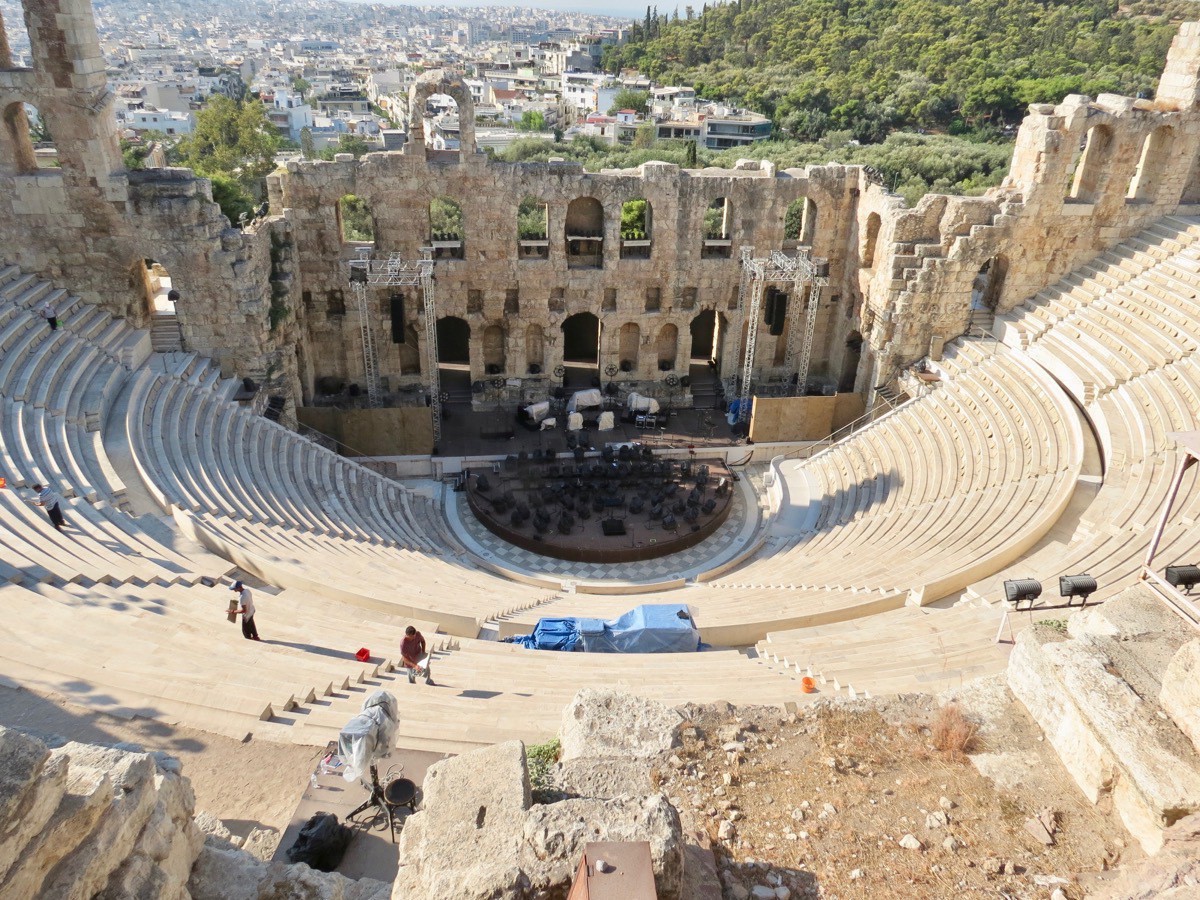 This is the theatre located on the Acropolis that holds 6,000 people.  It is still used as a venue for concerts.  In fact, there were two sold out concerts the two nights we were there.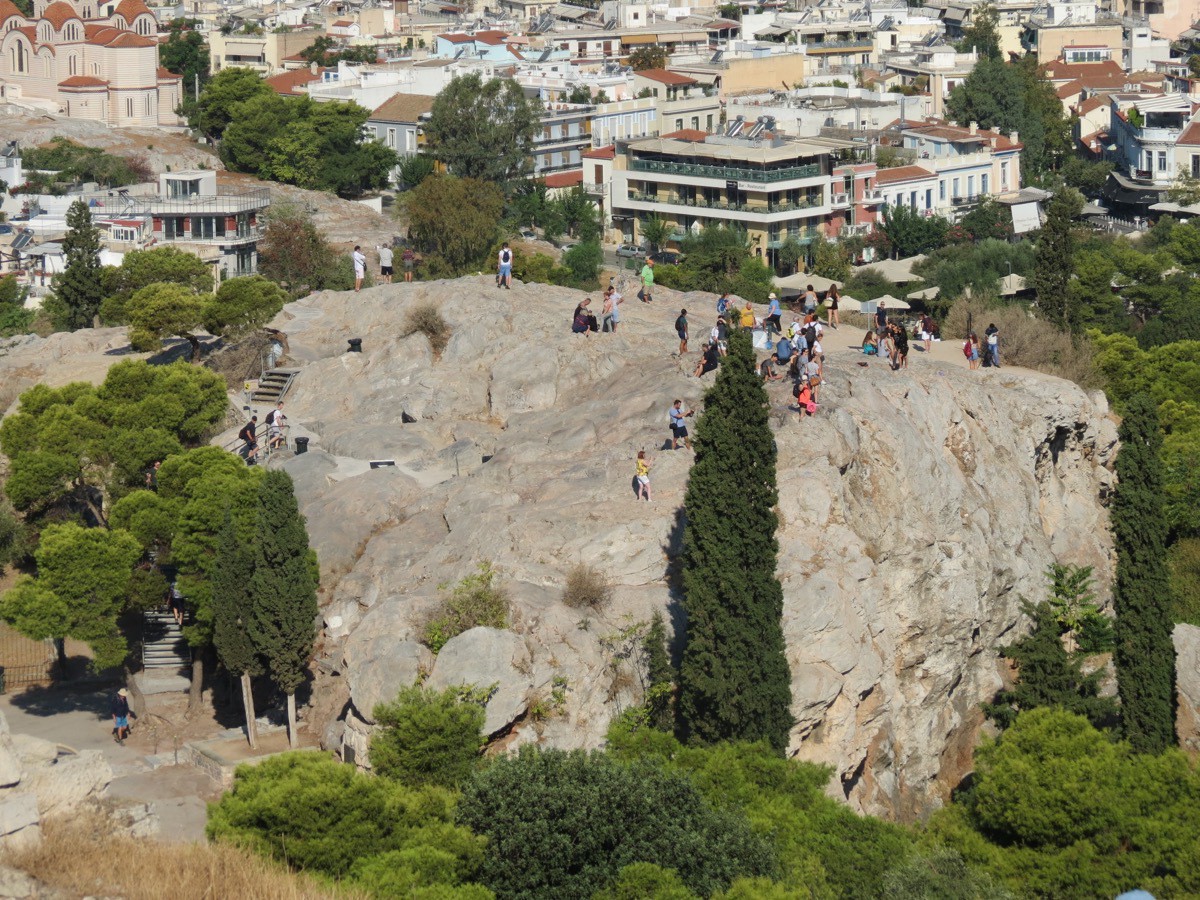 This rock mass is know as Judicial Hill (and also Mars). In classical times, it functioned as the court for trying deliberate homicide, wounding and religious matters, as well as cases involving arson or theft of olive trees.  It was totally outdoors with no roof because a judge was never under roof with convicts for the hearing of these crimes.
After a delicious lunch in Plaka, the old historical neighborhood of Athens filled with many shops and restaurants before walking back to the hotel for an afternoon nap.
In the evening we took a taxi to the base of Lykavittos Hill, the highest point in Athens, where we rode a funicular to the top.  There is a  whitewashed chapel of St. George. There is a patio where we viewed the beautiful sunset before eating a wonderful dinner at the restaurant where we enjoyed seeing the beatiful city lights below.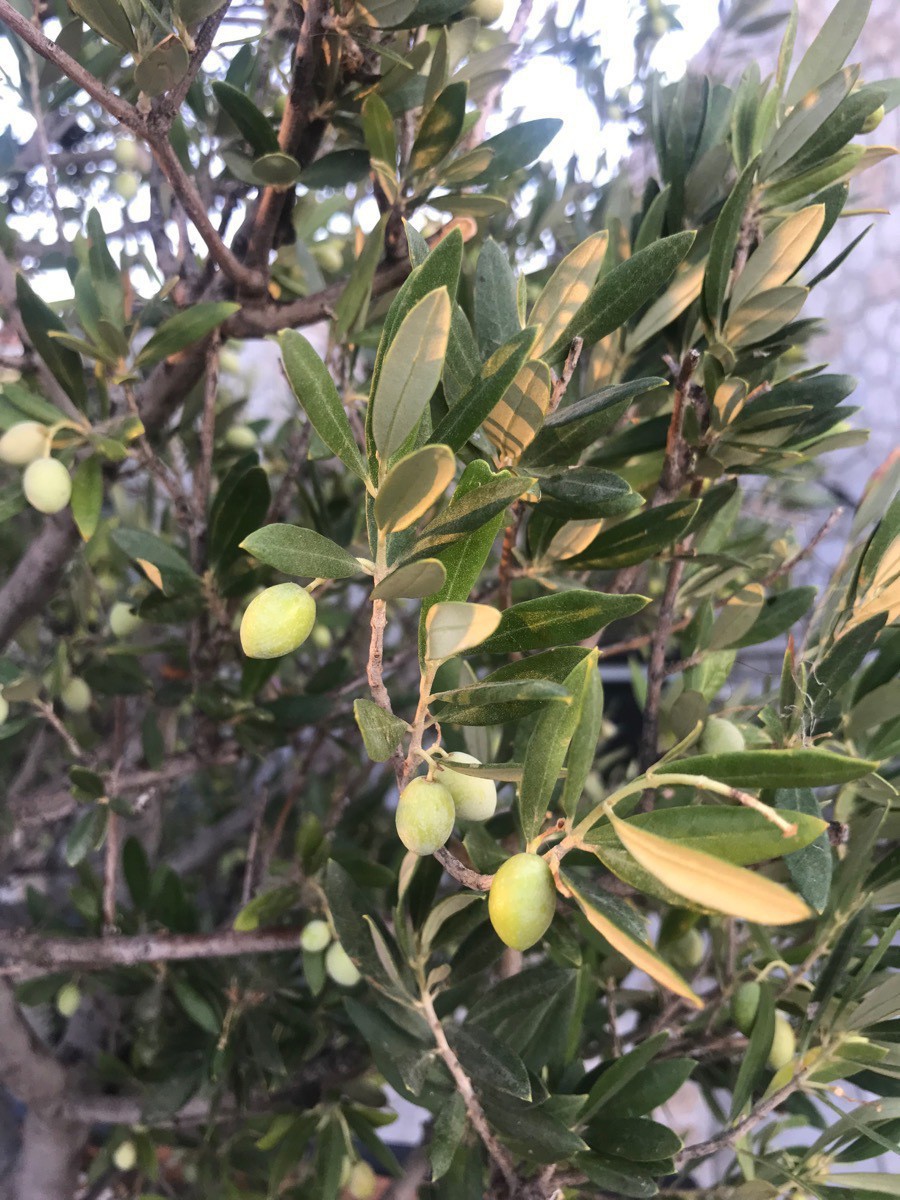 Check out the olives on this olive tree.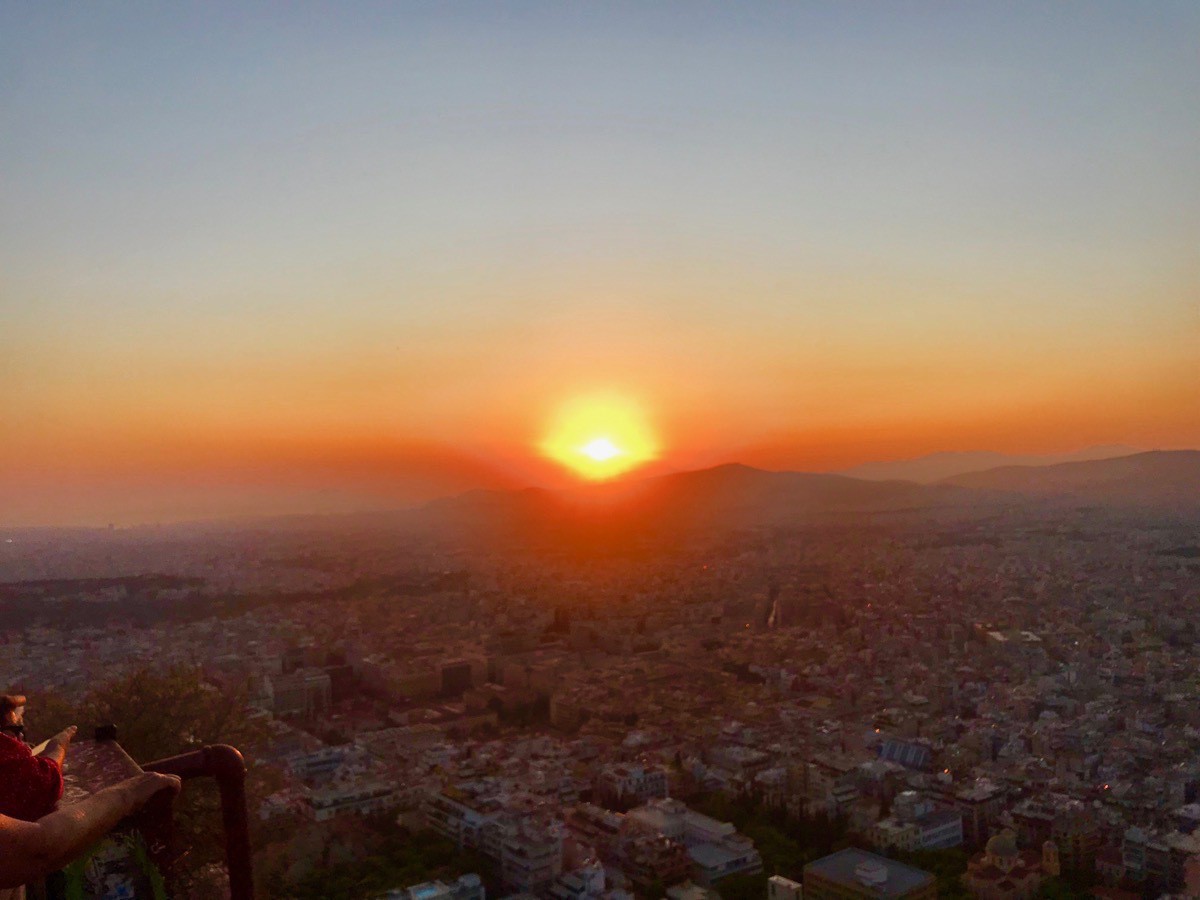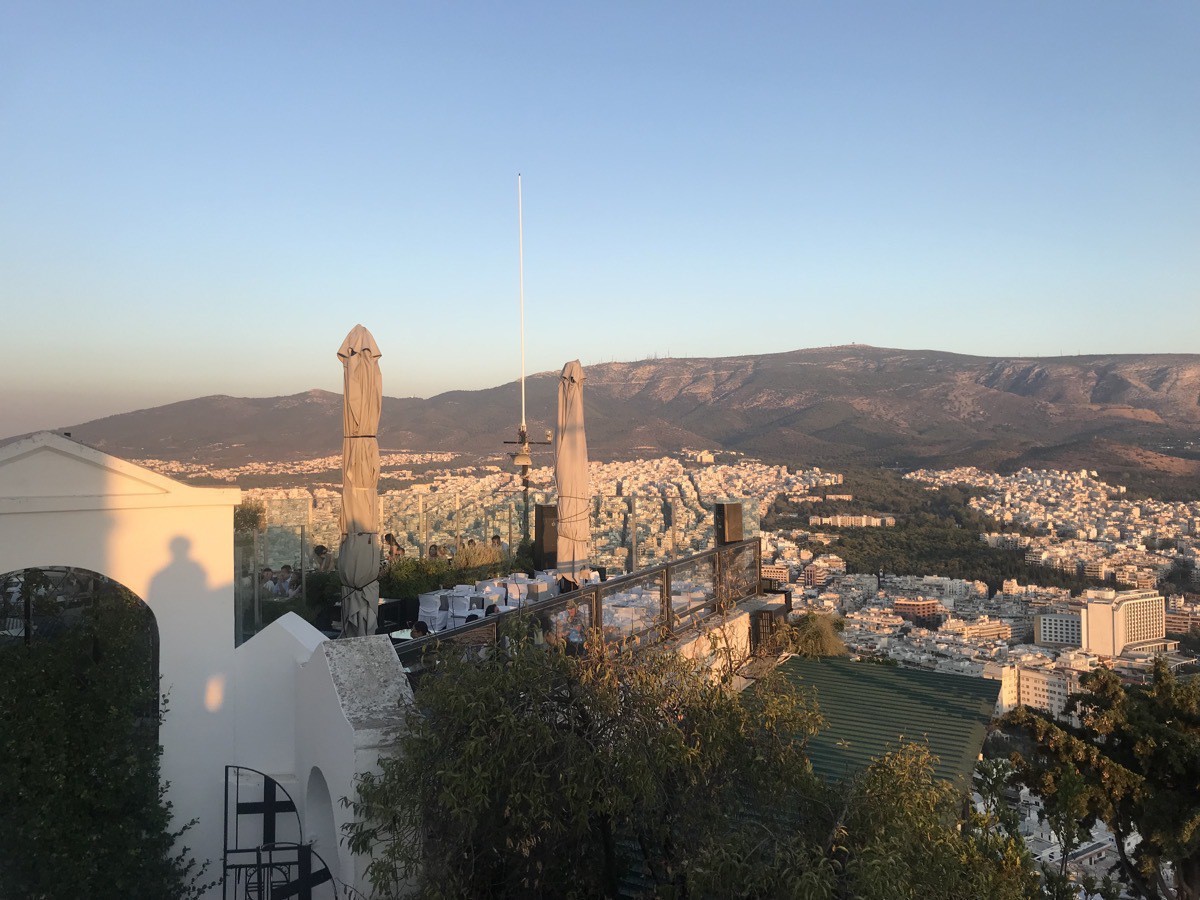 The view of where we ate dinner