Independence Pass, Twin Lakes and Leadville, CO (Day 83)
First stop this morning was at the Visitor's Center in Twin Lakes, a town listed on the National Historic Places. Nearly all of the buildings (less than ten) are of log construction and date from the two decades prior to the turn of the twentieth century. At the Visitor's Center we were told that we should drive Indepedence Pass to the Continental Divide which is the highest paved road where a Continental Divide is located in North America.  The drive was the usual Colorado beautiful with lots of steep narrow turns and sharp drop-offs with no guardrails.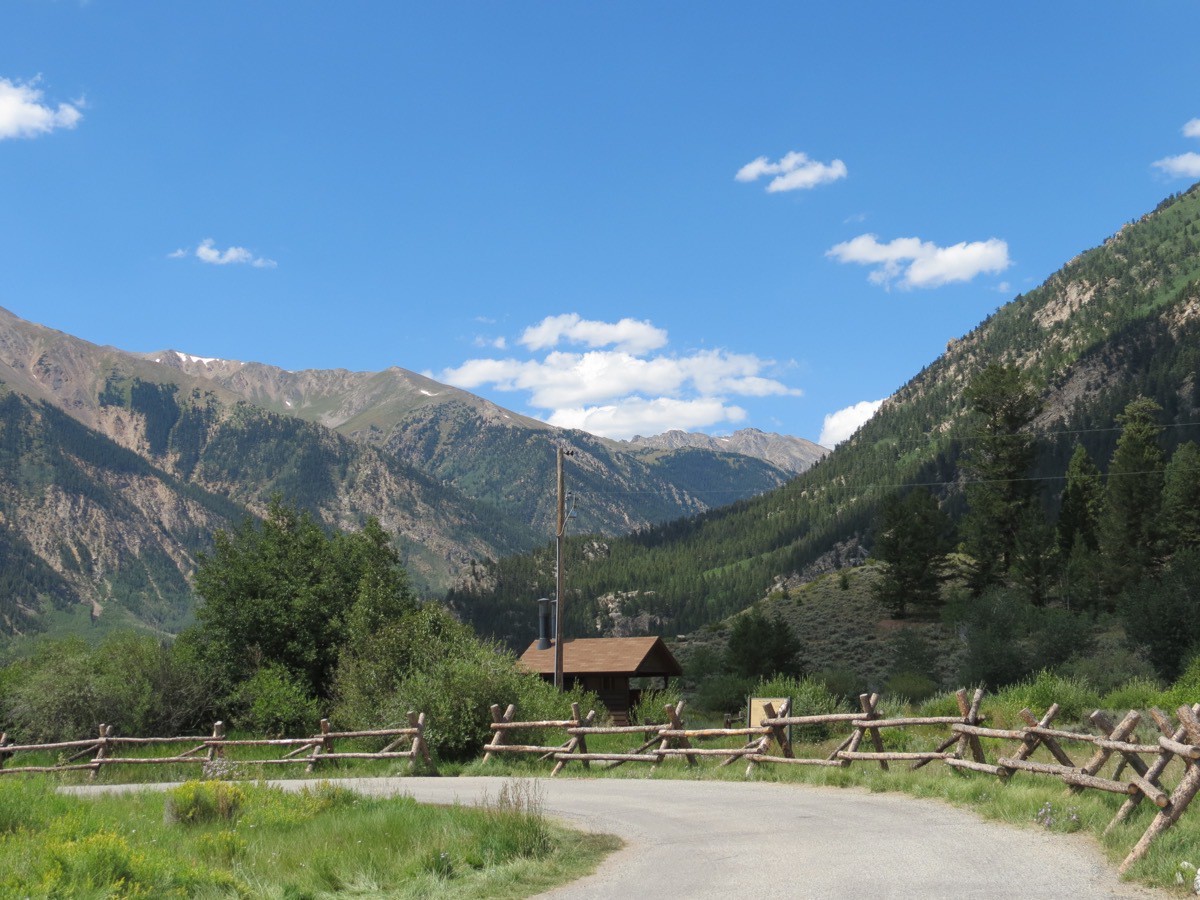 The view from behind the Visitor's Center in Twin Lakes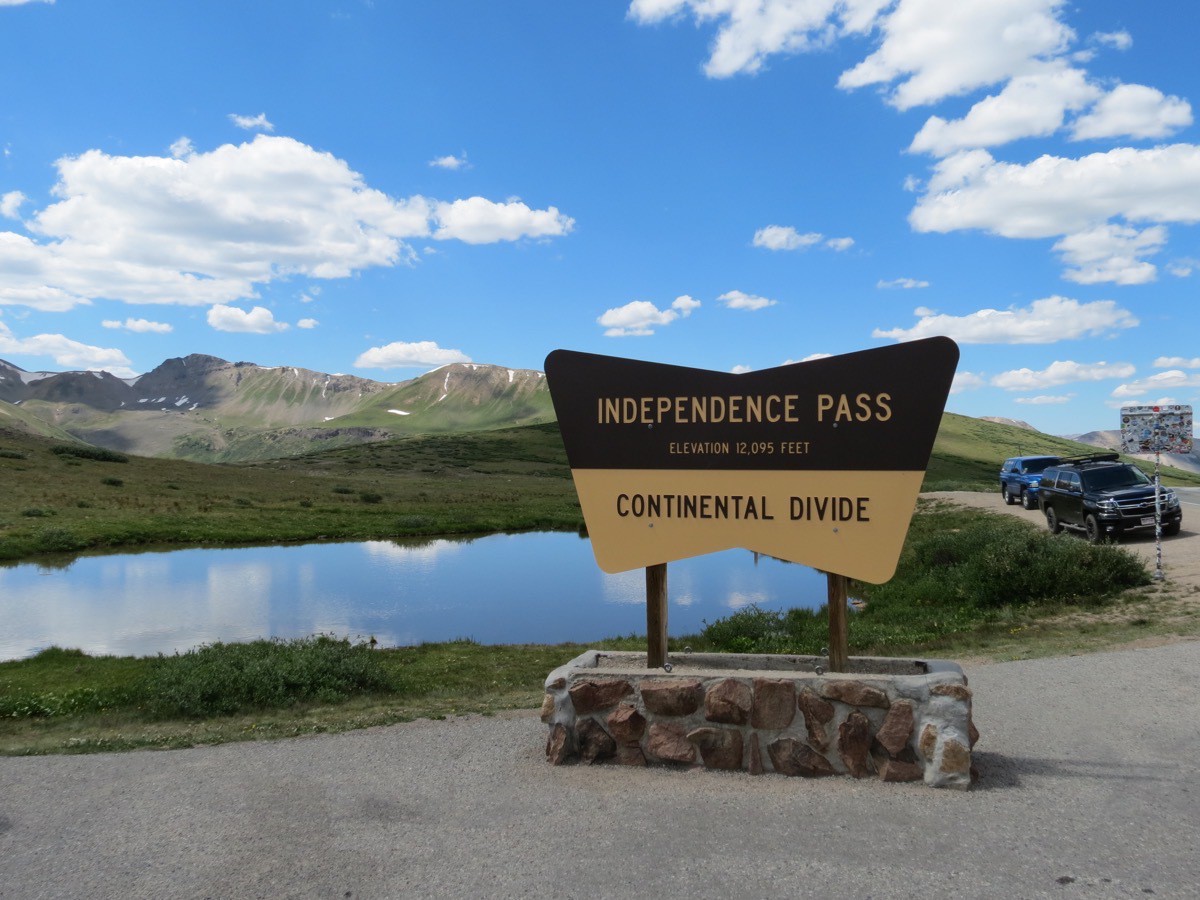 Independence past has an elevation of 12,095', the highest paved road that crosses the Continental Divide in North America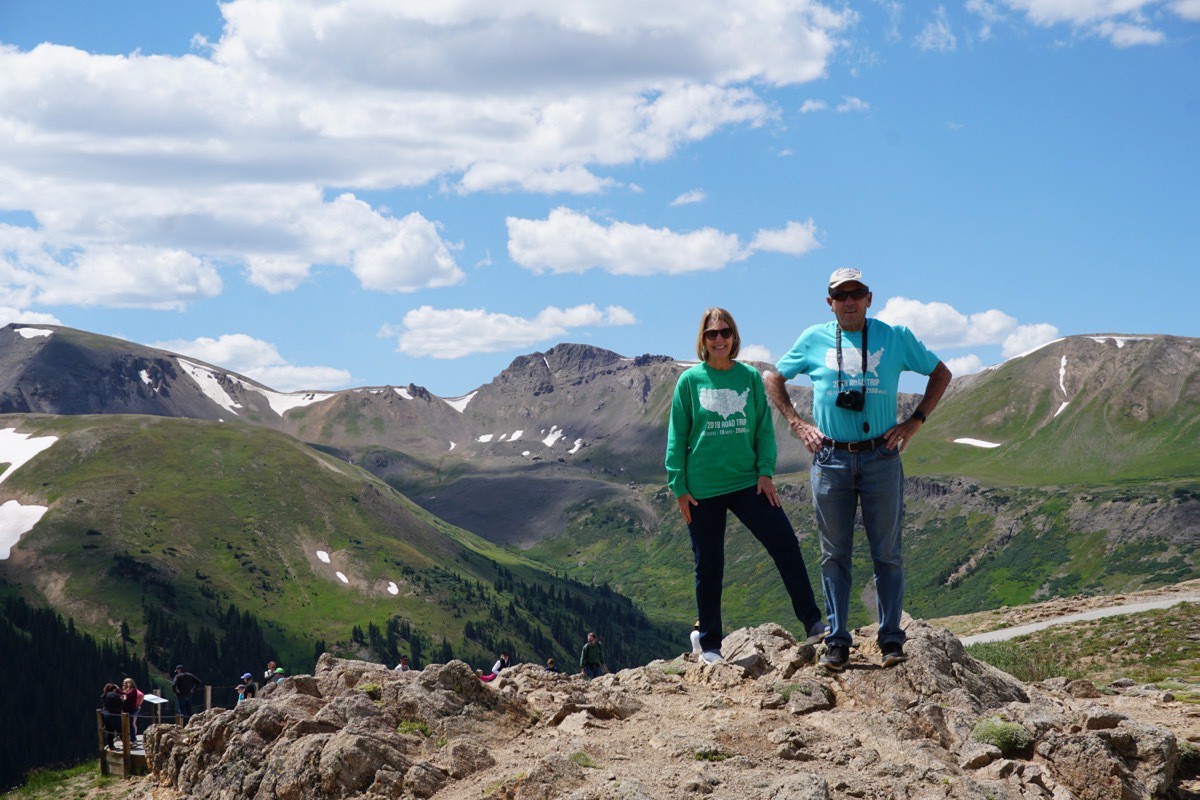 Looking to the east is a view of Mt. Elbert, the highest summit of the Rocky Mountains of North America and the highest point in Colorado.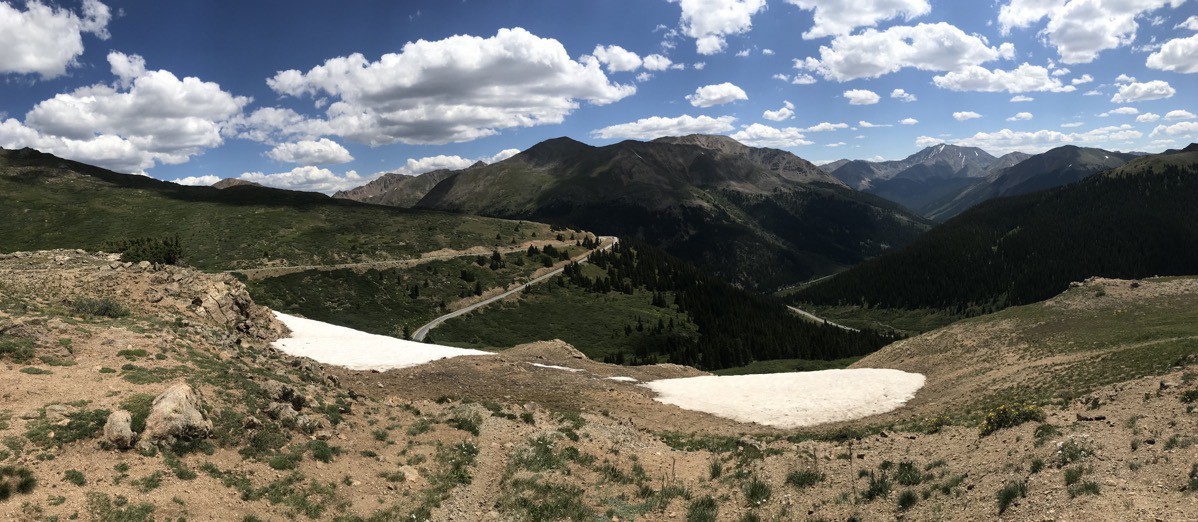 Twin Lakes
After we drove down from the summit we stopped in Twin Lakes to eat lunch at a little food truck called Punky's Mobile Trailer.  Tom had a hamburger with ribbon fries and I had a grilled cheese sandwich.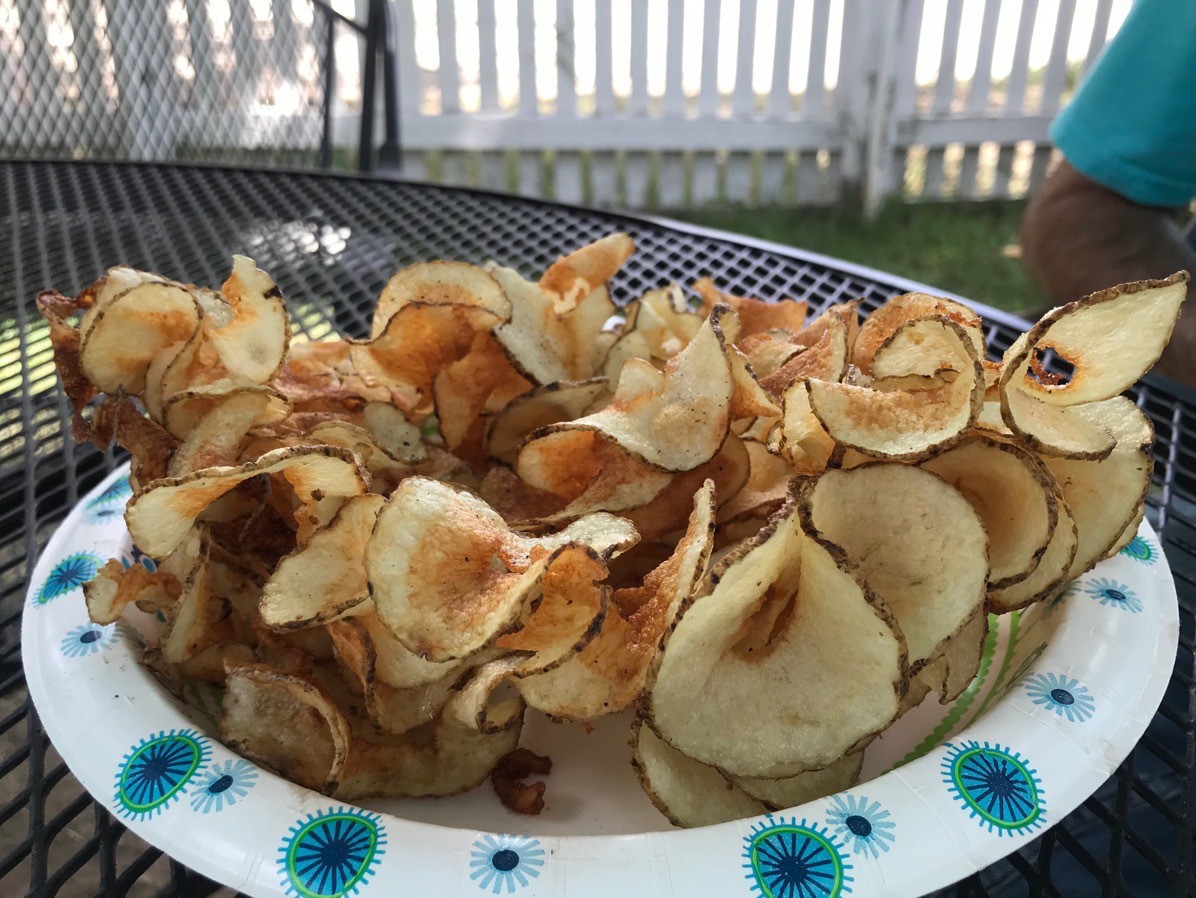 After lunch we took a 5 mile roundtrip hike along the Twin Lakes to the Inter-Laken Lodge and the Dexter Cabin. During the 1800s the lodge was a popular resort for the wealthy.  Visitor's rode a train to a nearby station and then took a short carriage ride to the luxury summer retreat.  James Dexter, who purchased the hotel and grounds in 1883, upgraded the facility to include a log tavern, pool hall, a dance hall, an ice house and a six-sided privy that accommodated 6 guests in separate rooms.  The resort operated for 25 years.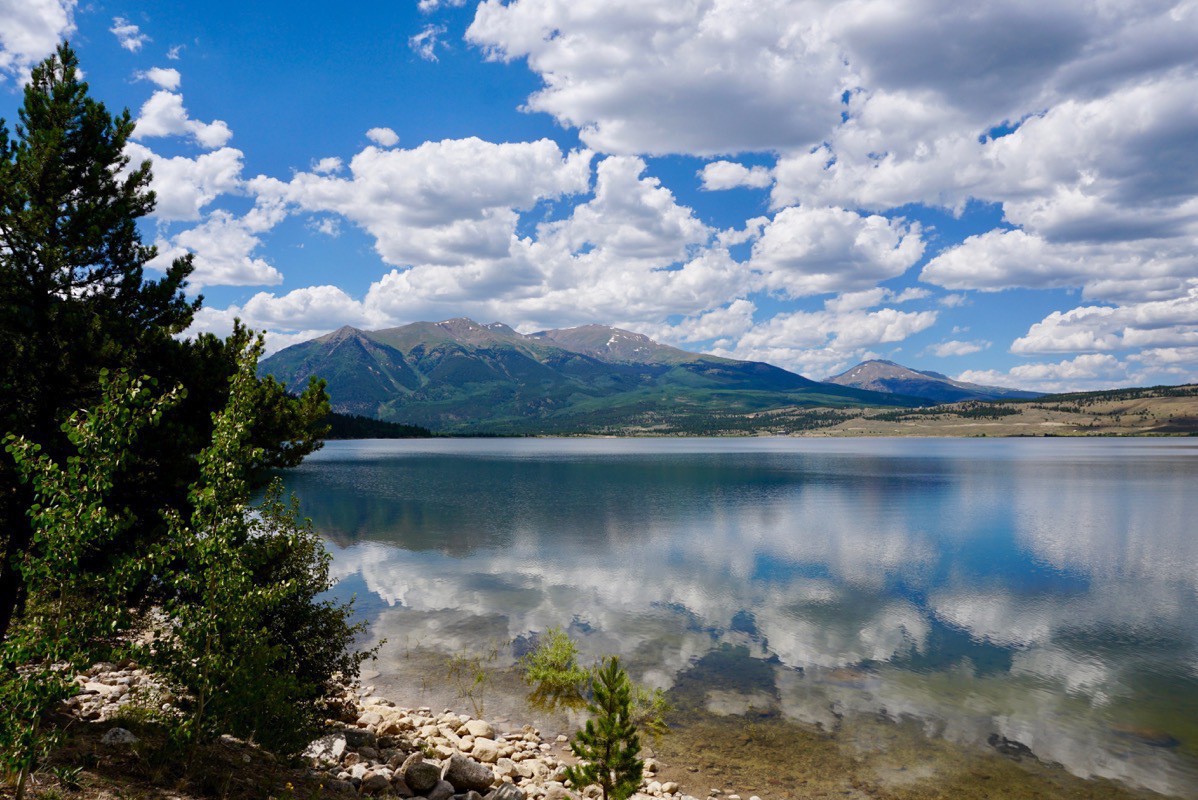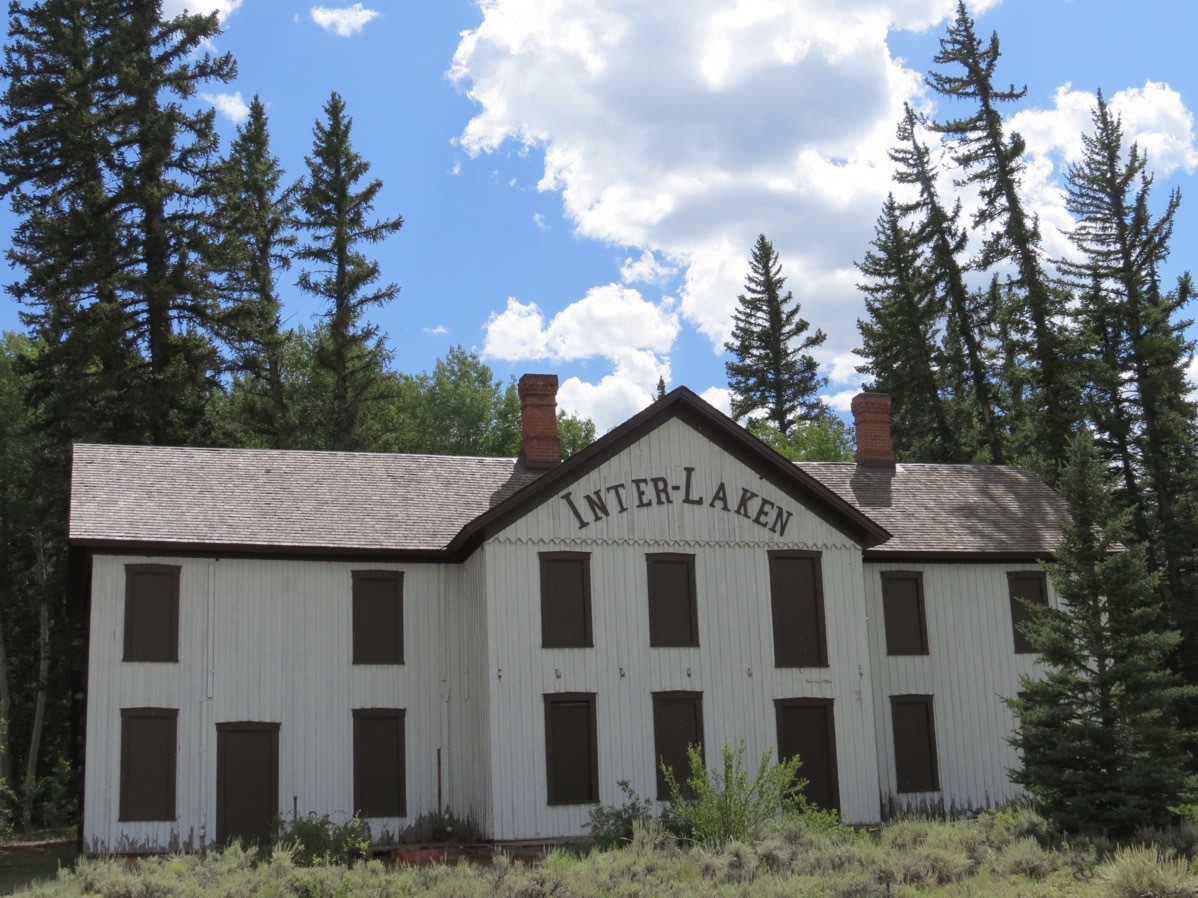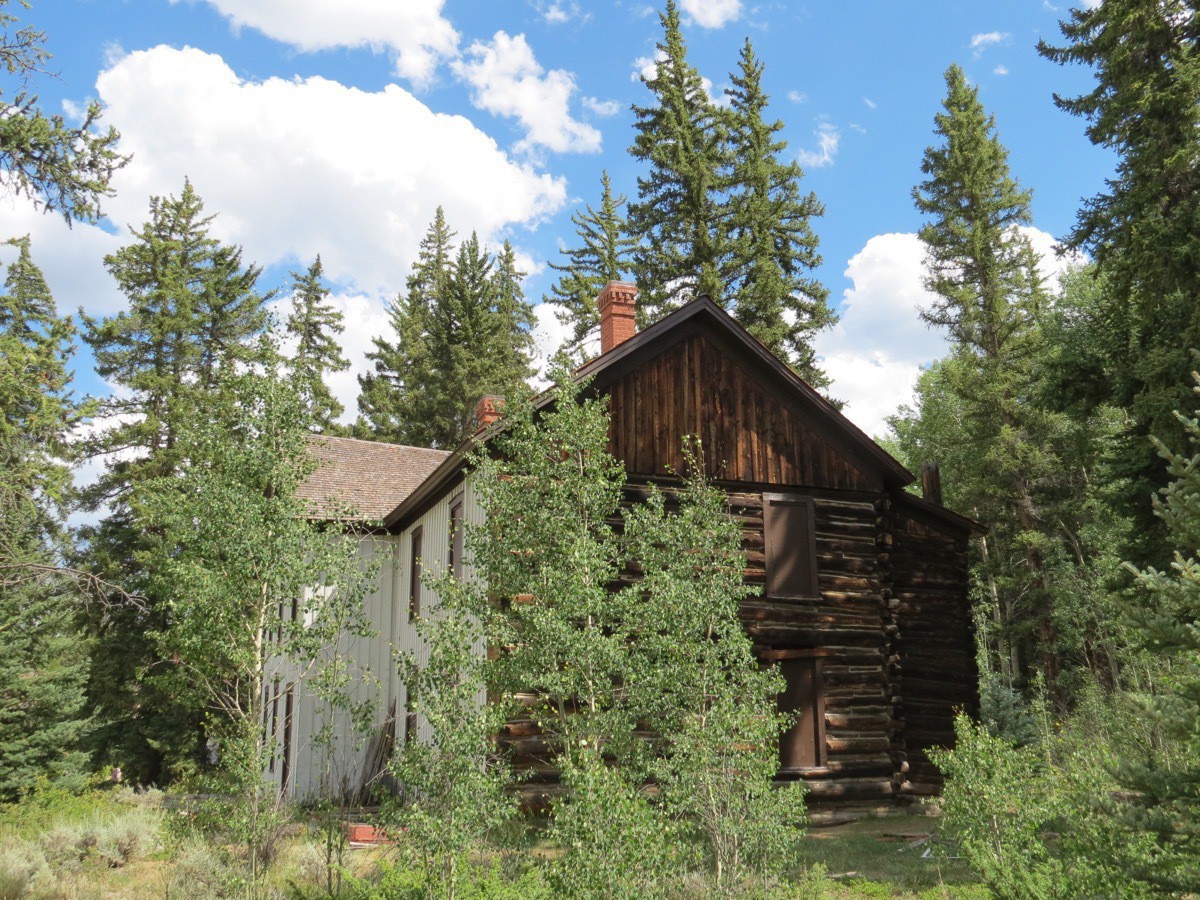 James Dexter, the owner of the Inter-Laken Resort built his own cabin in the mid-1890s.  The house is open to hikers to see the restored interior and view the lake from the cupola.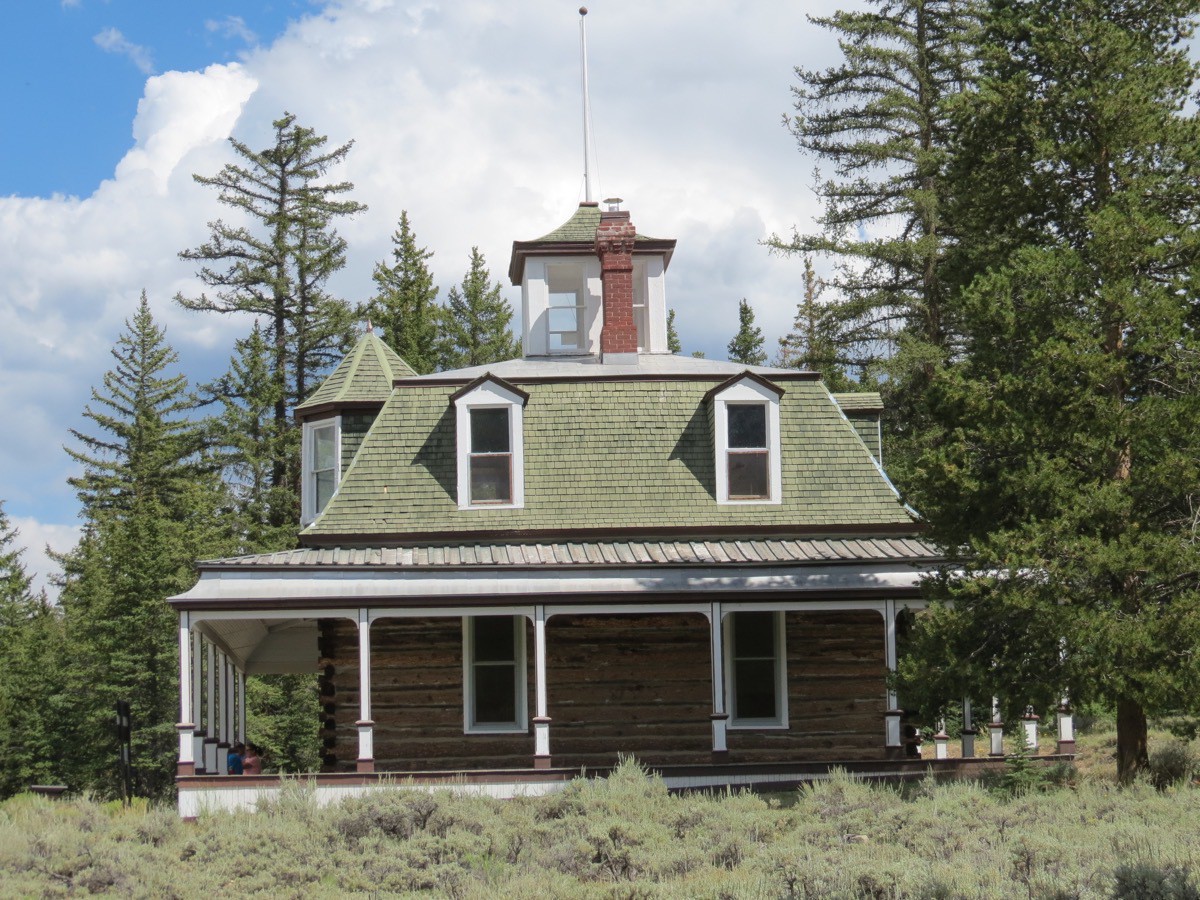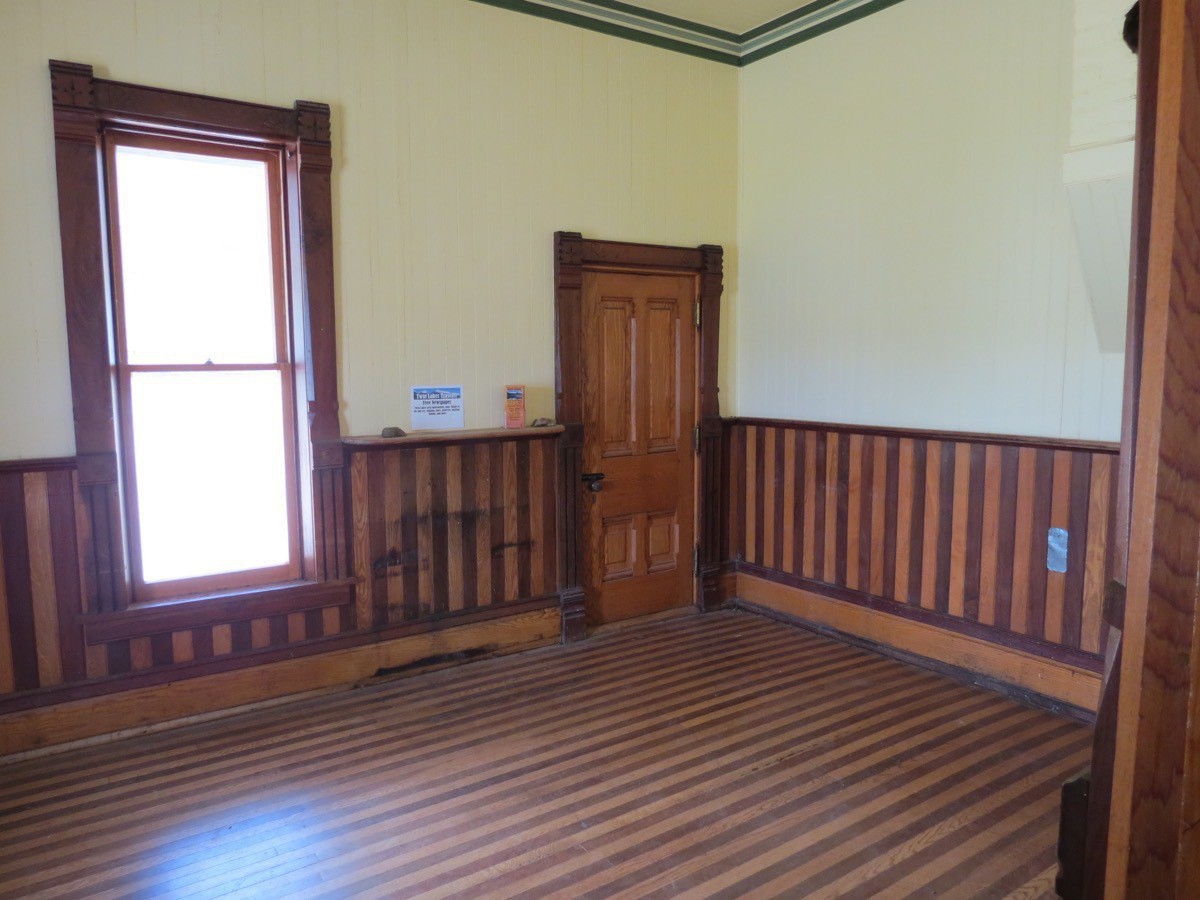 Leadville
After we finished our hike along the Twin Lakes we continued to drive to Leadville,  Leadville has an elevation of 10,152 and is the highest incorporated town in  the United States.  The town was originally called Silver City and was the last city where Doc Holliday was a law man.  Once we arrived we stopped for ice cream before heading to the Mineral Belt Bicycle Trail.  The trail is a paved 12 mile loop that encircles the town.  There are markers at each mile and we started our ride between the 4 and 3 mile marker.  Unfortunately, we chose to go the wrong direction which caused us to ride 8.5 miles UPHILL instead of being smart and riding the downhill direction.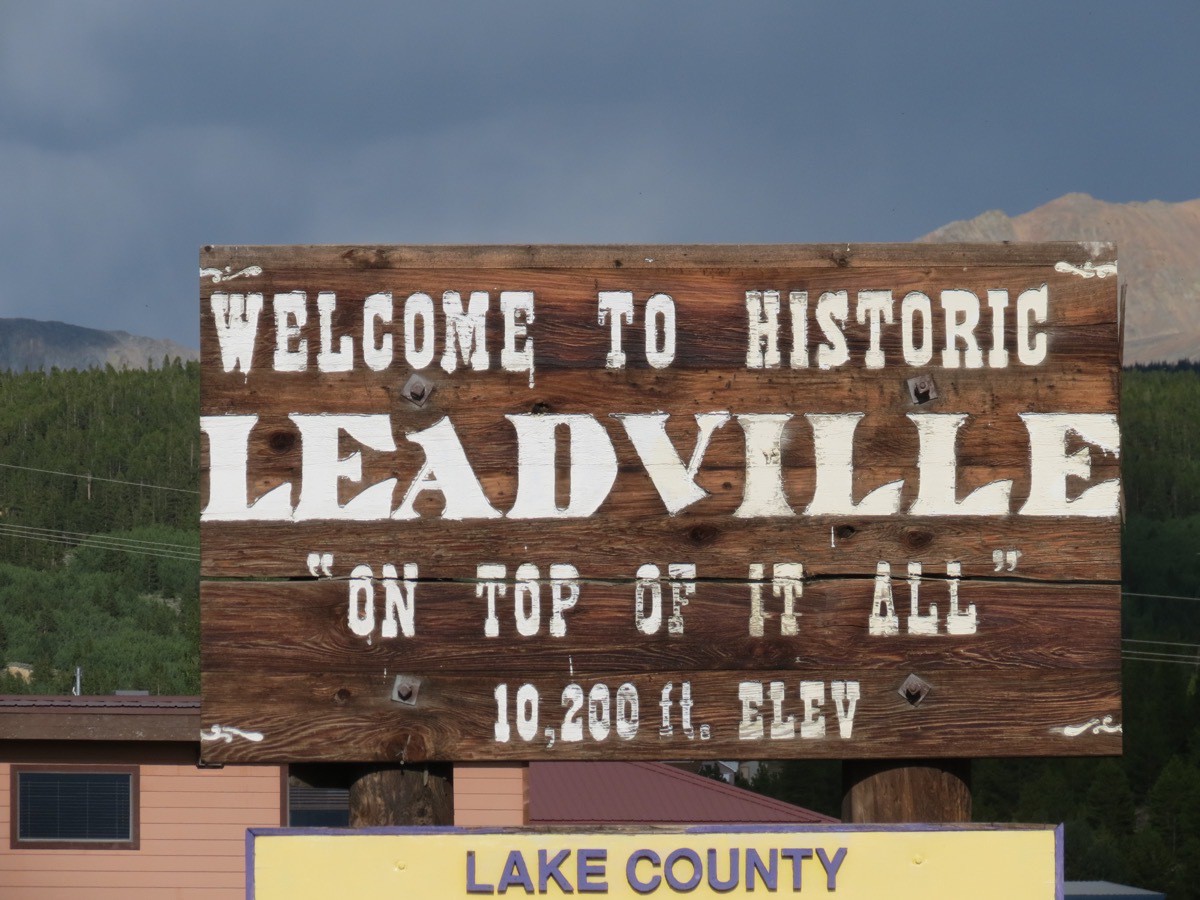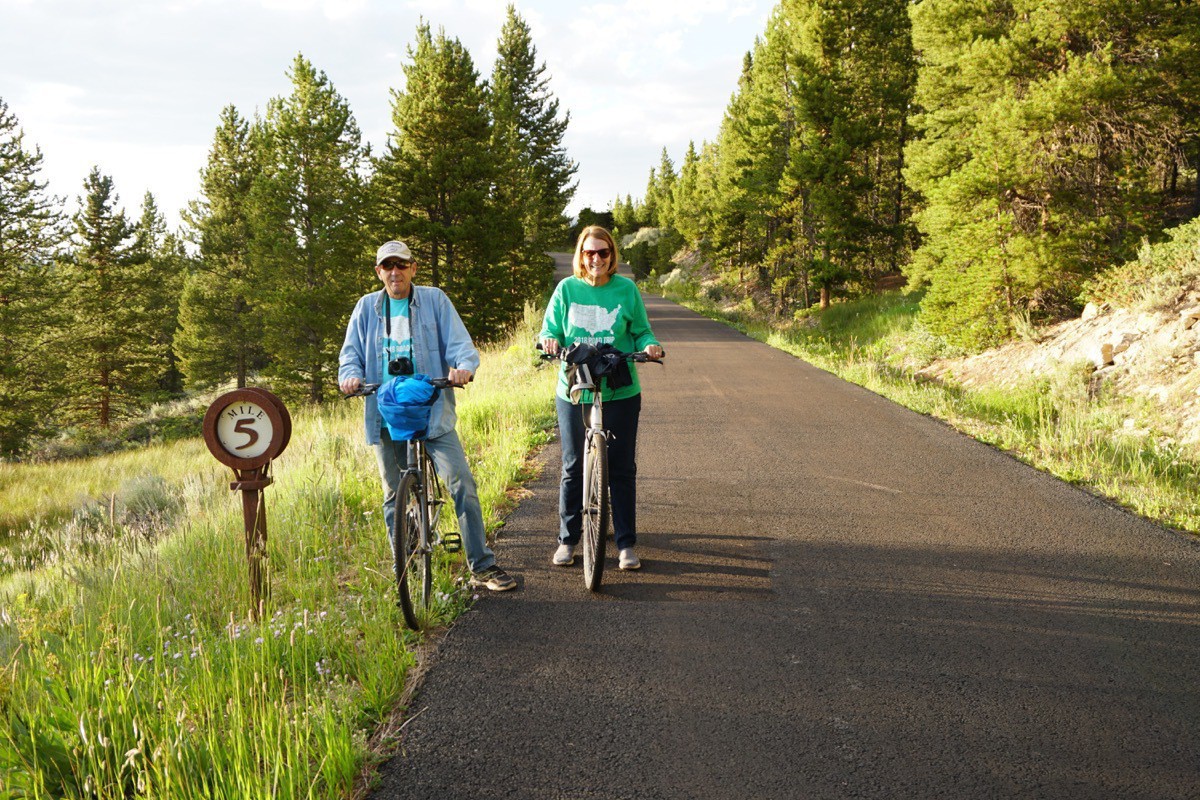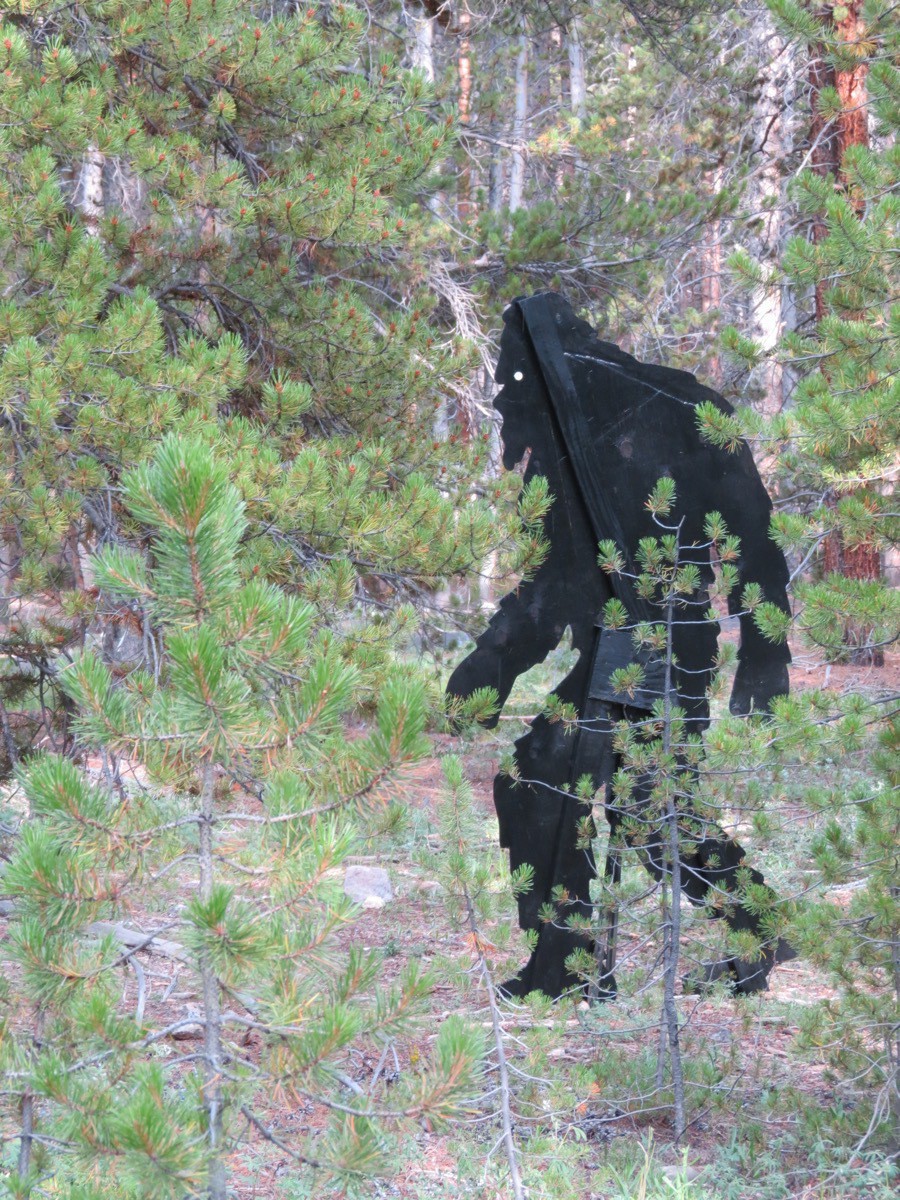 A little humor along the way!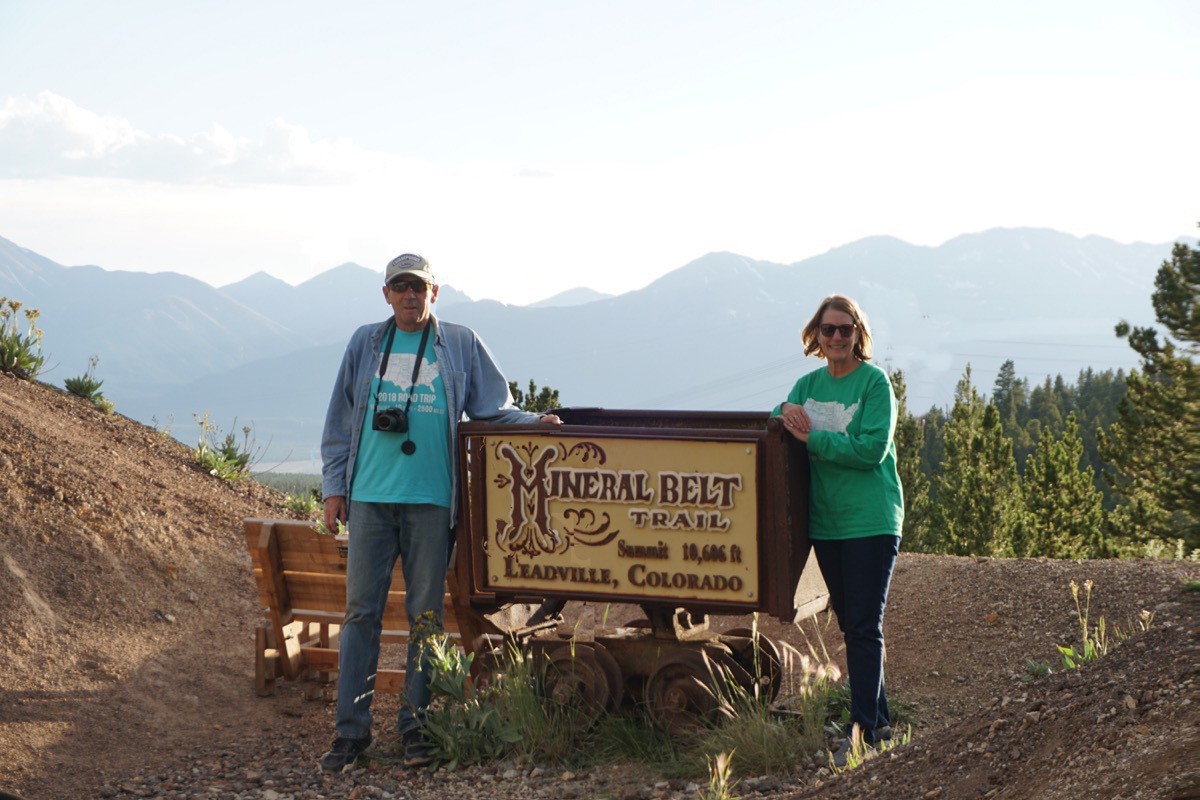 That night we drove back to the Four Seasons RV Resort in Salida, CO for our final night at that location.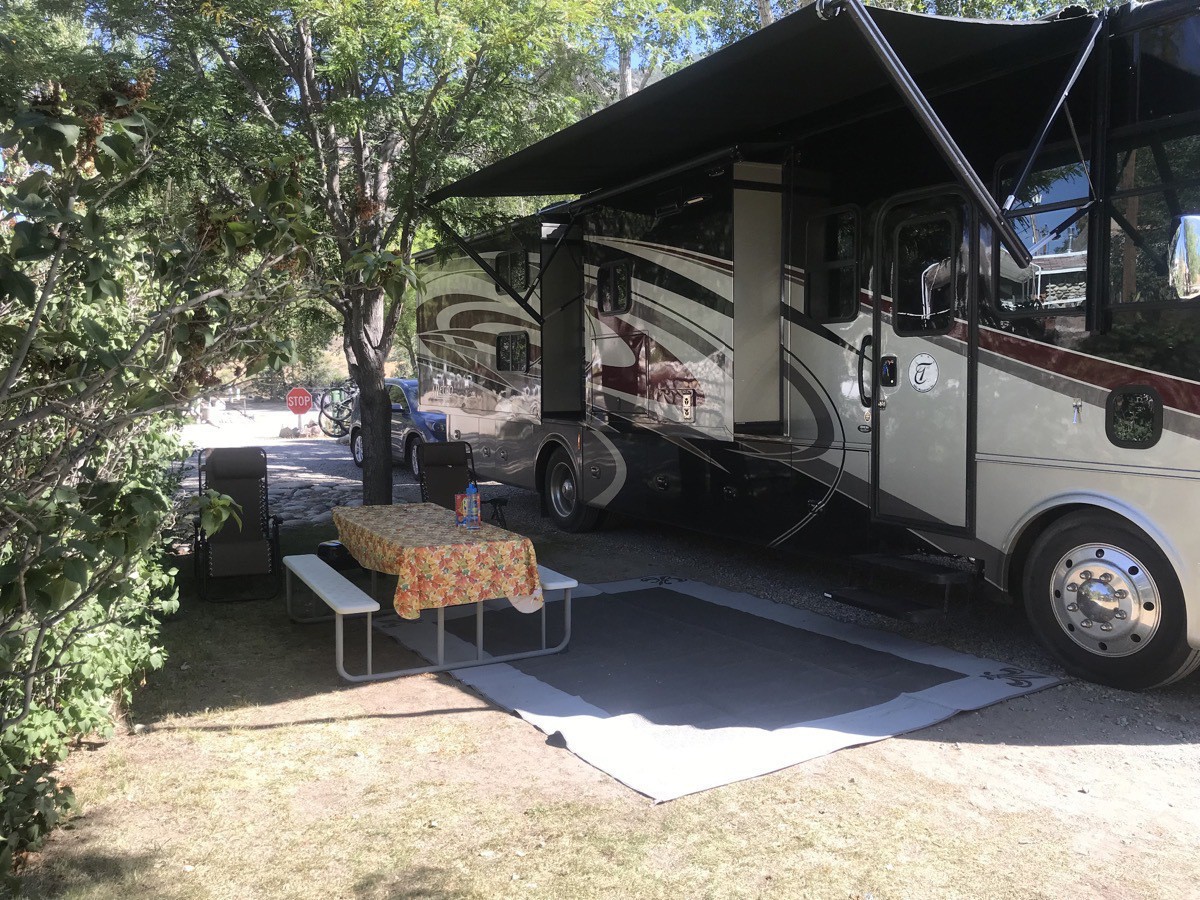 Trip Data
Four Seasons RV Resort $49.50 per night.  We've spent $3,115.34 total or $37.53 per night
We've driven 4,853 in Big Hat and 3,796 in the car for a total of 9,523 miles.
We paid $2,107 for gas or $.22 per mile