Off Road Touring in the San Juan Mountains from Silverton, CO
Today we experienced something we've never done before.  We rented a jeep for the day and took a 41 mile drive on part of the Alpine Loop from Silverton. The Alpine Loop is a rugged 4x4 road that winds through the spectacular scenery of the San Juan Mountains.
The first leg of our journey was to the old ghost town of Eureka, once a gold mining town, but totally deserted now other than the remains of the old Sunnyside Mill.  We could have driven this far in our car, but beyond this point, the road has deep ruts, big rocks and loose sand.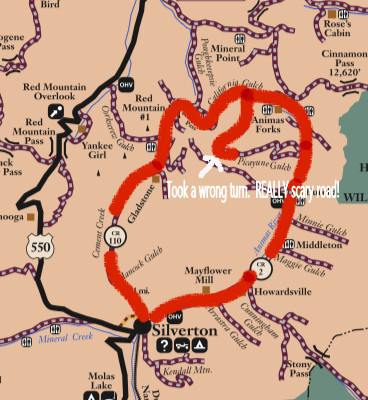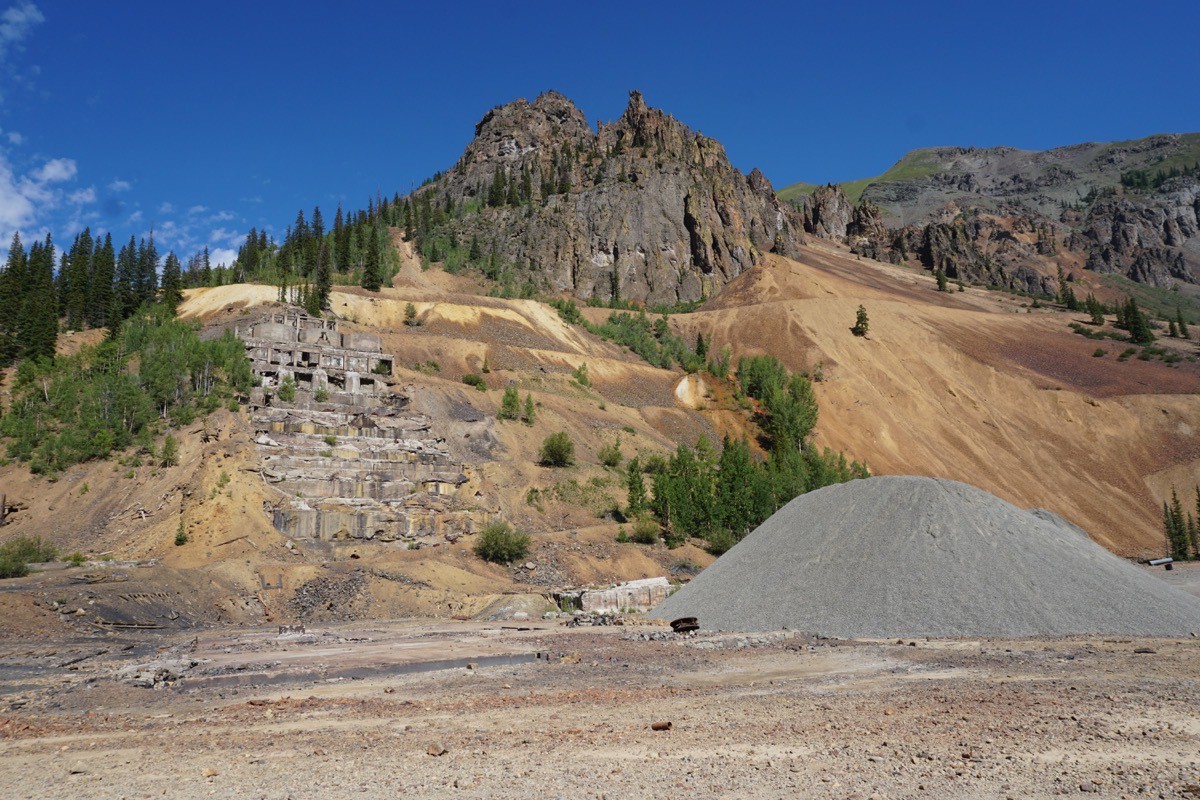 Remains of the old Sunnyside Mill in Eureka.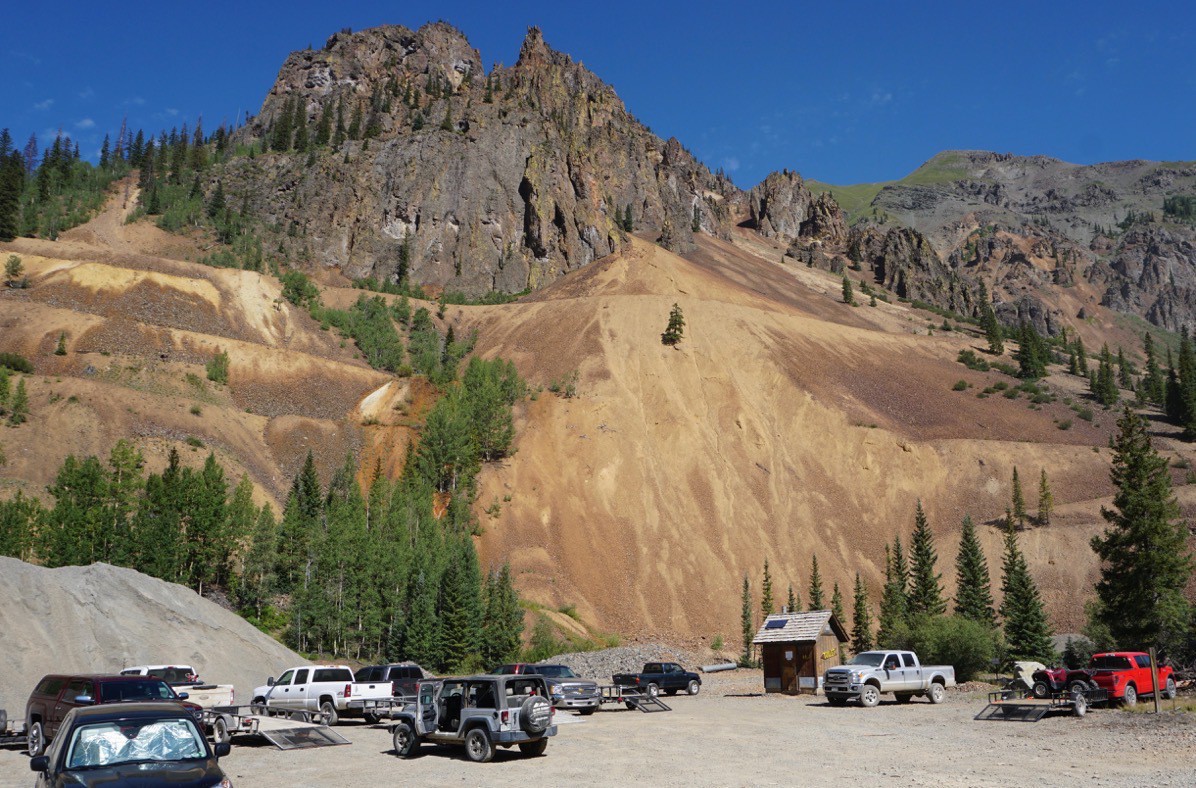 There was a restroom here, so lots of people stopped for a break.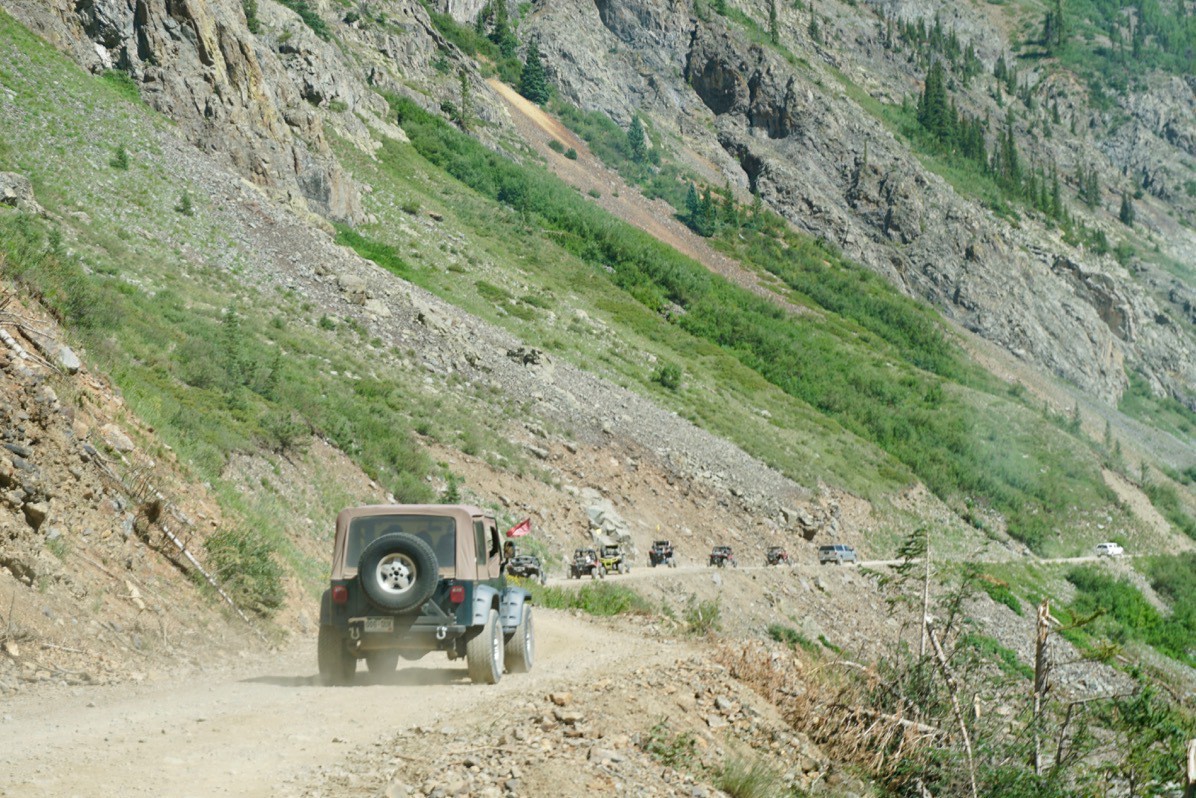 We were not part of a tour, but many people were leaving the rest stop as we were leaving.
We were told that this year's snowfall in the Silverton area was 225% the typical yearly amount. and there were many avalances reported around the state.  We passed several avalanche sites along the way, but the biggest avalanche site was just cleared LAST WEEK—and only wide enough for one lane of traffic to go through it!  Look at the big trees that are imbedded in the snow!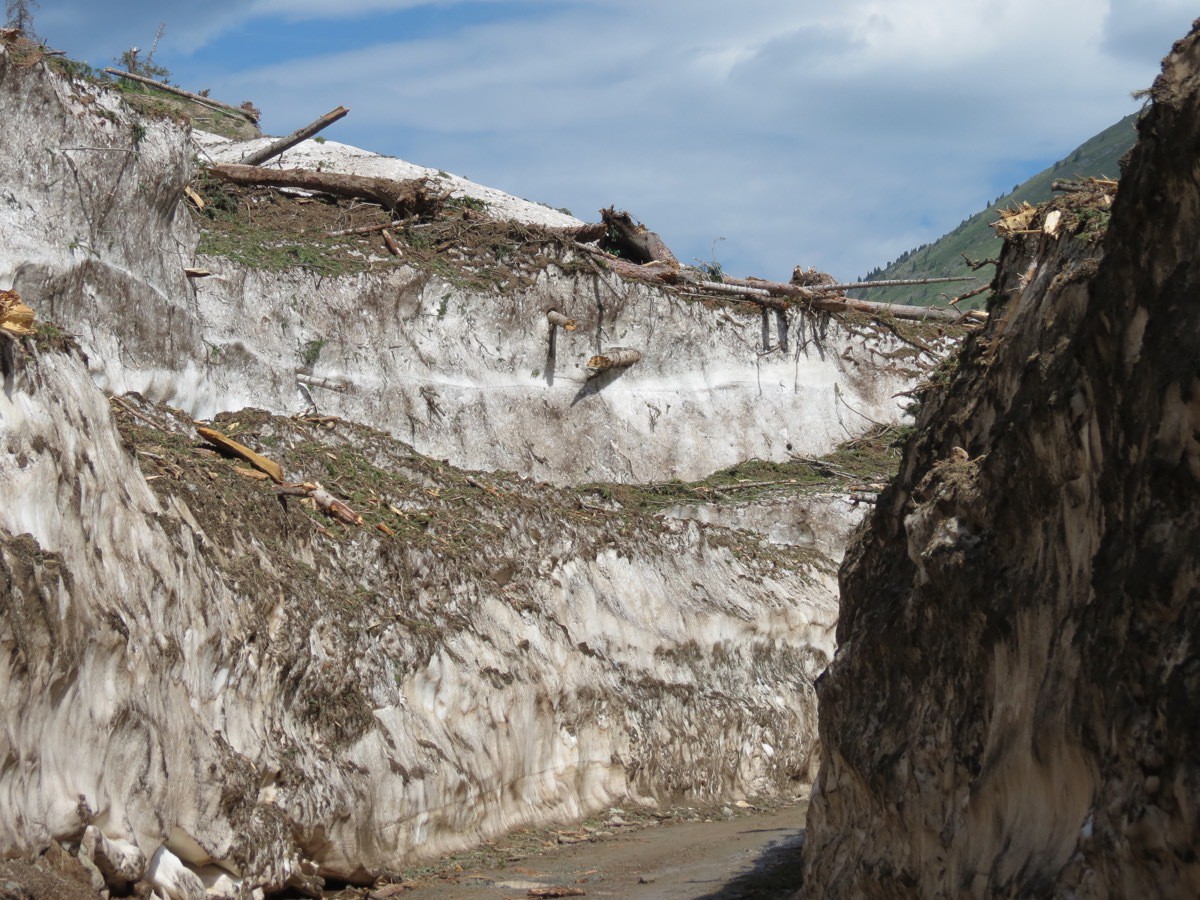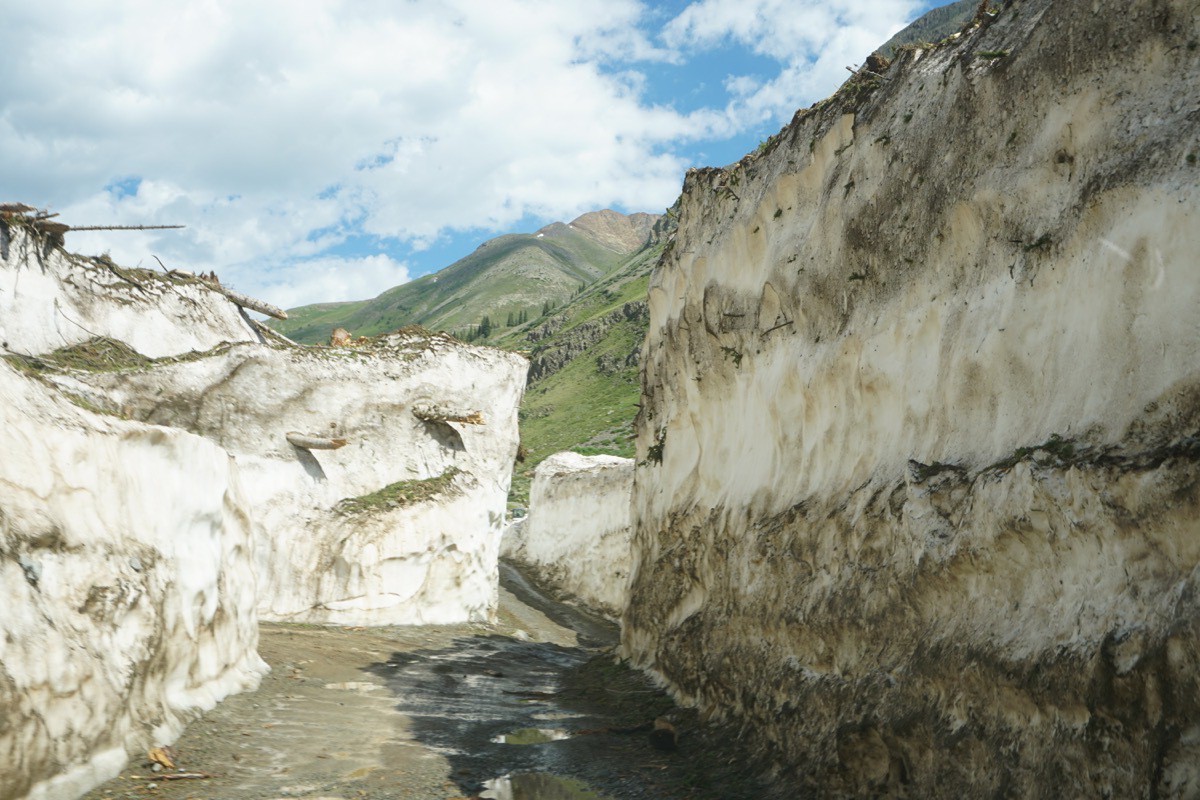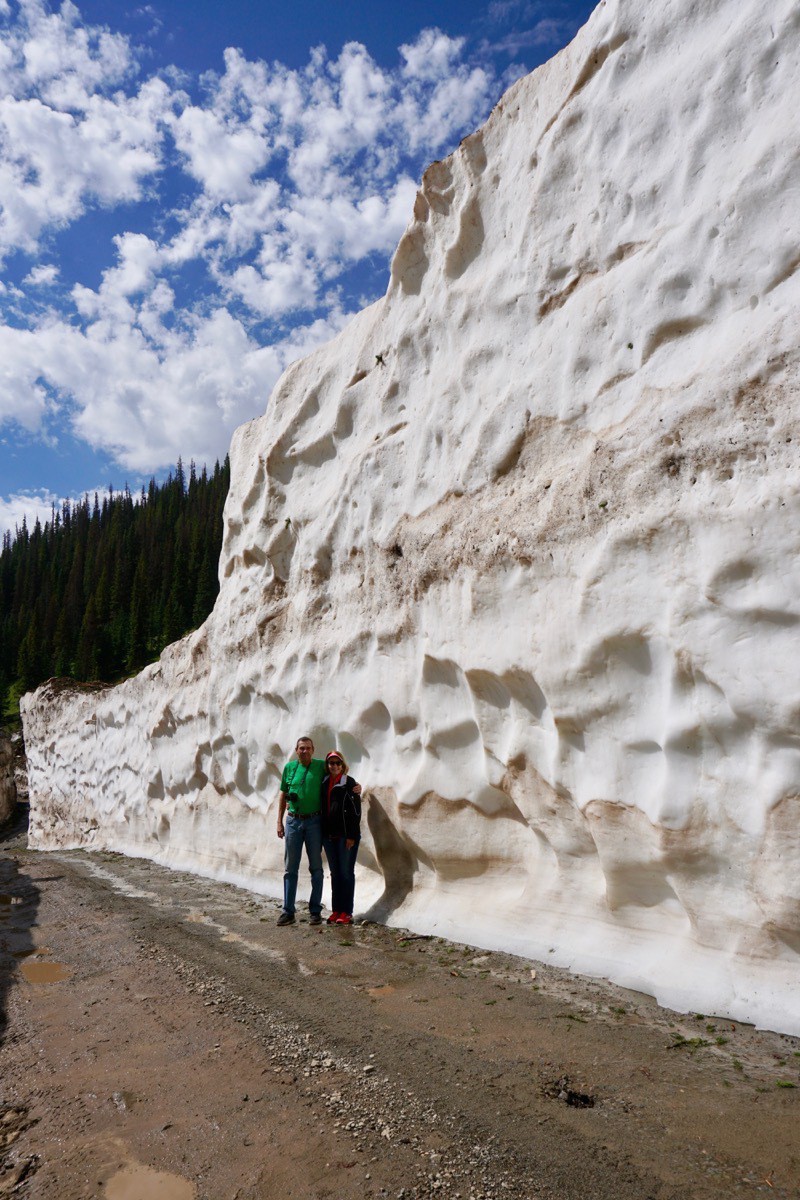 Our next stop was the ghost town of  Animas Forks.  At over 11,000 feet it was one of the highest mining camps in the United States. The first prospectors came here to look for gold and silver in 1873.  By 1885 the town had a summer population of 450, but few people stayed for the winters when the mines were shut down.  Fire destroyed much of the town in 1891 and an avalanche in 1943 destroyed most of the business district.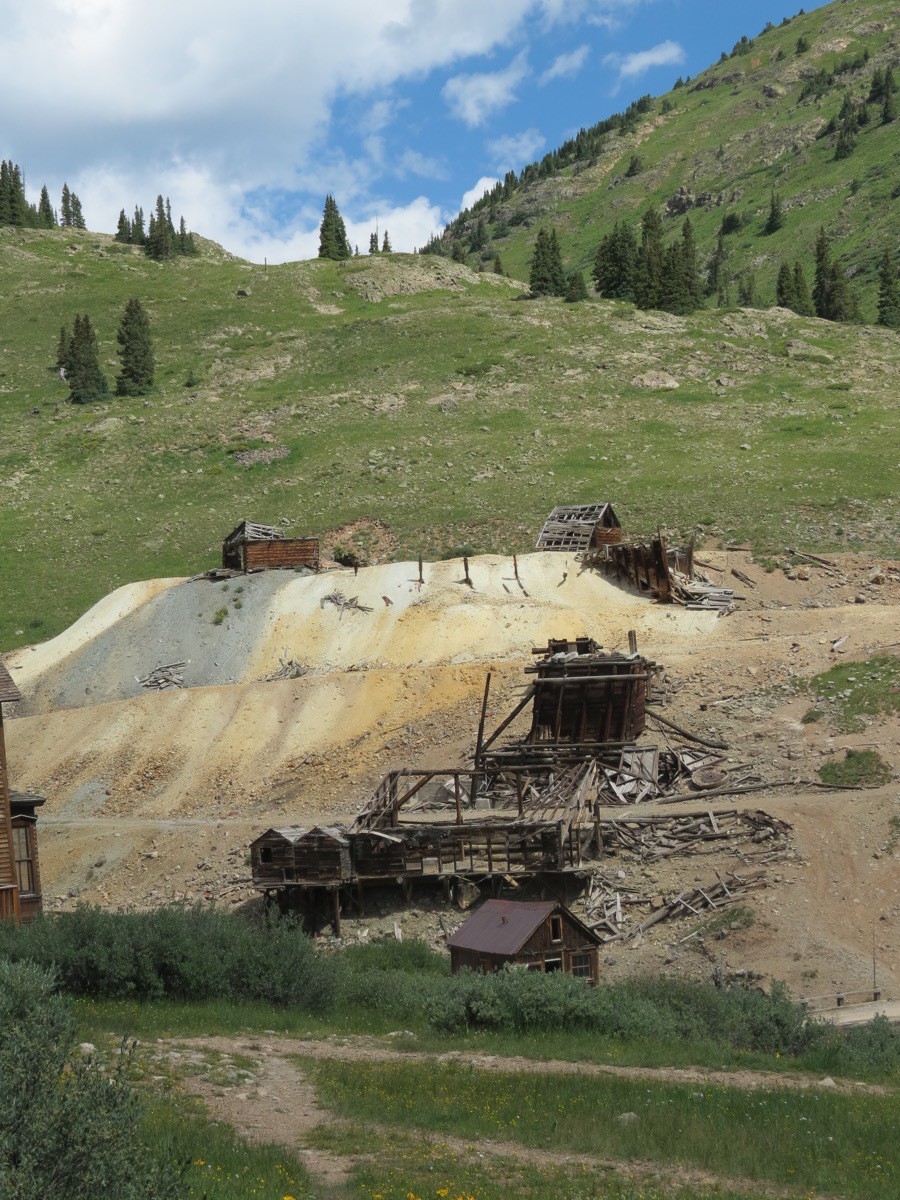 The Gold Price Mill was constructed in 1904 and was the costliest mine built in Colorado at the time.  The mill was constructed with structural steel instead of timber, but was only in operation from 1904 to 1910 when it close.  It was later salvaged for use in the Sunnyside Mill in Eureka (remains pictured above) which opened in 1917.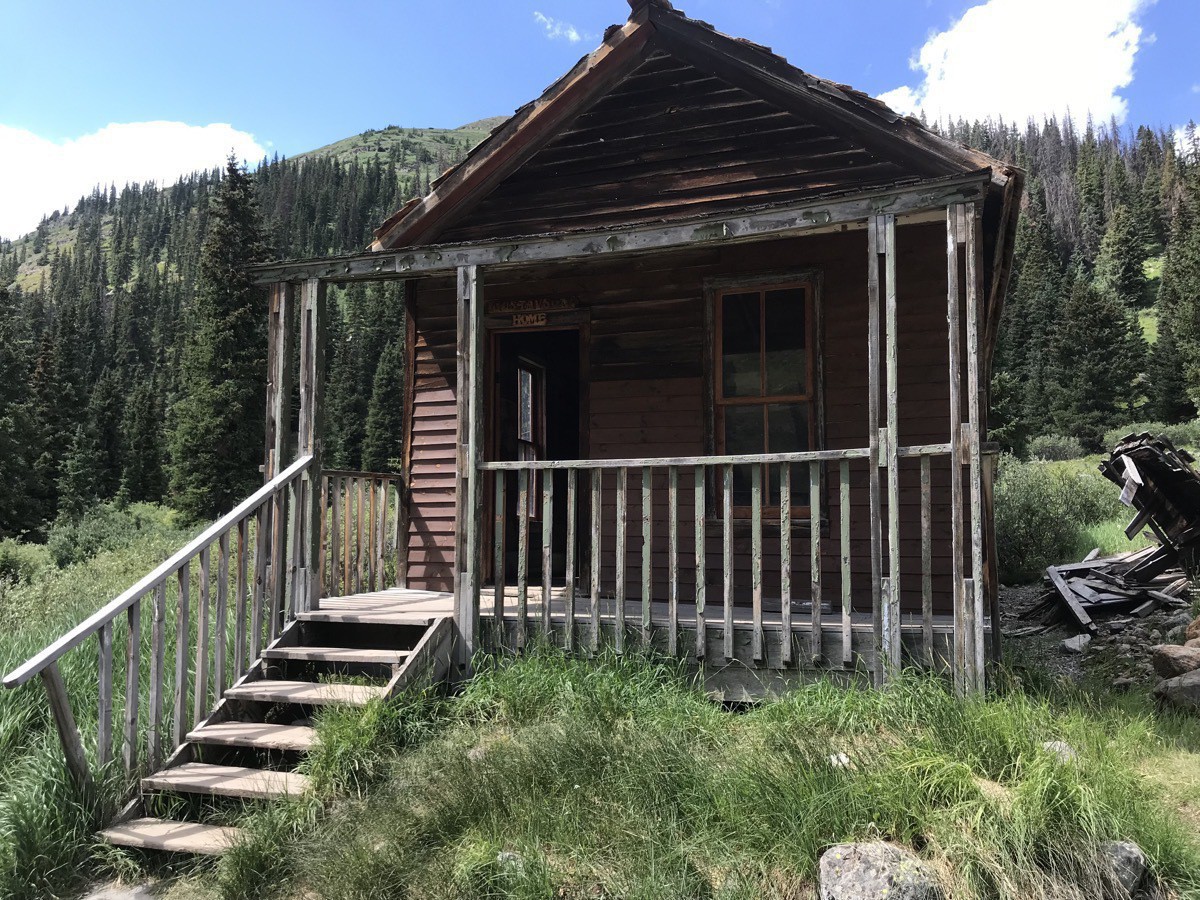 Pictured above is the Charles and Alma Gustavson House built during 1906-1907.  Charles bought the land for $1.00.  The house was always known for the "indoor toilet."  It was actually an outhouse with a closed hallway which connected it to the rest of the house.  They sold the home in 1910 for $110.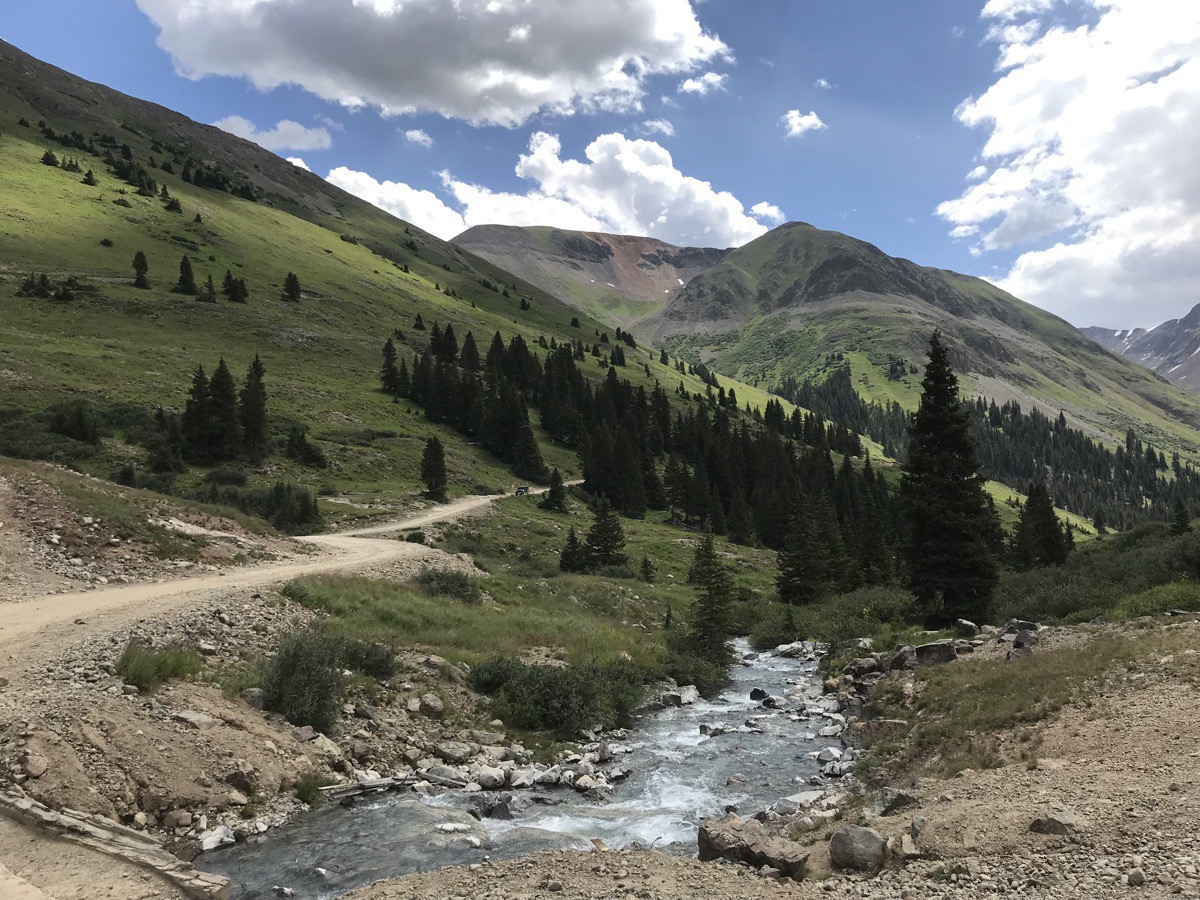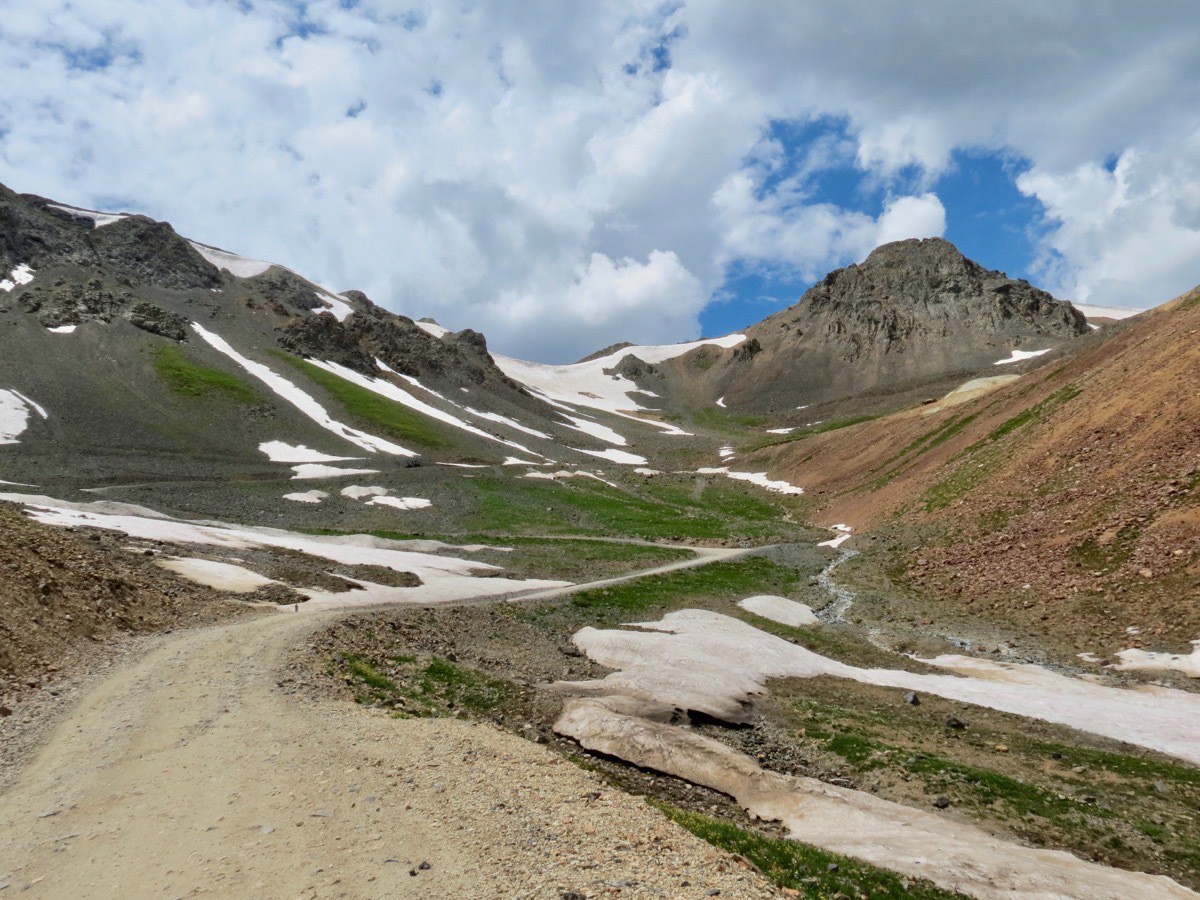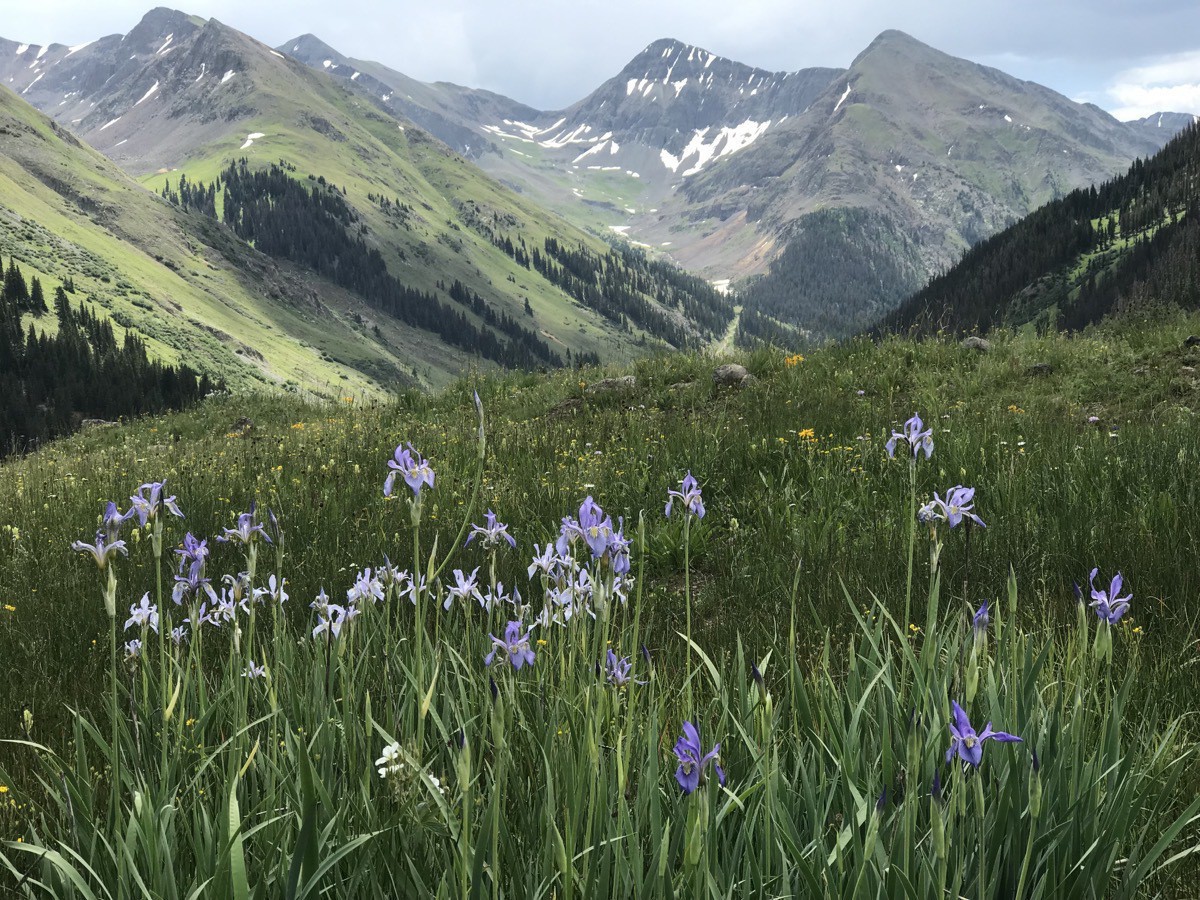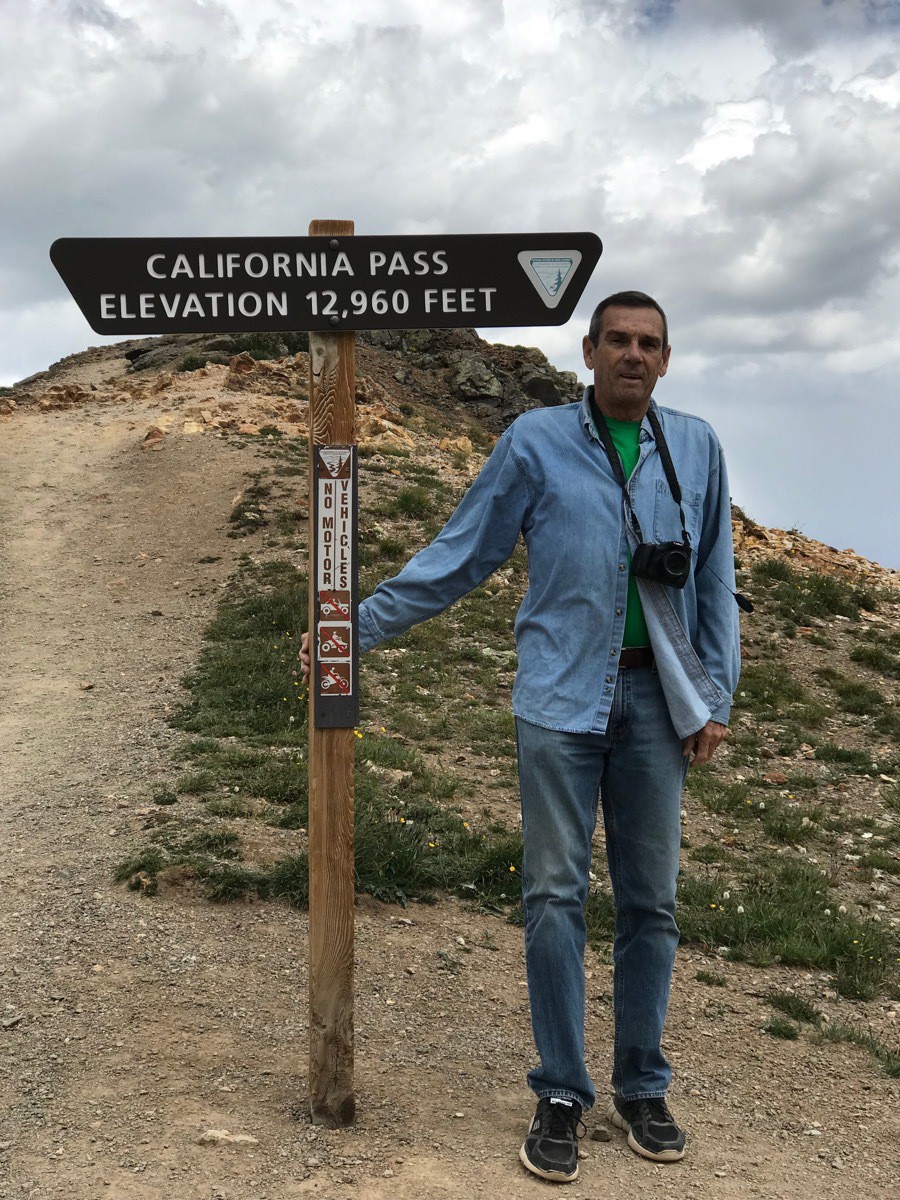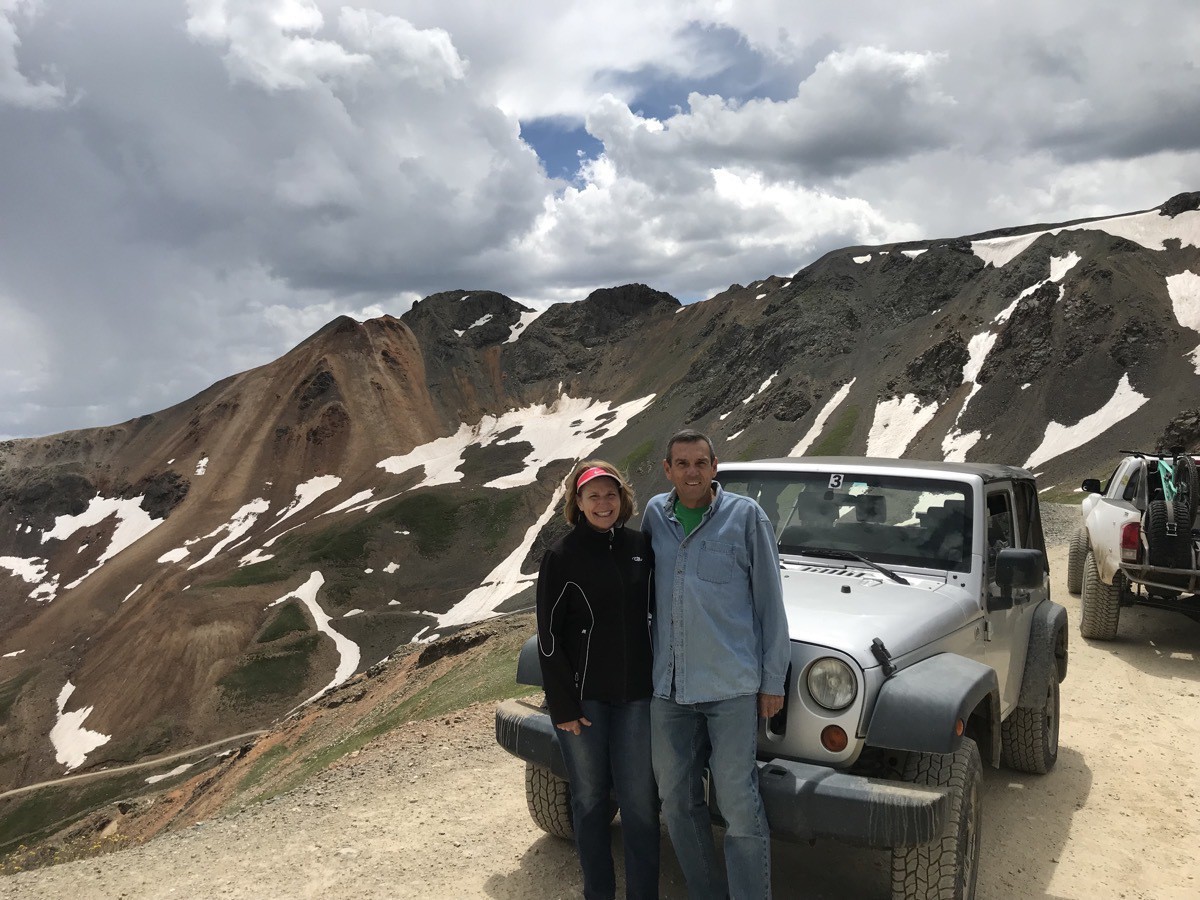 The scenery along the way was truly magnificent!  We had never driven on such steep roads with such tight hairpin turns.  Most of the roads were single lane with some wider areas to let a vehicle pass going the opposite direction.