Hiking The Narrows at Zion National Park
This morning we drove into Zion National Park and caught the shuttle for our ride to the Temple of Sinawava stop, the last stop on the park shuttle.  There we exited the shuttle and walked the 1 mile Riverside Walk to the point we entered the Virgin River.  This time we were more prepared than the last time we hiked the river.  We rented special water high-top hiking boots, neoprene socks and a shoulder height wooden walking stick.
The Zion Narrows is the narrowest section of Zion and the most popular slot canyon to hike in the park. Sections of the 1,000 foot high cliffs narrow down to just 20-30 feet wide.  The hike began by hiking upstream, crossing back and forth across the Virgin River, through ankle to mid thigh deep water.  We hiked all the way up to Wall Street, a 2 mile section of the canyon where the walls narrow to 22 feet and the water spans from wall to wall.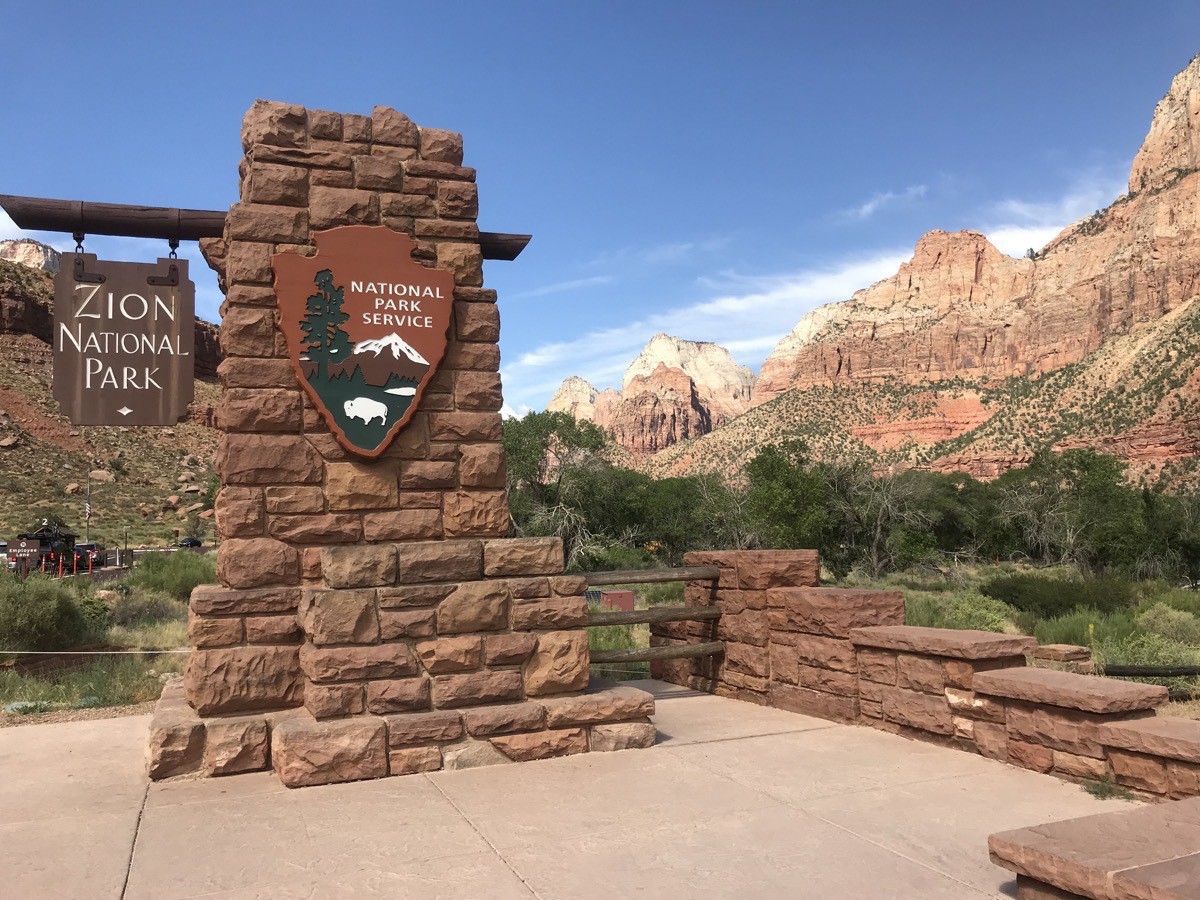 The south entrance to Zion National Park is located in the town of Springdale, Utah on Utah Rt. 9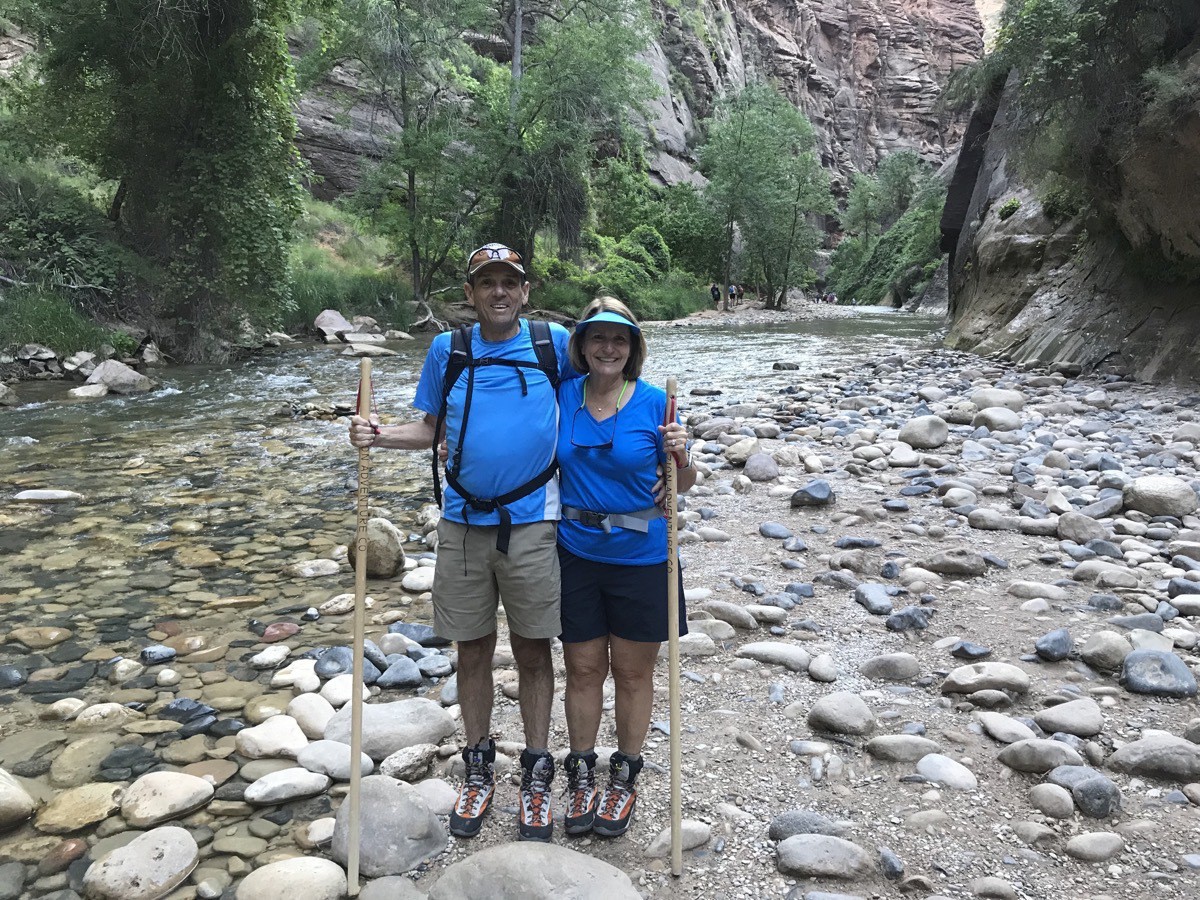 Here we are at the beginning of the hike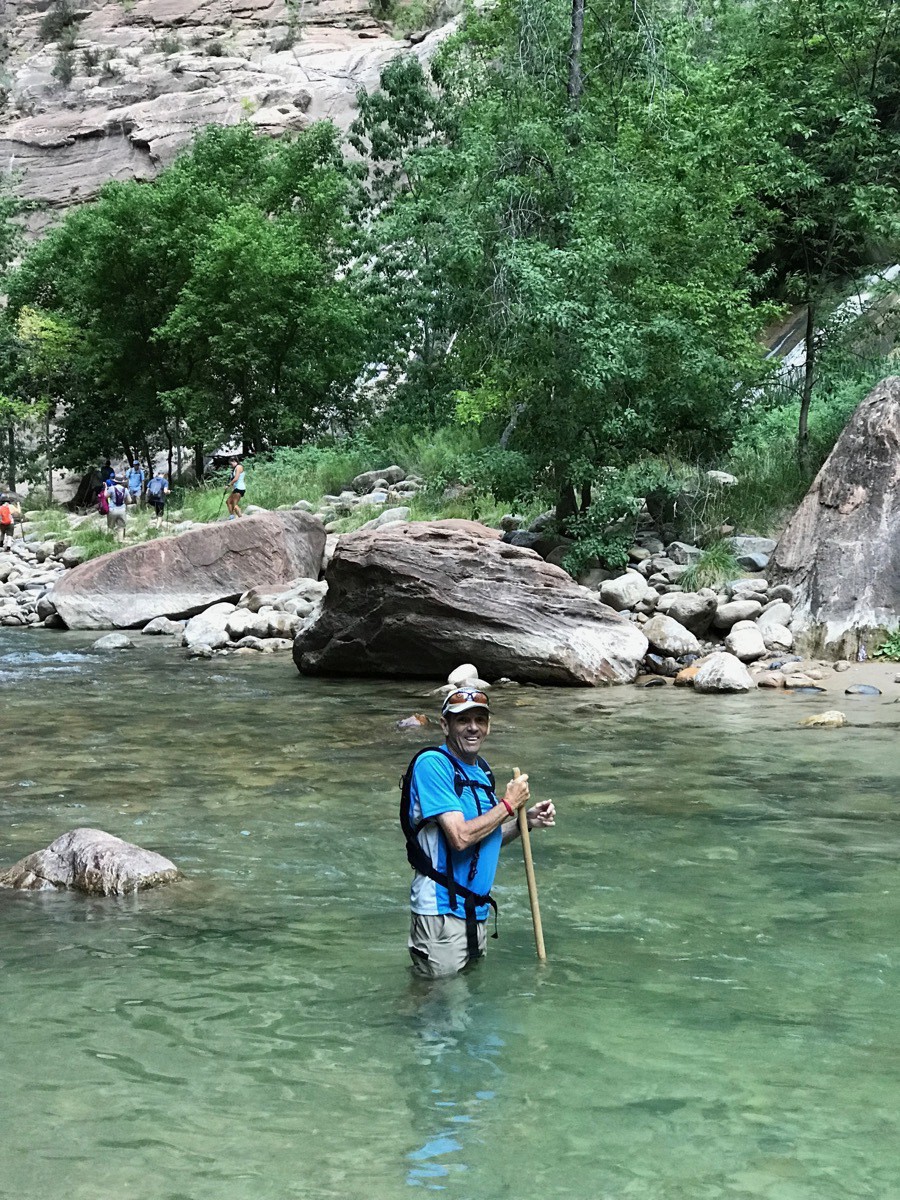 It was so cool hiking in the Virgin River.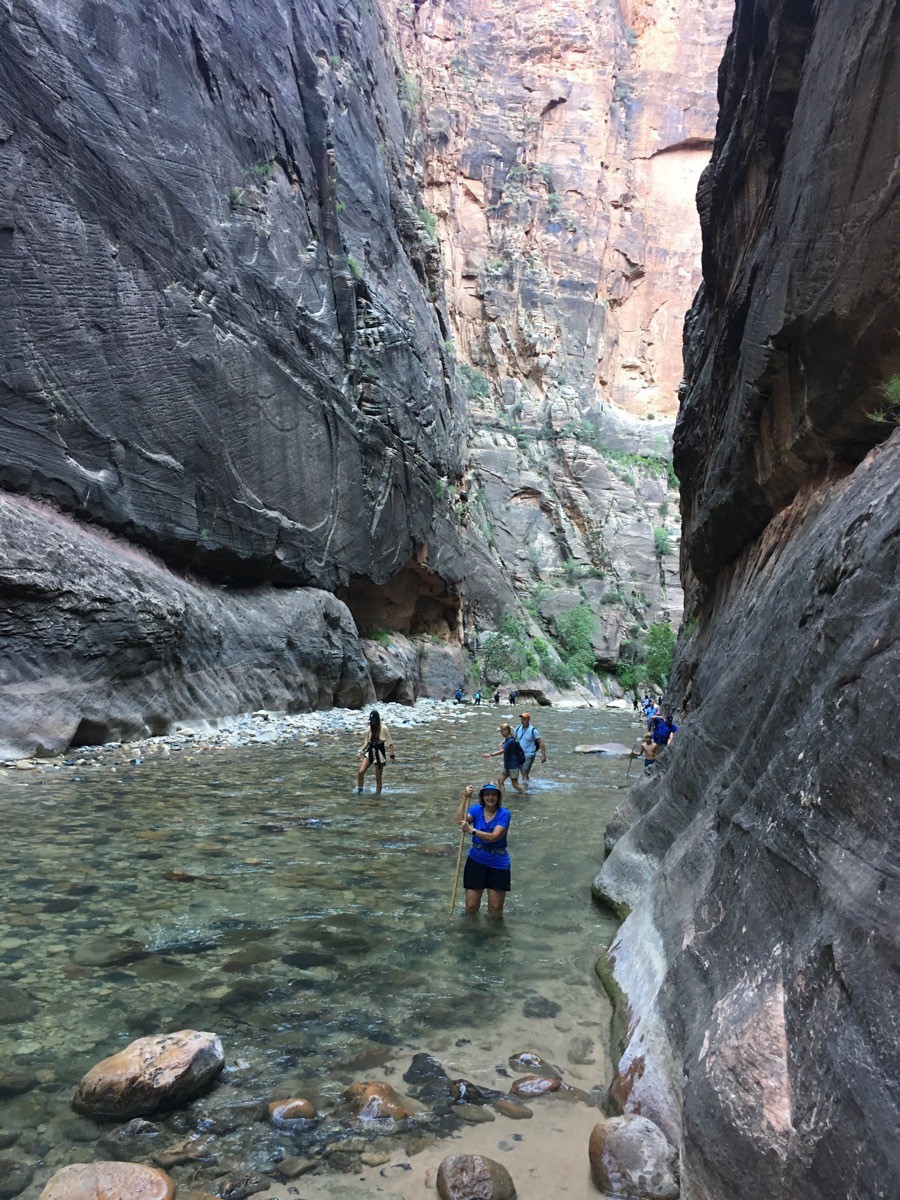 Look at the grandeur of these magnificent canyon walls.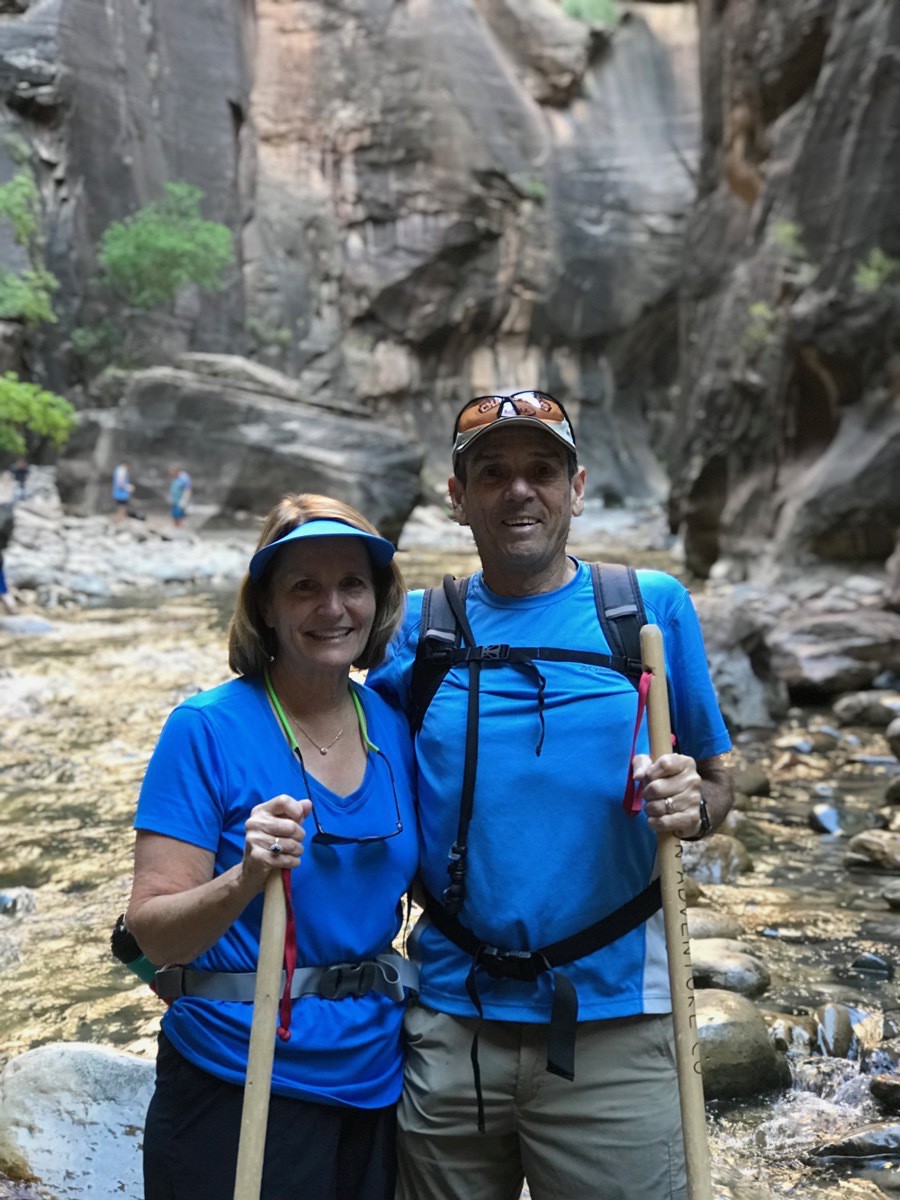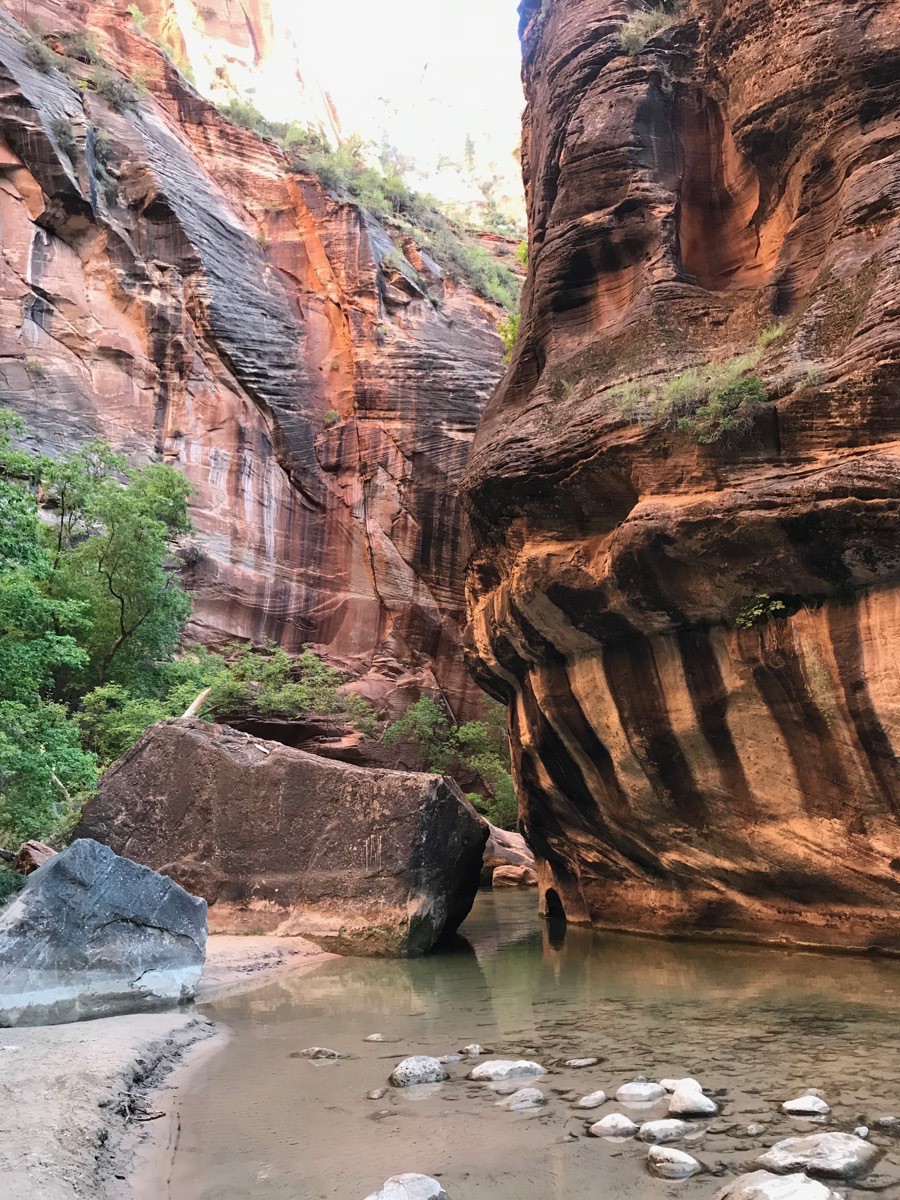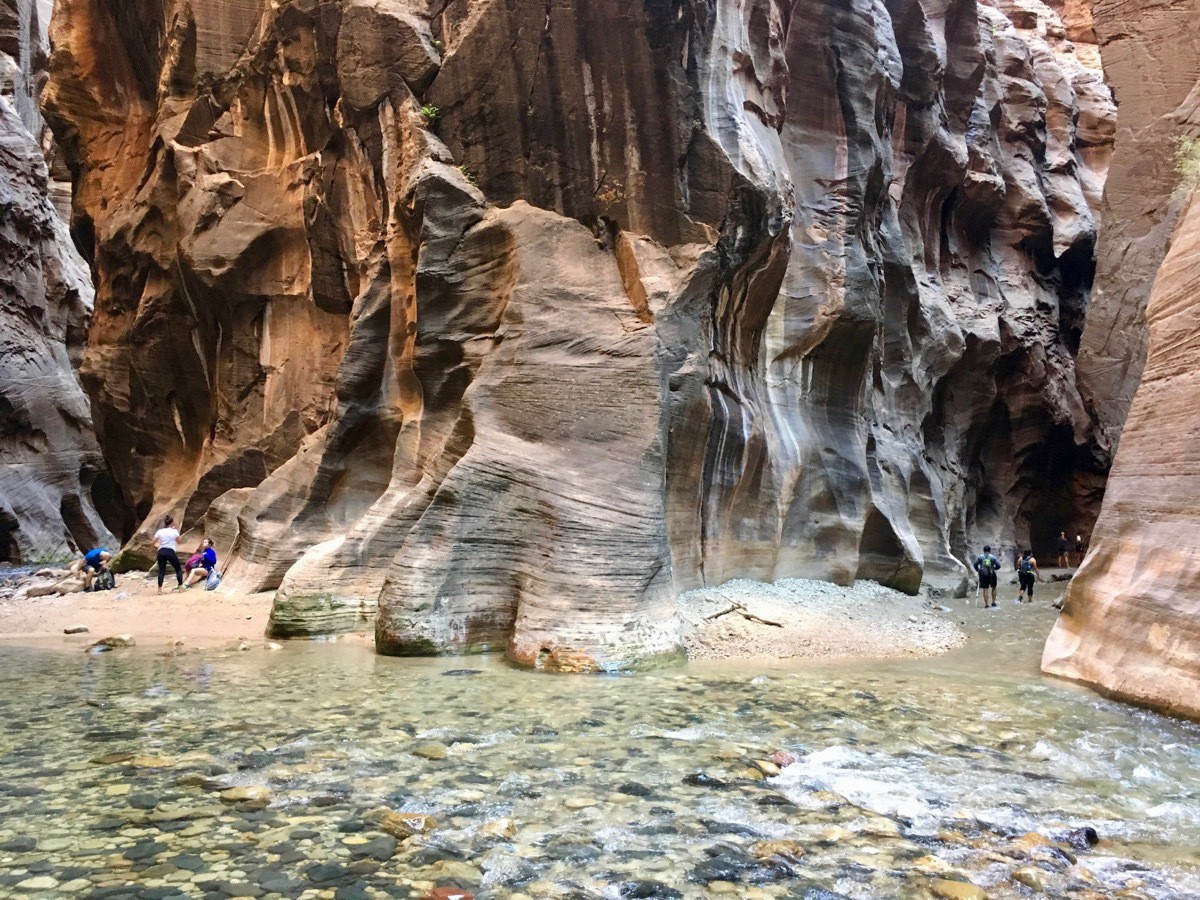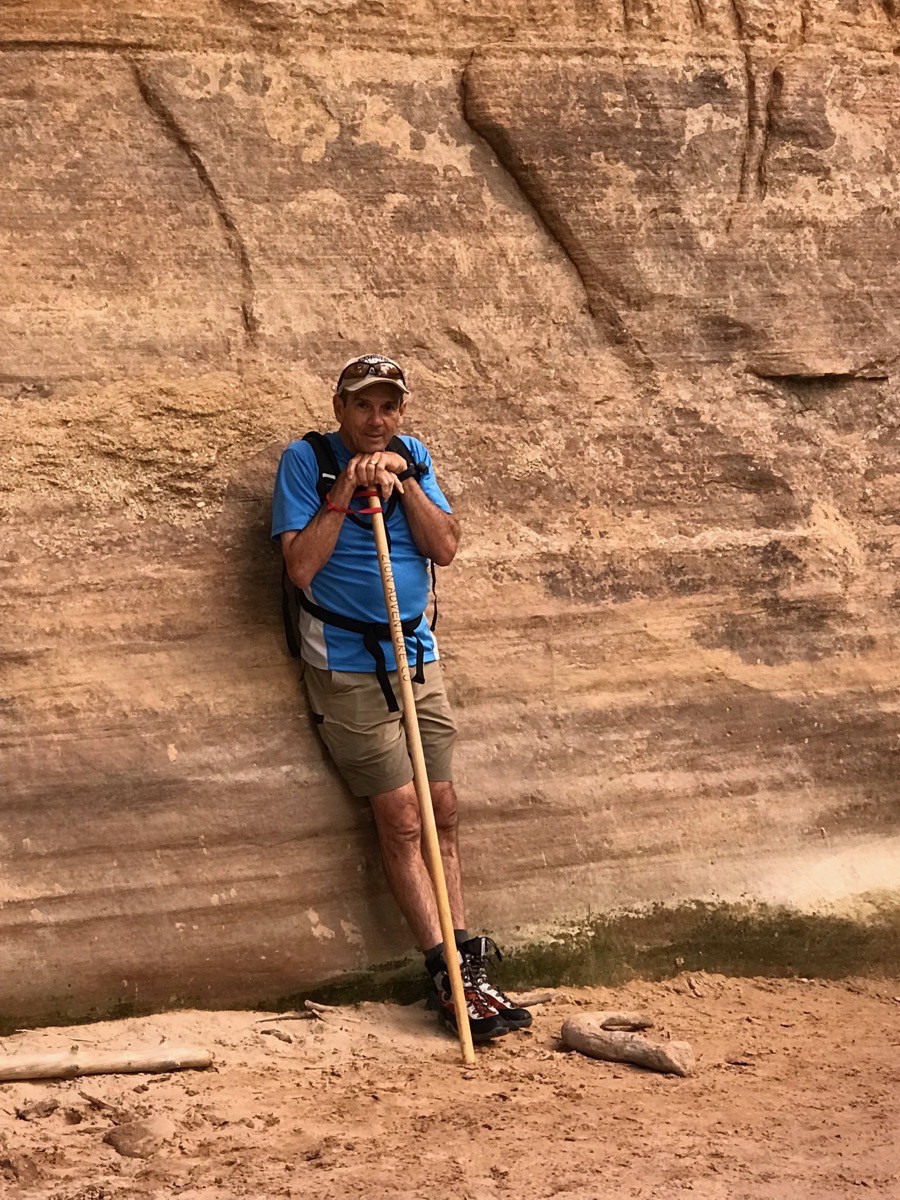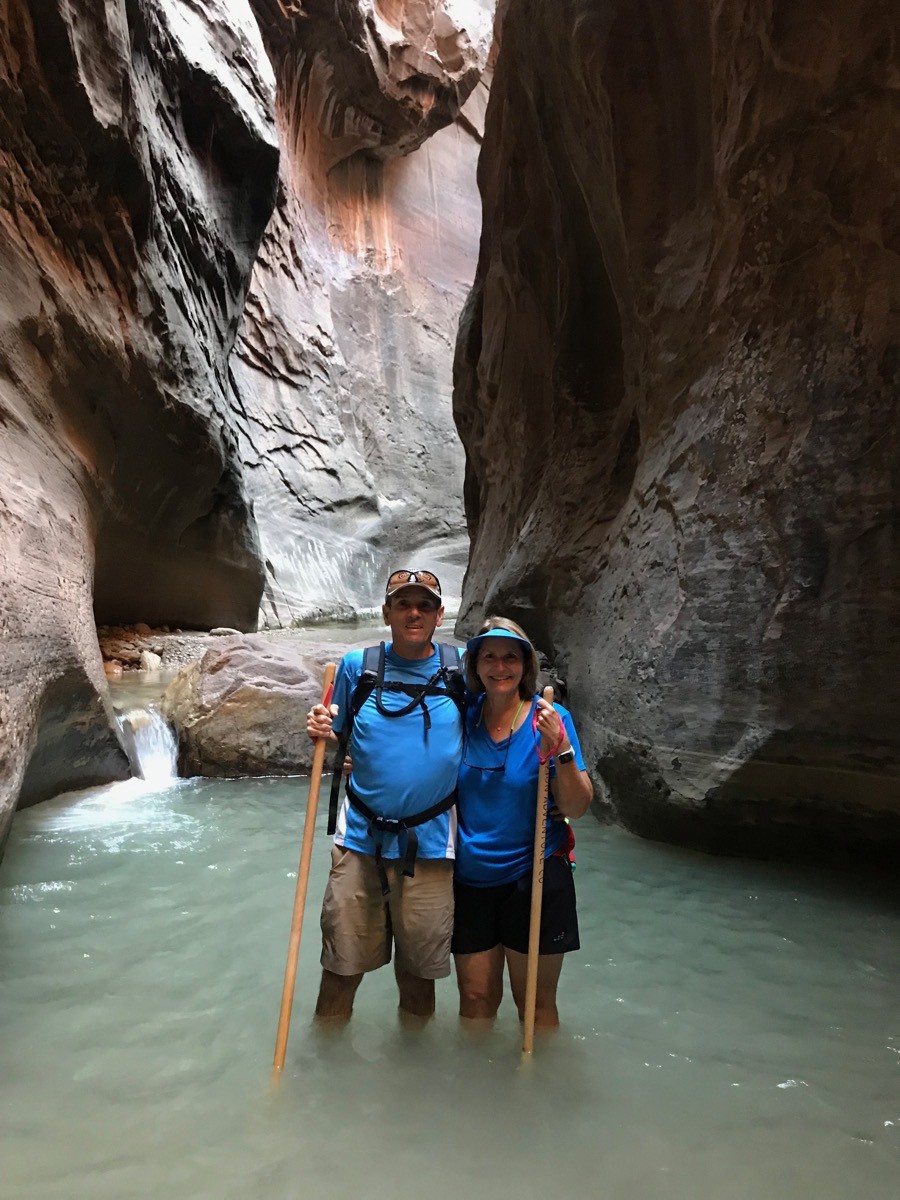 Here we are at Orderville Canyon, two miles upstream from where we began our walk in the water (3 miles into our hike)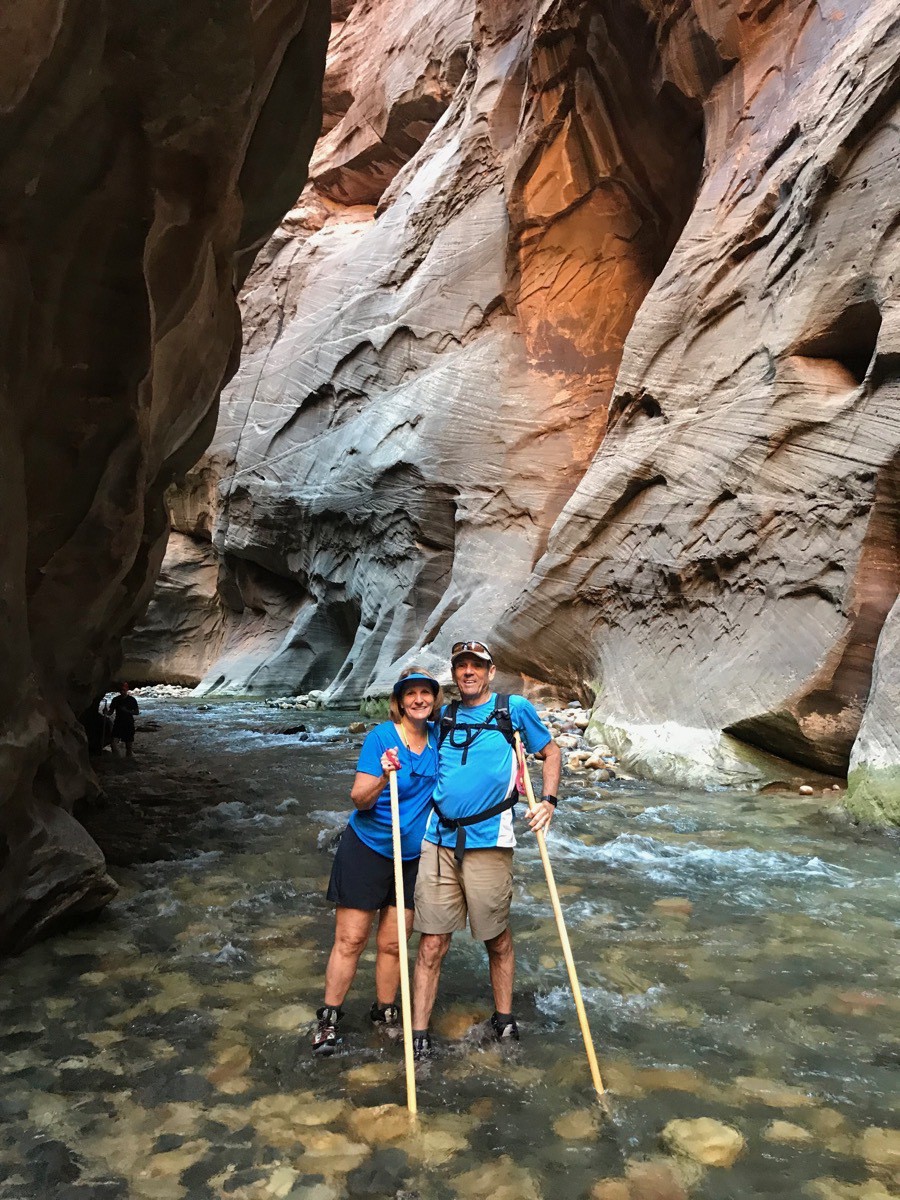 This is called Wall Street because the river goes from wall to wall in this part of the canyon.
Our hike was a total of 6.2 miles and a very strenuous one.  We were absolutely exhausted when we were finished.  We had to get back on the shuttle and ride back to the Visitor's Center where our car was parked.  After a quick shower, we ate lunch at Jack's Sports Grill and then came back and took a NAP!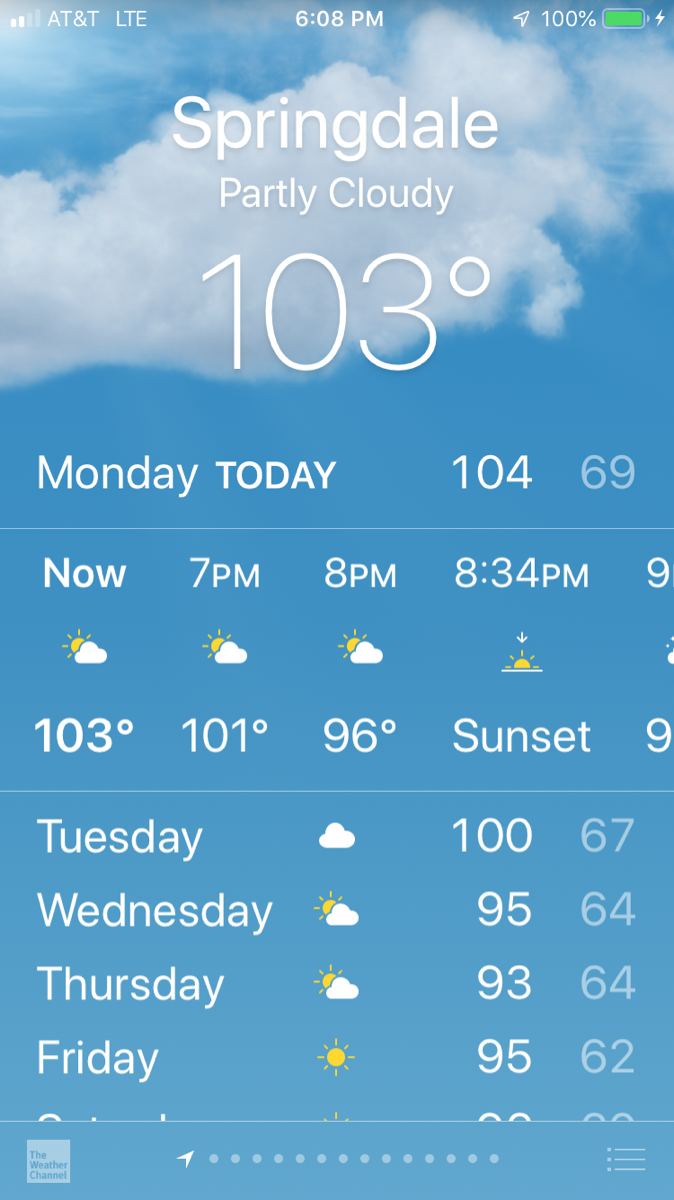 It was HOT today—but not while we hiked in the water!