Driving through Zion National Park
This morning's drive was an 86 mile drive from Bryce City to Zion National Park along  Utah Highway 12 and US 89. We entered Zion National Park on the Zion-Mount Carmel Highway.  There is a fee of $35 to drive through the park from that entrance unless you have a National Park Pass, which we have. The drive is truly magnificent!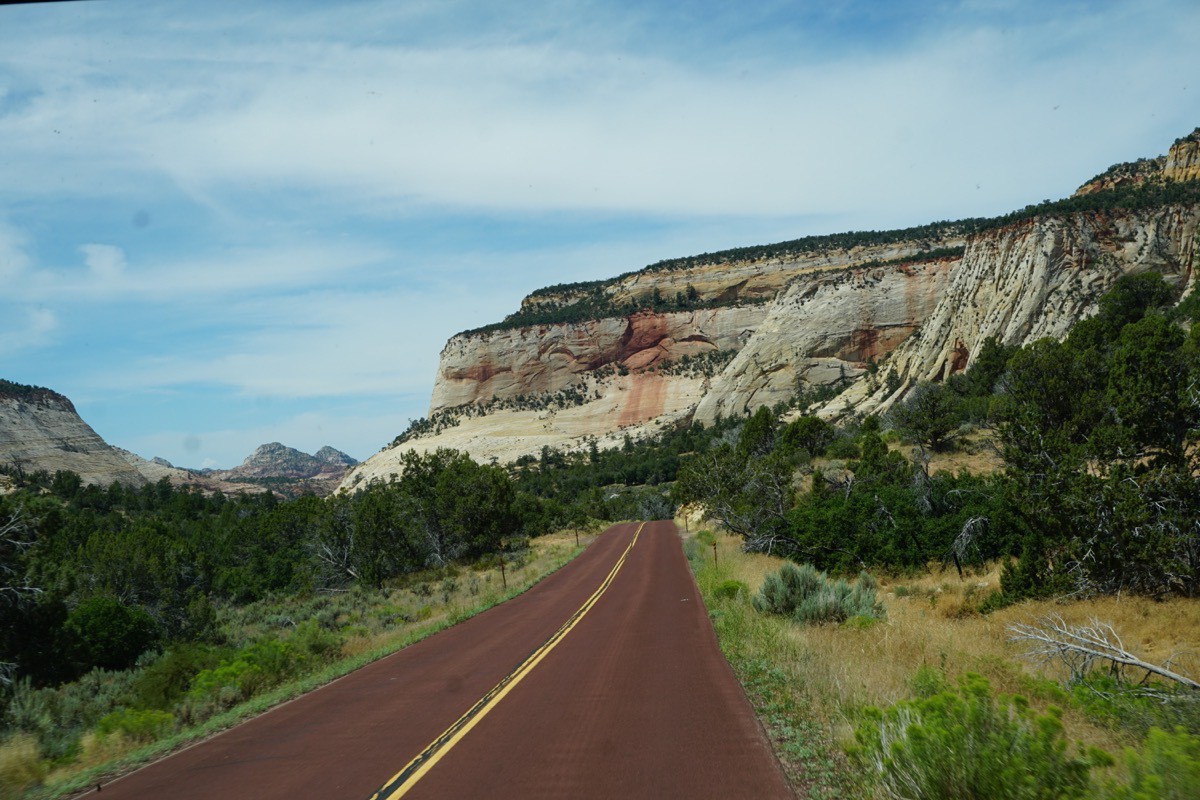 It's a beautiful drive through the park.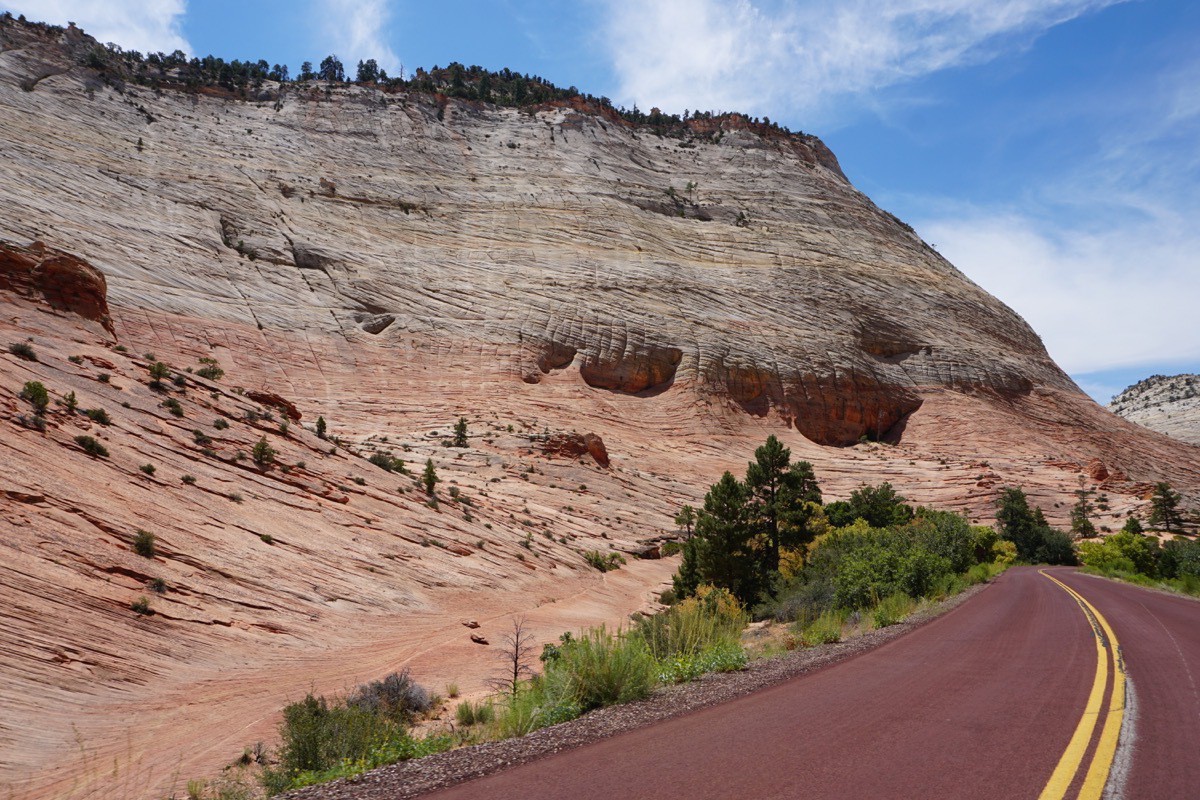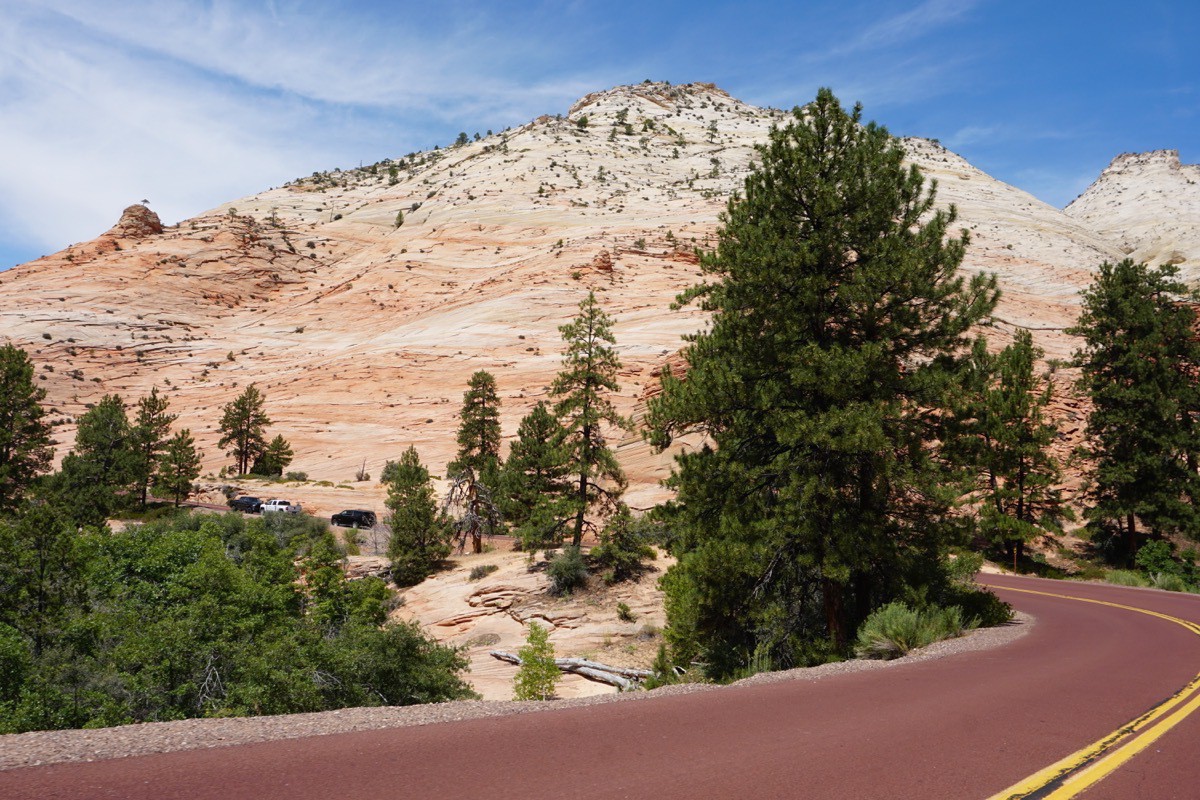 There is a 1.1 mile tunnel on the highway that has a width and height restriction.  No vehicle can be higher than 13.2 (our is 12'8" or longer than 40' for a single vehicle or 50 feet for any vehicle combination).  Since our combination is 58 feet, we had to unhitch the car and drive it in separately which was no problem.  We also had to pay a $15 "escort fee."  Nobody escorted us, but they held the traffic to one lane so bigger vehicles could drive down the center of the tunnel.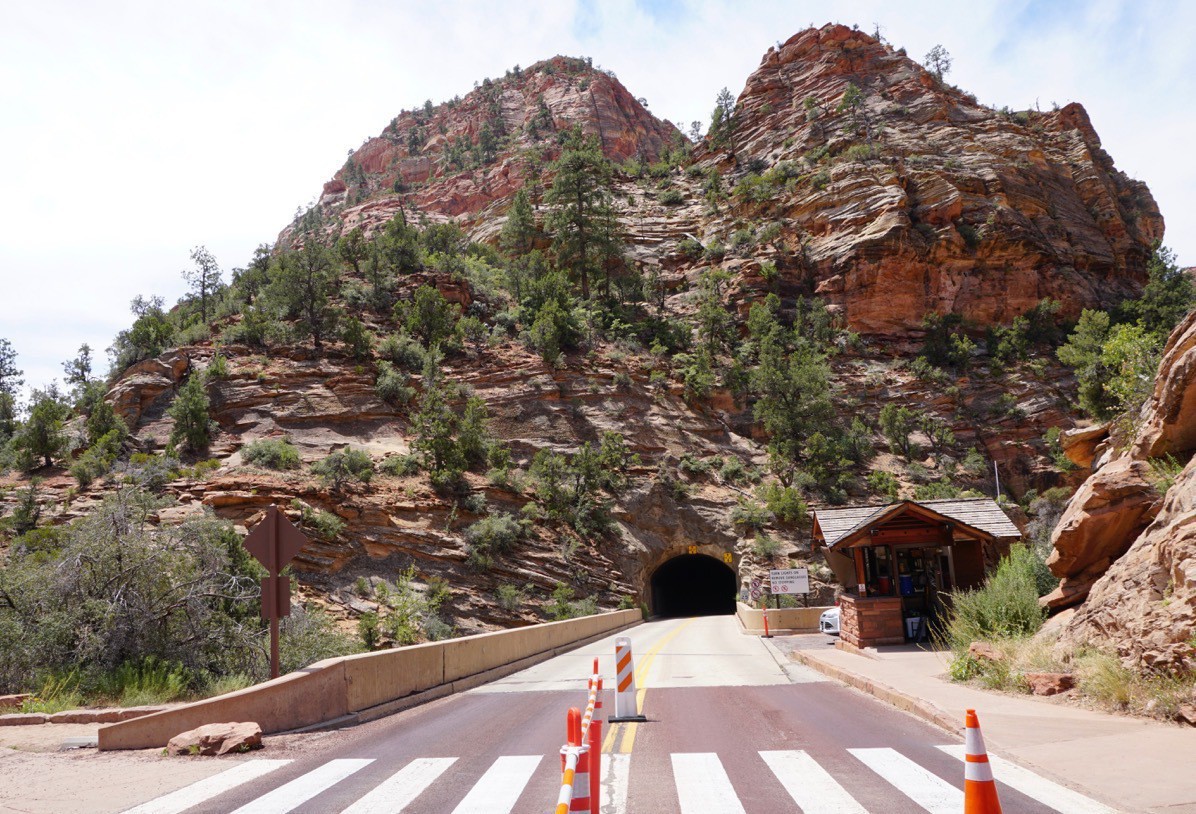 Here's the tunnel.  It's 1.1 miles long and was built in 1930.  Tom was the brave one to drive Big Hat through it and he was sure to stay in the very middle since we only had 5" to spare to spare for the clearance.  The sides were only 11'4", 1 foot 4 inches shorter than Big Hat.

Rental Class C Motorhomes
We are staying at Zion Canyons RV Park and Campground.  We have a beautiful view of the mountains from our camper.  We walked around the campground this evening and counted 63 Class C motorhomes.  55 of them were rentals!  That's amazing to us because before we hit Utah we saw very few rentals.