Bryce Canyon National Park (Days 64 & 65)
We drove from Escalante to Bryce Canyon City where we stayied at Ruby's Inn RV Park and Campground.  As we parked Big Hat, we noticed the large number of rental Class C RVs—close to 90% by today's count.  We went to a county music dinner concert at Ebenezers. Both the food and the music were very enjoyable.  The hostess went around to each table and ask where people were from.  It was like a list of countries in the United Nations.  We have never been to anywhere in the US where such a huge percentage of visitors were from other countries!
We walked around most of the RV park last night for exercise and also to count the number of rental RVs and we were amazed!  We talked to an Italian family who flew into Los Angeles and renedl one.  We met them in Escalante.  They are here for three weeks with a big class C RV.  He told us he only drives small cars at home and rvs the size of what he rented don't exist there.  So, for him to drive in a new country in a huge vehicle is quite an experience for him.
On Friday we got up and caught the park's shuttle bus into Bryce Canyon National Park and got off at Inspiration Point.  From that point we were able to view the full Amphitheater, as the view is called.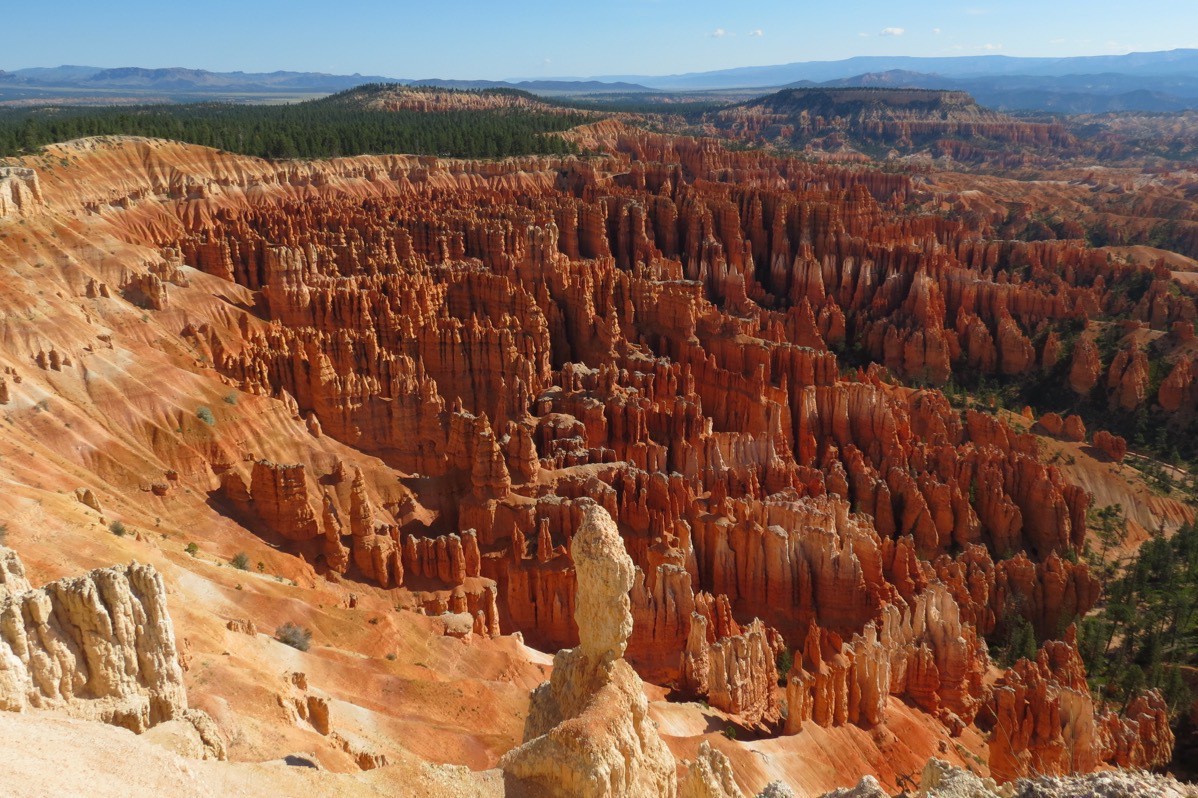 This is the view of the amphitheater.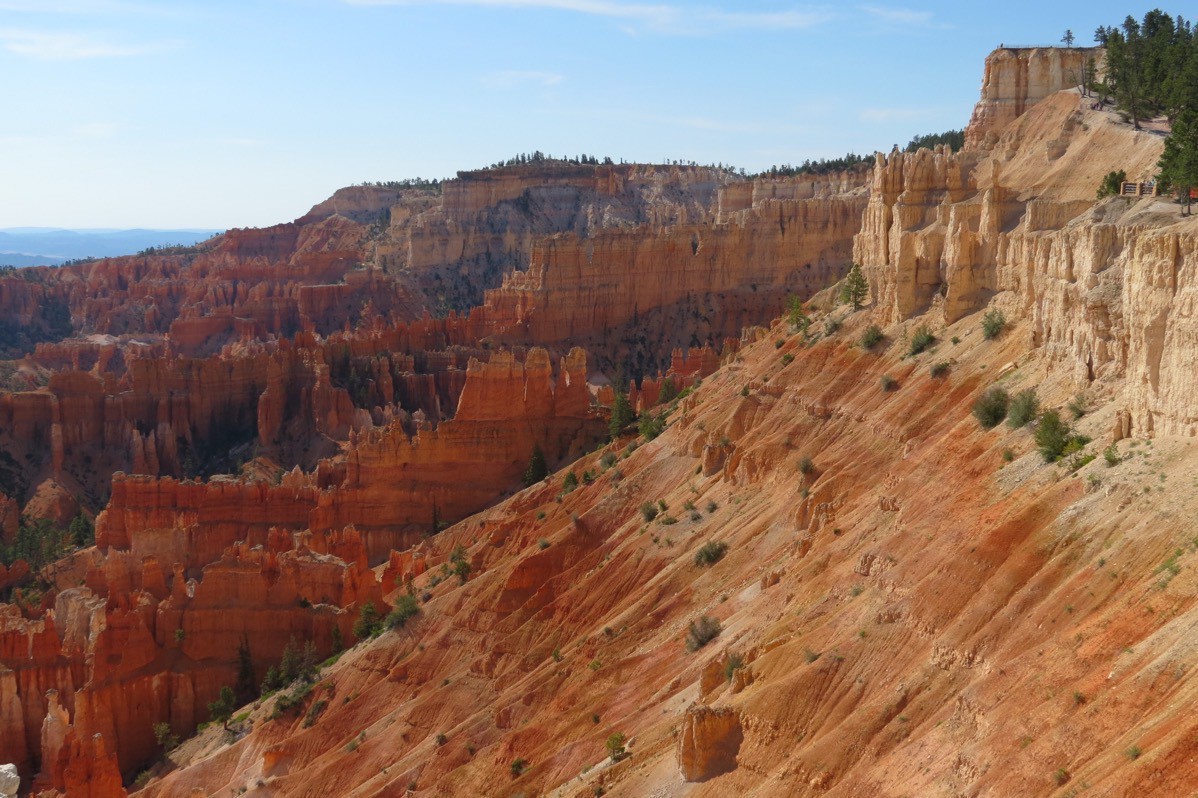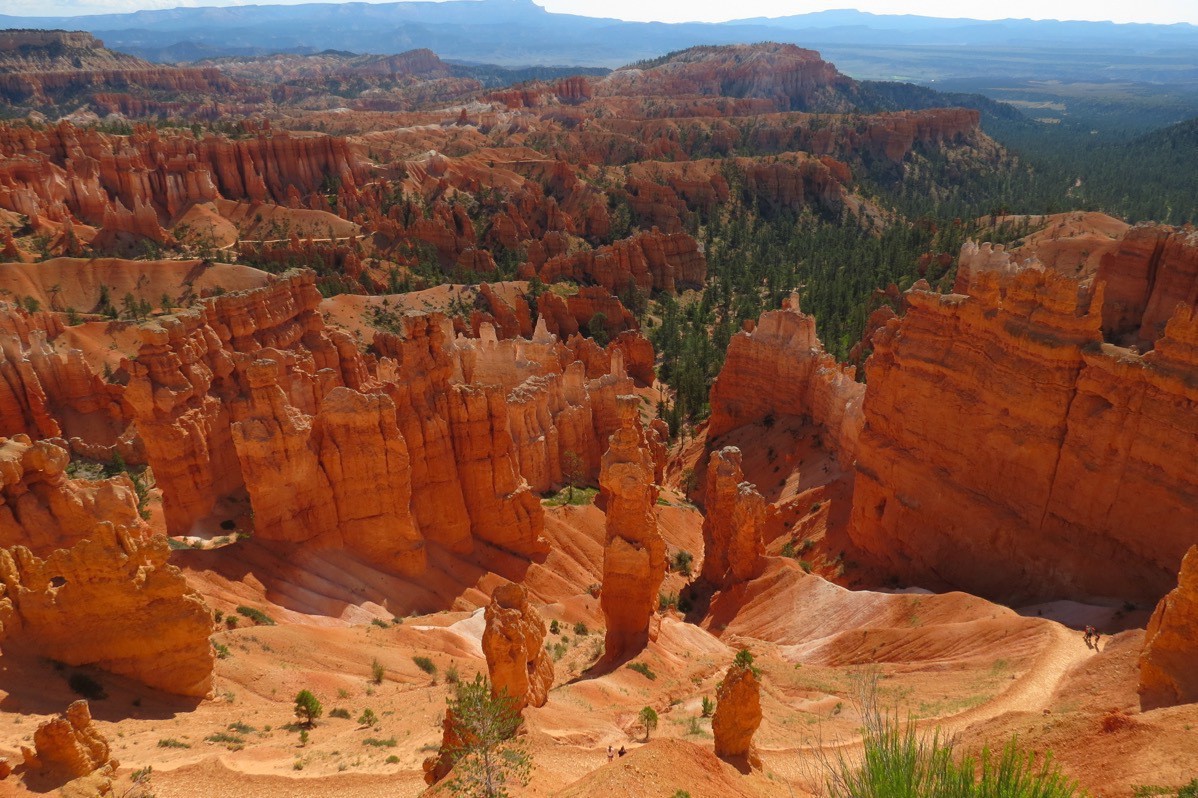 From there we walked the Rim Trail to Sunset Point where we hiked the Navajo Loop Trail and the Queen's Garden Trail.  We ended near Sunrise Point and walked out to the shuttle pick up spot.  That hike was 3.6 miles with an elevation gain of 600 feet.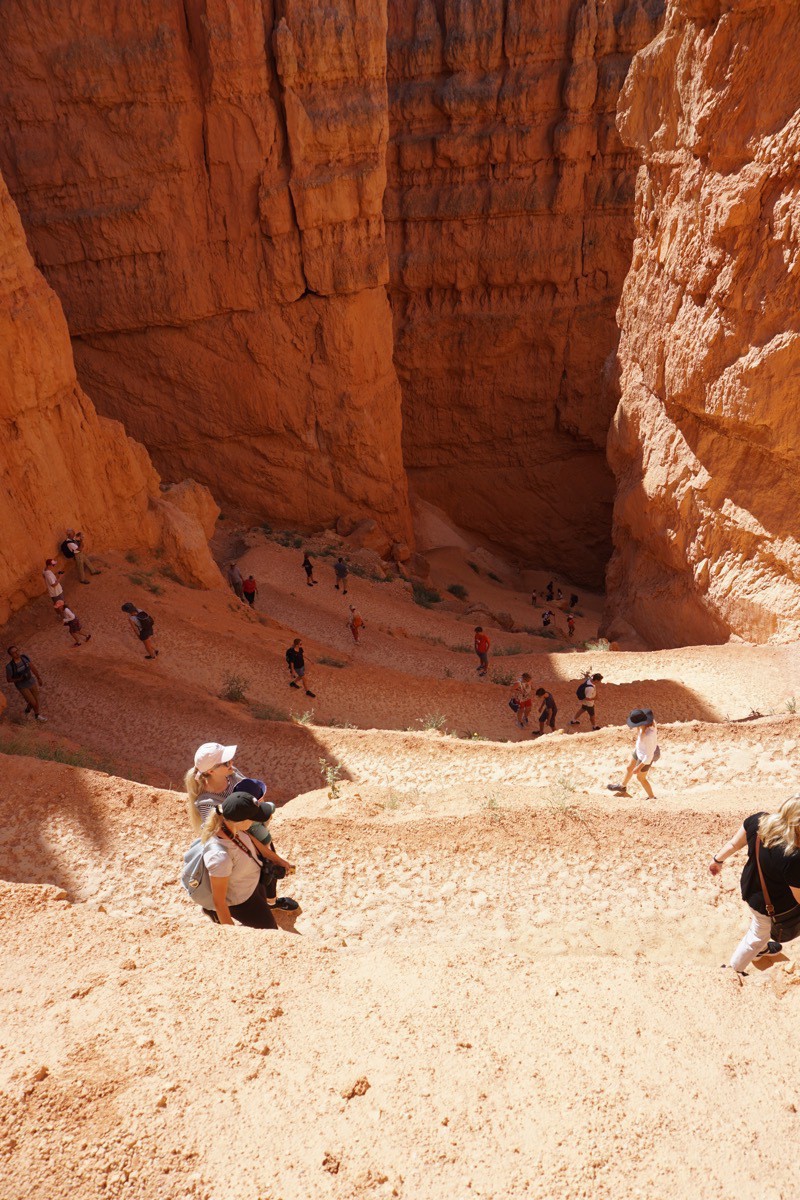 Look at all the people walking the switchback Navaho Loop trail down to the bottom of the canyon. There are at least 10 switchbacks going down in this picture.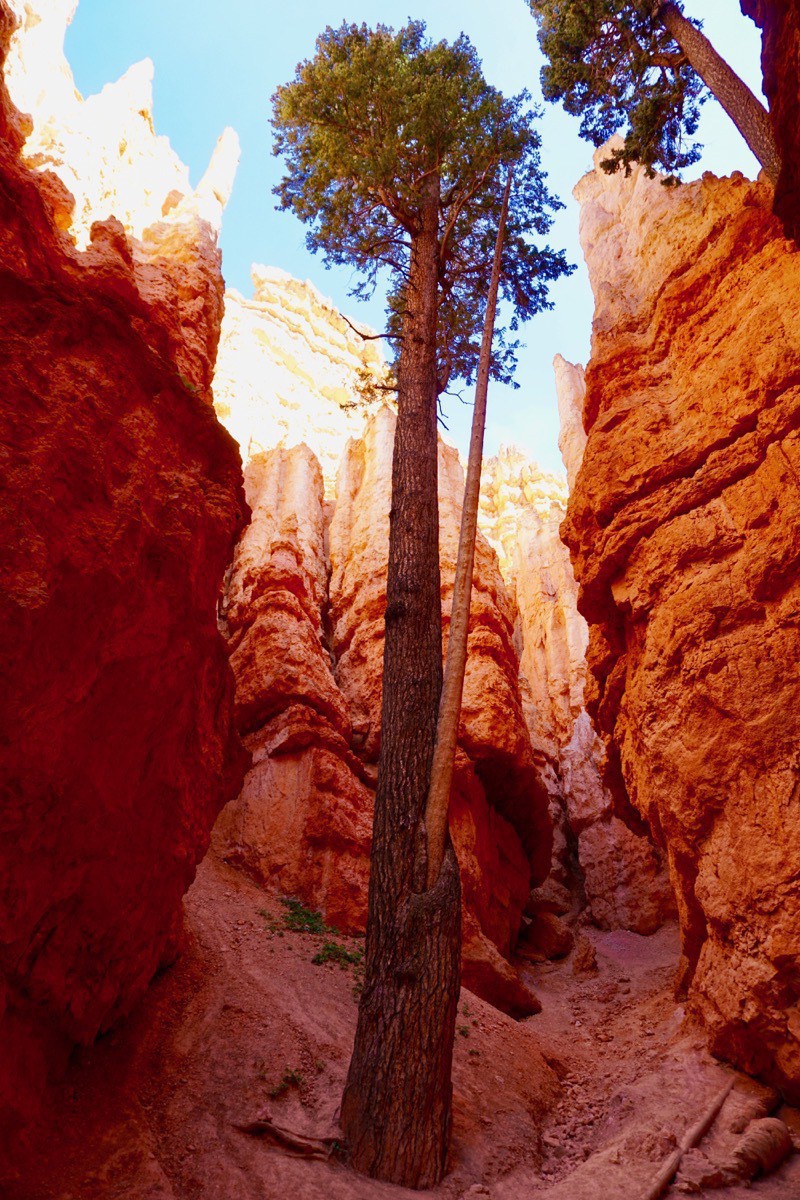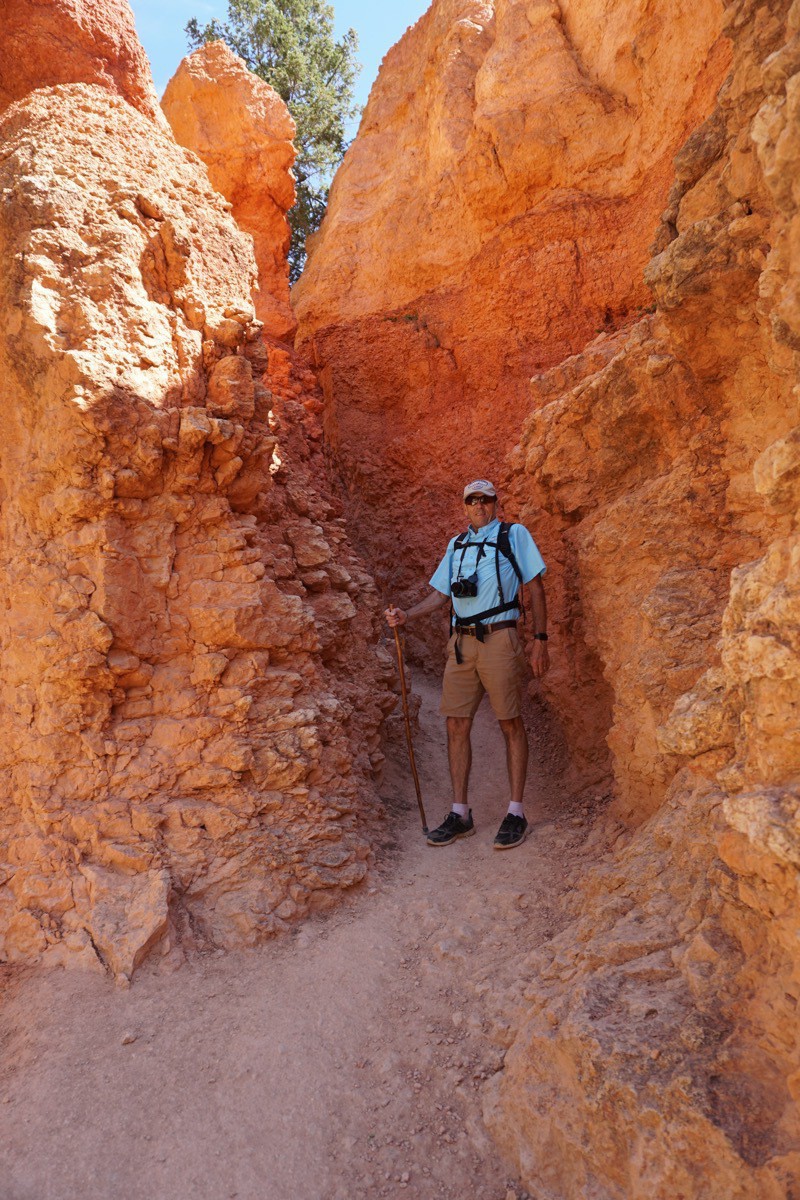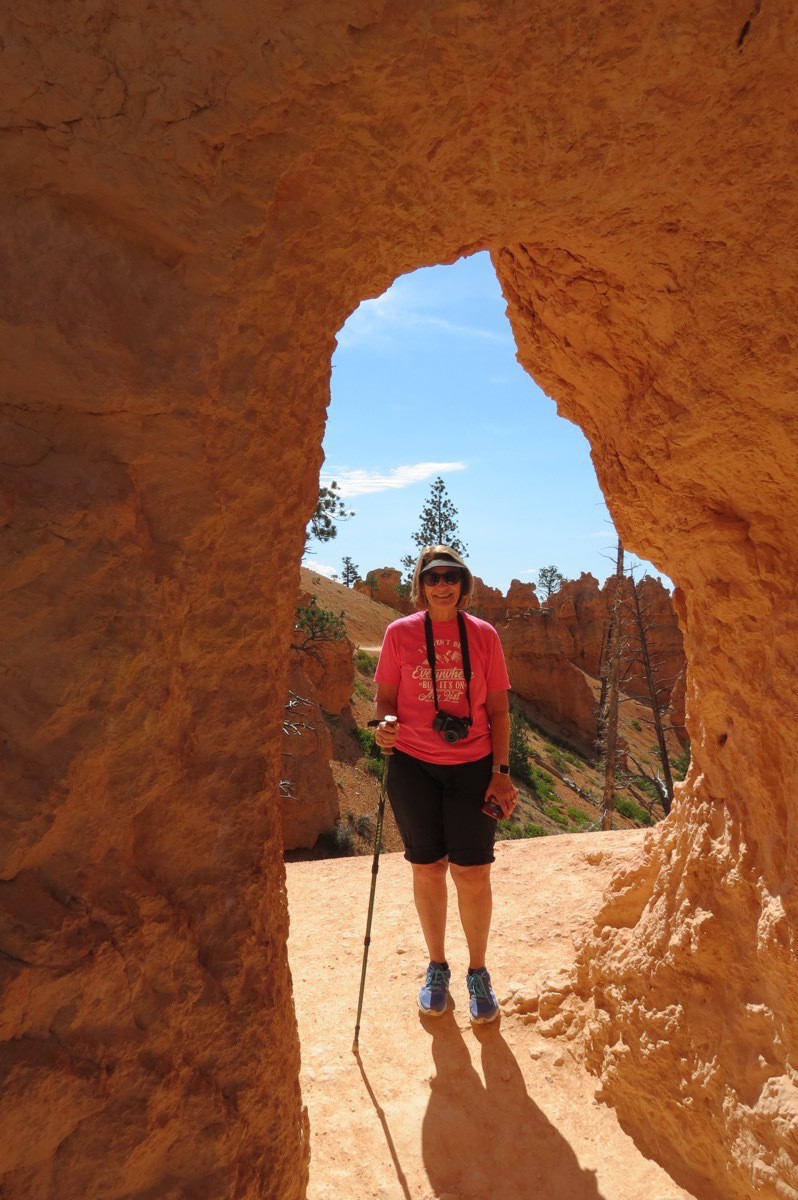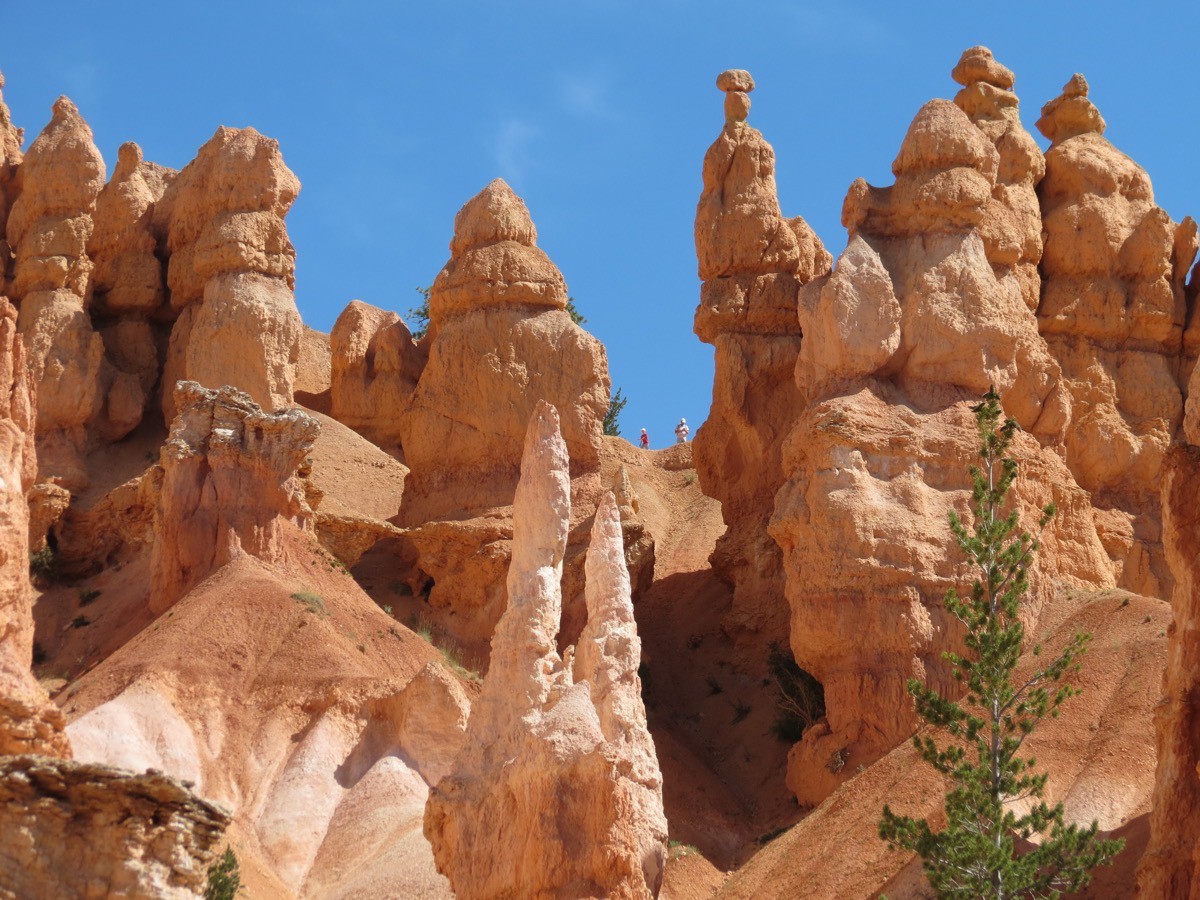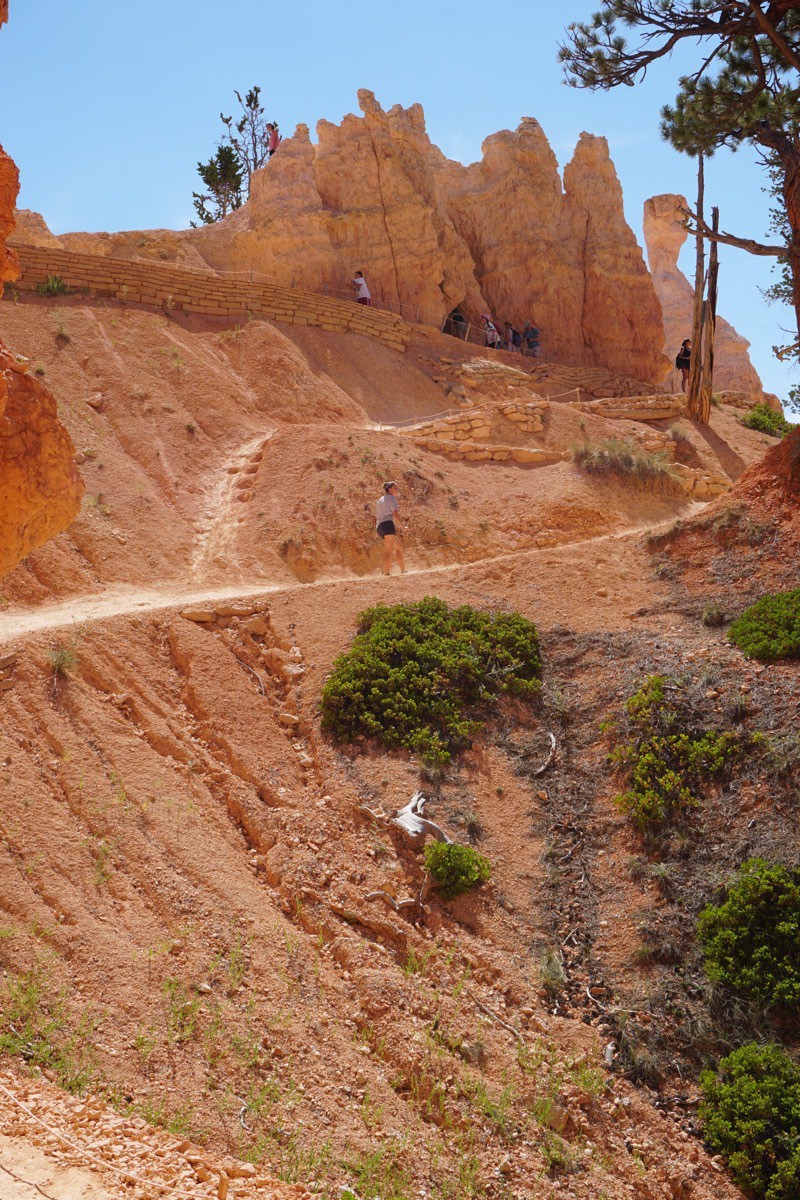 The trail back out of the canyon floor.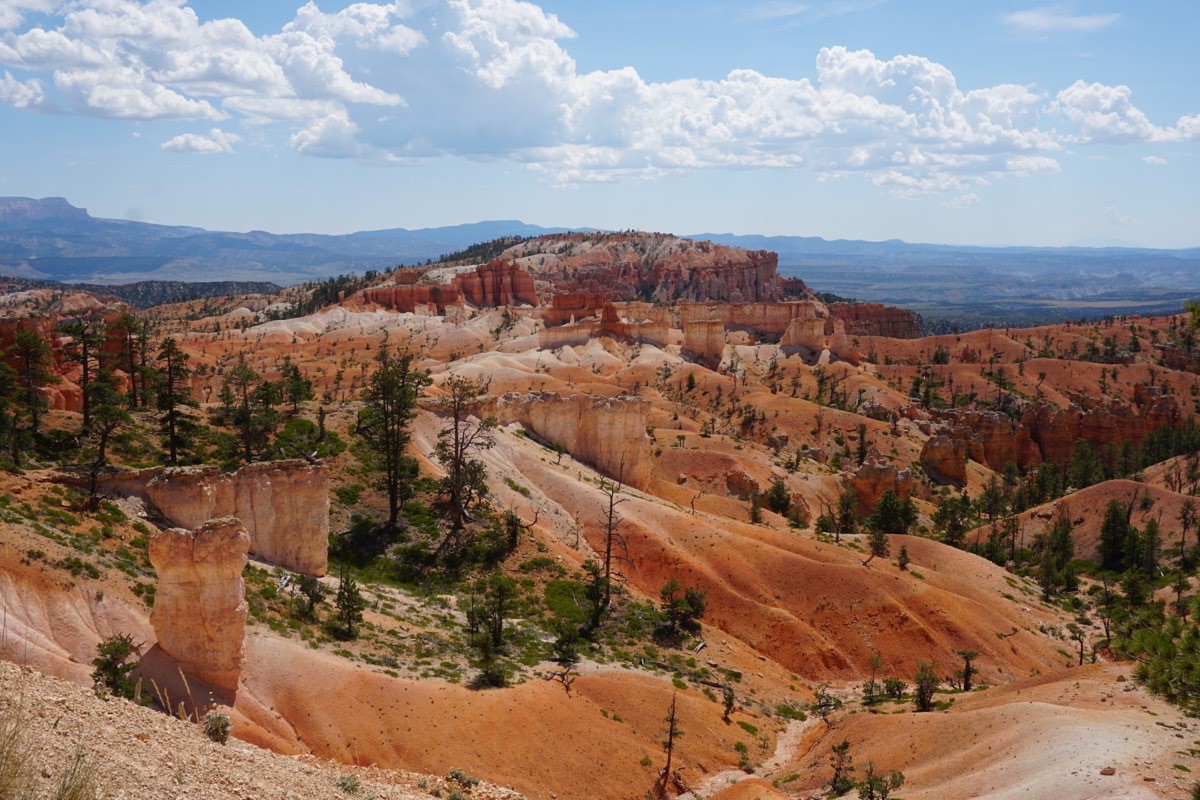 In the evening we drove the entire length of the main park road which is 18 miles.  The road ends at the park's highest elevation  of 9,115at Rainbow and Yovimpa Points.  We walked the Bristlecone Trail while we were there.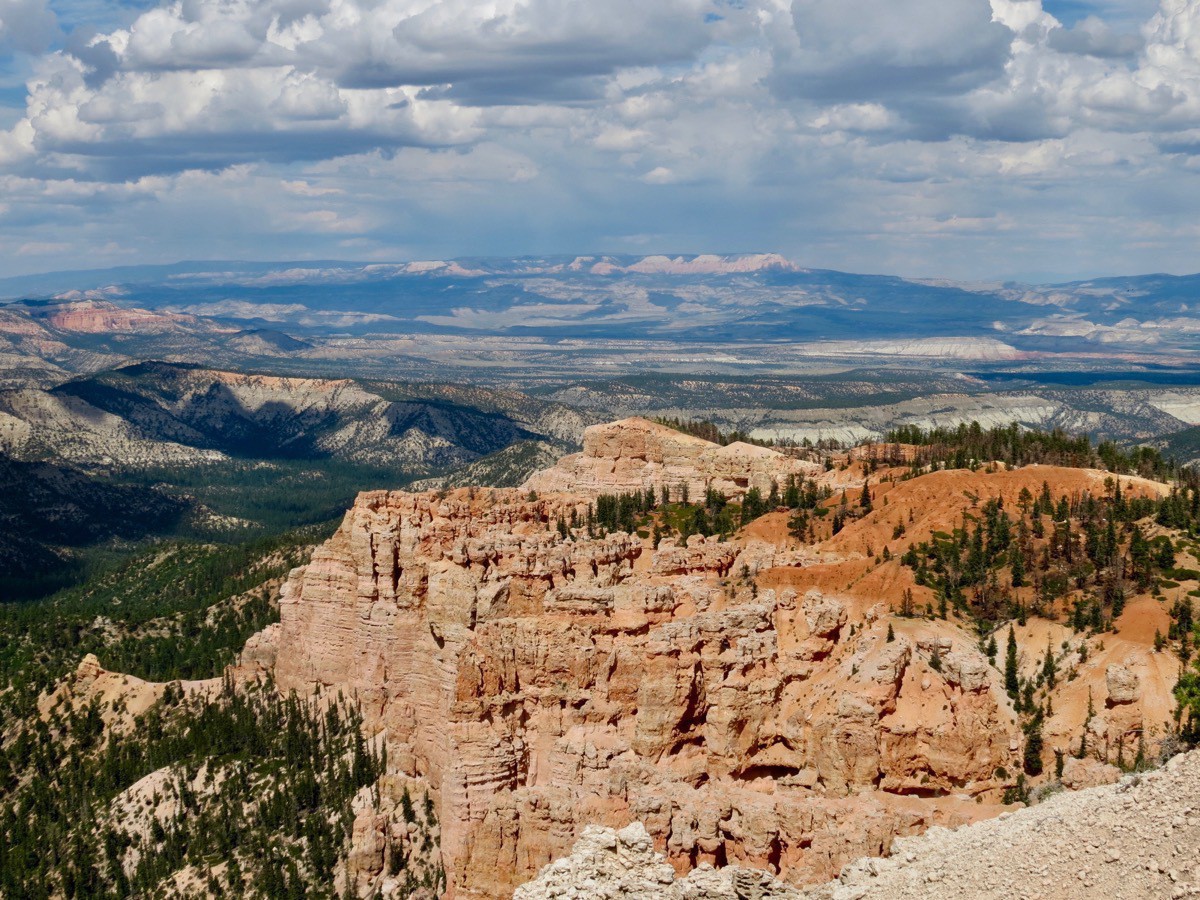 View from Rainbow Point.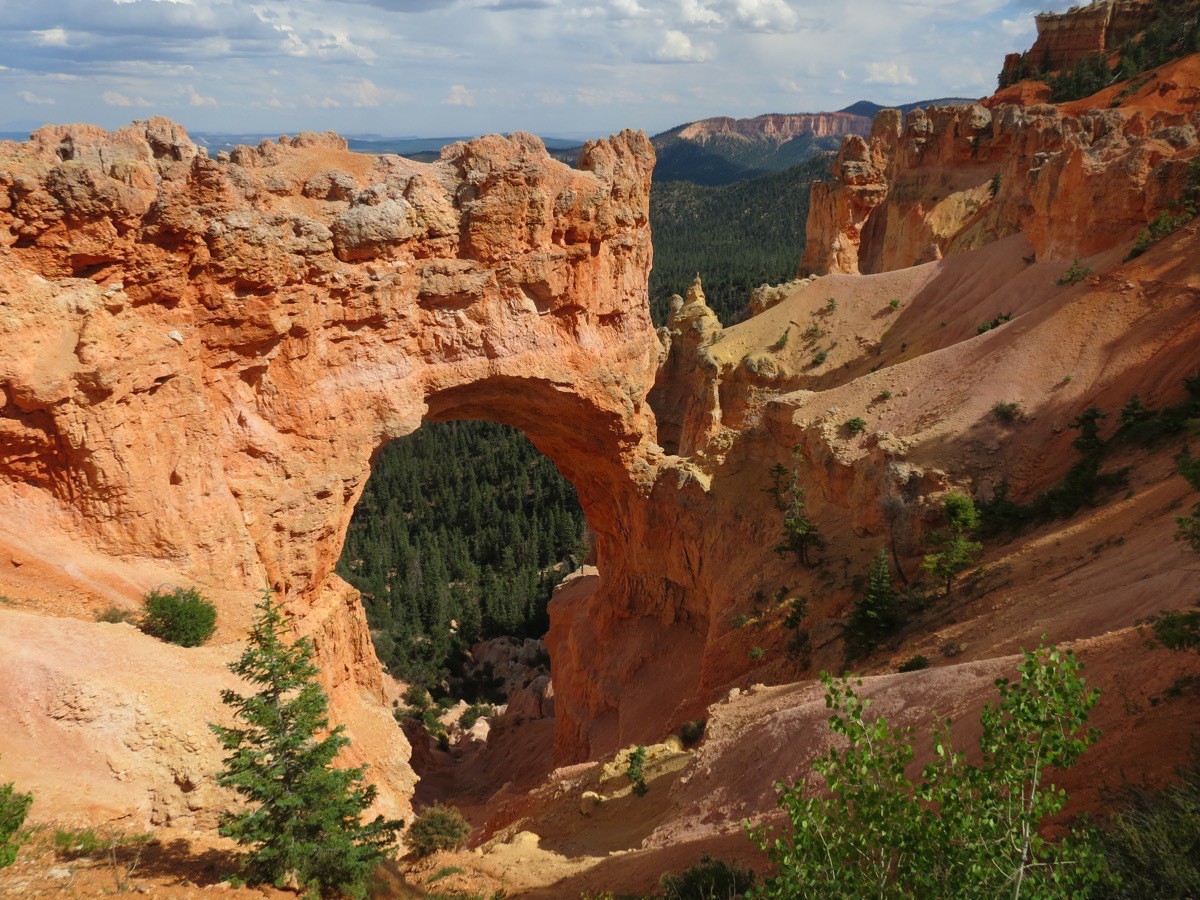 Natural Bridge
It was another great day!