Grand Staircase Escalante National Monument - Hike Though the Slot Canyons (Day 63)
We had the most amazing day today in Escalante National Monument!  We hired a guide James Dome who drove us 26.5 miles down the  Hole in the Rock dirt road to hike in the Peekaboo, Spooky and Dry Fork Slot Canyons.  A high 4 wheel drive vehicle is necessary to drive the very end of this road near the parking lot for the slots, but I can't imagine hiking these three slot canyons without the expertise of our knowledgable guide!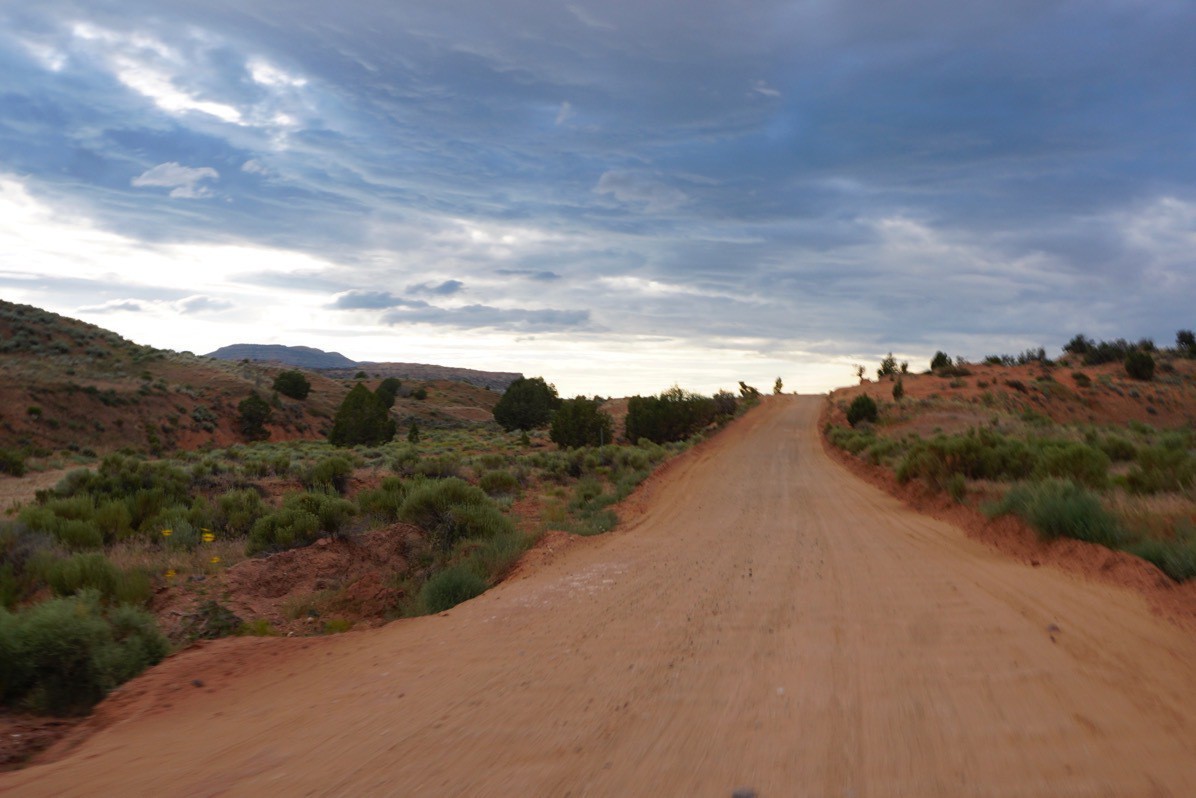 Hole in the Rock Road
The first part of the hike was down a steep rock face that James called The Quilt.  We walked across it for a while before we started to descend.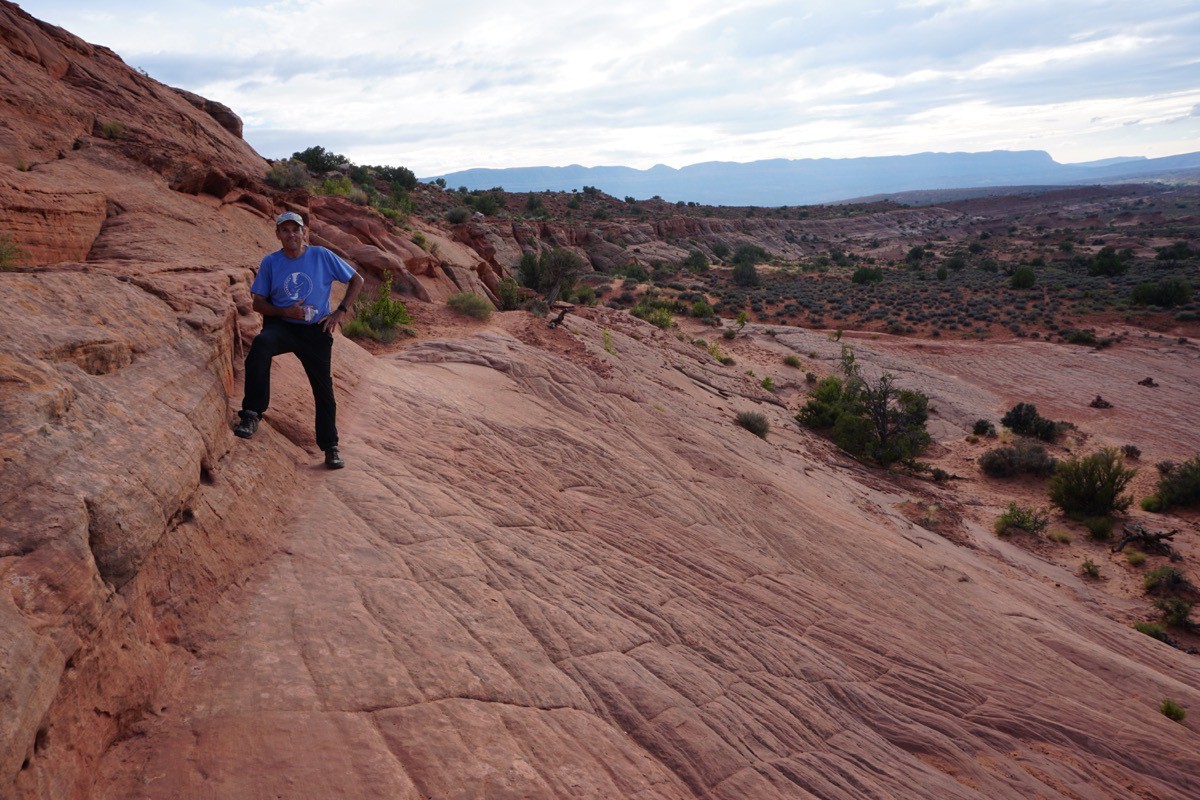 Heights are not my best friend so I tried not to look down and instead just watched my feet.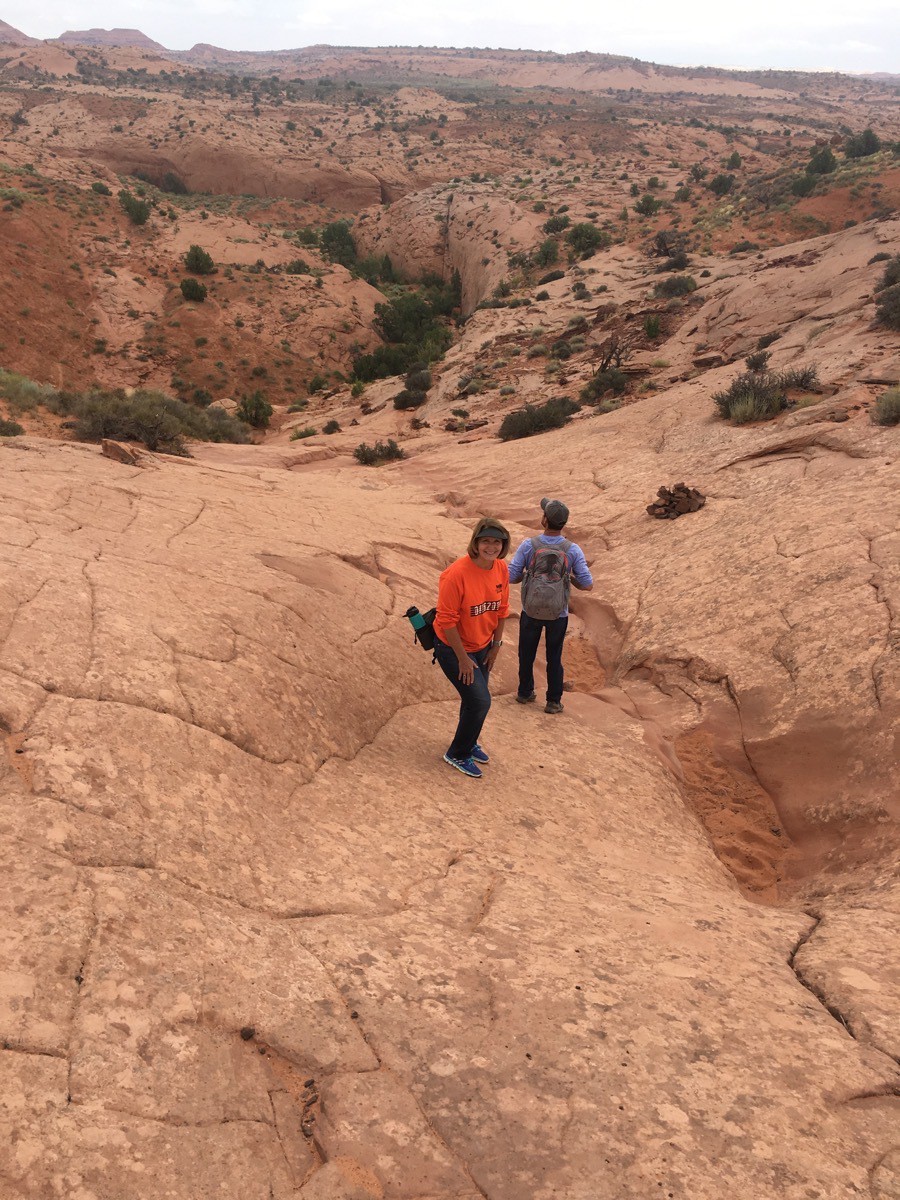 Going down, down, down.
The first slot we hiked and squeezed through was Peek A Boo.  It was about a 10' climb to get into the slot and our guide and Tom handled that climb with ease.  James threw a rope down for me to hold onto so I could climb up.  I definitely didn't find it as easy as those two!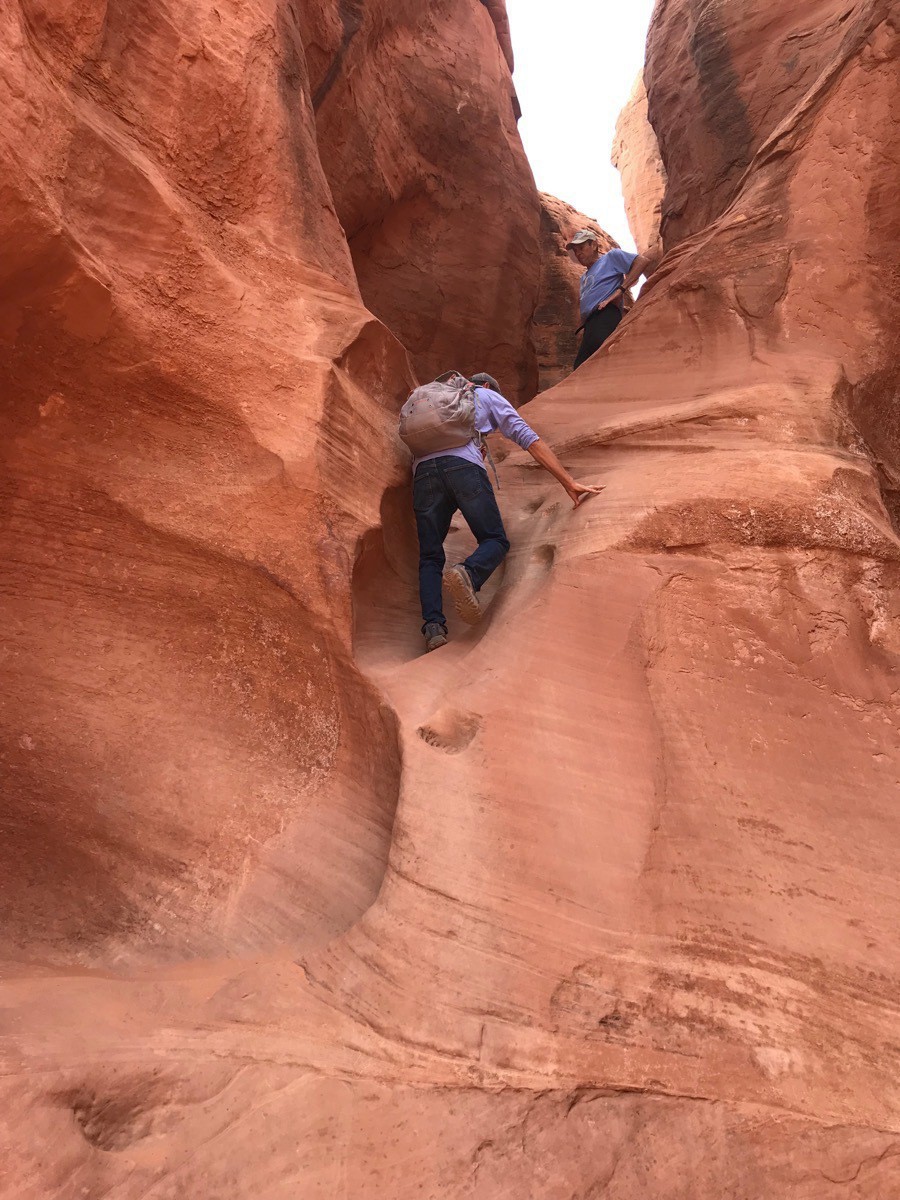 Here, we had to straddle the rock to get over to the other side.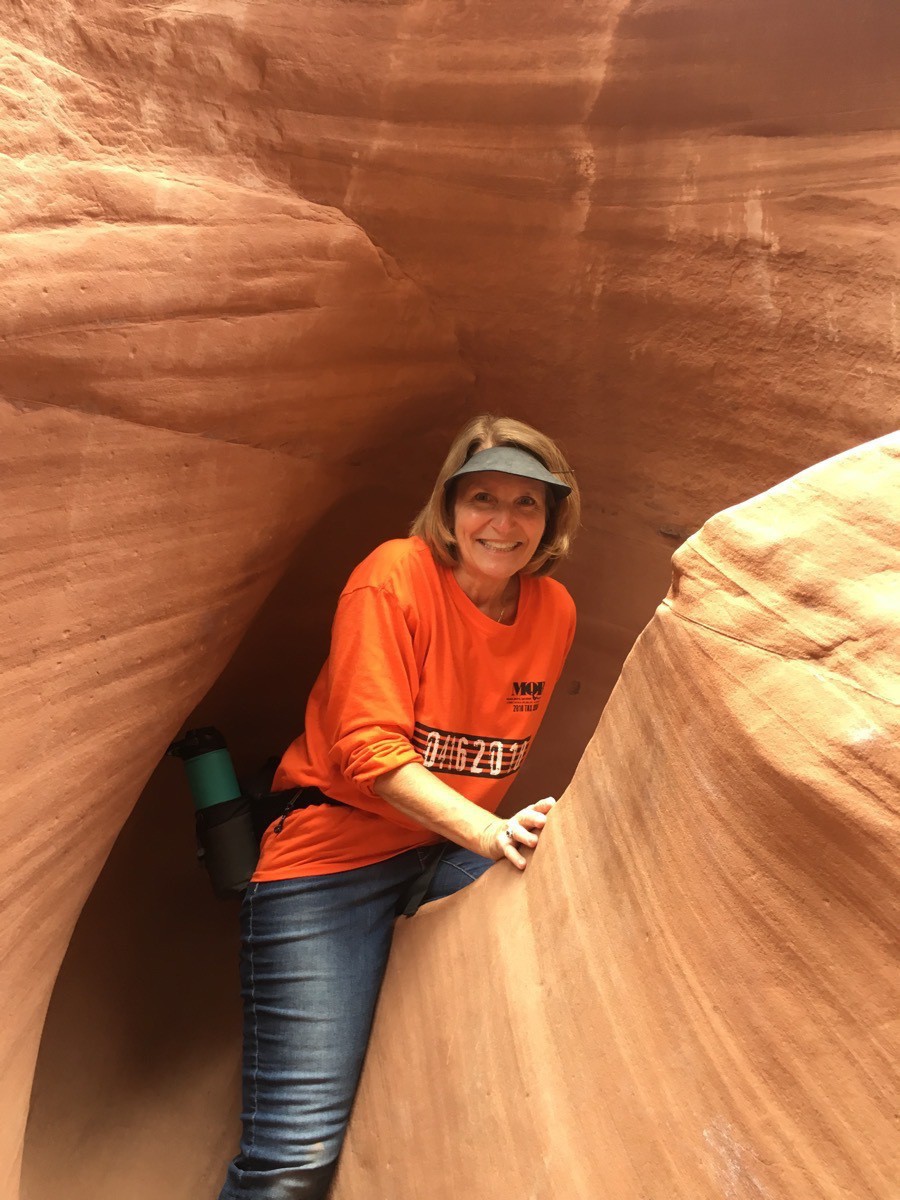 Absolutely amazing beauty!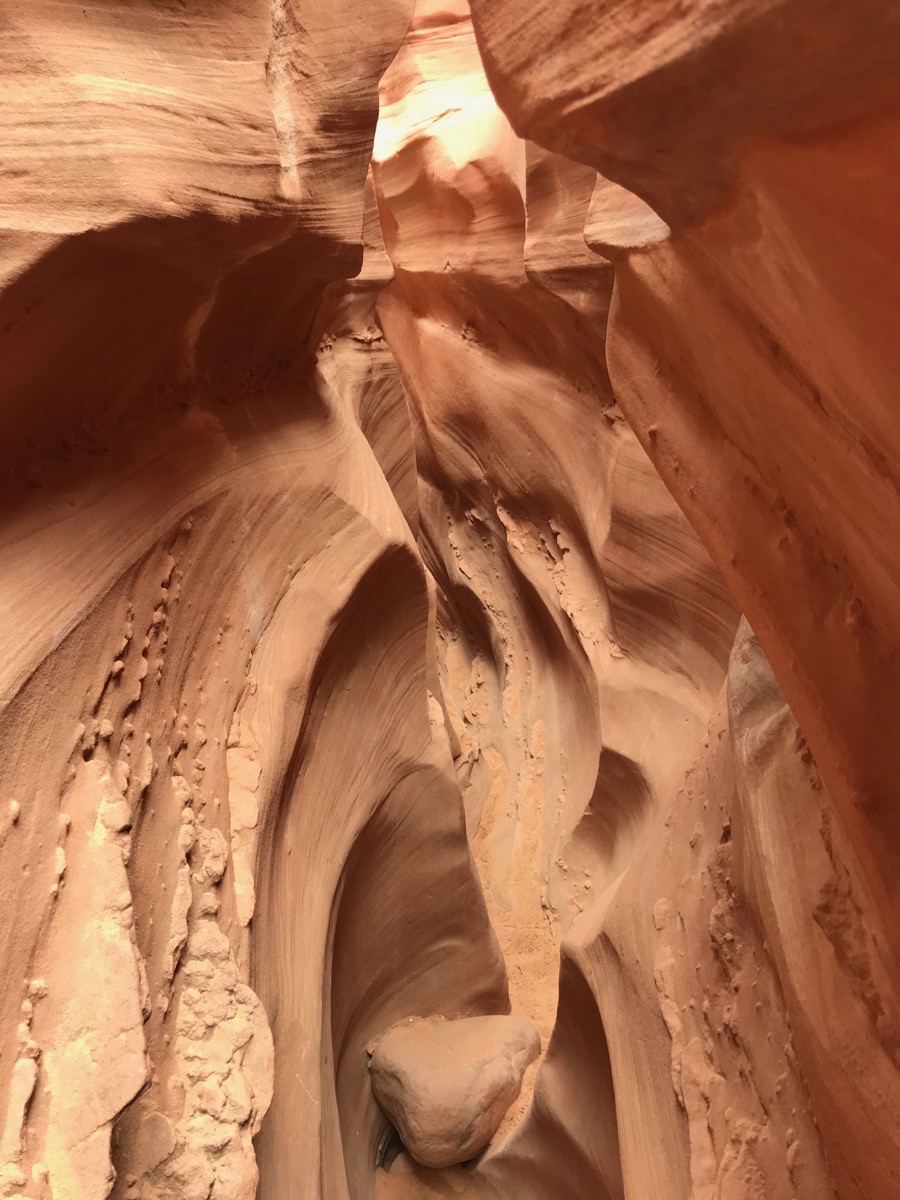 Here we are coming out of Peek A Boo.  Next we walked .5 miles before entering Spooky.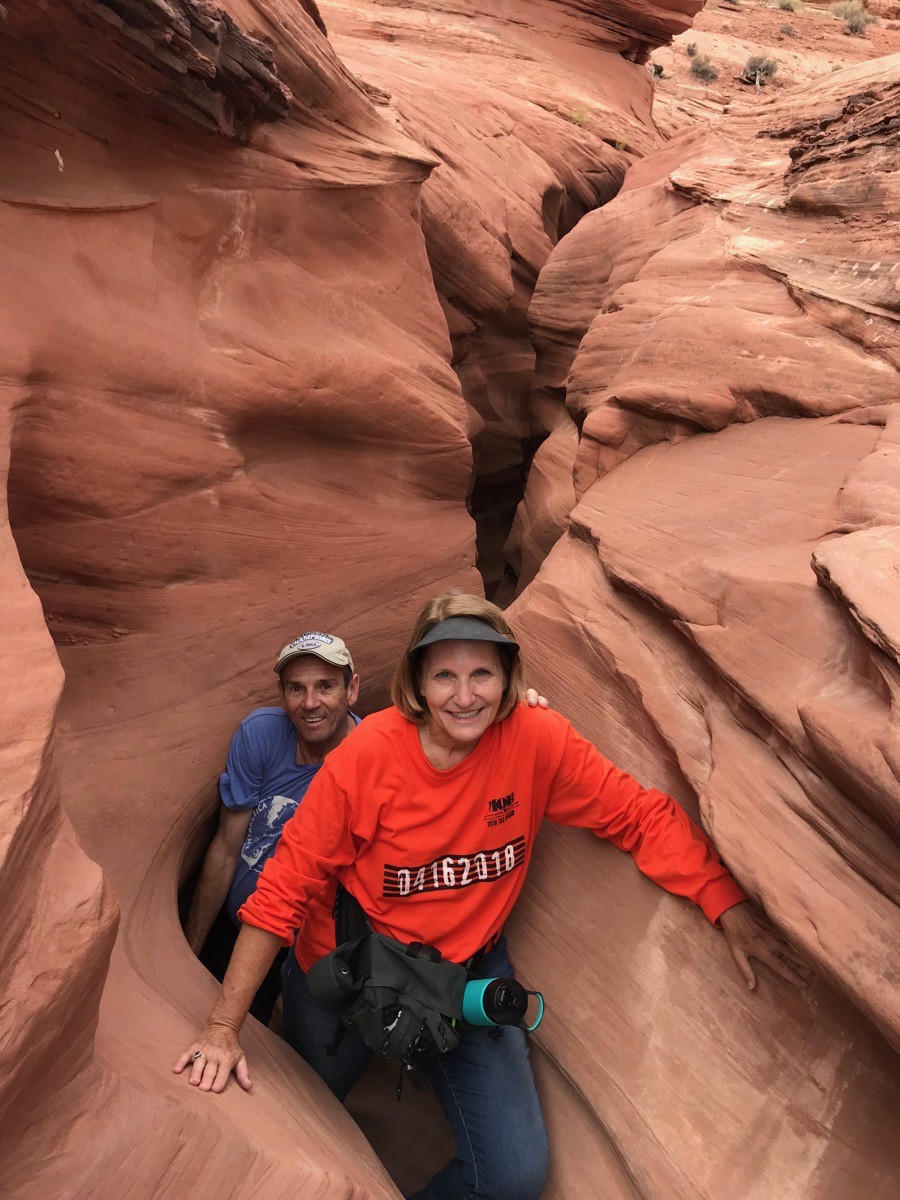 We had to drop down about ten feet to get into the Spooky Slot Canyon.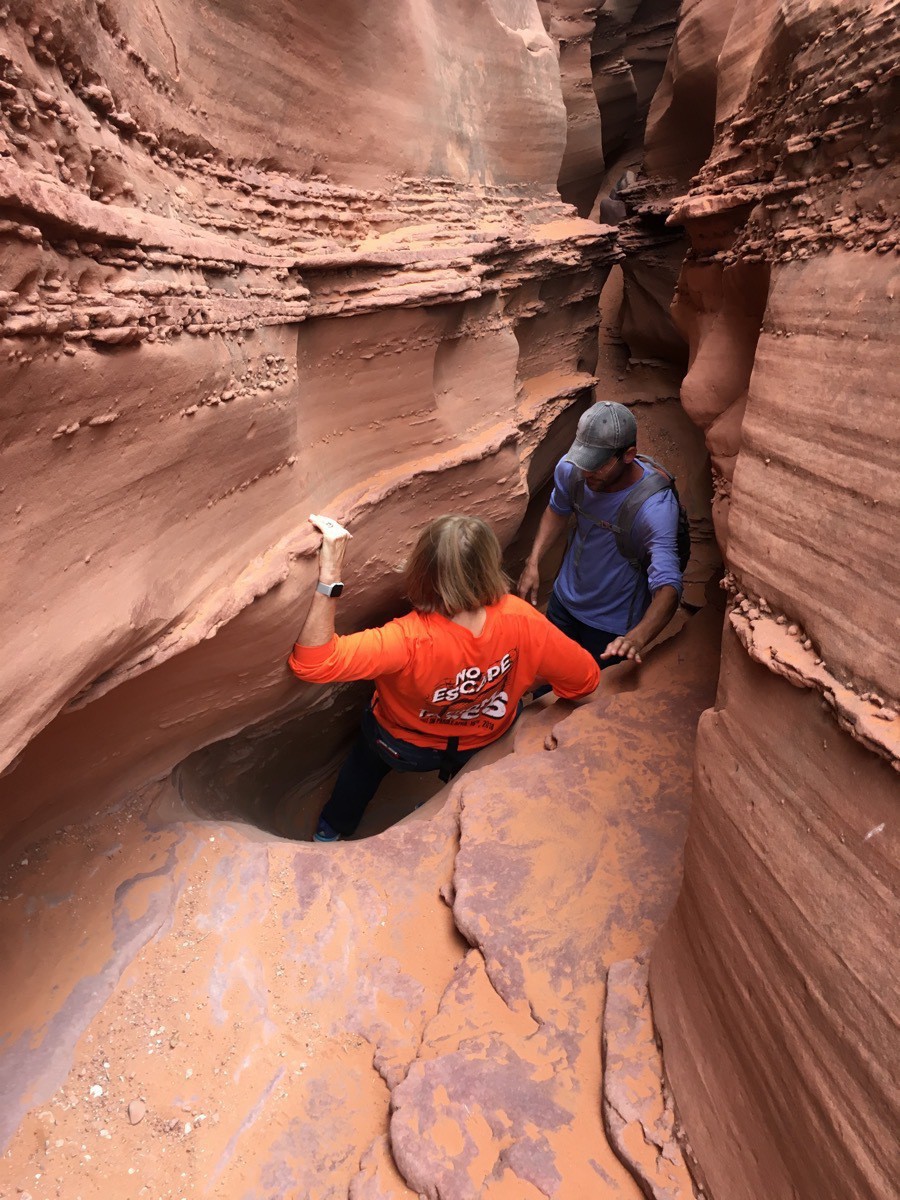 Lots of small places to climb around to get through the slot.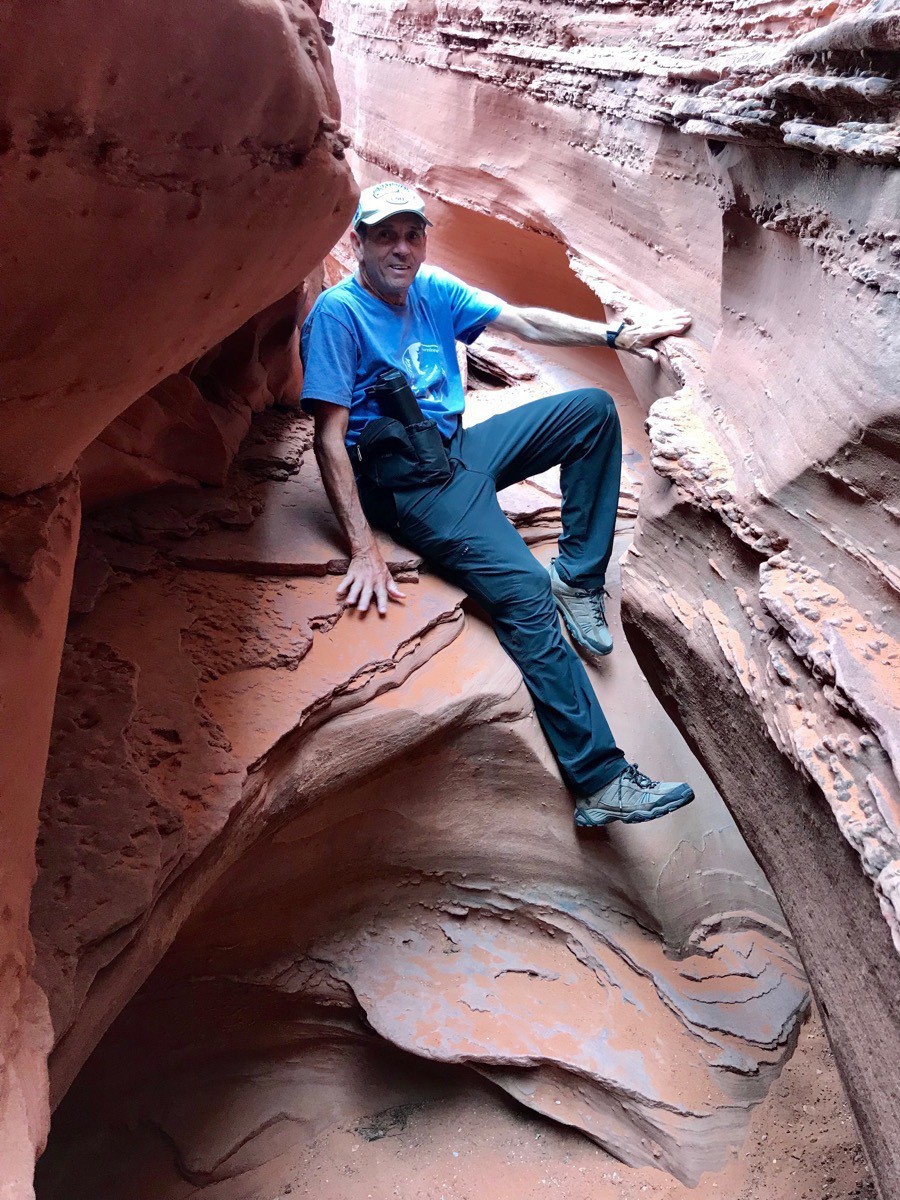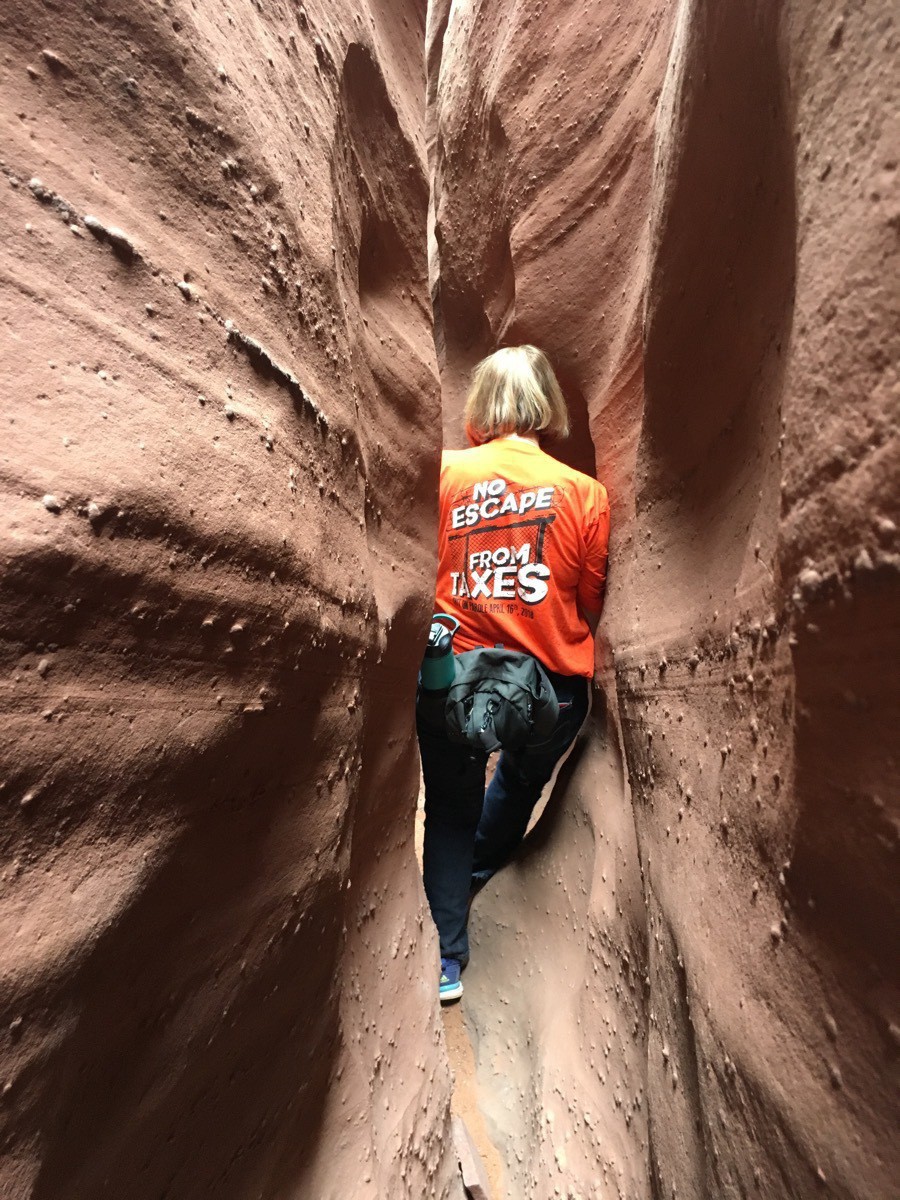 There is even a small arch inside the slot.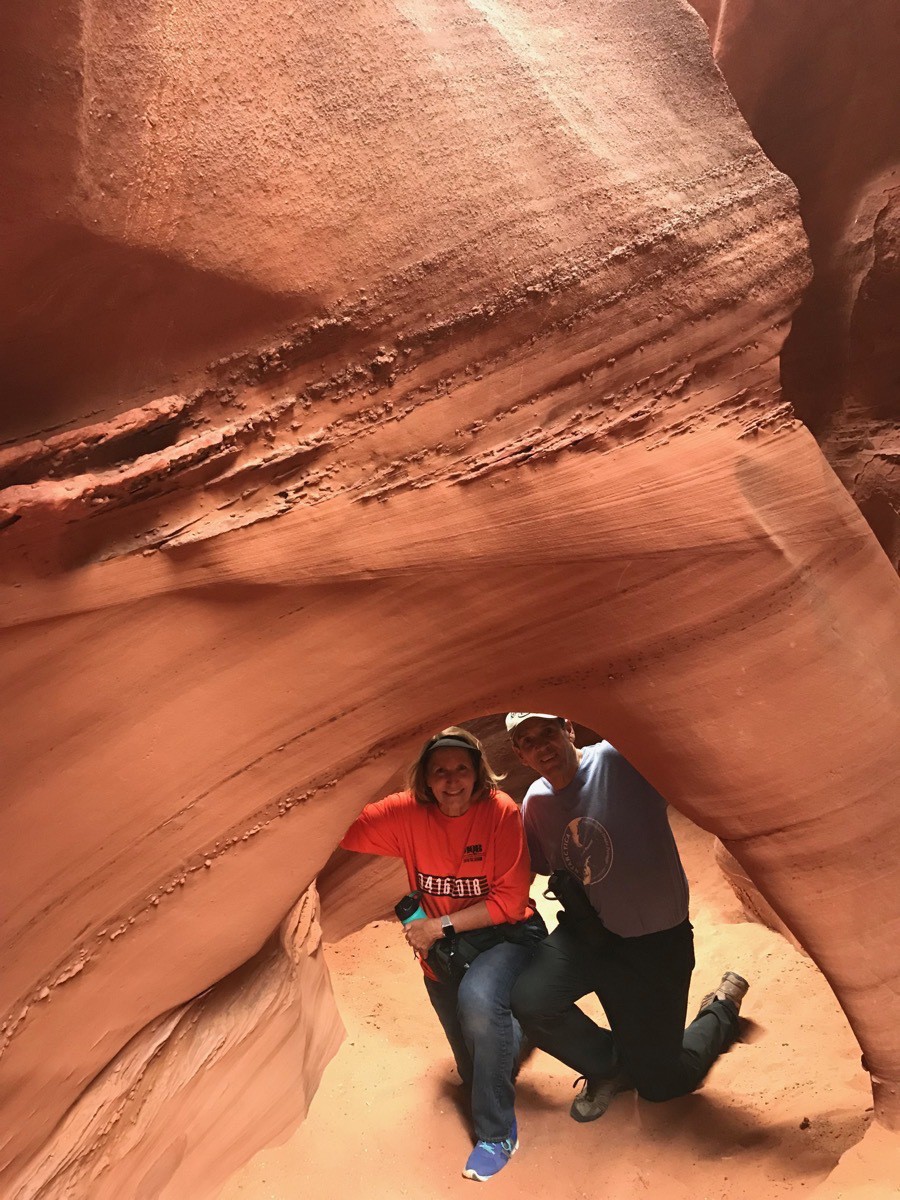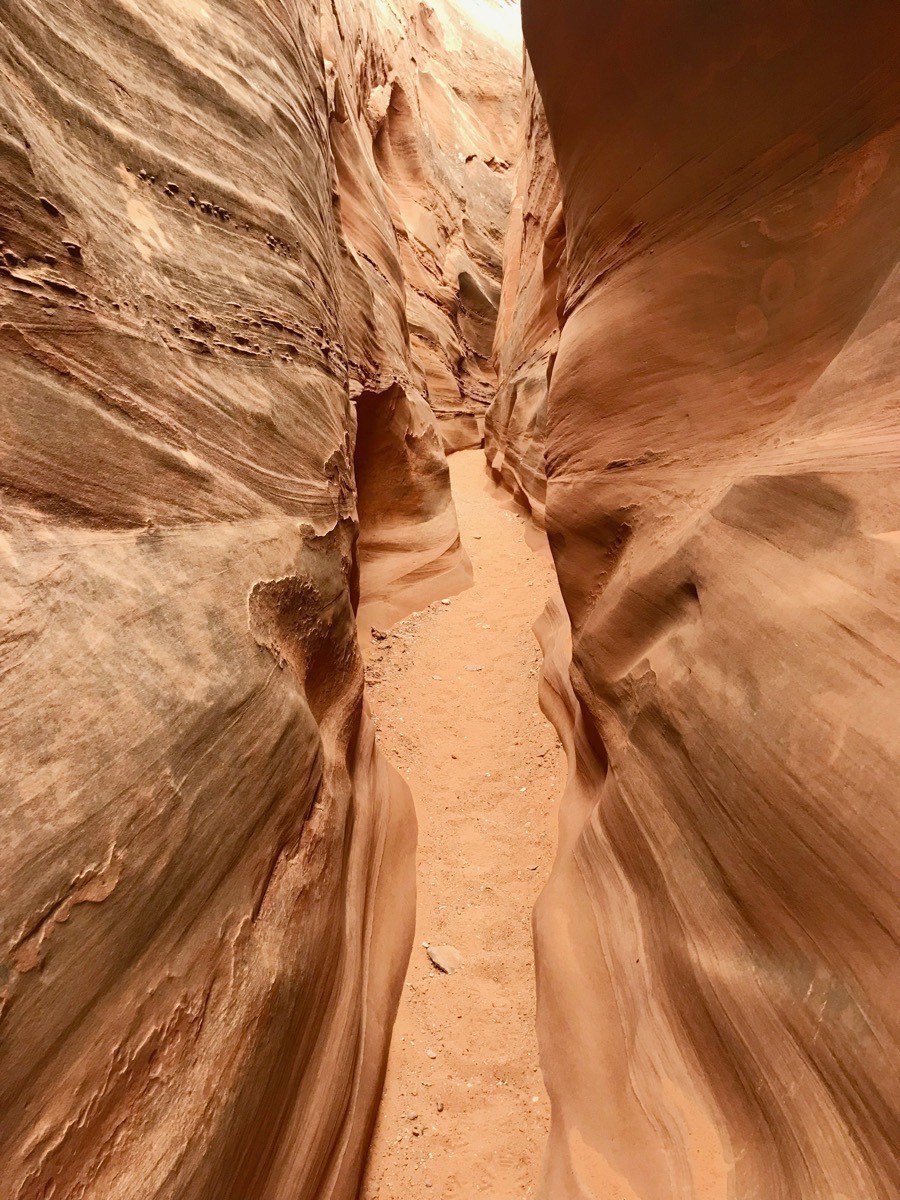 There's not much extra space to m maneuver in some places.  It was so narrow we had to walk sideways through much of the slot.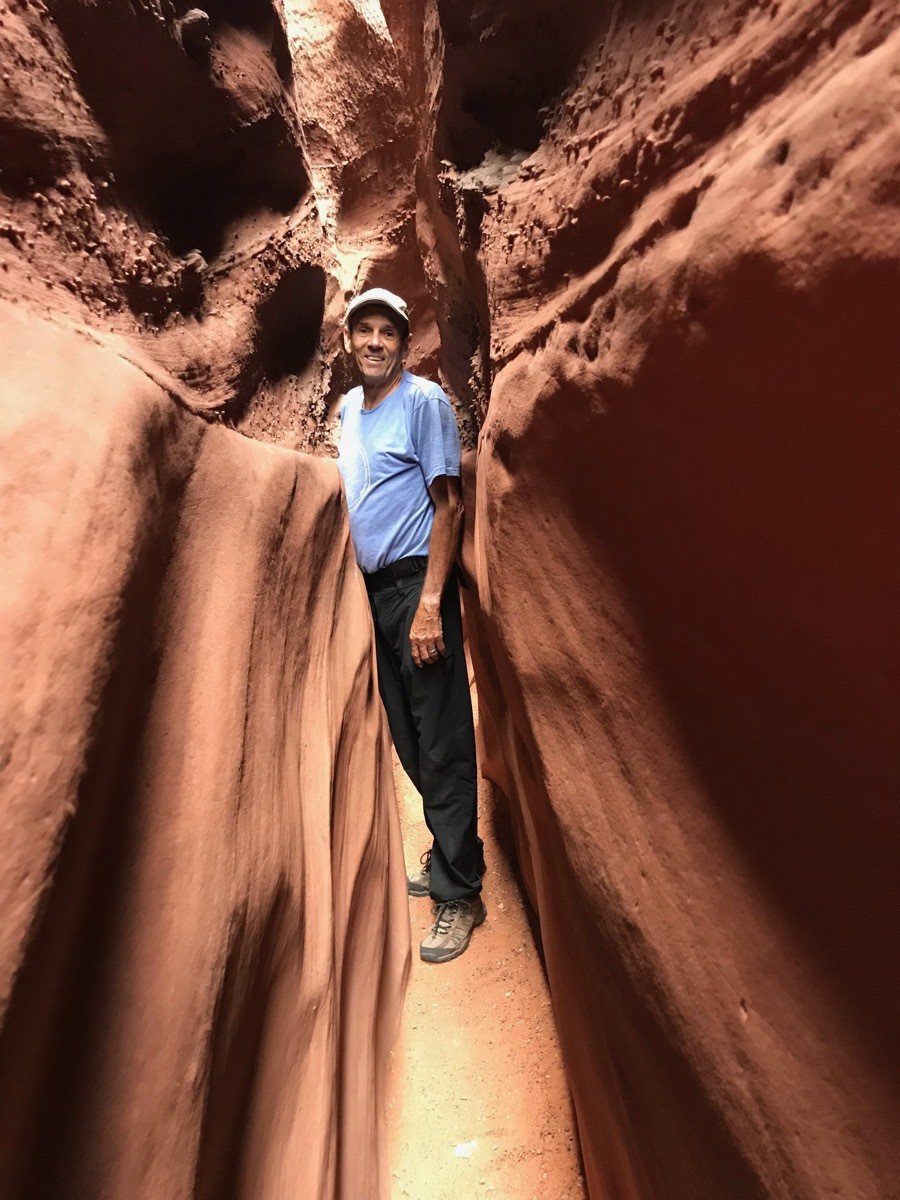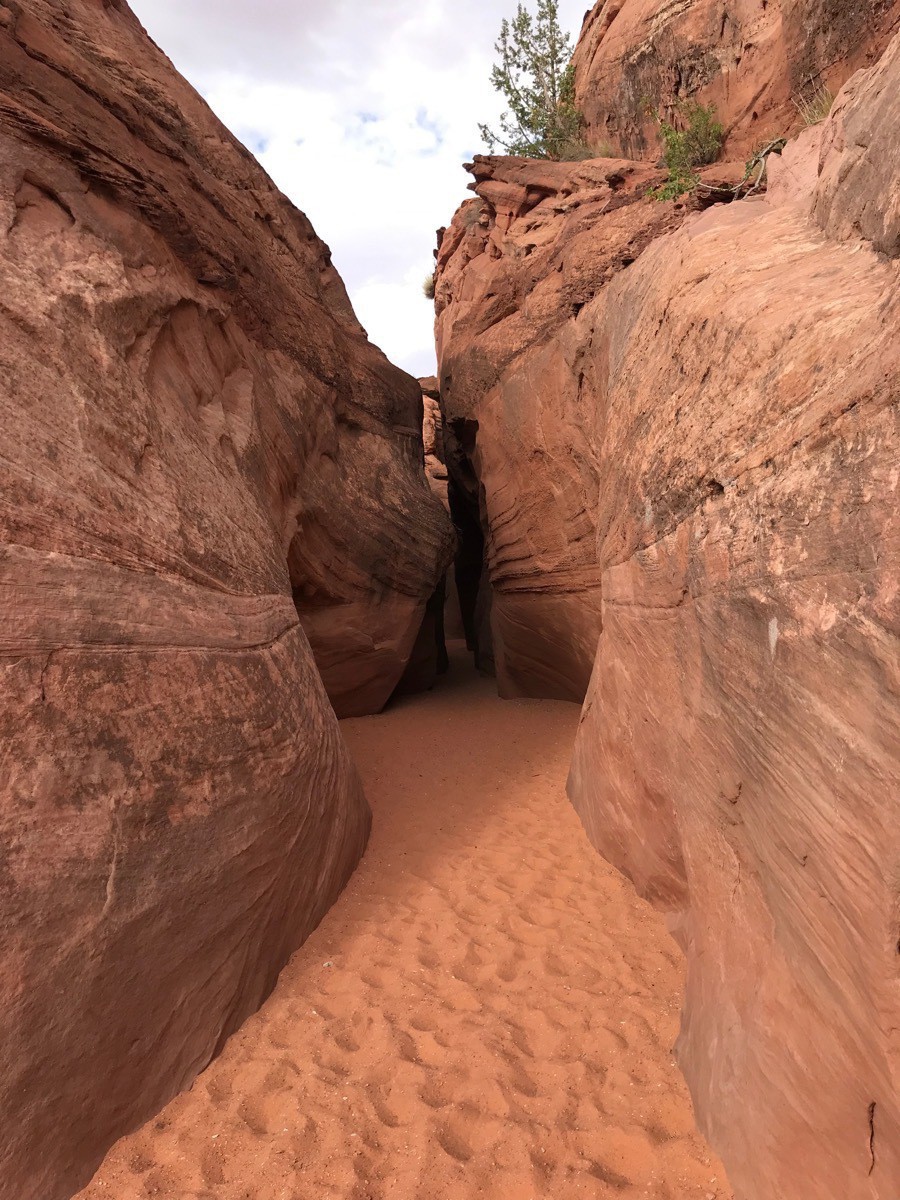 At the end our walk back out of the canyon and up the steep rock face to get back to the parking lot.