Scenic Byway 12 - Torrey to Escalante, Utah (Day 62)
Today we drove the beautiful Scenic Byway 12 from Torrey to Escalante through Grand Staircase Escalante National Monument.  It was a 65 mile drive on a sometimes SCARY road, but the scenery was magnificent.  We traveled over two highway grades of 14% and some of the road had shear drop-offs with no guard rails on both sides at one time (I didn't take any pictures of that because I wasn't looking).  Tom did an excellent job of driving our 36' Big Hat (our motorhome) that was pulling the Honda CRV with our bicycles on the back rack with a combined length of 58'.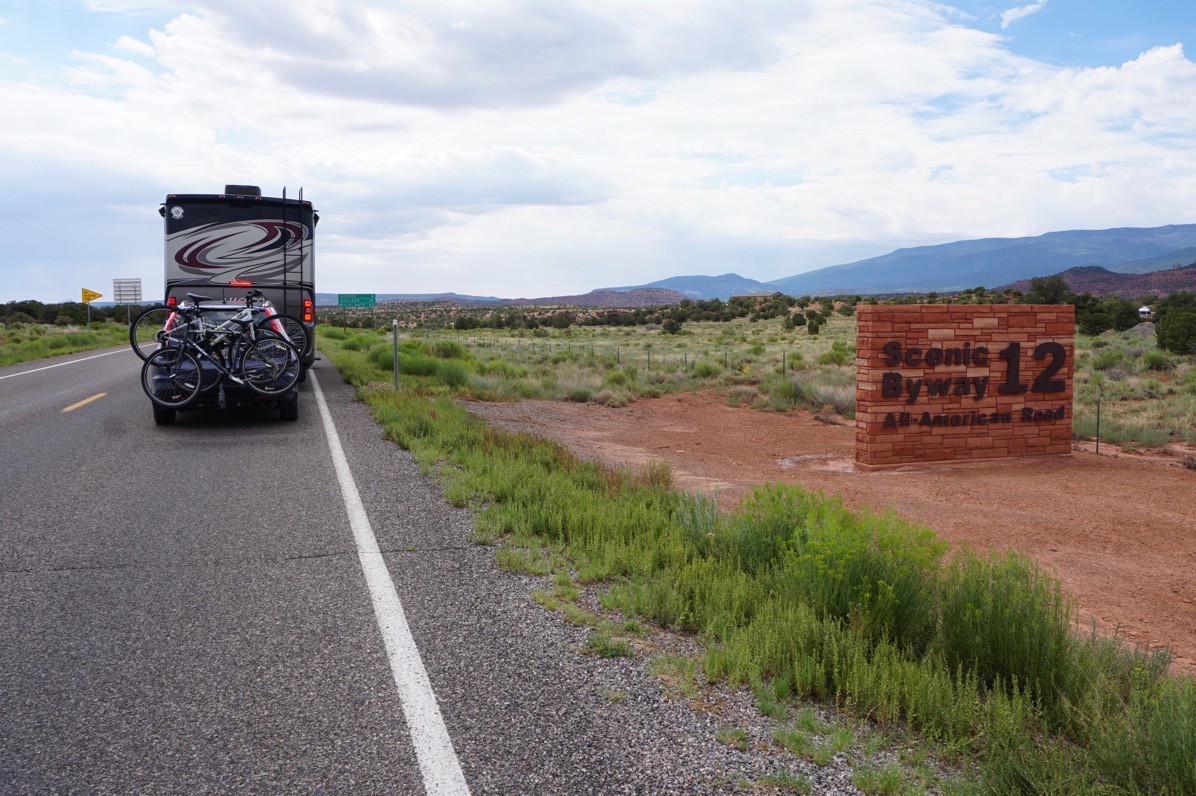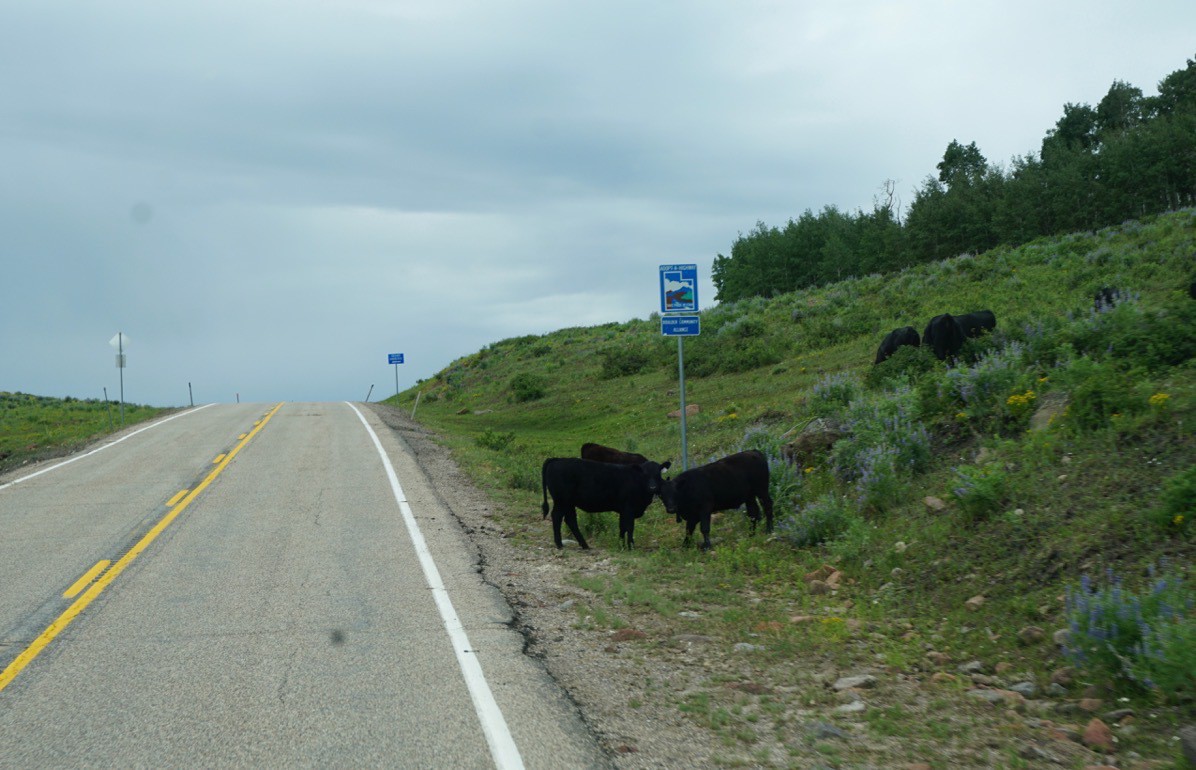 There were also cows grazing on the side of the road because it was open range.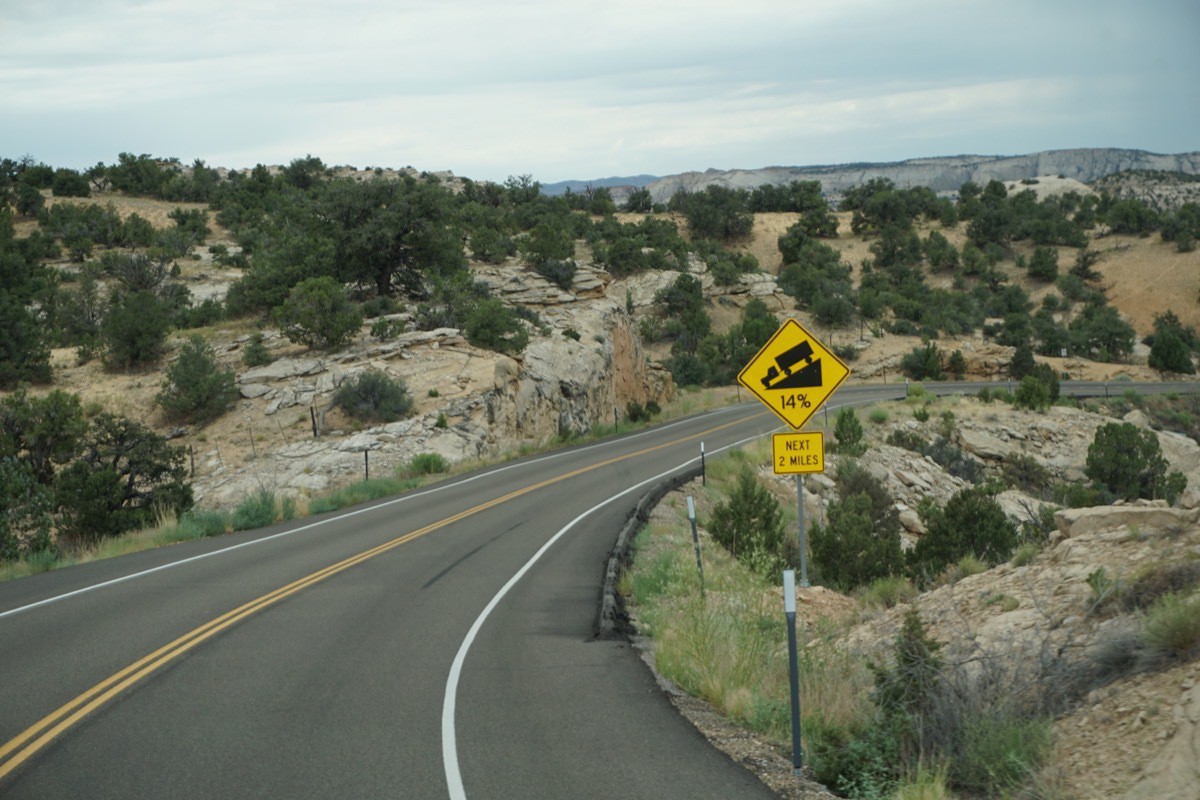 See that 14% grade sign???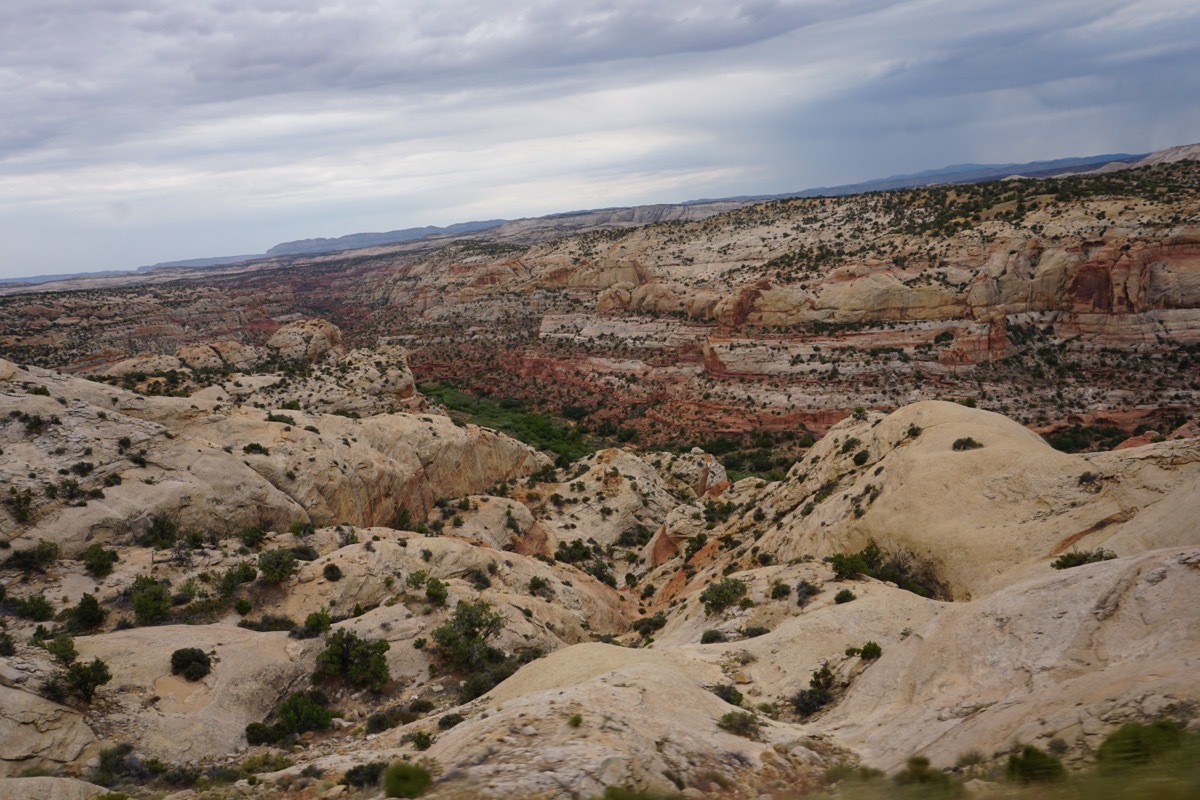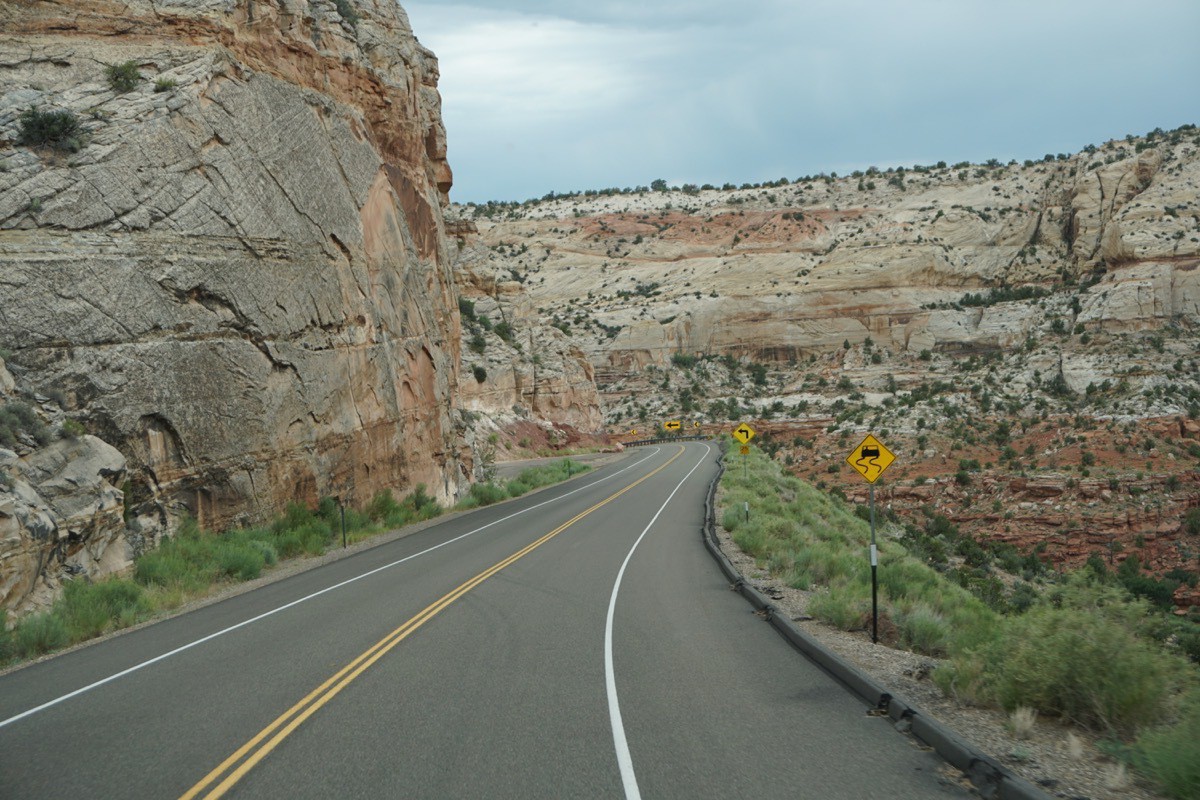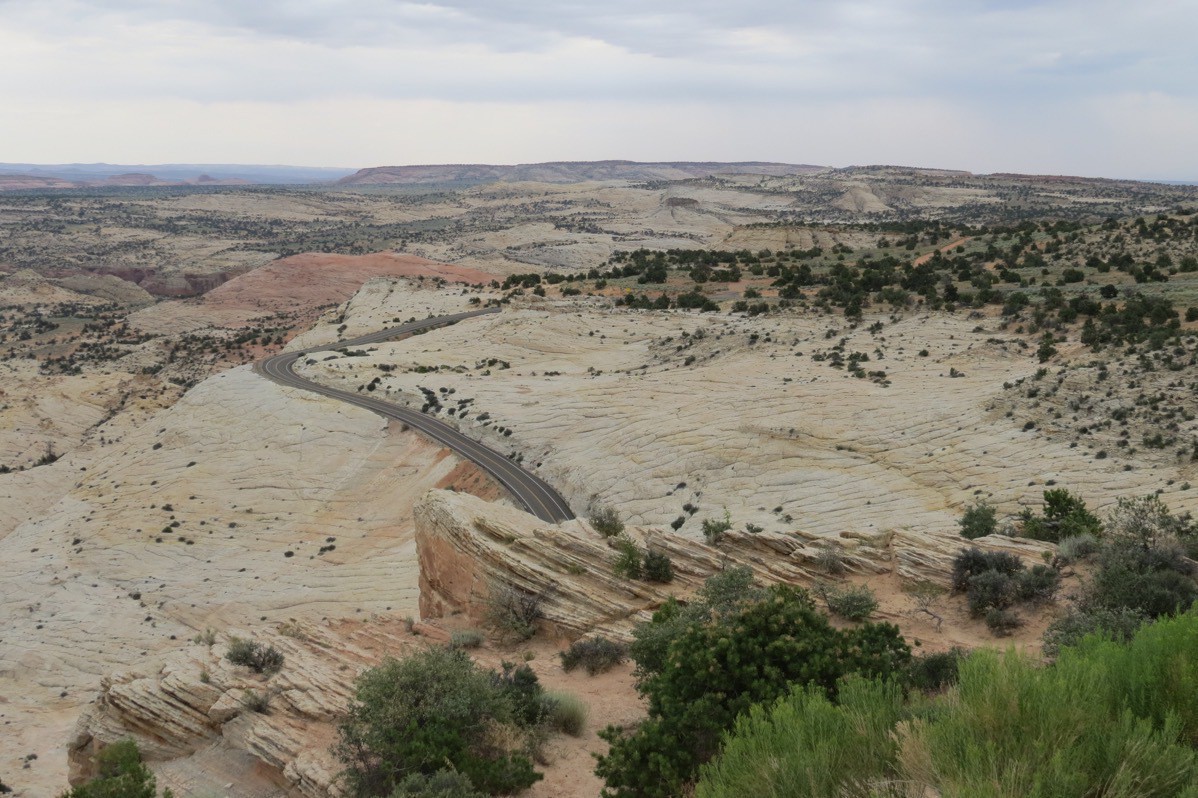 Devil's Garden in Grand Staircase National Monument
After we set up Big Hat in the Canyons of Escalante RV Park, we drove to Devil's Garden, an area featuring hoodoos, natural arches and other sandstone formations.