Capital Reef National Park Day 3
This morning we drove back into the park from our campground in Torrey, UT.  Our first destination was the hike to Hickman Bridge, a 133 foot natural bridge.  Along the way there were beautiful views of the canyon below.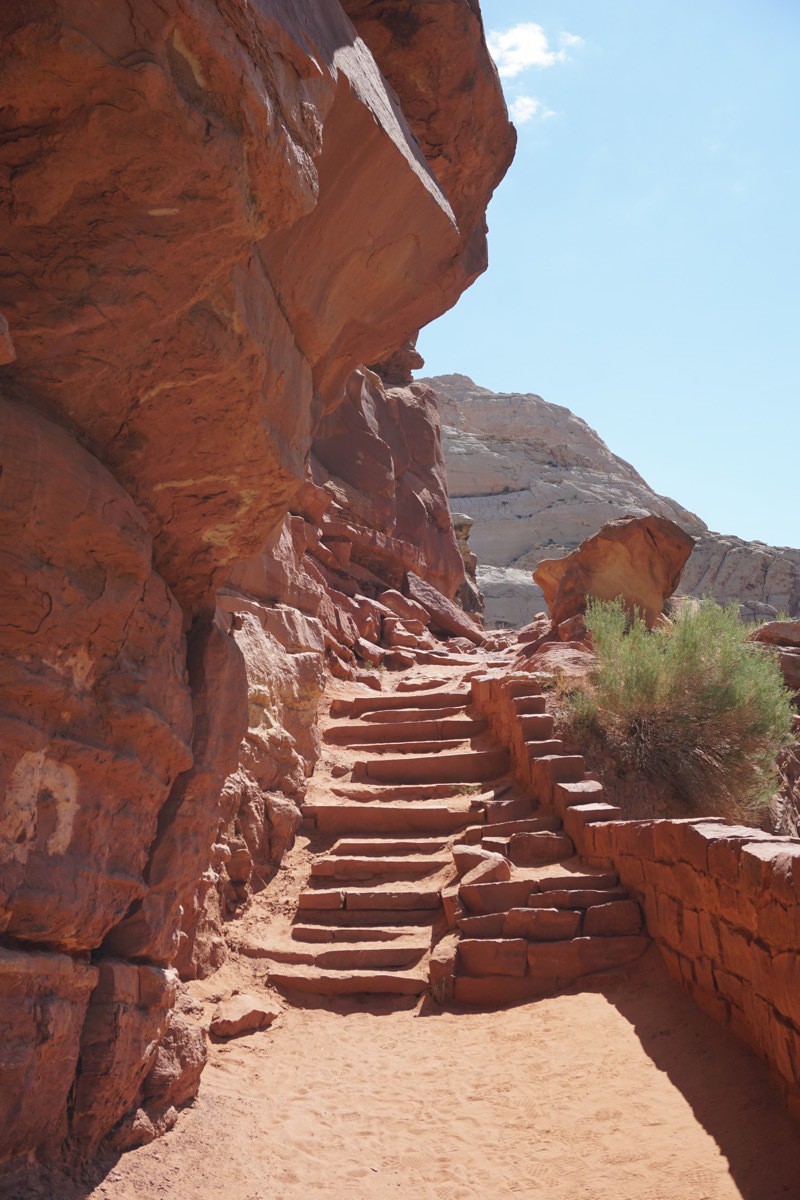 The trail starts here.  The trail is 1.8 miles long and has an elevation gain of 400 feet.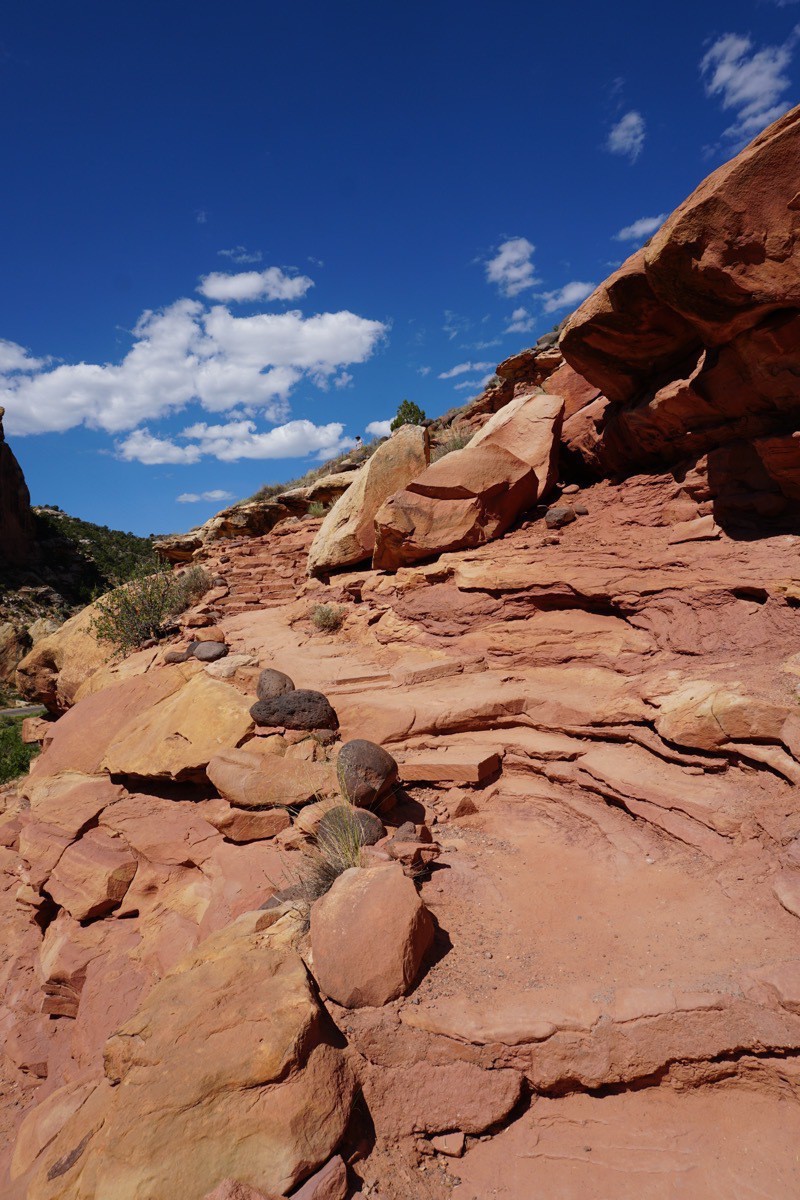 The trail keeps going up, up, up!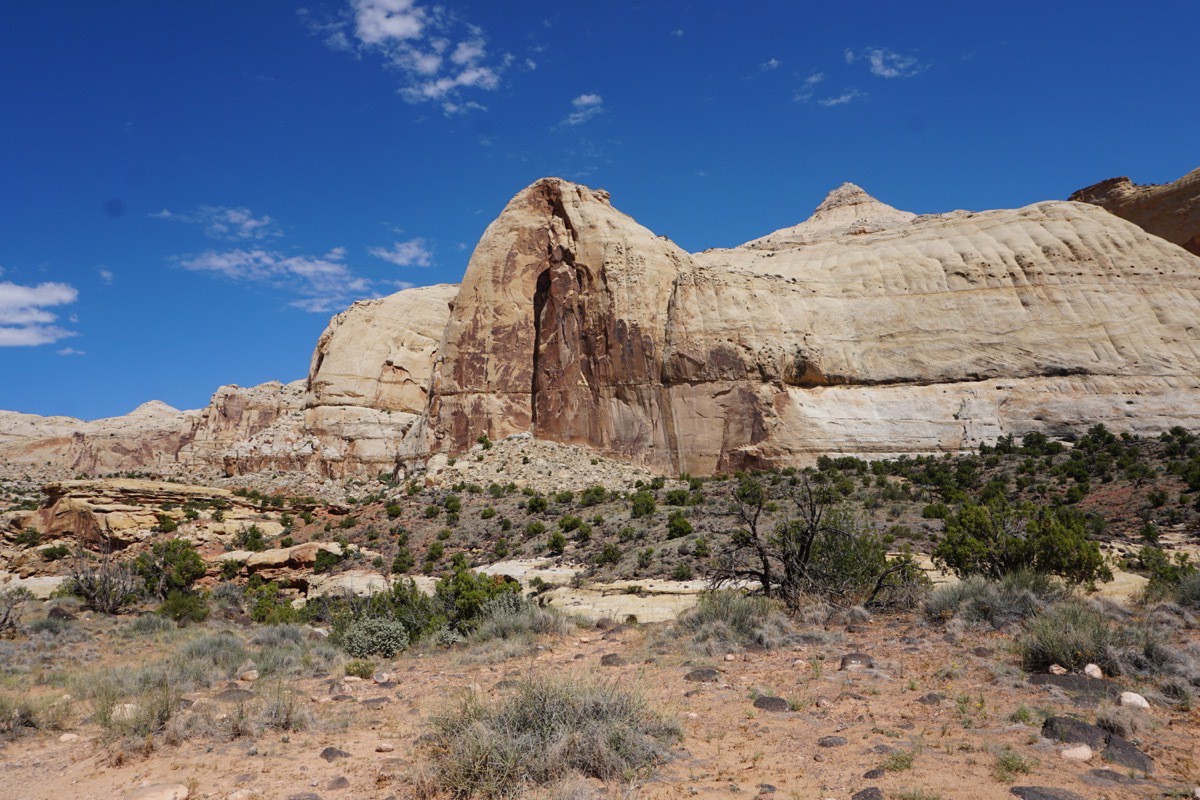 Another giant rock formation along the way.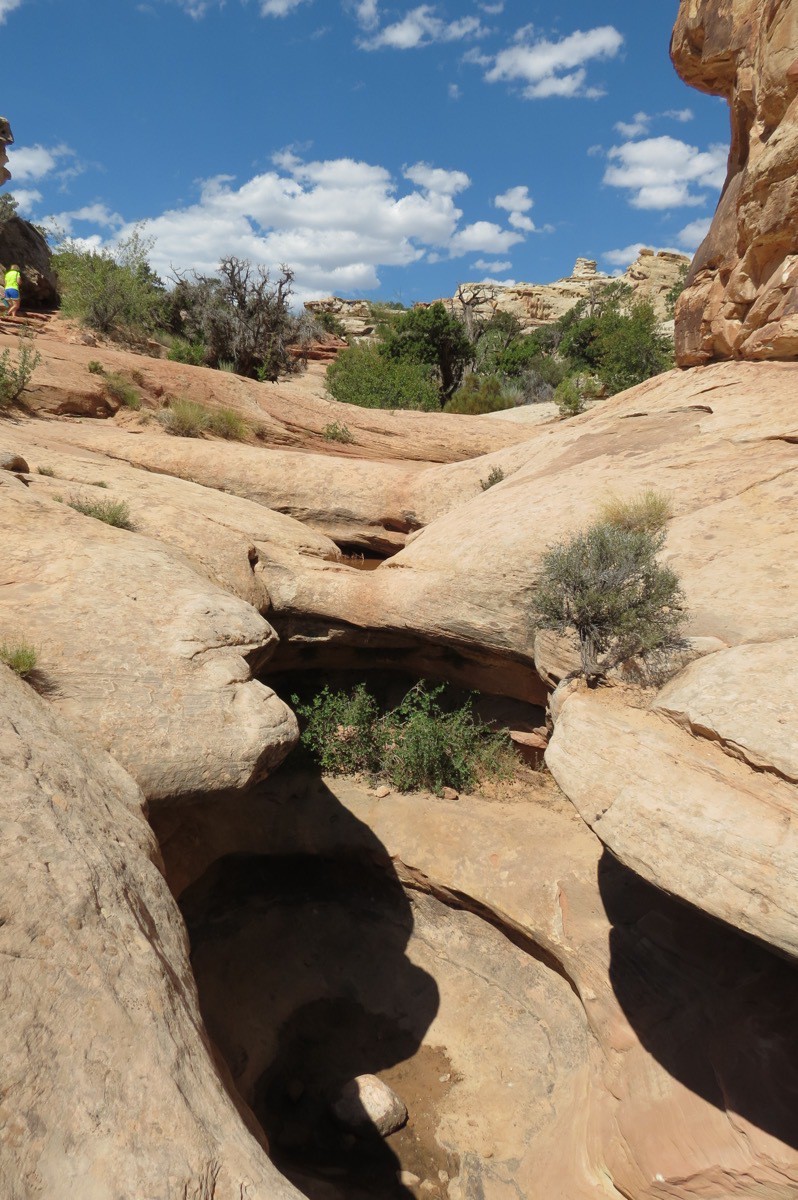 The scenery keeps changing as we continue to climb upward.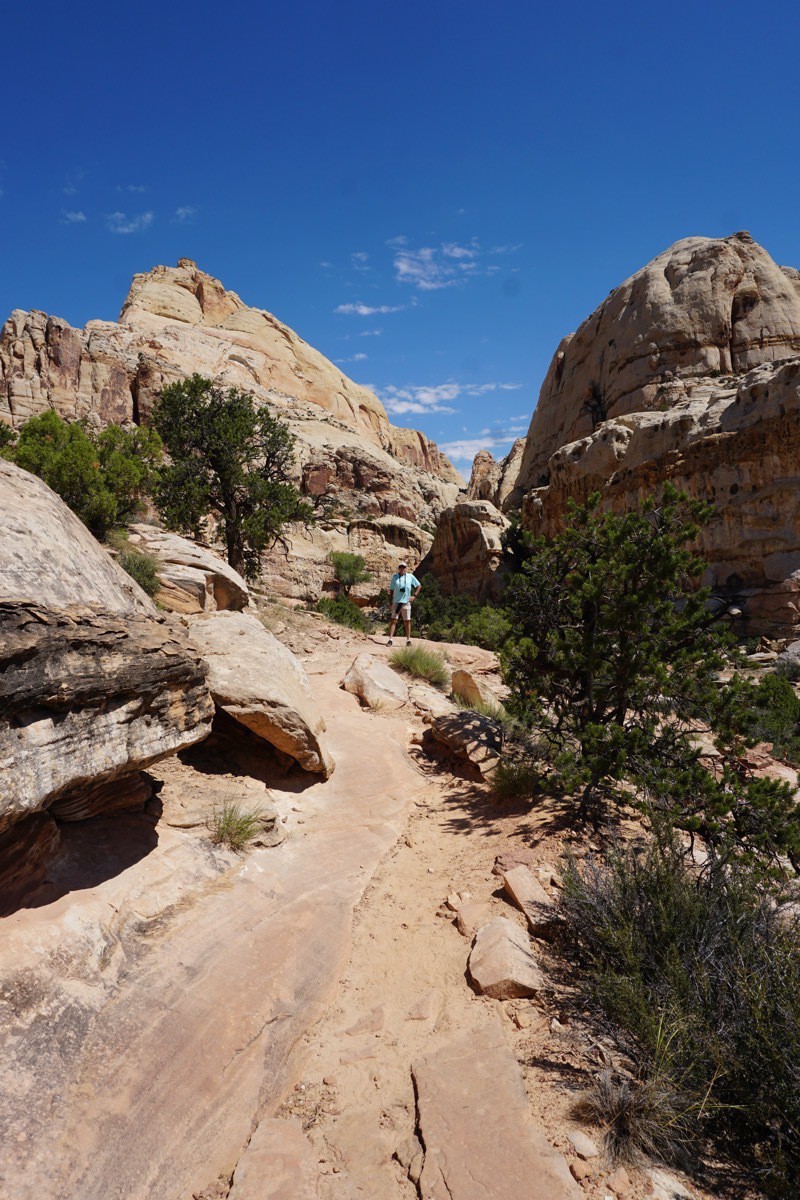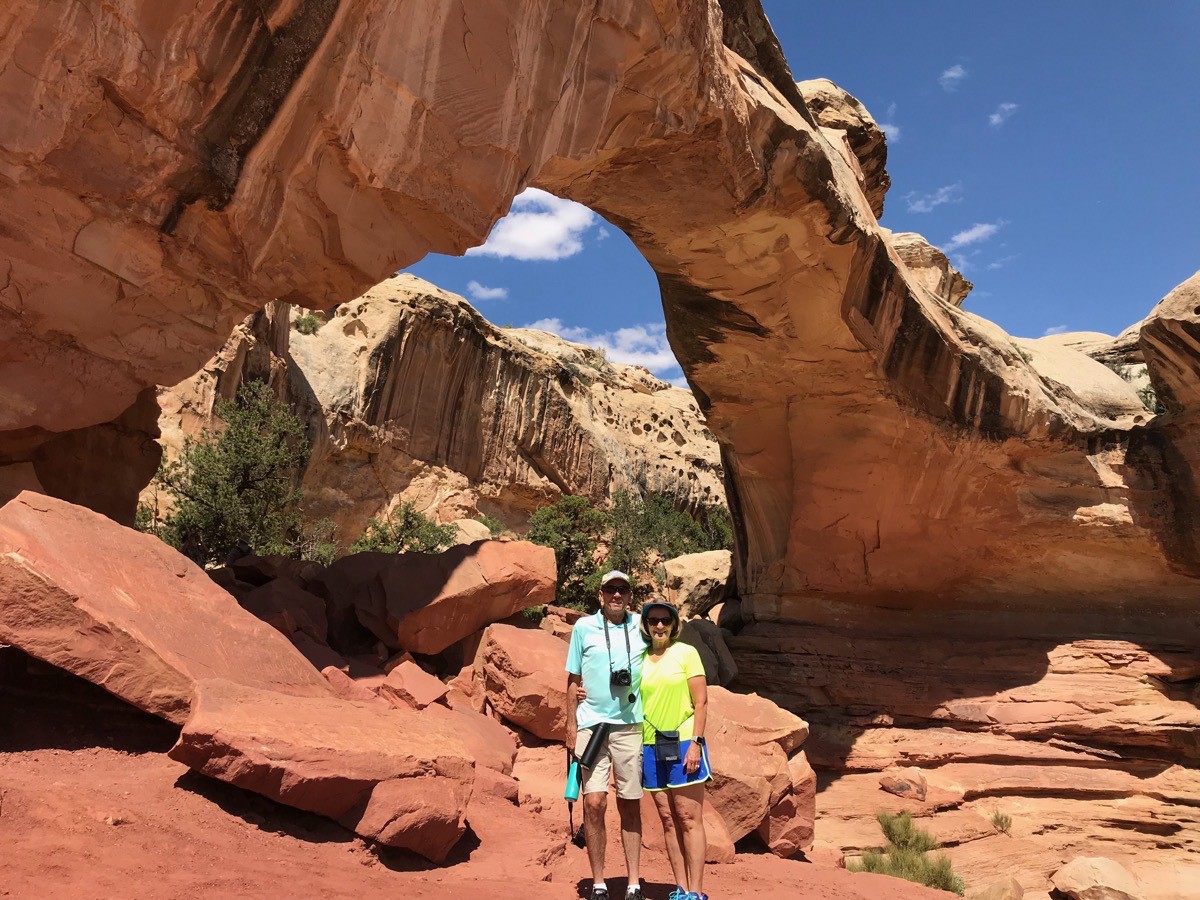 We made it!