Capital Reef National Park Day 2
We arrived in Capital Reef National Park on Saturday afternoon and were absolutely amazed at the beautiful scenery we saw as we drove the park to get to our campground in Torrey, UT.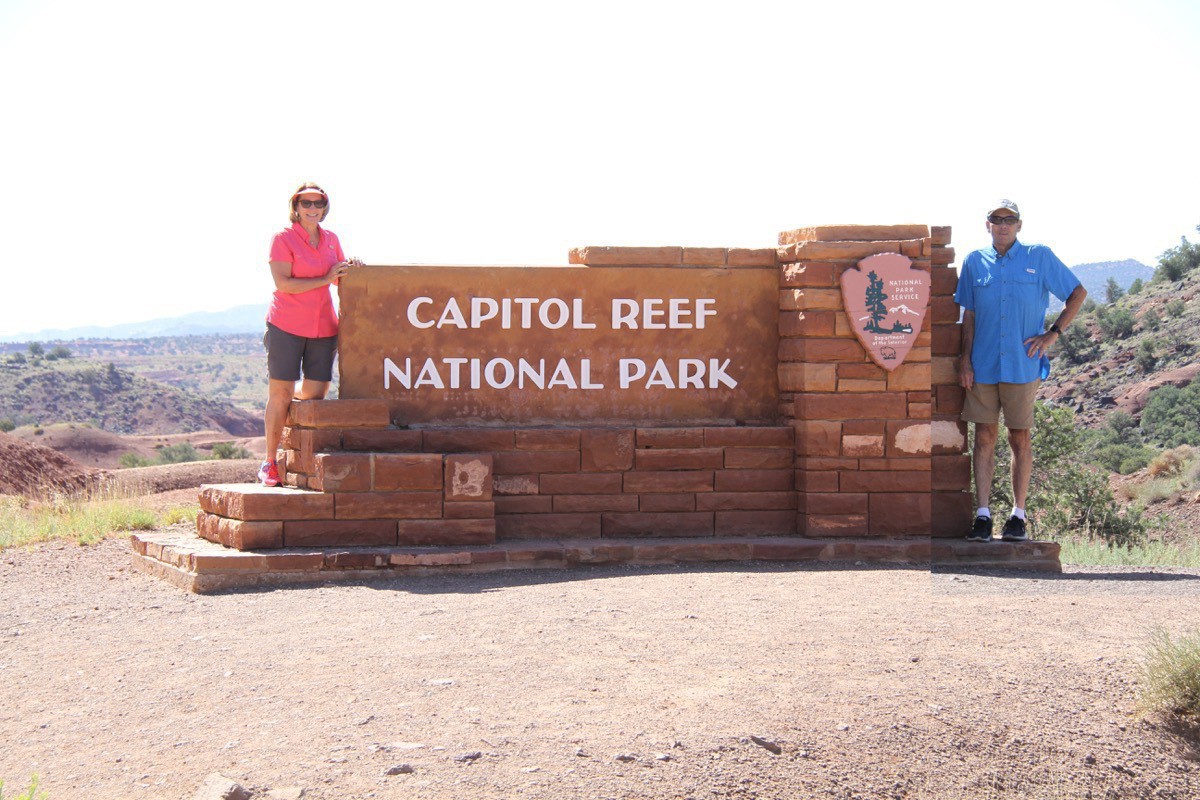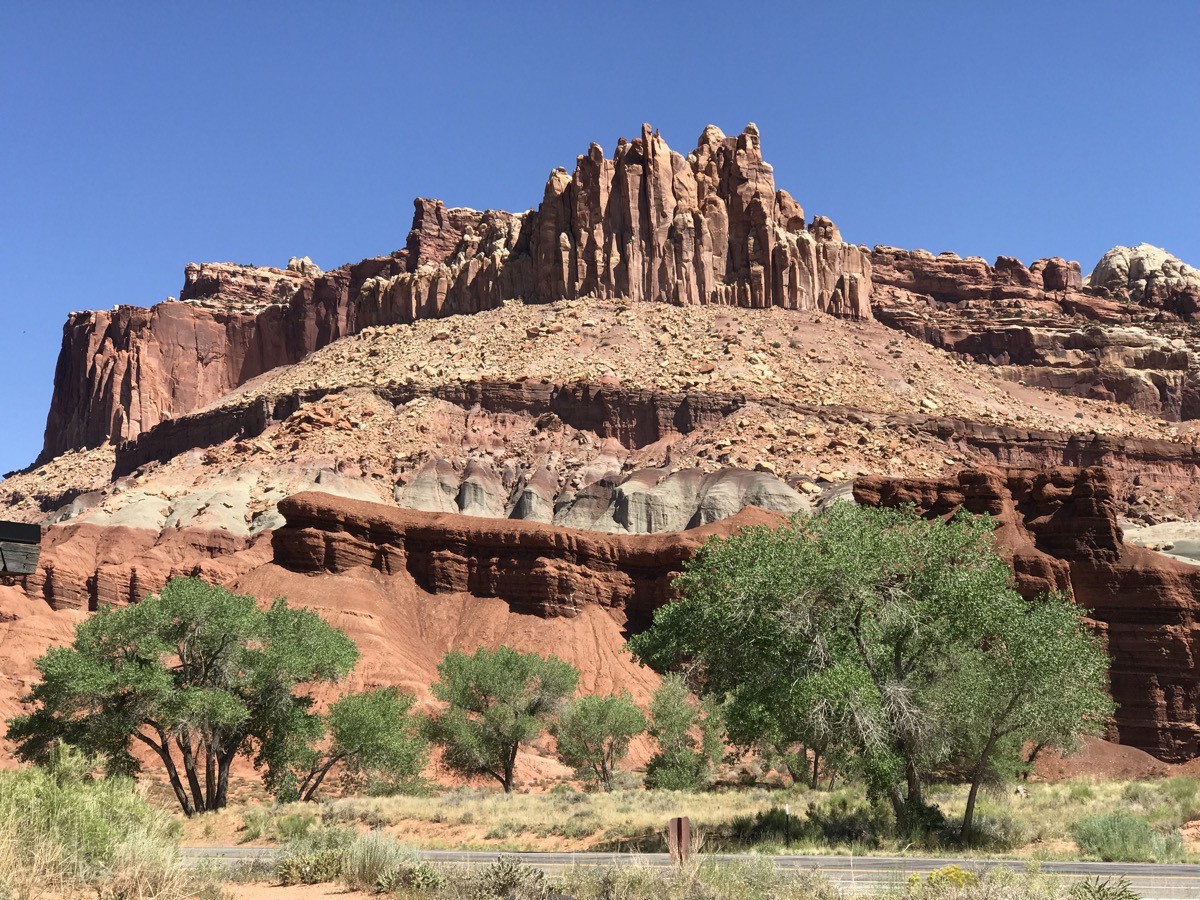 We drove back into the park on Saturday morning to hike a few trails.  Our first stop was at the Panorama Point Overlook and then we drove the unpaved dirt road to the Sunset Point Trail to see the  Goosenecks Overlook.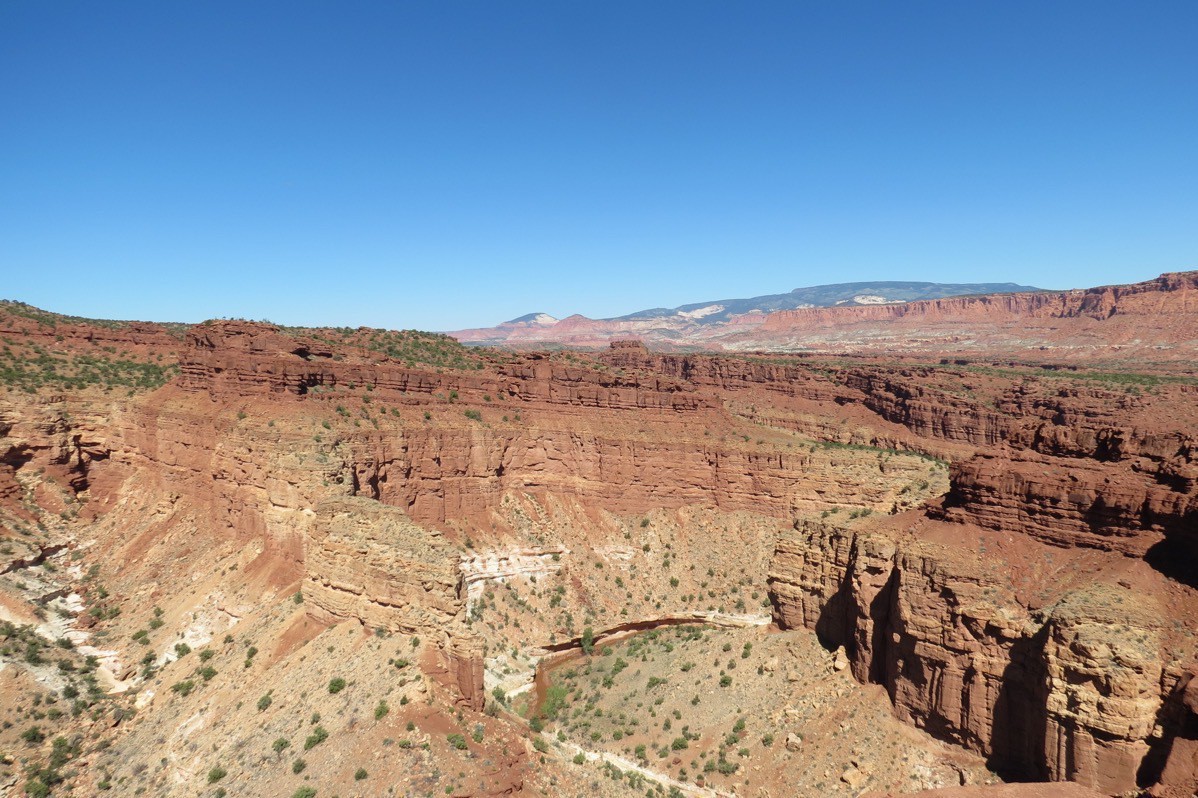 We stopped at the Capital Reef Visitor's Center before driving eight miles down the Scenic Drive to the end. Then we drove two miles on the unpaved dirt Capital Gorge Road with unbelievably beautiful vistas of huge canyon walls and  colorful rock formations.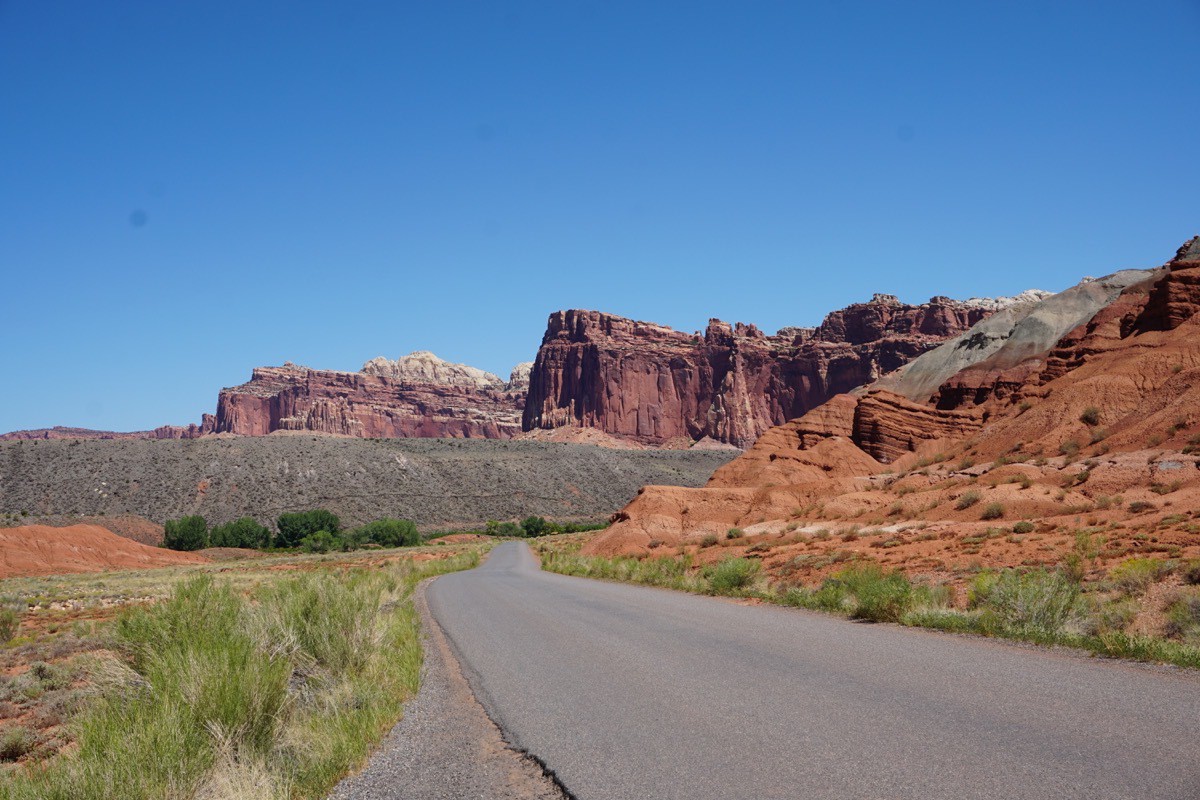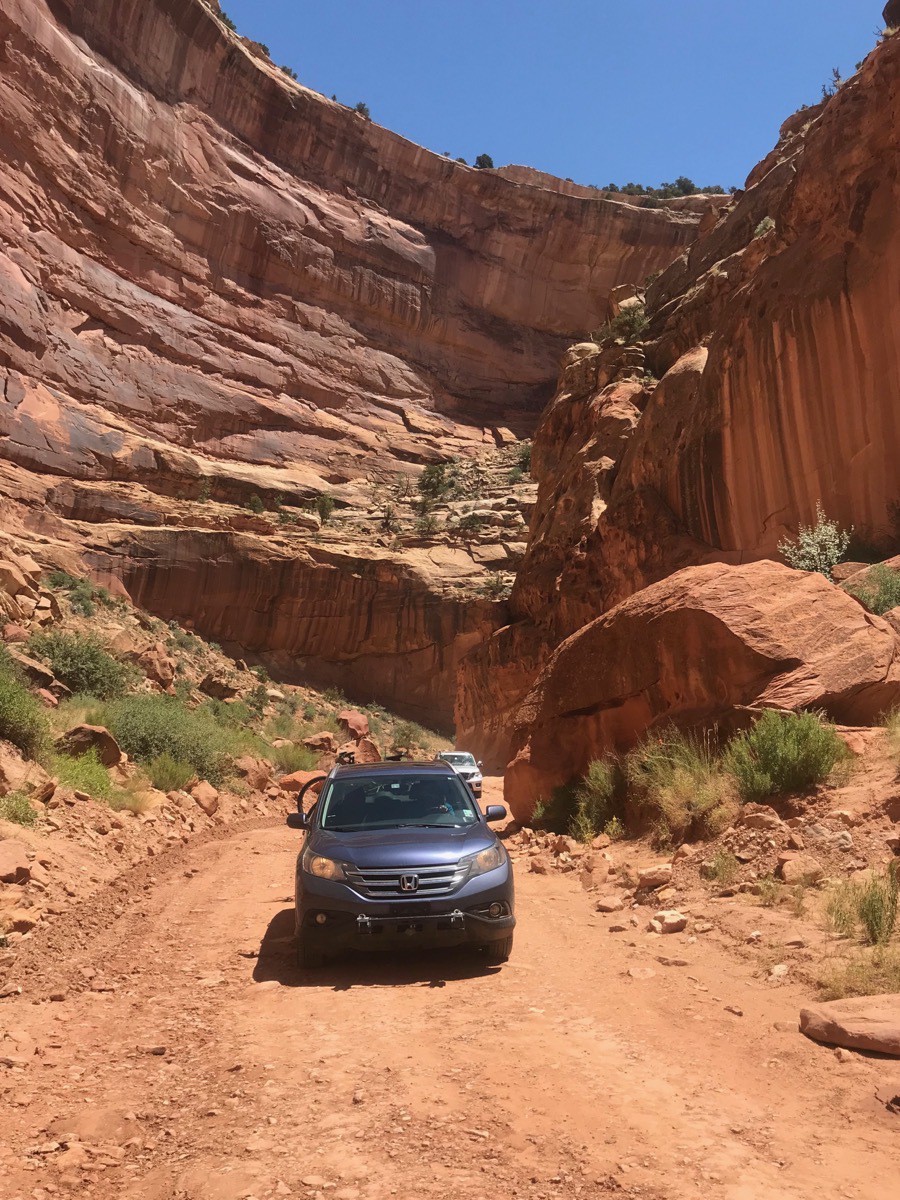 When we got to the end of the Capital Gorge Road, we parked the car and walked the Capital Gorge which was a 2.0 hike roundtrip.  It was an easy hike that was mostly flat, but walking between the hike canyon walls was thrilling.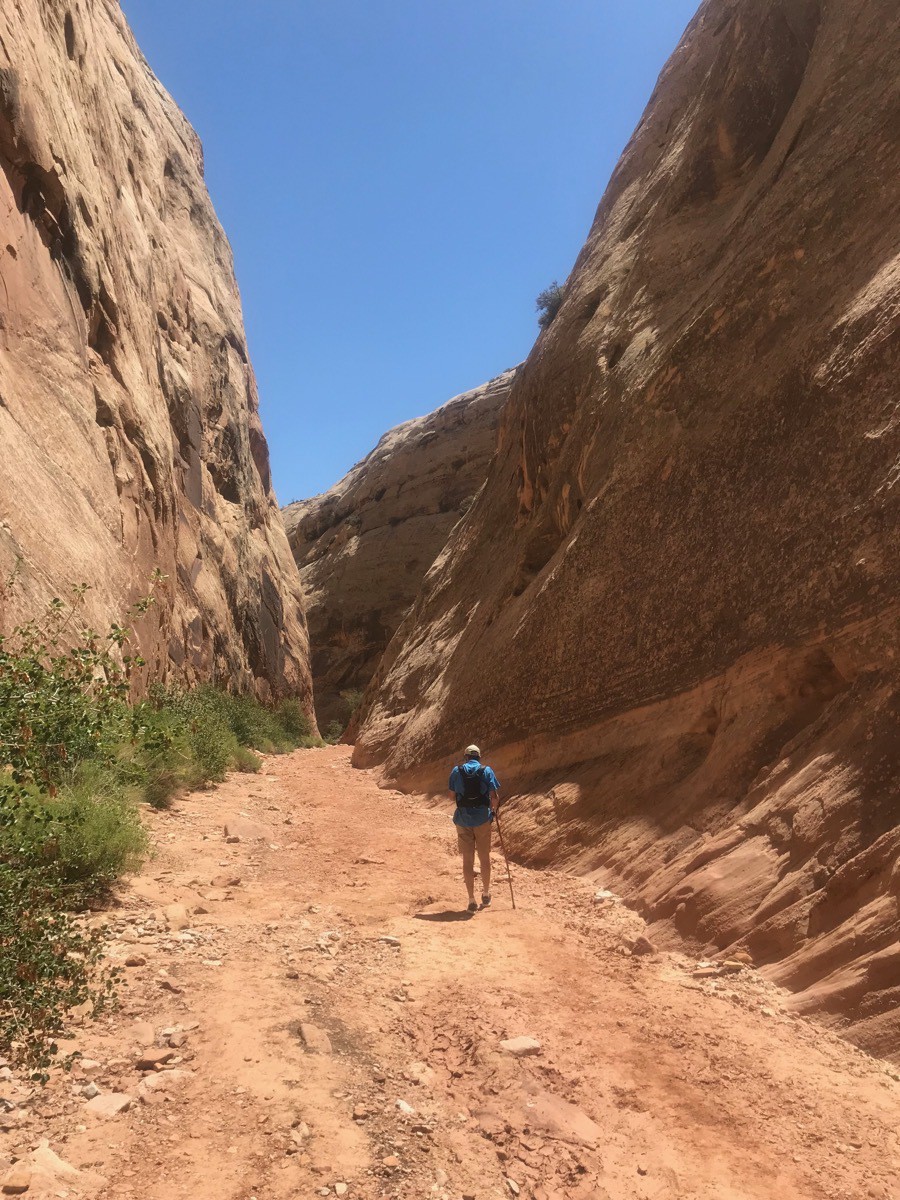 Afterwards, we drove back up the scenic road and turned onto the unpaved Grand Wash Road.  At the end of that road we parked the car and did a STRENUOUS (did I say STRENUOUS???) to Cassidy Arch. That hike was 3.5 miles roundtrip with an elevation gain of 670 feet, but it was a beautiful hike.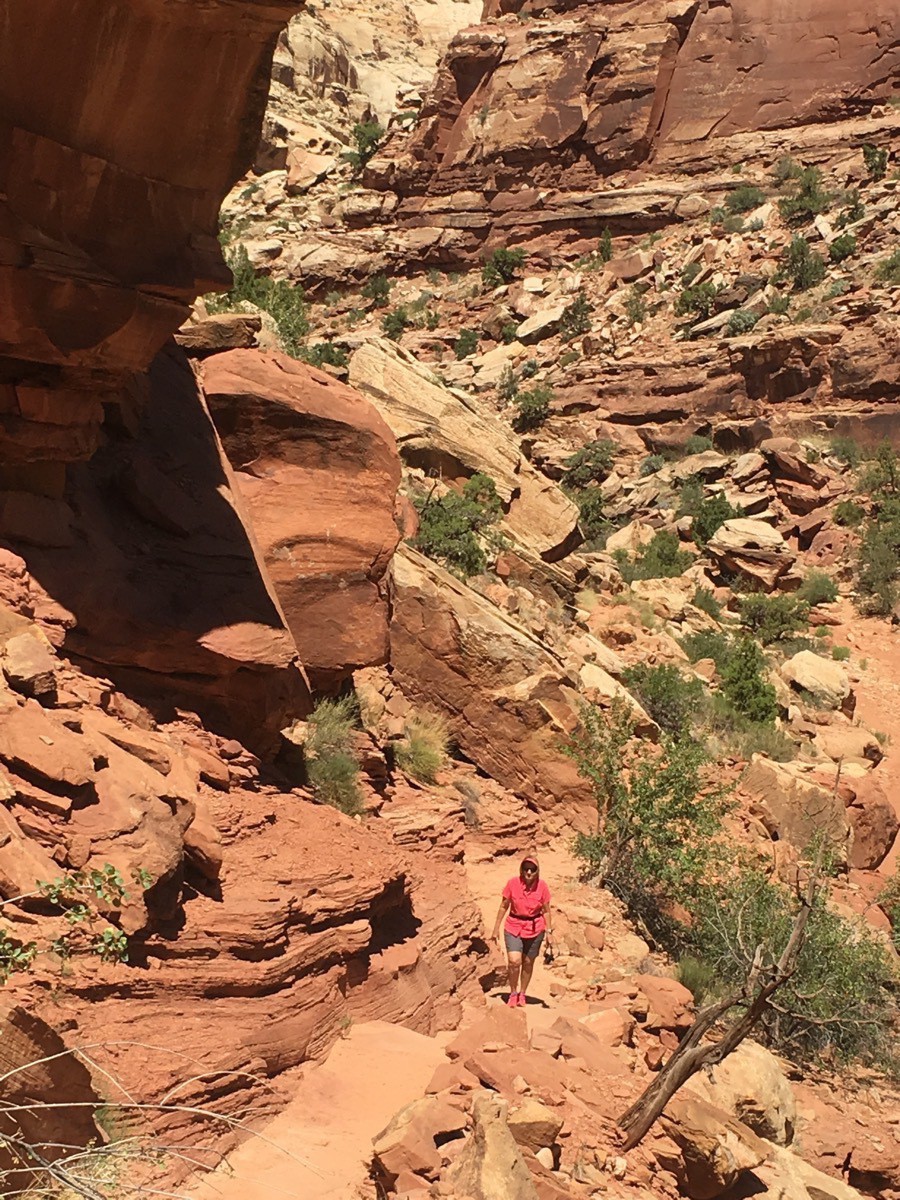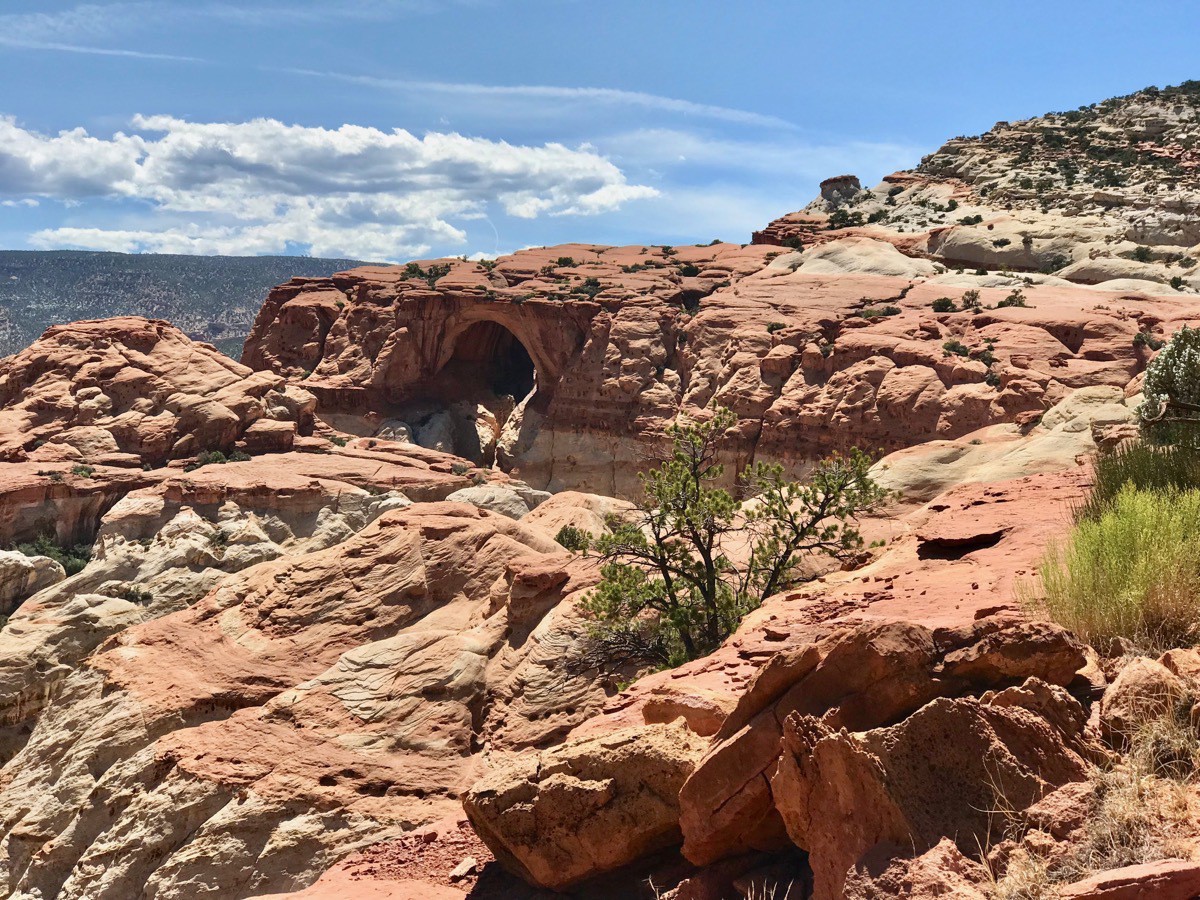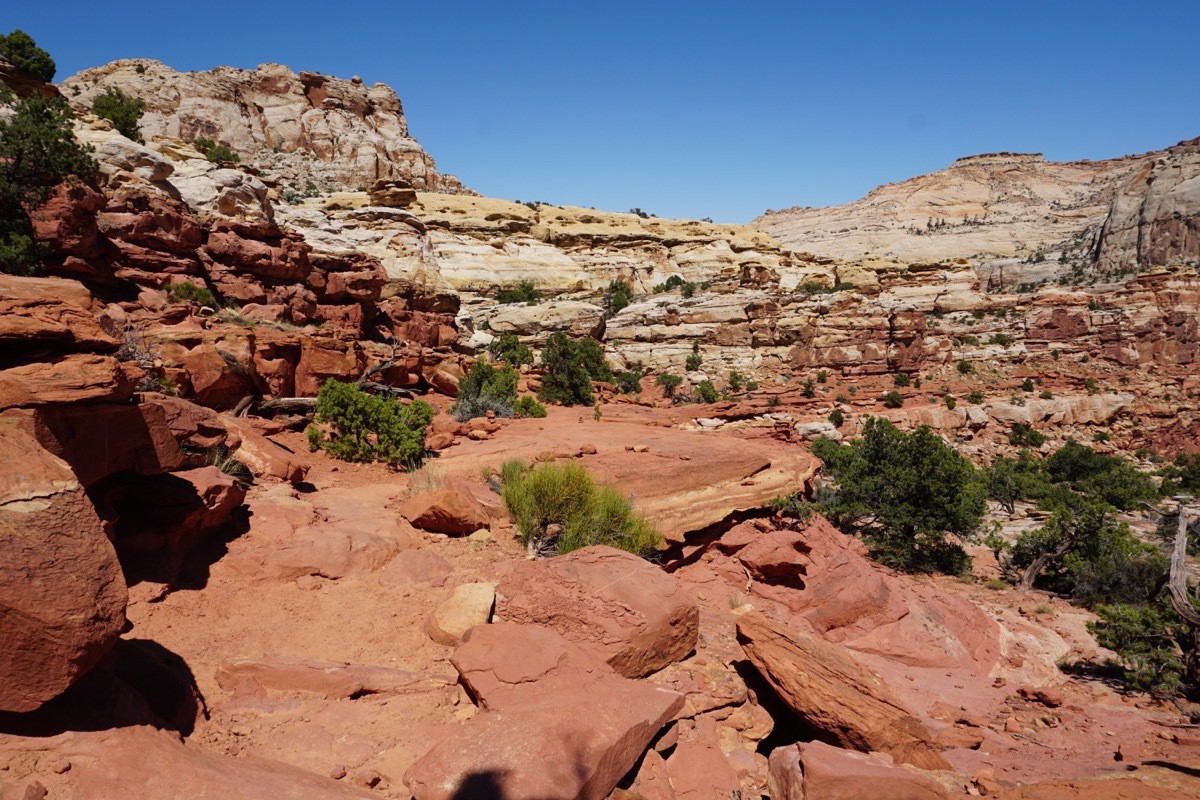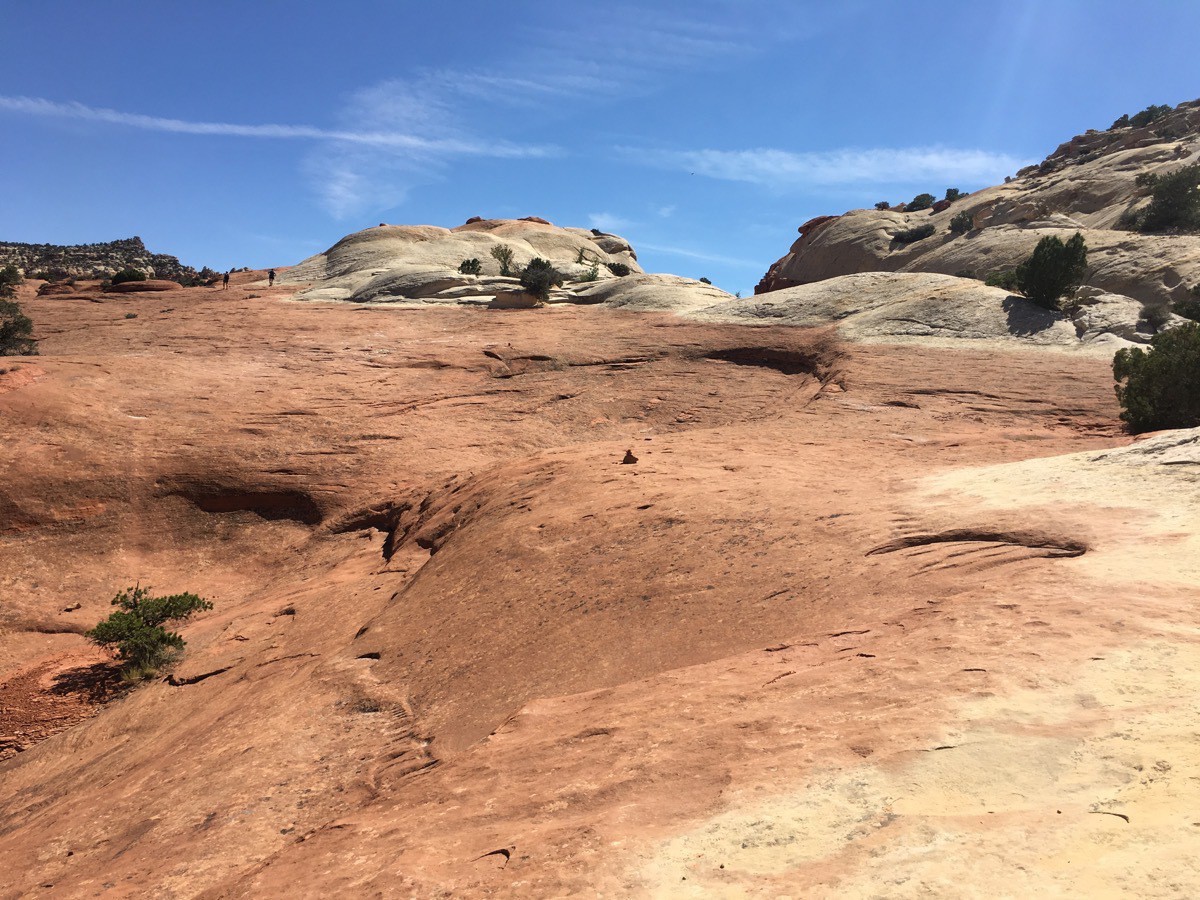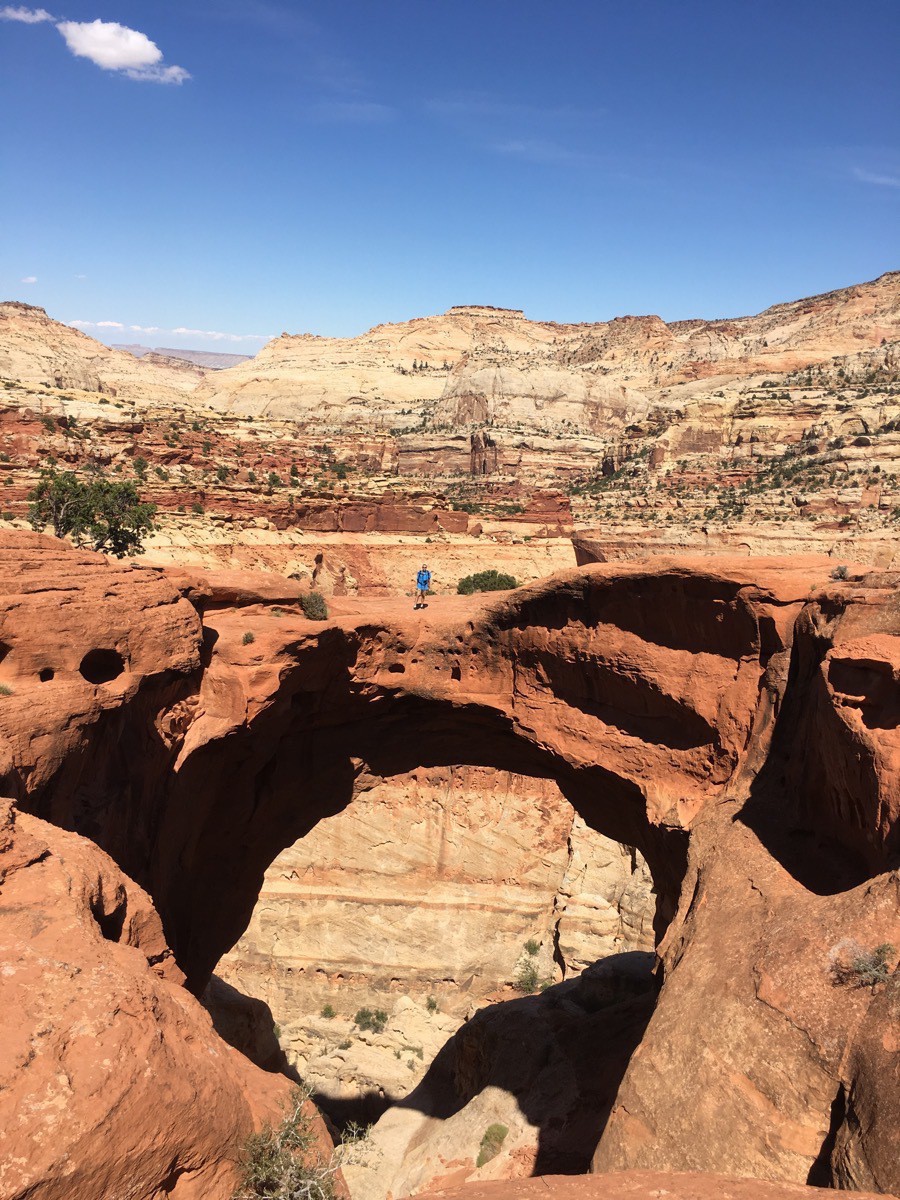 Can you spot Tom on top of the arch?