Glenwood Springs to Lakewood and to Grand Junction
When we left Glenwood Springs this afternoon, I left in the car to drive Ben back toward the Denver Airport (208 miles).  We spent the night in Lakewood with Darien and Licia while Tom drove Big Hat on to Grand Junction.  We didn't feel comfortable leaving the motorhome unaccompanied for two days.
For dinner we ate at Chuy's Tex Mex which was delicious!  Afterwards, we stopped at McGill's for ice cream.  I had salty caramel Oreo cookie ice cream which was the best ice cream I have ever had!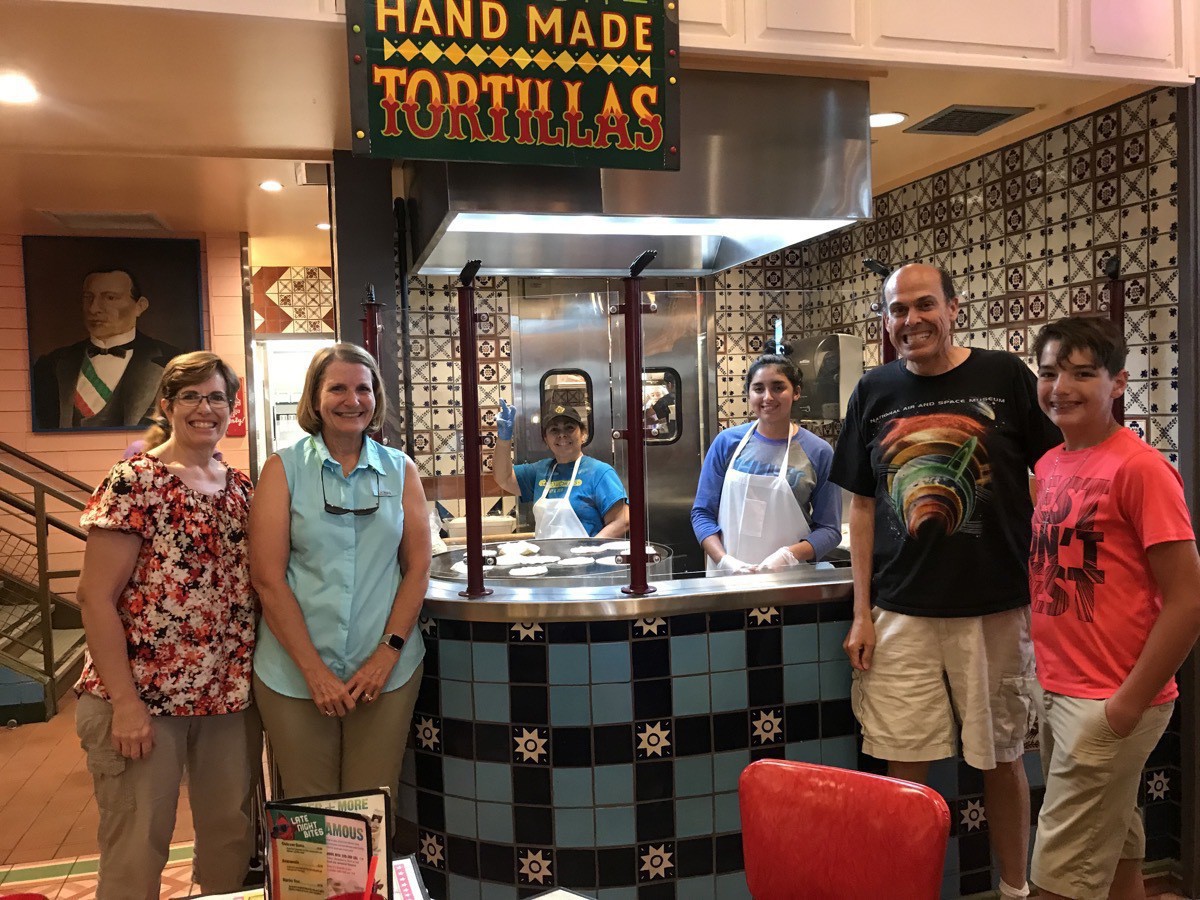 We were able to see Charles' completed umbilical tower that he spent over 80 hours building. He had to find parts that are no longer in circulation from as far away as Sweden and even had a few made with a 3D printer!  Including the Saturn V that he had built a long time ago, there were over 6,000 pieces in his project!  We weren't able to attend, but he gave a presentation at the Bailey Public Library showing new videos from the NASA archives, engineering feats accomplished, and displayed his completed umbilical tower with Saturn V—all to help celebrate the 50th anniversary of the Apollo 11 moon landing.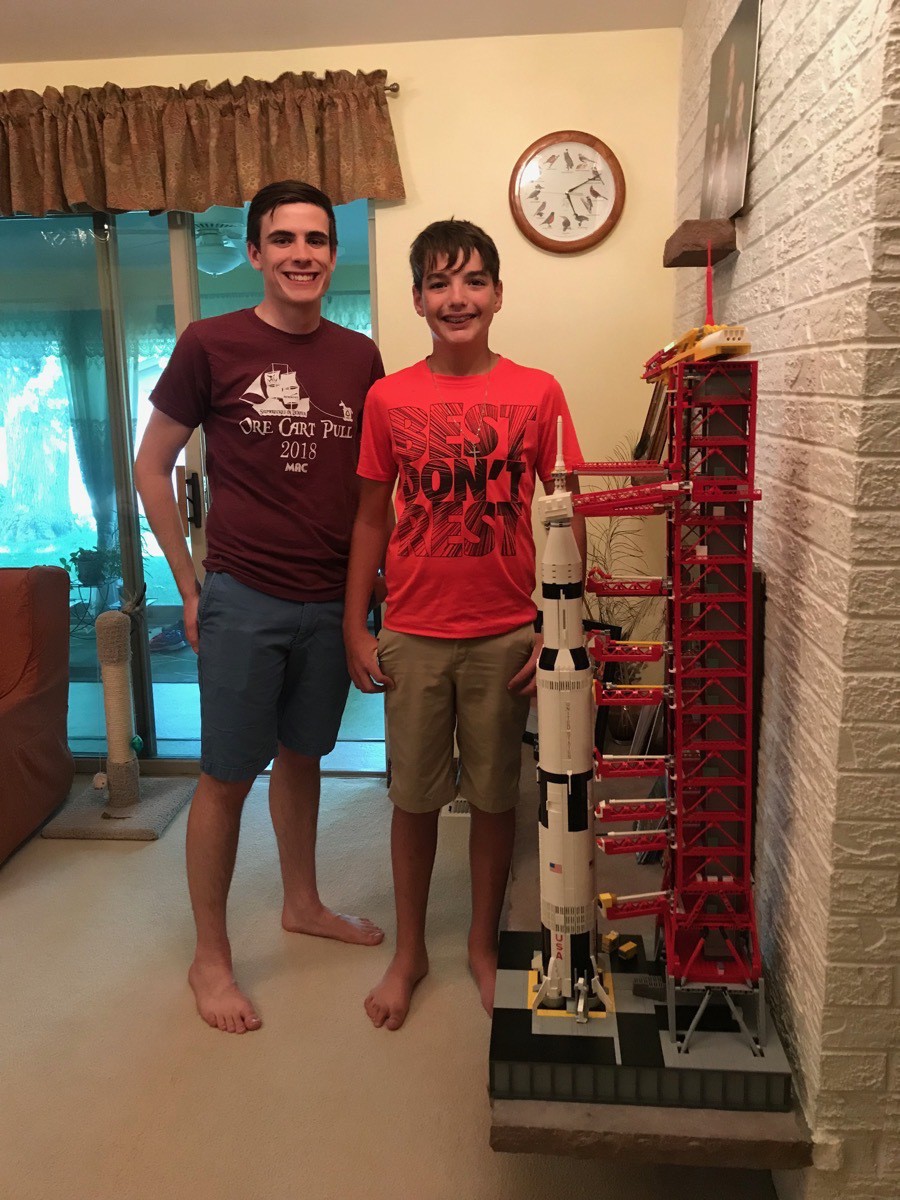 After dinner and ice cream we played Phase 10 until bedtime.
Wednesday, July 24 Ben and I left the O'Brien's home in Lakewood at 7:45am to eat breakfast at McDonalds before heading to the airport.  Since he was an unaccompanied minor, I had to check him (and me) in at the ticket counter before heading for the gate to wait for his flight.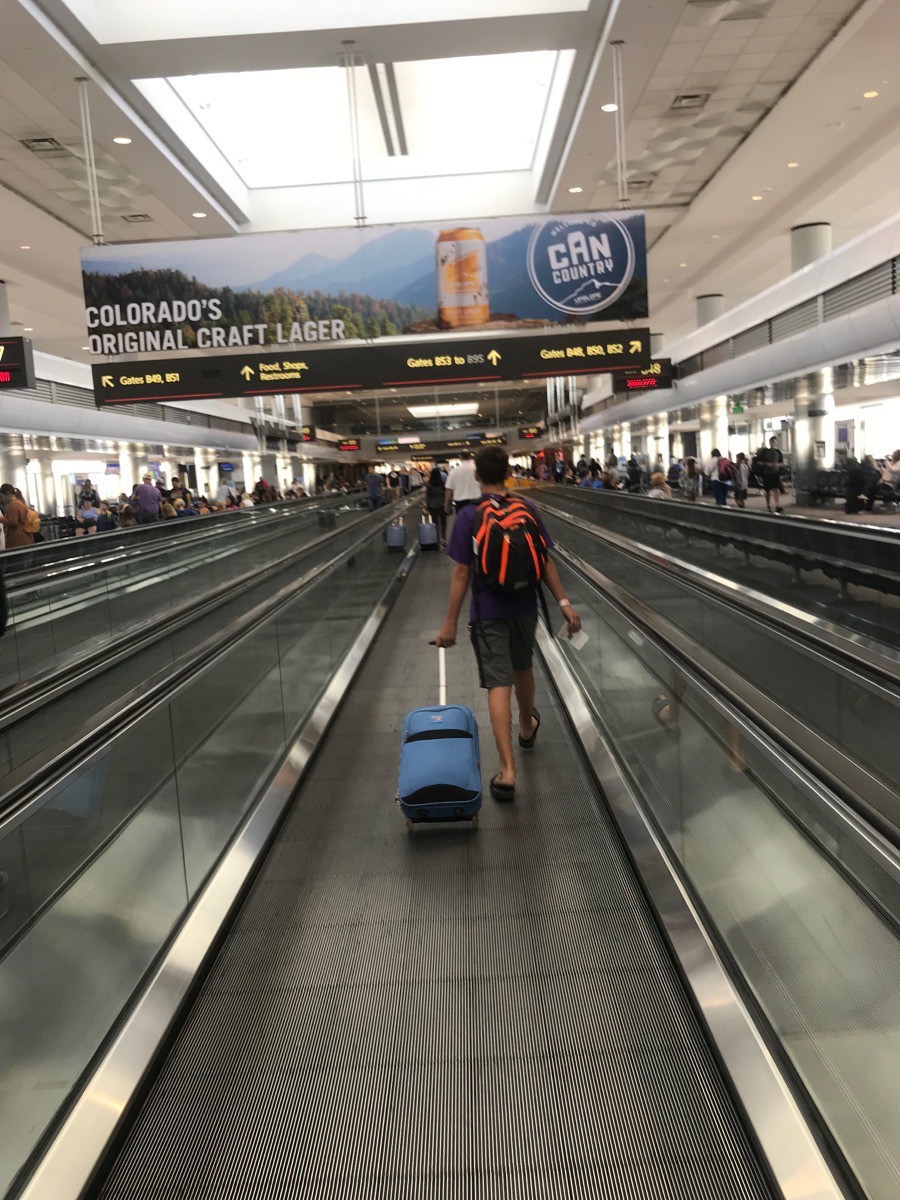 We couldn't have asked for a better travel companion and we will definitely miss him.  
Meanwhile, I had to drive from the airport 277 to Fruita, CO  (outside of Grand Junction) to meet back up with Tom. I drove 485 miles in two days and was EXHAUSTED by the time I got there!