Glenwood Springs--Hike To Hanging Lake
Our second experience with having to have reservations to do a hike was today when we wanted to hike the Hanging Lake Trail. Too many people were hiking in that area, there is road construction and limited parking, so we had to purchase passes at the Hanging Lake Welcome Center located beside the Glenwood Springs Recreation Center.  I tried to get reservations for the two previous days and was finally able to get them for today at 12:45.  The cost for the shuttle and the hike was $12 each.
We  boarded an unairconditoned bus for the 25 minute ride, which took at least 45 minutes because of the construction, As soon as we arrived, we started walking the bike trail to where the actual trail began.  We hiked a total of four miles, but the strenuous part was the 1.25 miles going up with an elevation gain of 915 feet.  We hiked over boulders, along streams, across bridges, and saw five snakes before we FINALLY got to the top and saw the beautiful Hanging Lake.  It's such a surprise to see such a beautiful sight so high up in the mountains!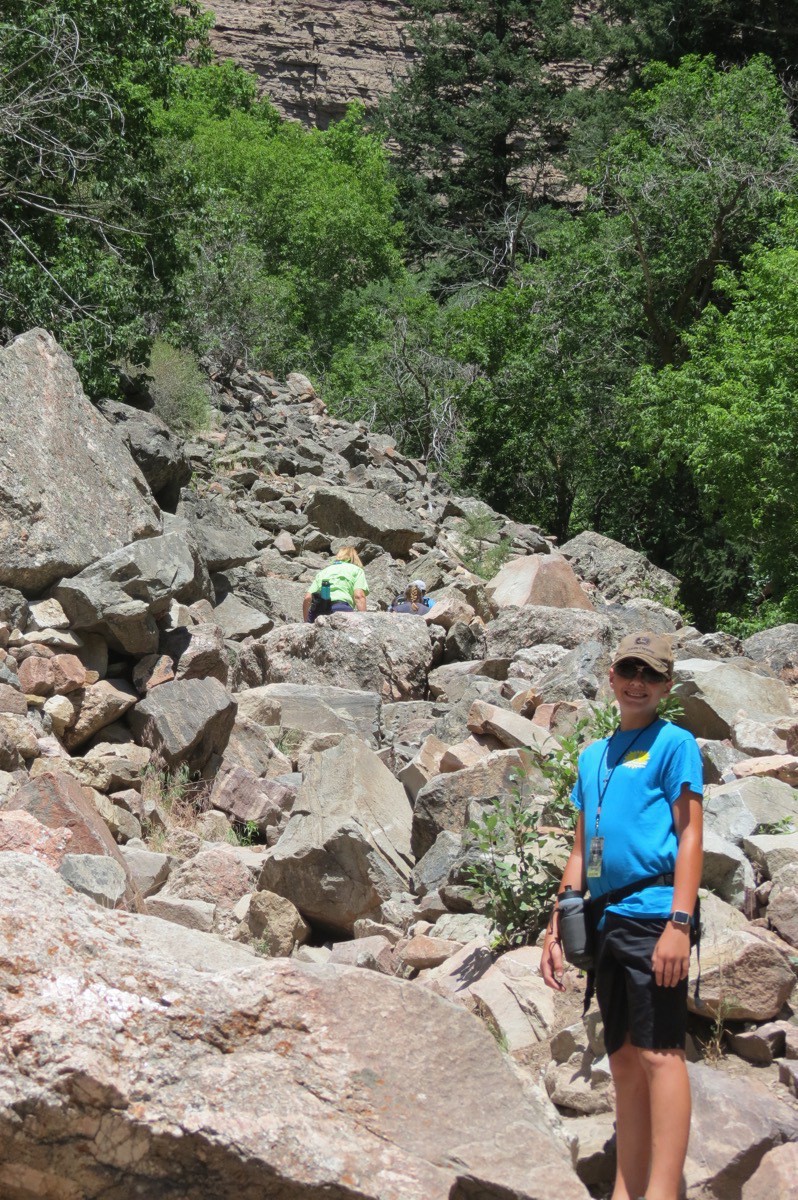 Up we start by climbing over these boulders.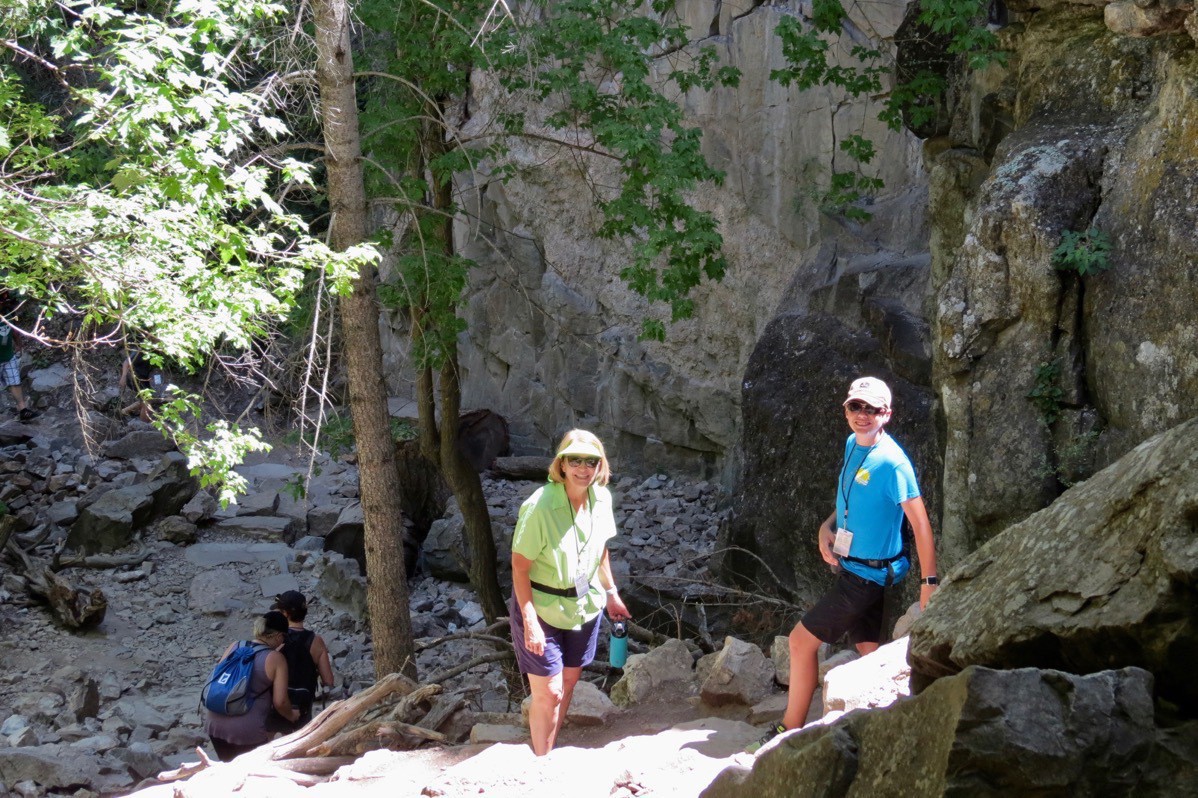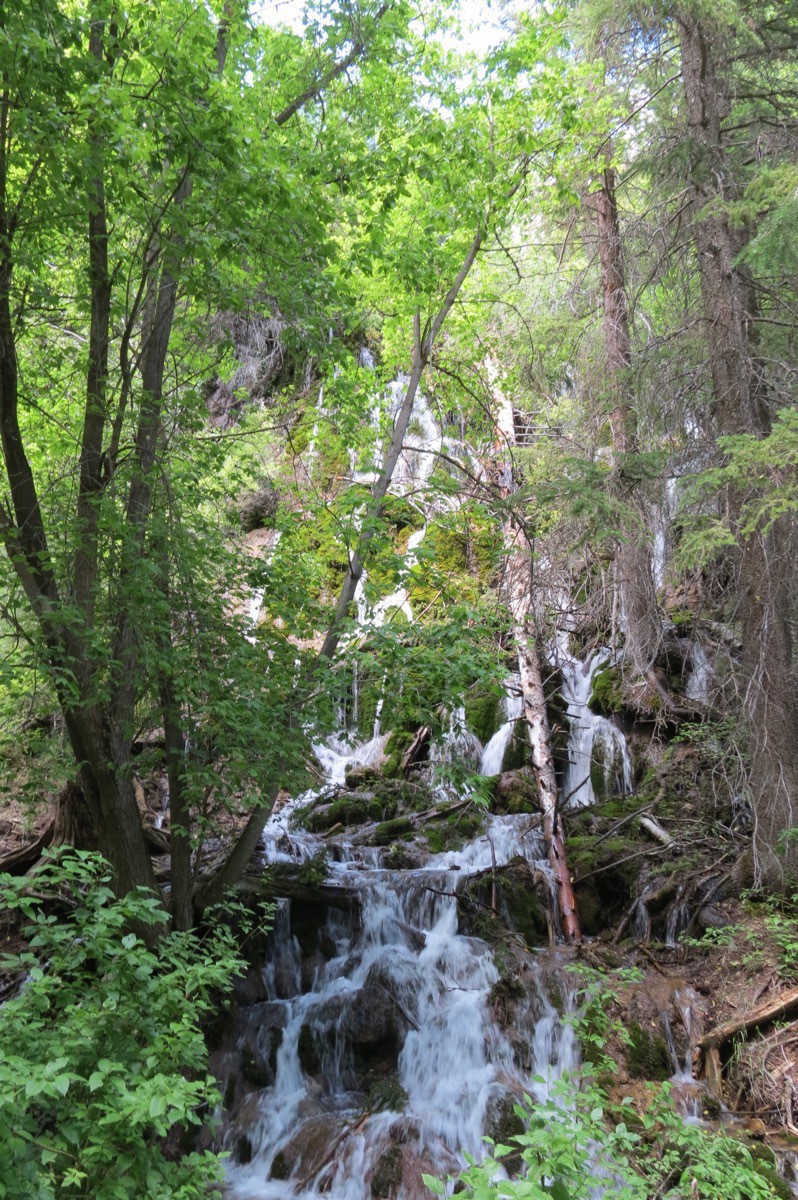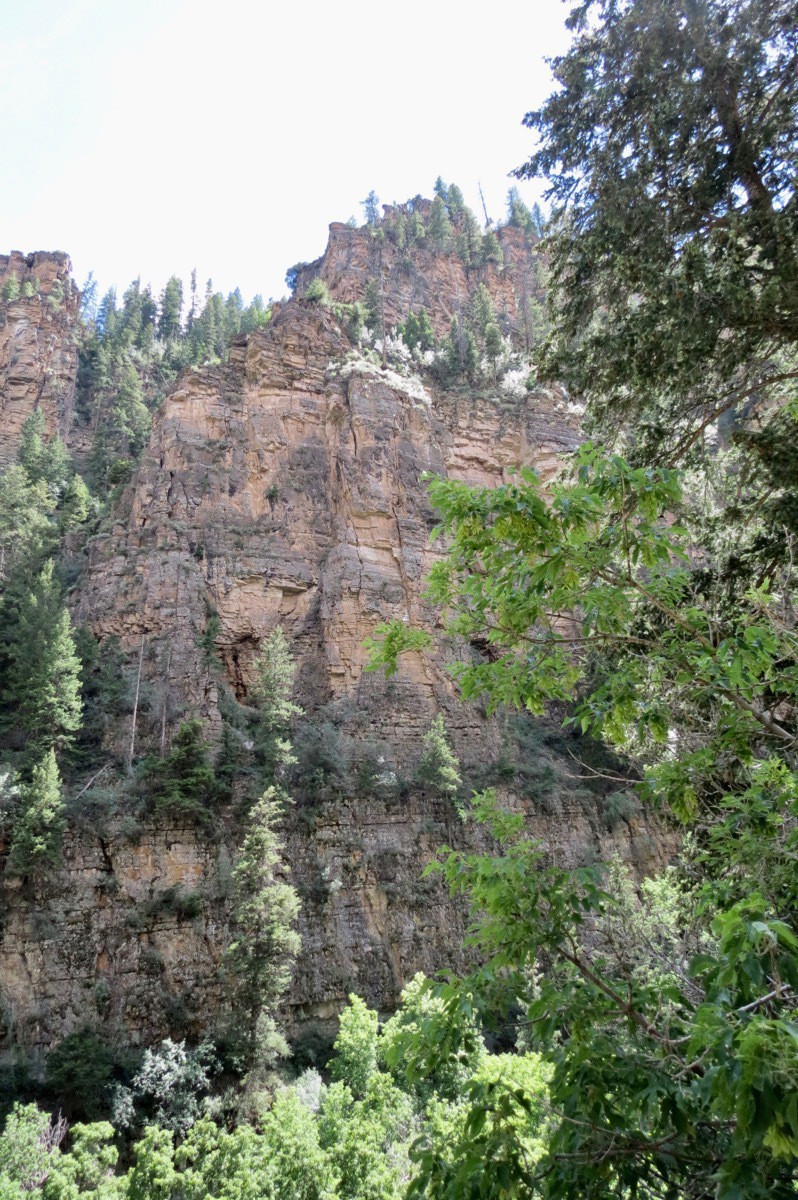 We would look up when we got to a clearing to see how much further we had to go.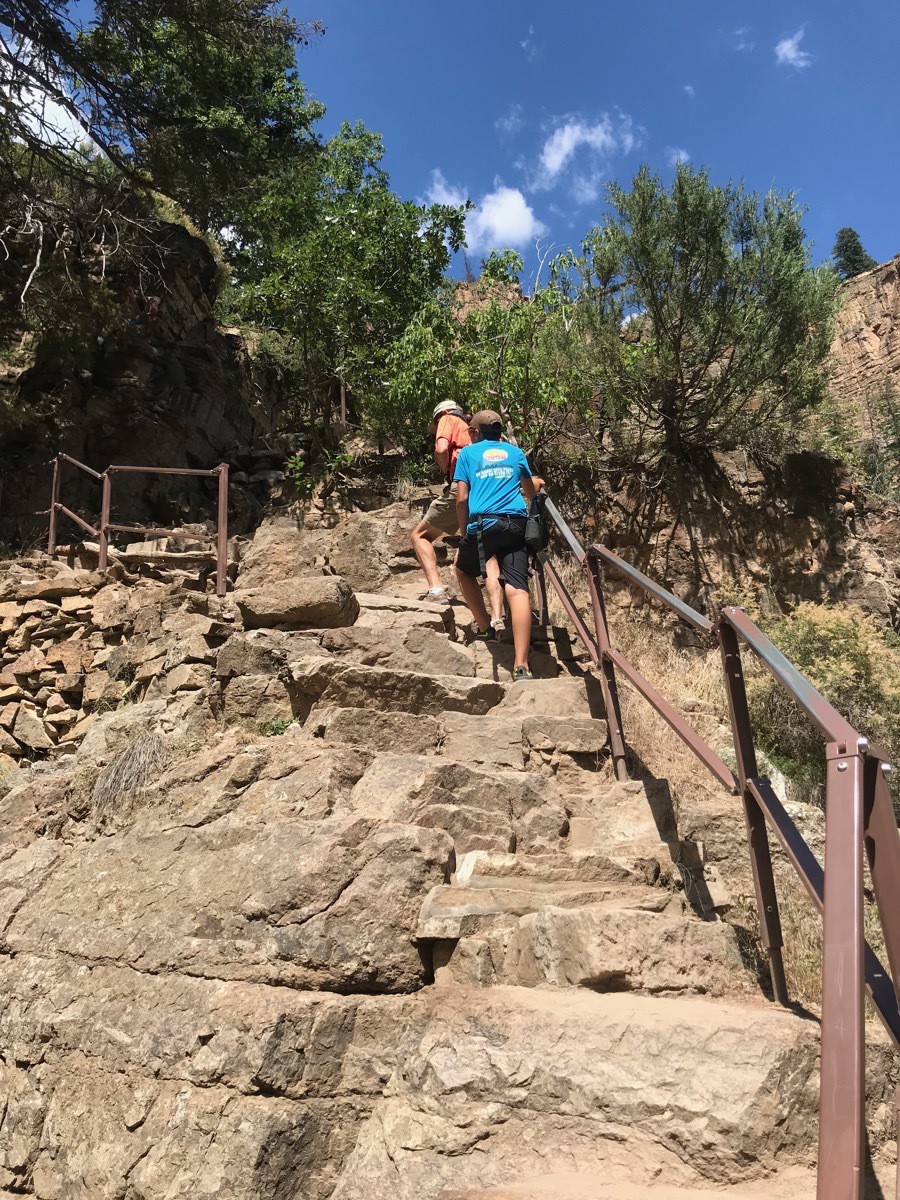 We are on our final ascent!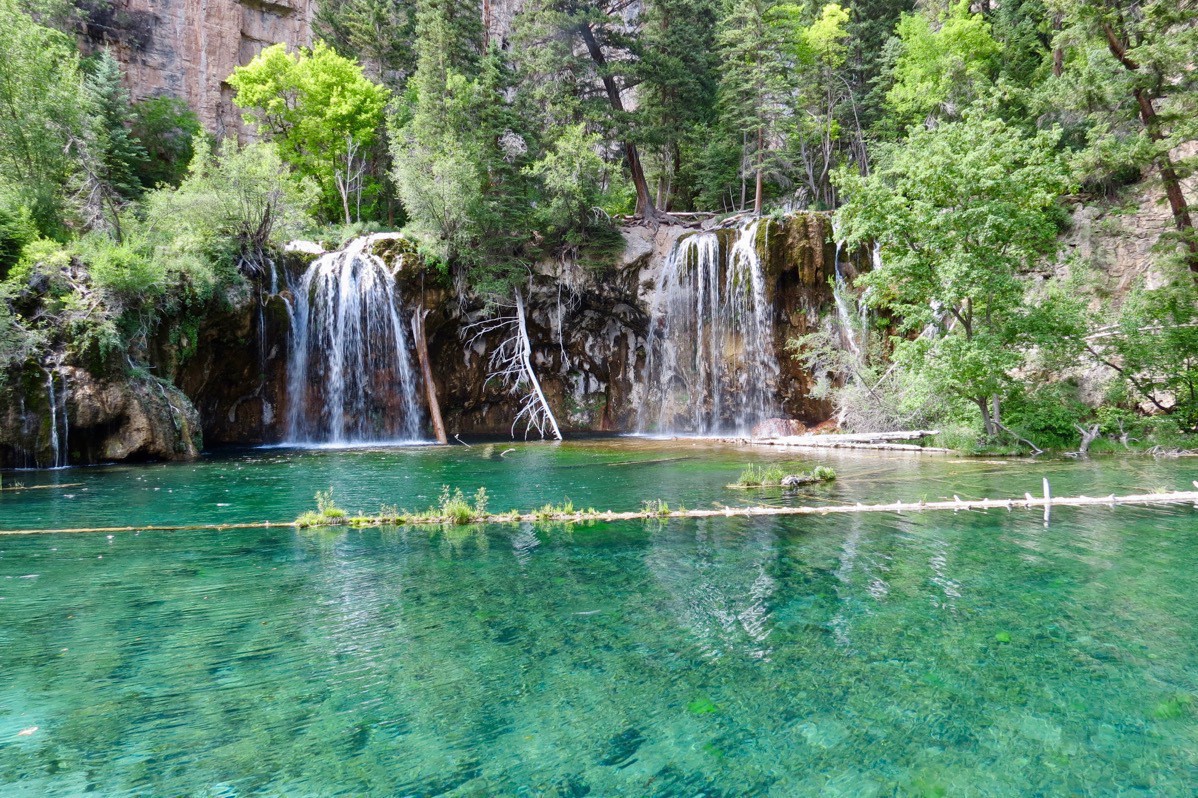 …and here it is—the beautiful Hanging Lake!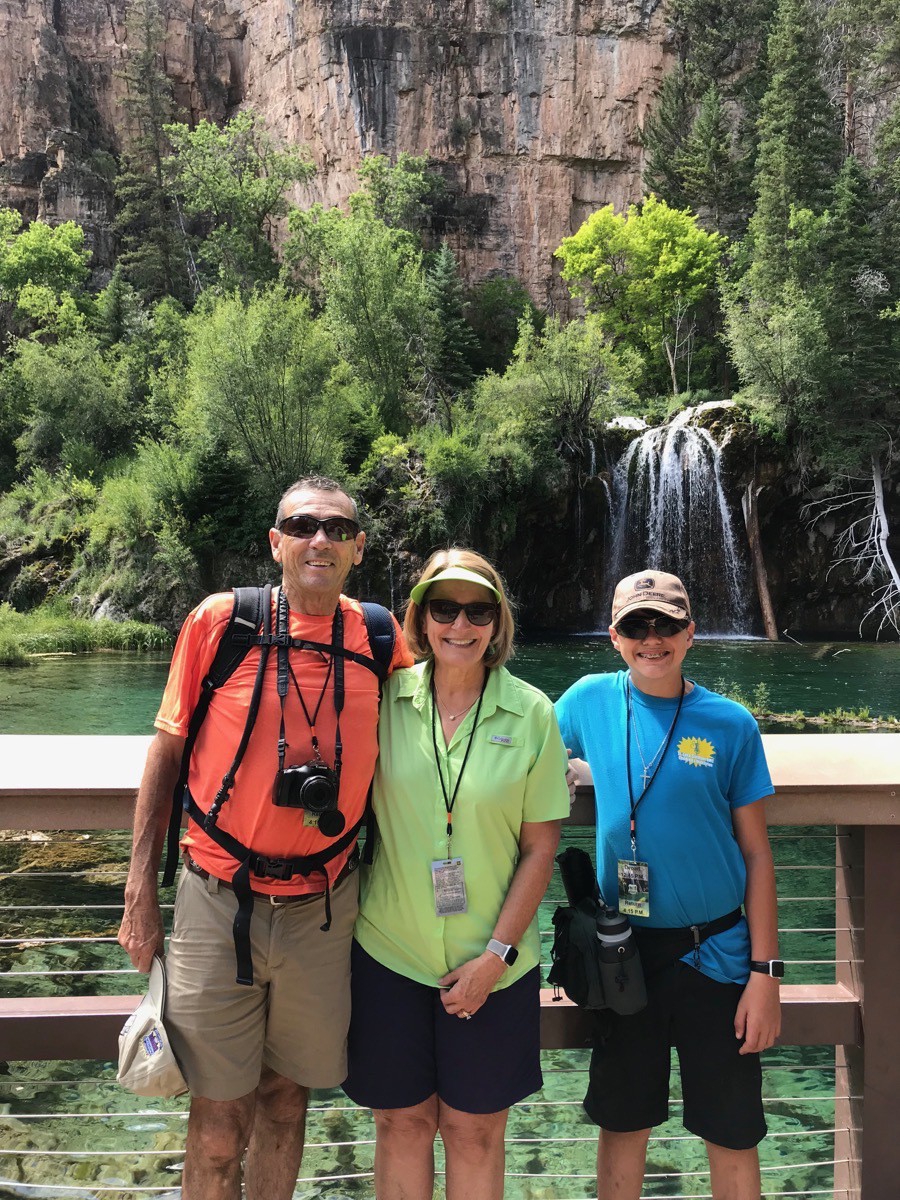 After we took our many photos at this point, we hiked another 100 feet or so in elevation over .25 mile to Spouting Rock where we hiked behind the waterfalls and took some additional pictures.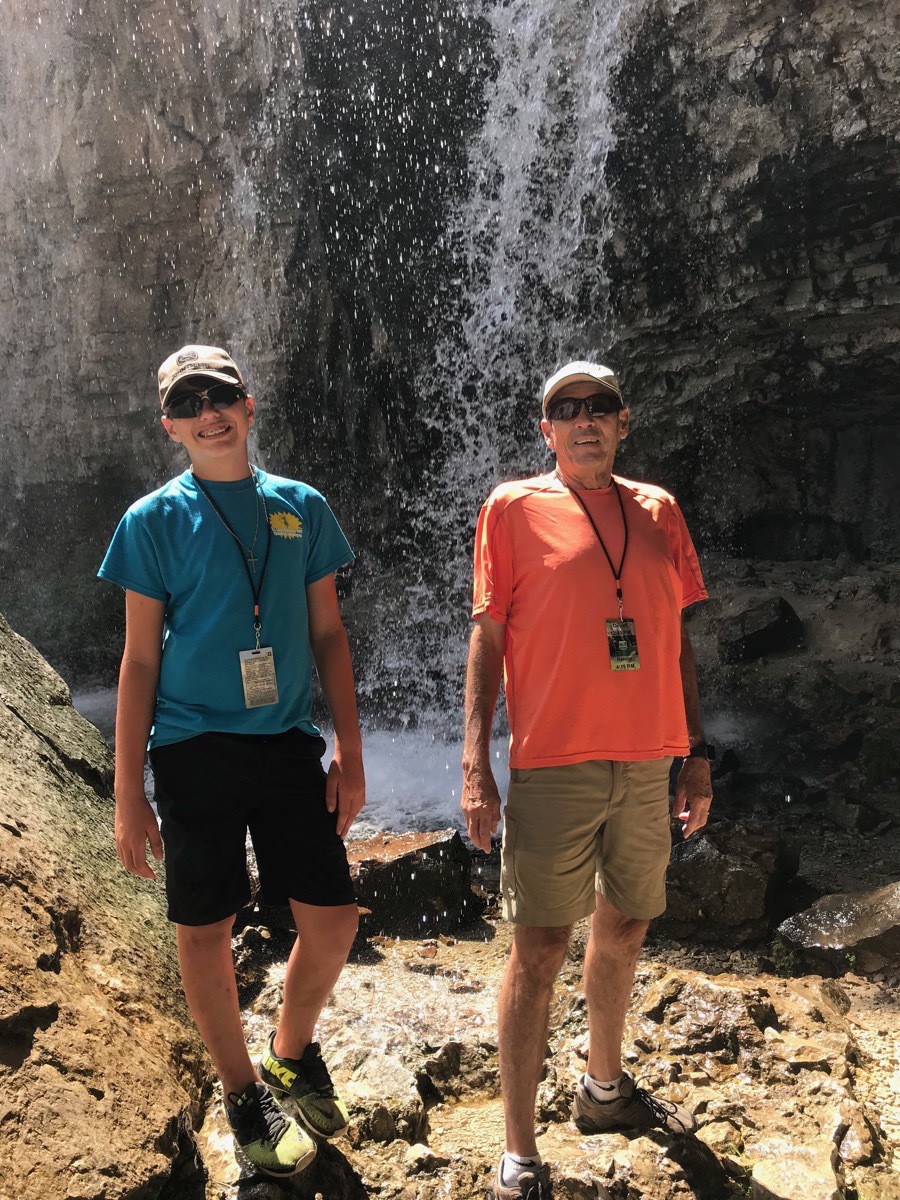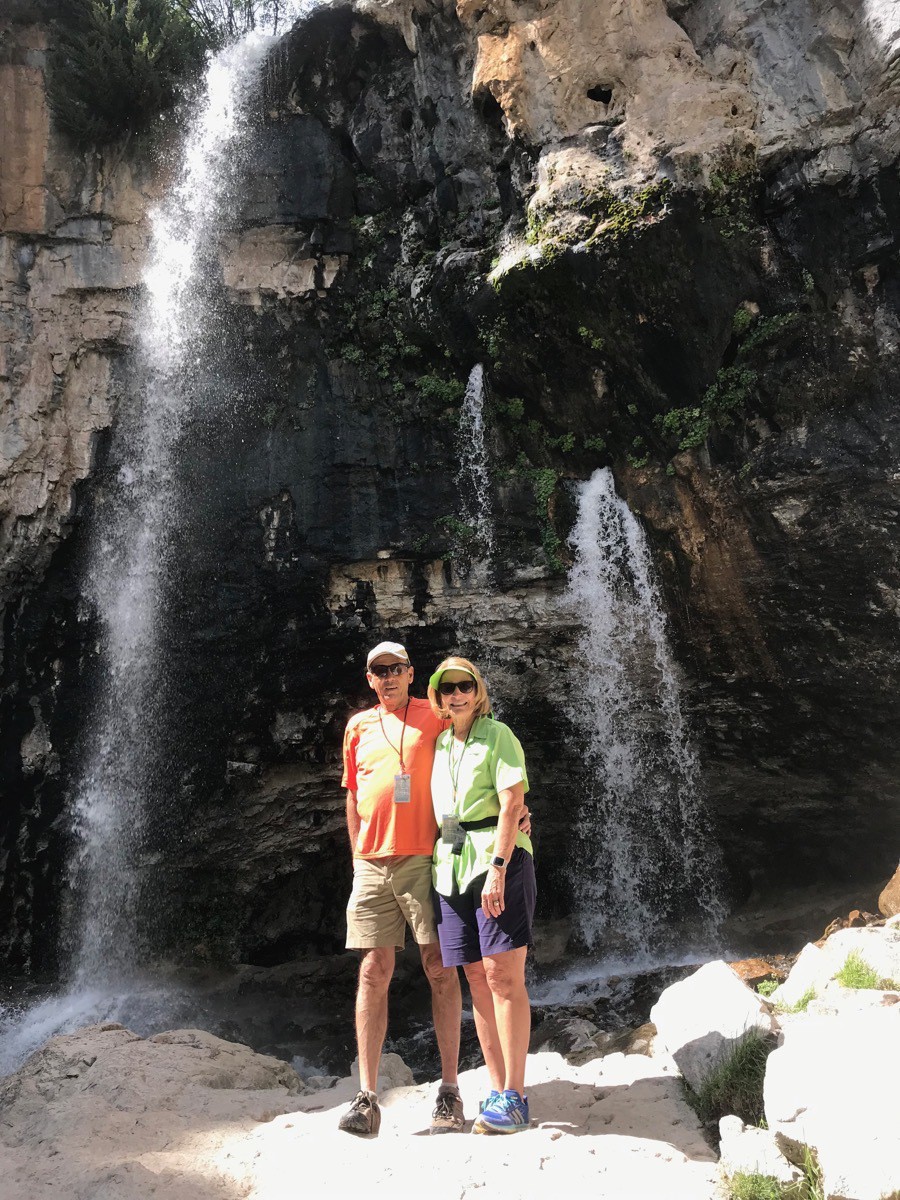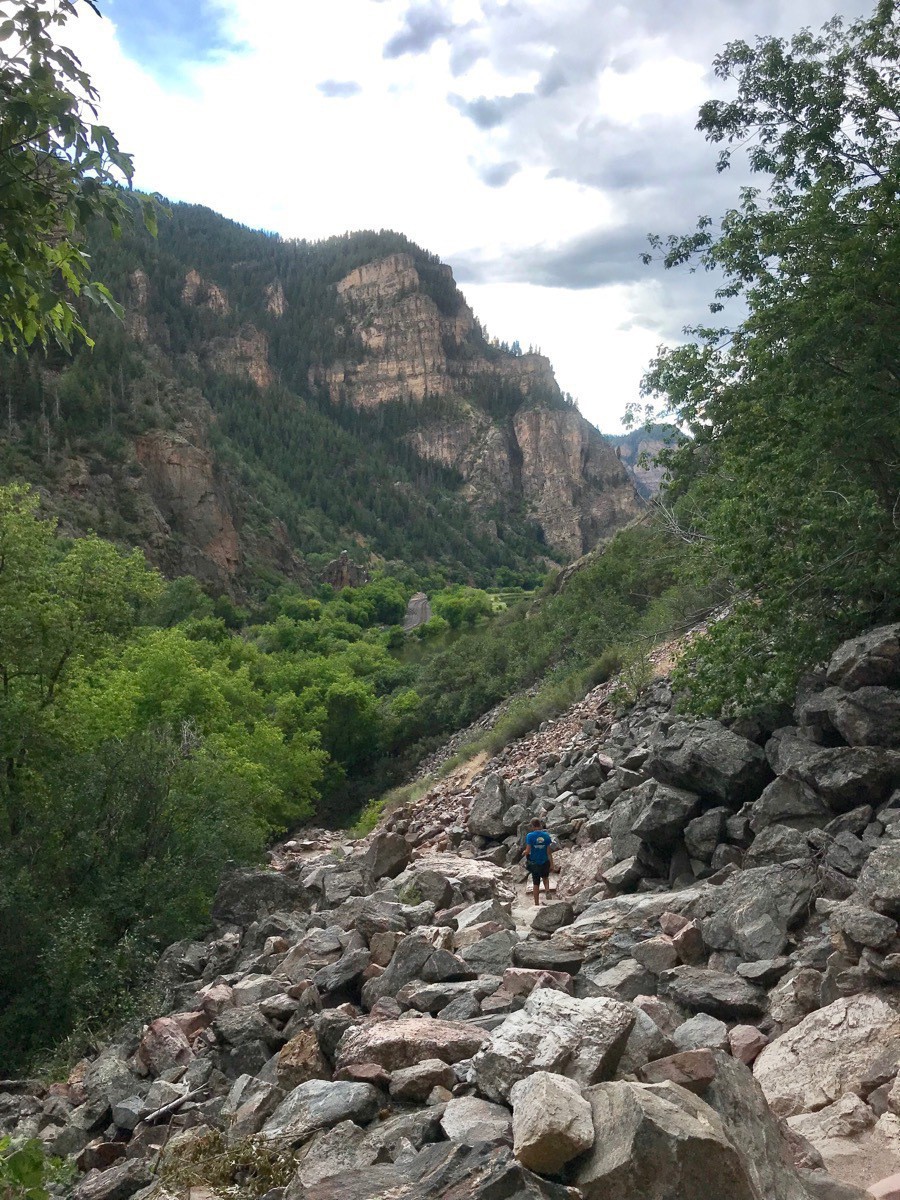 Here is Ben hiking back down the trail.
After we rode the bus back to the Hanging Rock Welcome Center, we drove to Kaleidascoops and got some well-deserved ice cream before heading back to Big Hat at the Glenwood Canyon RV Resort.  Ben and I grabbed our swimsuits and towels and drove back to the Glenwood Springs Recreation Center to swim and sit in the hot tub while Tom stayed behind and rested.
After a late dinner we played an alternate version of Phase 10 which was fun.