Glenwood Springs, CO (Days 52-53)
We left Breckenridge to drive to our next stop in Glenwood Springs, CO.  Because we had to change some reservations in order to get Ben back to the airport for July 24, we couldn't book a campground for the first night.  We stayed in a very nice Walmart Parking lot with five other motorhomes.  The first evening we went to the Glenwood Springs Vaudeville Dinner and Show.  The dinner was very tasty and the entertainment was hilarious!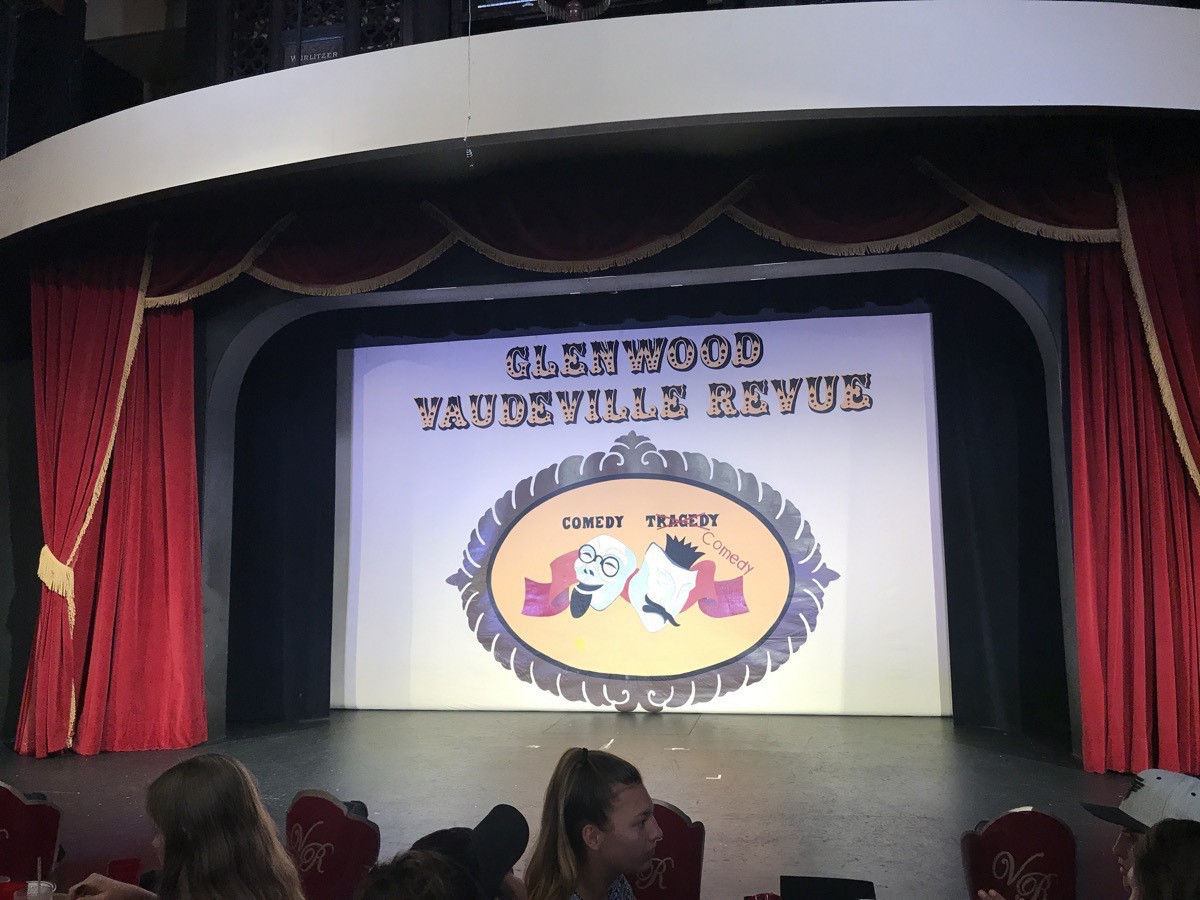 By the time we got back to Big Hat and played a full game of Phase 10, it was bedtime.  Even though our generator didn't work in Breckenridge (we are guessing it was because we didn't know how to make the high altitude adjustment), it started up first time in the Walmart Parking lot.  We slept comfortably for the night.
Maroon Bells
On Sunday morning we drove to Maroon Bells which is near Aspen.  No-one can drive a car into the park from 8:00AM - 5:00pm, so we drove to the Aspen Highlands Visitor's Center where we paid $15 to park and $8 each to ride the shuttle into the park.  The ride took about 25 minutes and was narrated by the bus driver.  Because of the record amount of snow during 2019, there were many avalanches within the park and the cleanup delayed the opening on the park for the season.  Apparently several weddings that were scheduled to take place in there had to be relocated outside the park.
On our ride up to the park we could see the paths of the avalanches which totally uprooted all the aspen trees in it's way.  In all our past travels we had not seen the destructive paths of an avalanches.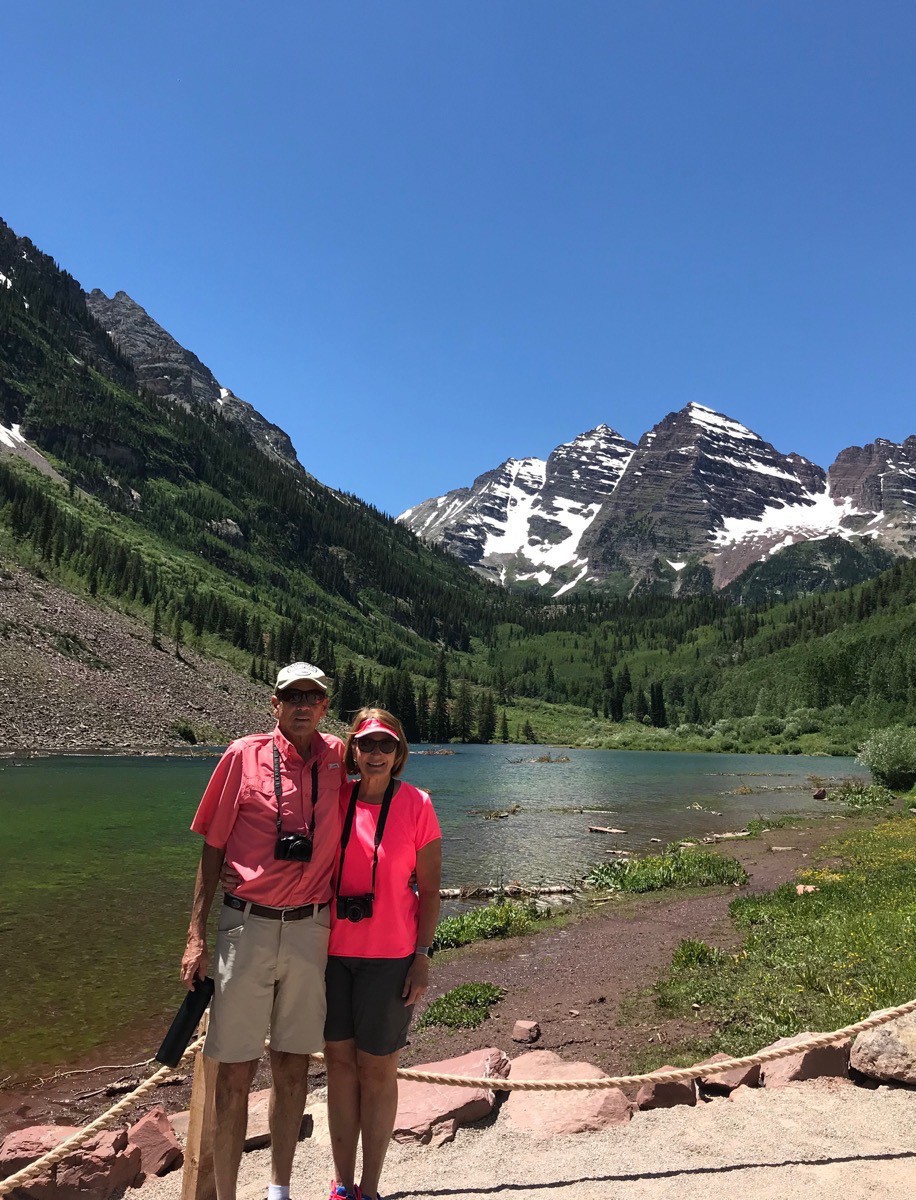 Ben took a picture of us right when we arrived in the park.  Then we spent several hours hiking up to Crater Lake.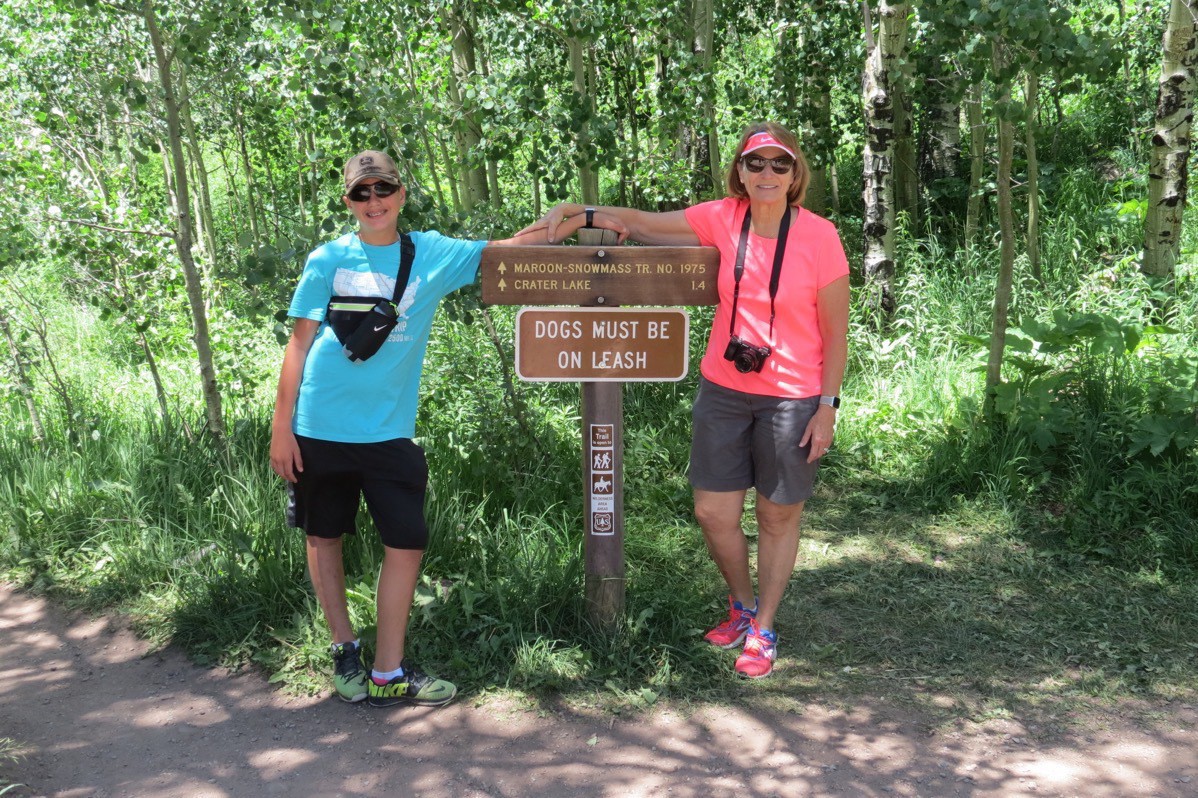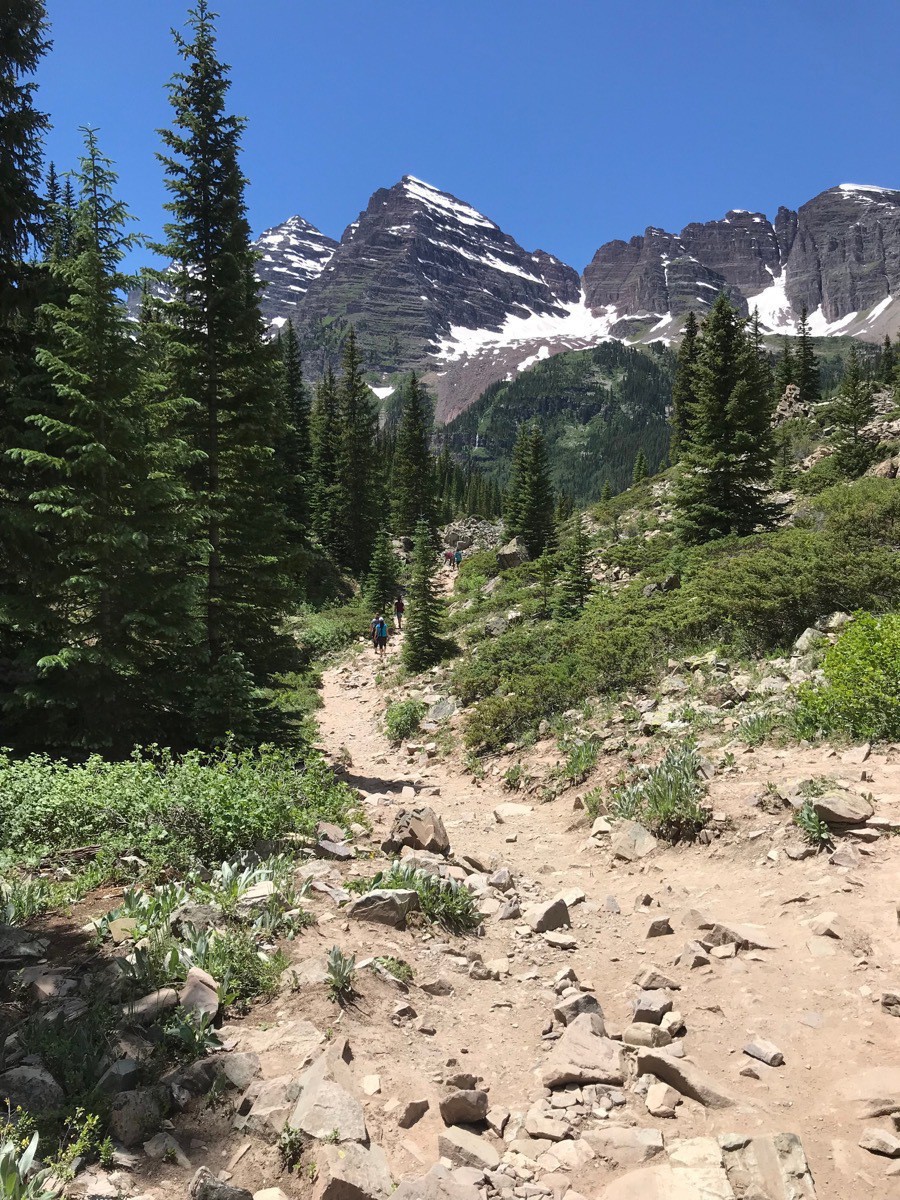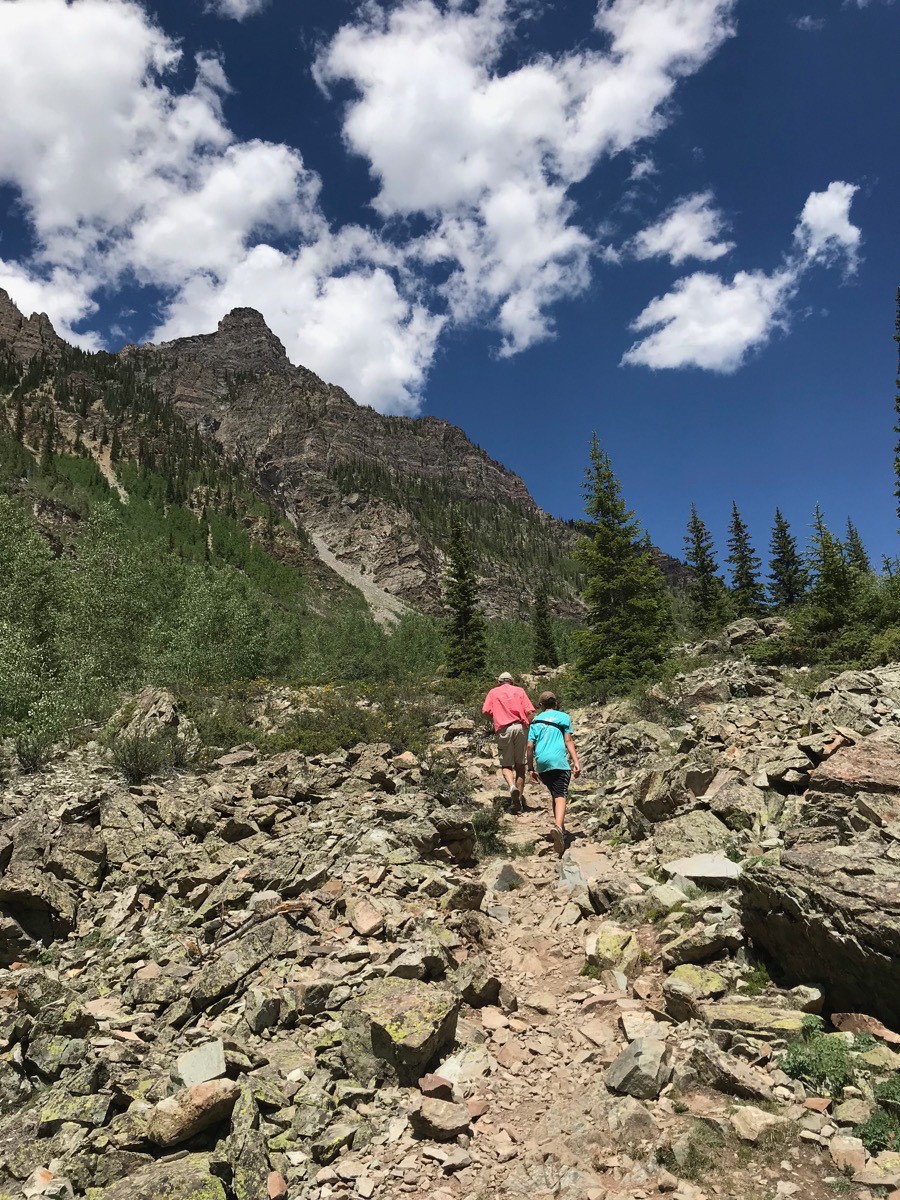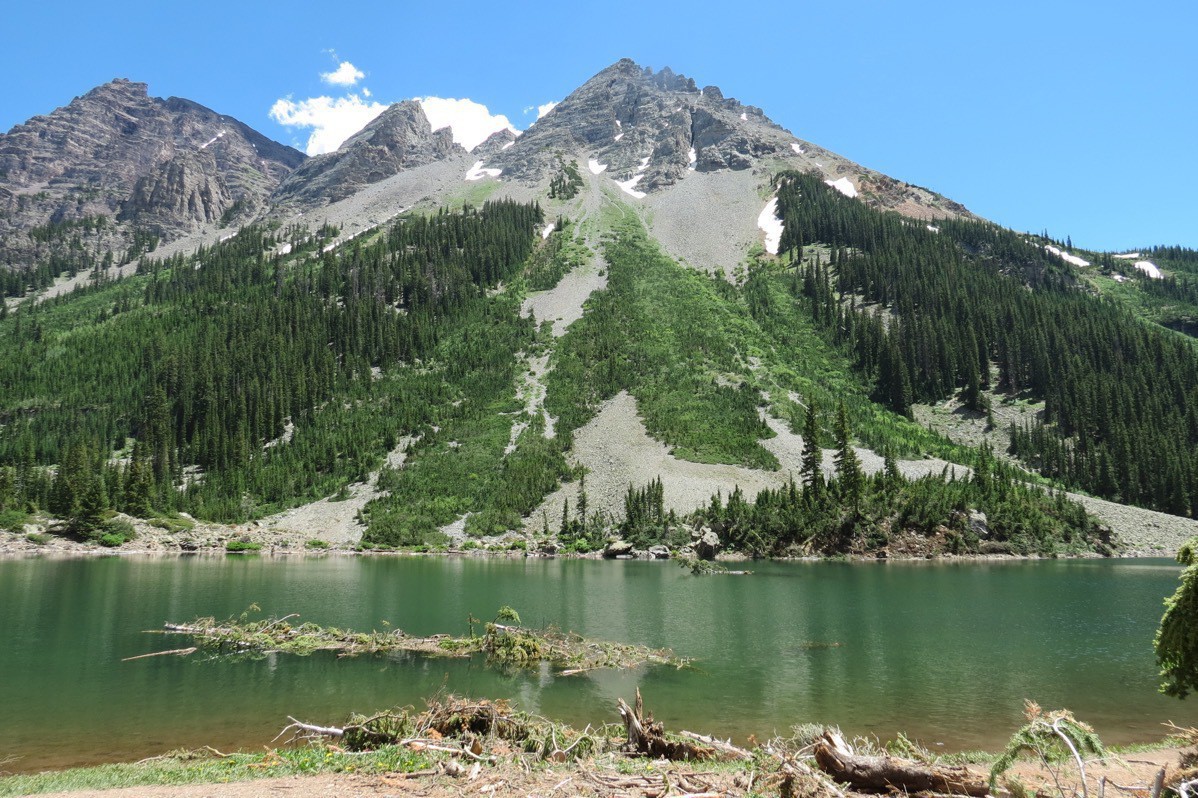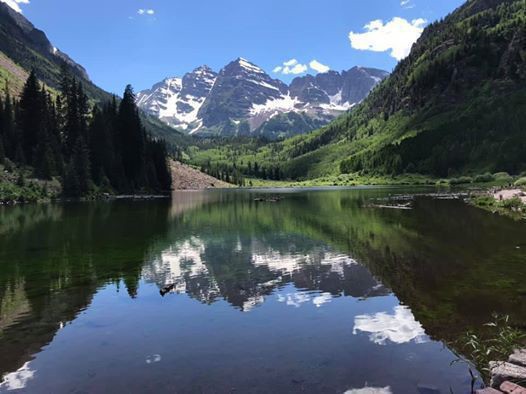 When we finished our hiking for the day, we boarded the bus for our ride back to the Highland's Visitor's Center and then drove the 44 miles back to the Walmart in Glenwood Springs after stopping for some ice cream at Kaleidascoops..  We drove Big Hat  to the Glenwood Canyon RV Resort where we will be spending the next two nights.