Estes Park - RMNP Hidden Valley and Bear Lake (Day 48)
Yesterday we drove back into Rocky Mountain National Park and this time headed for the Hidden Valley picnic area where we hiked a very steep trail.  The beginning of the trail was paved and we thought the hike would be mainly for families with young children.  After .25 miles the paved trail ended and we had to walk across a fast-moving stream on a fallen tree to continue along the trail.  Because of the record level of snow in RMNP this year the snow is still melting.  Although there was no snow on this trail, the water run off was continuous.  Some of the trail was soggy and some was downright covered with water, but we forged ahead hoping to get to the top of that particular mountain.  After hiking .75 miles straight up and realizing the top was totally eluding us, we decided to turn around and head back down. We later found out that Hidden Valley used to be a ski area that's been closed over 30 years and we were hiking on the ski slope!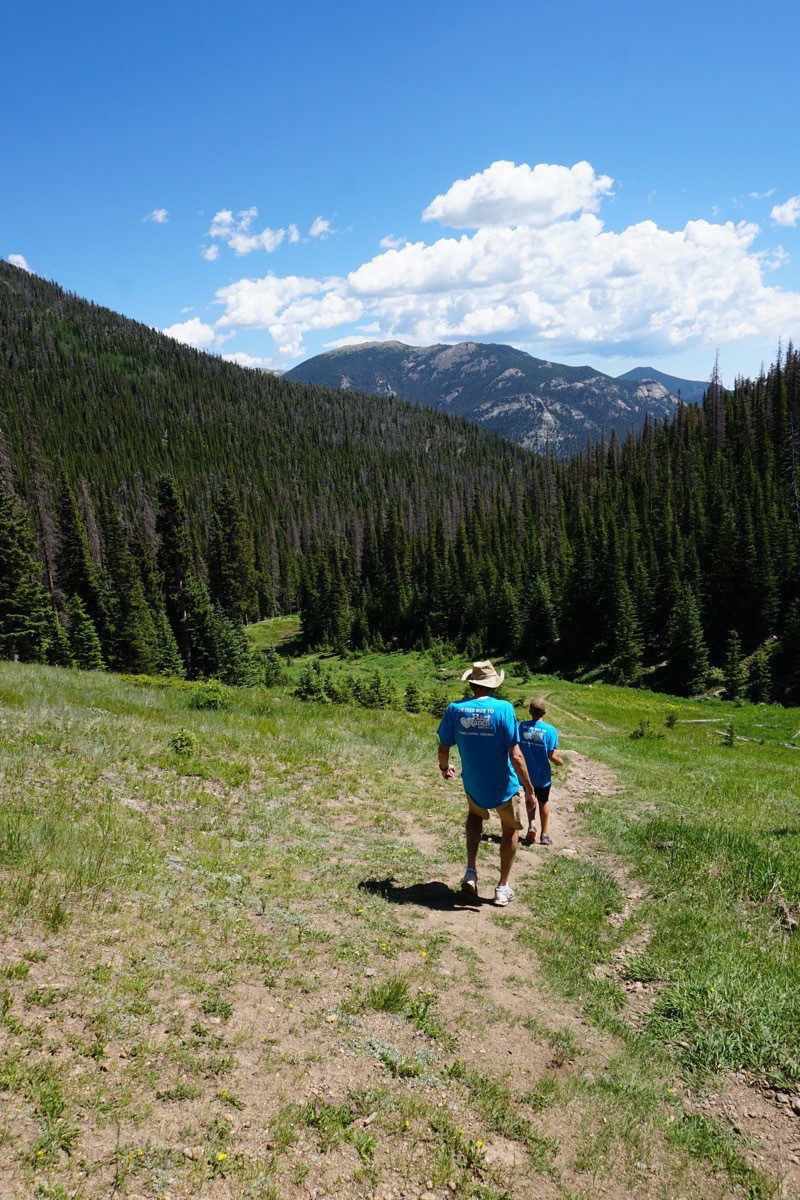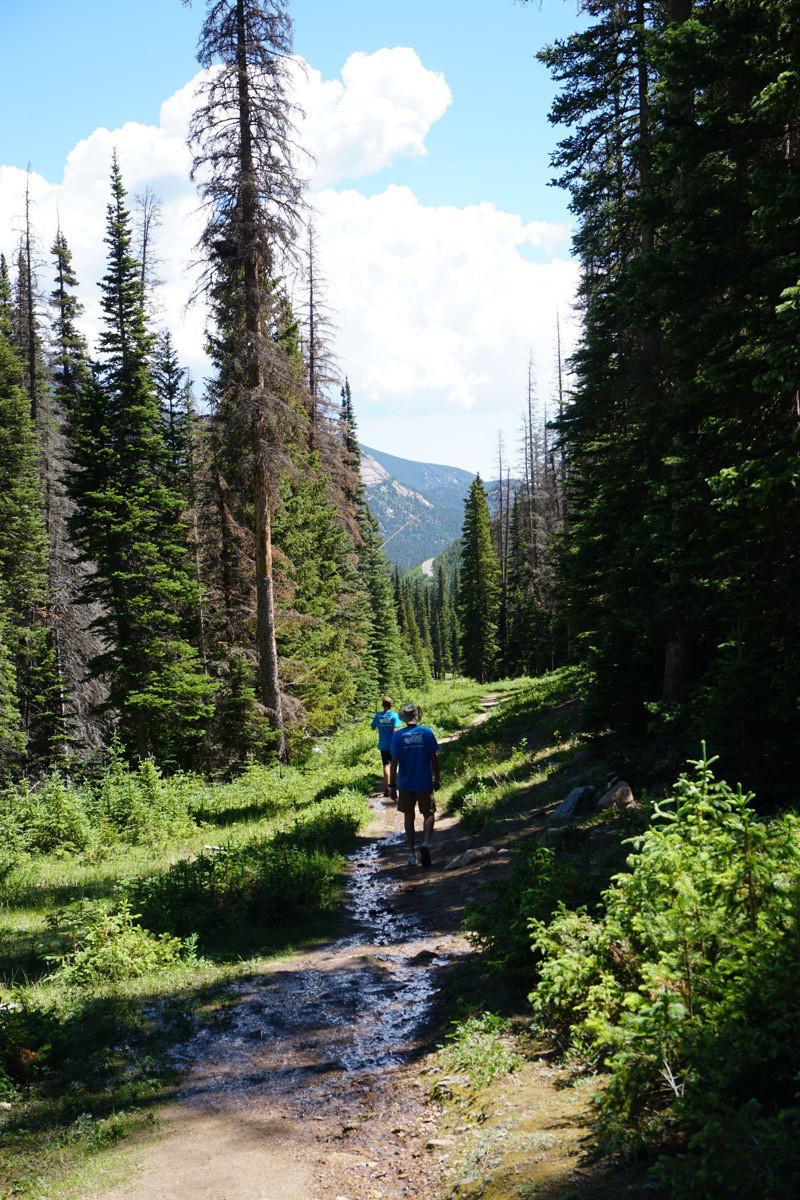 Tom and Ben going back down the trail after walking through some mud.
Bear Lake
We drove out to the Bear Lake parking area in hopes that we would be lucky and get a parking spot.  We were able to park and walk to the lake to take some pictures before leaving RMNP.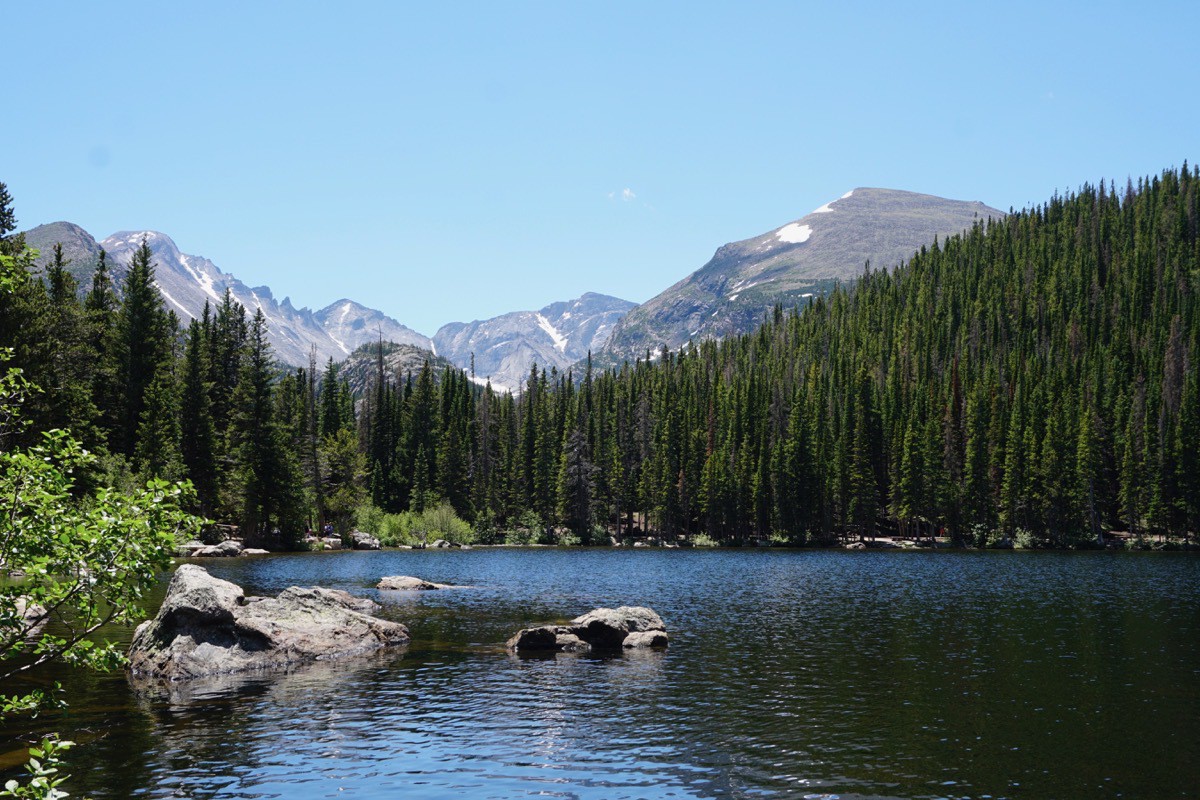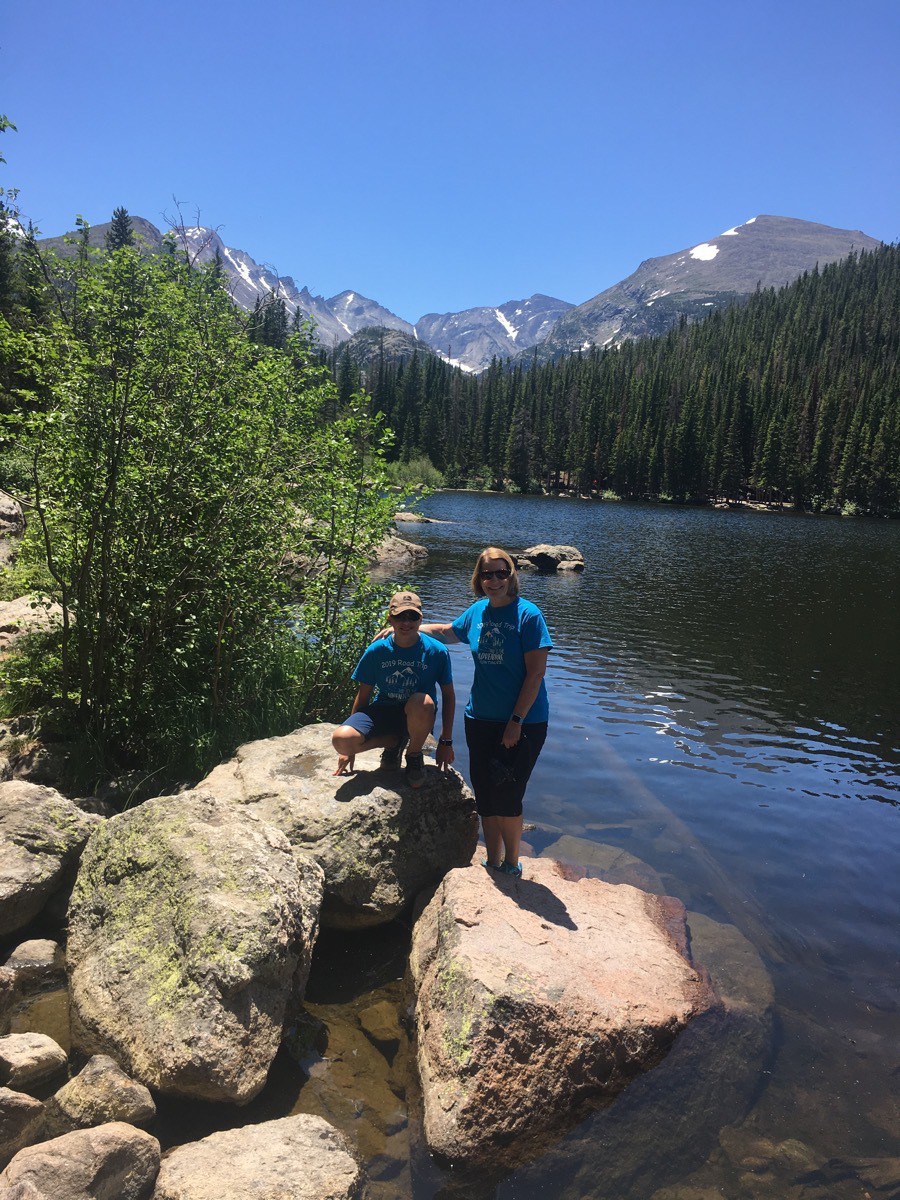 We stopped on the way out of the park to walk around and snap a few more pictures.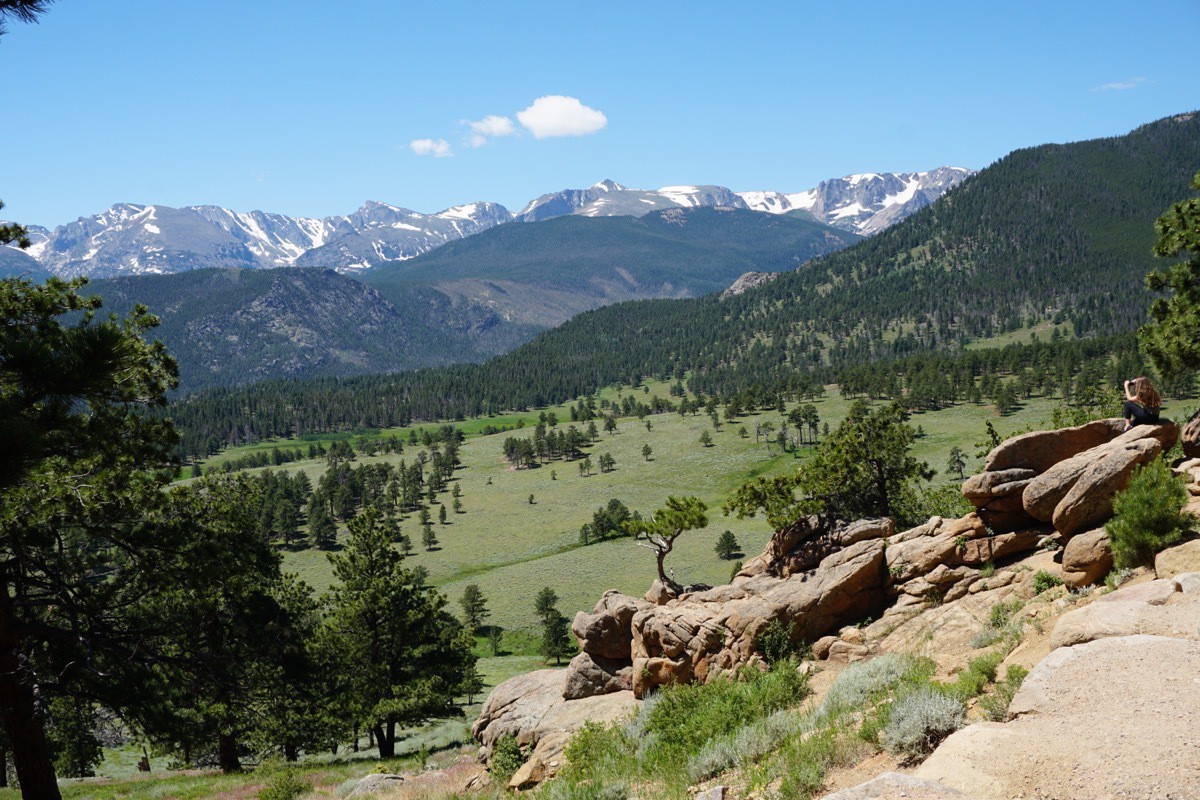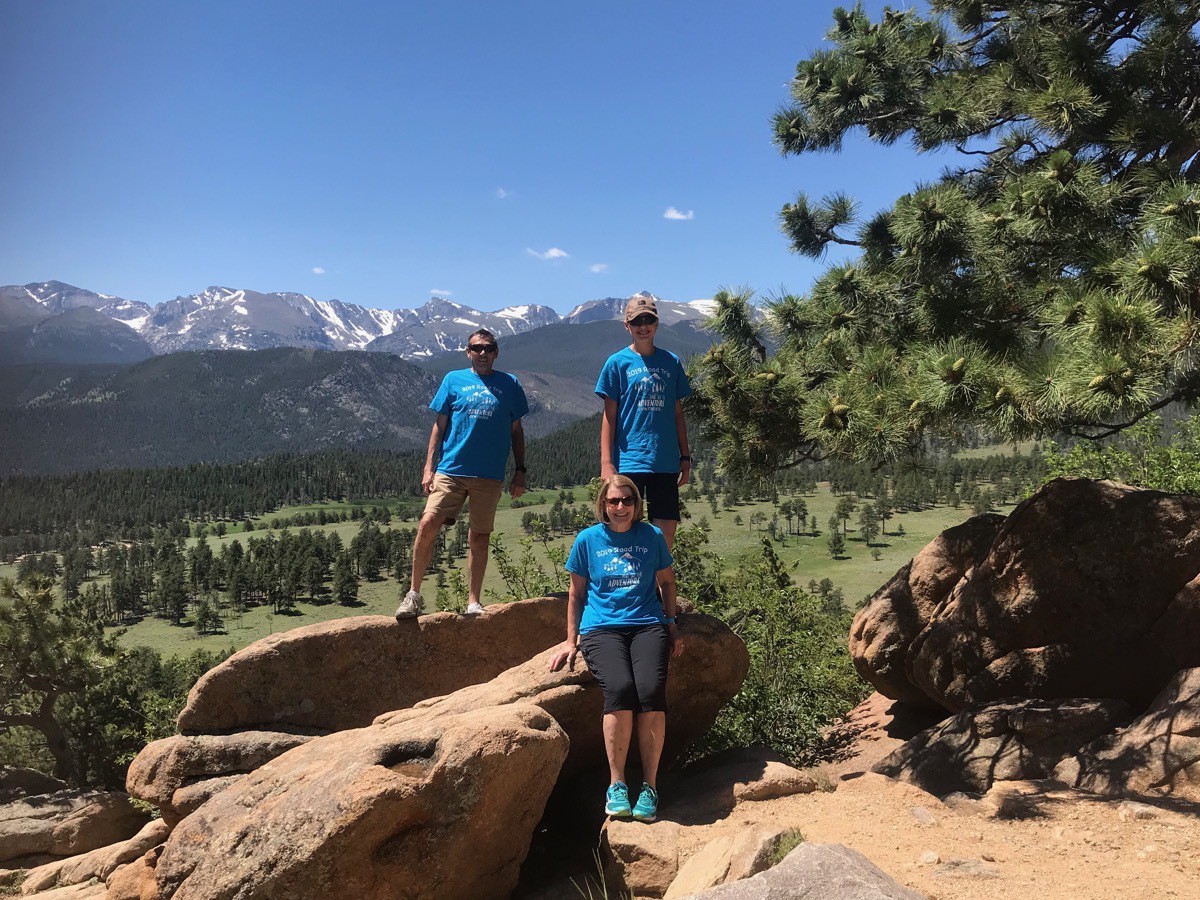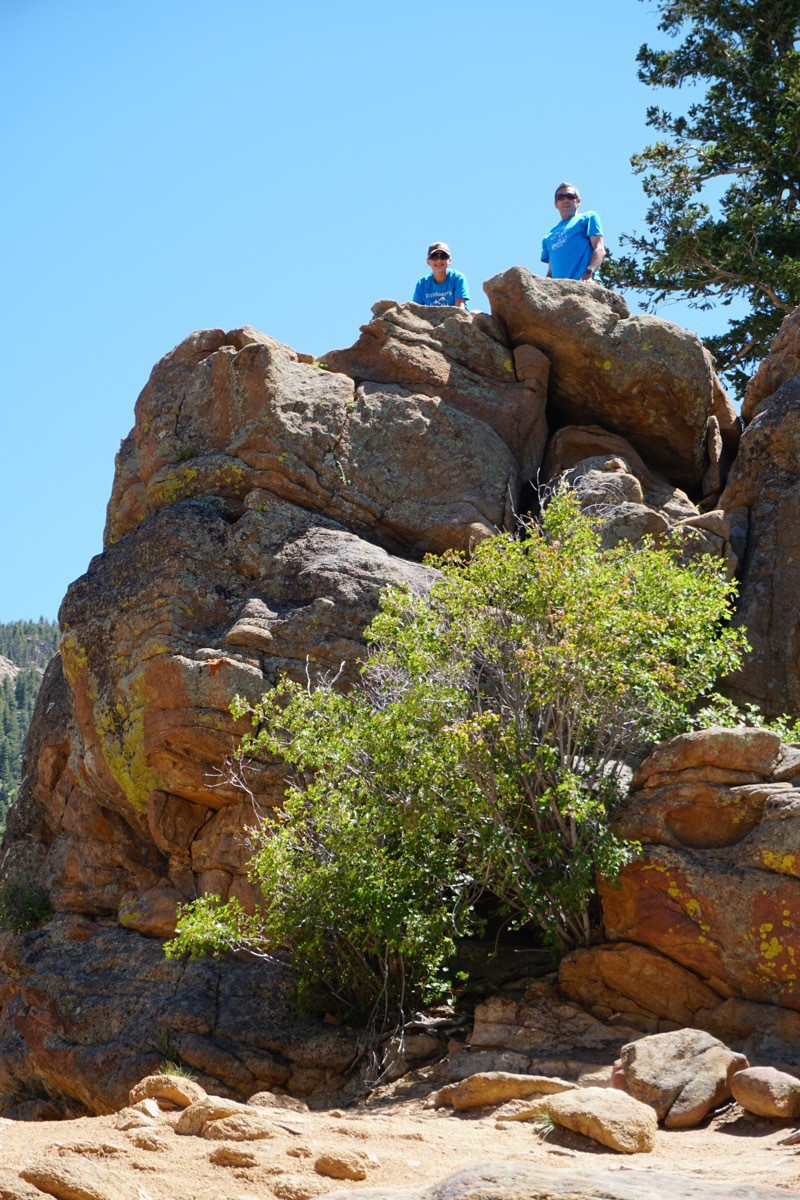 In the afternoon I went into town and got a pedicure while Tom took a nap and Ben rode his bicycle with some friends.  At 6:00 we joined a covered dish dinner at the campground hospitality area.  I brought red beans with sausage and rice which was a hit (Blue Runner, of course).  In the evening—and for five other evenings while we were in Estes Park– we played bridge with Donna and Bob. Their bridge scores were much more impressive than ours.  In other words, they killed us!
Since it gets dark late in the evenings, Ben was able to play outside until 8:45.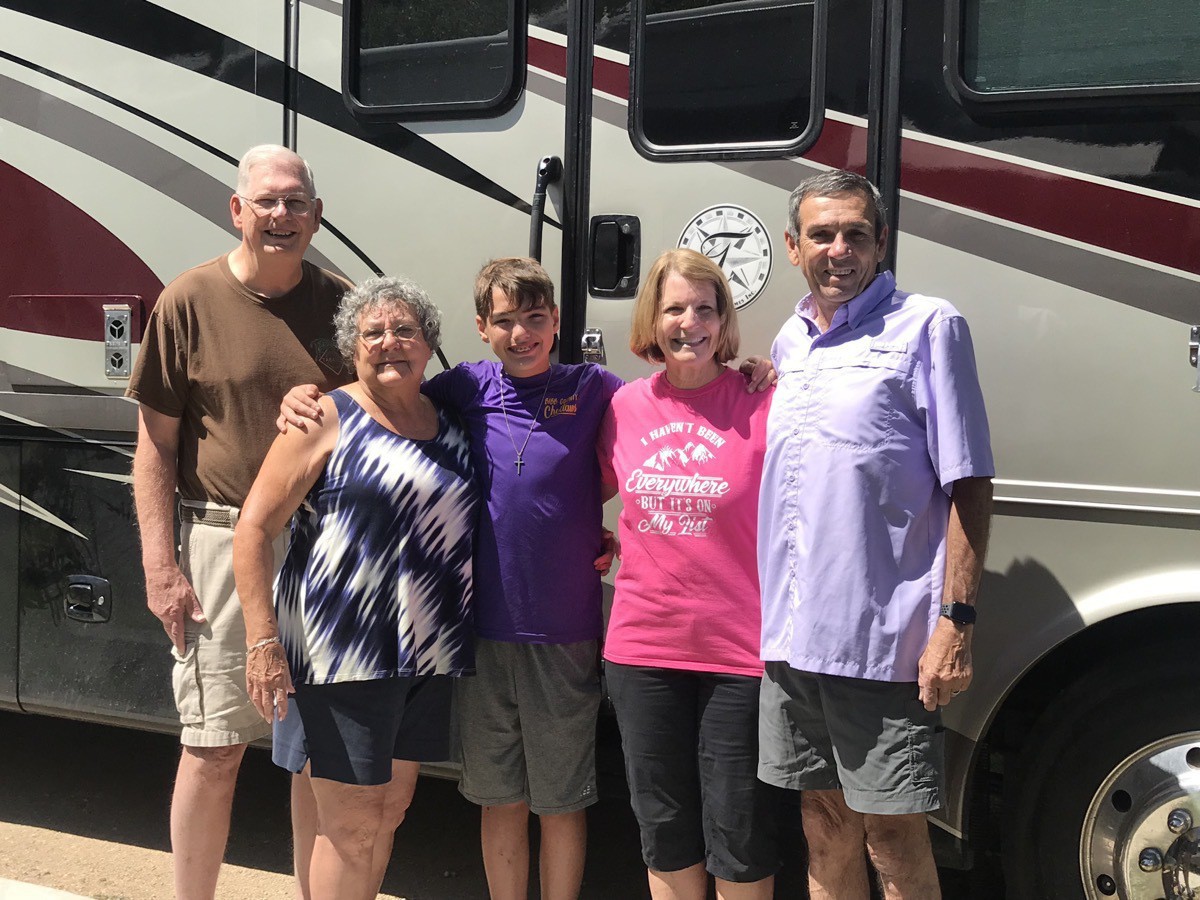 We left our friends this morning and are now headed for Breckenridge, Colorado
Trip Data:
Manor RV Campground for 6 nights @ $55.00 per night.  Campgrounds cost so far $1,507.86, an average of $31.41 per night.
Total miles driven in Big Hat 3,461 and 1967 in the CRV for a  total of 5,528 miles 
We've spent $1,440.78 on gas, or an average of $30.02 per day