Sunday morning we went to church at the United Methodist Church of Estes Park.  Afterwards, we drove up to the Stanley Hotel where we walked through the maze in front of the hotel and saw the Stanley Steamer in the Lobby.
The Stanley Hotel
The Stanley Hotel served as the inspiration for the Overlook Hotel in Stephen King's 1977 bestselling novel The Shining and as the filming location for the 1997 TV miniseries, also written by King.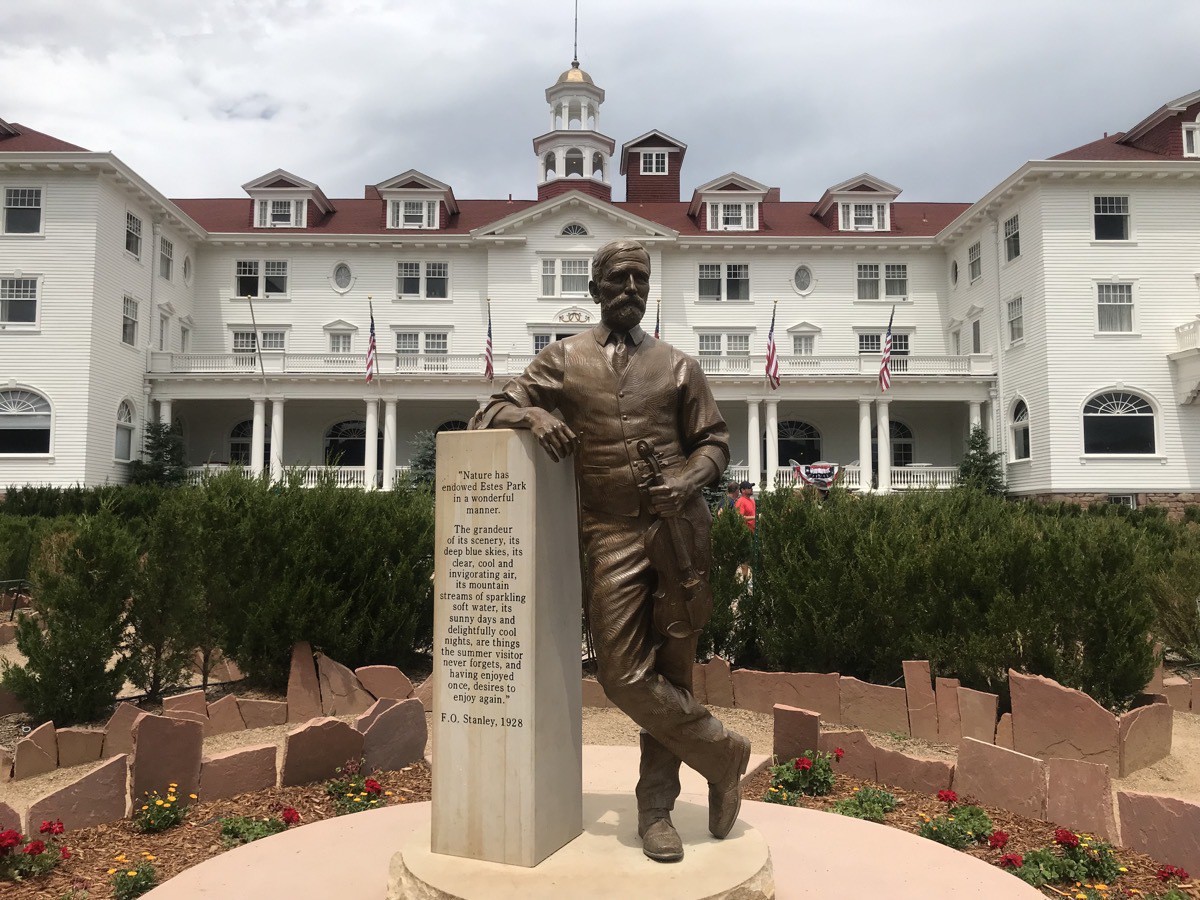 In 1903, the Yankee steam-powered car inventor Freelan Oscar Stanley (1849-1940) was stricken with a life-threatening resurgence of tuberculosis. In those days the recommended treatment  was fresh, dry air with lots of sunlight and a hearty diet. Stanley resolved to spend the summer in the Rocky Mountains.  His health improved dramatically and Stanley resolved to return each summer to Estes Park.  He began construction on the Stanley Hotel in 1907.
Stanley Steamer
The first Stanley Steamer was built by the company founded by twins Francis and Freeman Stanley after they wold their photographic dry plate business to Eastman Kodak.  They made their first car in 1897. They produced and sold over 200 cars, more than any other U.S. maker. In 1899,
Freelan and his wife Flora drove one of their cars to the top of Mount Washington in New Hampshire, the highest peak in the northeastern United States.  The climb to the top took more than two hours and was notable because it was the first time a car had climbed the 7.6 miles long Mount Washington Carriage Road; the descent was accomplished by putting the engine in low gear and braking extensively.