Colorado Springs - Pikes Peak and Garden of the Gods
Today we drove from Lakewood, CO to Colorado Springs.  The skies were a beautiful blue and the temperature was 81 degrees when we started our drive up the Pikes Peak Toll Road.  By the time we got to the top, the temperature was 41. At a height of 14,115 feet, Pikes Peak is one of the 53 mountains in Colorado whose height is above 14,000 feet.  The past times when we visited Pike''s Peak we were able to drive all the way to the top.  Since they are building a new visitors center at the top and the construction equipment and building supplies take up most of the parking area, we had to park at mile 16 and ride a shuttle to the top.
On the drive up we spotted a few marmots and a heard of mountain goats right beside the road, but unfortunately I didn't get a picture.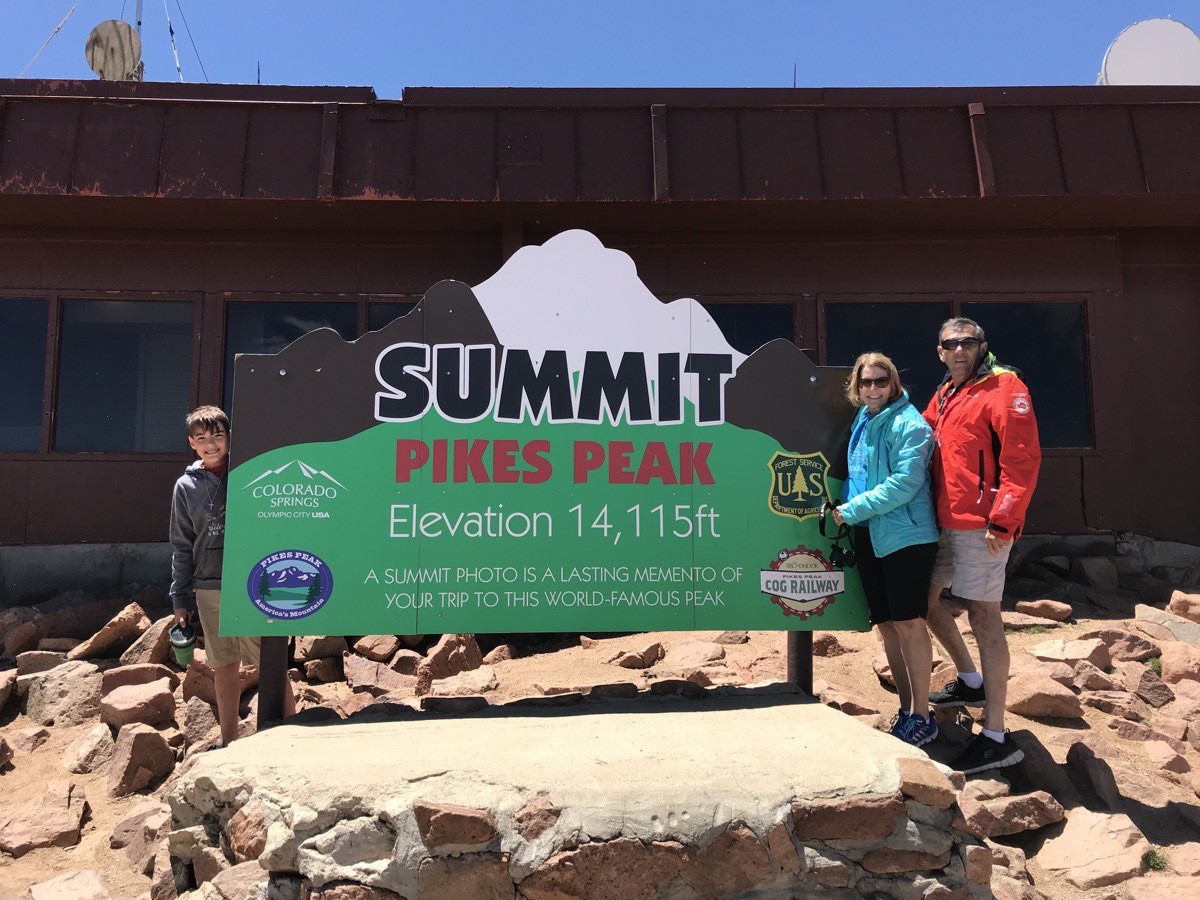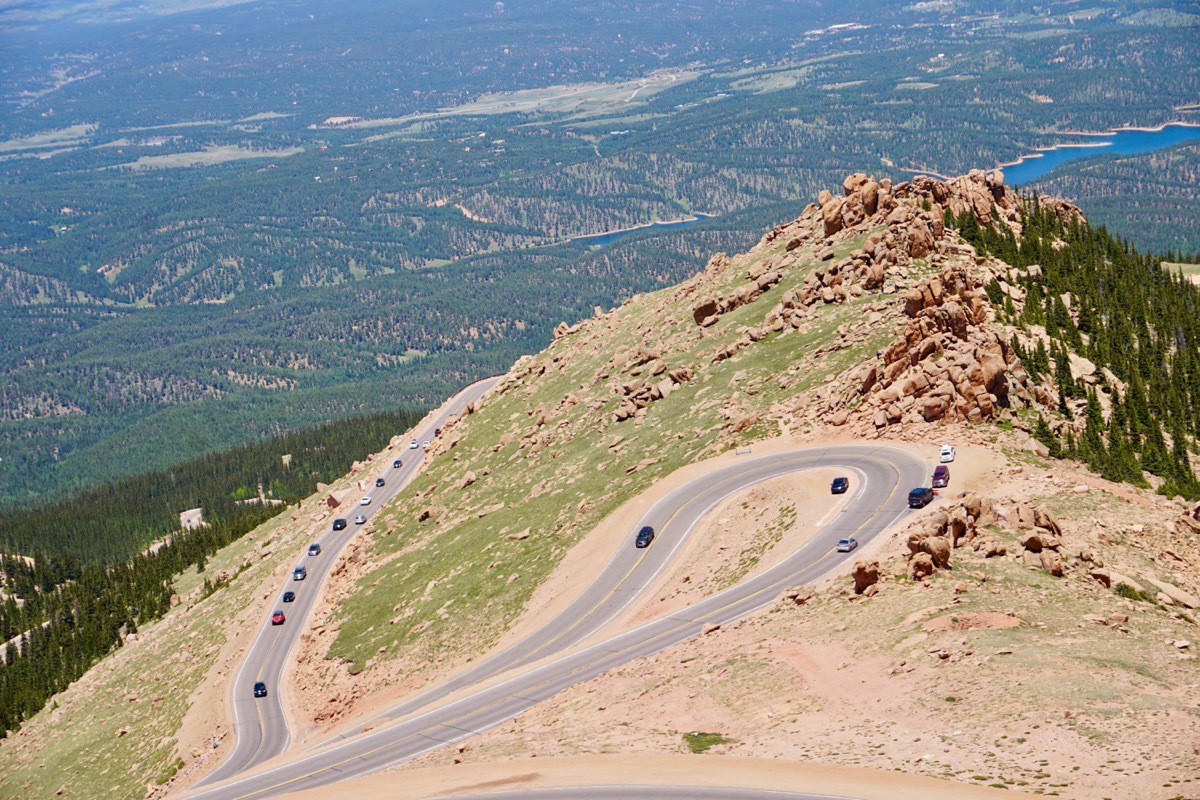 The Pikes Peak International Hill Climb also known as The Race to the Clouds, is an annual automobile and motorcycle hillclimb to the summit of Pikes Peak. The track measures 12.42 miles and has over 156 turns, climbing 4,720 ft from the start at Mile 7 on Pikes Peak Highway, to the finish at 14,110 ft on grades averaging 7.2%.  
The fastest time was 7:57.148 set in 2018 by Romain Dumas.  
We stopped at the Broadmoor Resort Museum after leaving Pikes Peak and saw several cars that were past winners.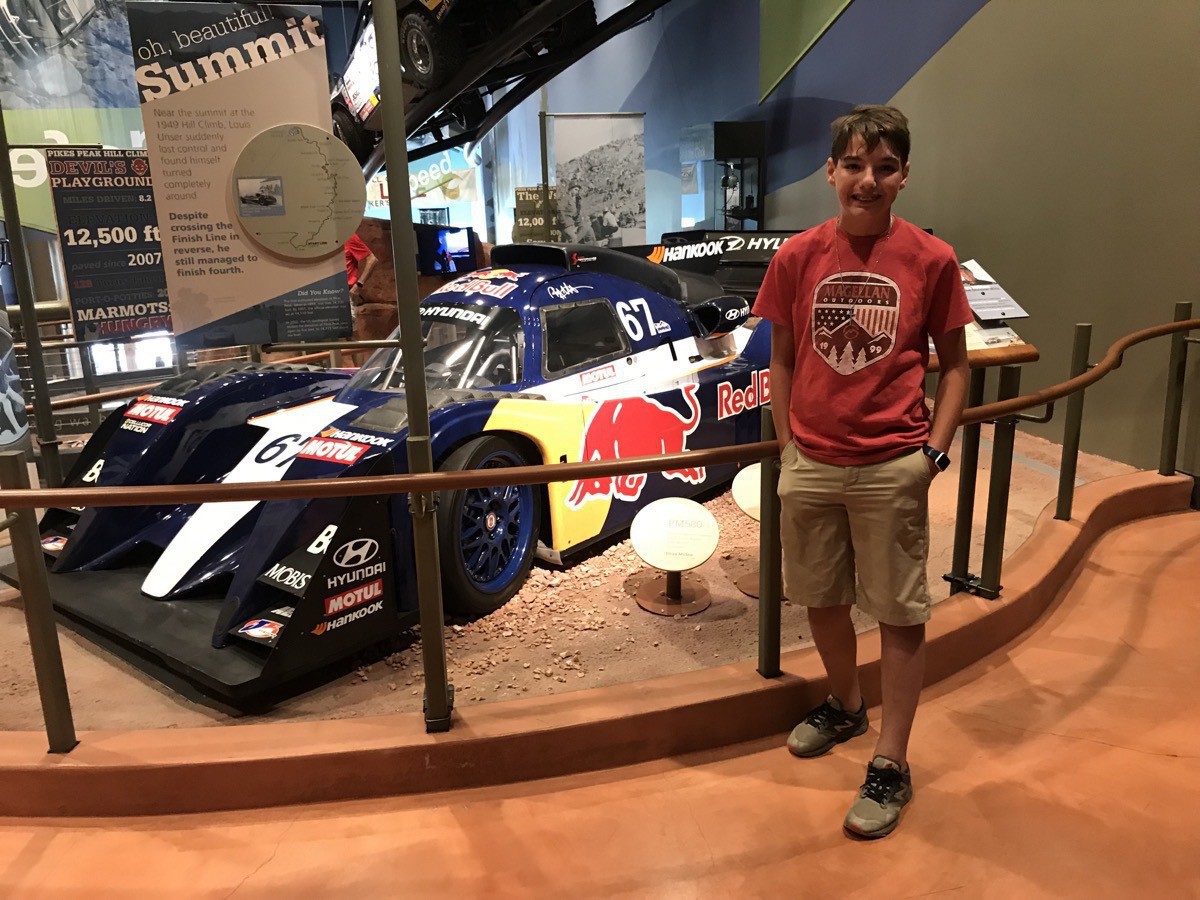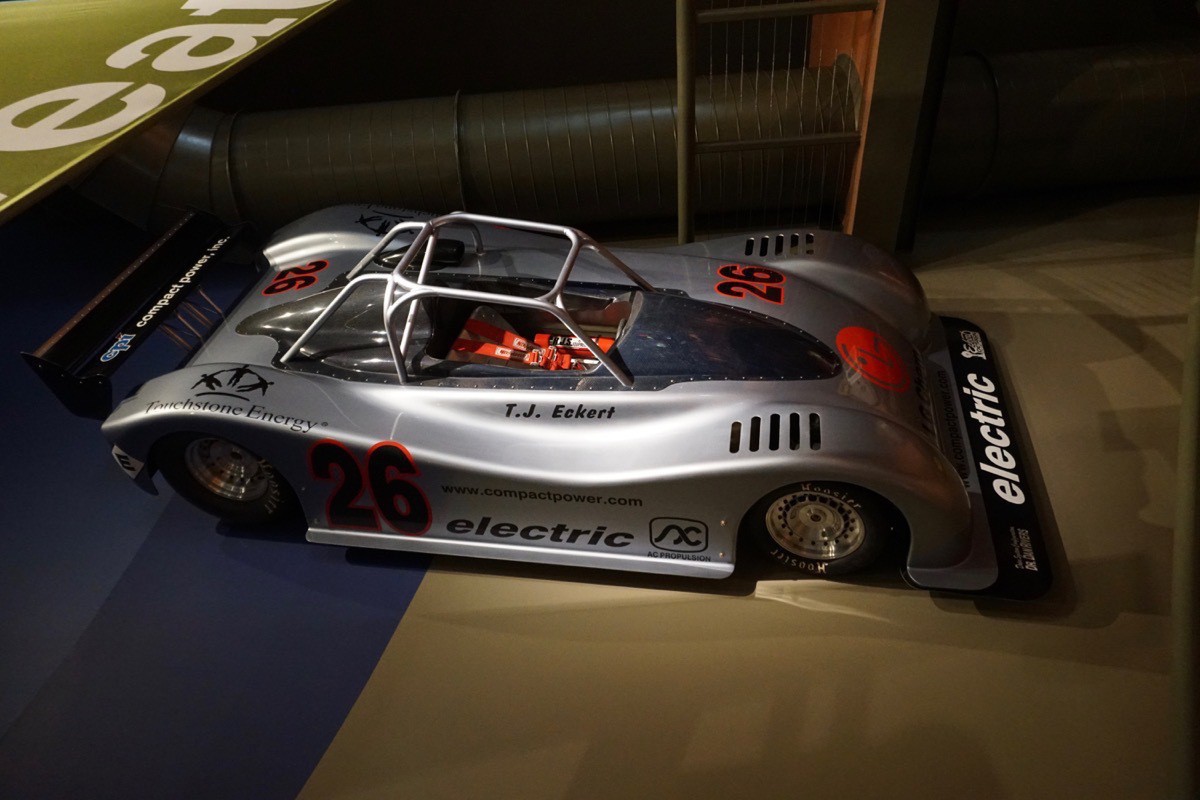 Garden of the Gods
The park was given to the city of Colorado Springs in 1909 by the children of Charles Elliot Perkins in the fulfillment of his wish that tit be kept forever free to the public.  It was designator as a national landmark in 1971.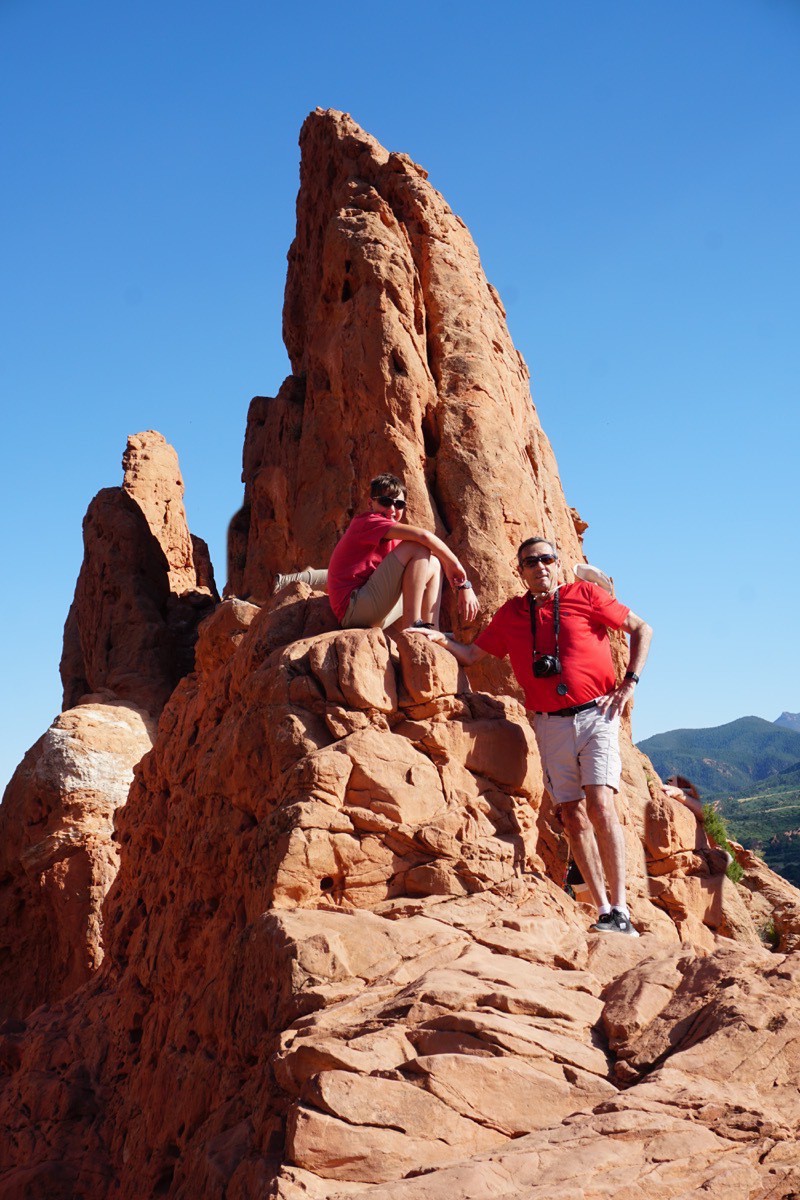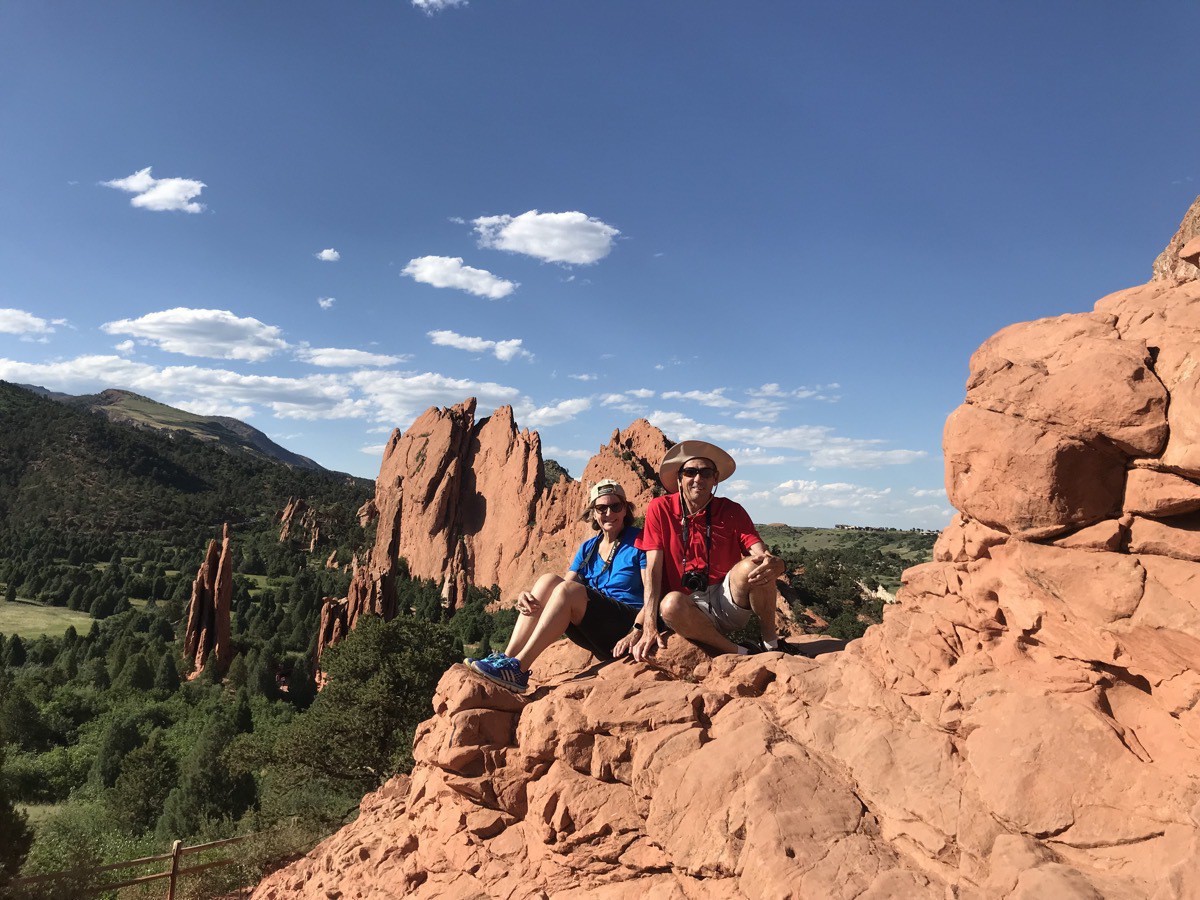 Fargos Pizza
Our last stop for the day was dinner at Fargos Pizza, the fanciest pizza parlor I've ever seen.  The restaurant is two stories with red velvet valances above the windows, chandeliers hanging from the ceiling and a player piano.  The waittresses are all dressed in Victorian long gowns and the guys in red vests and bow ties.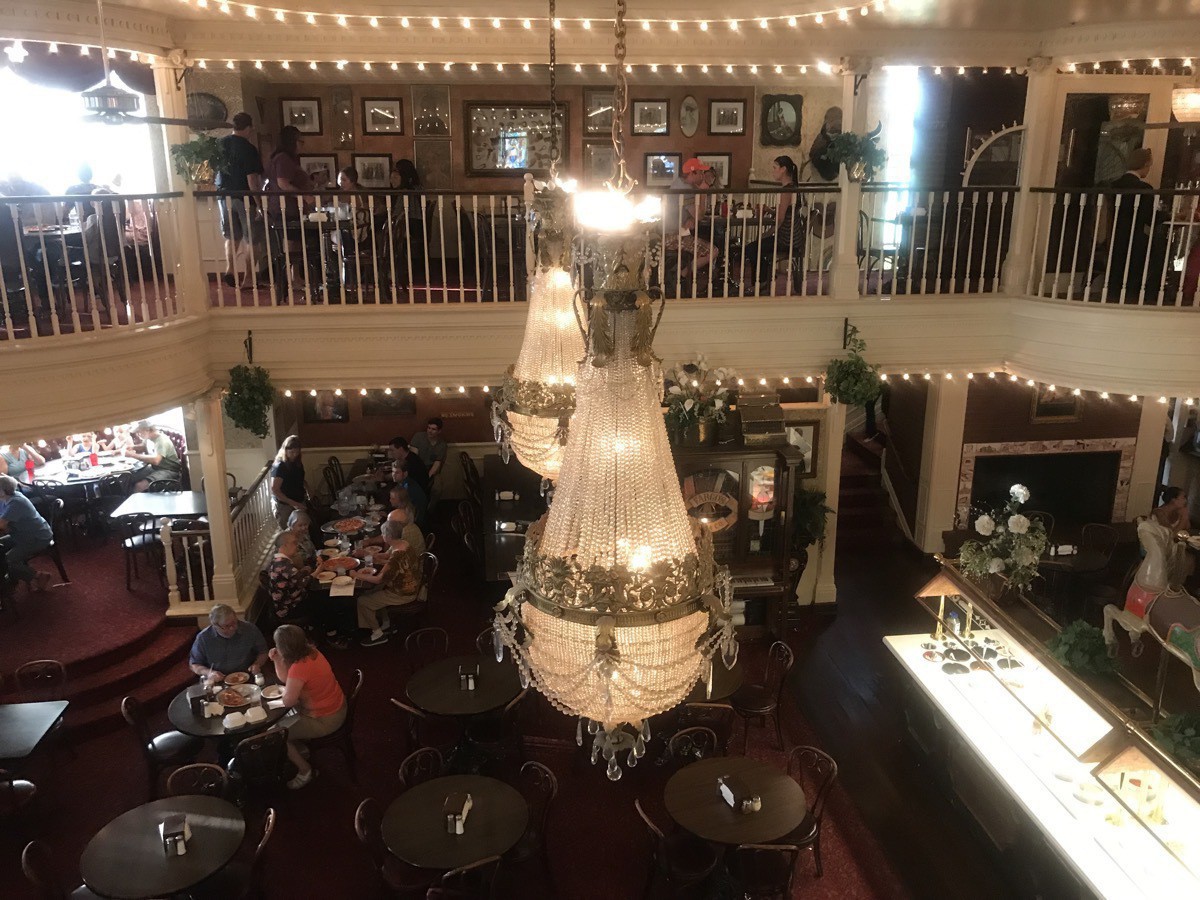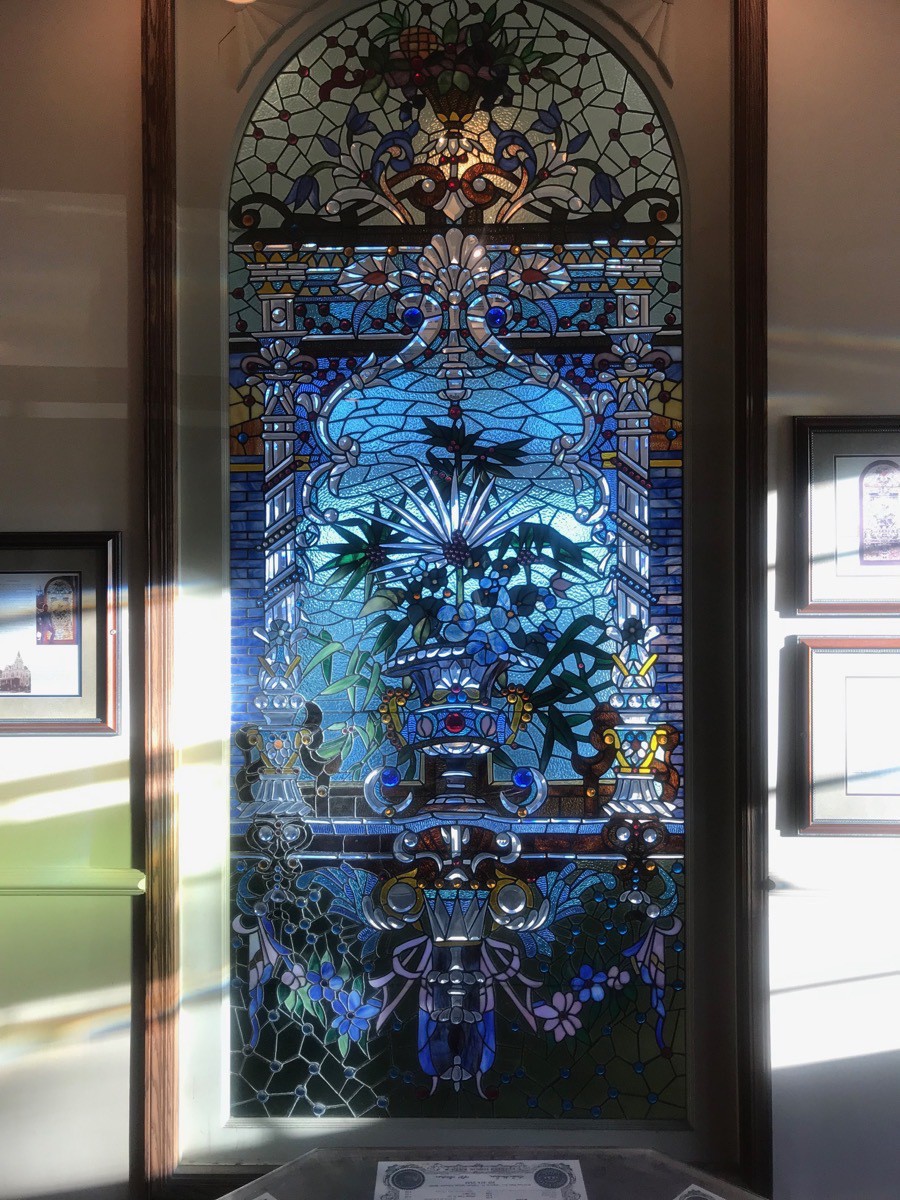 A beautiful stained glass window at Fargos Pizza.