Wall Drug and the Badlands (Day 30)
We left Mitchell this morning around 11:00 and had a 222 mile drive to today's destination —Wall, SD.  All along I-90 there are billboards—hundreds of them-advertising for Wall Drug.  Wall Drug has become a huge tourist trap in the town of Wall, SD population of 872.  
The drug store started in 1931 and struggled to stay open in a town with a population of 300 in the middle of nowhere. After struggling for over four years, the owner added signs along the road offering free ice water to anyone who stopped.  Over the years it has grown from that small drug store to the 76,000 square foot tourist trap it is today.
Over 2 million visitors stop each year to get the free ice water and the 5 cent coffee and then spend plenty of money on food and souveneirs.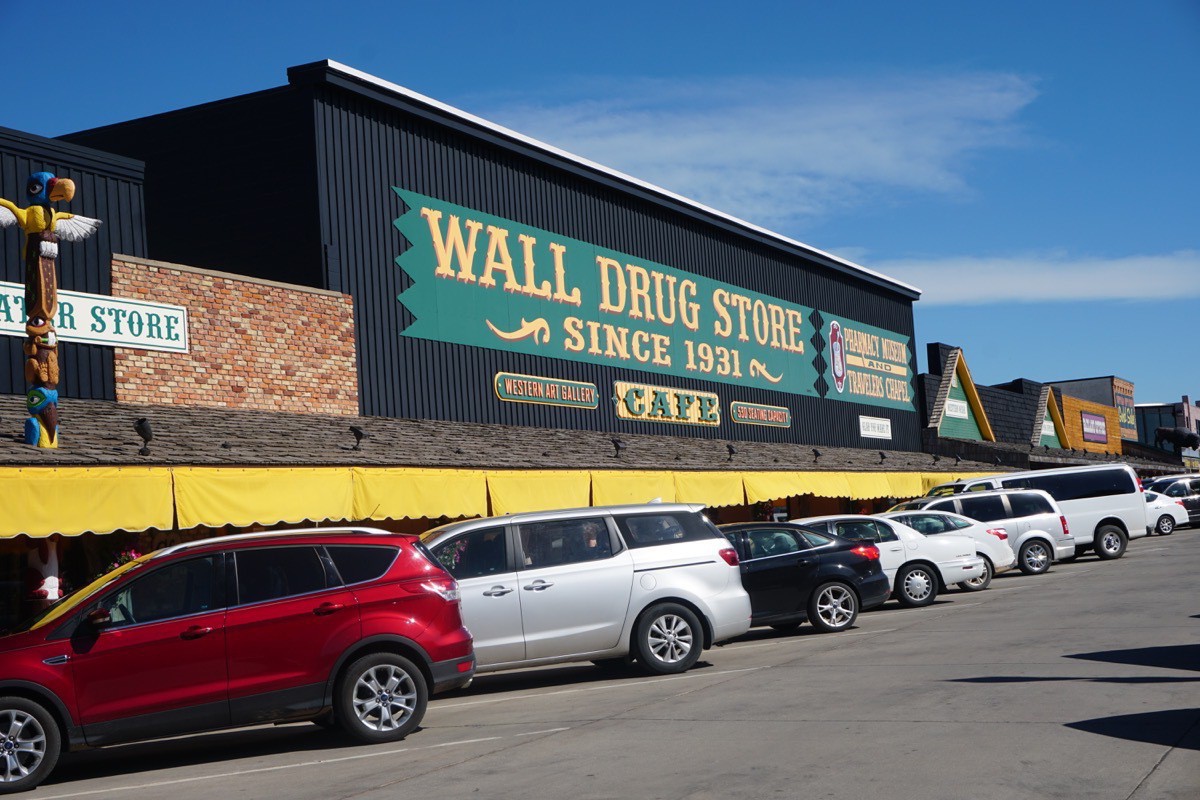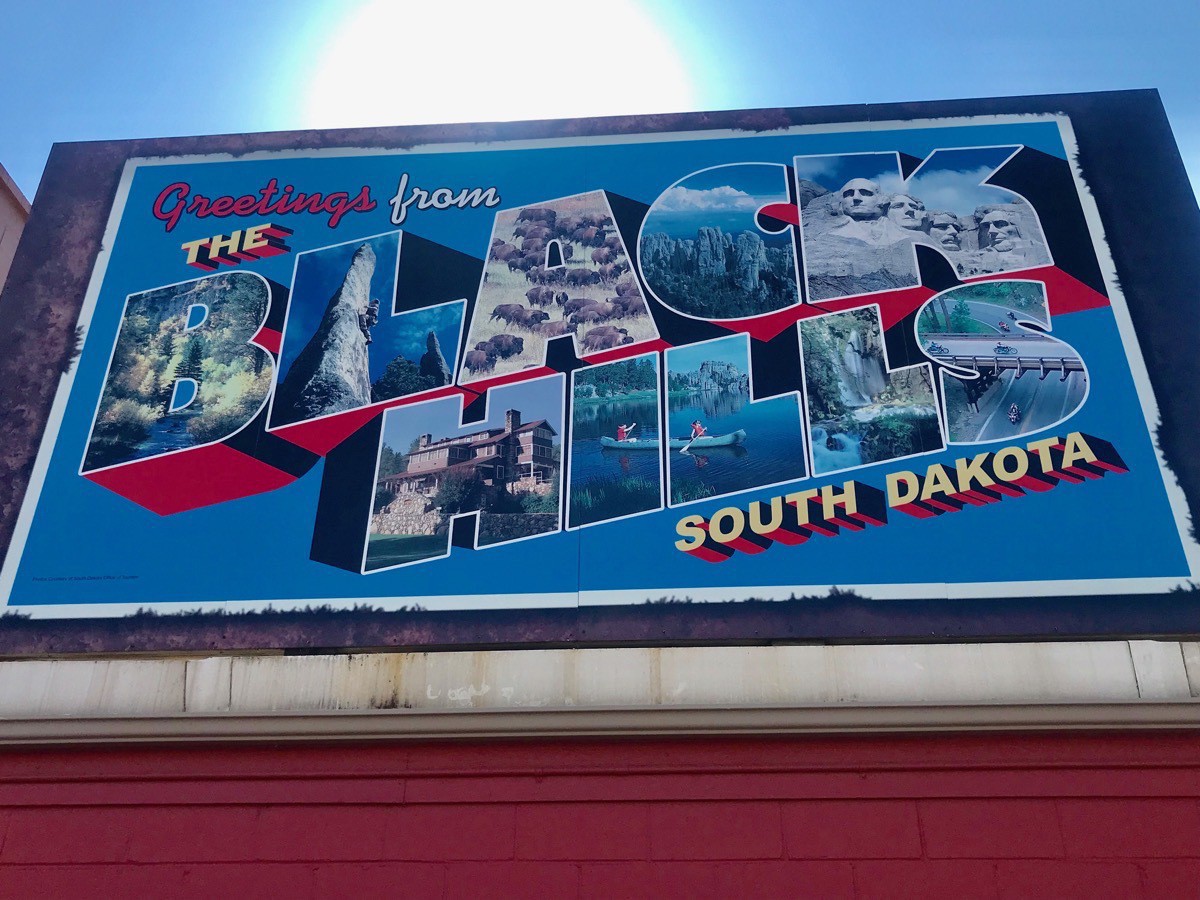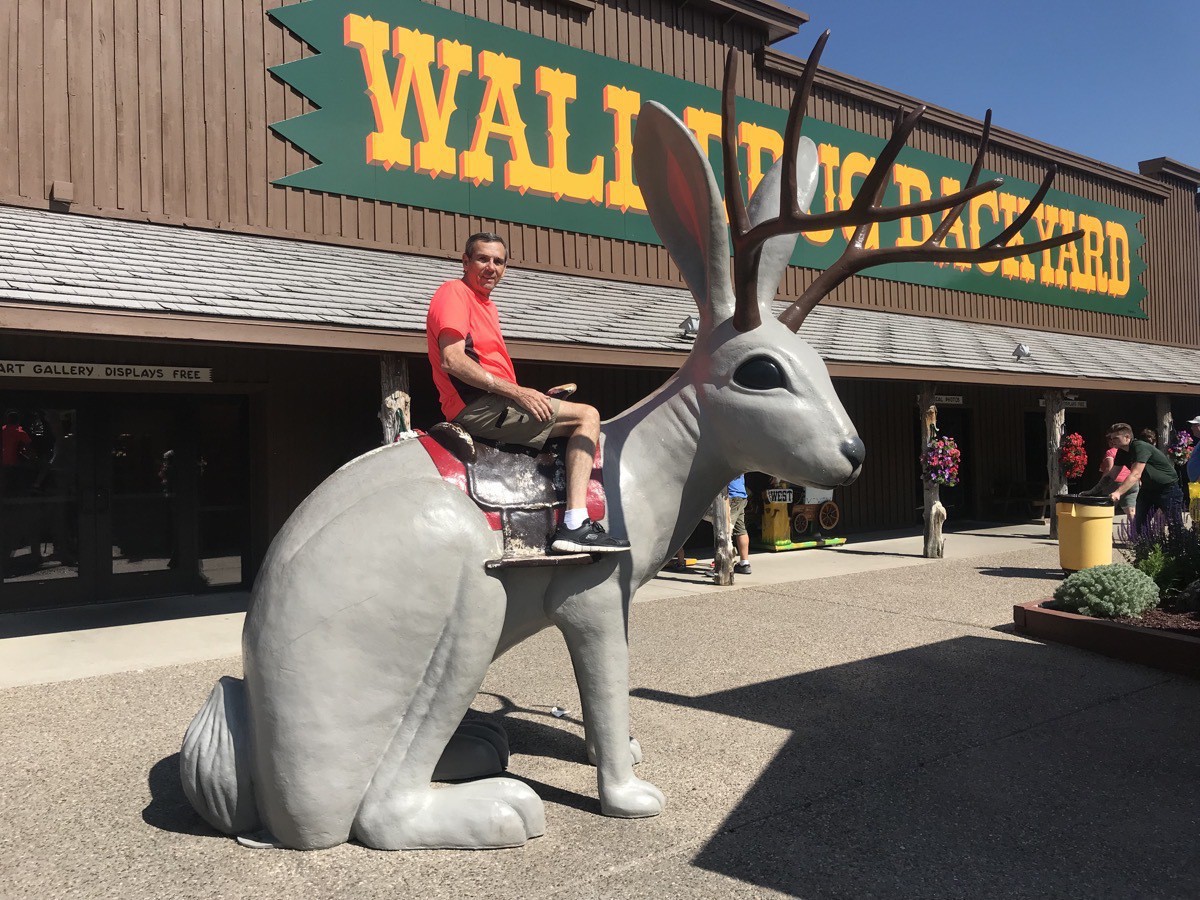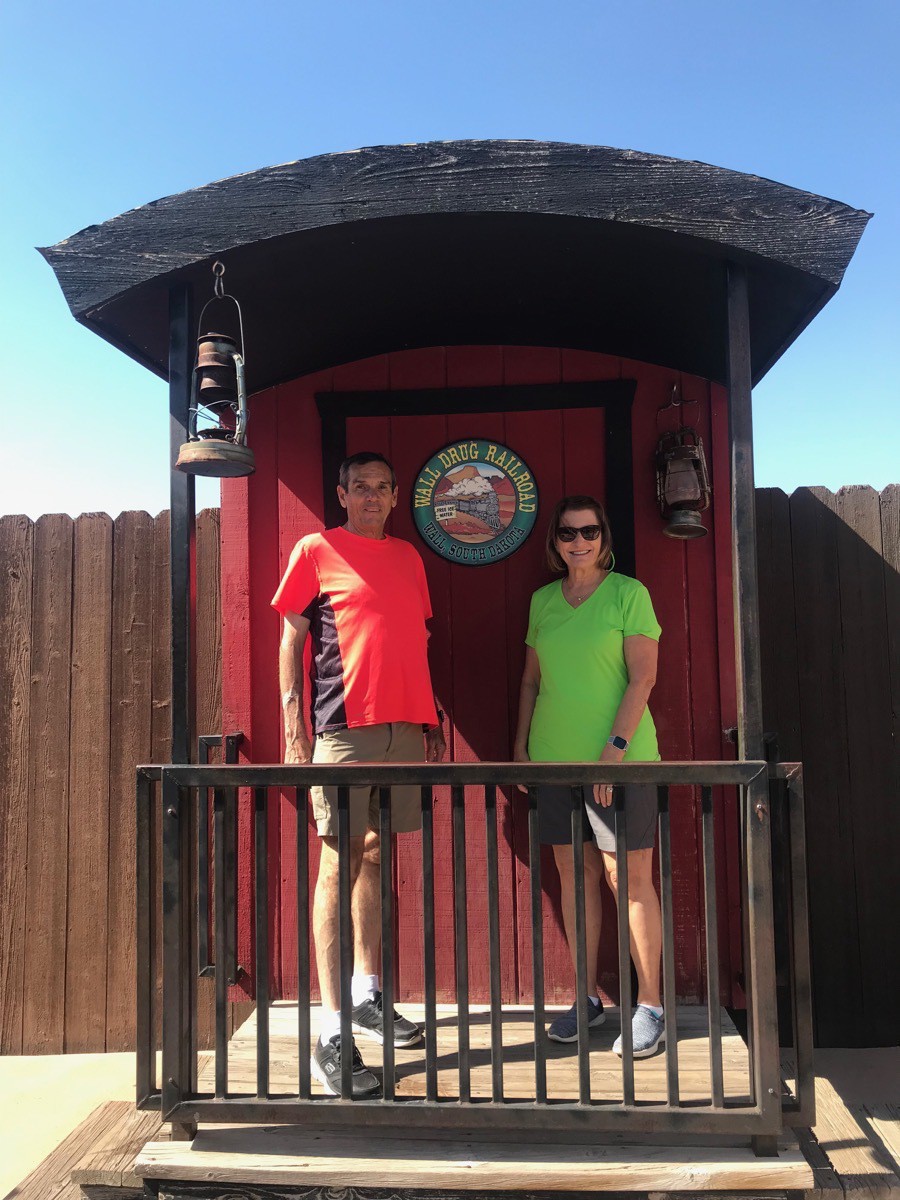 The Badlands
In the evening we drove through the Badlands National Park at sunset and stopped at the overlooks.  Since it was so late in the evening, we didn't do any hiking while there.