Sioux Falls to Mitchell, SD (Day 29)
We left Sioux City, Iowa this morning around 10:00 and stopped at Sioux Falls, SD to walk around the Falls and take lots of pictures.  It rained hard while we were driving, but it was a beautiful day once we arrived.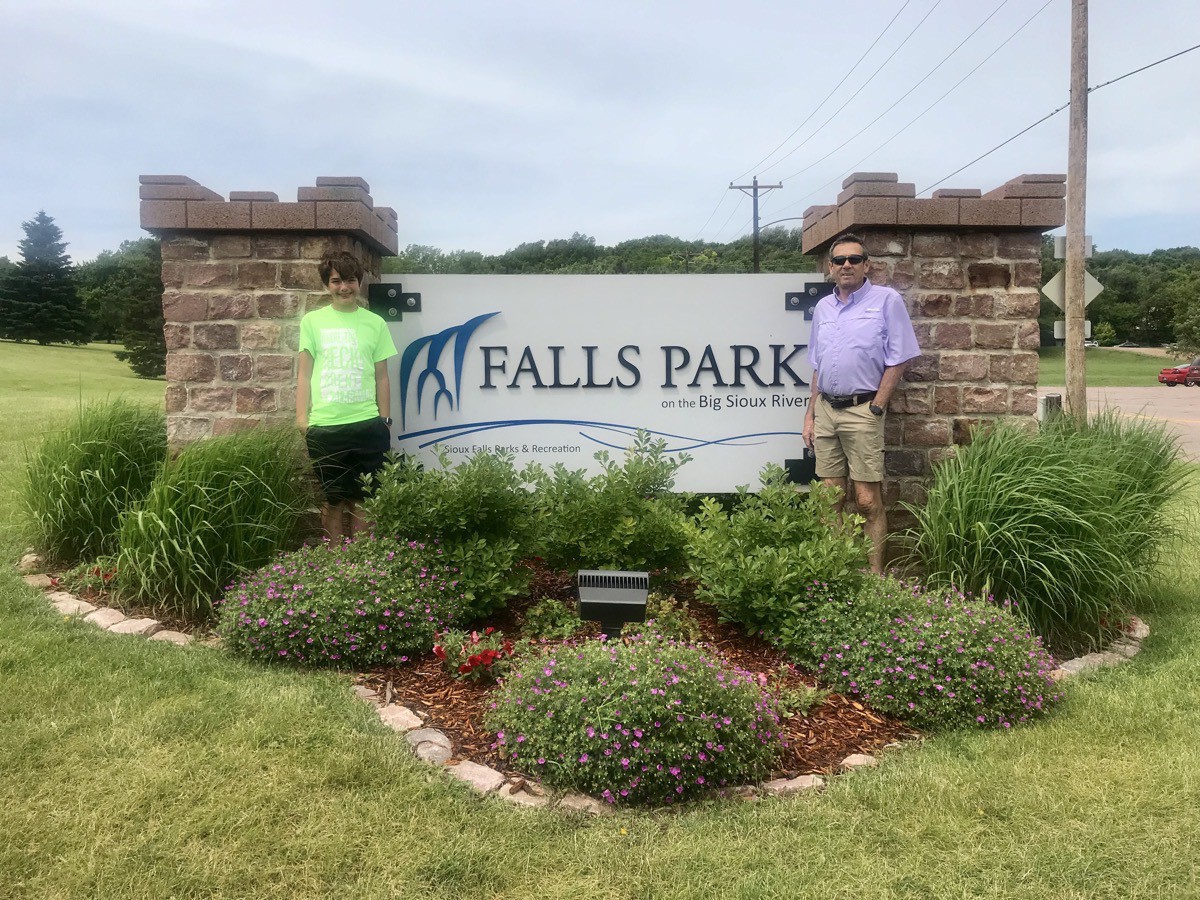 We first toured the museum and learned that the Sioux Falls Stockyards were the largest livestock market  in the nation in 1976 and again in 1981, with as many as 10,000 animals bought and sold each day.  When the stockyards opened in 1917, they could accommodate 5,000 pigs and 6,000 cattle. In the 1980s the stockyards sold to 70 packing plants across the US and Canada.
There are no stockyards remaining in Sioux Falls.
After we toured the museum we walked around the falls.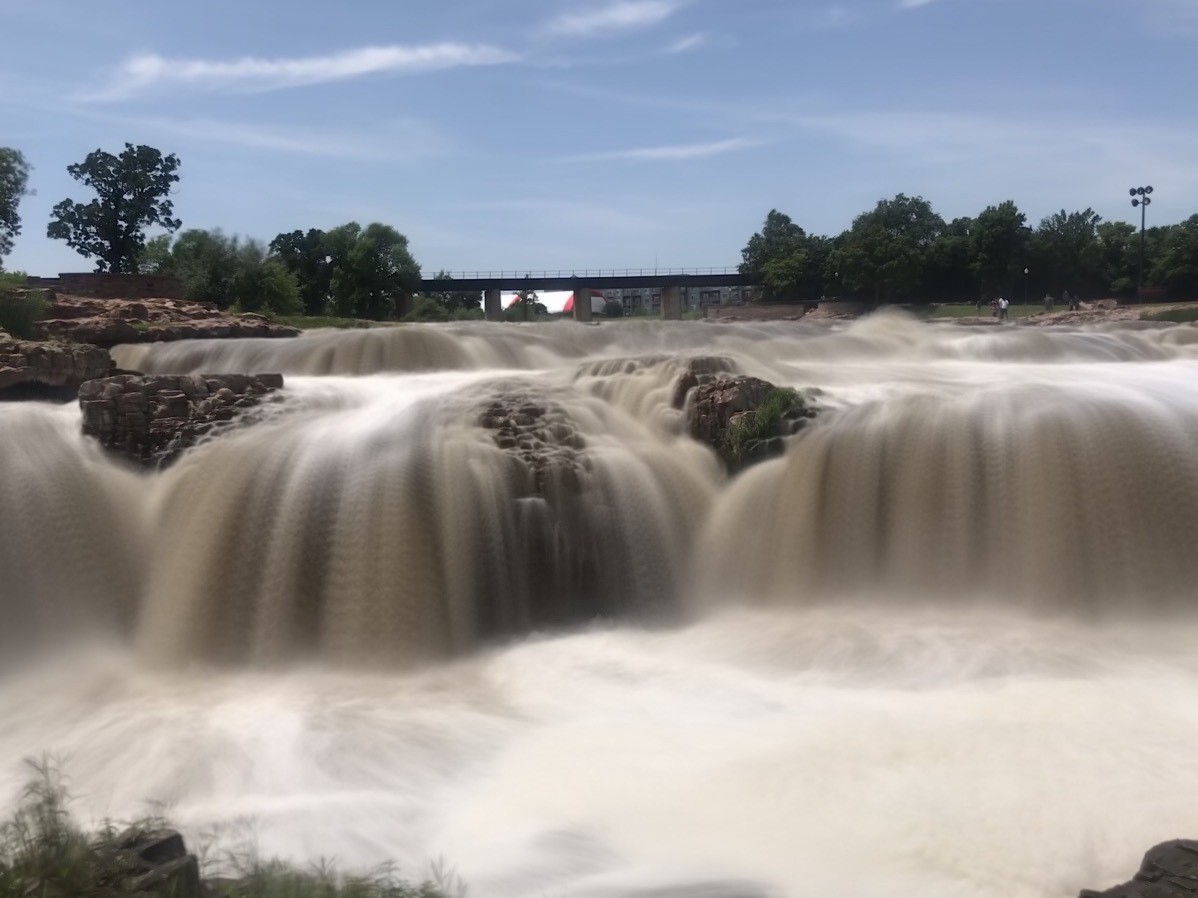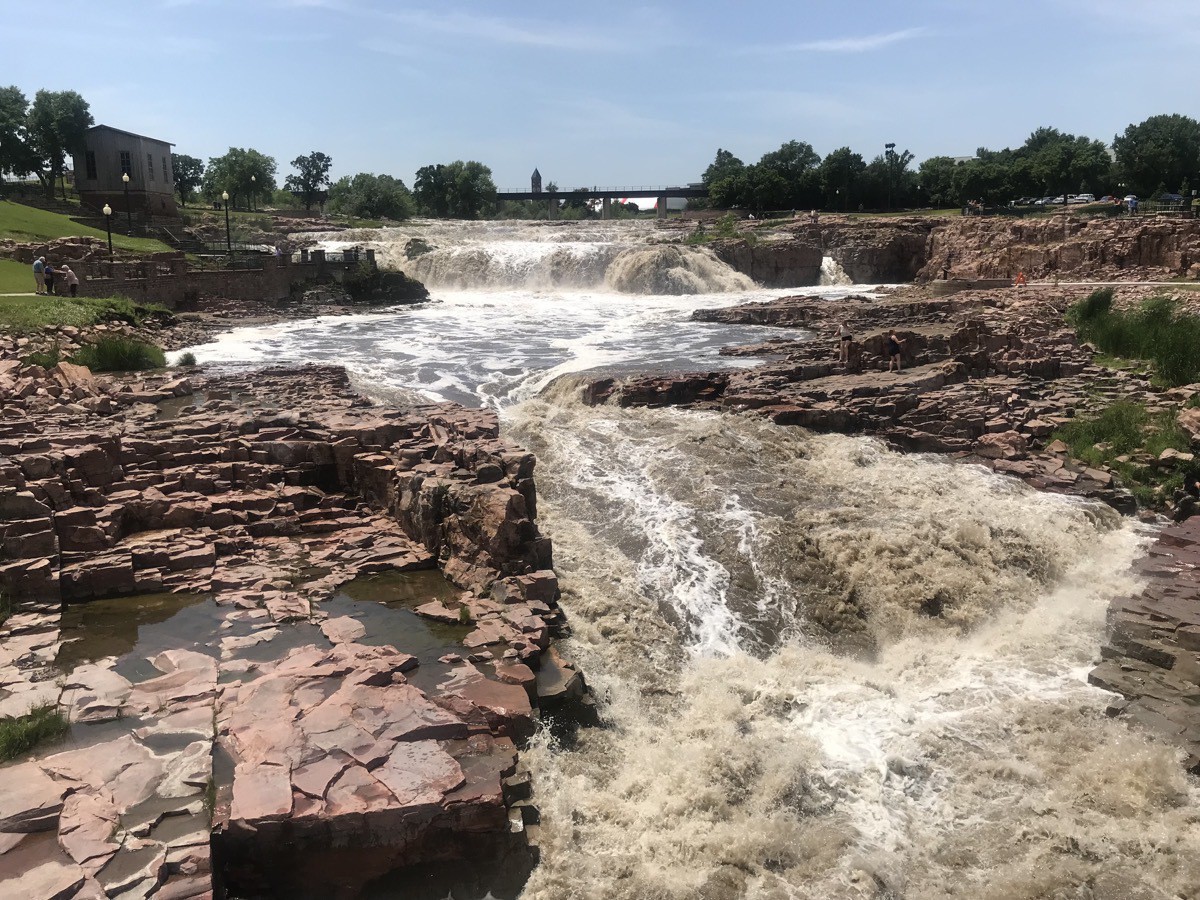 Corn Palace in Mitchell, SD
The World's only Corn Palace is located in Mitchell, SD, a town with a population of 15,603.  The outside is redecorated each year with naturally colored corn, sour dock (a weed) and rye.  This year's designs used 13 different shades of corn: red, brown, blue, white orange, calico, yellow and green.  A different theme is chosen each year and murals are designed to reflect that theme. Birds eat the corn during the year, but "by the time they are getting full, we are ready to re-decorate.  It's the 'World's largest bird feeder'." 
The Corn Palace is used regional and state basketball tournaments, graduations, proms, banquets, concerts and industrial exhibits.