We left Nebraska City this morning and drove to Omaha where the College World Series in being played (but we did not have tickets for a game).
Our first stop was the Bob Kerrey Pedestrian Bridge, a stunning 3,000 ft bridge that crosses the Missouri River from Omaha to Council Bluff Iowa.  The bridge cost $22 million and has programmable lights that change colors that were donated by Gallup whose corporate headquarters are located adjacent to the Omaha landing of the bridge.  
We ran into a couple and two of their grandkids from Sulphur, Tommy & Louise Nichols.  Tom worked with Louise at PPG for many years!  Small world.
We bicycled across the bridge and along the Lewis and Clark bicycle trails on both sides for a total of 6 miles.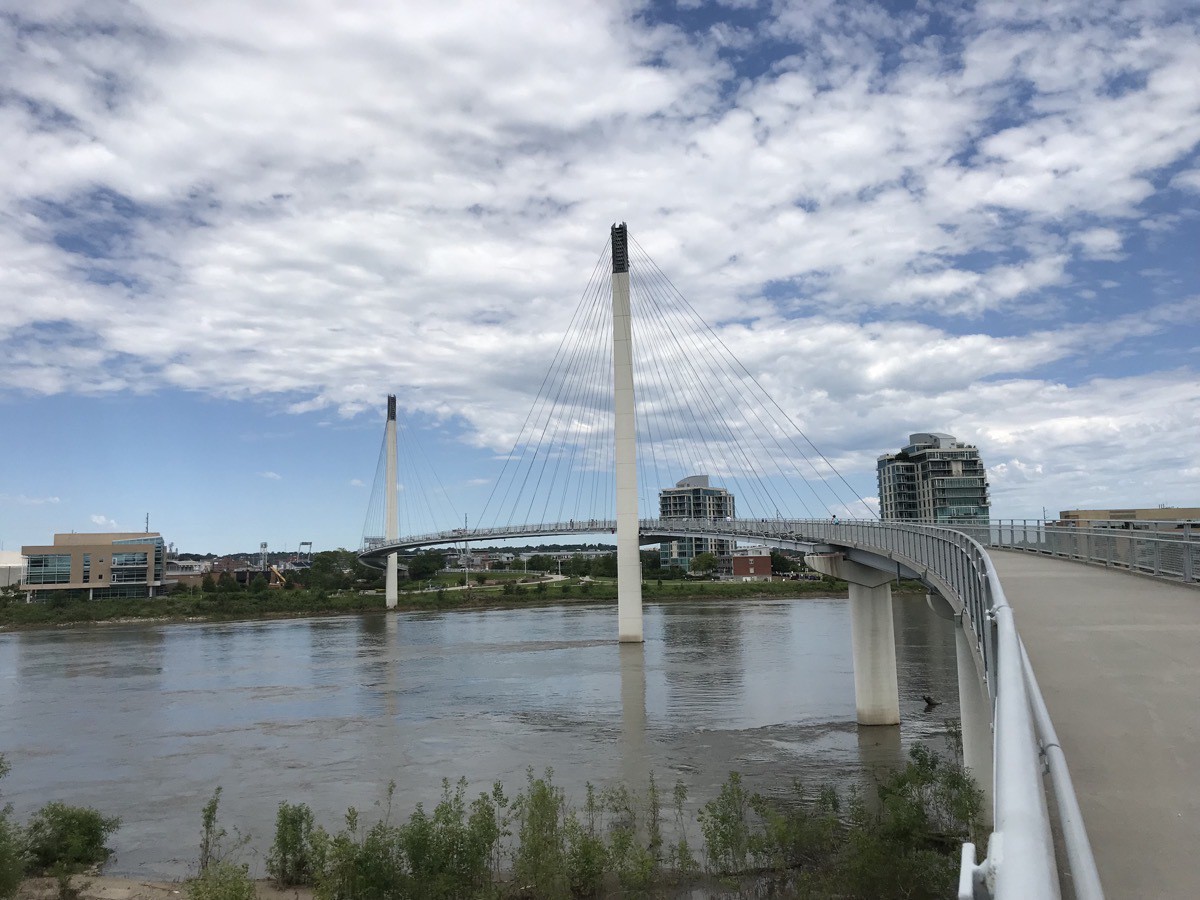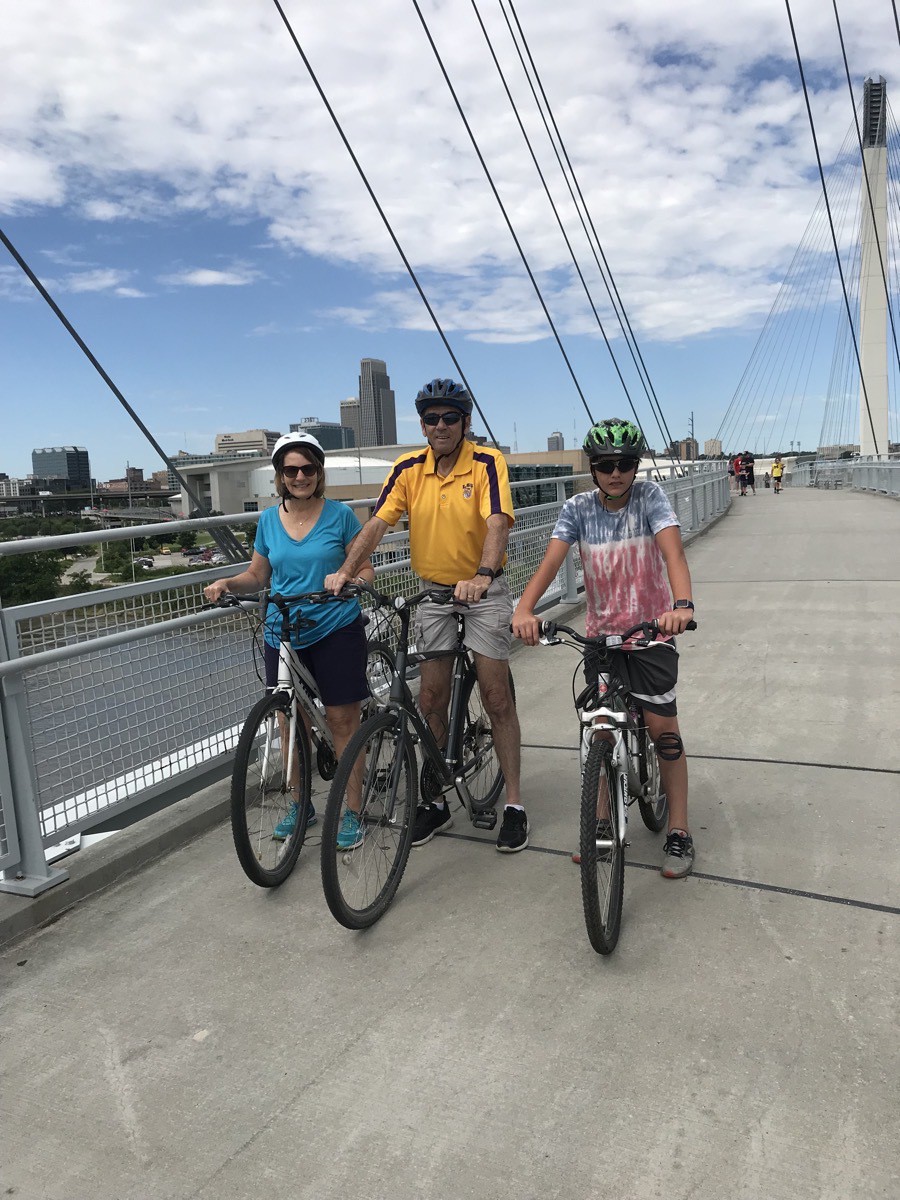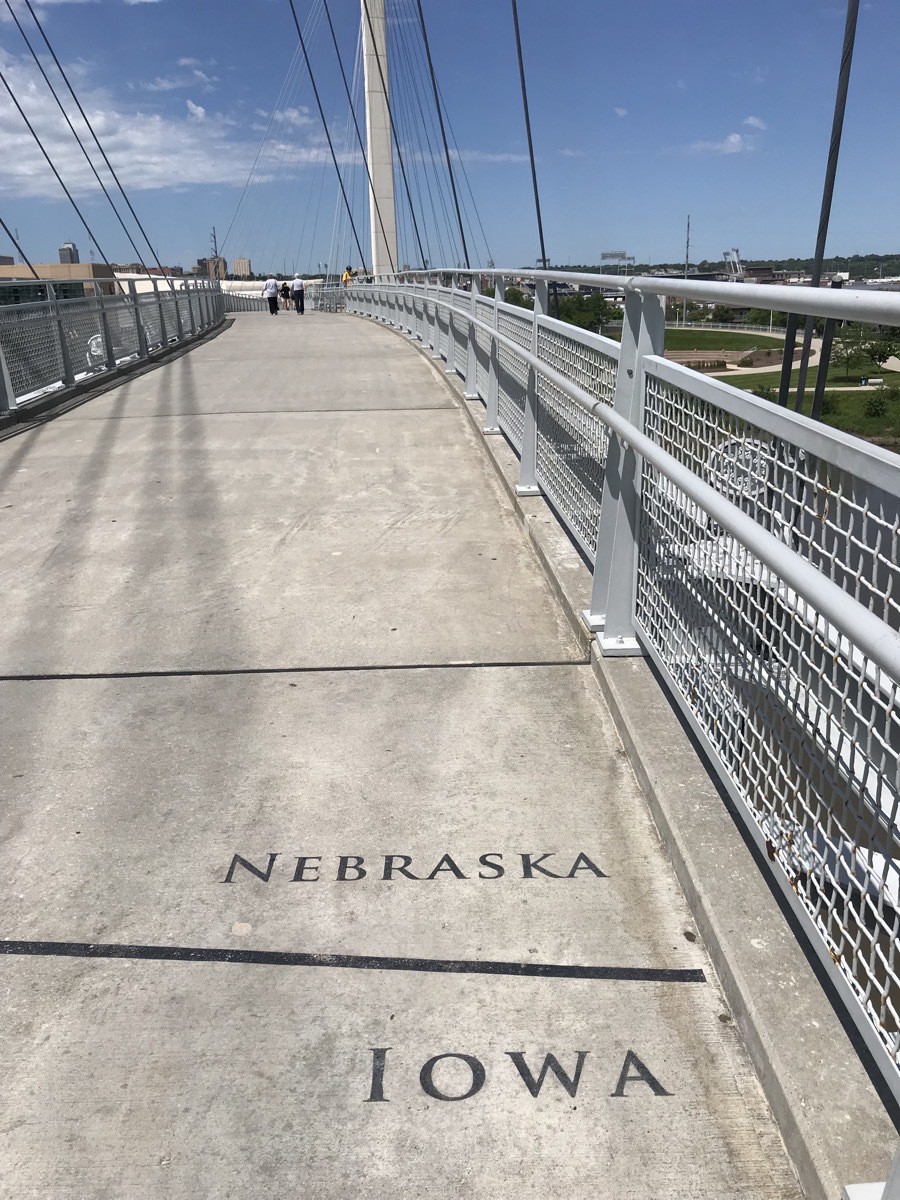 The Iowa/Nebraska border on the bridge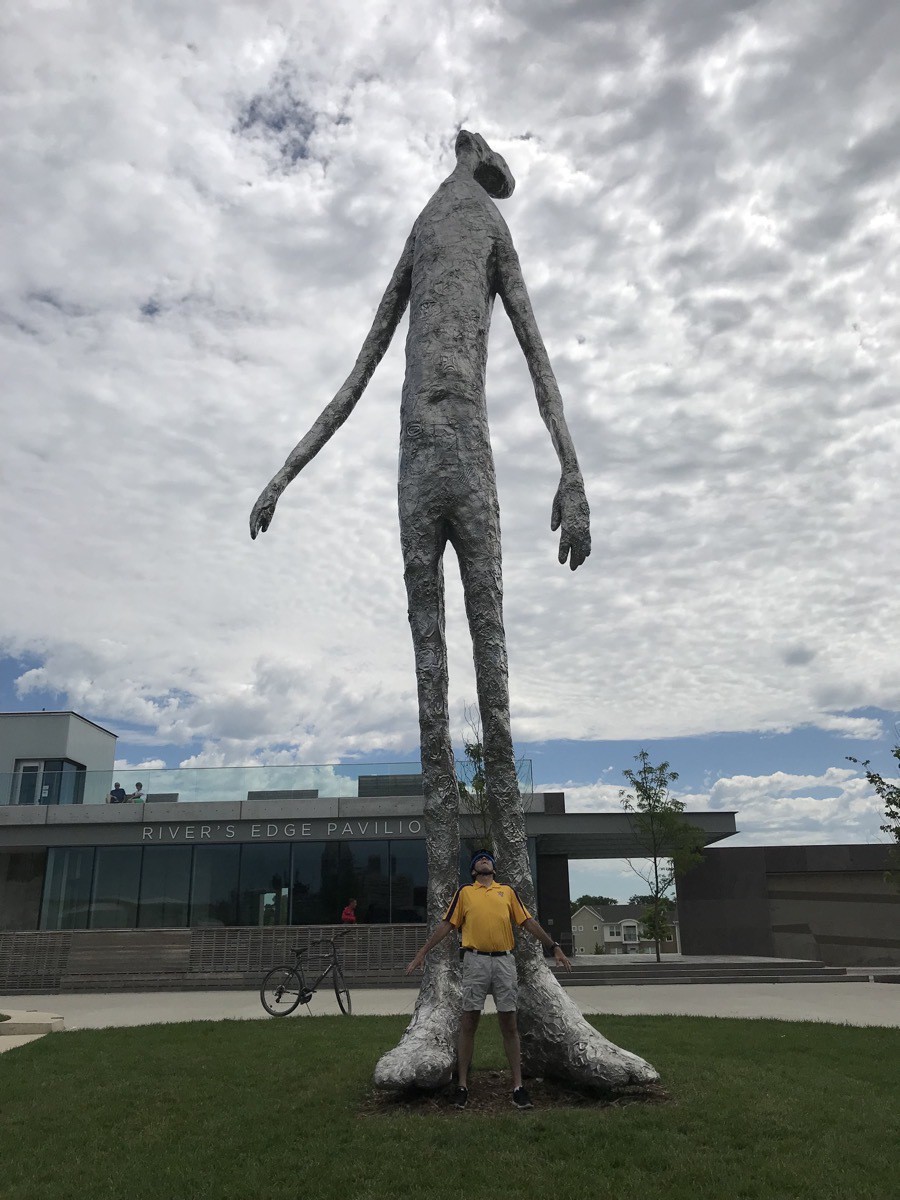 Mark di Suvero's sculpture BIG MO (with Tiny Tom at his feet)
Boys Town
Our next stop was Father Flanagan's Boys Town, established in 1917.  It is dedicated to the care, treatment and education of at-risk children.  Children who live on the one square mile campus live in family style homes with married couples with six kids to each home.  The homes are spacious with recreation rooms and family rooms.  Breakfast and dinner are eaten in the home and all the residents eat lunch together in the common dining hall.
The 400 residents go to elementary school or high school right on the campus and the school facilities are very nice!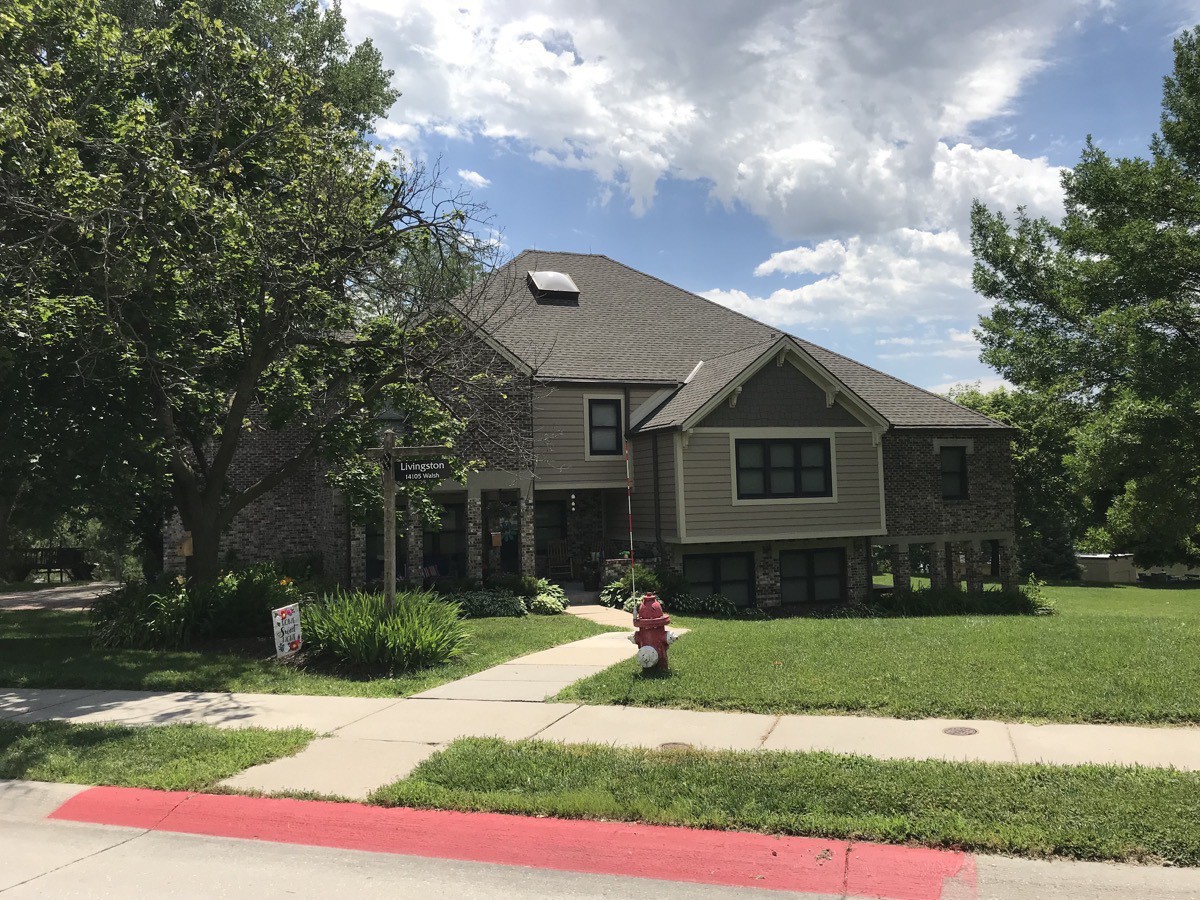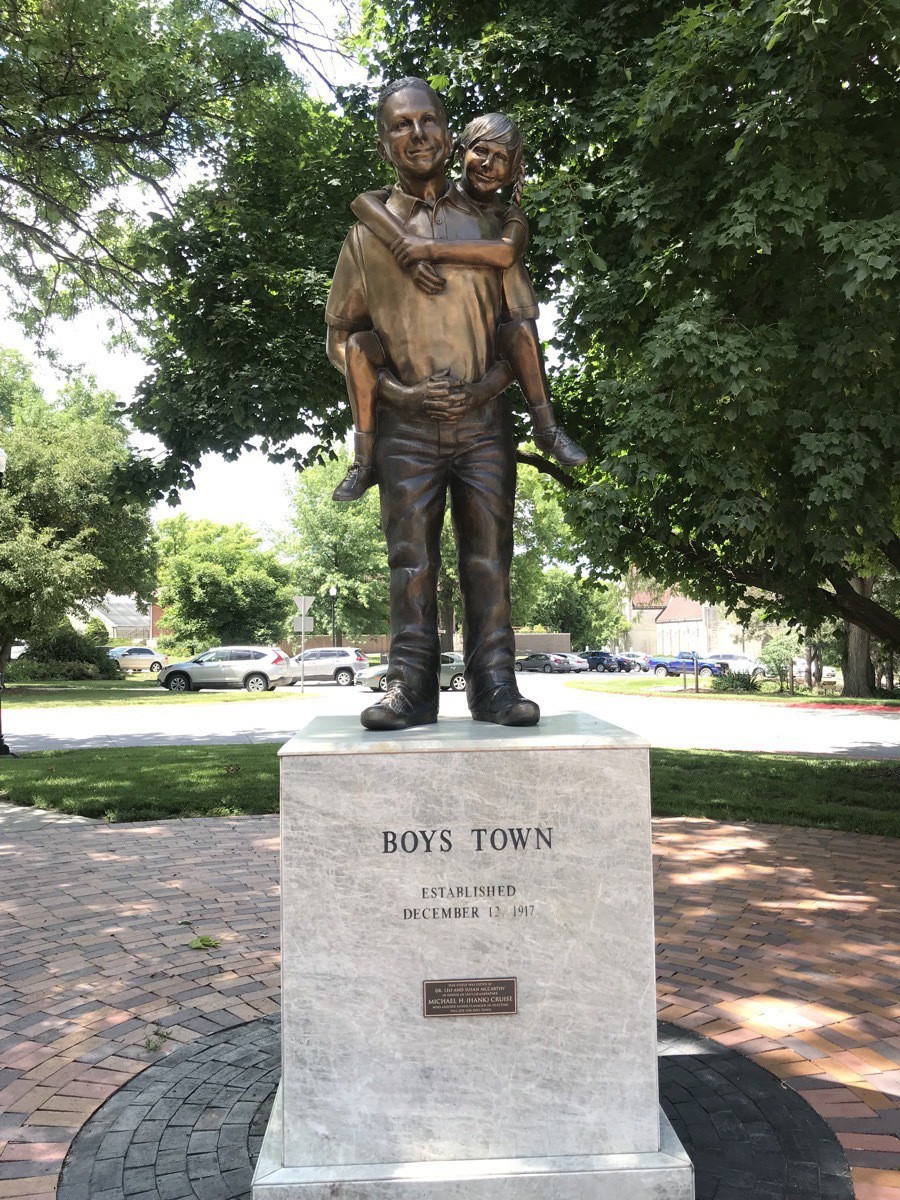 In 1943 Boys Town adopted as its image and logo a sculpture of a boy carrying a younger boy on his back, captioned "He ain't heavy, Father, he's my brother".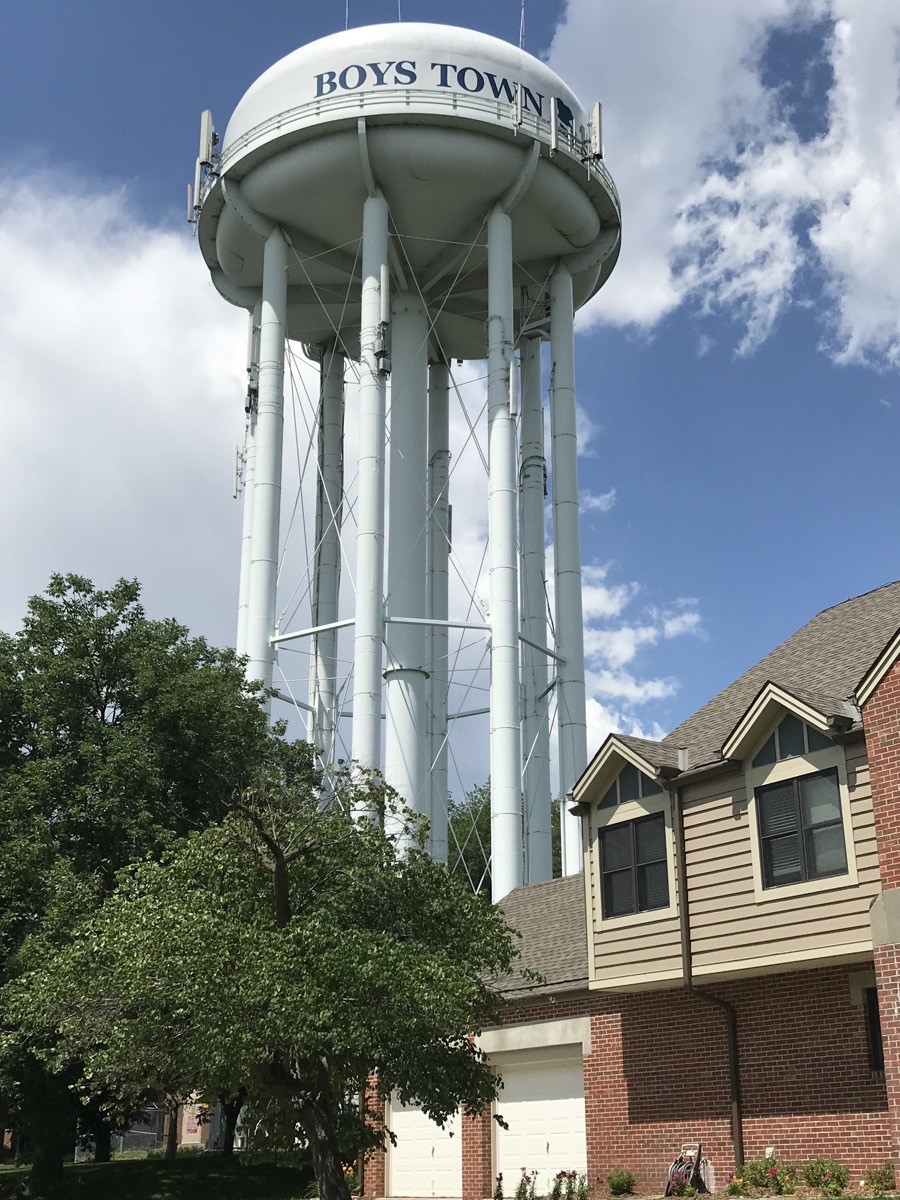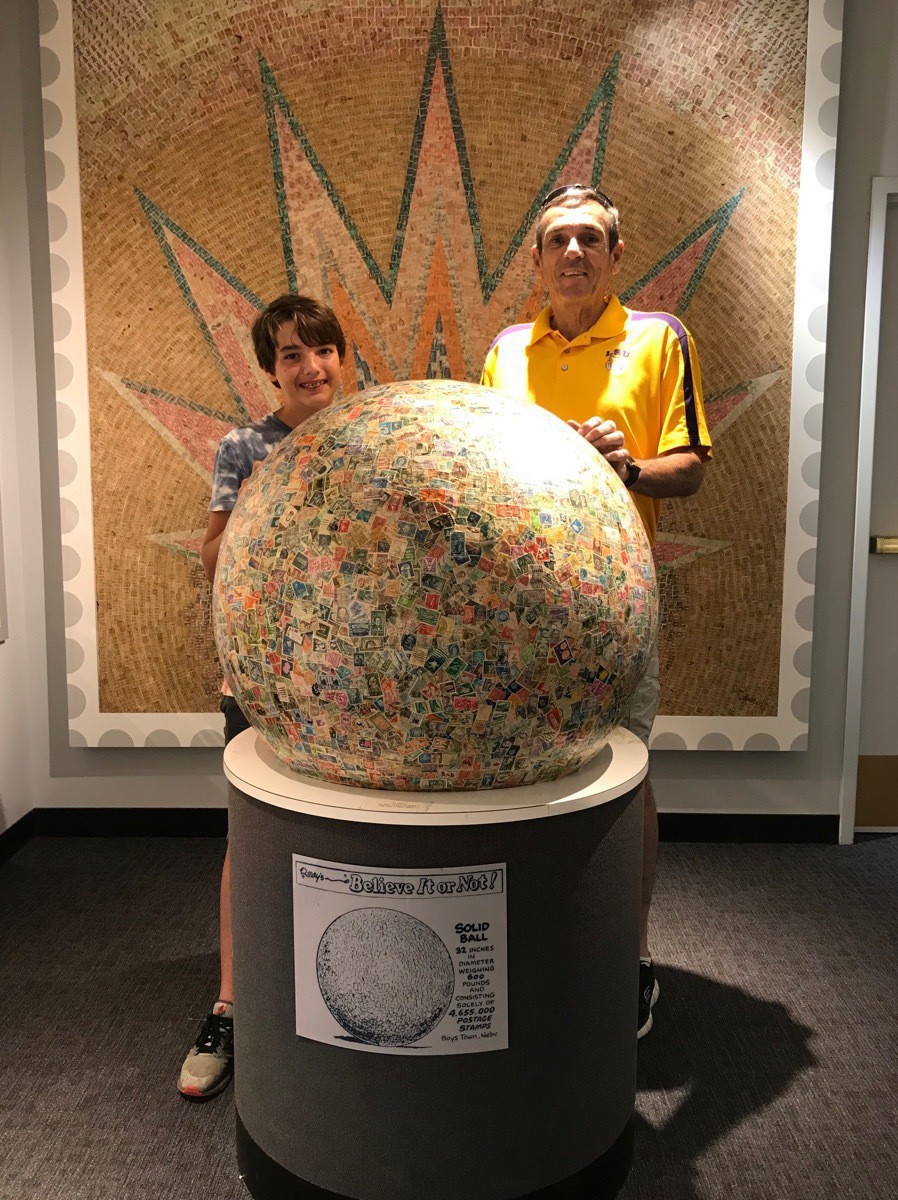 The World's Largest Solid Ball - 32" in diameter weighing 600 pounds and consisting solely of 4, 655,000 Postage Stamps is at Boys Town, Nebraska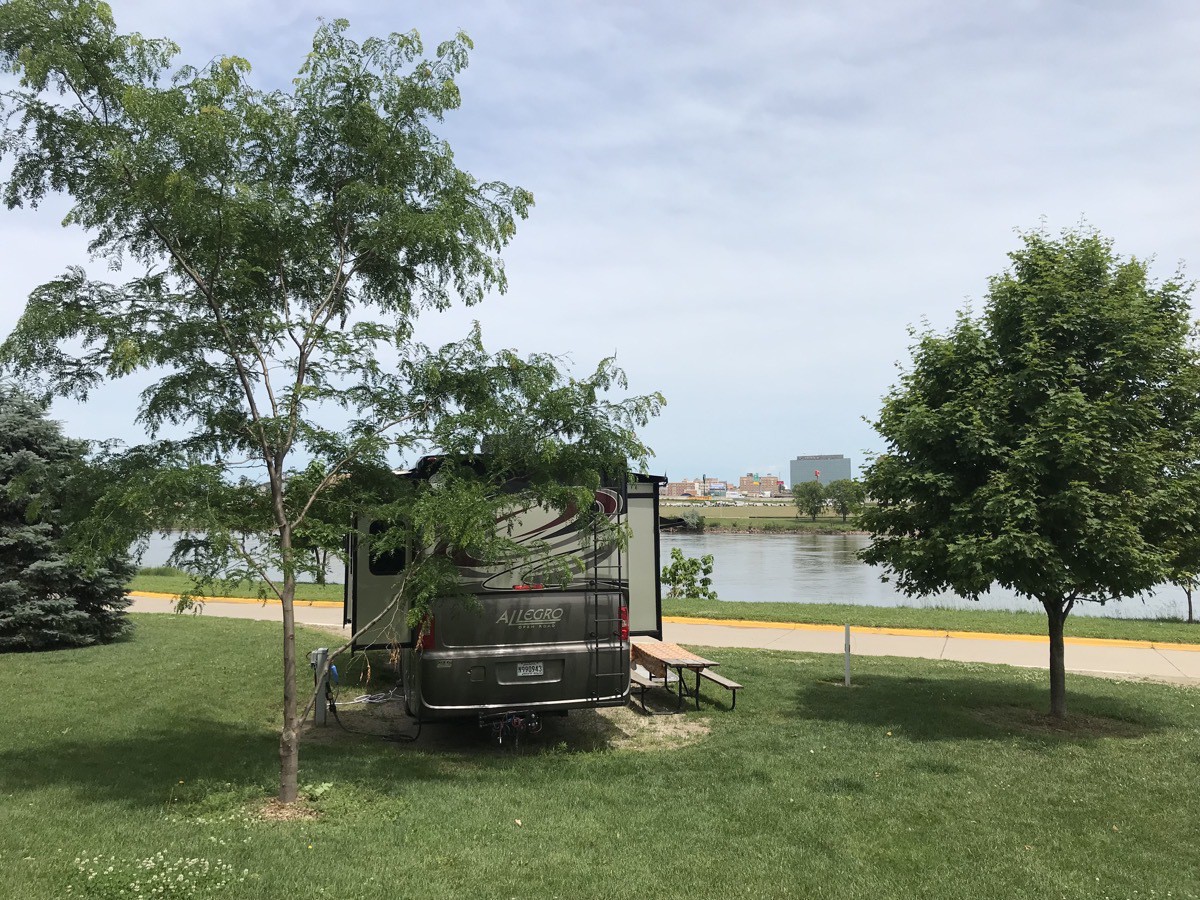 We stayed at the Scenic Campground along the Missouri River.
TRIP DATA
Miles driven today: 174 miles
Total Miles driven: 3,352
We purchased 72 gallons of gasoline at $2.239 per gallon
Total cost of gasoline: 878.94
Scenic Campground: $27
Total Campground:  944.38 for an average of  $34..85 per night