Nebraska City, Nebraska (Day 26)
Nebraska City
We arrived in Nebraska City from Kansas City last evening.  We had to detour from I-29 to US 75 because the bridge from I-29 into Nebraska City is still closed because of the recent flooding in the midwest.  We stayed in the Victoria Acres RV Park which is a beautiful park with lots of trees.  
The town of Nebraska City is a gorgeous city.  The downtown area is enhanced with hanging baskets of flowers along the sidewalks, nice street lamps, vintage painted signs on the sides of buildings, and painted trees in front of many buildings.  The population is 7,289
This morning we went to the Missouri River Basin Lewis and Clark Visitor Center which was small scale, but interesting.  We watched a movie about the Lewis and Clark expedition,walked around and looked at all the exhibits and then walked on all the trails around the complex.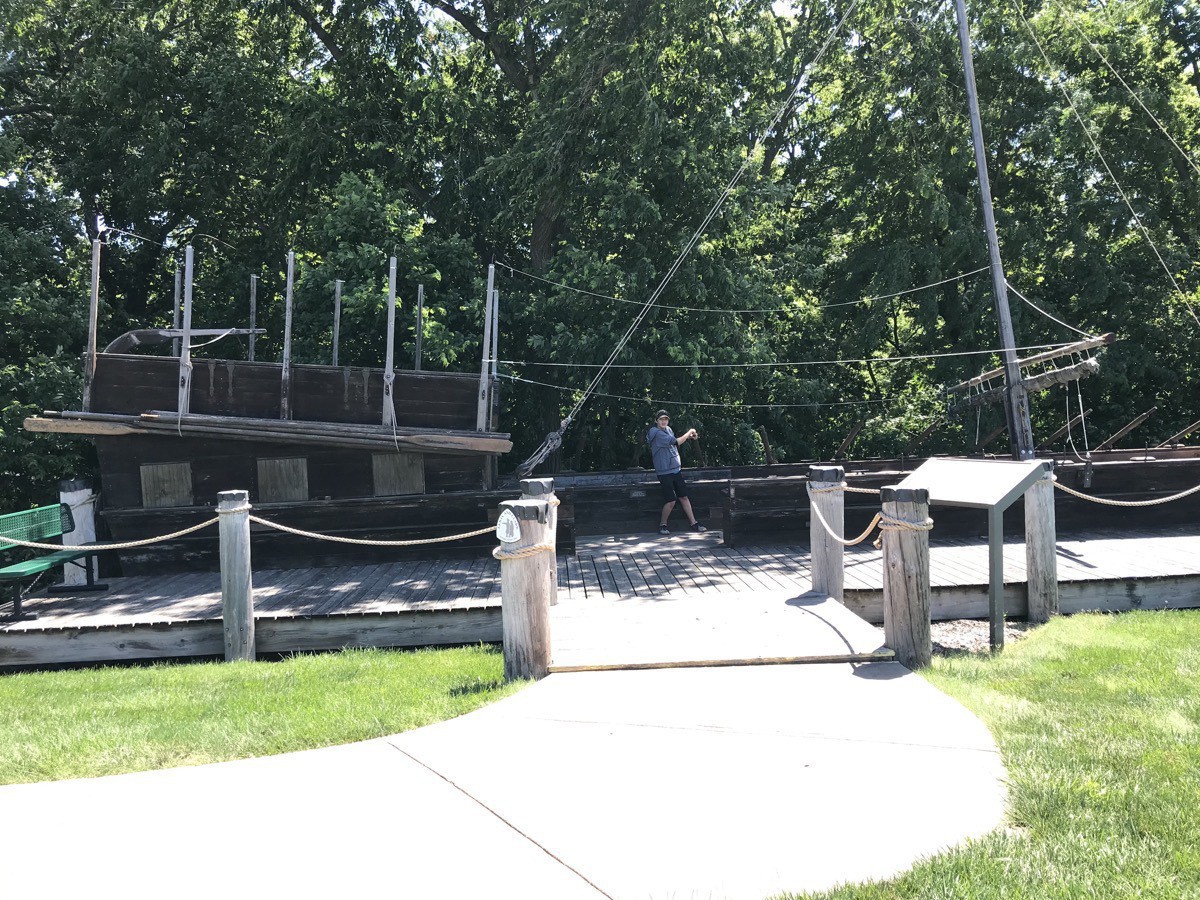 Full size replica of the Keelboat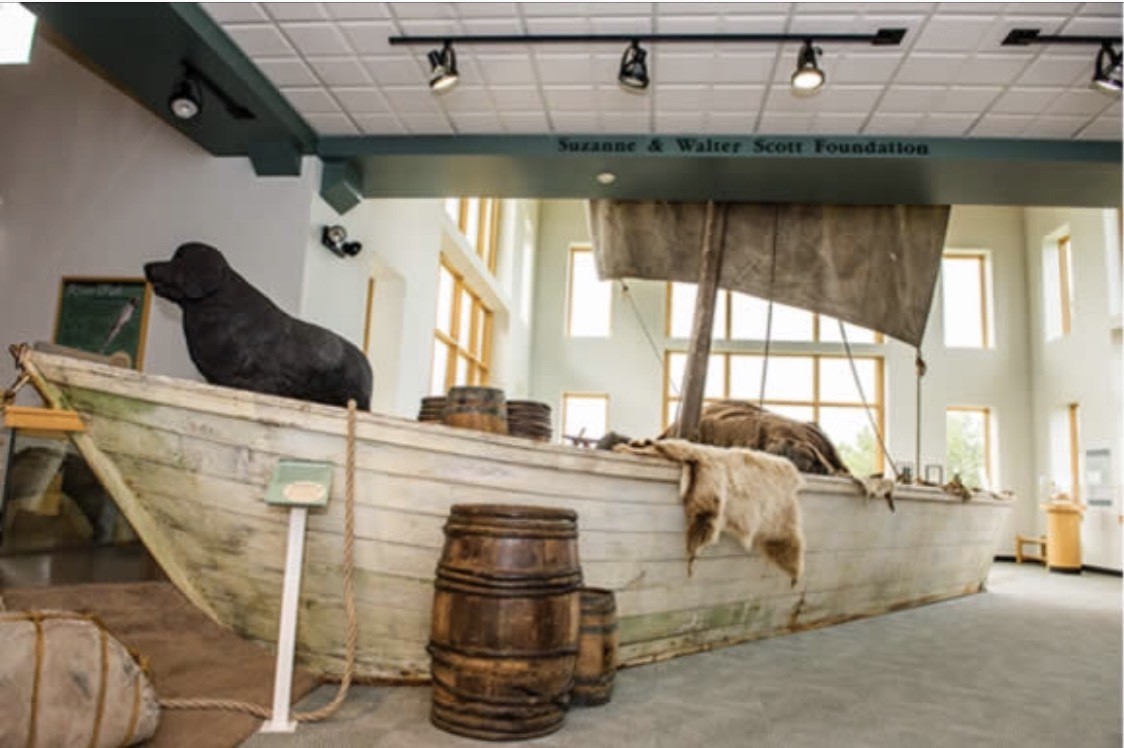 Meriweather Lewis' Newfoundland dog Seaman made the trip with them.  Although the men ate over 200 dogs along the way to keep from starving, Seaman protected the men from bears and other animals and retrieved large game they shot.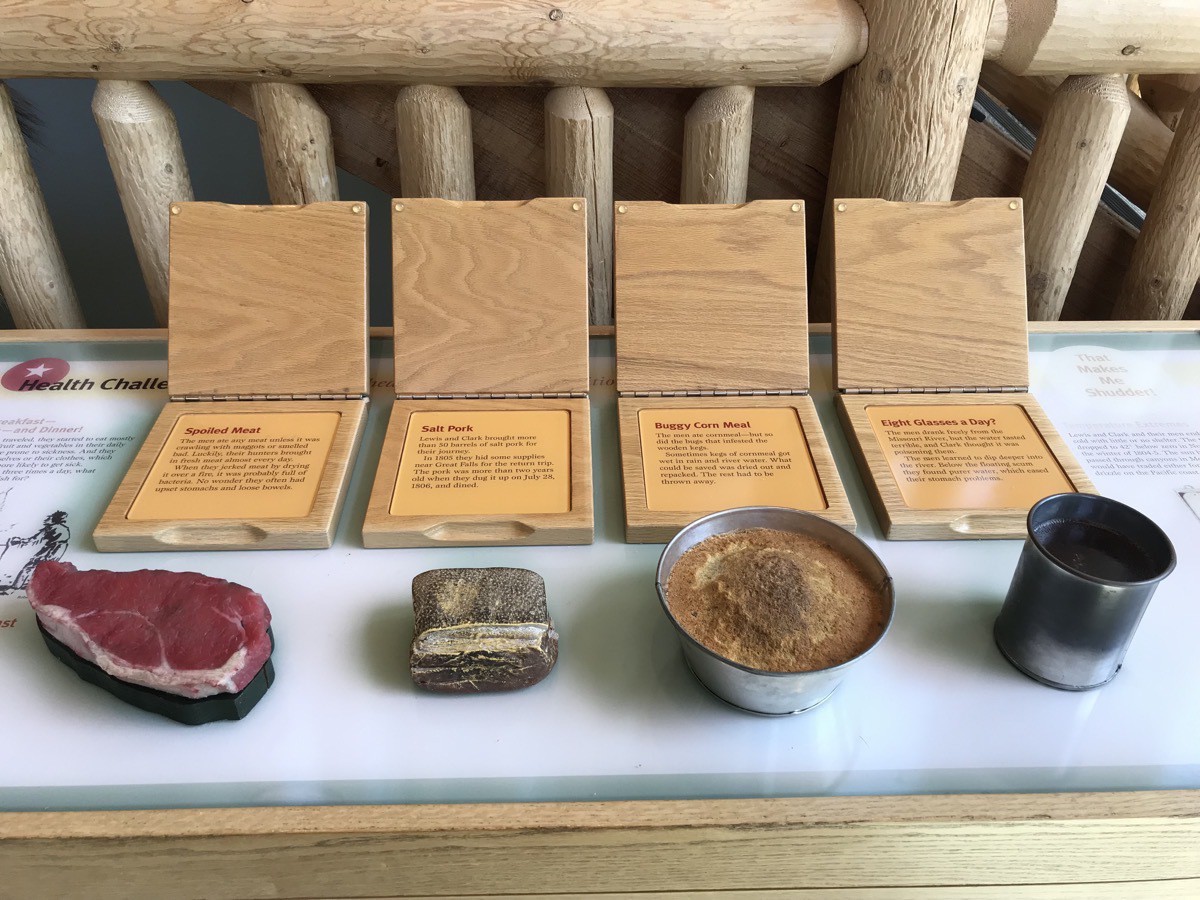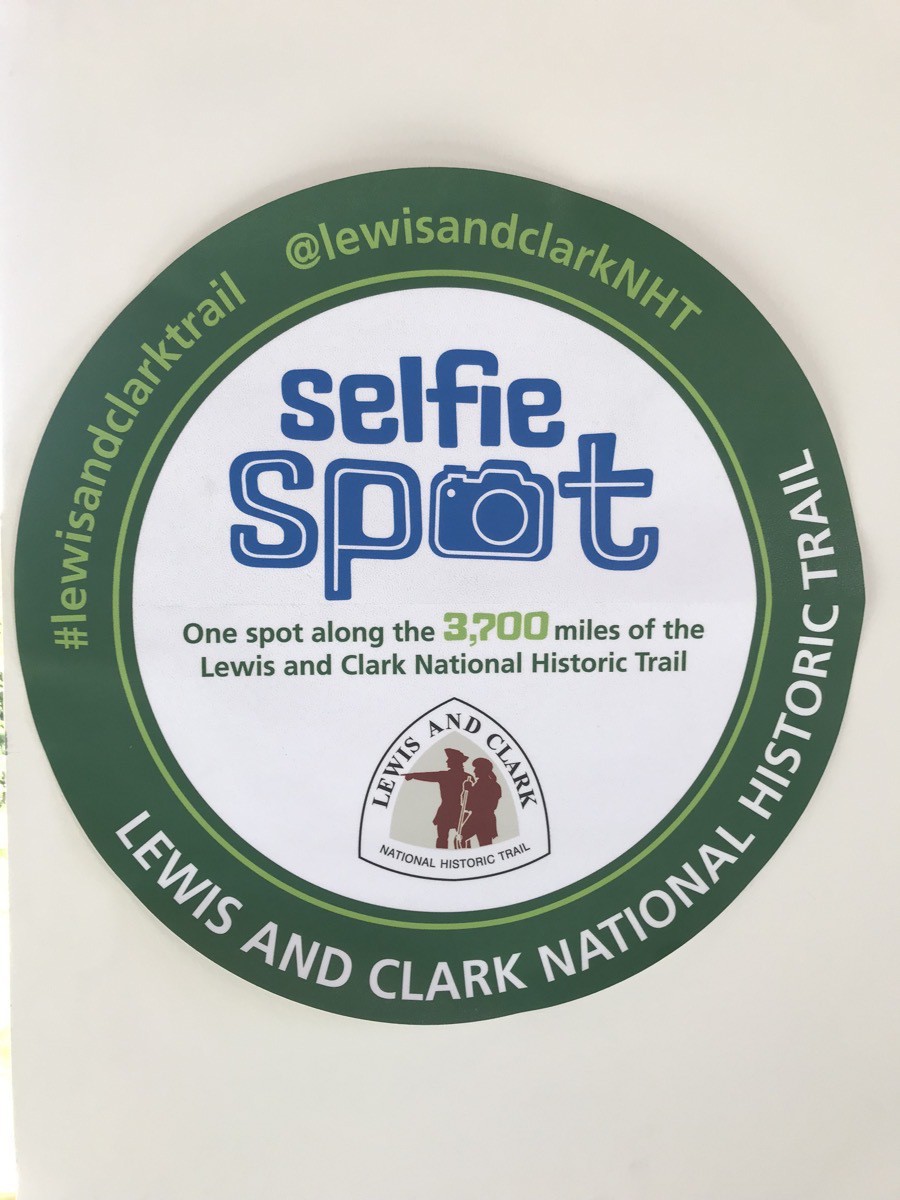 I'm not good with selfies, but I liked the sign.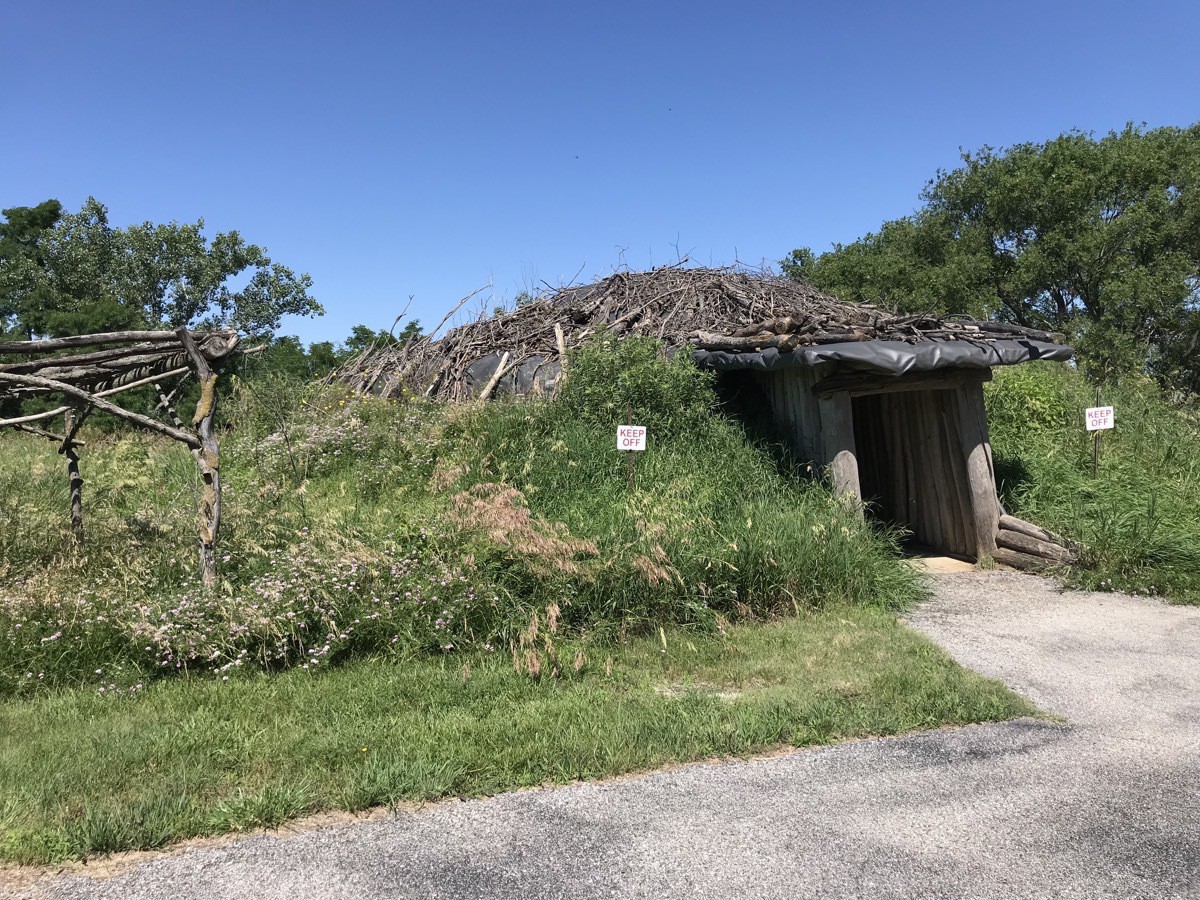 Full size replica of a Plains Indian home lived in by three or four generations.  These dwellings lasted as long as twenty years.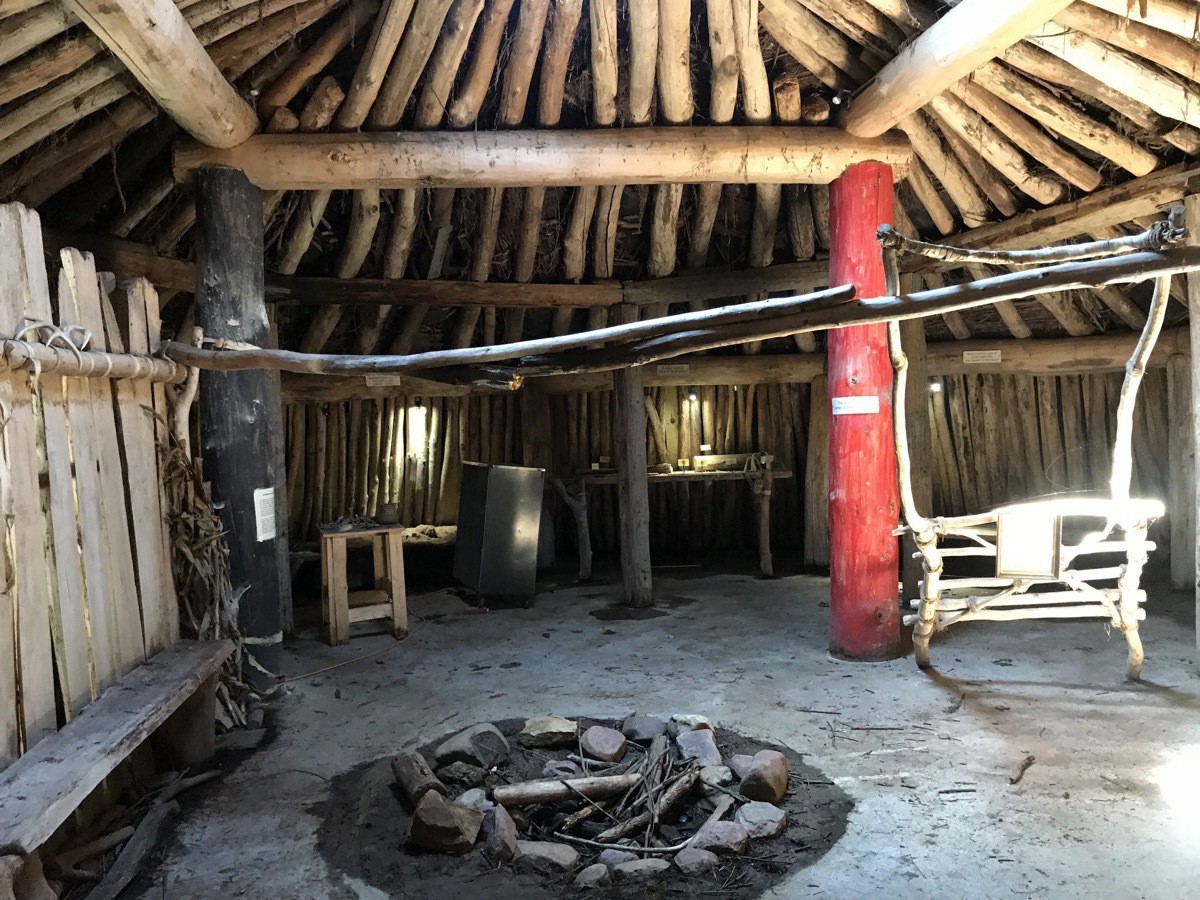 Arbor Day Farms
Our second stop of the day was to Arbor Day Farm.  The birthplace of Arbor Day, it is a National Historic Landmark.  We spent several hours walking on the various trails of the 260 acre farm and stopping to play along the way.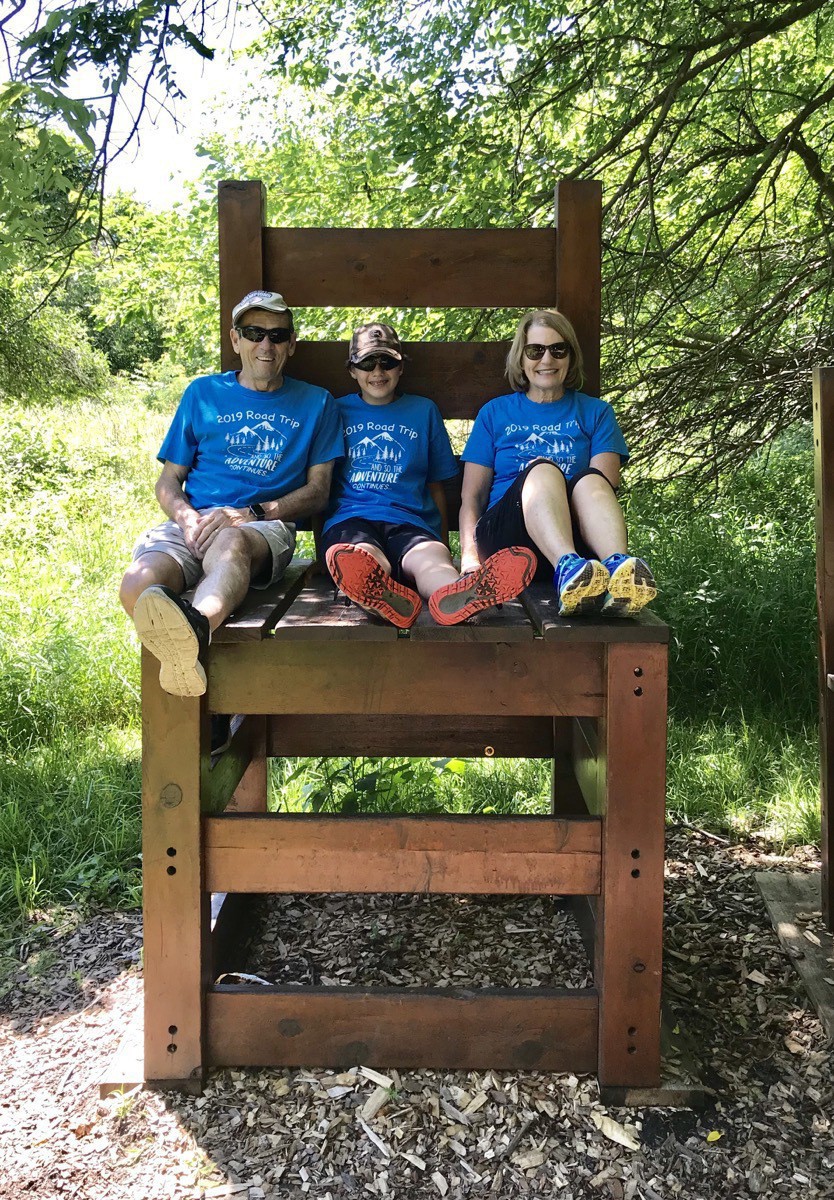 Tom and Ben climbed through the obstacle course while I walked through the wooded side pictured below.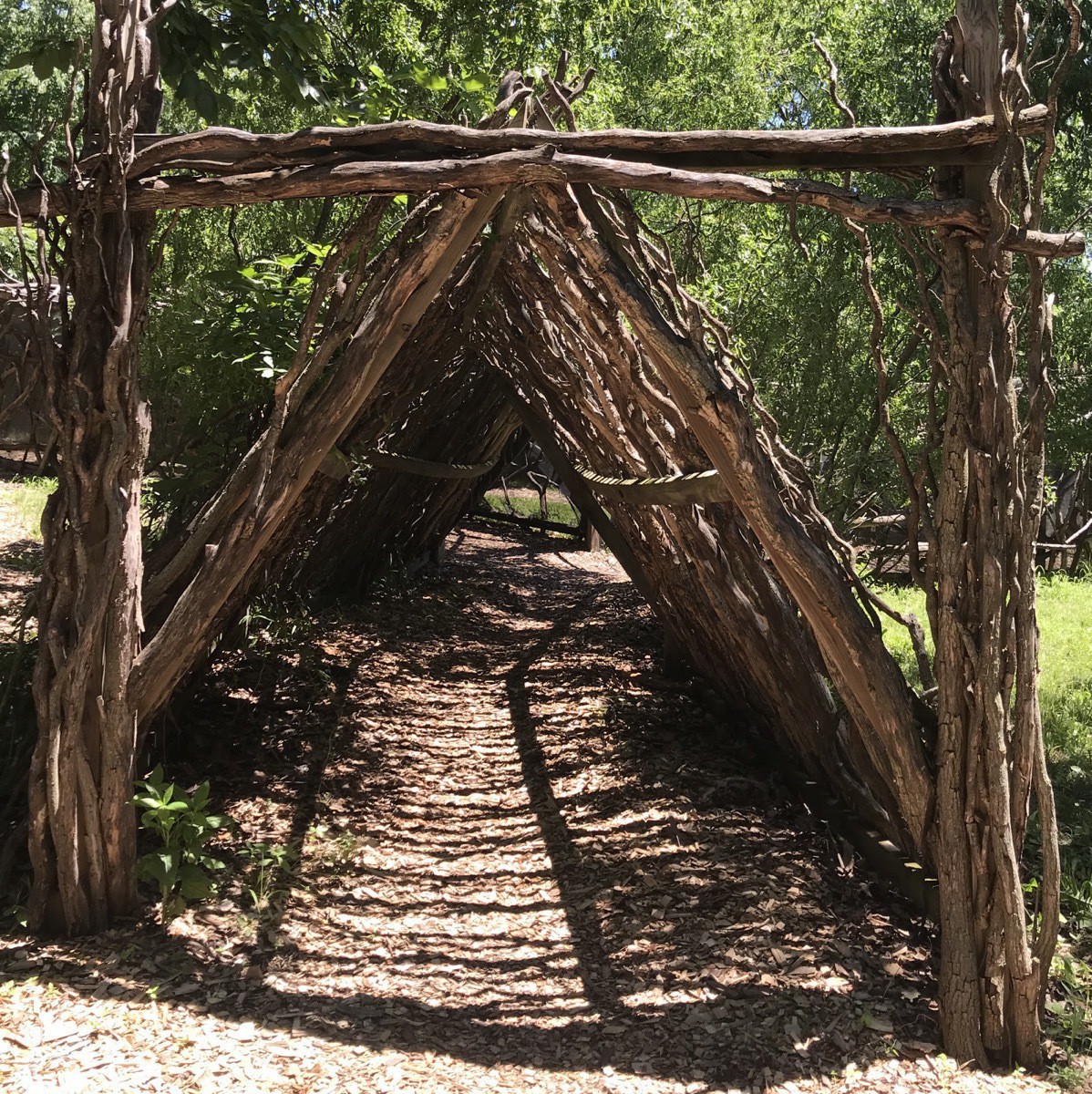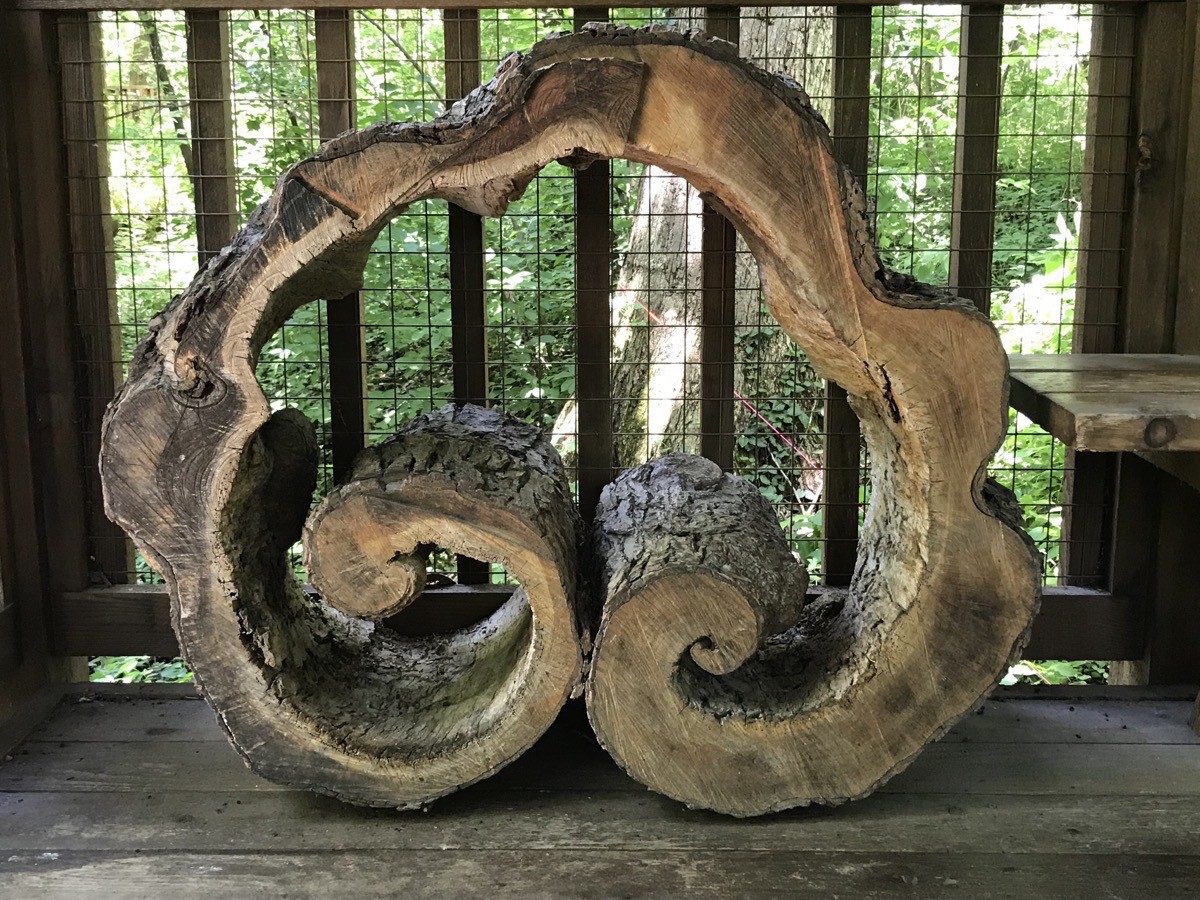 Interesting slice of a tree on display.  It would make a perfect coffee table base!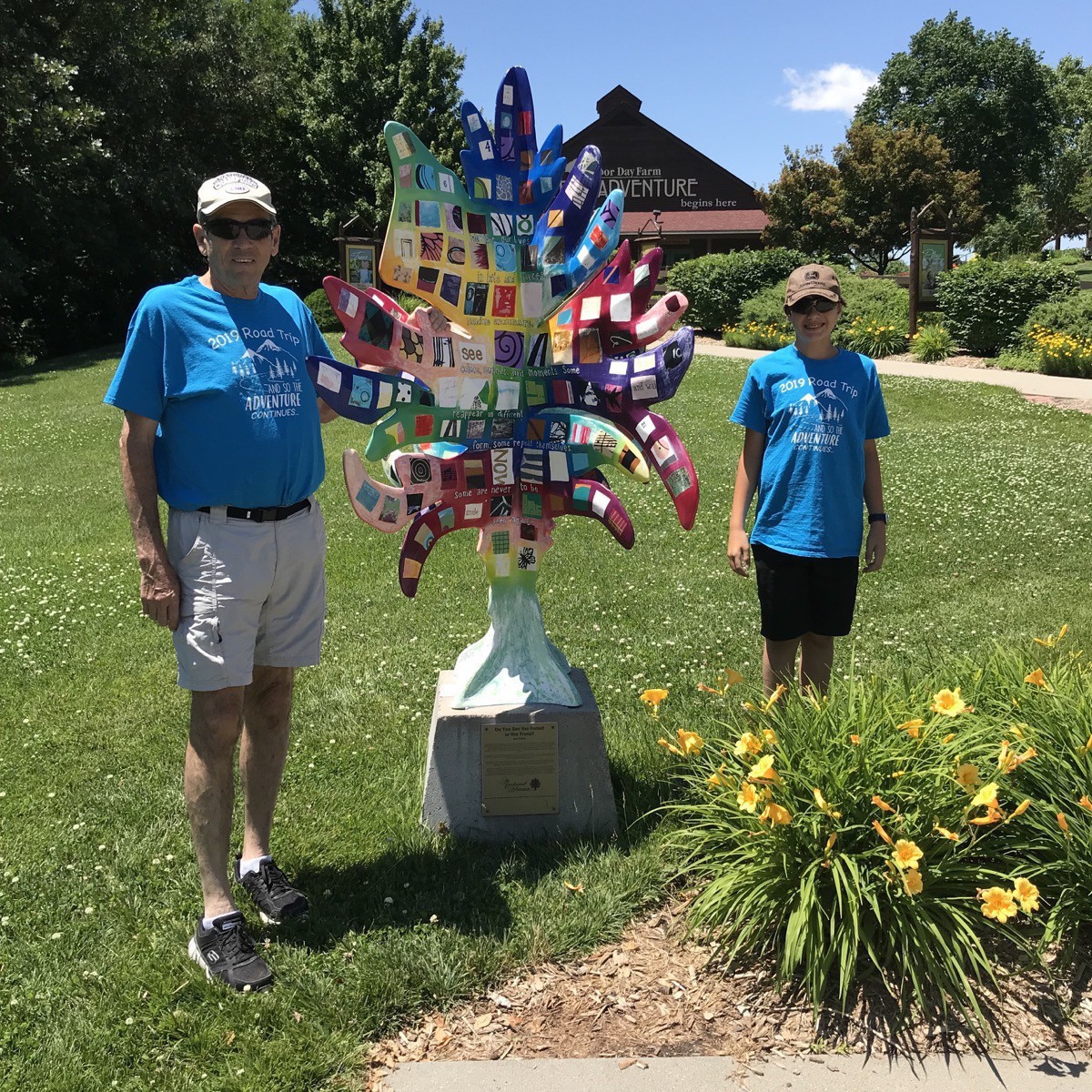 There are painted trees with this shape all over Nebraska City.  This one says, "Do you see the forest or the trees?"
Steinhart Park Swimming Pool
While I walked through town and took pictures of different painted trees, Tom and Ben spent the remainder of the day at this nice city swimming pool.  Although it had a lazy river (for Tom) and two big slides, Ben spent the day going off the high diving board.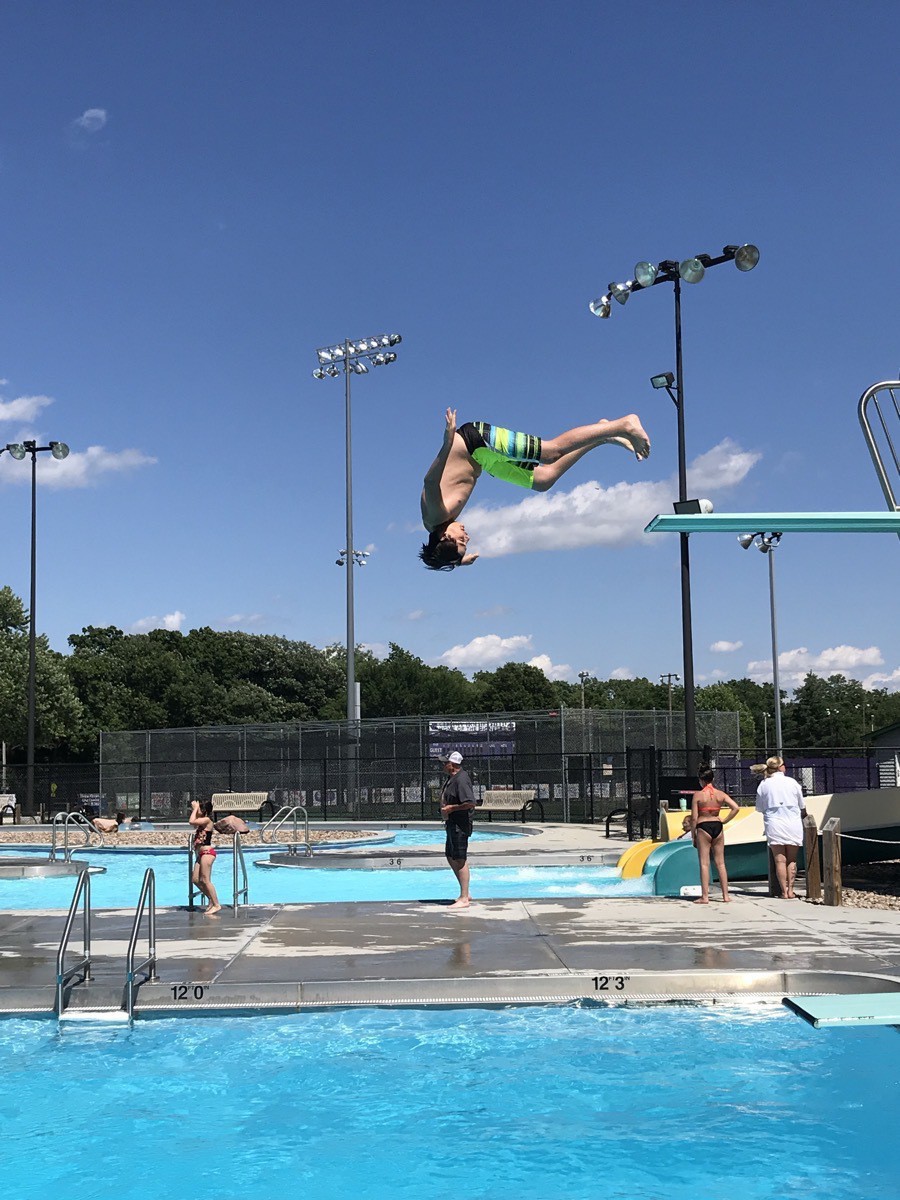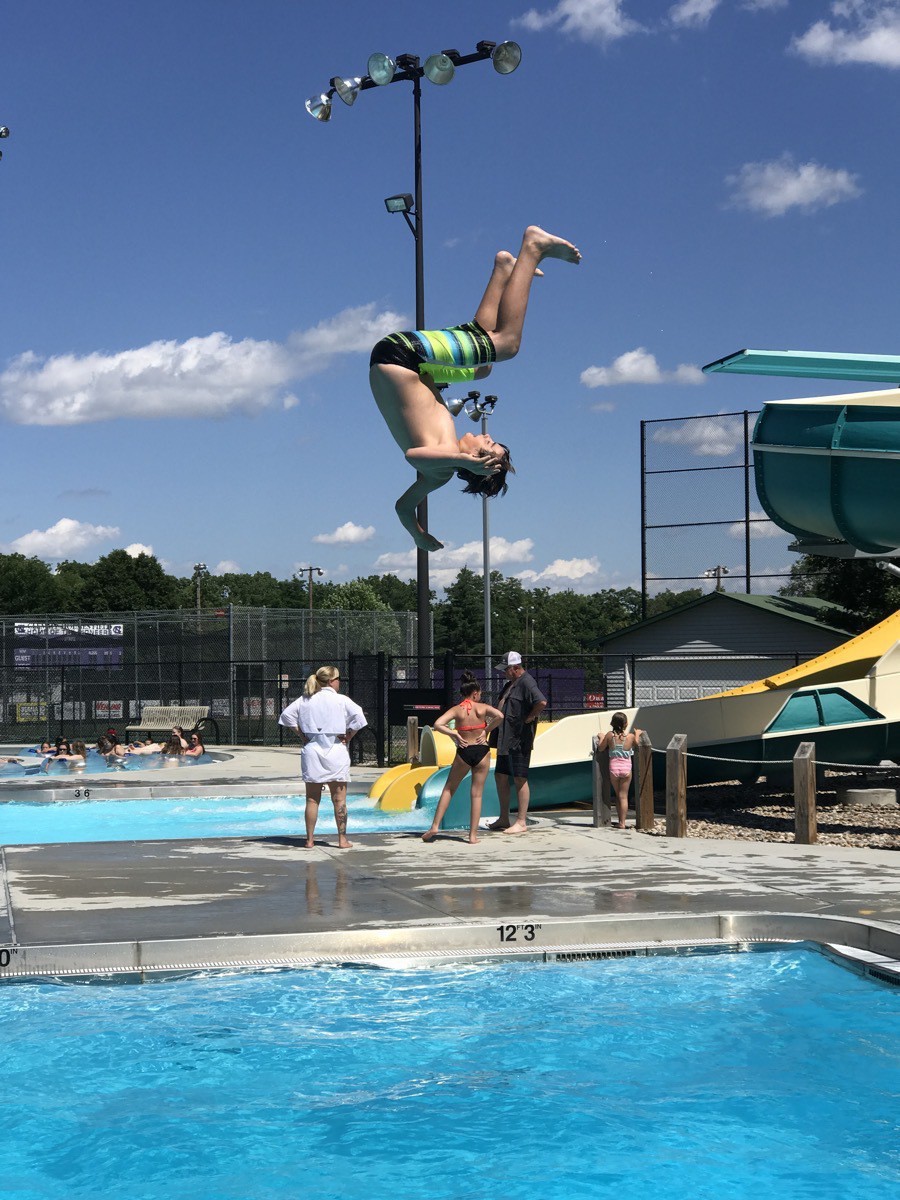 The vintage signs painted on the side of buildings in the downtown section of town.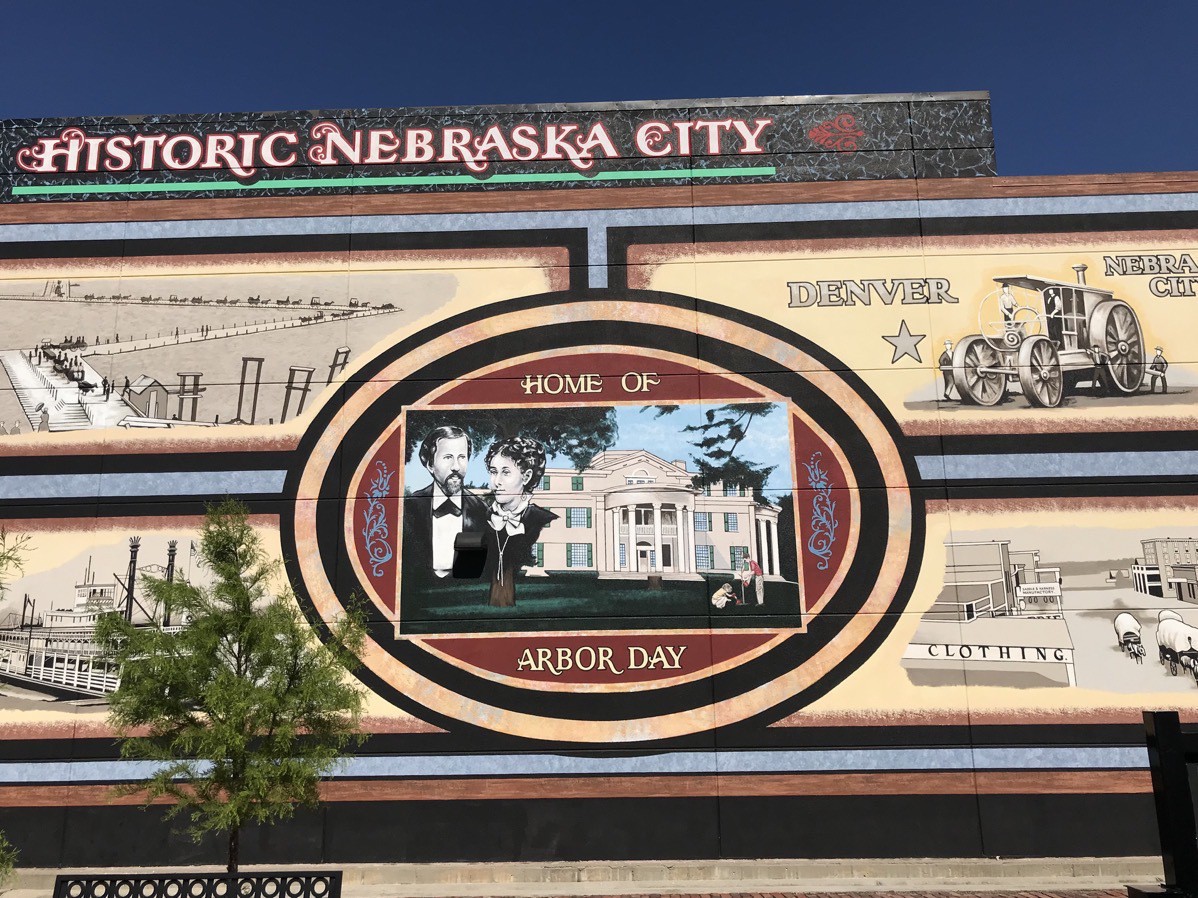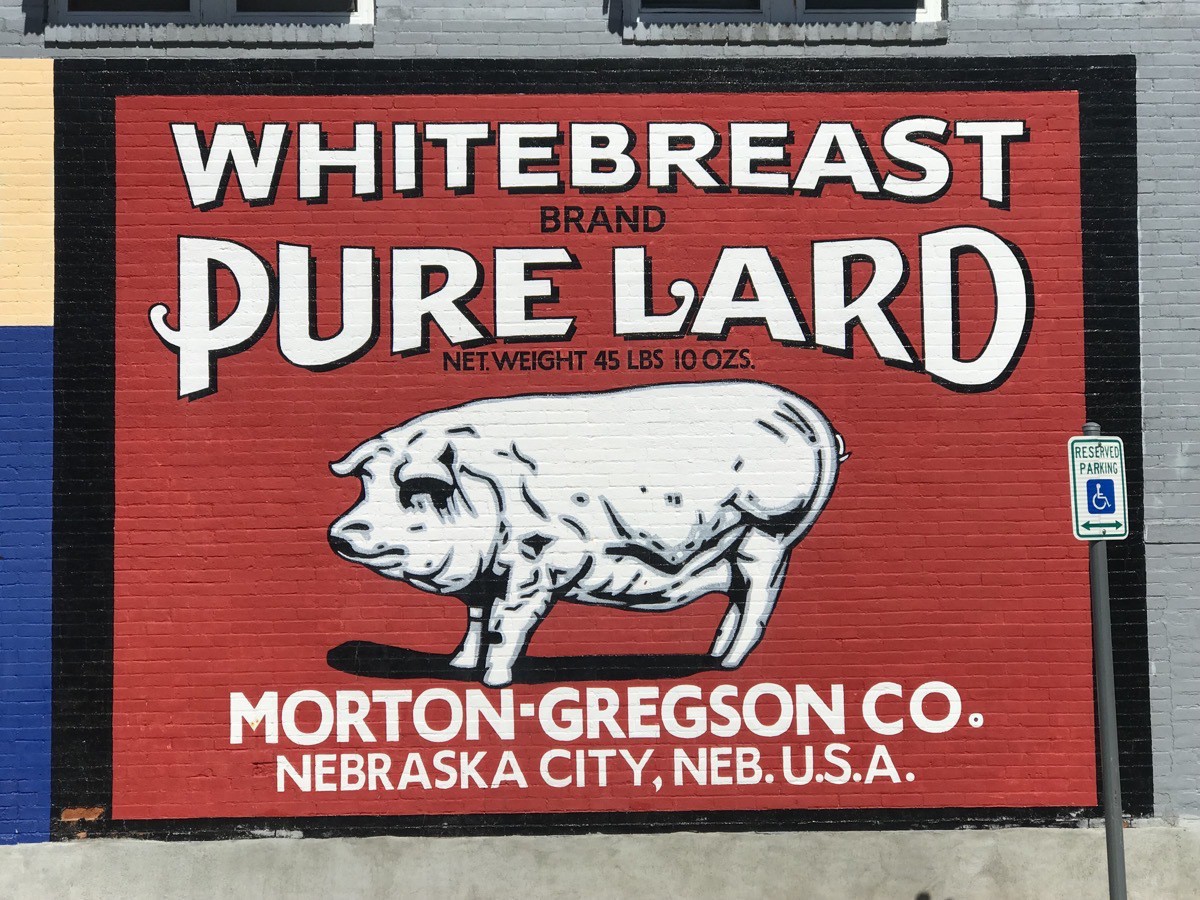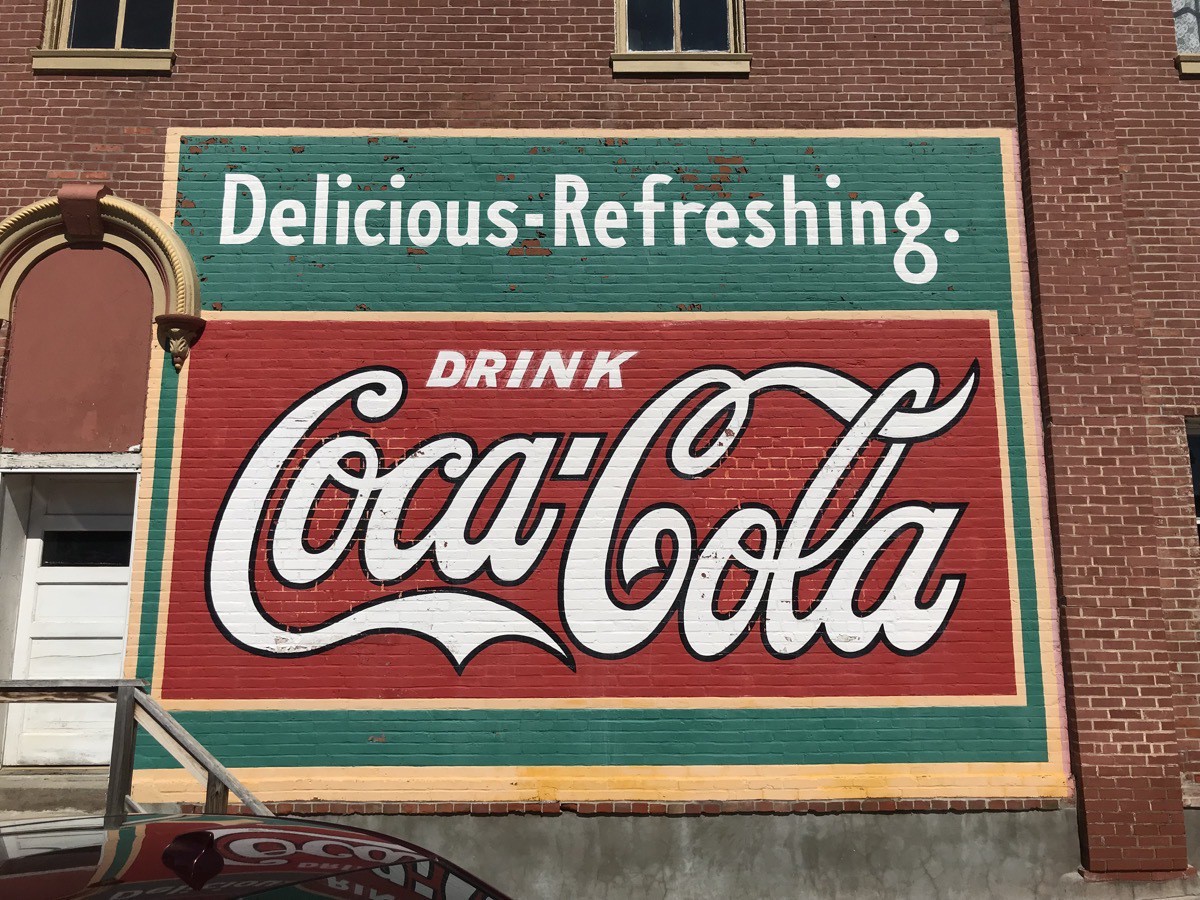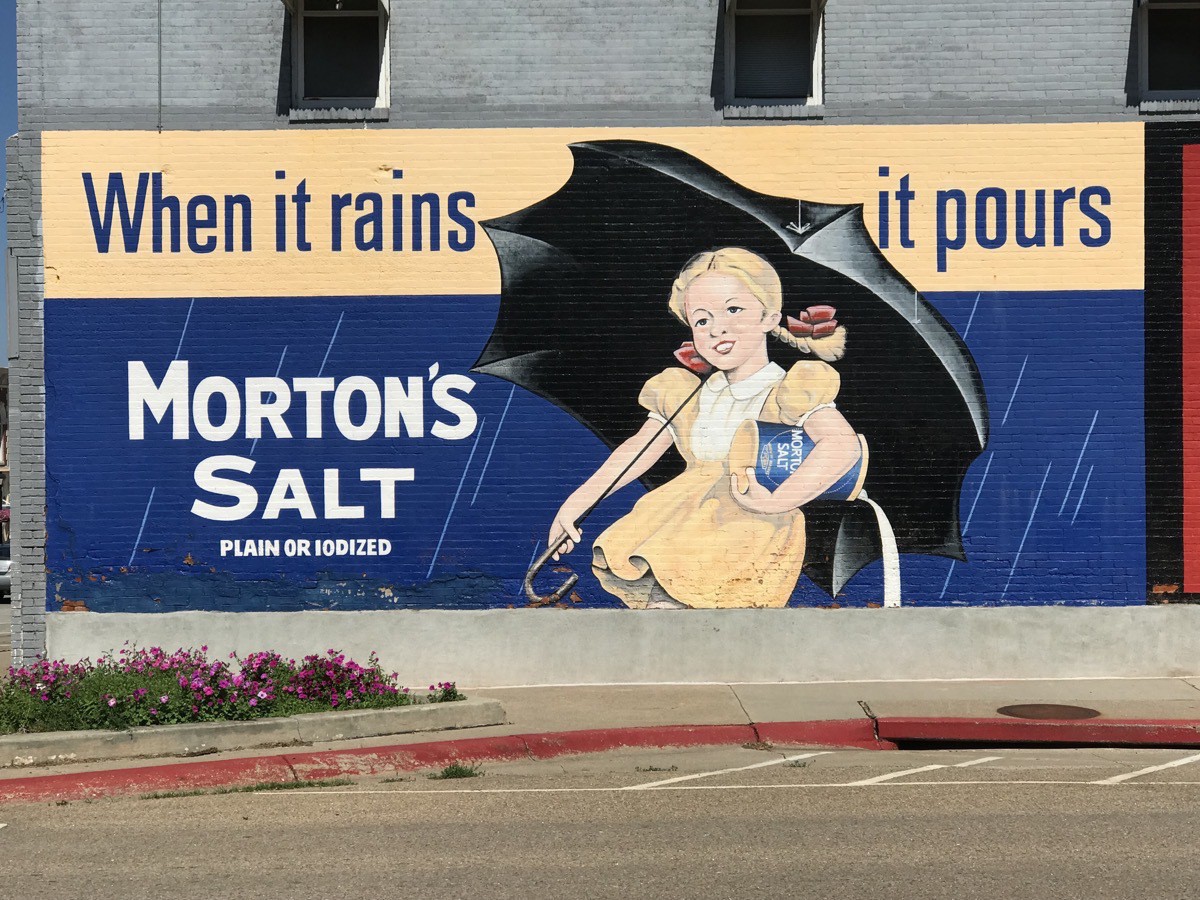 …And finally, the painted trees decorating the town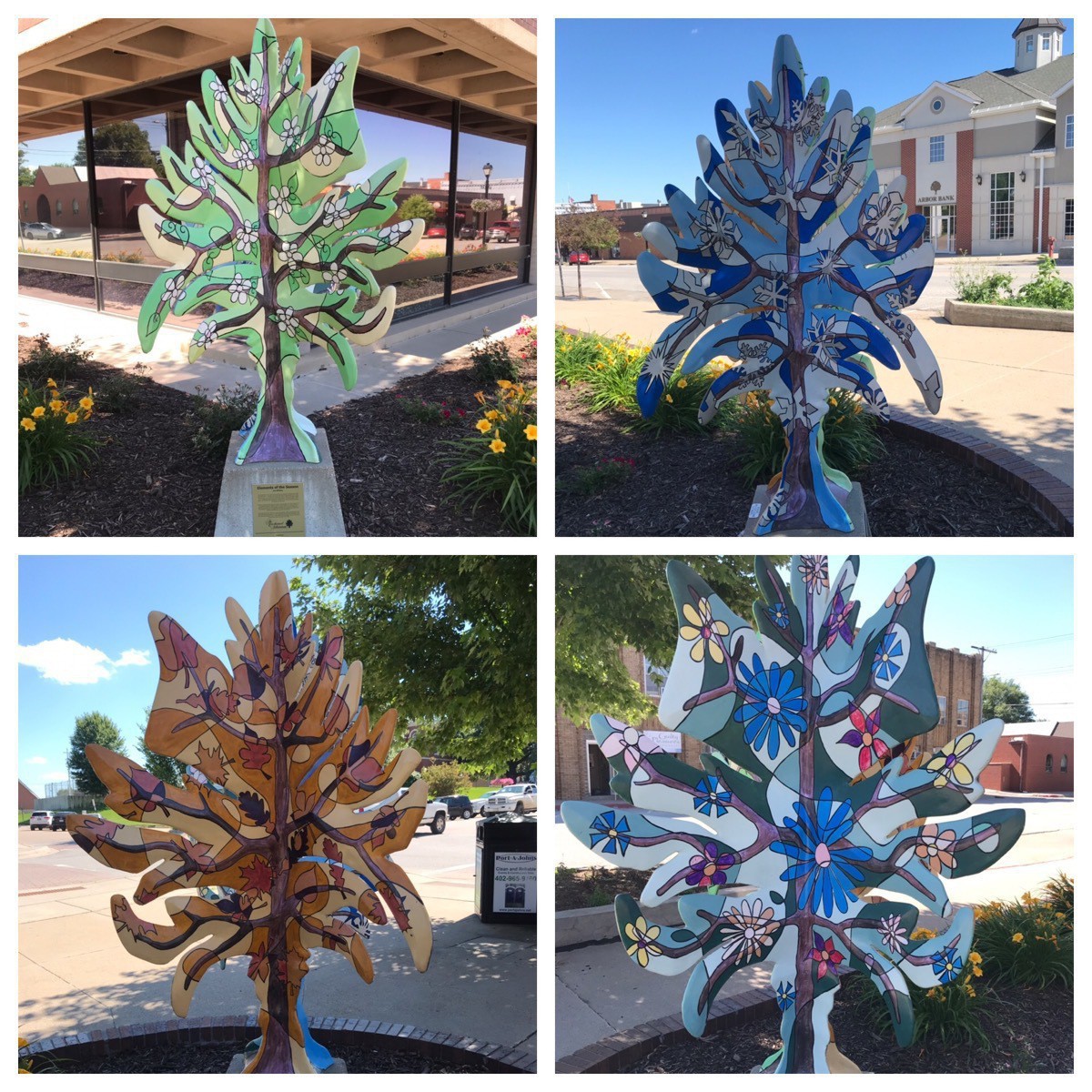 Each tree had four painted sides, but this is the only one where I photographed all four sides.  The name is "Elements of the Season"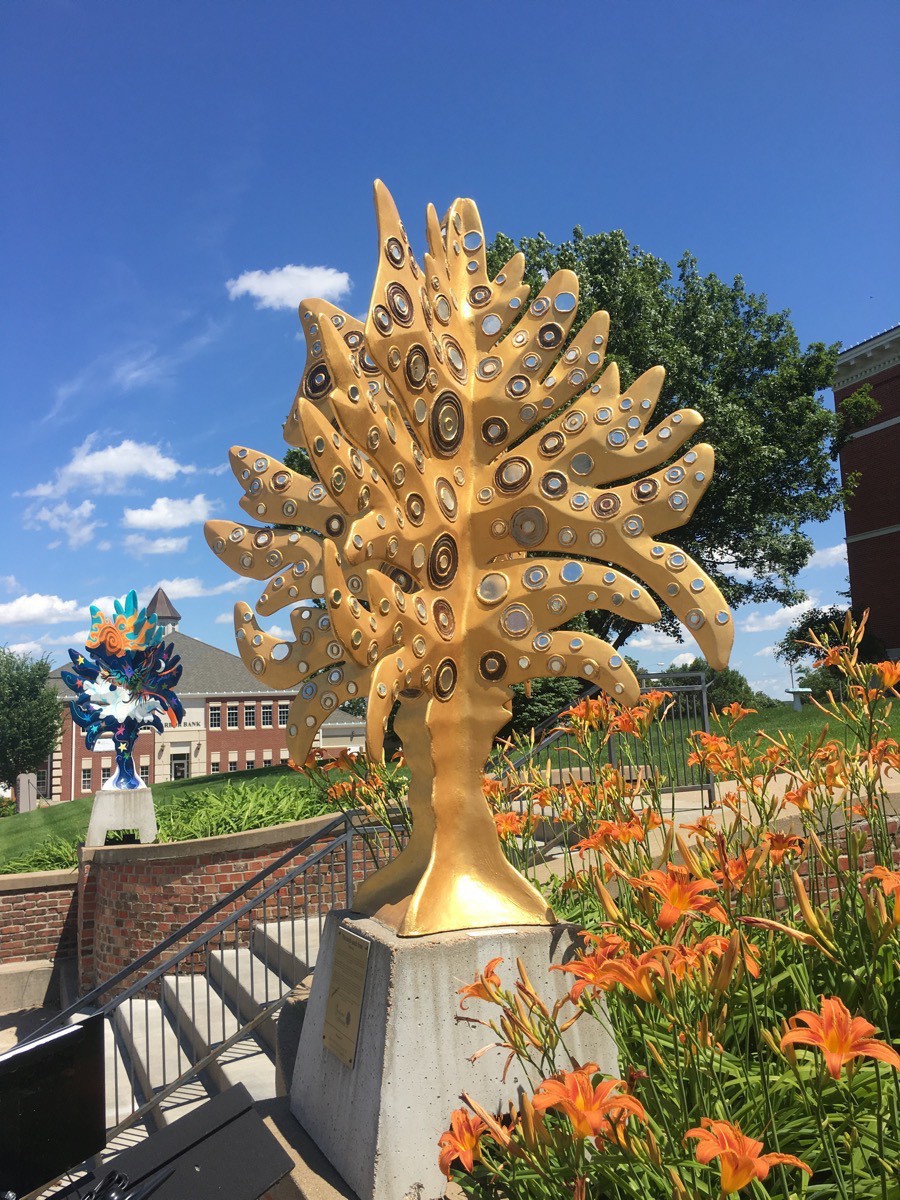 The oooh-aaah tree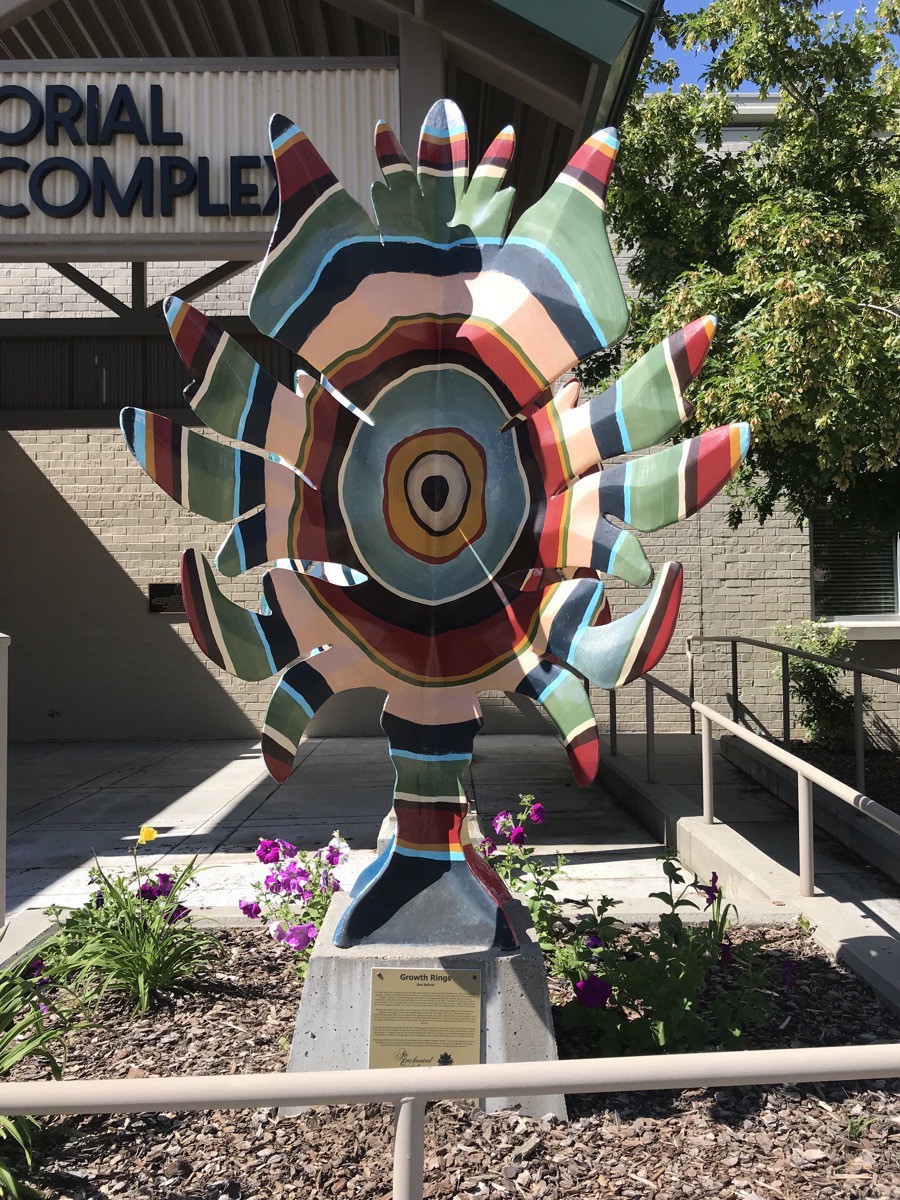 Growth Rings
Silver Hue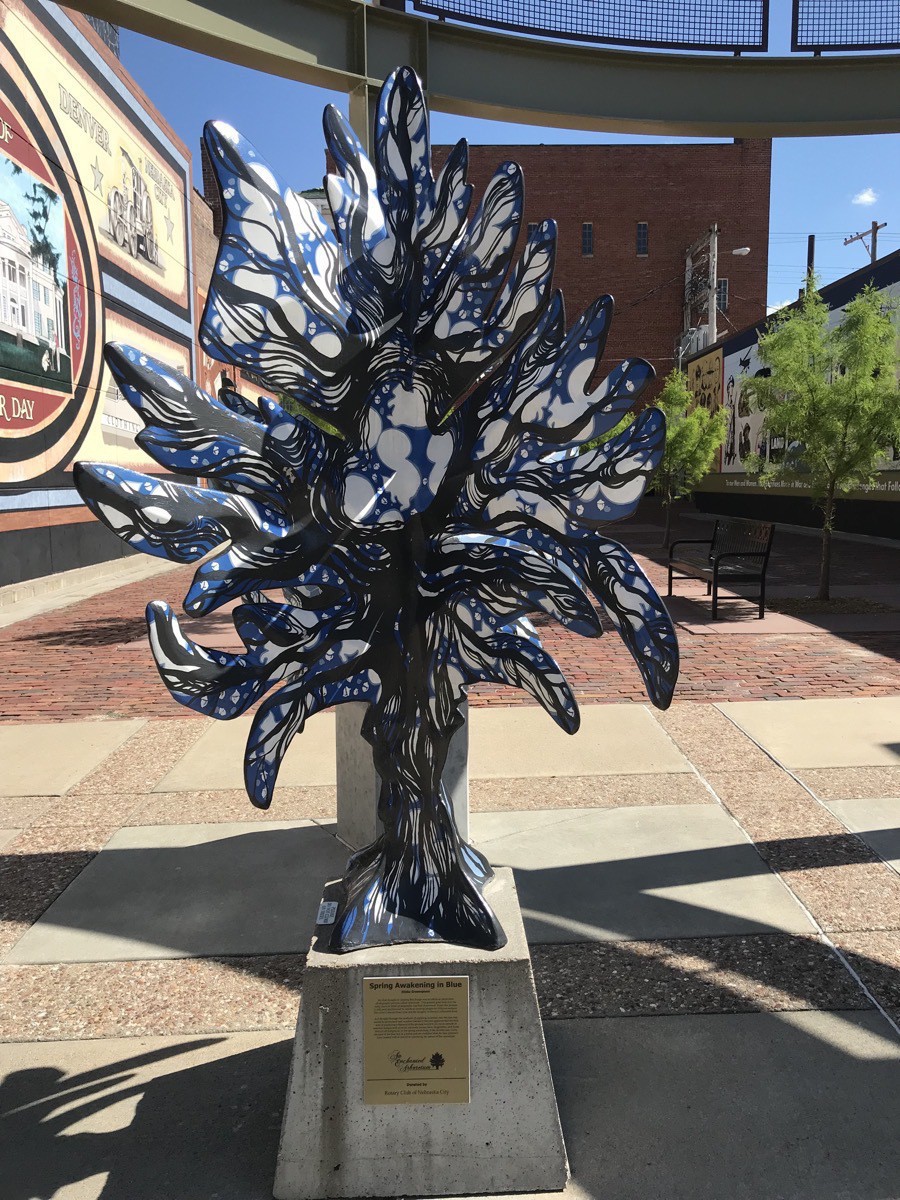 Spring Awakening in Blue