Deanna Rose Children's Farmstead
We started this morning with a visit to the Farmstead.  The admission was only $3 and it was an amazing place to visit.  There were over 250 animals and birds and plenty of opportunities for petting and feeding them.   There was a turn-of-the century schoolhouse and main street, complete with a barber shop and a bank — Ben's Bank.  There were opportunities for bottle feeding baby goats, a horse and wagon ride and much more.  Ben enjoyed all the animals, but if you have small children, this is an excellent adventure.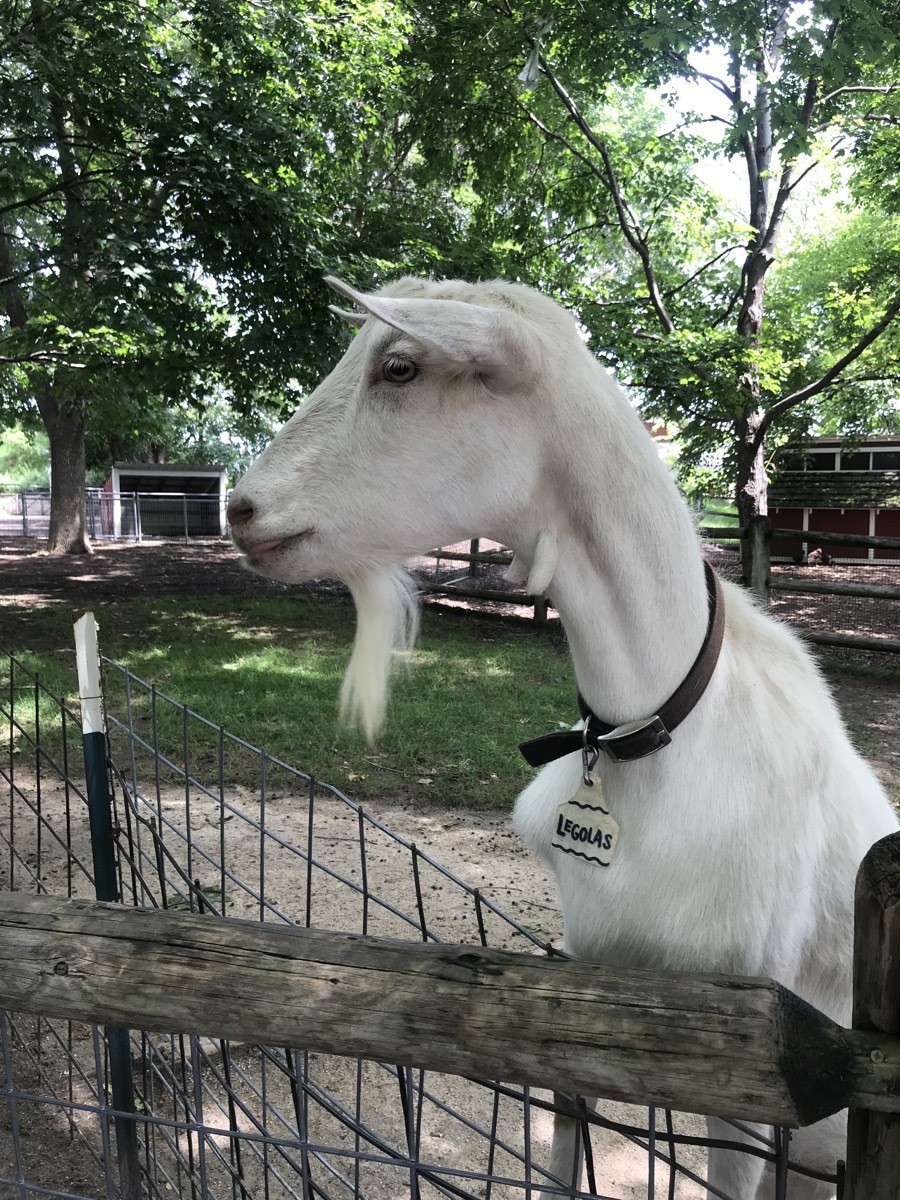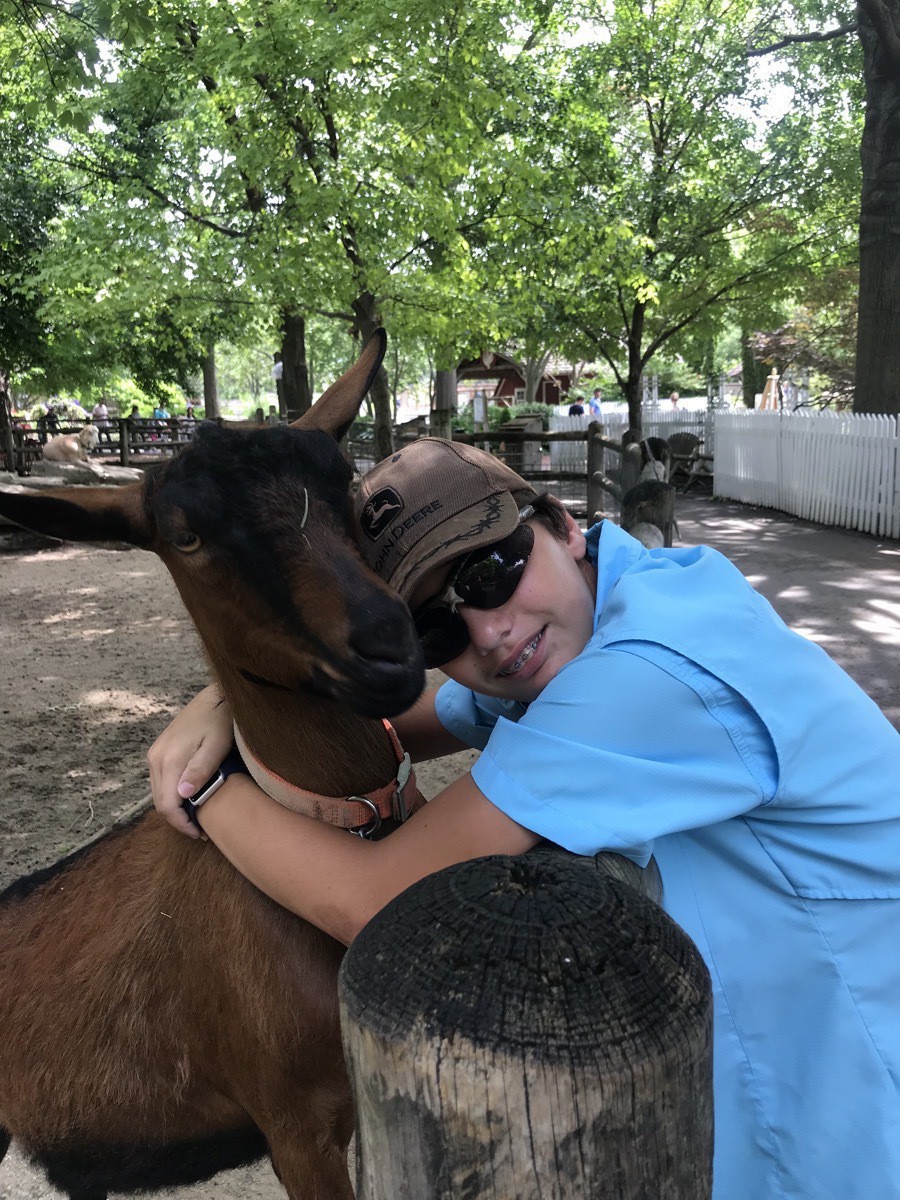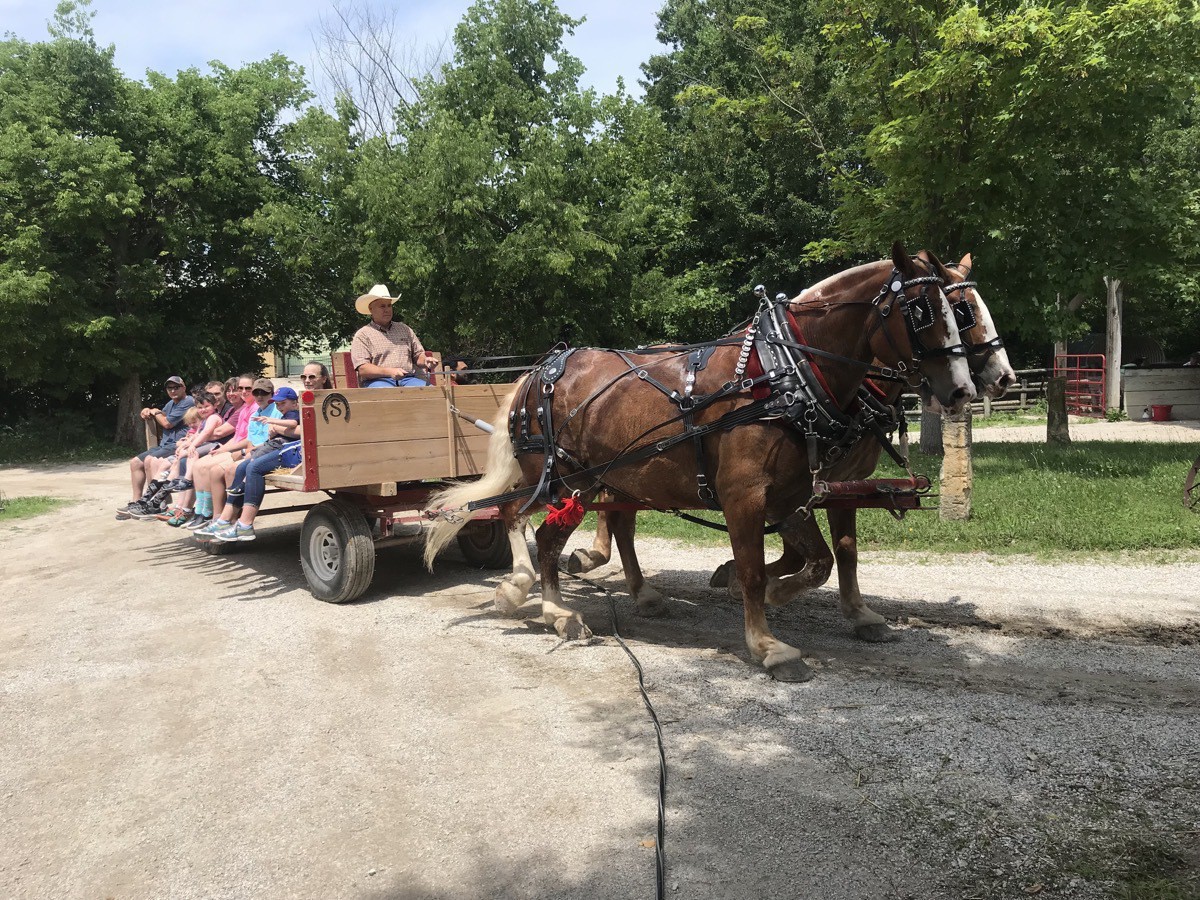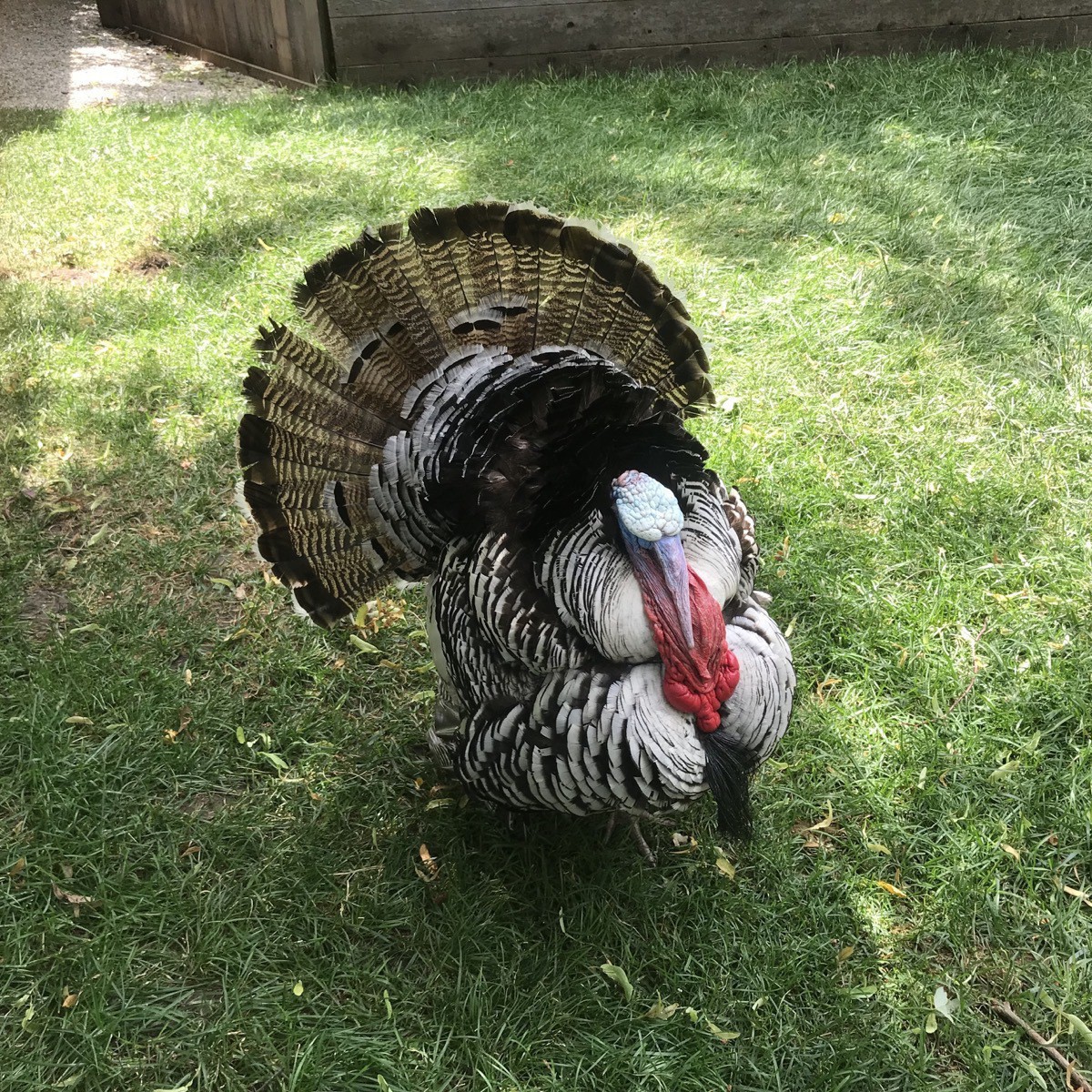 Ben has his very own bank!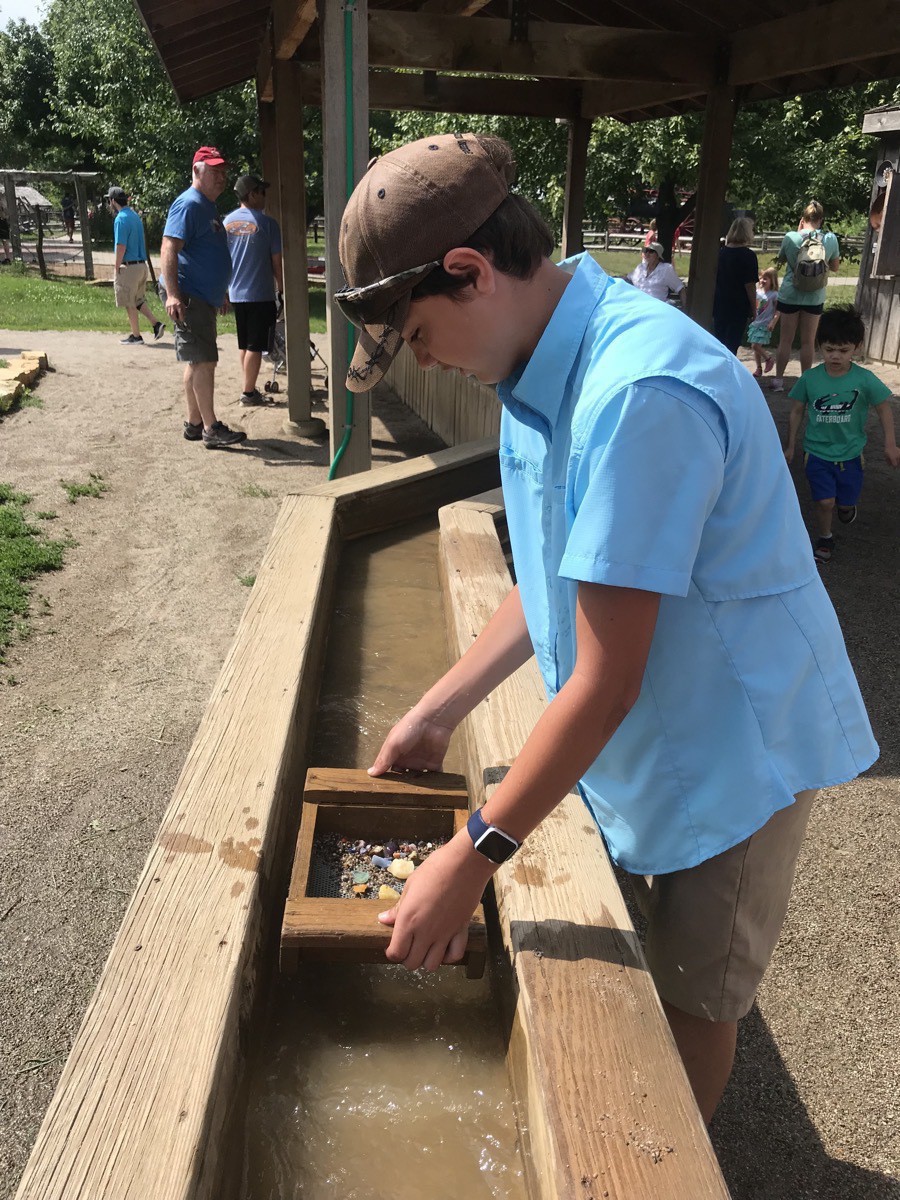 Panning for rocks to send home to Addalynn
TWA Museum
Great place to see the compete history of TWA, an amazing pioneer in aviation travel. So many technological first were implemented by this company.  The tour guides are retired pilots and mechanics and have so much knowledge to share on the tour.  We were shown the training cockpits that were used before flight simulators.  There is also a flight simulator with a volunteer—sometimes a retired pilot—shows you how to fly.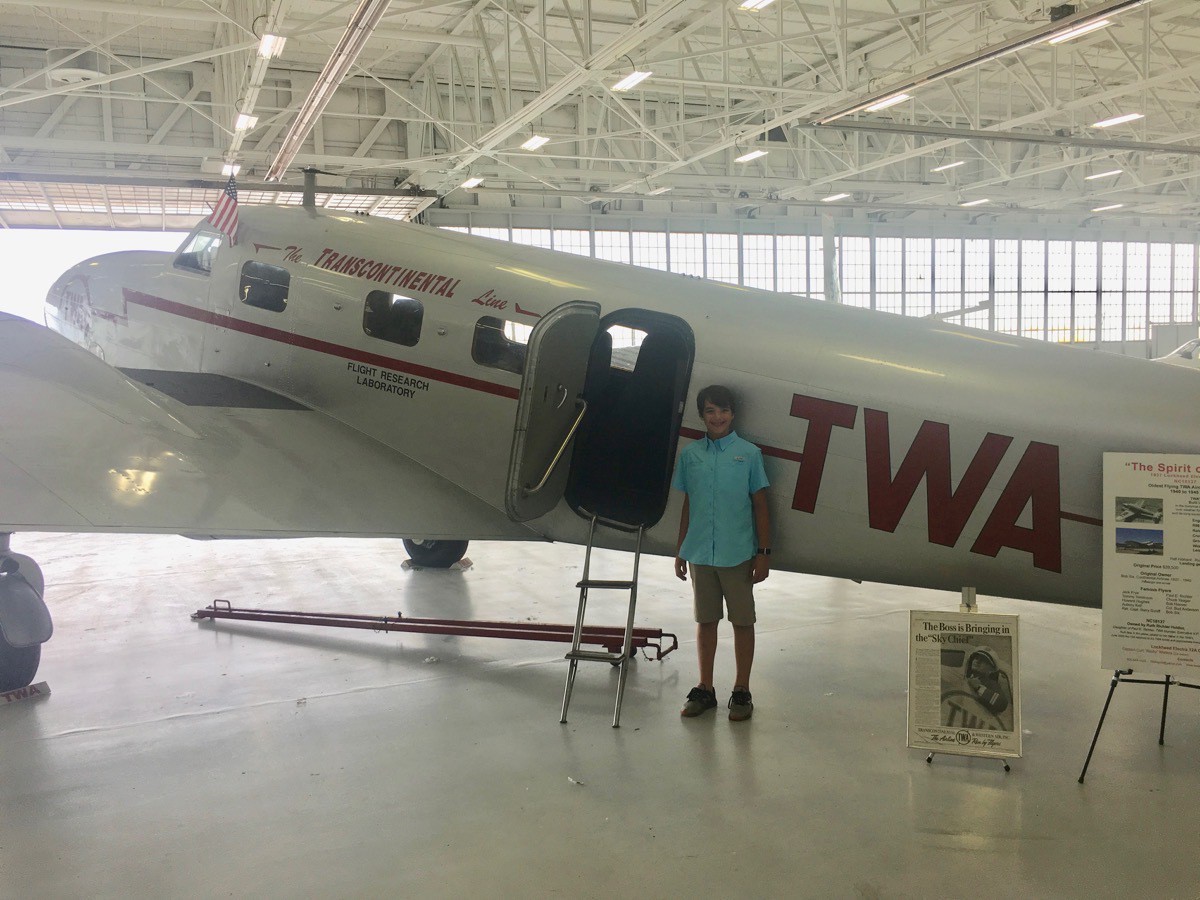 This 1937 Lockheed was just flown to the museum yesterday.  It is the oldest flying TWA aircraft and the original cost $39,500.  It has a refueling range of 600 miles.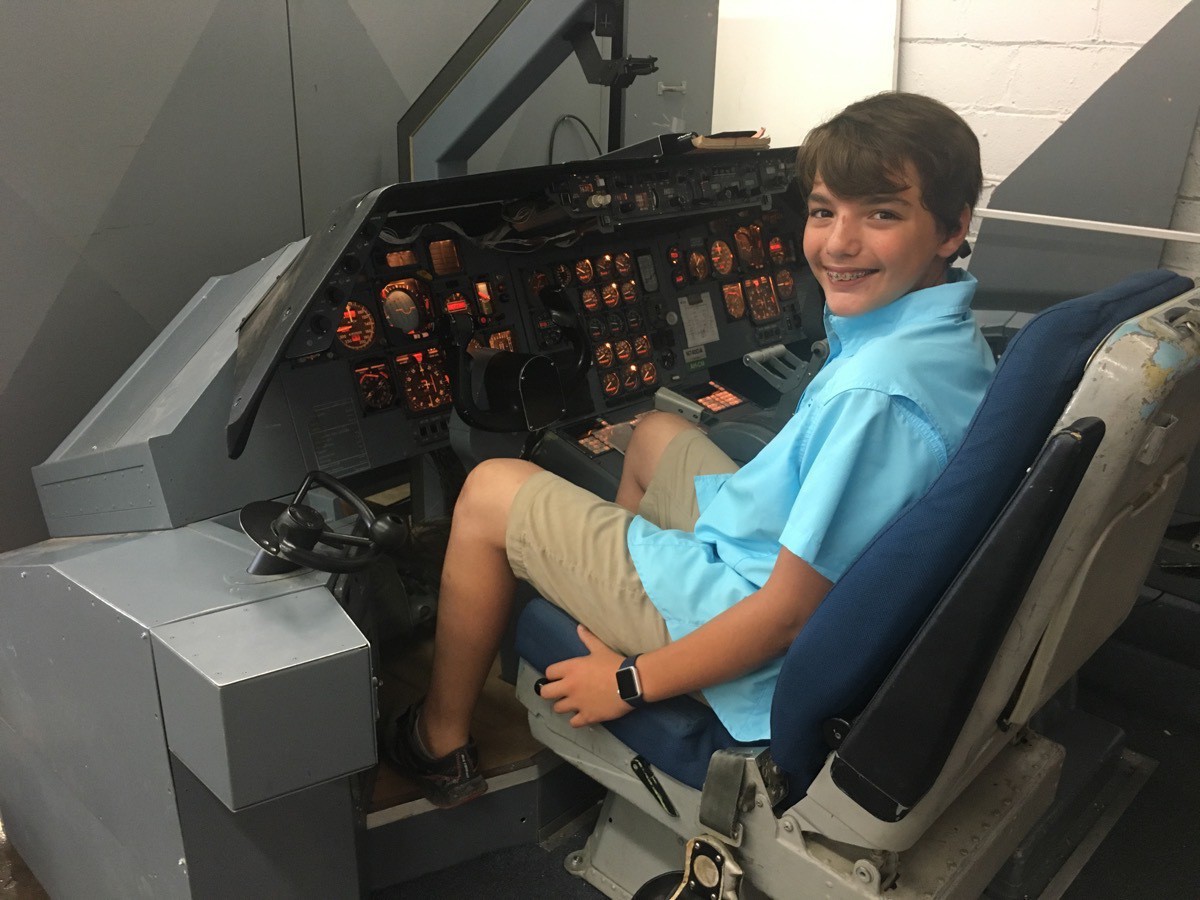 One of the old training cockpits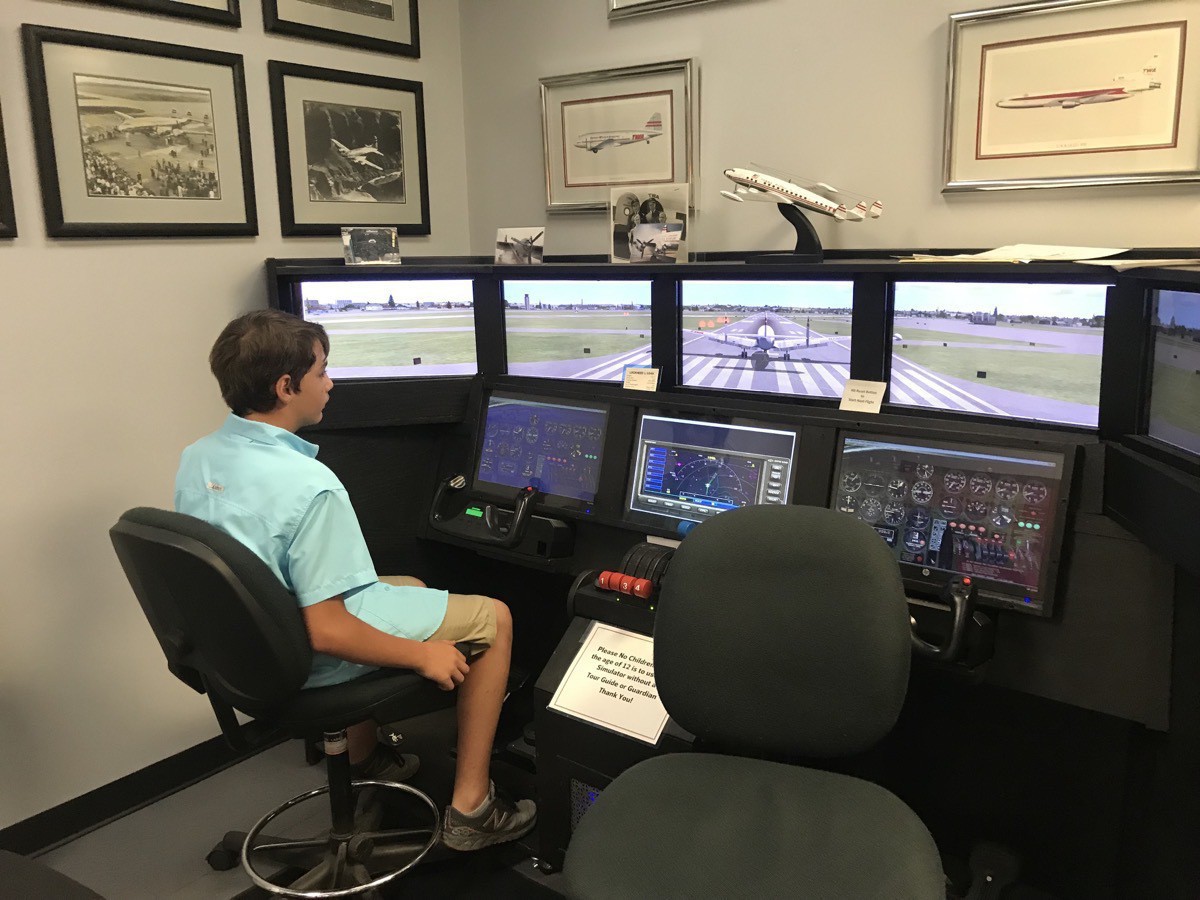 Flight stimulator
The memorabilia and pictures from TWA's past was very interesting to see.  There was also a memorial section for Flight 800, the Boeing 747 that crashed over Long Island killing all 230 people aboard.  
Interesting Facts about the Flight Attendants
1935 - they were called Hostesses and had to be nurses.
1935 until 1968 - forced resignation was at age 32
Until 1969 the Hostesses could not be married
1970 - name was changed to Cabin Attendant
Admission was $7.
Hallmark
The last tour of the day was at Hallmark's headquarters.  We watched a movie of the history of J. C. Hall, the founder. At age 18 he stepped off the train in Kansas City with little more than two shoeboxes of picture postcards and big dreams. He was joined by his brother Rollie and the company was named Hall Brothers.  In 1915 a fire destroyed their office and inventory.  Their only remaining asset was the safe which they moved to a new location, borrowed $17,000 and decided to start again. That same year they began producing their own greeting cards with envelopes instead of postcard form.  In 1917 they invented gift wrap and fancy lined envelopes.
J. C. Hall was an innovator in marketing his cards. In 1928 the company began marketing their cards by putting the name Hallmark on the back of each one.  They were the first in the greeting card industry to advertise nationally.  The Advertisement was written by J. C. and appeared in the Ladies Home Journal.  His next innovation was to sign the  first licensing agreement with Walt Disney. Another innovation was when cards were taken out of drawers and placed on display racks.  The way we see greeting cards displayed today was an industry first created by Hallmark.
I knew that Norman Rockwell had created artwork for Hallmark cards, but was surprised to learned that Winston Churchill also created artwork that was used in making creating cards.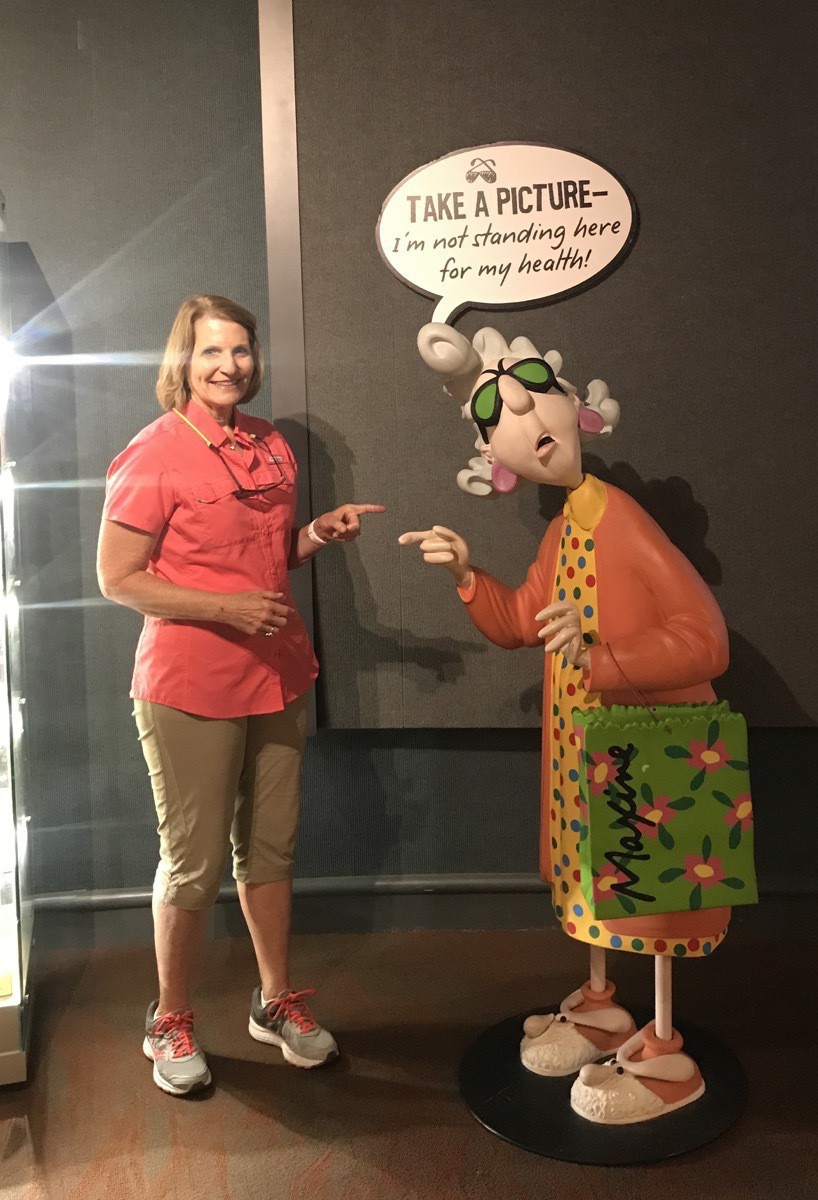 Maxine is one of their famous line of cards
Admission was free
Afterwards we stopped for ice cream at Baskin Robbins before heading back to Big Ben. After dinner we played several rounds of canasta.
Travel Data
Longview Lake Campground $25
Total Miles Driven: 2,067 in Big Hat and 798 in the CRV
Gasoline Total:  $719.59