St. Louis City Museum and Arch (Day 20)
We drove from Cape Girardeau to St. Louis RV Park where we stayed for the night.  Once we plugged in Big Hat and ate lunch,  we walked .8 miles from there to the City Museum.
City Museum 
City Museum is a hundred-year-old warehouse in downtown St. Louis that  artists have repurposed pieces of old cities to build miles of tunnels, slides, climbers, bridges, and castles.  There are secret passages and grand galleries, playgrounds and ball pits, a rooftop school bus and a Ferris wheel and a huge cave with seemingly endless tunnels, as well as two 10 story slides. There is something for ALL ages here.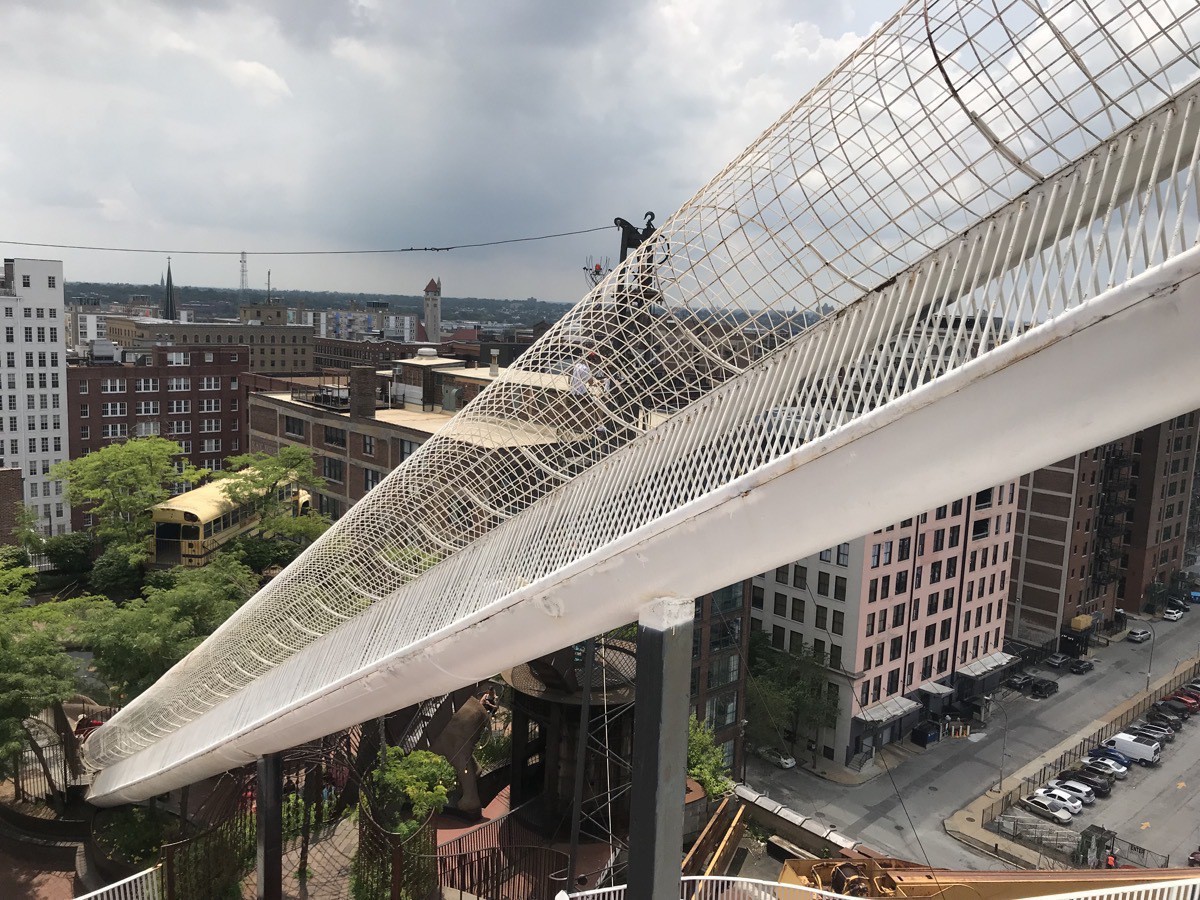 You climb up on the top part (the round cage) and then slide down is on the bottom.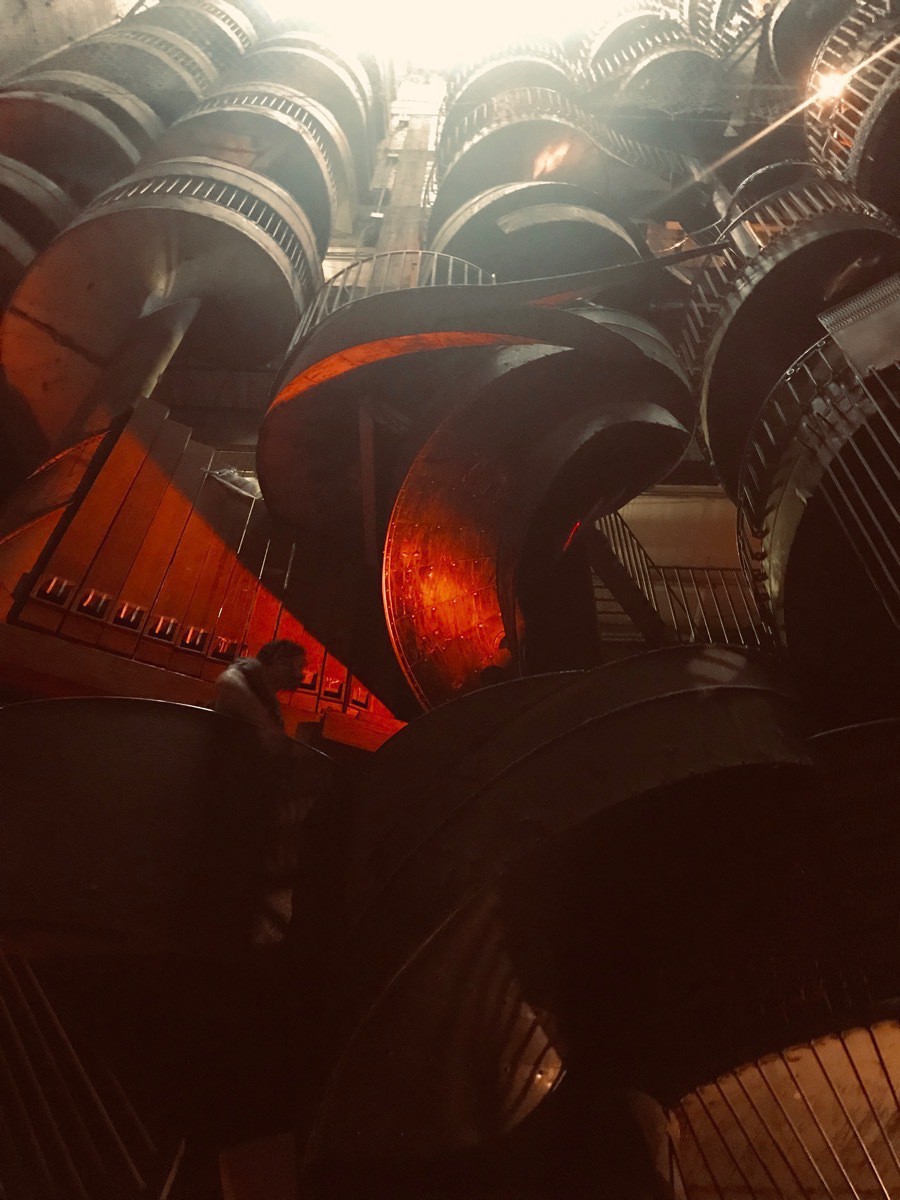 These slides come down ten stories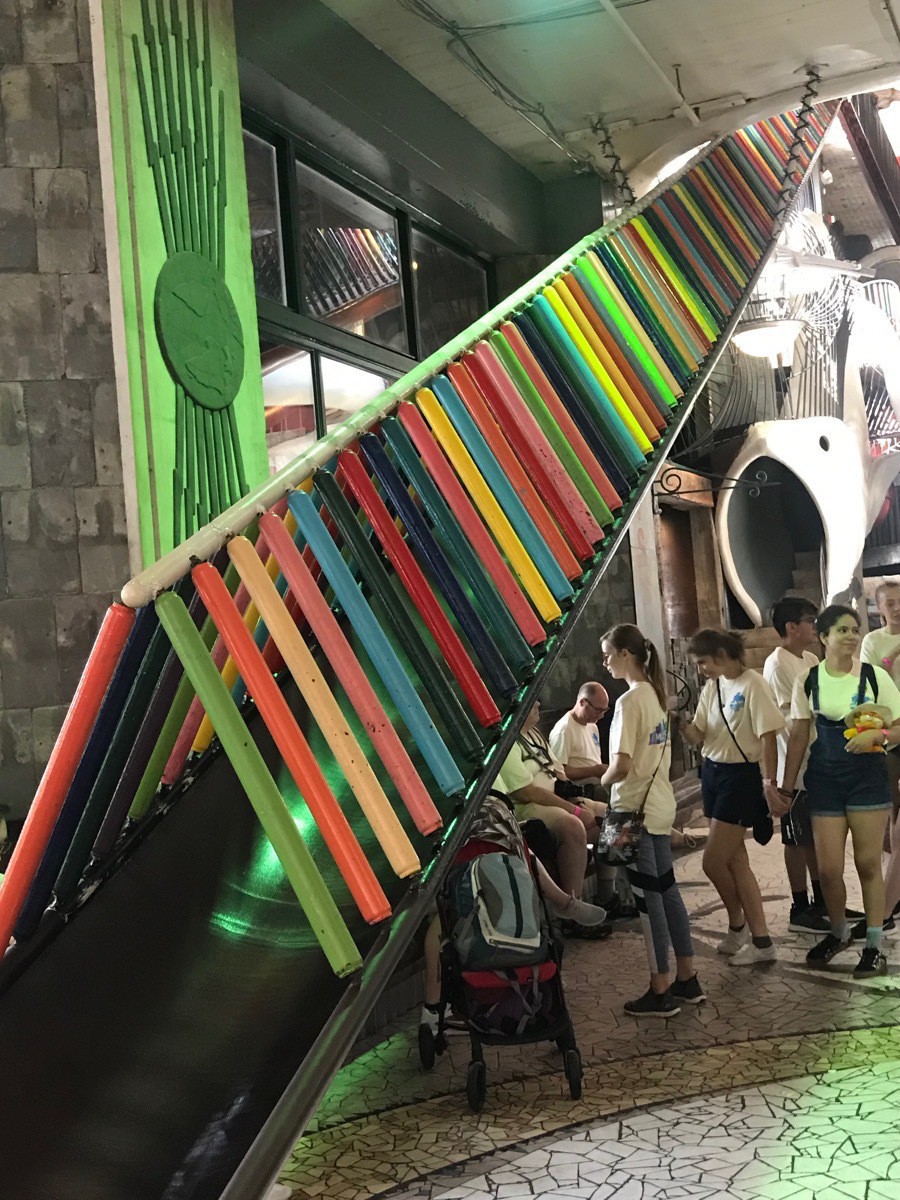 Another colorful slide coming down!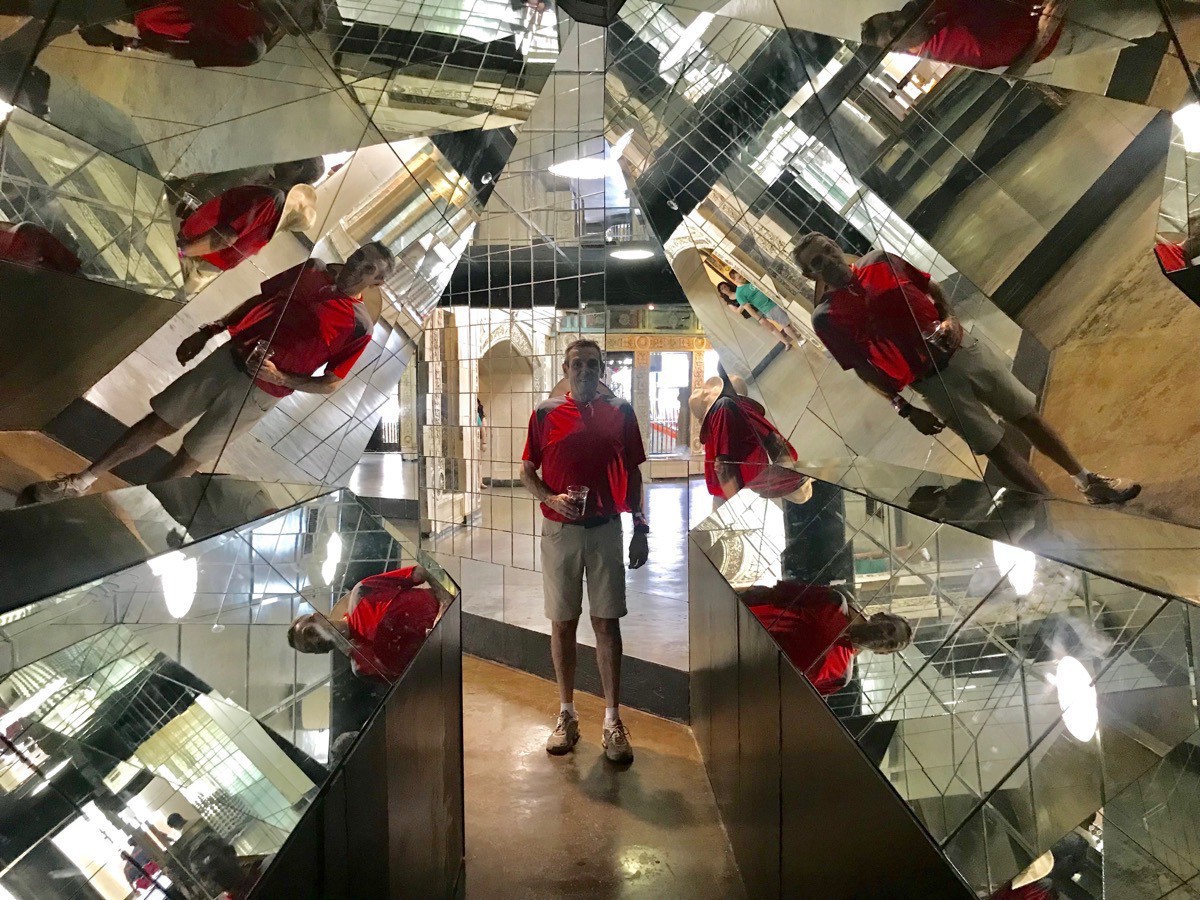 A Kaleidoscope of Tom
 From the City Museum we walked to the Gateway Arch which was another 1.9 miles. We watched a movie about the construction of the Arch and then rode a tram 630 feet to the top of the Arch.  The base of the Arch is 60 feet underground in bedrock.  Because of the recent heavy flooding, water was seeping in a little at the base of the tram.  The Mississippi River in front of the Arch was still flooded .  The walkways for the  riverboat dock and the helicopter pad for  tours was still underwater.
There was an excellent interactive museum at the Arch tracing the stories of the early pioneers' westward travels.
After touring the Arch we walked back to the RV Park which was 2.5 miles.
Tom and Ben went swimming after dinner while I did the laundry.
Trip Data
Walked 7.9 miles today
RV Park:  St. Louis RV Parque $57.01