Memphis
What a great day we had in Memphis today!  We started this morning with a 1.5 mile walk to Walgreens and back, ate lunch in Big Hat then drove down to the Beale Street  area where we had a fantastic day!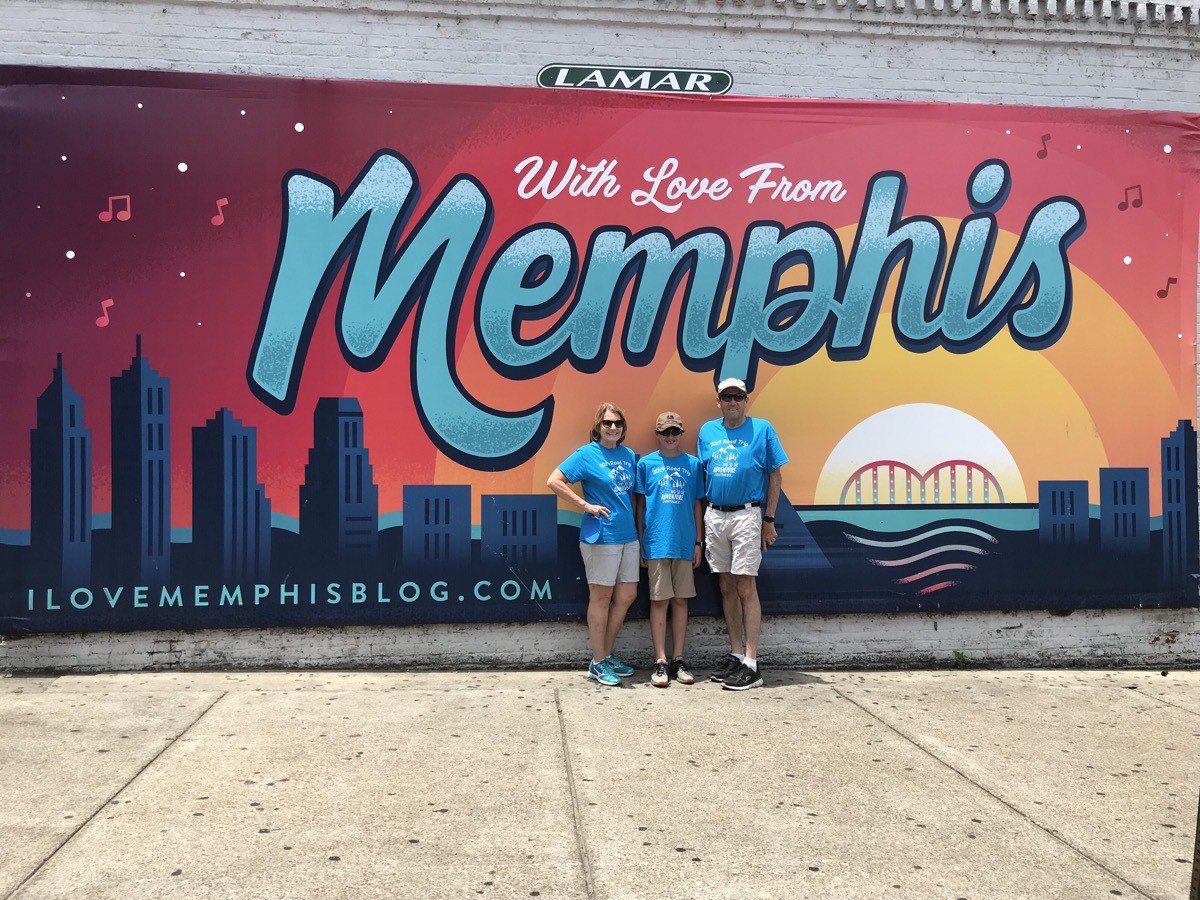 First we did a scavenger hunt. Tom, Ben and I were competing against 113 other random teams by using a phone app called Goose Chase.  There were 112 items that we had to find or mimic on video and submit by phone.  We had two hours to complete all the items listed.  We tied for first place with six other teams, which was fantastic considering how many teams competing.  FUN!  It would be ever better if our group were even larger to make some of the mimics funnier.
After the scavenger hunt we walked into the lobby of the Peabody Hotel to see the ducks swimming in the lobby fountain.The duck master brings them down the elevator each morning at 11:00.  They walk across the red carpet and get into the lobby  fountain to play and swim for the day.  At 5:00 the duck master marches them back out of the fountain onto the red carpet, across the lobby and onto the elevator where they ride back up to their rooftop homes..  Having said all of that, even though we got there 35 minutes early we couldn't really see the ducks.  There were way too many people!
We walked down Beale street and enjoyed listening to the music flowing out of each bar and restaurant.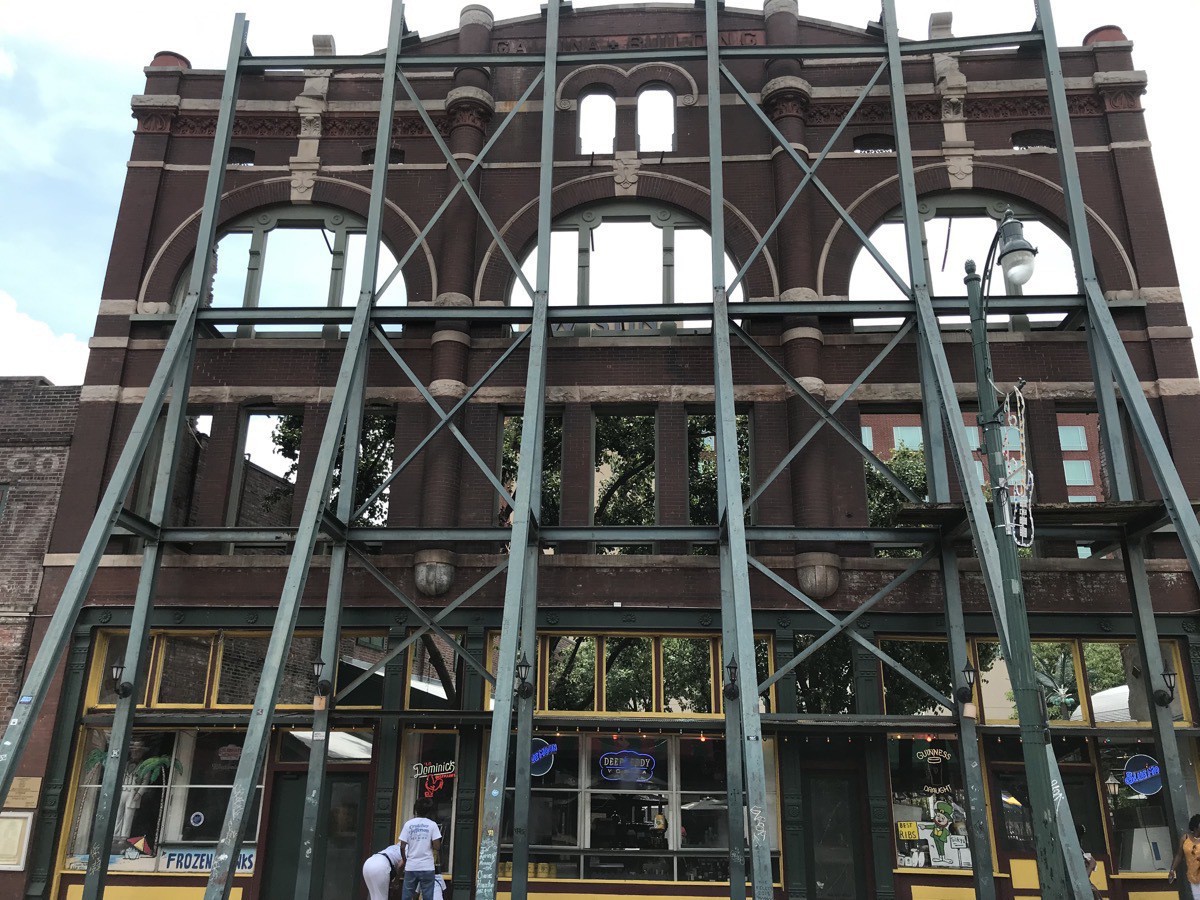 This structure was once a hotel and the interior burned.  Now this scaffolding supports the outside wall and the inside is an open patio restaraunt.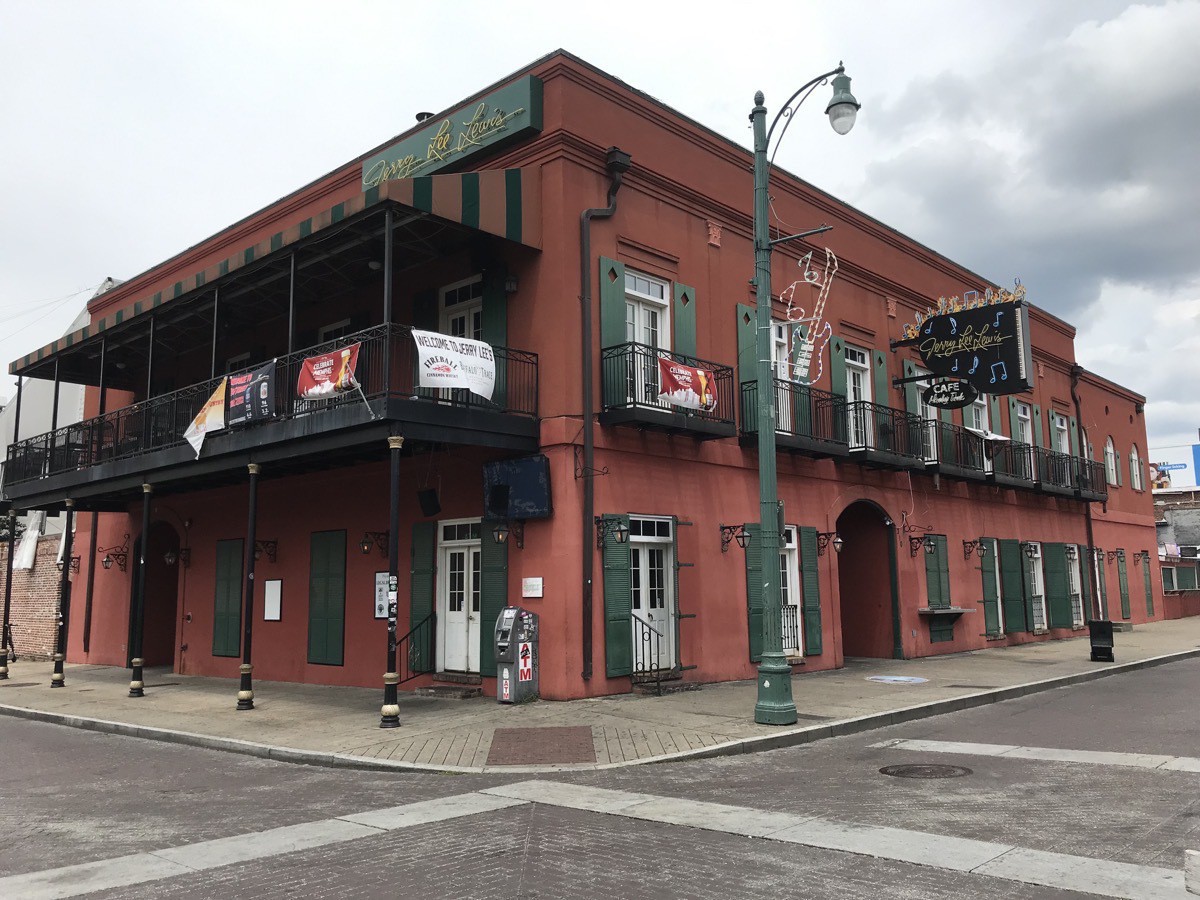 Jerry Lee Lewis Museum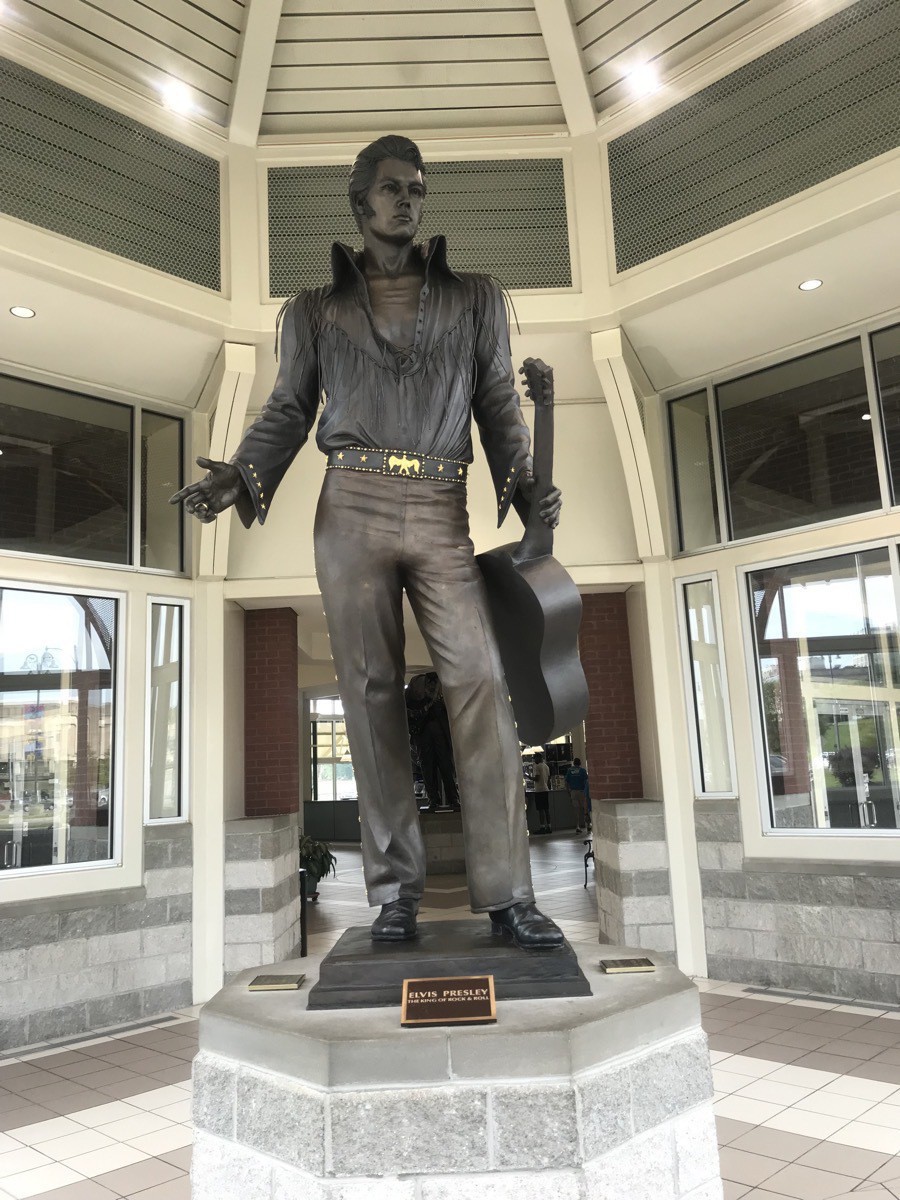 Statue of Elvis in the Visitor's Center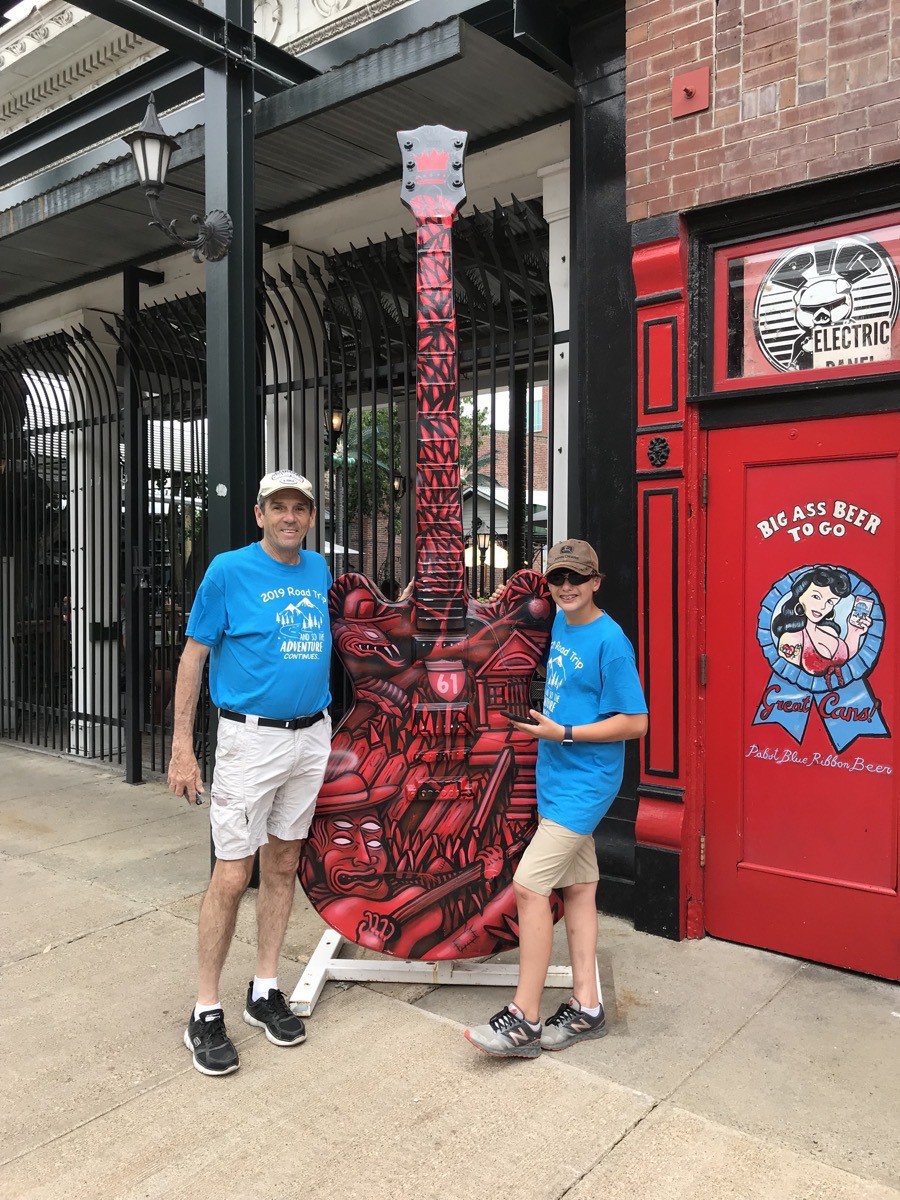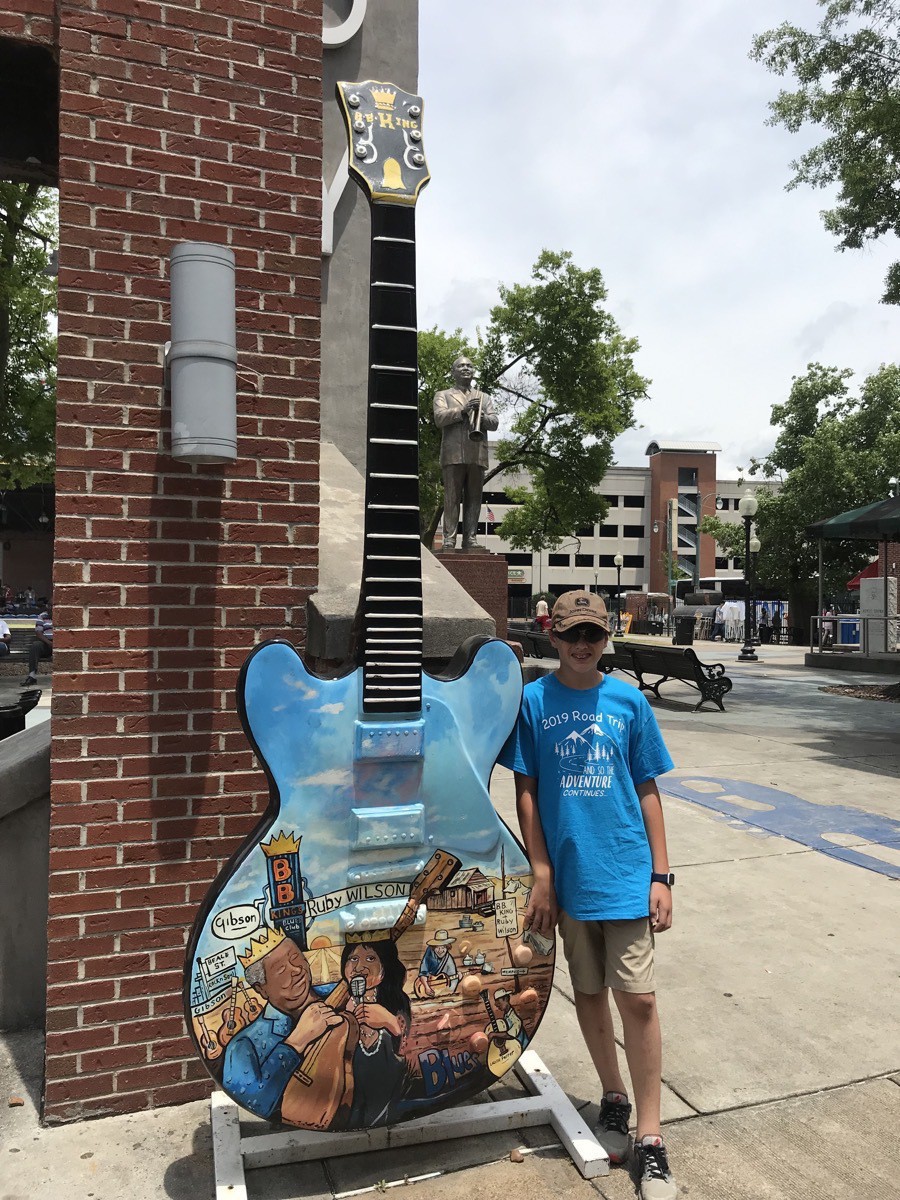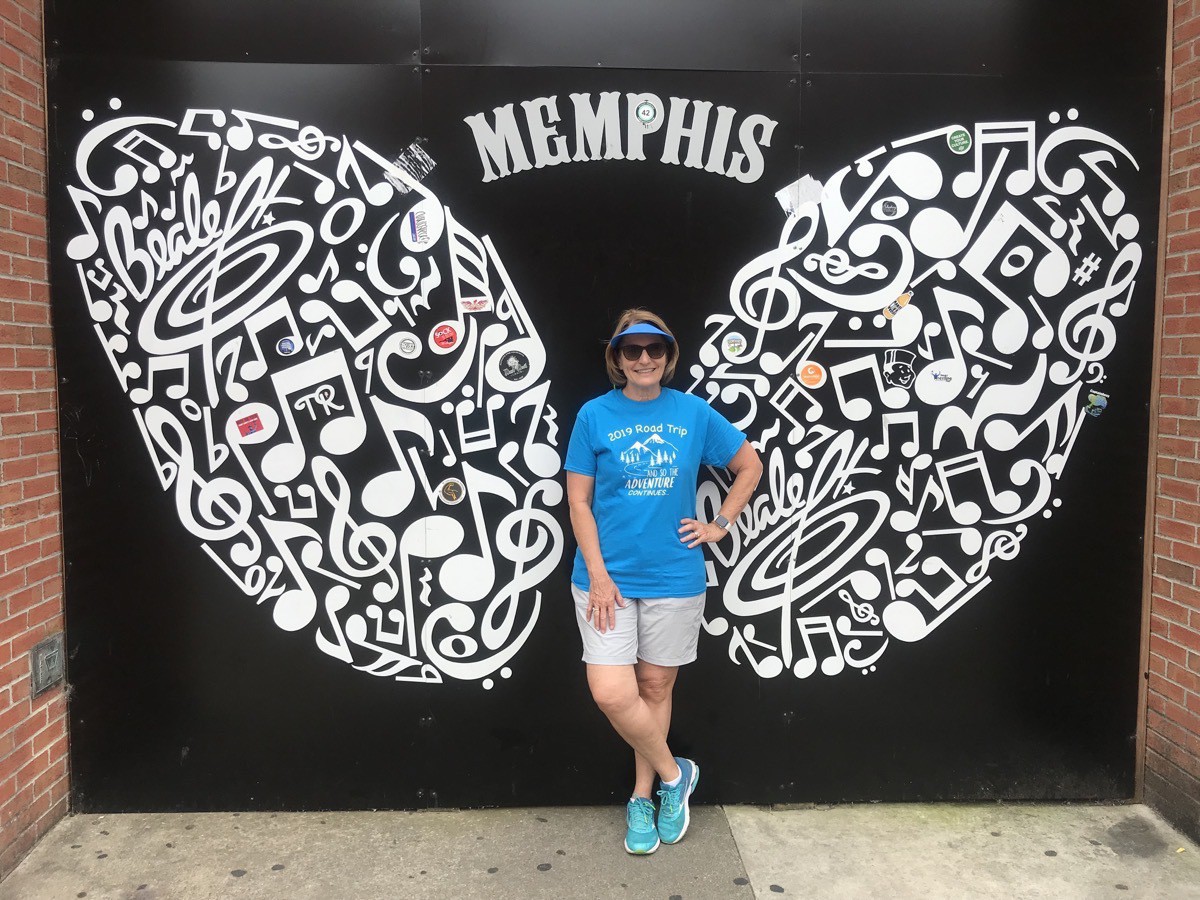 We walked down to the huge Big Bass Pros Shop in the Pyramid which used to host sporting events and concerts.  We rode up to the top where there is a huge aquarium, restaurant, and a deck to walk out and get a great view of Memphis.  On the first floor there are about ten bowling lanes surrounded by  a digital aquarium.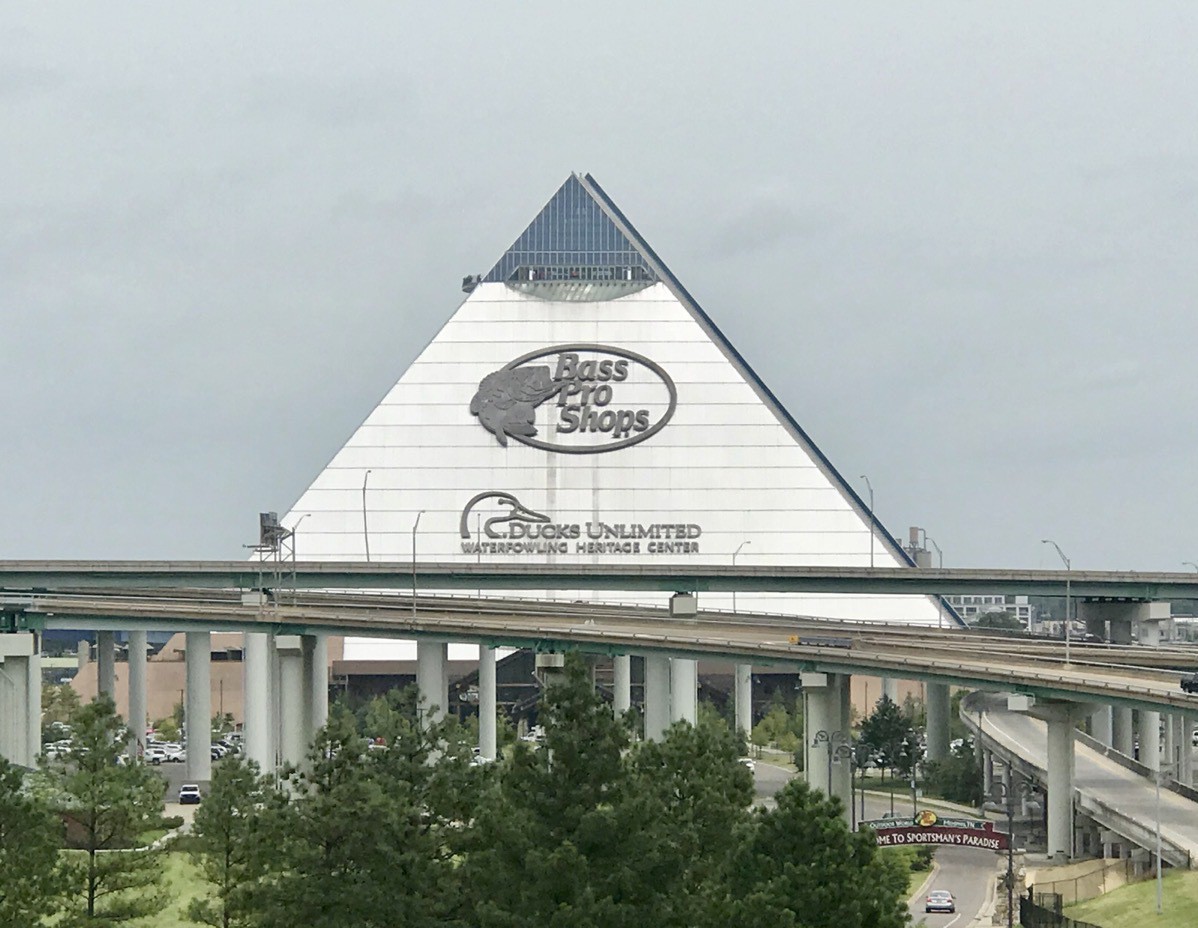 For dinner we tried the Rendezvous  Restaurant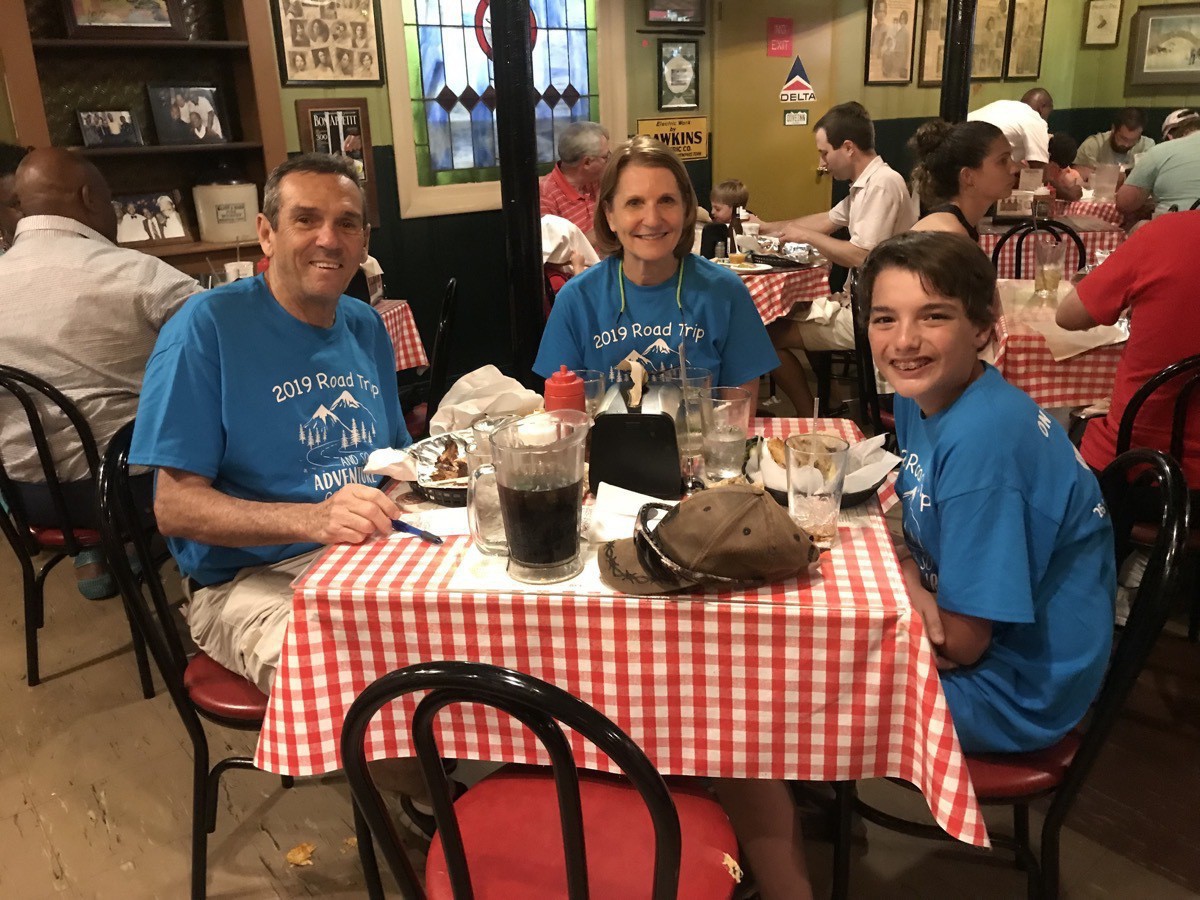 We walked 20,593 steps or 9.1 miles!
When we got back to the Graceland RV Park where we are staying, Ben and Tom went swimming. After they got back from swimming, we played Phase Ten until bedtime.