We arrived in Red Bay, Alabama yesterday and are staying at the Tiffin campground right beside their service bays.  Last night Ben and and I walked to the grocery store (past the smelly dog food manufacturing plant).  After dinner Tom, Ben and I walked to the drive in for some ice cream. We got almost 13,500 steps just walking the streets of Red Bay.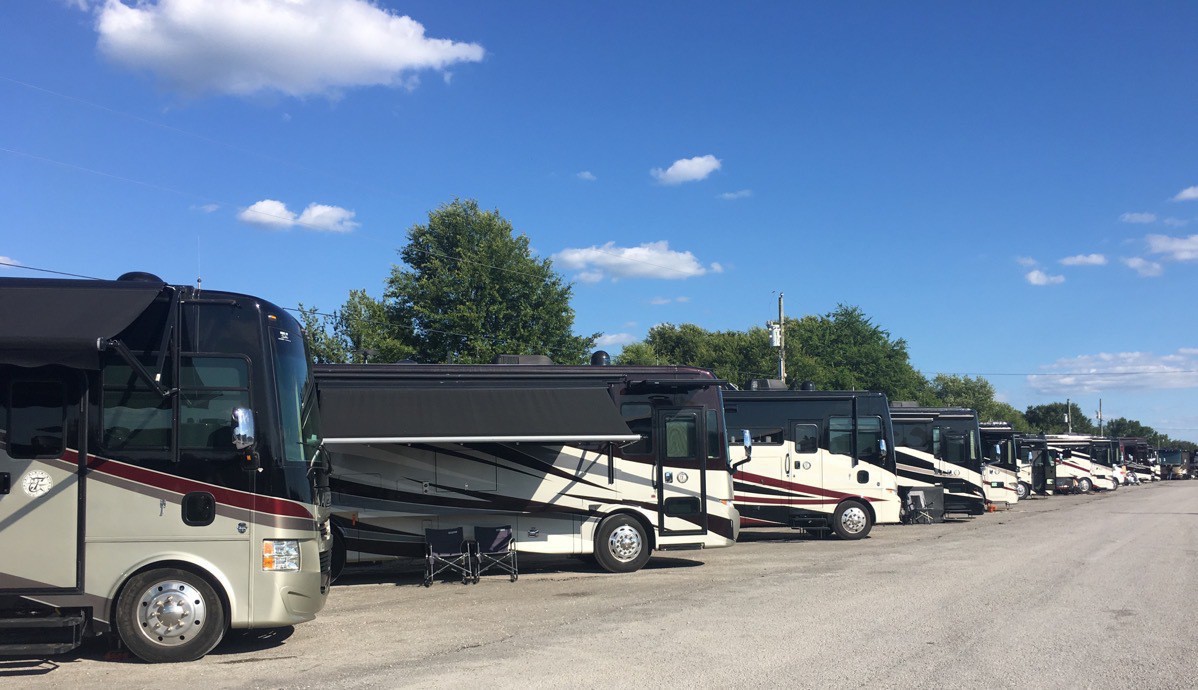 The "campground"  (really just a concrete lot with full hookups featured Class A motorhomes everywhere in site.  Can't beat the price though which was FREE.
Red Bay is definitely a Class A town of about 3,500 and home to the Tiffin Motorhome manufacturing plant (which is the brand that we have).  This morning we toured the manufacturing facility which was  very interesting.  Tiffin is one of the few family-owned manufacturers in the motorhome industry.  The first Tiffin motorhome was made in 1972.  Back then one motorhome a day was made.  Now eleven are manufactured each day and each one is customed ordered.  Some dealers figure out what is popular with customers and will order some for their inventory, but the average motorhome takes three months to receive from the time of the order.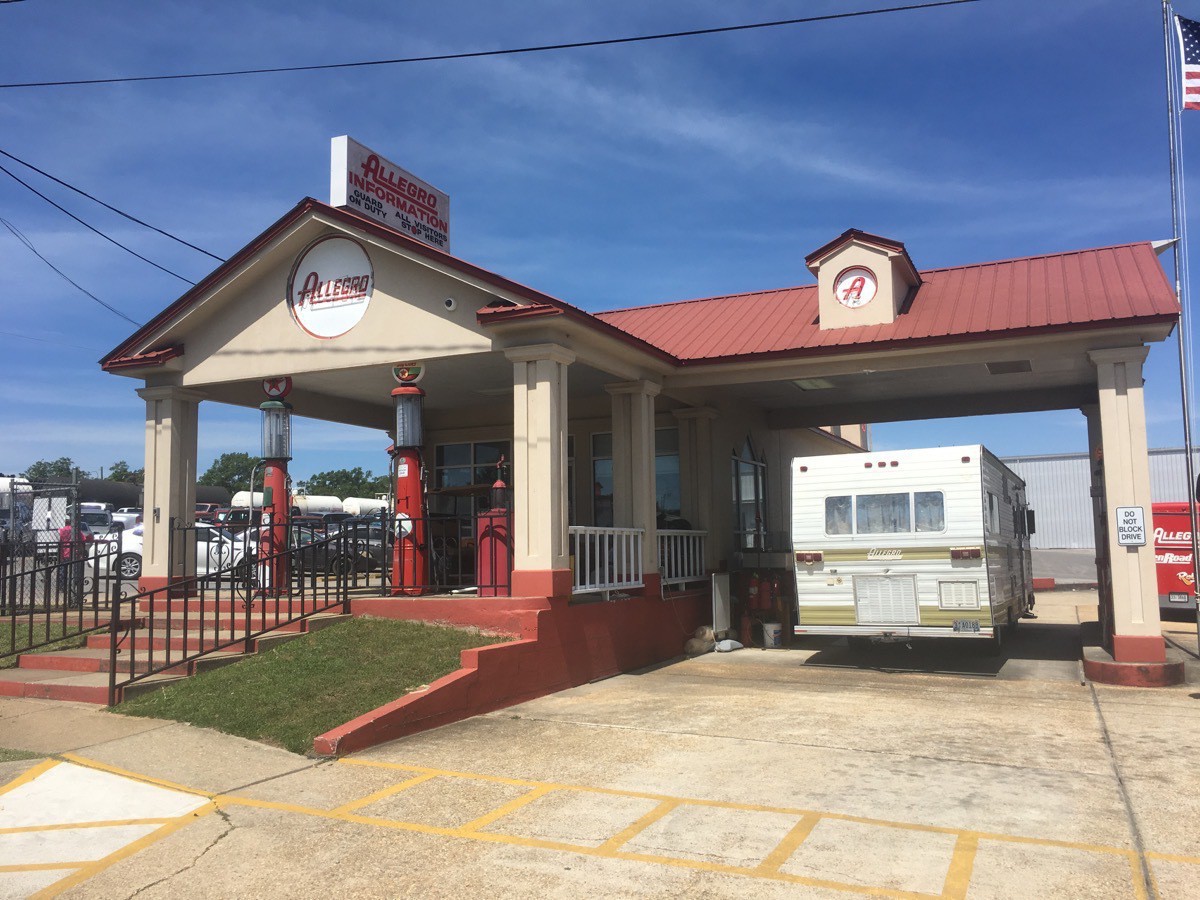 The is a Tiffin motorhome from 1973, a year after production was started, complete with avocado fixtures and shag carpeting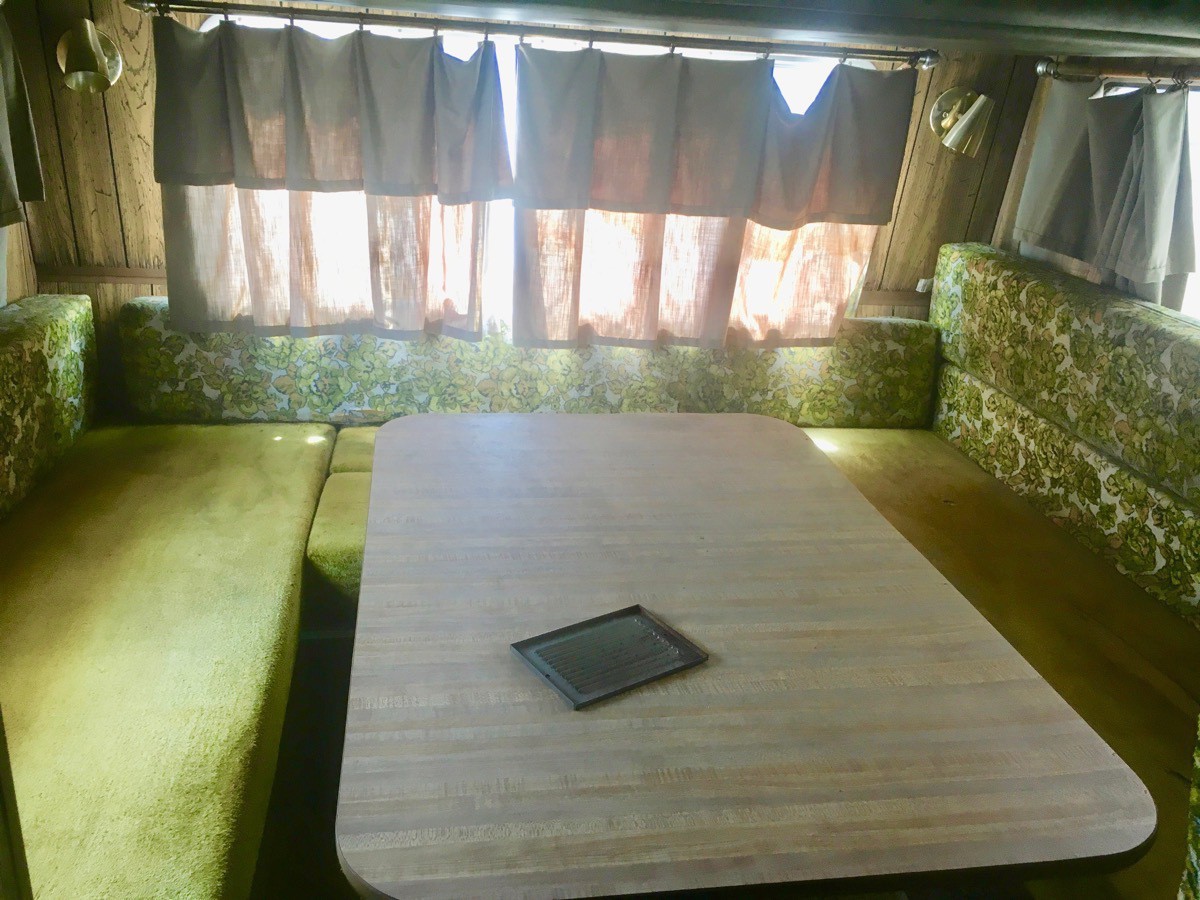 This was a table with wraparound cushions in the back that went across the whole width.  When the table was down and it was a bed, it was wider than a kingsize.  There was another table with bench seats in the front.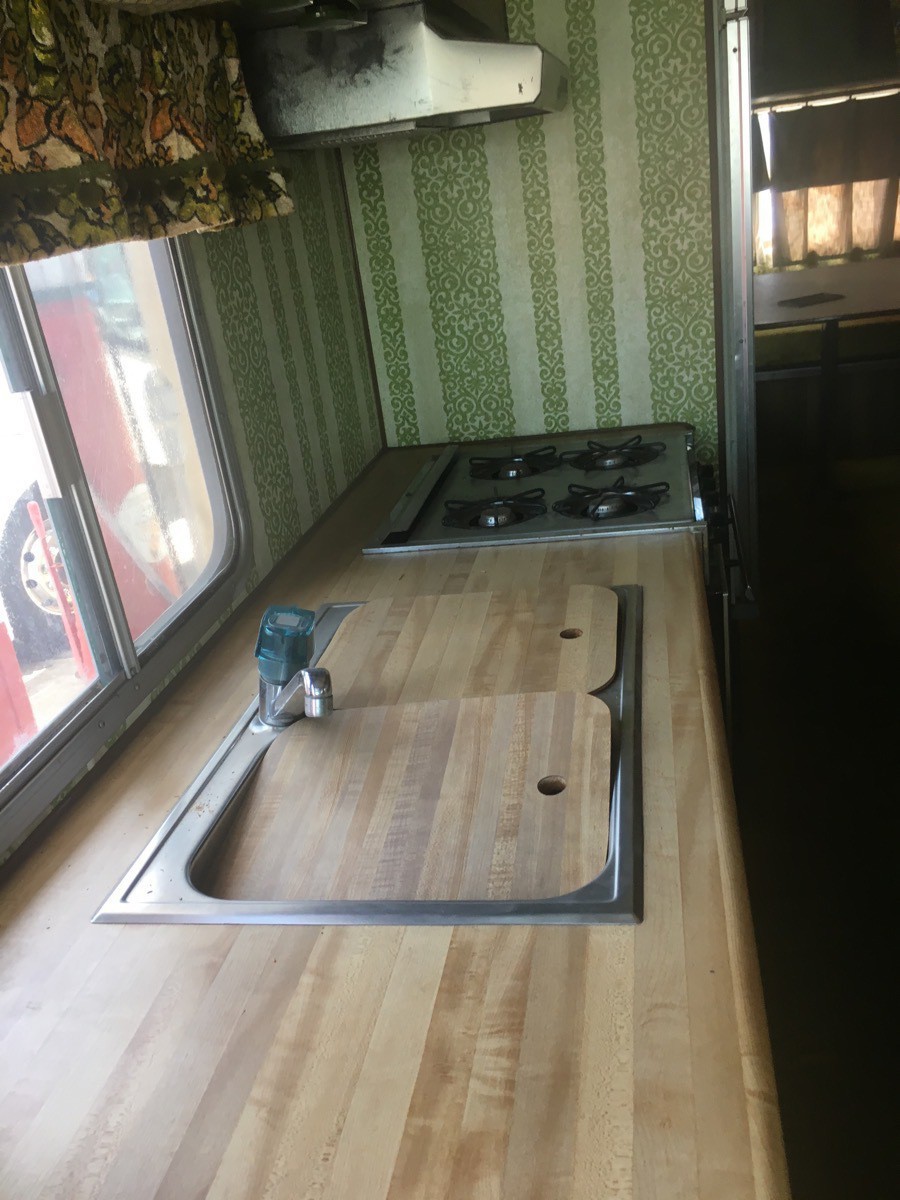 It even came with a double sink and a four burner stove.  I haven't see more than three burners in a motorhome now no matter how big it is!
Tiffin uses cherry or alder throughout their coaches.  All the wood is cut, formed and assembled in the building we toured.  The assembly was all done by hand and it was very interesting to watch the coaches come together.  When the coaches leave the facility we were touring, they are finished being built but they are grey.  The coach is driven across town to the painting facility.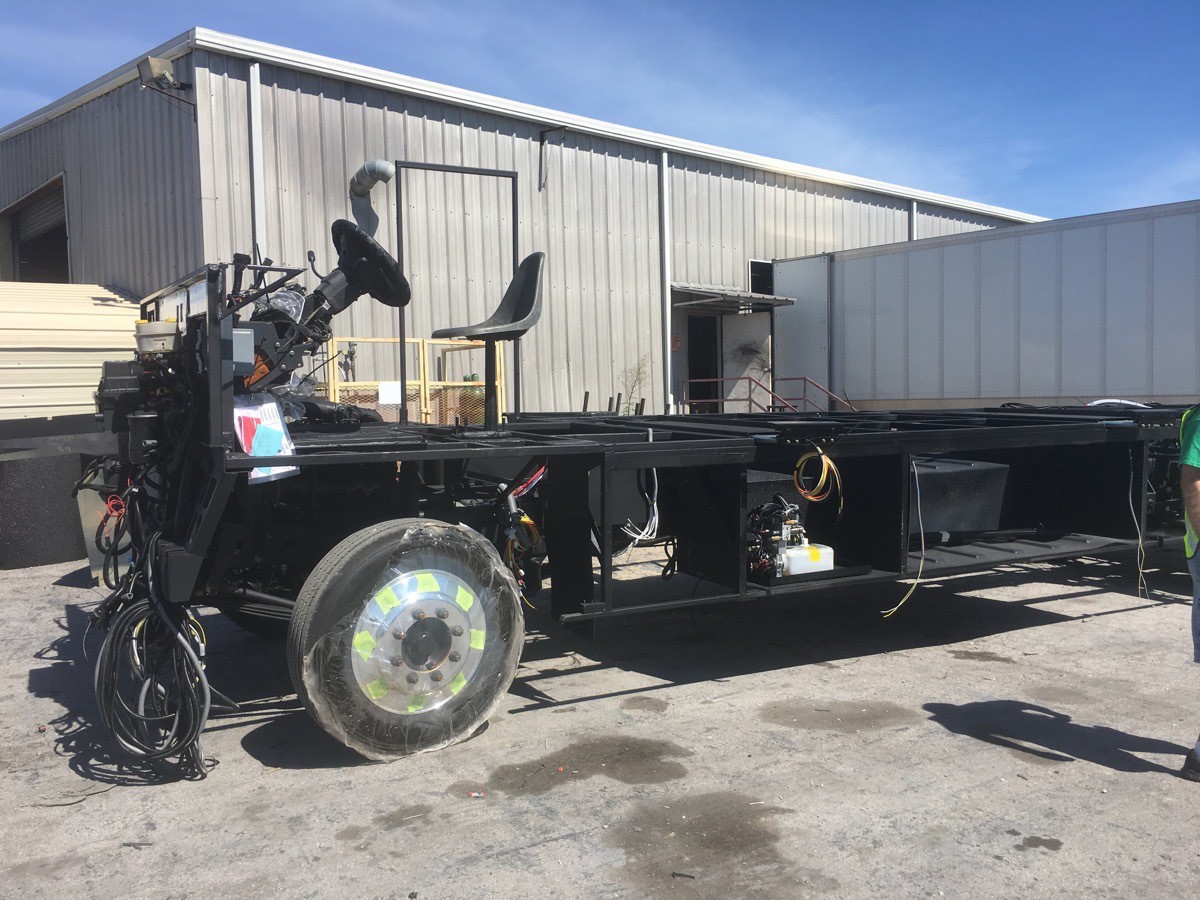 The chassis for the gas motorhomes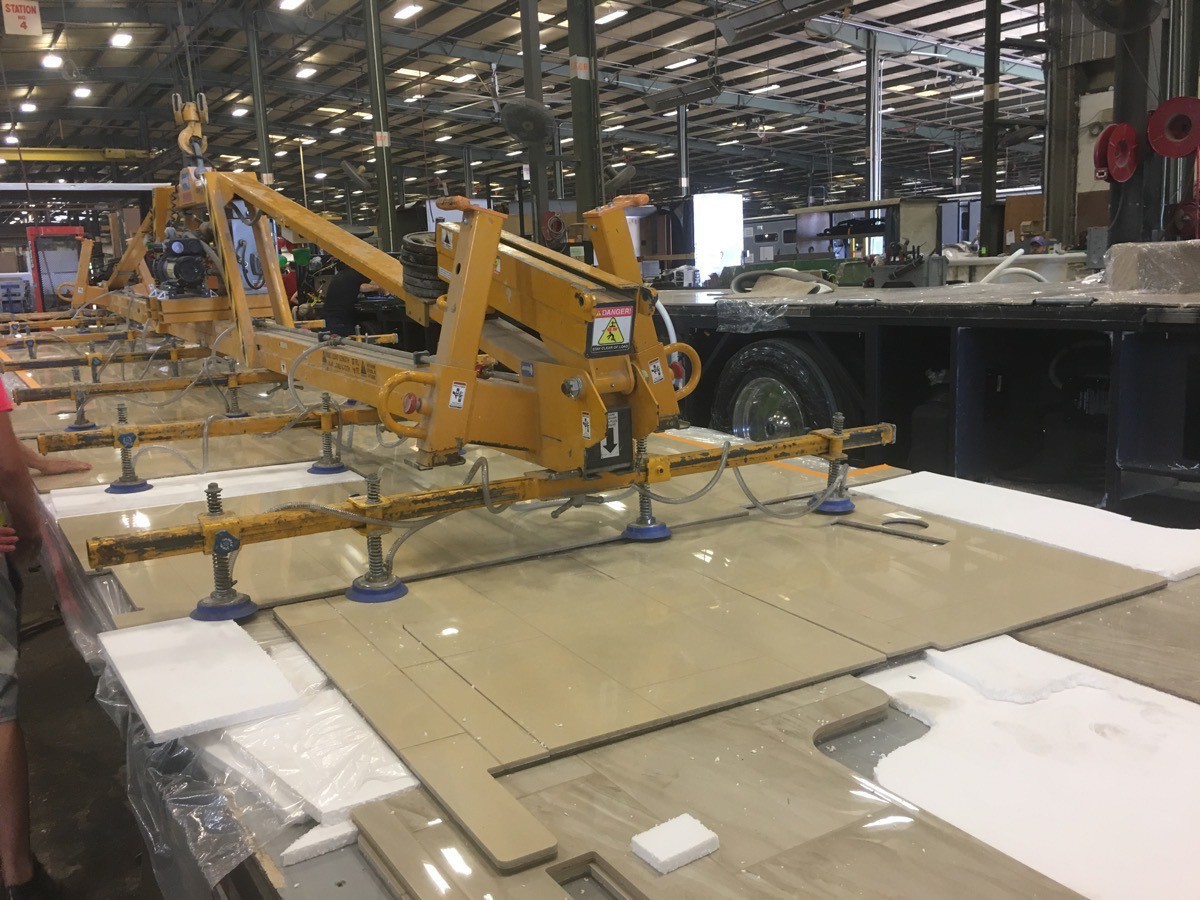 Machines cutting the Corian countertops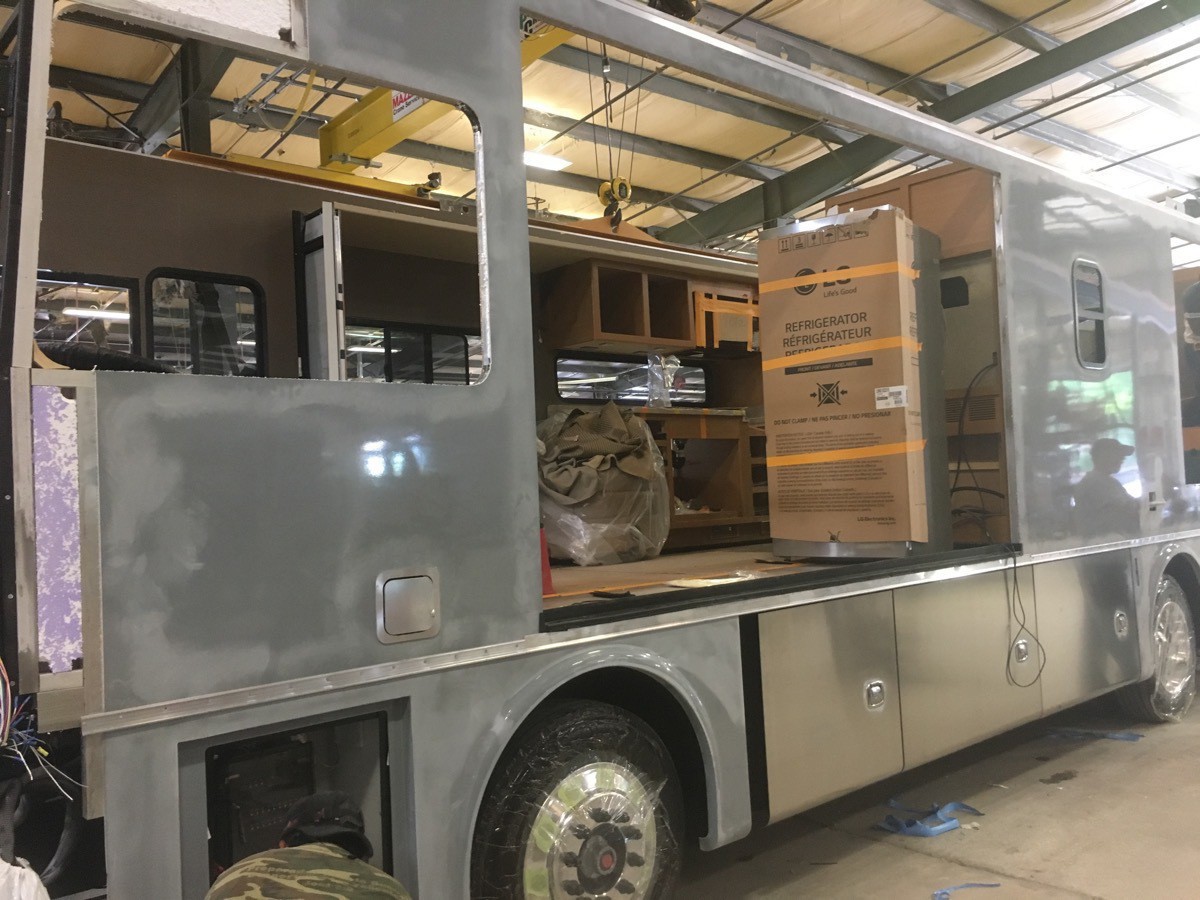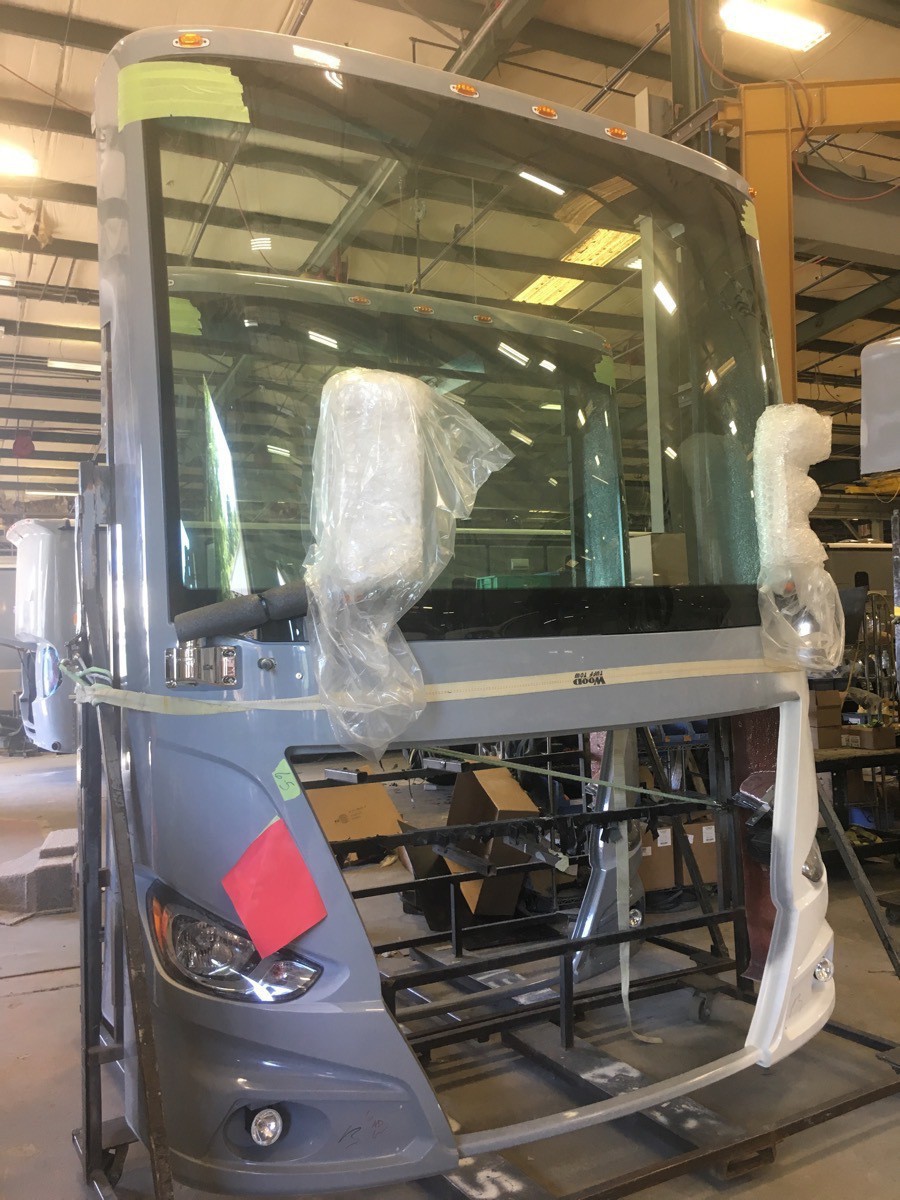 While Tom stayed with our motorhome to get some small tweaks done, Ben and I went to the town's family water park which was amazingly nice for a town this size.