June 8 - June 11 Cleveland, TN  
After unhooking the car when we got into Cleveland near the Wendy's, we took a test run in the car to Hazel's house to see whether there was a good place to park the motorhome.  We decided we could back the motorhome - Big Hat - down her driveway and park it by the garage.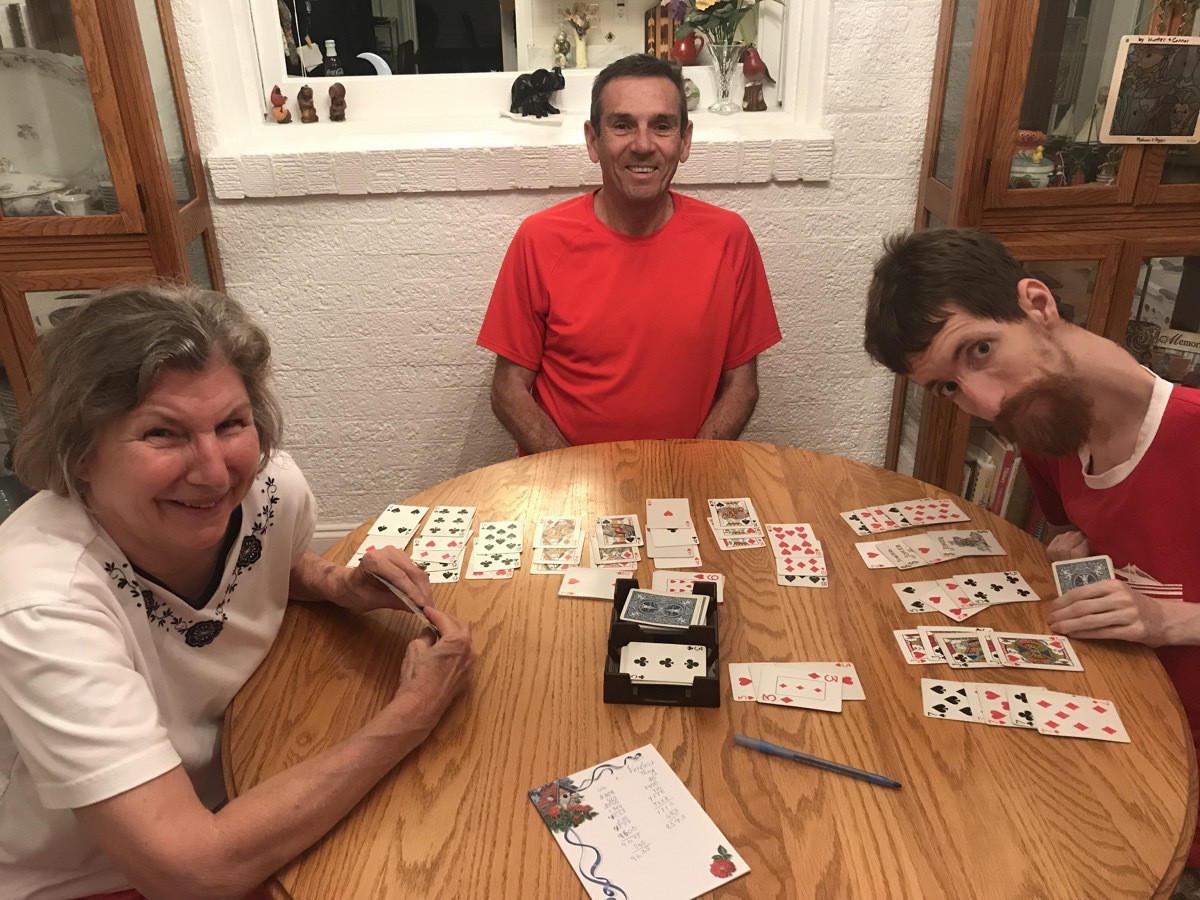 During our visit we played lots of games of canasta and also introduced Hazel and Brian to Mexican train dominos.  We had a very nice visit!
The Amazon Fulfillment Center - Chattanooga
After leaving Hazel's home we stopped at the Amazon Fulfillment Center in Chattanooga and were able to take the 10:30 tour.  The building is  1.2 million square feet and the stocking of merchandise is done randomly within the facility.  Each bin on a shelve has a bar code.  When merchandise is put in that bin, the merchandise is scanned and the bin bar code is scanned.  I expected to robots finding the merchandise later, but all the stocking and packing was done by a human employee.  The labels and sorting was all mechanical though.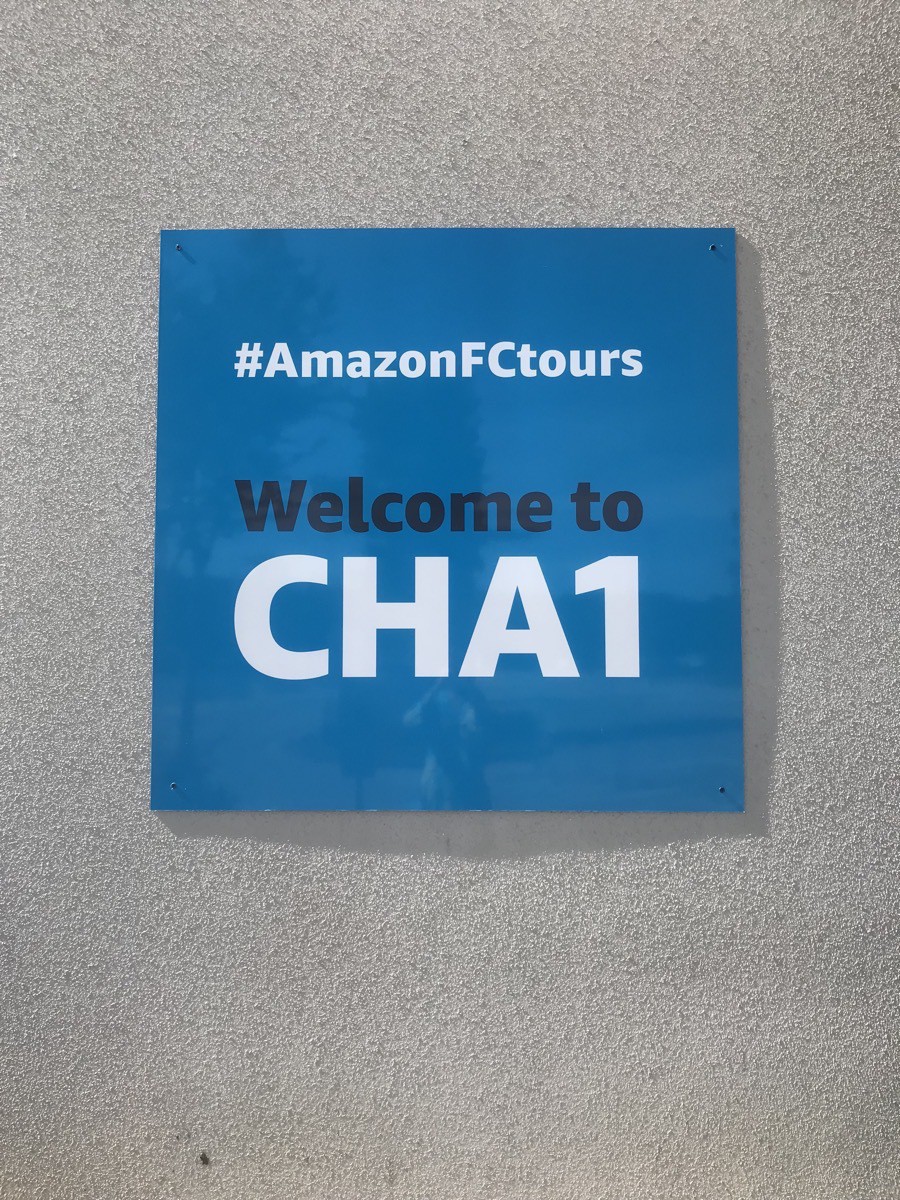 The Fulfillment Centers are always named for the airport code for that city.
In some cities Amazon has two hour guarantee from order to delivery!  Workers starting wage is $15 - $17.50 an hour and are eligible for full benefits.  They can switch positions after 30 days to find the one they like the best.