This morning we drove to the Parthenon where we parked and walked downtown to Broadway Street and to the Country Music Hall of Fame.  Along the way we saw the Union Station (now a hotel) and stopped to walk inside.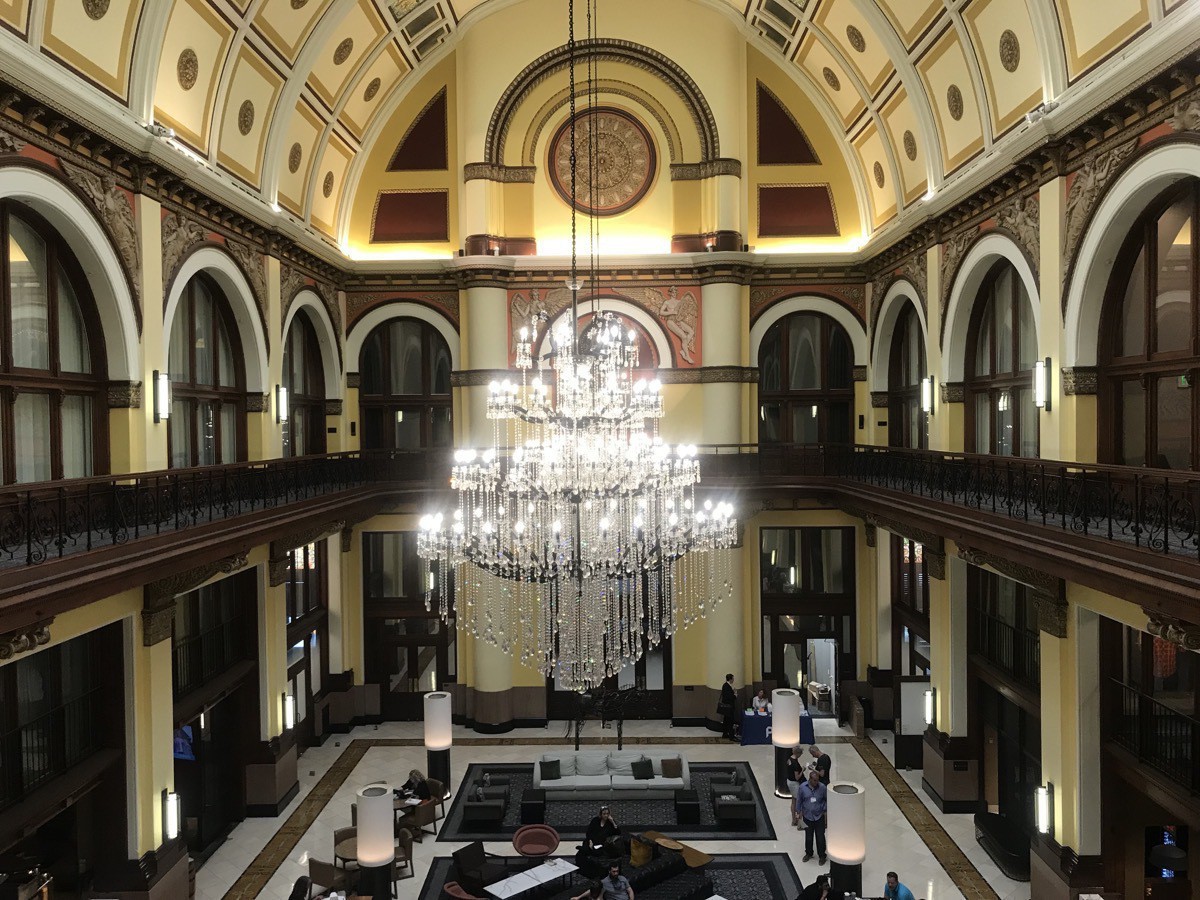 It was very nice inside and would make a great place to stay.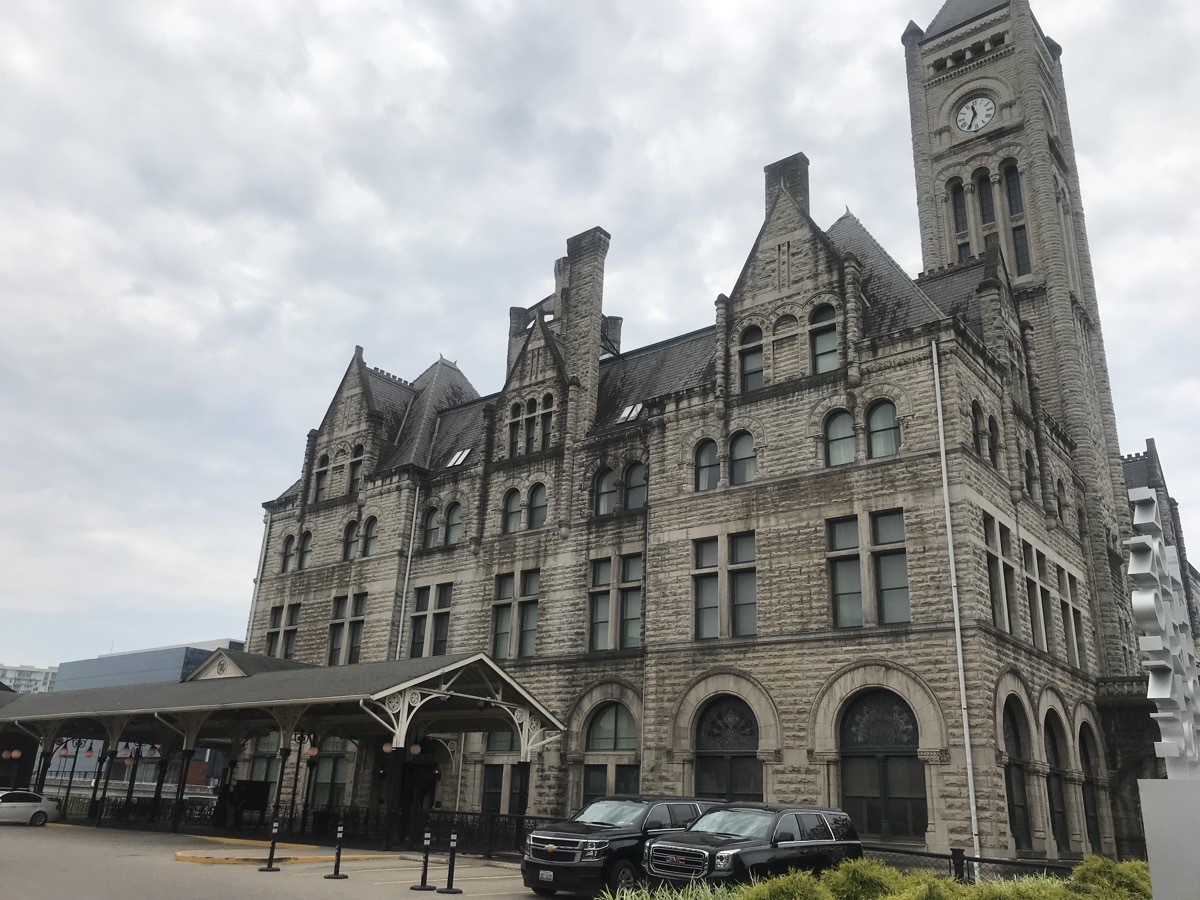 Outside of the Union Station Hotel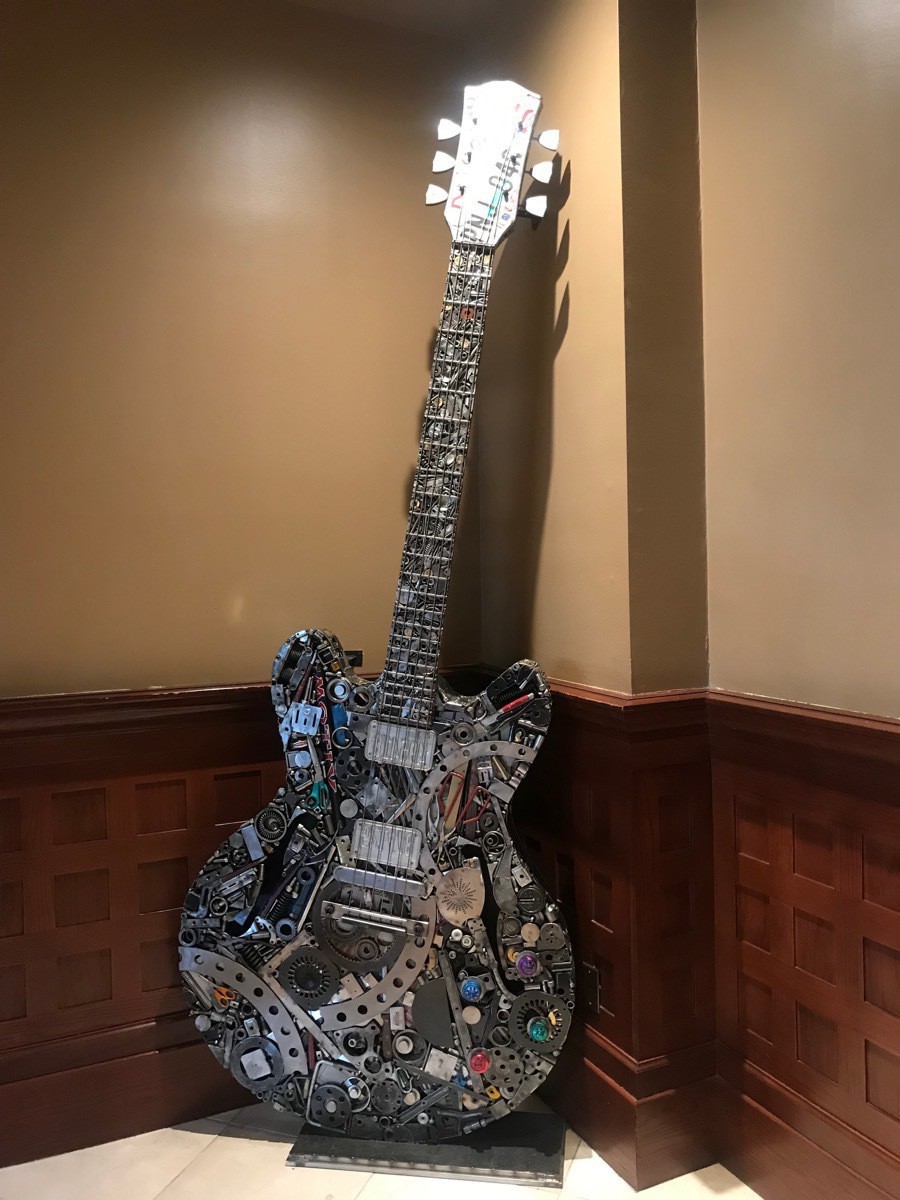 Guitar made from lots of odds and ends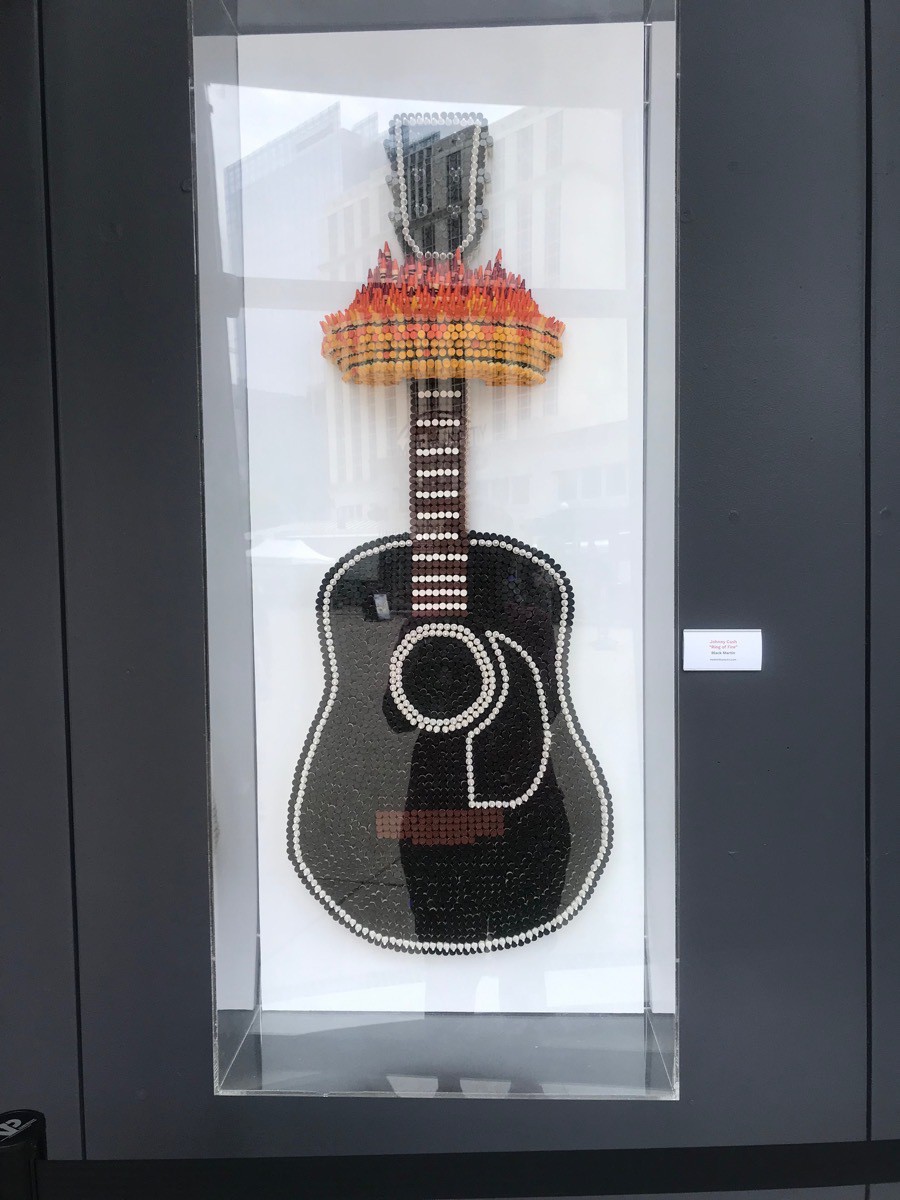 Once we got to downtown, we went to the Visitor's Center to plan our activities.  This guitar and several others were decorating the walls.  Because of the outside glare, this is the other one I could photograph.  It's made totally with crayons and is called Johnny Cash Ring of Fire.
 We ate lunch at Mellow Mushroom and were entertained by live music while we ate. It was so much fun to walk down Broadway and listened to the different performers at each place.
 Our next stop was the County Music Hall of Fame where we spent about three hours.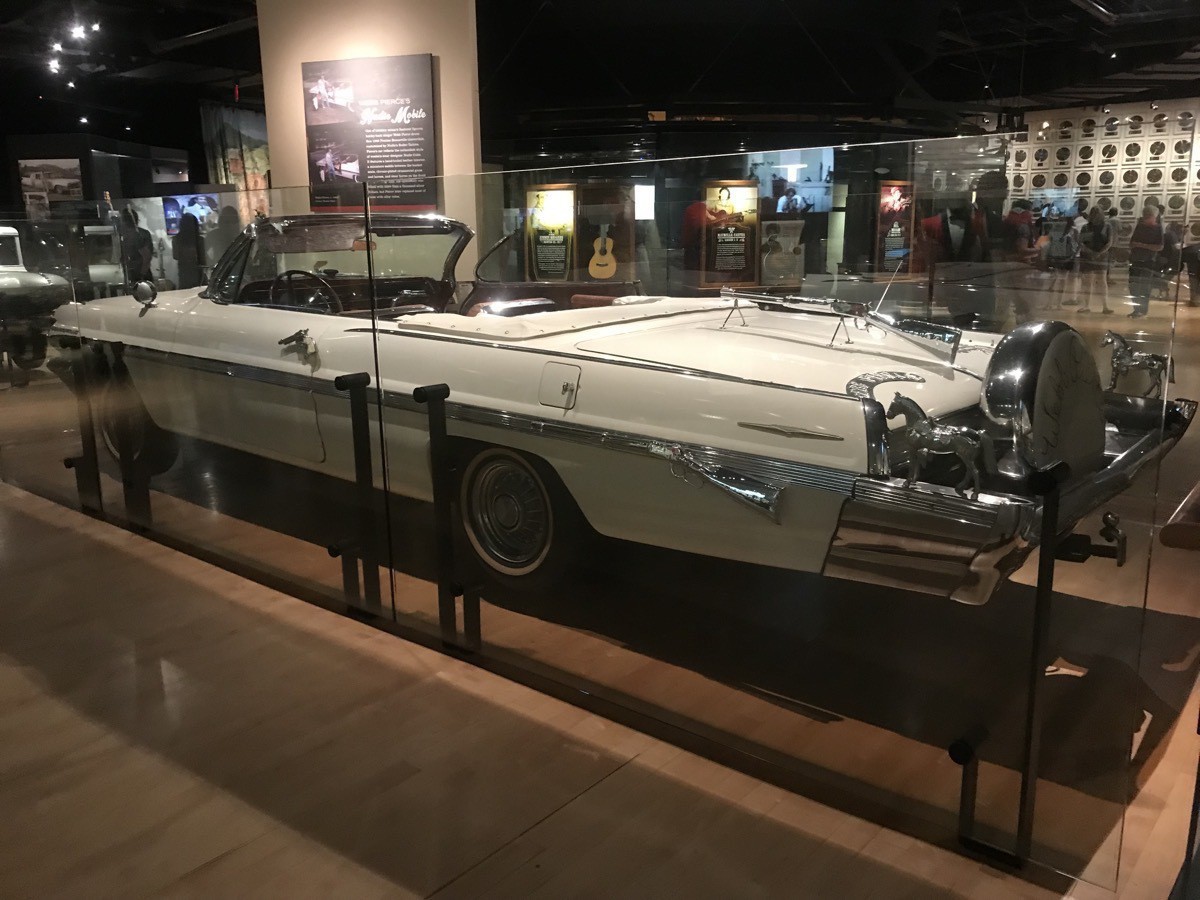 Webb Pierce's Nudie Mobile was a customized 1962 Pontiac Bonneville and features a hand-tooled leather interior, a miniature saddle between the bucket seats, chrome=plated ornamental guns and horses, and steer horns on the front bumper.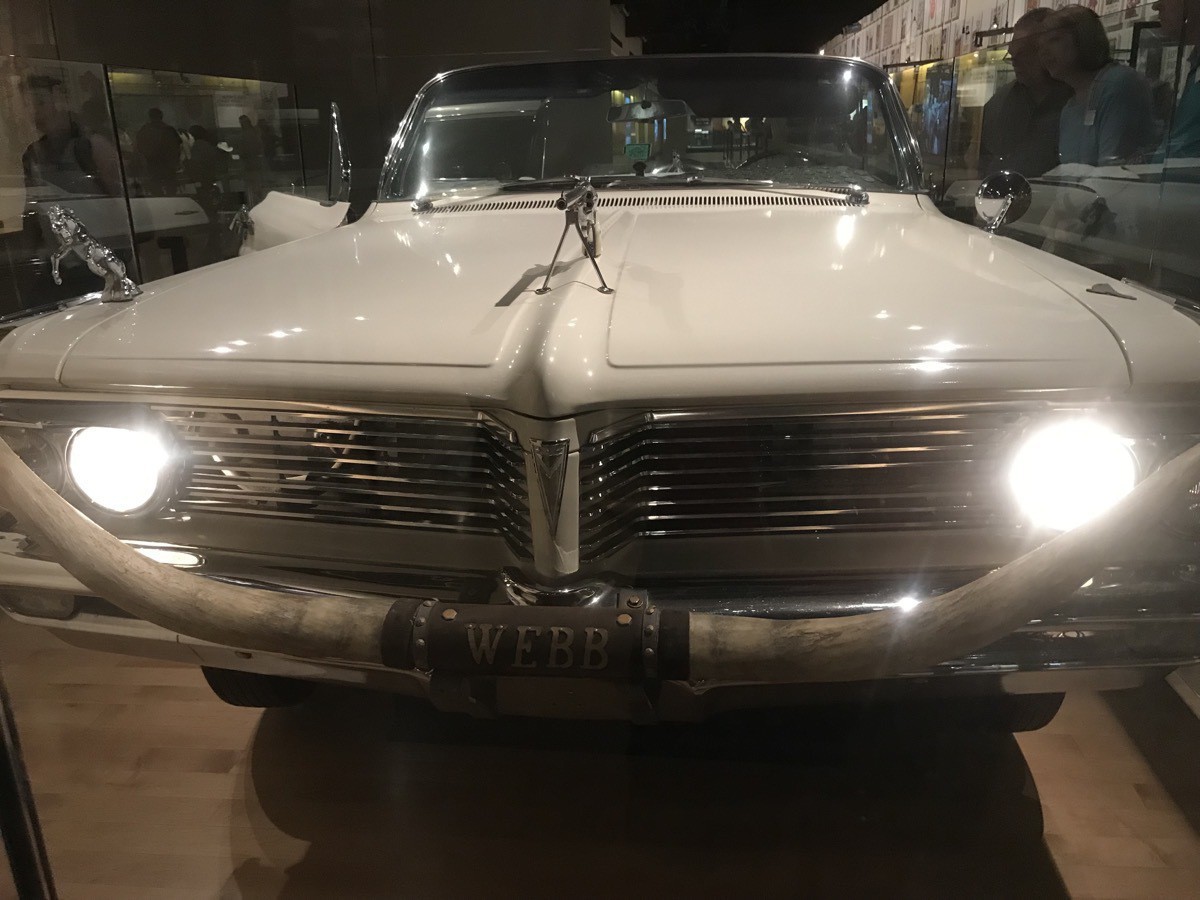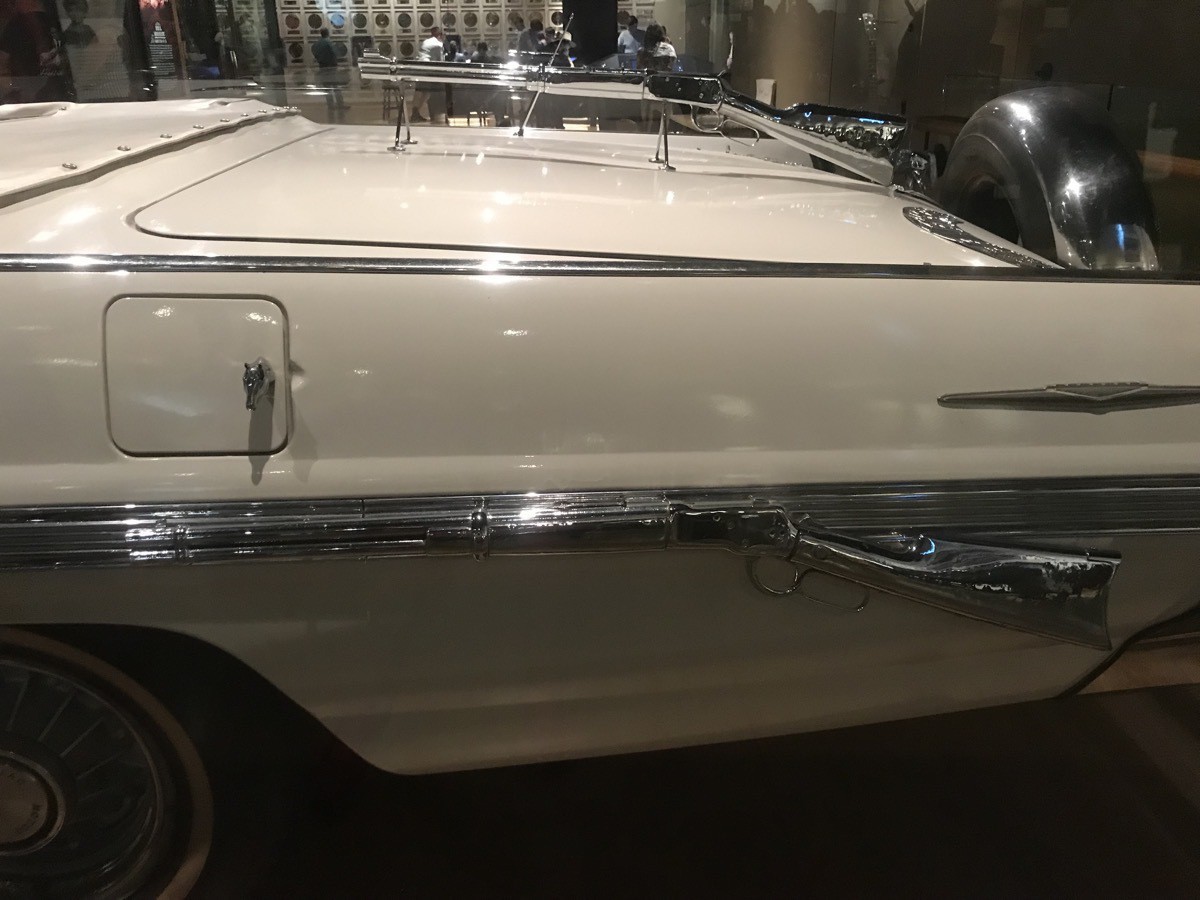 The other car displayed belonged to Elvis.  His car was a 1960 gold plated Cadillac Series 73 Fleetwood limousine. the top was lengthened and the rear quarter-paneled windows were replaced by portholes.  The exterior sheen was created by twenty-four carat, gold plated highlights and forty coast of a translucent mixture of crushed diamonds and fish scales called "diamond dust pearl." the backseat includes a telephone, refrigerator, refreshment bar, a record player and a gold plated TV.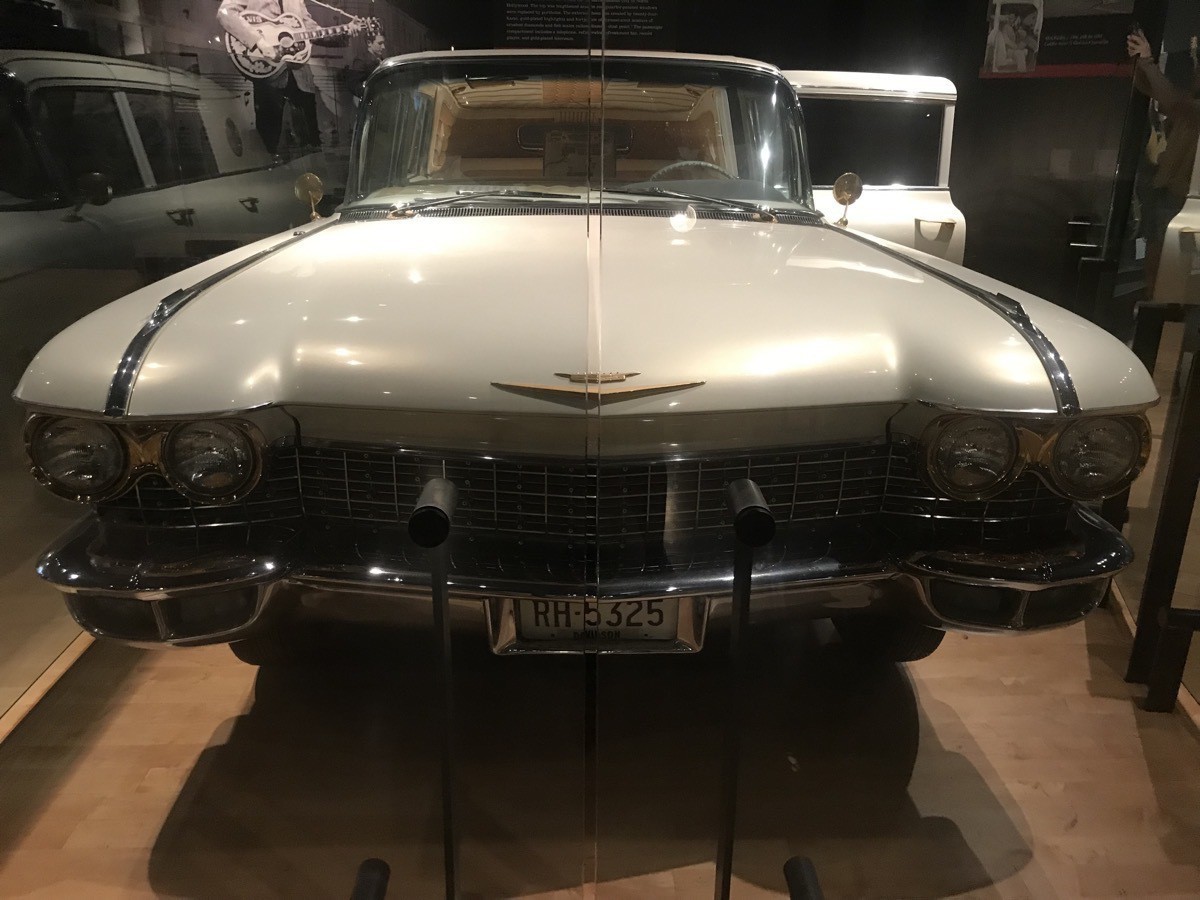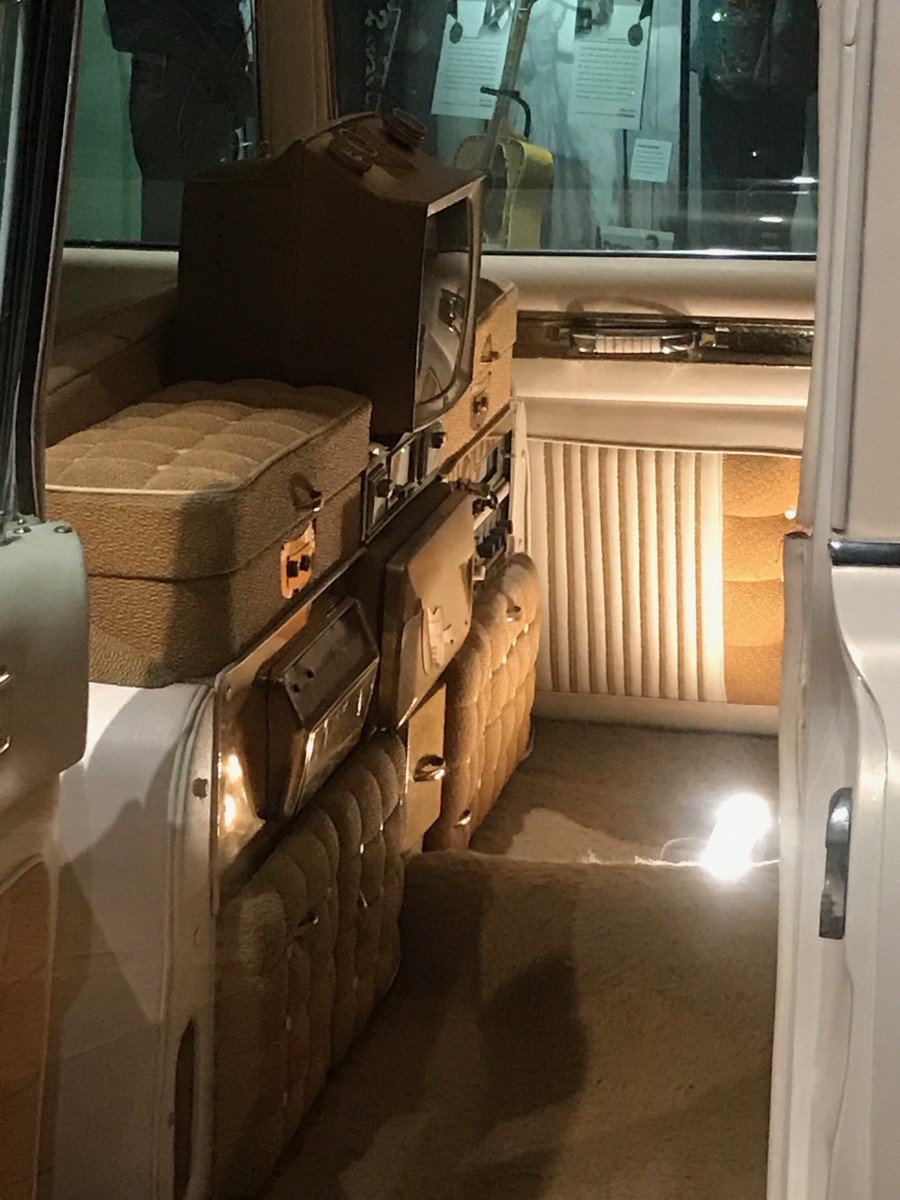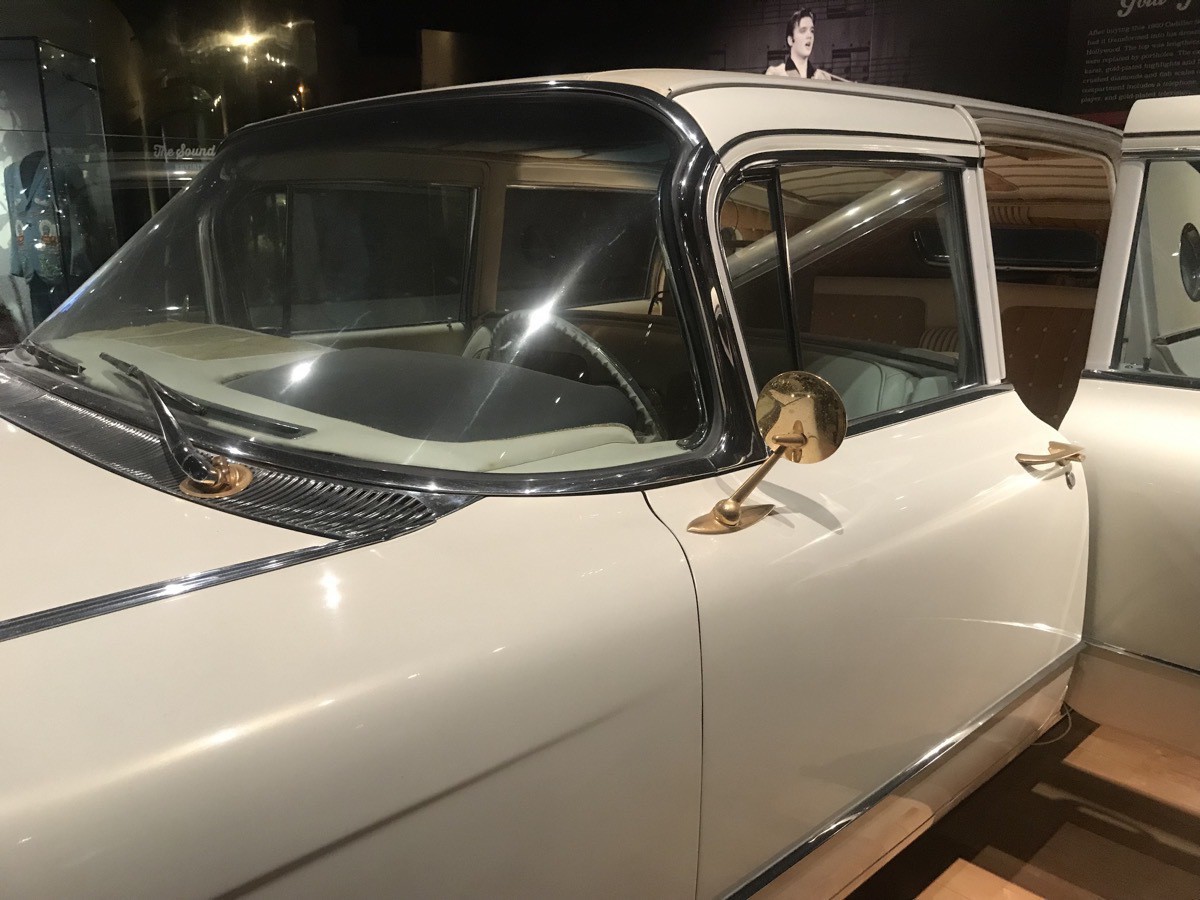 Walking down Broadway

This is Broadway with the different stages being set up for the performers.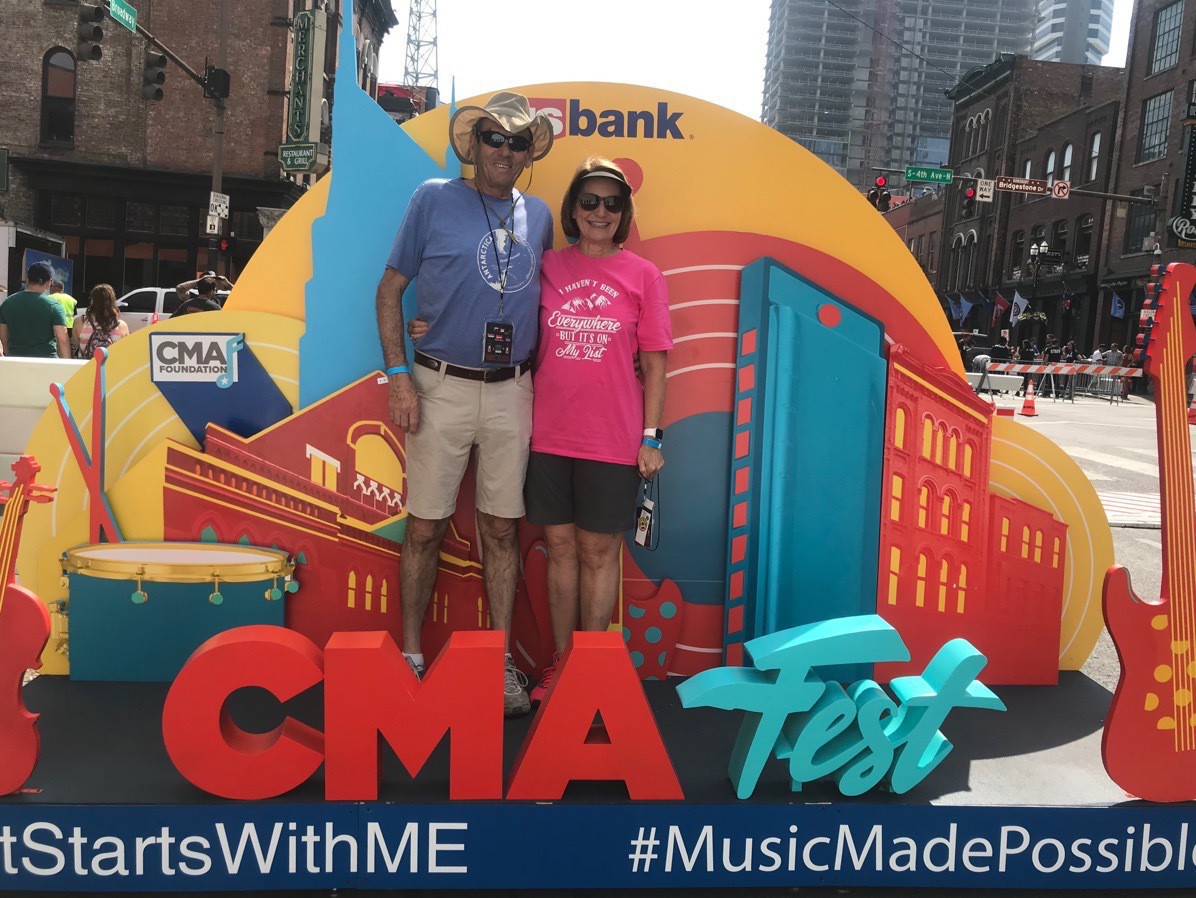 The Parthenon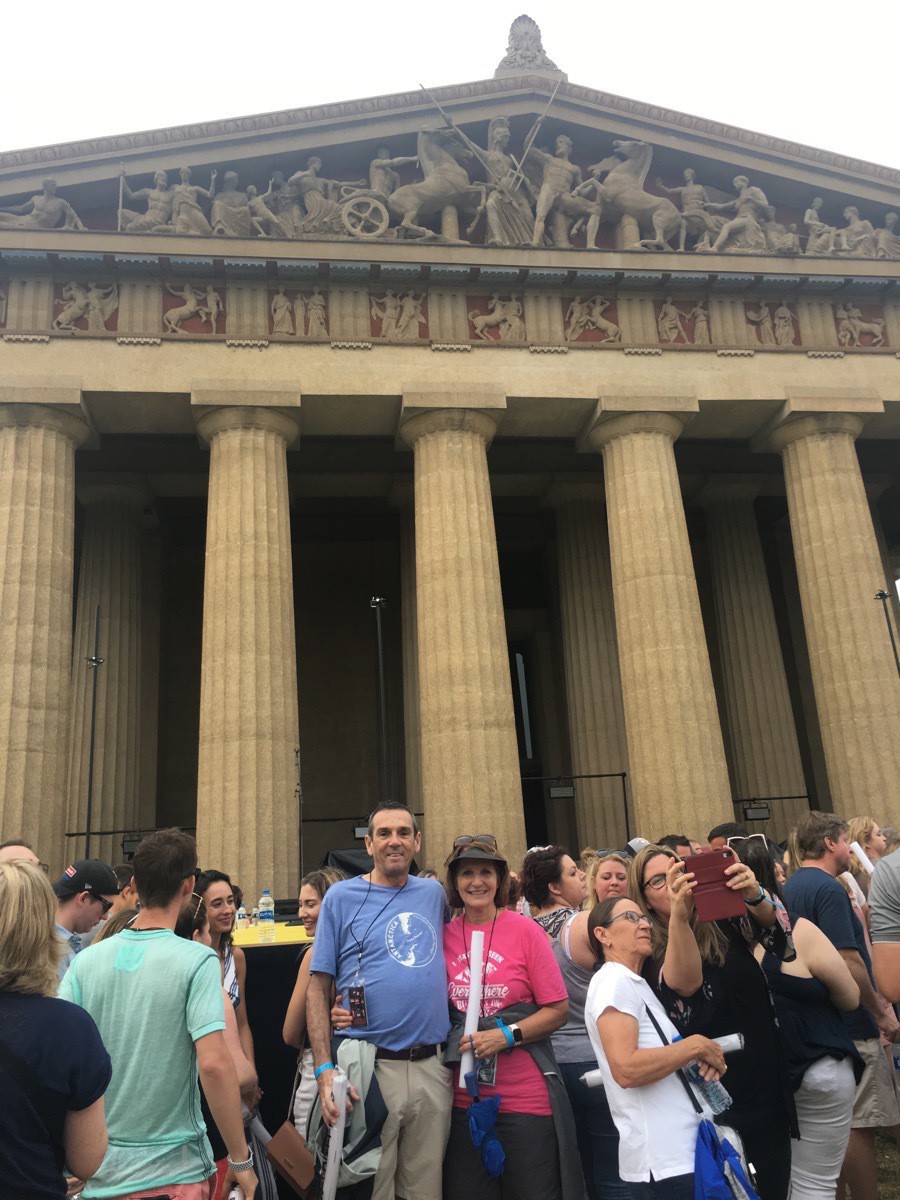 Carrie Underwood sang one song live from the Parthenon and we were part of the audience.  We were earn given lighted sticks to wave back and forth while she performed.  We started waiting in line at 6:00pm and she performed live on TV 9:15.  It was fun to be able to be right next to the stage to watch her perform.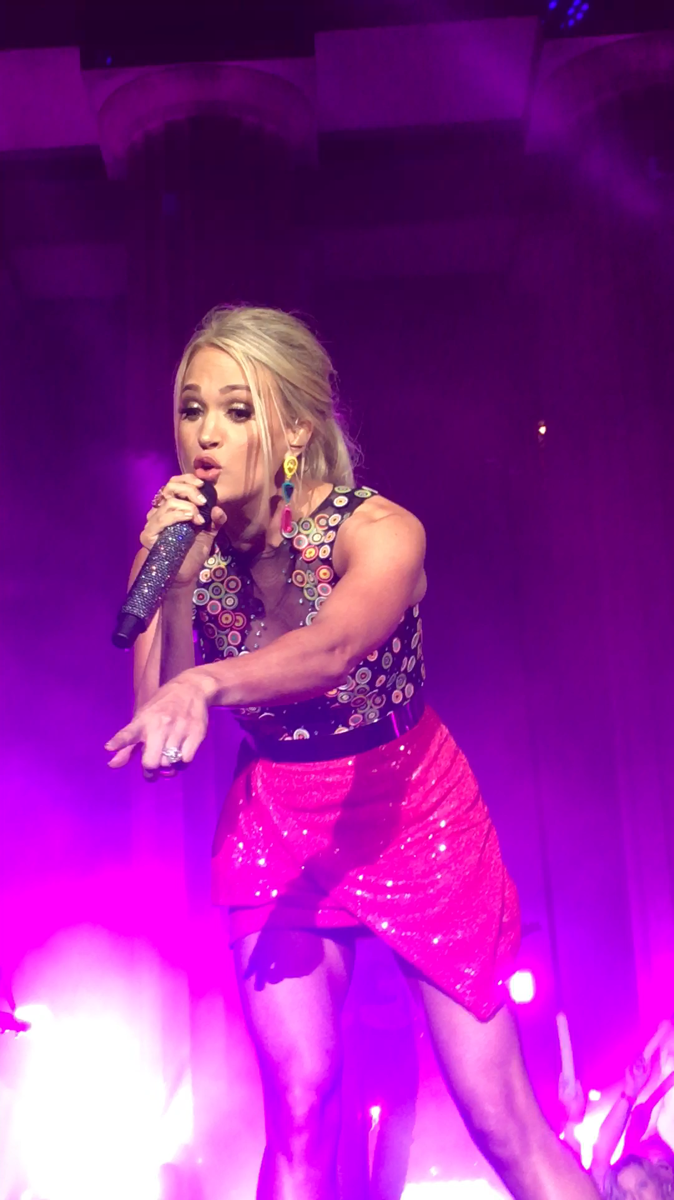 It was a hot, sunny day with temperatures around 84.  We walked 20,897 steps or 9.2 miles.