Day 6 - Huntsville to Nashville
     Day 6 -This morning we moved the motorhome to the US Space Center Parking lot and drove the car to the town of Scottsboro, home of Unclaimed Baggage Center.  It was a 43 mile drive east of Huntsville located in a rural area of Alabama.  
     Did you ever wander where lost luggage goes??  The Unclaimed Baggage Center is a HUGE venue selling unclaimed airline luggage, clothes, jewelry, electronics, shoes and bags.  I am now the proud owner of BOSE wireless earplugs ($25) and Tom and I now have eight new pair of shoes, five of which still have the new tags on them!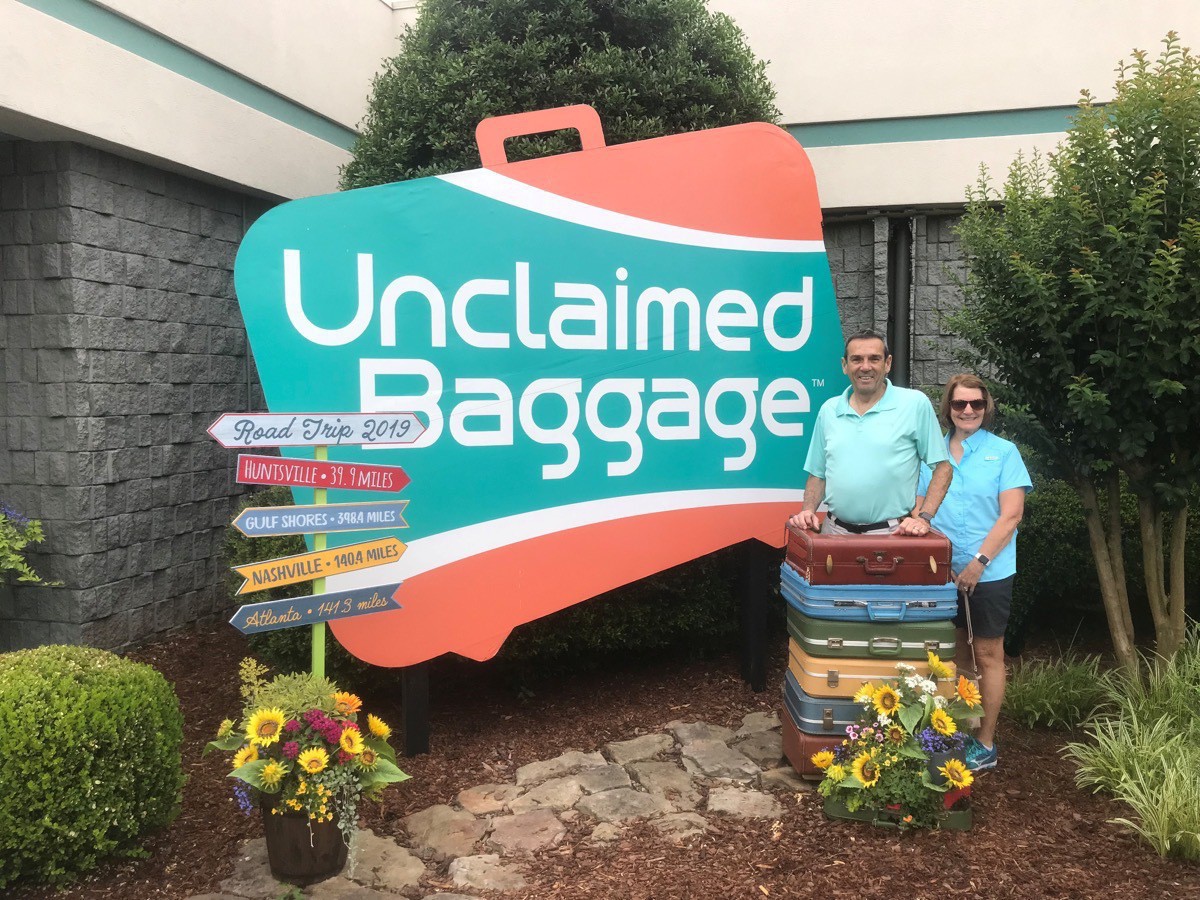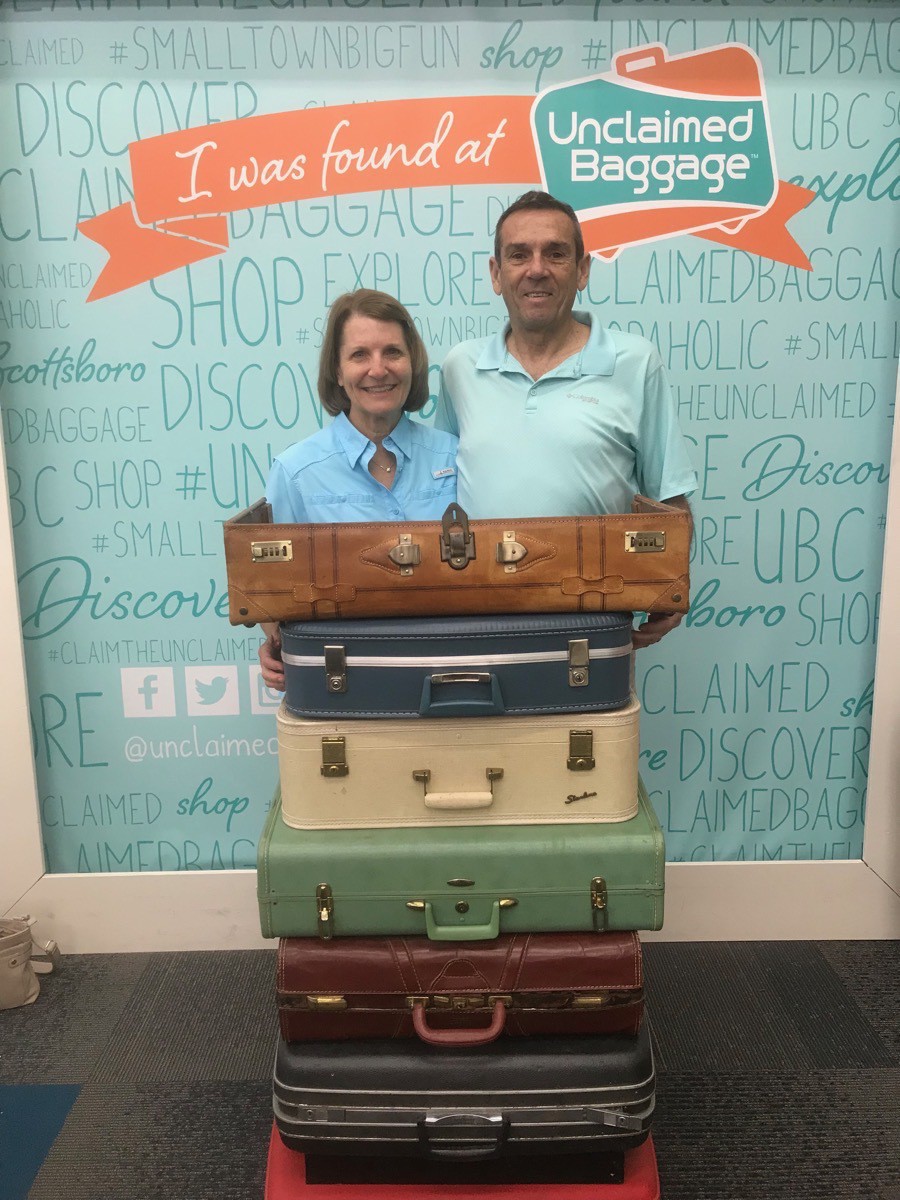 We've for sale too—very cheap —LOL!
After leaving the Unclaimed Baggage store we drove back to Huntsville, hooked the car to the Motorhome, ate lunch and then drove to  Nashville.  Since leaving Lake Charles, we've been listening to Randy Travis' new book Storms of Life which we really enjoyed.  We finished the book about 30 miles from Nashville.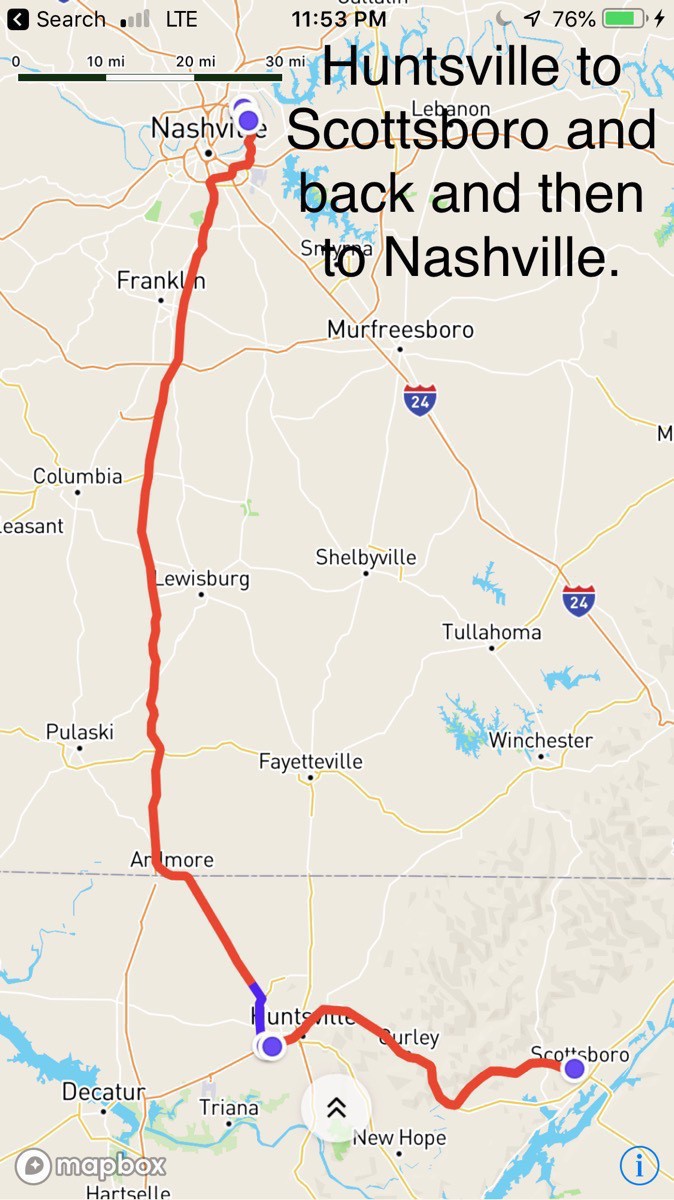 We are staying at the Yogi Bear's Jellystone Park which is only 1.5 miles from the Gaylord Opryland Hotel.  We walked over to the hotel this evening to see how nice it is.  The hotel is HUGE and has a beautiful atrium filled with magnificent plants, trees, waterfalls, in addition to light and water shows.
When we walked through the revolving doors at the entrance,, we share the space with two beautiful flower arrangements, something we'd never seen in a revolving door.before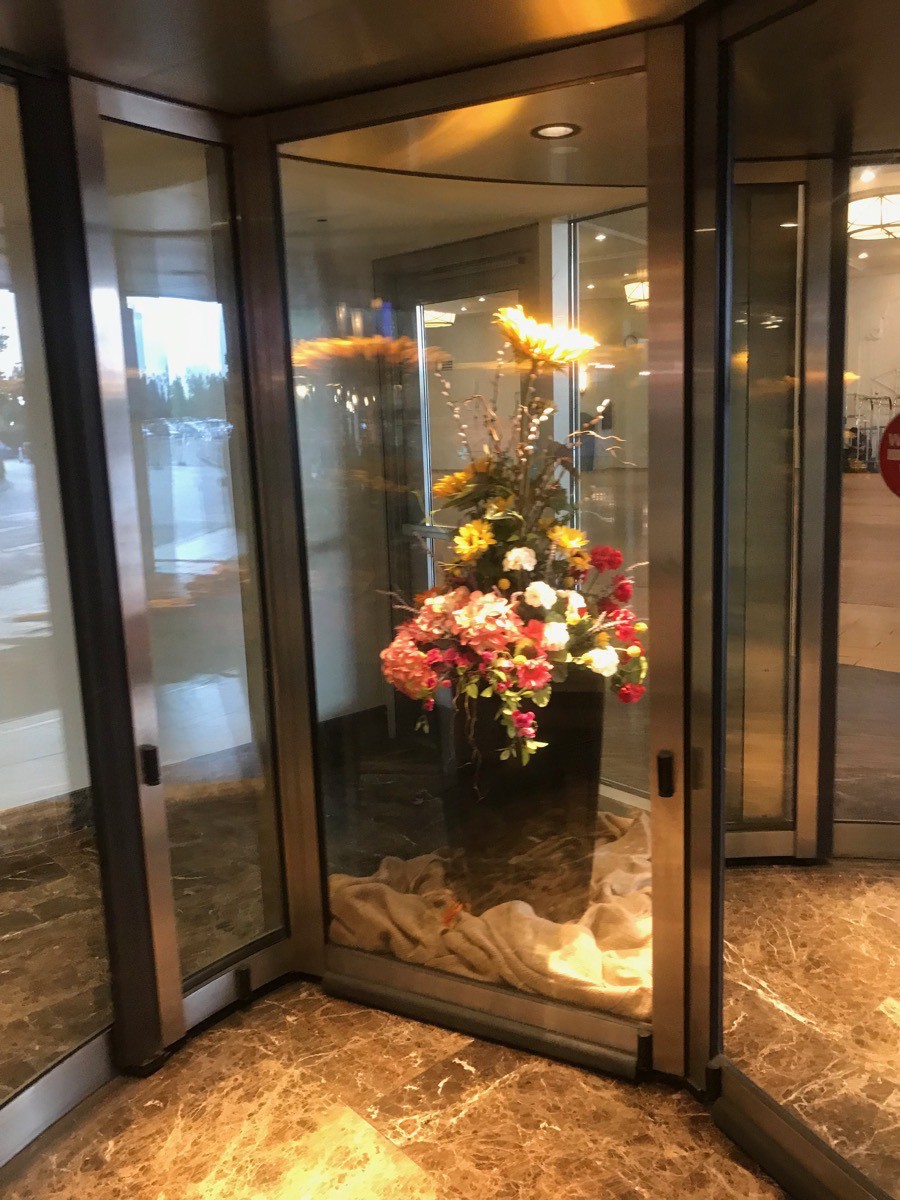 In the front lobby we spotted this beautiful glass centerpiece.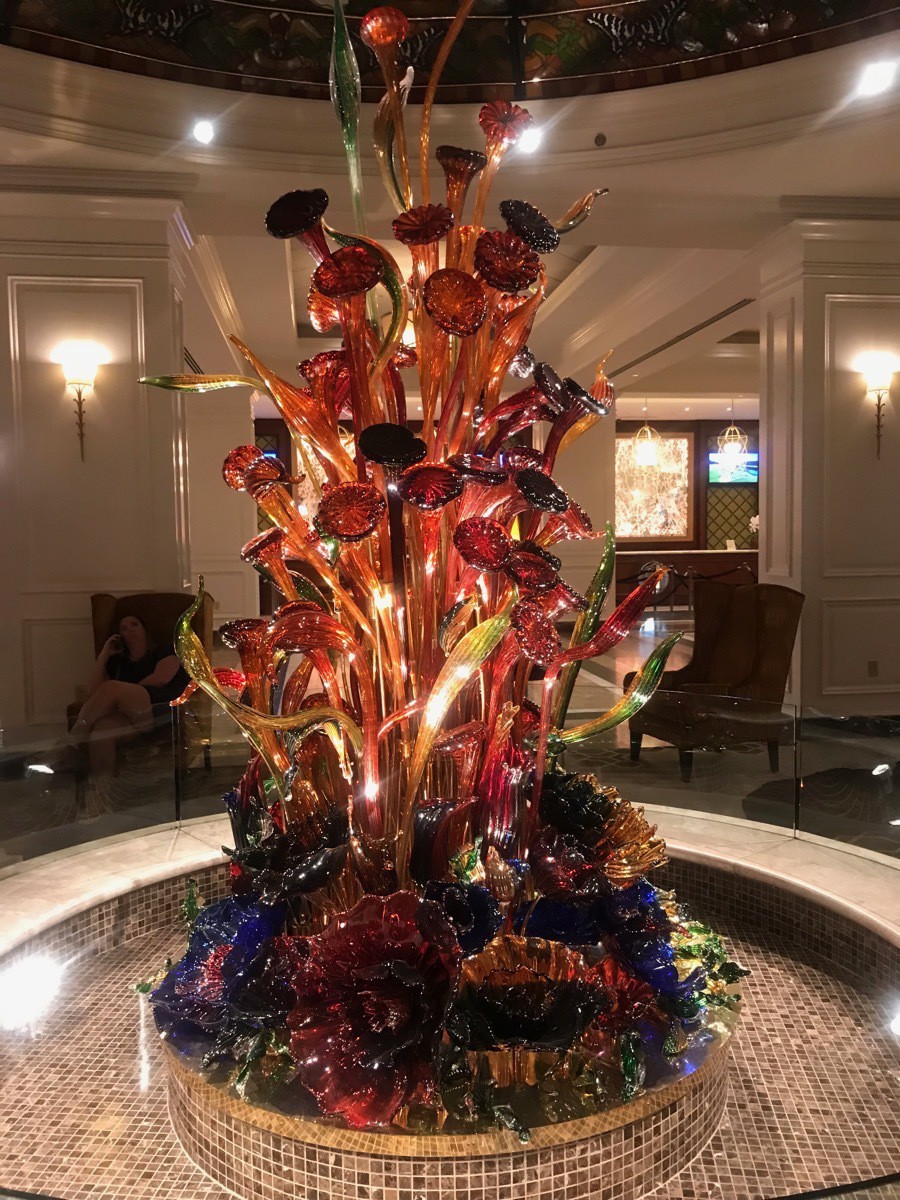 The remaining pictures were all taken in the lobby.