Day 4 - We drove 124 miles from northeast of Tuscaloosa to Huntsville, AL
     We are staying at the US Space and Rocket Science RV Park ($20 per night), and toured the US Space and Rocket Science Center this afternoon. Tomorrow we are going back to view the Planetarium and take the bus tour.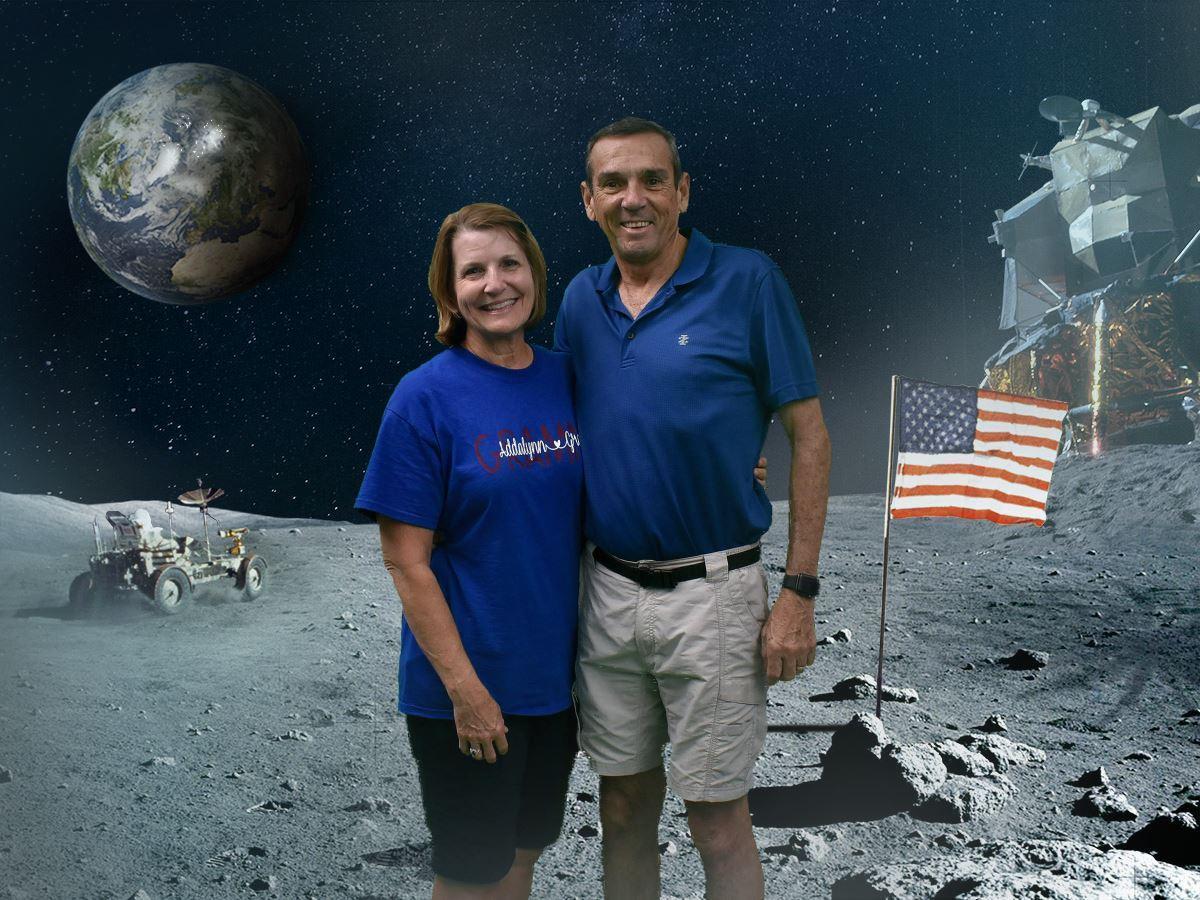 One of our tour guides in the museum was Luke Talley who helped develop the Saturn Computer system in 1965.  He told us that our cell phone have more processing capacity than what was available in a huge area back then.  The picture below is of him as our docent today standing in front of the poster of and of him sitting down in 1965.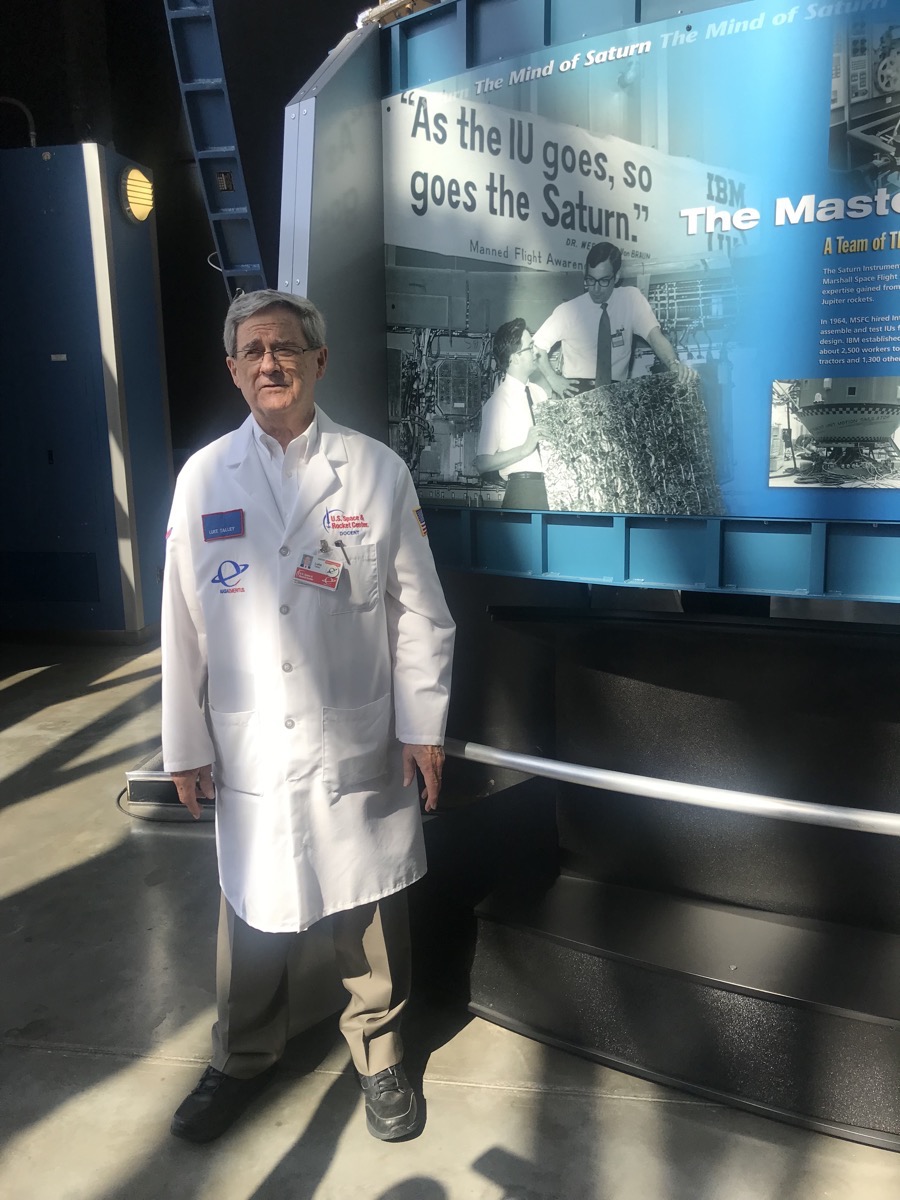 Shown below Tom is holding some circuitry used in the Saturn in 1965 which is now embedded in polyurethane the size of a cake of soap..  Luke told us that today 18 million chips would fit inside the chip I circled in red!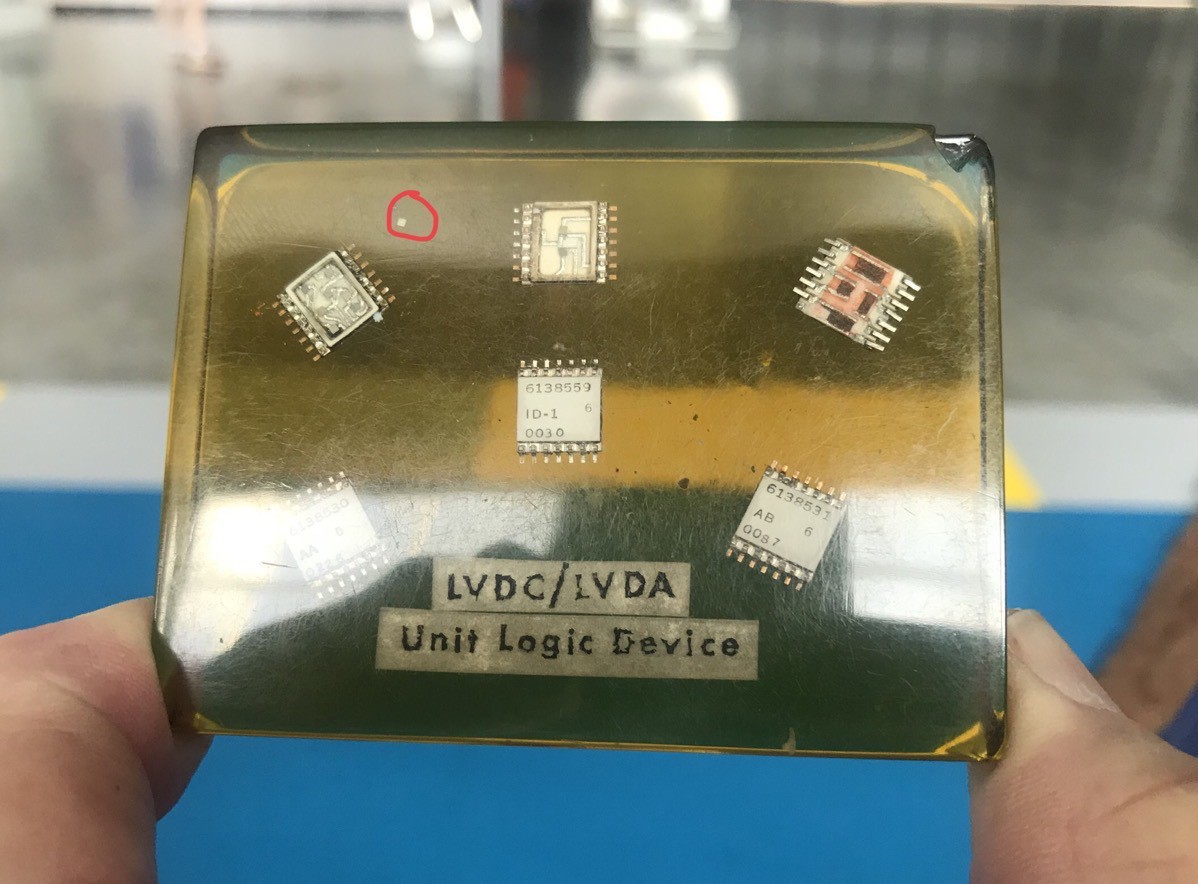 We were amazed to see how tiny the inside of the Mercury capsule actually was.  The astronaut could not be taller than 5'11".  Tom didn't have too much trouble getting into this replica, but he had a very hard time trying to get back out.  Can you imagine being on your back in this position for an extended period of time?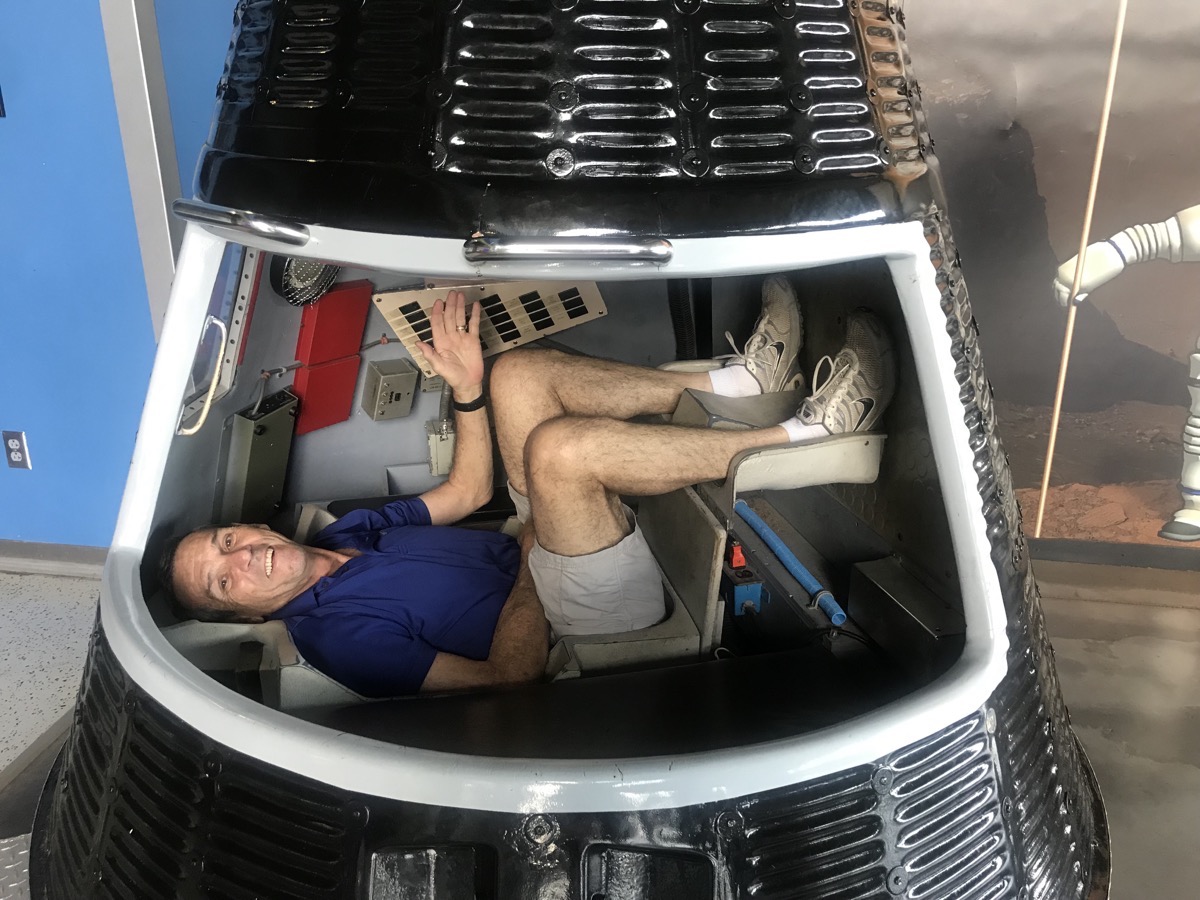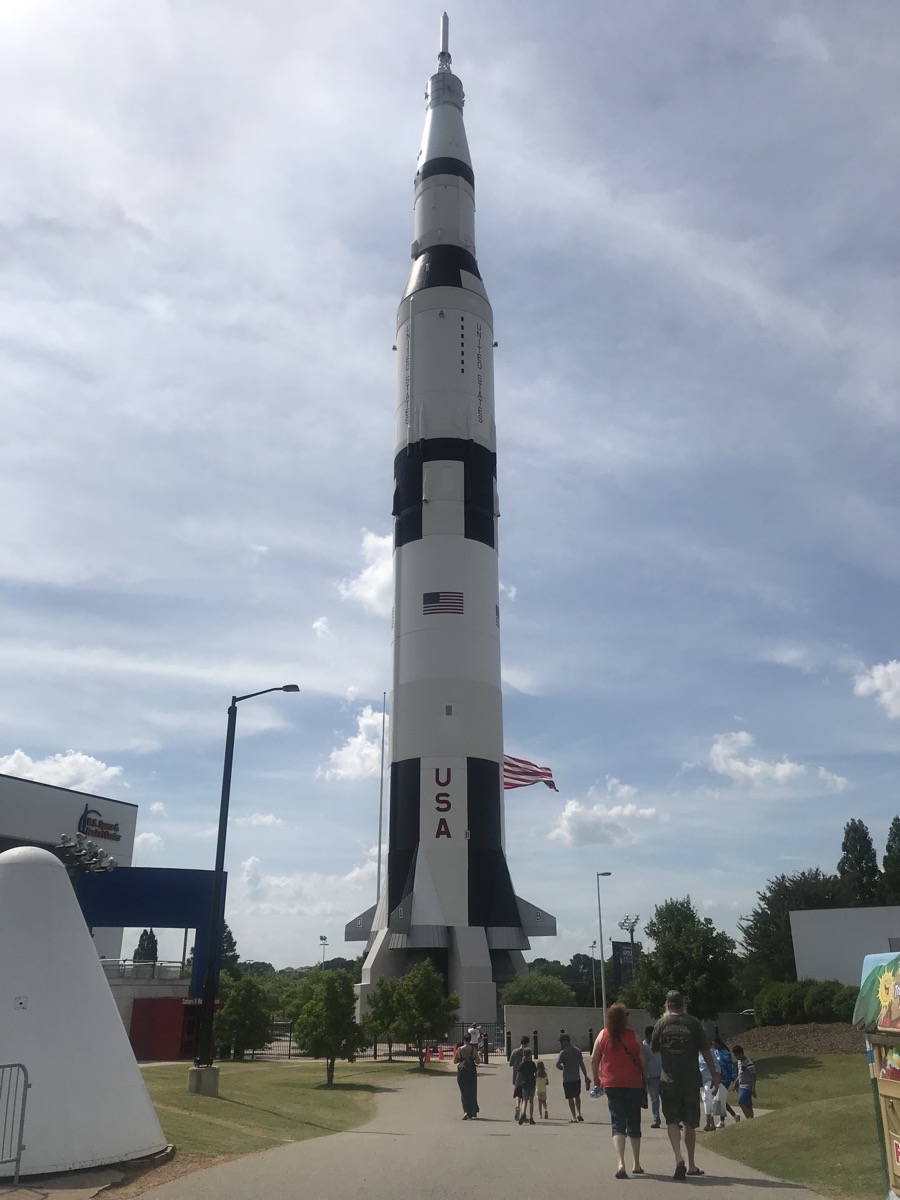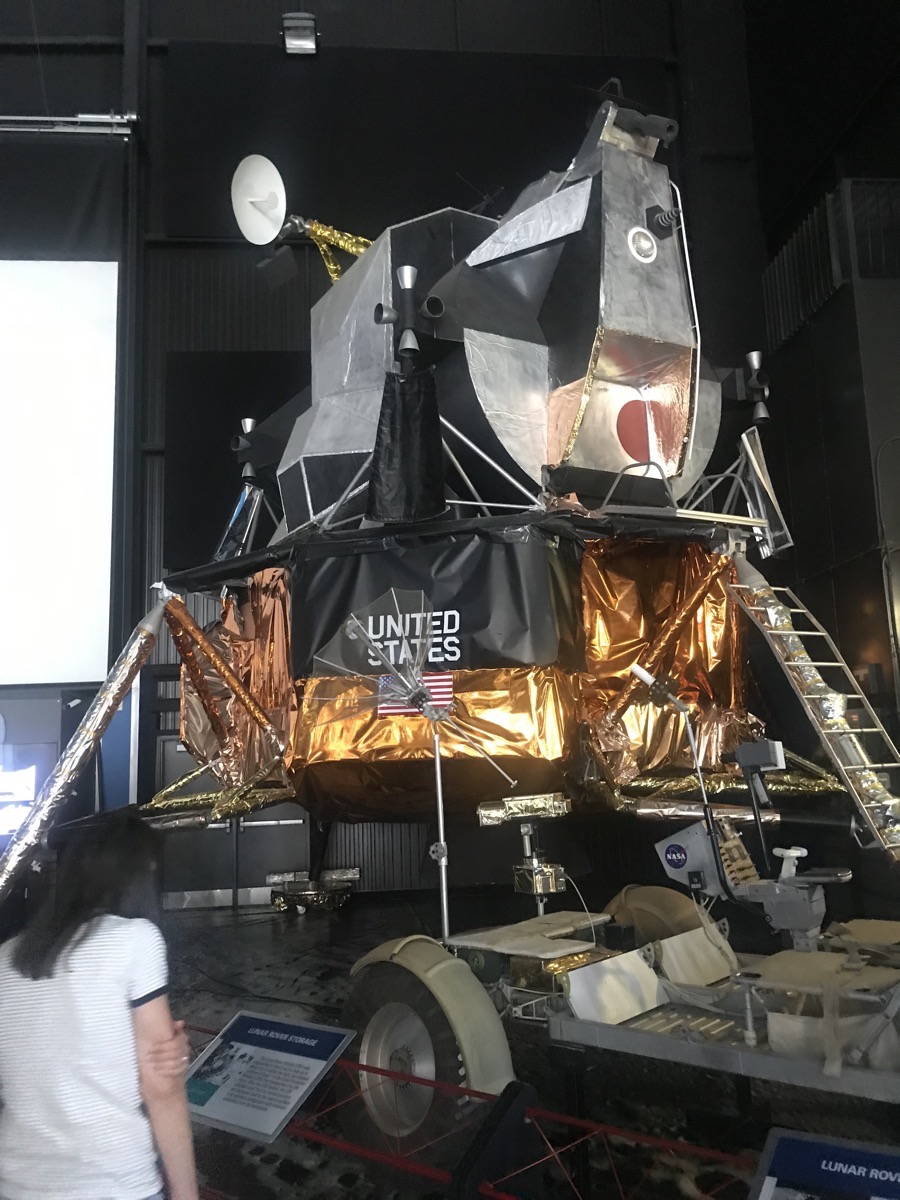 Notice the Lunar Roving Vehicle that folded up and fit inside the Apollo Lunar Module.  Once it  was unfolded, it held two astronauts.  Three of these have been driven on the moon's surface and left behind when the Lunar Module left the moon (along with the "base" shown above with the legs.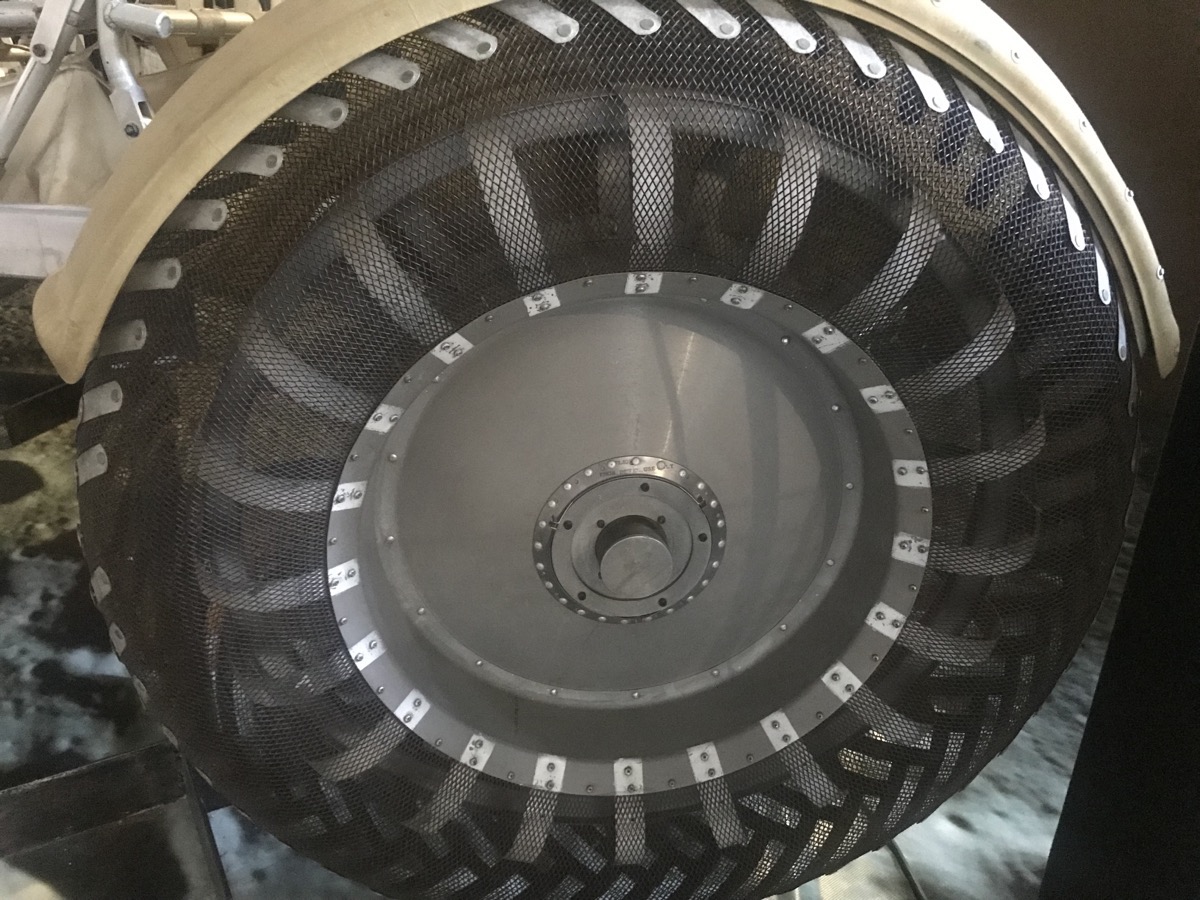 This is a picture of a tire on the lunar roving vehicle.  It is hollow and feels like a metal cage.